3
minute read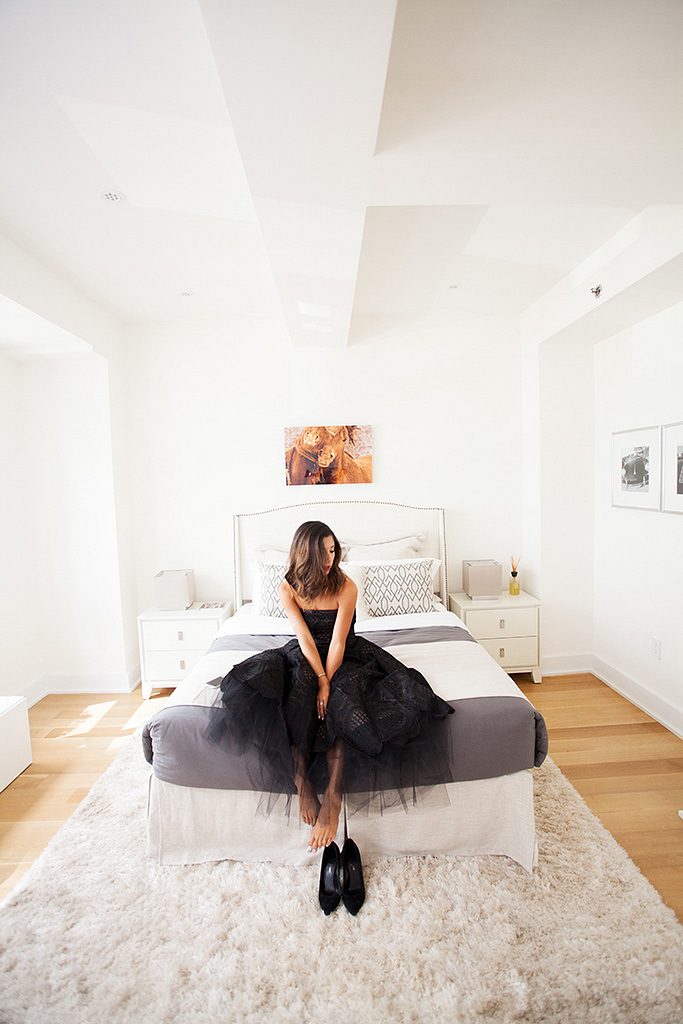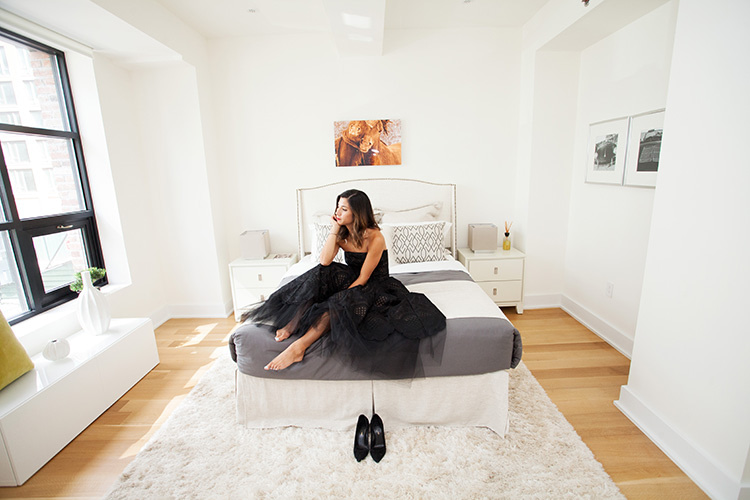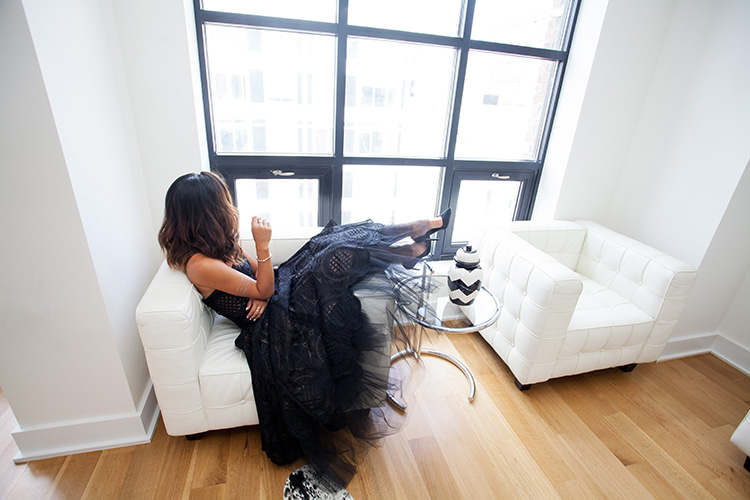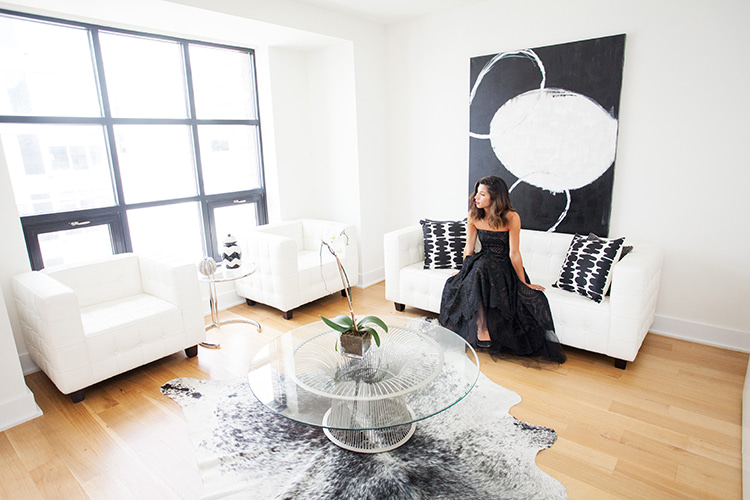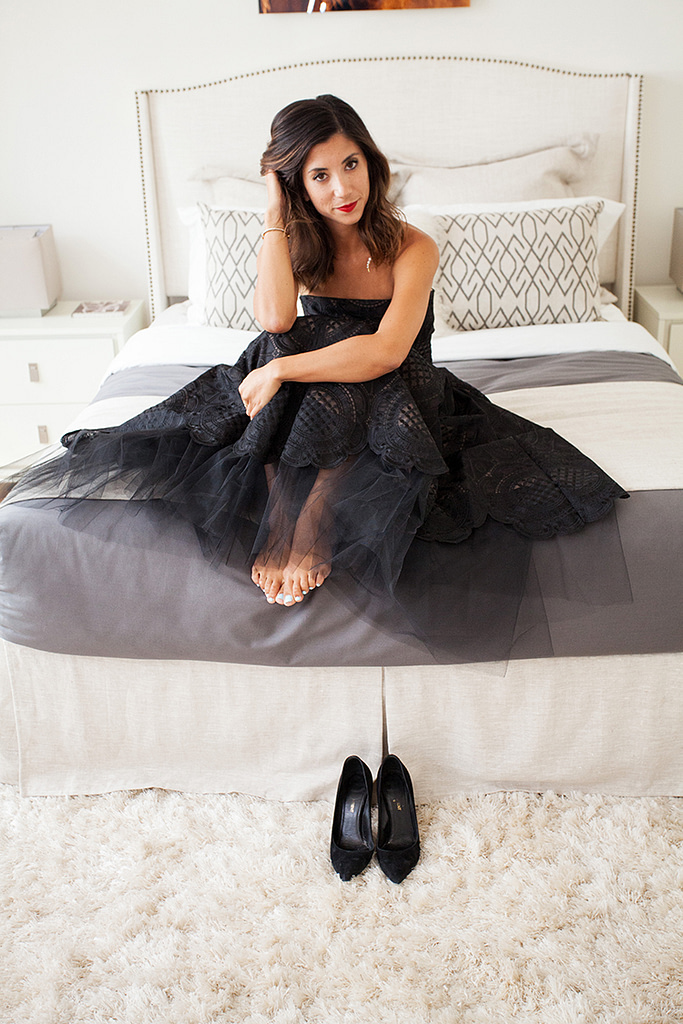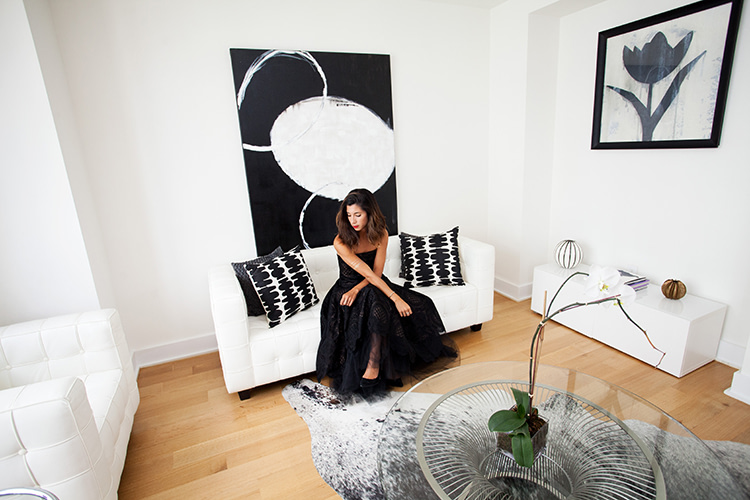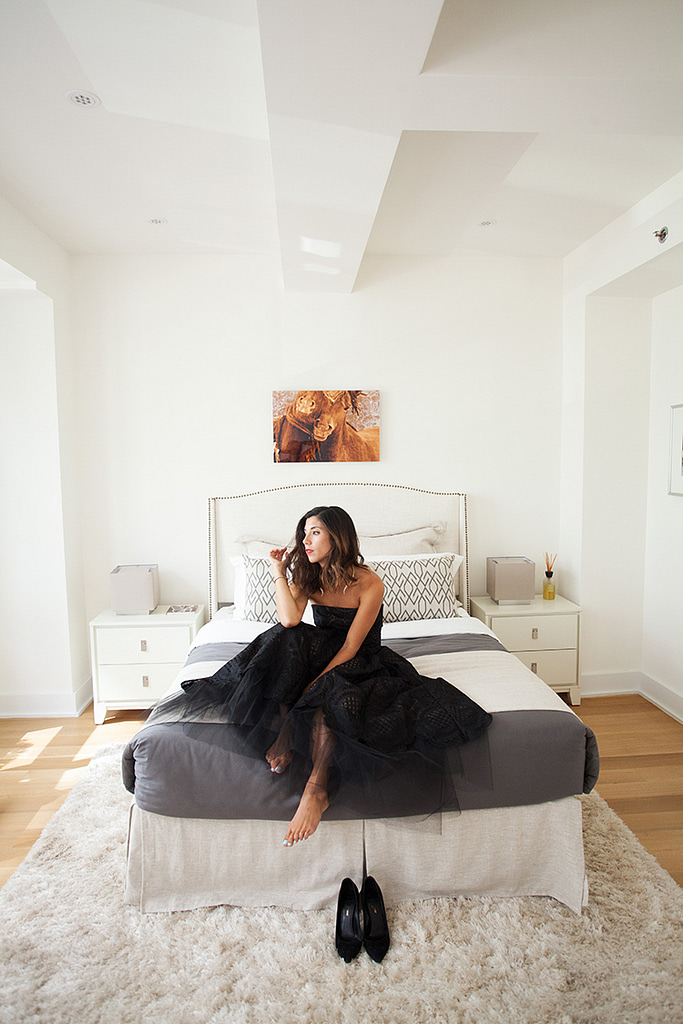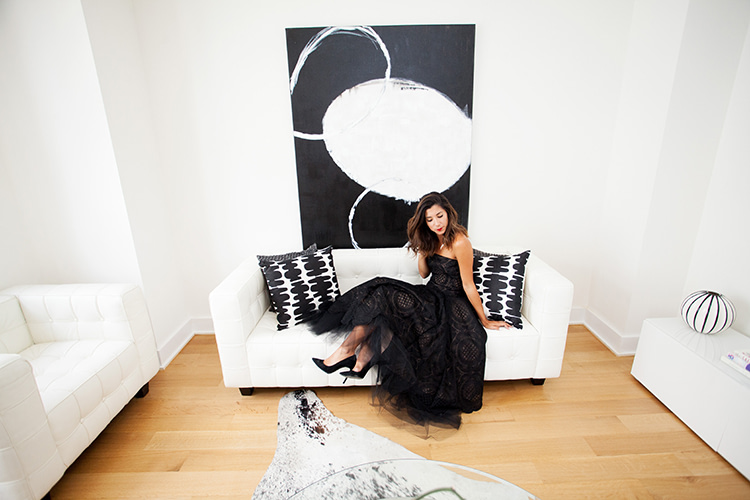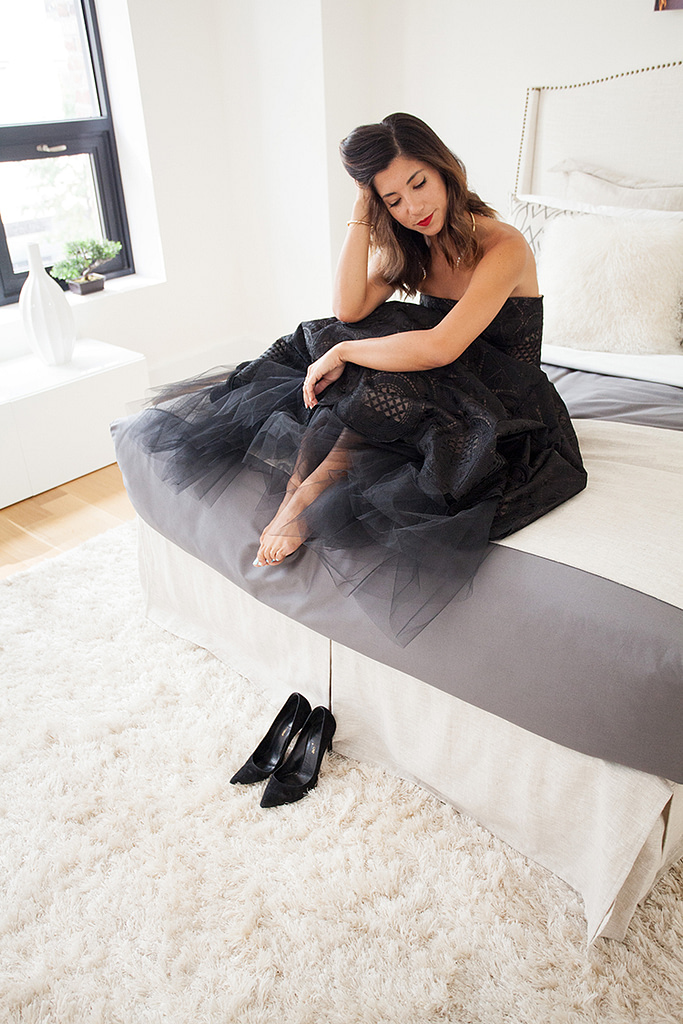 Sometimes the perfect dress comes along. And sometimes you have the perfect event to wear it to. And sometimes you have the perfect date to join you. And sometimes it's a perfect evening, making for a perfect memory. And when you come home, you let out a perfectly content sigh, thinking to yourself, "Now, that was just perfect."
And then sometimes perfect doesn't come at all.
And you know what? Who cares.
This Marchesa Notte dress has been hanging on my rolling rack for quite some time now, begging for just the perfect occasion to wear it. Admittedly, I've been traveling and working like a madwoman lately, so it's made "plan gala night" quite difficult, if not impossible. So it sits. On my rolling rack. With Elvis often hiding out under its many layers of tulle (he thinks I can't see him, which makes this scene all the more adorable so I let him continue, even if it means I have to take a lint roller to the dress later).
When it came time to prepare for my full day of shooting with the
Compass
team in one of their unbelievable listings here in the city (see the first outfit
here
), I immediately thought of the woman who might be living in that gorgeous maisonette at 449 Washington Street. What does she do on a given Friday night? What's hanging in her closet that's burning a hole in her sartorial pocket? What is she waiting for to wear it?
That last question made me pause. Mainly because I bet she doesn't wait. At all. I bet she makes up her own occasion for it -- and throws on her best red lipstick. And turns heads while doing so. She doesn't wait for perfect. Because perfect hardly ever comes along.
So I guess what I'm really trying to say is: Fuck their version of perfect. Make your own perfect.
Now if you'll excuse me, I'm going to buy one ticket to see the NYC Ballet's production of Swan Lake. I'll give you three guesses as to what I'm wearing for the occasion...
This post was in collaboration with Compass. As always, all opinions and styling are my own. Thank you for supporting all This Time Tomorrow collaborations!