8
minute read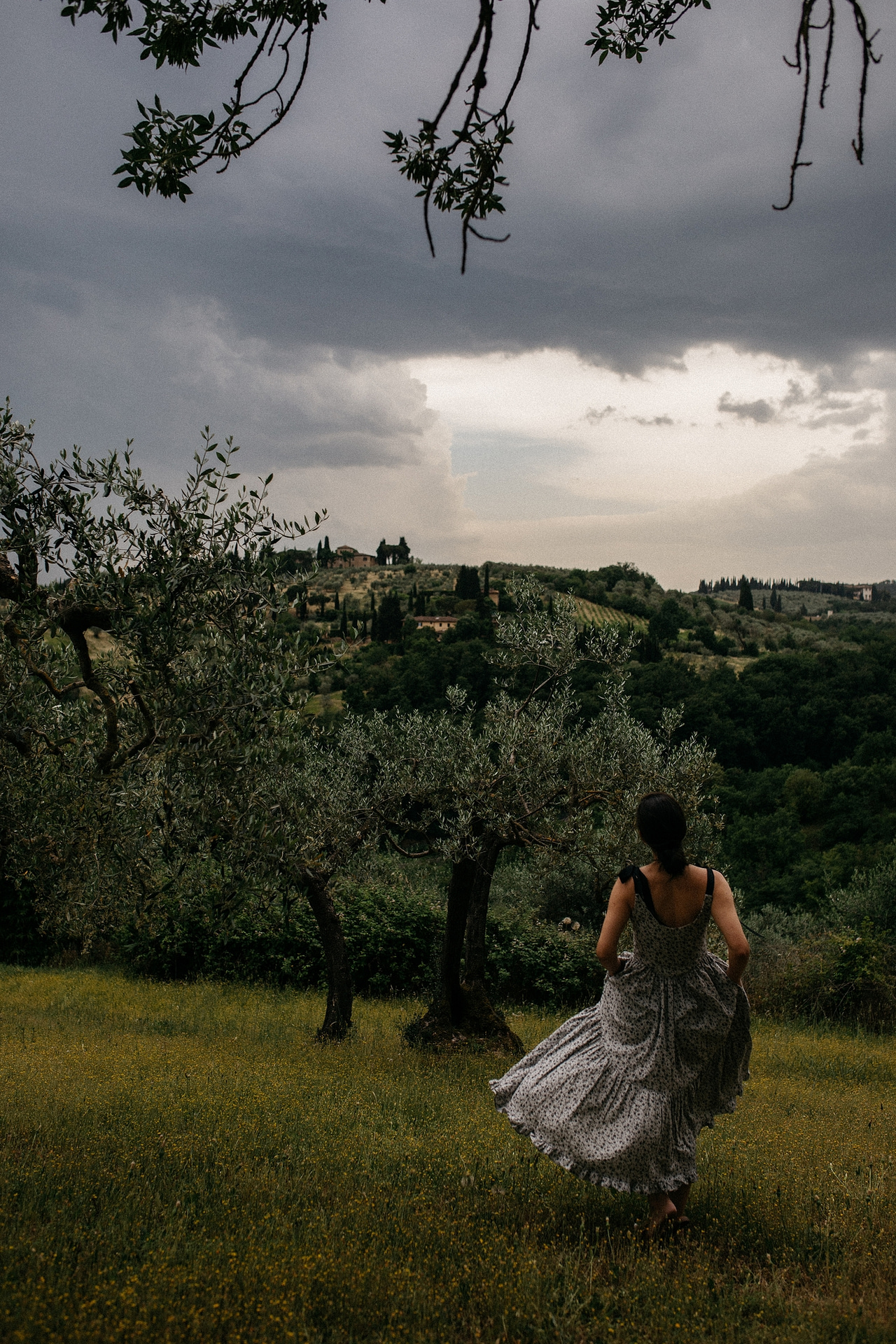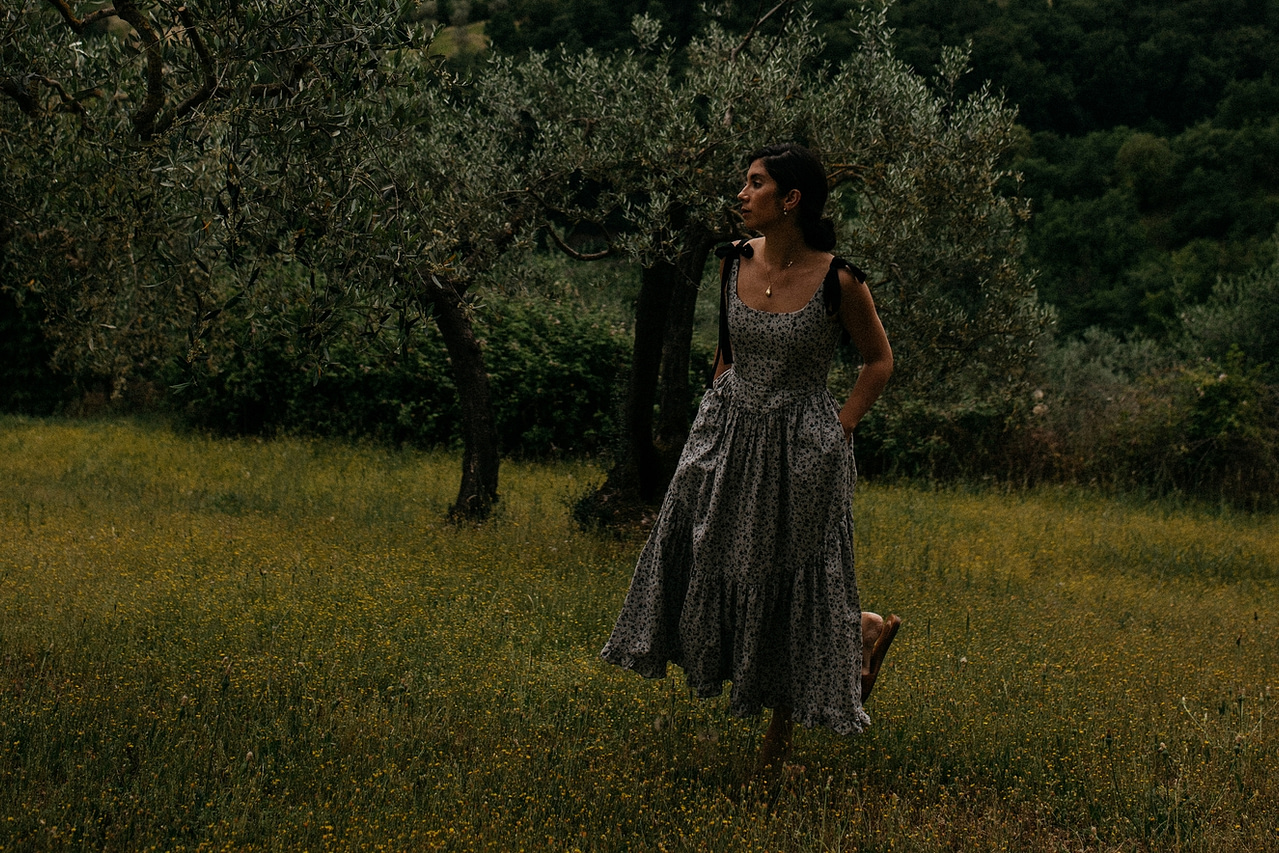 Tap, tap, tap. Is this thing on? I sure hope so. Ciao ragazzi! I'm back. Back in New York — physically anyway — after a two month holiday in Europe, with about a month spent in Tuscany specifically. To say it was the break and disconnection I didn't realize I was craving would be an understatement. And while I felt terribly guilty for taking such a long hiatus from sharing my thoughts here with you all, I knew it was the separation I needed. I was feeling creatively tapped, dry even like an old well, and no amount of throwing myself back into work (my go-to fix) seemed to help the problem. Much like a lot of things in life, I needed to be unplugged (and left to sit for a while, undisturbed with a Negroni in hand) before being plugged back in again. The result? I've come to realize I've outgrown my outlet! But more on that later, perhaps a story for another day.
Today, I wanted to compile all the beautiful memories you shared with me about people you think about, who likely don't think about you (a writing prompt inspired by Kathleen Donahoe). Perhaps it's an old friend you lost touch with. Or someone you met in passing while traveling. Characters whose roles in our lives might be seemingly small in the context of things but they punctuate our memories still years later. Like mile markers on a road, perhaps without realizing it, we'd be lost without them.
I'll share my list first, followed by your submissions.
A list of people I think about regularly, who do not think about me:
My first grade teacher, Mrs. Webb, and the ice cream trips she took us on for reading a certain number of books each month. Ted, our middle school bus driver, and the high fives he gave us when we got on the bus. My old soccer coach, whose daughter died at 16 in a car crash.
My friend's parents who let us watch Dirty Dancing obnoxiously on repeat for sleepovers.The school librarian who saved certain books for me she thought I'd like. My social studies teacher who cried with us on 9/11. The man I always saw walking around town, waving at each car as they'd pass. The gas station attendant who shared his favorite Beatles songs with my dad and I, after he heard "Across the Universe" playing in our car. The sweet old woman who worked in my mom's favorite antique shop and the way she smiled at my sister and I when we tagged along. A woman and her son I drove to a nearby hospital. She never gave me her reasoning or her story, but I could see in her eyes, she needed to get away from someone. Old friends from college, where the relationship fell apart and I was devastated but can now see the beauty in it, because it's a wonderful reminder to allow people to come in and out of our loves when they're meant to. The vet who let me cry and say goodbye to Elvis for as long as I needed. I can still feel her hand on my back when I think about her.
And now, here are your submissions:
The man who made udon noddles at a little spot in Tokyo and looked so committed to his craft.
My first and second grade teachers from over 30 years ago. Great teachers.
The brief love affair I had in Thailand when I was 18.
Barbara Cheatley who owned an eponymous shop that my grandmother and I loved.
The violist who played a Vieuxtemps piece.
My high school Spanish teacher and her continual joyful energy.
The kind Czech woman working in the Prague bookstore I visited during a rainstorm.
Ms. Paul-Abrams, my 4th grade teacher, who taught me to question everything.
The cashier who complimented an outfit I was unsure of and now, because of them, I give out one compliment every day.
The man who offered to help lift a stroller down the stairs even though he already had a bag.
My high school boyfriend who taught me tomorrow is spelled "tom-or-row."
The man at the laundromat who knew exactly what I needed to hear at that time in my life.
A girl I was best friends with for one year in seventh grade — she has beautiful kids now.
The migrant mom for Dorothea Lange's Great Depression photo.
The person inside a Donald Duck costume at Disneyland who gave me a much needed hug.
High school photography teacher, Mazen and a guy who I had a crush on long ago, but still admire.
All the retired folks and families I met while leading walking tours in New York City. Especially during 2020.
My first love.
Constantly thinking about people as I see them drive past me. Who they are, what their story is...
An ex-friend (female) who I had an online friendship but also romantic relationship with.
All the friendships I've lost over the past 2+ years.
My ex.
I'd like to say...you.
Sam. In my 20s, my parking attendant who was 70+. We spoke every day about life.
Sophomore year's English 102 teacher who said I wrote like a "bat out of hell."
My 5th grade teacher and my old best friend.
My AirBnB hosts in Tel Aviv, who took me to a festival and let their four kittens sleep in my bed.
The gas station attendant I visited every few days in grad school who calmed my nerves.
Audrey (@frassyaudrey) — she changed my views of myself/women so positively and so profoundly.
My host family in Segovia, Spain during my language immersion study abroad.
My high school math teacher who subtly gave me confidence in myself and my abilities.
I always think about old people and the homeless.
Sister Mary Joseph who played guitar and let us play with the rainbow parachute.
A couple ex-boyfriends, old teachers, high school bullies, random people I've met on public transit.
My second grade teacher — Miss Reese who became a Mrs. I still sit the way she did — double X legs!
The kind man in Sri Lanka who gave me crystals and stones to look after me on my solo travels.
I think about my customers all the time. Some come in looking happy; others miserable. I wonder about their lives all of the time.
My ex who broke up since he was too scared to come out. Hope he loves himself now.
I think about my high school English teacher all the time. Wish I had his contact information!
My friends as we walked home from primary school, as we jumped over the stream instead of using the bridge. // The French boy who hid in my + 3 friends room when we were on a school trip to France. The teacher came and checked we were asleep. When she left I spent ages talking to the boy on the stairs me in French, he in English! // The man in the sweet shop I went in every morning for a Crunchie on my way to work at my first job. // The other new mums in the maternity ward when I had my twins, wondering how I would cope with 2 babies. Turns out, I did cope very well actually.
I always find myself thinking of an old neighbor. She would sharpen her knives, almost daily on a concrete wall located in her backyard. One day she said, "Nothing works well, if it's not sharpened daily." Cheers to the individuals who in some way, shape, or form, made an everlasting impression on our lives.
When I went to Lido in Venice with mv husband, we kept on meeting the same old lady. The first time we met her, she seemed very annoyed with the tourists and their manners. We then ran into her two more times. The last time she smiled. I don't know why, but I kept thinking about that old lady when Covid was so bad in Italy. I sometimes wonder if she's still alive, if she was alone, if she had someone to take care of her. Life…
I think about the couple who lived next door to me when I was in college. They had kids off at college too and they liked to look out for me the way protective parents do. I also fell in love with their dog and often dog walked/sat for them. I think of them at times and hope they're healthy and happy.
A French woman I met a few weeks before the 2016 election at Musee d'Orsay. She was reading the paper and in broken French and English we discussed Trump and how awful he was/is. I expressed my fear about results and we both said "he cannot win." More of a shared hope than a statement. I arrived home the day the Access Hollywood tapes came out and felt relief. Surely, this was the nail in the coffin? Wrong.
I often think about my grade 7 English teacher and how she cultivated my love for literature. I think about the way she used to speak and how her mannerisms bled into mine because I looked up to her so much. I remember the poem she wrote to me about the kind of love that exists between friends. It was from that moment on that I realized she wasn't only my teacher, she was also my friend. She always had her hair tied up in a bun, and during my final price giving ceremony in primary school, she had it loose for the first time. I asked her why she didn't have her hair loose during school, and she said to me, "Then it wouldn't be as special." I think about her a lot. I think about how I owe a huge part of myself to her. I don't think she knows this, and funny enough I'm only realizing this now too: She saved my life.
My sixth grade English teacher who told me confidently that I would be a writer one day after a creative writing assignment. I think of her when I worry that trying to write a novel is ridiculously unattainable. // The bride early in my career (I'm a wedding planner) who sent me flowers after her wedding, along with the kindest handwritten note thanking me. // My middle school friend who told me that I didn't owe him an explanation, he trusted me. (I had always needed to prove myself at home, so this was revolutionary to me.) // My high school art teacher who saw me fading and asked if everything was okay at home. She was the first person to question it and tell me that my normal wasn't normal. // My first therapist who told me that not being able to help a sick family member is not a failure. // My high school best friend who hugged me the last night of summer before we left for our respective colleges, and cried into each others' shoulders. We knew that season of our lives was over; we haven't seen each other since that night.
My brother and I crossed a short bridge in Venice in 2017 and I looked up to see an old lady looking at us. I smiled at her and she smiled back so big. I think about her often and wish we had taken a photo of her. She was so precious. Reminded me of my grandmother.
Trigger Warning: Substance Abuse, Domestic Violence:

I definitely think of my father from time to time. It saddens me what was, but I've grown into a stronger woman for it. My father the vodka breathing dragon. I wrote this about him: "Inside the faded blue and white trailer with morning glories sprawling up the aluminum siding was a father who lived off of vodka and cigarettes. He belittles his children and screams at their mother. On really bad nights, he would leave purple reminders of his rage across their mother's face. He had been to Vietnam, and the images of war plagued him daily as his kids tried to ignore the despair in their mother's eyes. Mama had once loved that handsome man who dazzled her with stories of his childhood and charmed her with his Army uniform and beret. She now hated the monster who drank poison for breakfast and breathed fiery words across the dinner table. Carolina never cried the tears she had longed for. There was no release of the anger and hurt, as her father had sucked the emotions out of her like a vacuum. She wrote words of hatred in her Lisa Frank diary for the man she wished would disappear. She created scenarios of his departure and how life would be without the vodka breathing dragon who unleashed his frustrations every day..."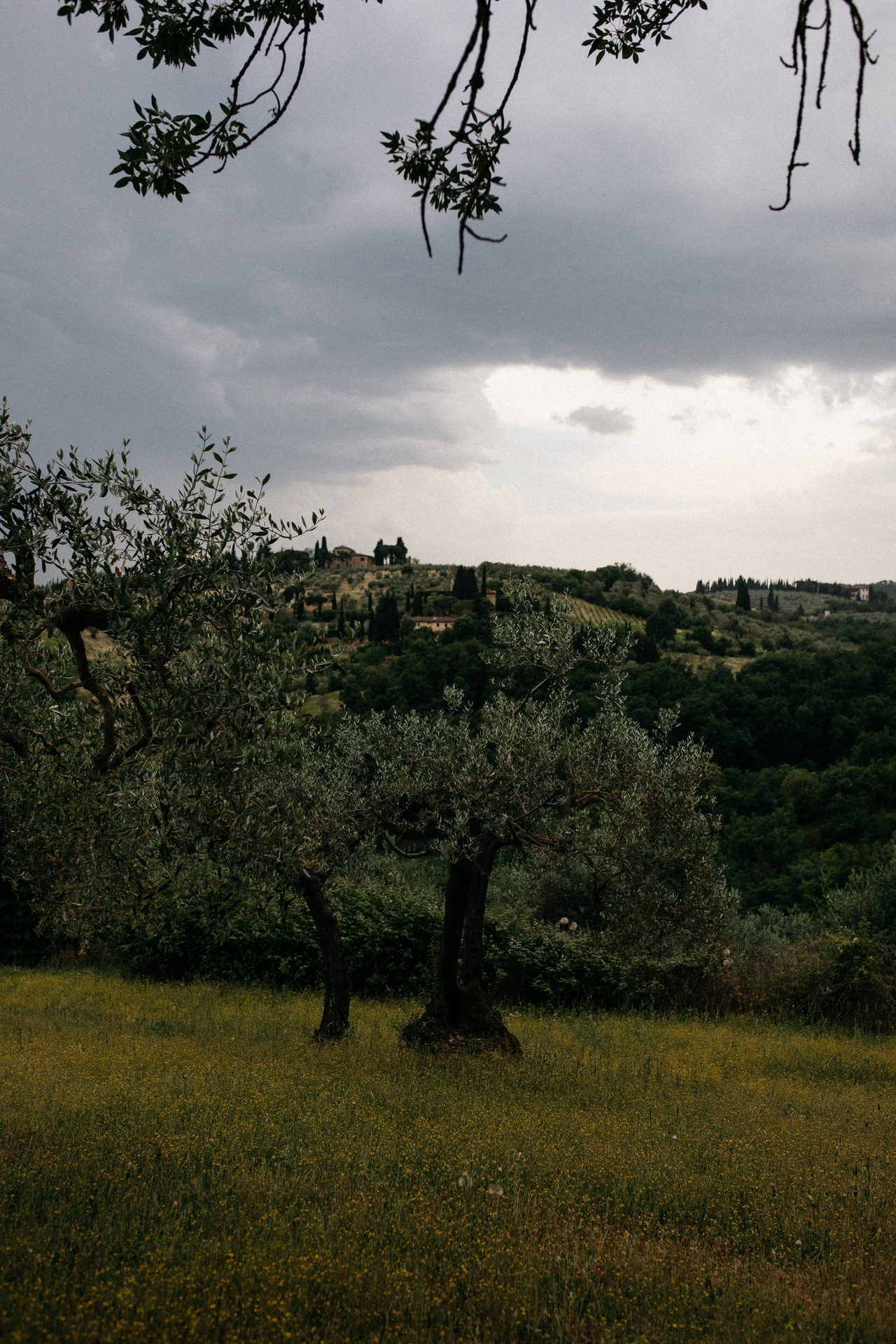 Of Her Own Kind dress // J. McLaughlin sandals (gifted)
Photography by yours truly