3
minute read
With every step on the pavement, my hip was throbbing, like a pendulum keeping time with my body. I'd breathe in, step, the dull ache nudging my side, breath out, step. Repeat. To my left and to my right, my fellow runners were walking, running, gasping, wincing from pain just as I was, and yet here we were, at mile 20. Six more to go. Making our way back to the start line near the Arc du Triumph in the city of light. Paris. And my body was keeping time, with every step of the way.
I rounded the narrow park corner, making sure to pay attention to route signs indicating when my next water station would be, when a fan sign caught my eye, glitter and puffy paint; it's owner waving it excitedly back and forth. I thought to myself, "How very American of them..."
I squinted (mainly because at this point, the sun was pretty high and sweat was already dripping down my forehead, making it hard to focus on much of anything), to make out the following:
"If Britney Spears can survive 2007, you can survive this race."
And suddenly, I couldn't help but laugh. Out loud. And my very obviously American friends cheered at my recognition of the pop culture reference going on here, high fived me and yelled, "You got this, Krystal!"
At this point, I had to remind myself, my name was very clearly written on my race bib on my chest, but for a second, I almost felt like these people knew me and knew I could make it just six more miles.
So I told myself, "You run six miles all the time. You can do this."
Without hesitating, I turned to my now blasting Spotify playlist, and switched to Queen's "Don't Stop Me Now" as we approached the Bois de Boulogne, the final leg of the race. My body keeping time to my hip, my breathing and now, Freddie Mercury's anthem-worthy voice.
If you're curious what else I listened to for the rest of the race, keep scrolling! My full Spotify playlist is below...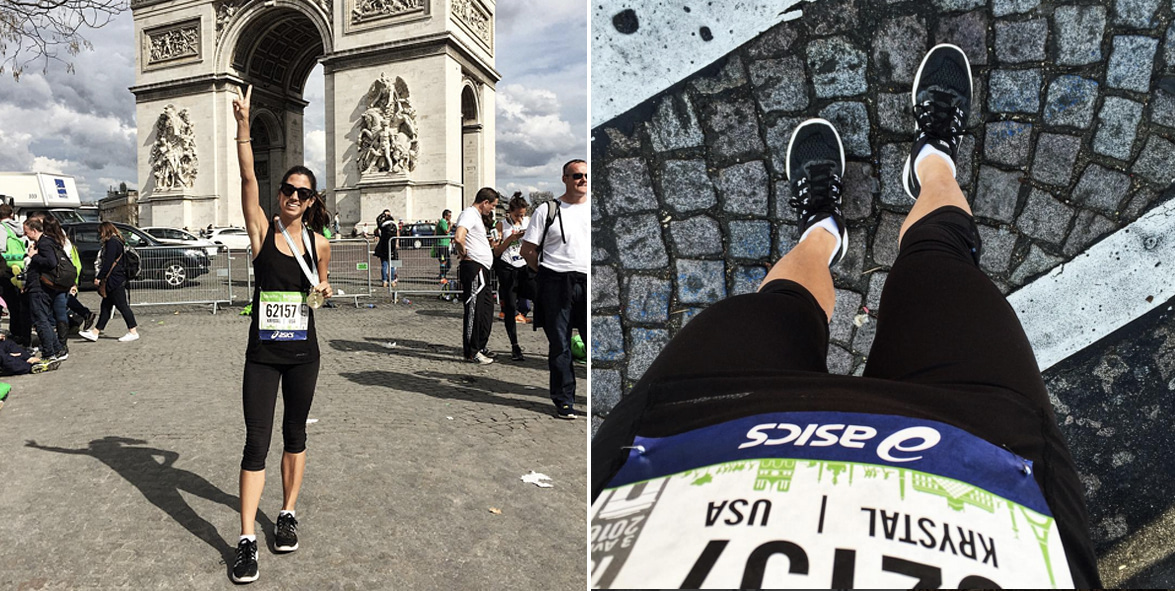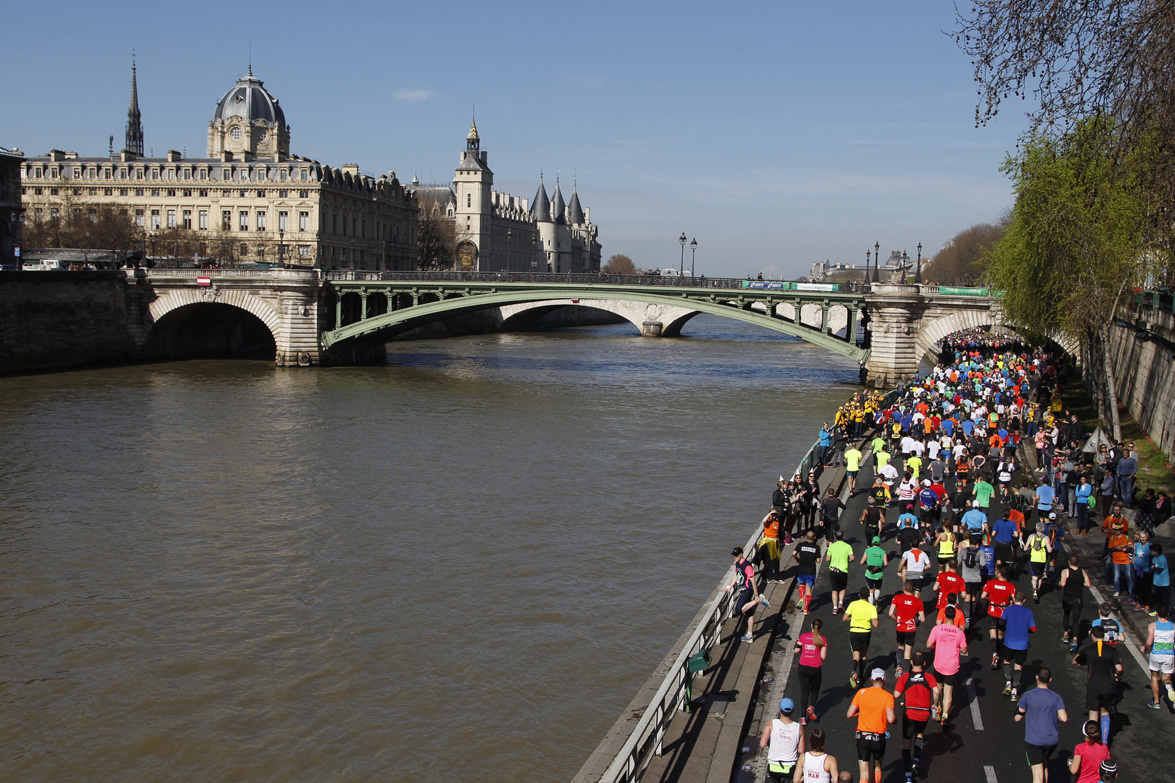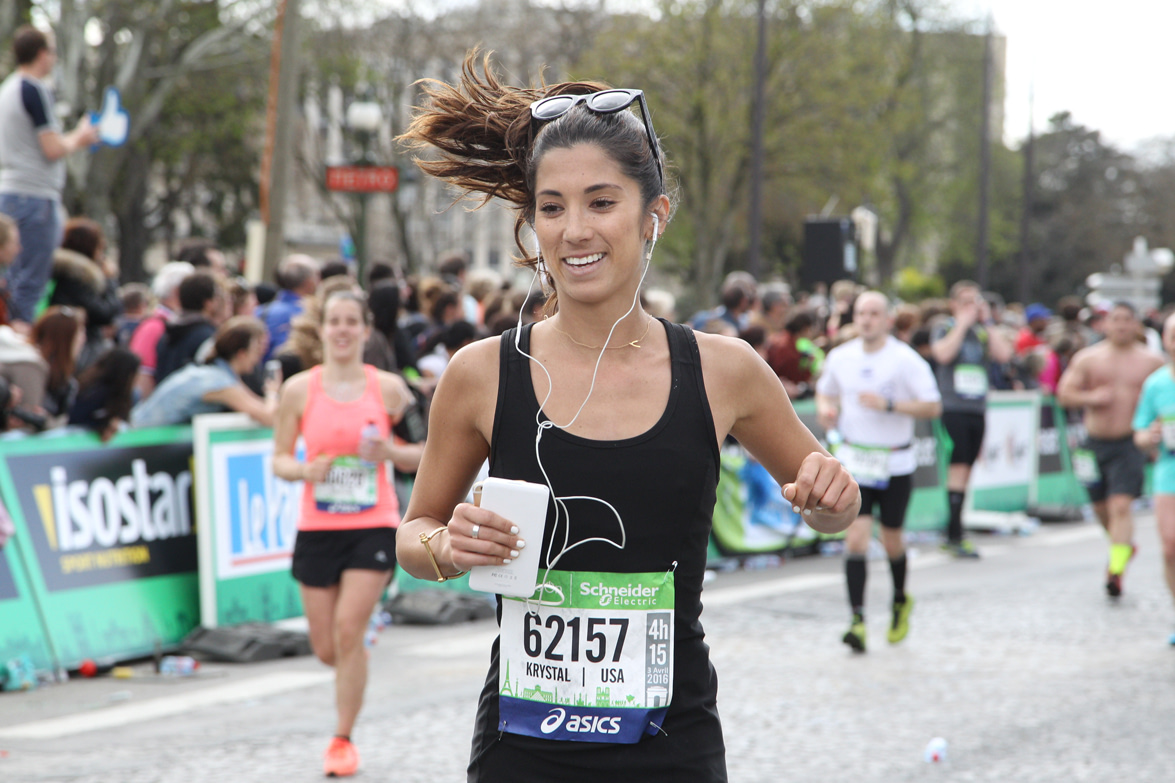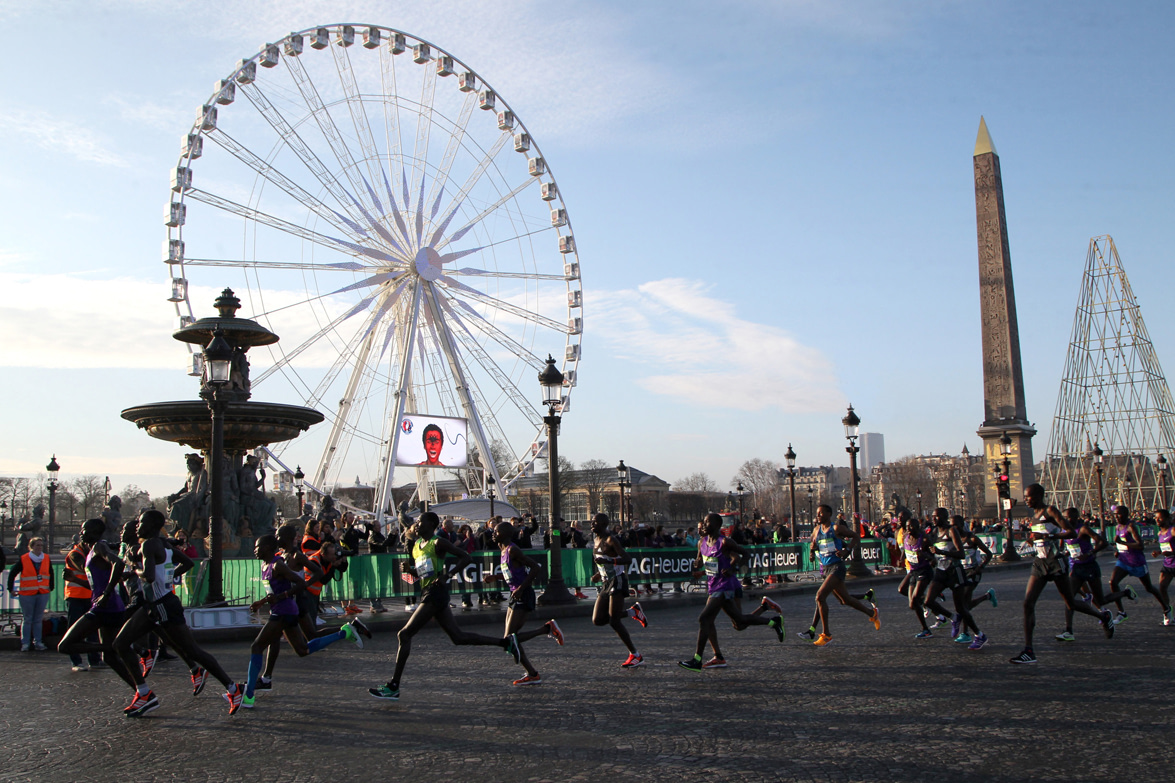 Huge thanks to Equinox for helping me get race-day ready and to the Paris Marriott Champs-Élysées Hotel for being the best home base a marathon runner could hope for while traveling. 
And an even bigger thanks to all of you guys who sent me encouraging tweets, messages, emails, DMs and Snapchats during the race! It made all the difference, every step of the way!