3
minute read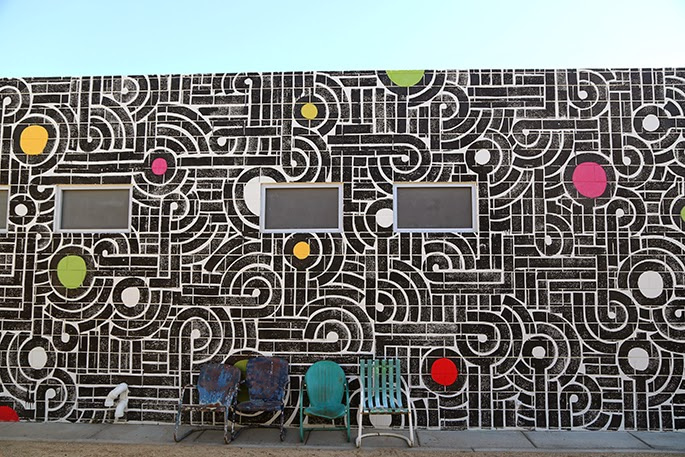 If you happened to spy some sunshine-infused Instagram shots from me this weekend, you already know I ran off to Palm Springs for a quick getaway. My mom had booked her annual San Francisco trip a bit early this year so we decided to mix things up and head south for some much needed: 1.) sun 2.) pool side reading and 3.) retail therapy (hello outlet malls!). We even managed to sneak in a few bucketlist-worthy road side attractions, which included large robotic dinosaurs (quirky, but fun) and Salvation Mountain (a must-see!). It was my first time down in the Springs and I'll admit it right now, it definitely won't be my last! From the palm trees against stark mountain scapes to the saturated 60s-mod-inspired colors everywhere, I think I found my new weekend escape!
Oh, and apparently, the President is on the same page -- his Air Force One made our flight back home quite tricky (read: several hours delayed).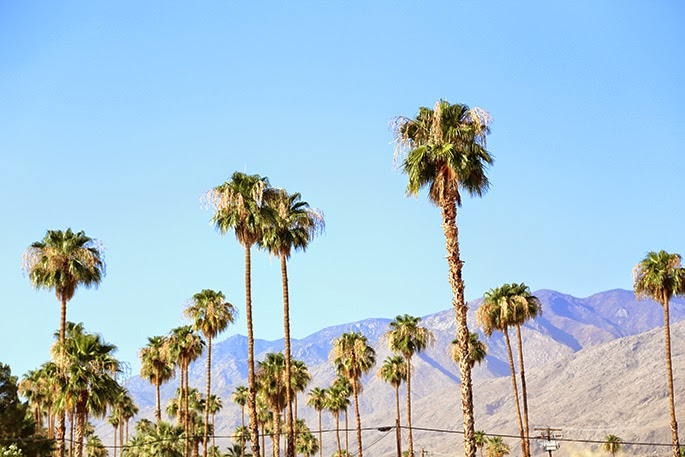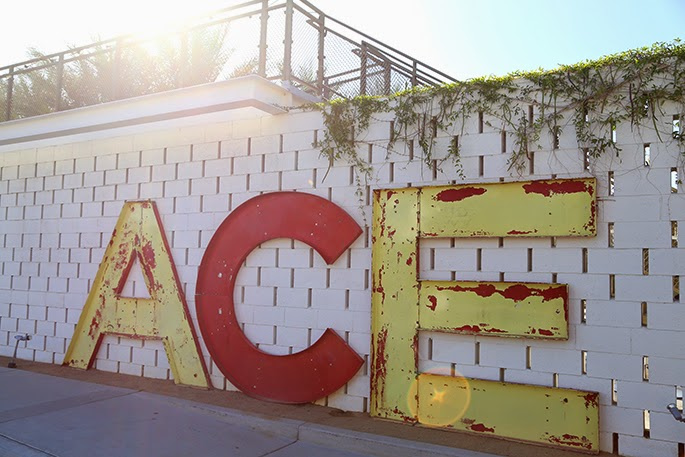 Our home away from home. I loved the fact they converted an old Howard Johnson and Denny's restaurant, maintaining the original road side hotel + diner vibe with extremely covet-worthy decor.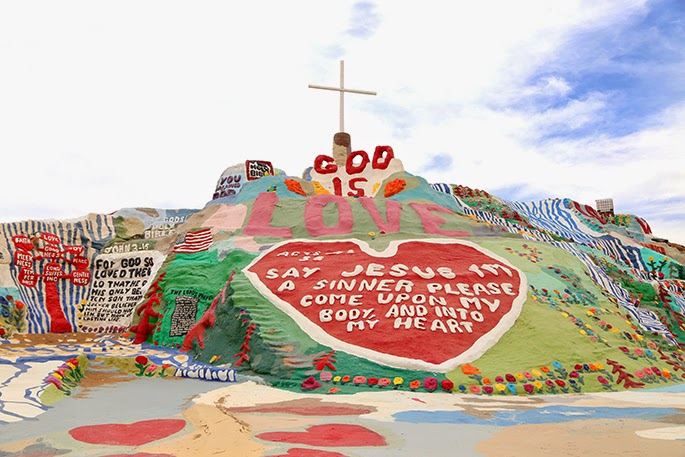 I've wanted to visit Salvation Mountain ever since that scene in "Into the Wild" (also known as the only movie I can really stand Kristen Stewart in).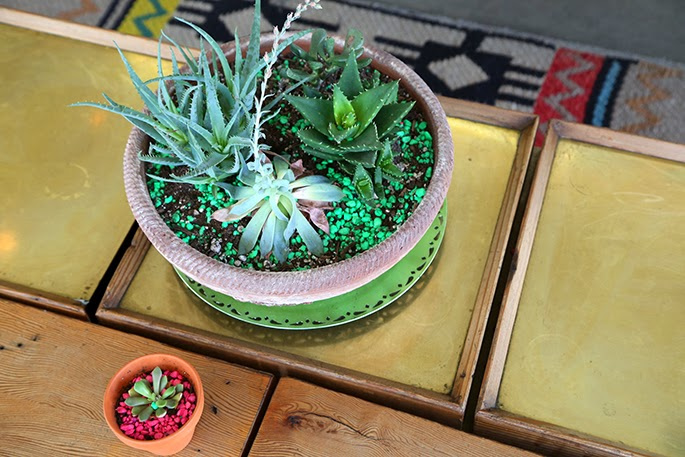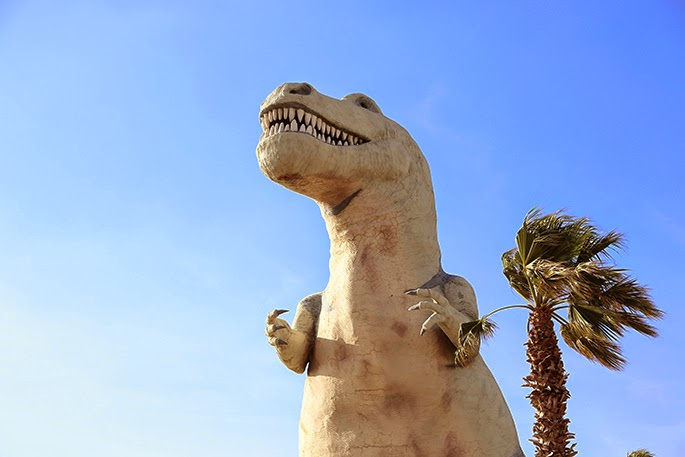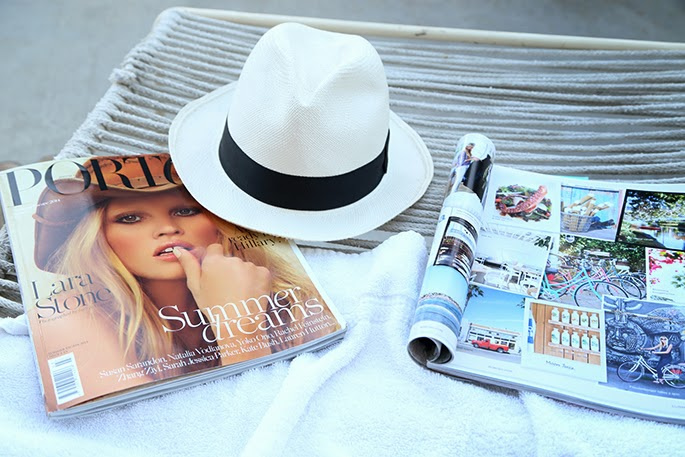 The pool side essentials. #Obvi.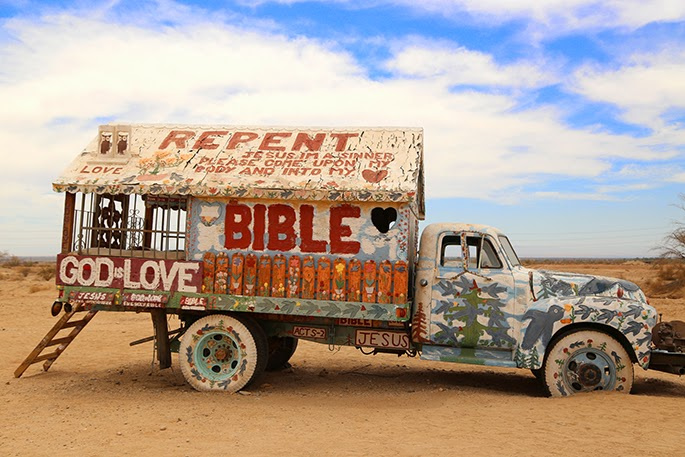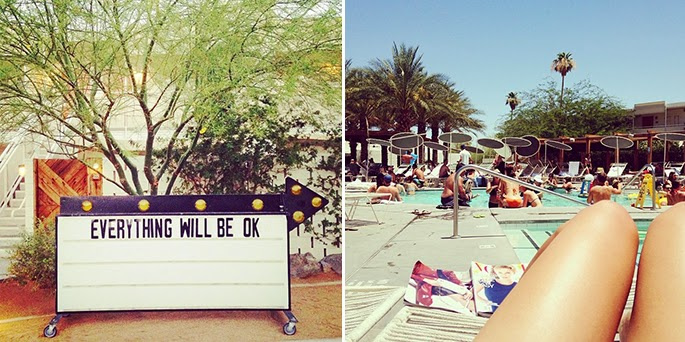 Each day, they had a new saying listed out on this old marquee board. It was fun to check each morning. // Pool party life!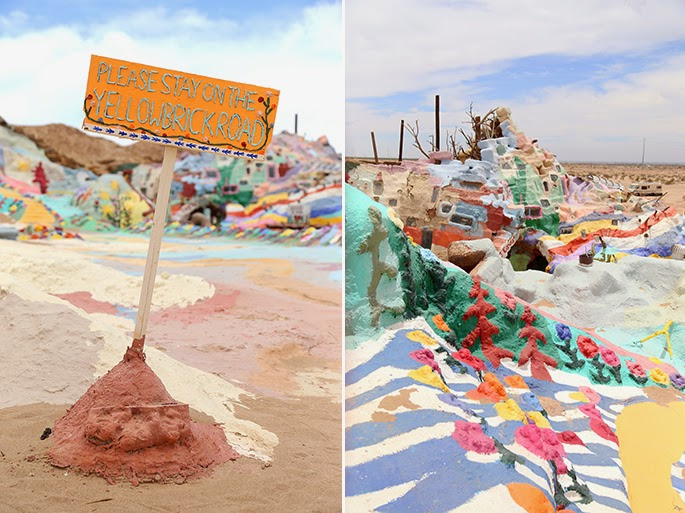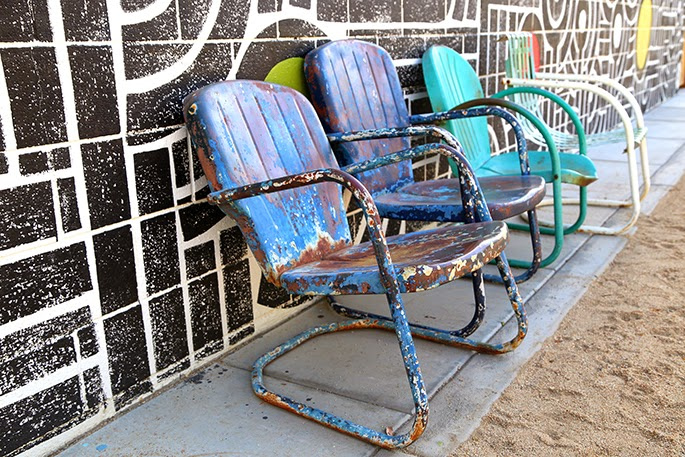 A fun idea for patio furniture -- brightly painted, but chipped, mismatched chairs.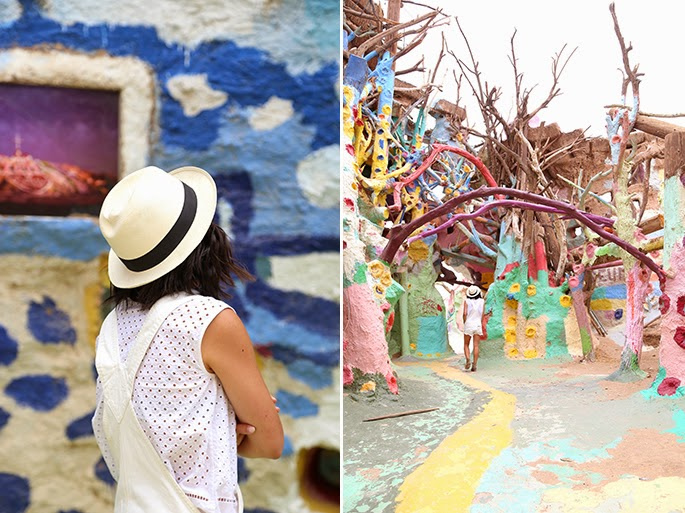 Photos by Krystal Bick