2
minute read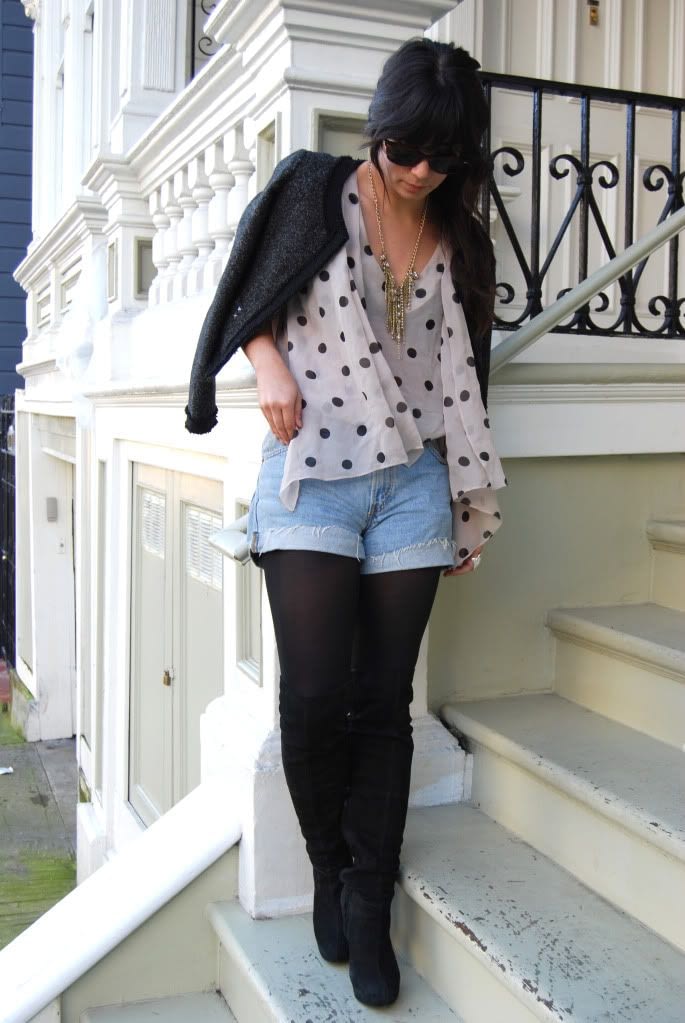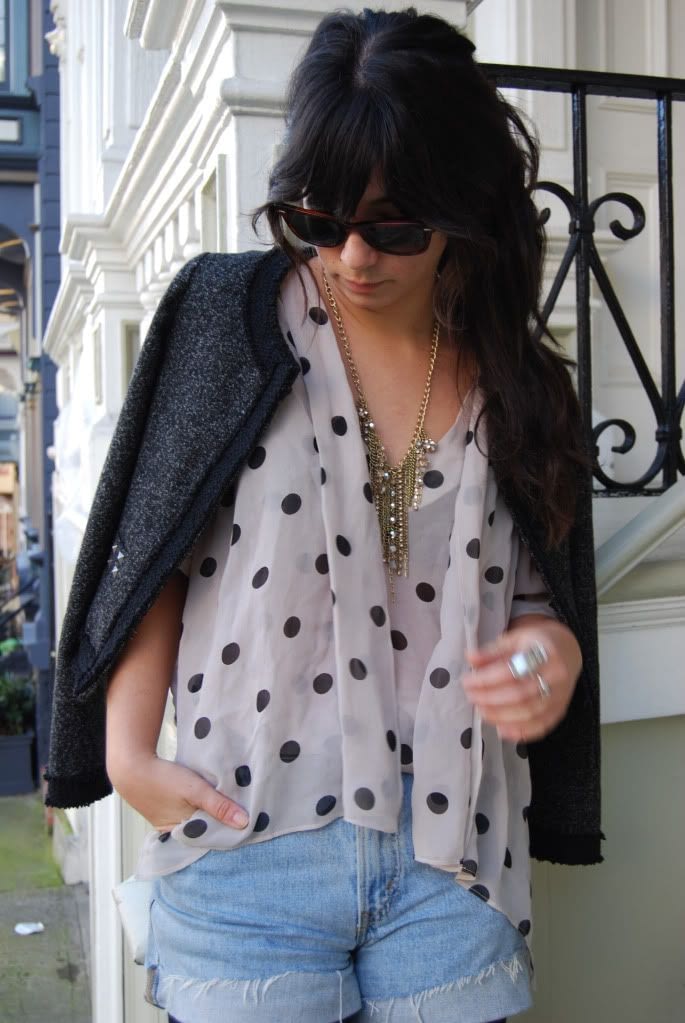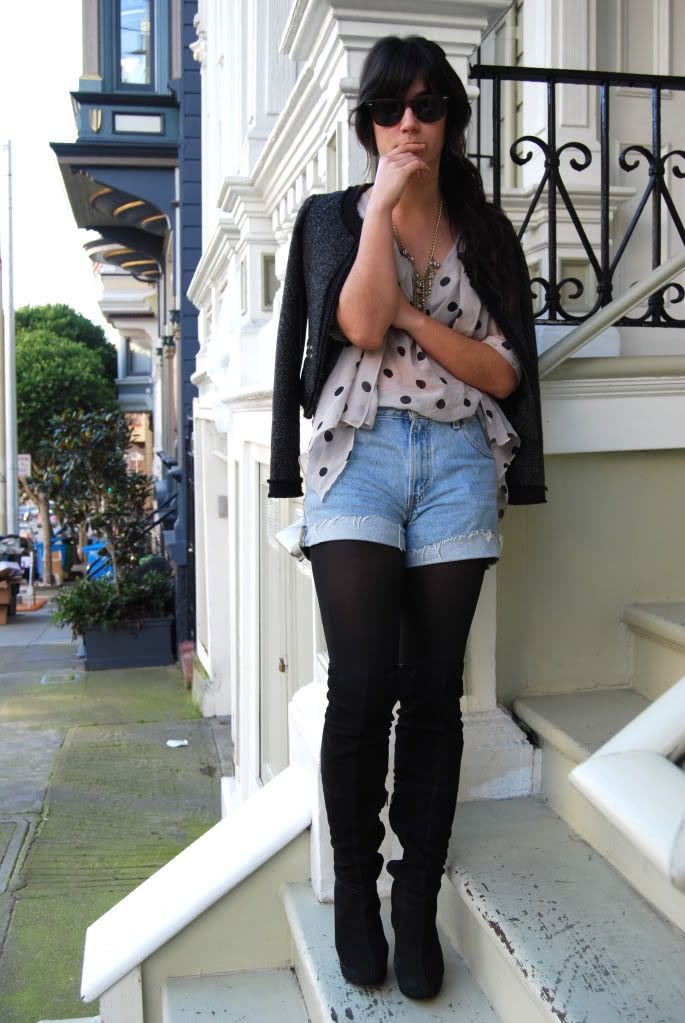 Do you ever just have one of those days where everything feels off? I've been battling a cold for the past few days and I forgot how much these things WIPE you out. Mentally. Emotionally. Physically.
I rolled out of bed this morning, fresh from a deep Nyqil sleep, threw this outfit on (in hopes to recreate this outfit) and ended up feeling uncomfortable all day in it.
I actually have lots of days like this (more than I would like to admit, actually). I usually tend to not document them on here, but figured I would own up to it -- an outfit flop. There. I said it! We're only human, right? It happens.
But...
To see how a lady like jacket like this should be worn, check out this little lady. She did it right.
And now, sweatpants are calling my name.
Jacket: Tweed suit jacket, Urban Outfitters
Blouse: Polka dot sheer blouse, Therapy in SF
Shorts: Jean cut off shorts, vintage Levis
Boots: Black suede over the knee boots, Topshop