7
minute read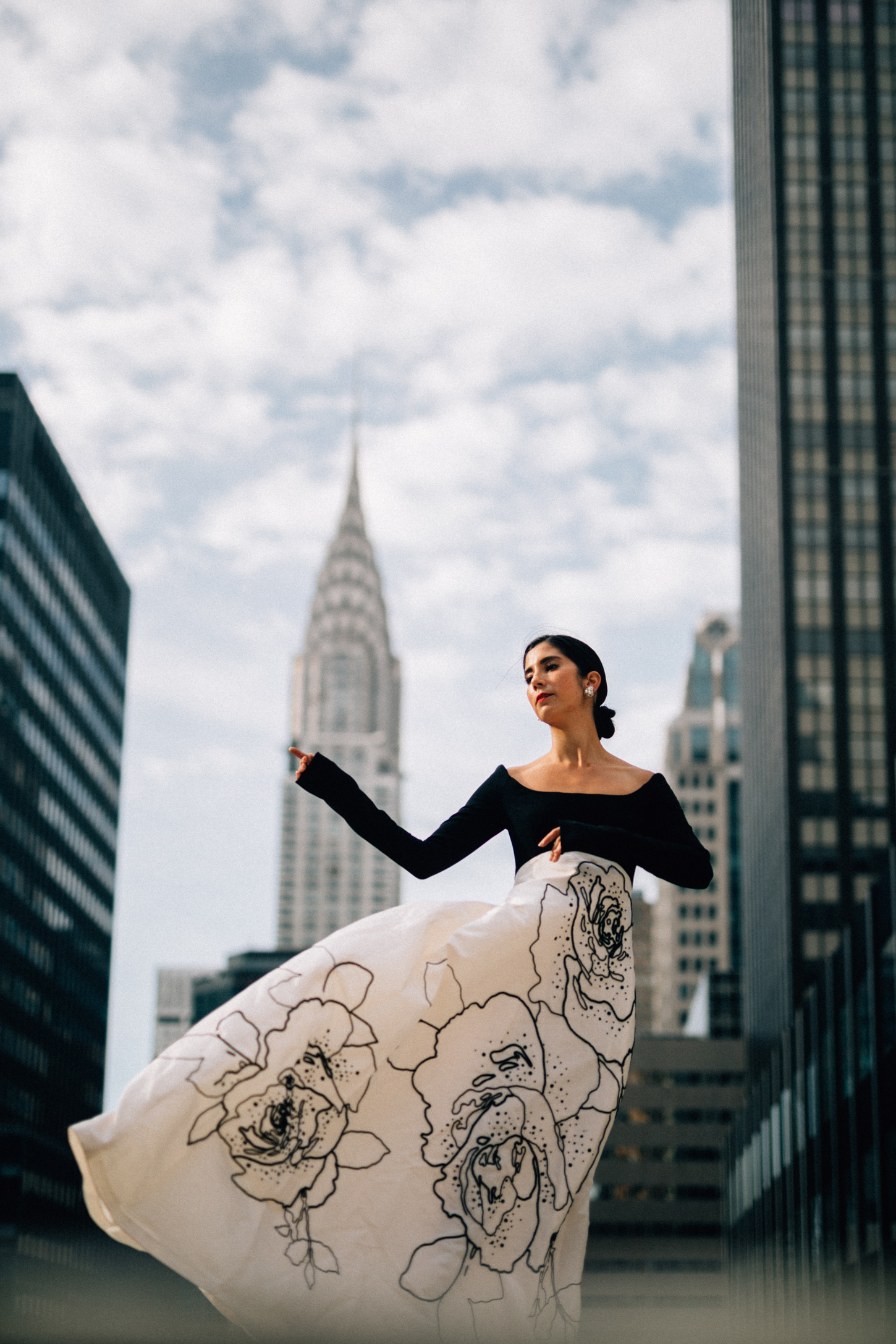 OUTFIT DETAILS: Carolina Herrera gown (borrowed)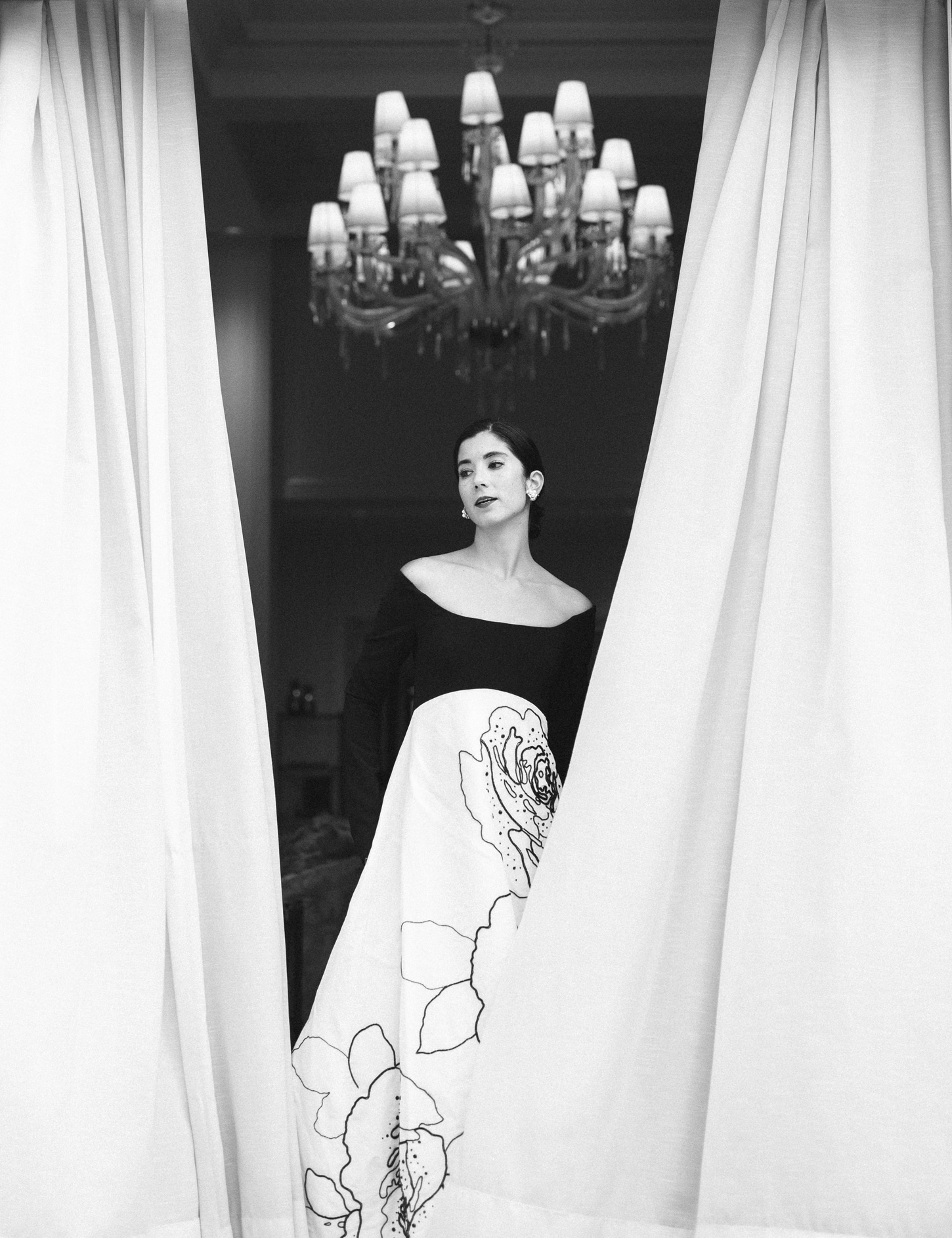 [row][half]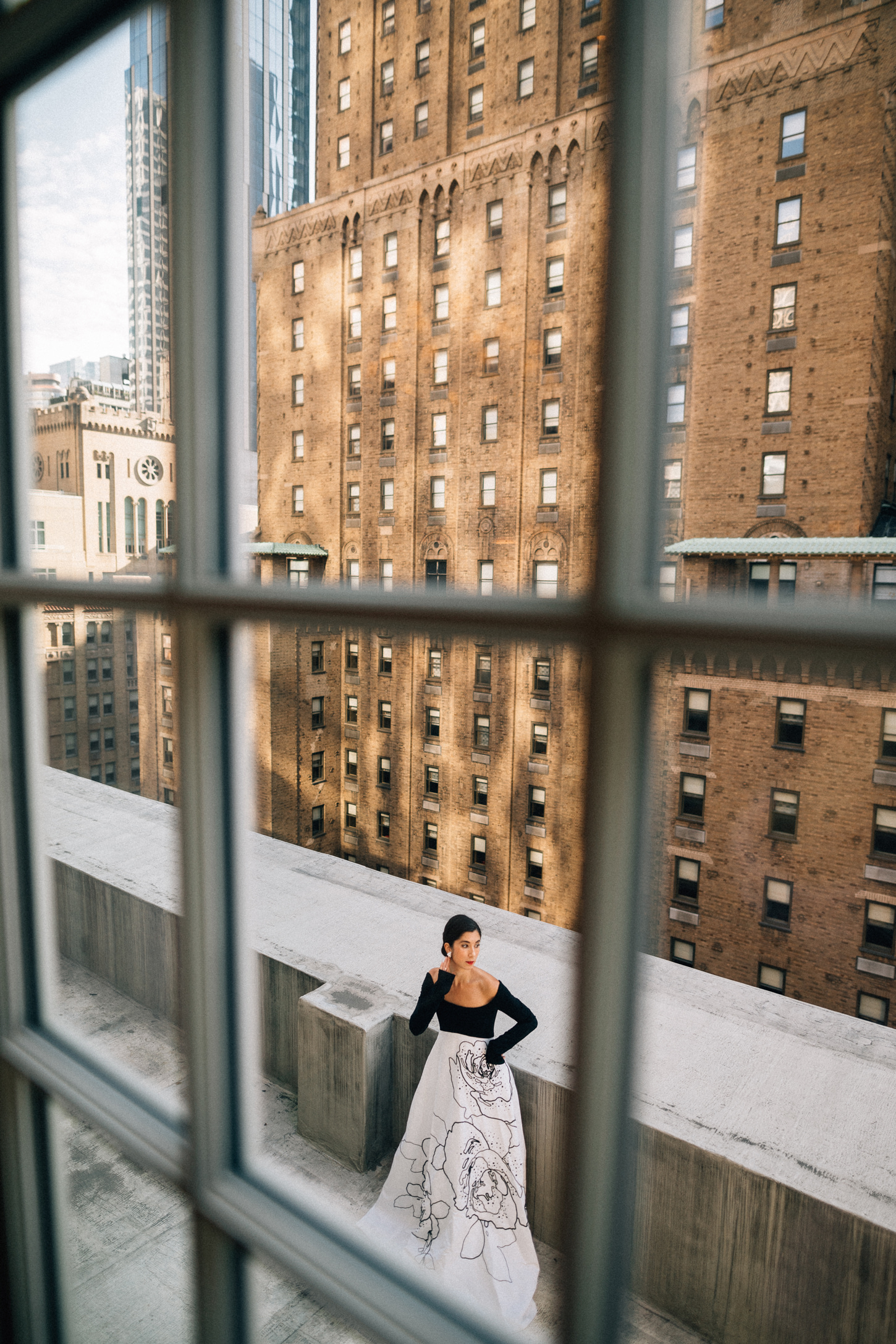 [/half][half]
One of my favorite weekend activities is to go on long walks around different neighborhoods in the city.
It's just the excuse I need to stretch my legs, peer into new-to-me windows and research random historical facts about buildings that pique my interest. Around these parts, I've come to call them my passeggiatas — an Italian phrase encapsulating the art of going for a walk, not so much to get from point A to point B, but more so to appreciate the small nuances along the way.
This past weekend's passeggiata, inspired by Small Business Saturday, featured a whole slew of my favorite shops around the West Village, many of which have online stores of their own, making it that much easier to shop, in case you're not based in the NYC area. The response was wonderful -- so many of you were eager for more New York-based store recommendations so I decided to dedicate today's blog post to rounding up all the stores I featured on Saturday, with a few extra thrown in for good measure.
Being a small business owner myself, I'm altogether very familiar with the difficulties of keeping everything running and the lights on seemingly on your own -- add a pandemic into the mix and it's downright disheartening, I'm sure for many, many folks. That's why this year, while I love shopping Amazon as much as the next person, I'd encourage us all to shop early, shop local and shop small, as often as we possibly can. For many small businesses, like the ones on my list below, this holiday season will help determine how they can fare for the months ahead, especially if another lockdown is inevitable for the city.
If you have any favorite stores in the West Village you'd like to add to the list below, please let me know! I'm most familiar with shops in the West Village area, but if you guys are keen, I'm happy to explore other neighborhoods?
Madame Matovu, 240 W. 10th Street: You all have heard me talk about Rosemary -- the owner and woman behind Madame Matovu -- before. Her vintage curation is second to known -- and I can really only describe her shop as the most wonderful treasure box of bits, baubles and fabulous bijoux. Unfortunately, she doesn't have an online shop, but she posts to her Instagram feed quite often when special pieces come in so feel free to DM her if something catches your eye.
[/half][/row]
Three Lives, 238 W. 10th Street (temporary location): My go-to spot for books -- a true pocket of West Village magic with an incredibly knowledgeable staff that reads voraciously, I always find what I'm looking for here and then some. Unfortunately, they do not sell online but for my New Yorkers looking to buy books as gifts this year, please consider skipping the Prime shipment and buying from here instead.
Left Bank Books, 41 Perry Street: My go-to spot for extra special books -- all rare, collector's edition and obscure printings -- starting at quite reasonable price points (considering the rare book space). I recently picked up a 1980 first edition printing of Diana Vreeland's Allure photography book and I already have my eye on several others that would make for great gifts. Best part? They ship!
Le Fanion, 299 W. 4th Street: South of France country pottery, earthenware, antique furniture and fine art. Stepping into this darling shop feels like stepping foot in Provence. They don't have an online shop but they did mention they'd be happy to FaceTime or Zoom for a personal consultation.
The Last Line, 395 Bleecker Street: I recently learned about The Last Line and I'm already in love with quite a few pieces. Fine jewelry without the middle man markup -- their pieces range from delicate and refined to fun and playful. Personally, I'm tempted to pull the trigger on this gold herringbone chain necklace. Very classic. They offer world-wide shipping!
La Belle Epoque, 115a Greenwich Avenue: Such a charming vintage poster shop, specializing in art nouveau, art deco and mid-century posters from the Belle Epoque era to modern times (1880s to 1990s). Only authentic posters made for the original advertisement. Price ranges can get steep, depending on the size, but would make for such a perfect gift for the art collector in your midst. All pieces are available on their website for purchase.
Gray & Davis Jewelry, 234 W. 13th Street: What a gem this spot is! Gray & Davis specializes in antique and custom jewelry, many pieces akin to beautifully restored heirlooms, ranging from the 18th century to the 1930s. Would make for the perfect milestone gift or ahem, perhaps an engagement piece? Their team also takes custom orders, with everything hand sketched by their team and subsequently handmade in the city. You can shop their entire collection online.
J. Numan Gallery, 109 W. 10th Street: We get most of our framing done here but they also have a lovely assortment of art, including the infamous Matchbook Diaries by Charles Ryan Clark, which would make for the perfect gift for anyone building out a gallery wall at the moment. I'm about to pull the trigger on a few, namely this Fedora one, this Bar Sardine one and this Polo Bar one.
McNally Jackson Goods for the Study, 50 W. 8th Street: Do you have an avid note taker in your life? Someone who gets excited about looking at beautifully made stationary and notebooks? Perhaps a really beautiful ballpoint pen gets their heart racing? Then look no further than McNally Jackson's assortment of stunning study supplies. Everything is available online, too!
Music Inn, 169 W. 4th Street: While this Village institution doesn't offer online shopping, it's definitely worth popping into if you're ever in the area. Opened back in 1958, the store was once frequented by the likes of Bob Dylan and John Lennon -- making it a musical haven as you might have guessed. Inside, you'll find all sorts of instruments and loads of vinyl records. Plus, Marvelous Mrs. Maisel fans may recognize this spot as the location for the record shop where Midge and Suzie pick up a few comedy records for Midge to study.
Record Runner, 5 Jones Street: Speaking of vinyl, if you're looking for some collector's pieces, be sure to browse around through Record Runner's assortment! Everything is available online and they ship worldwide.
J. Mueser, 19 Christopher Street: Be still my heart! This shop is what bespoke suiting dreams are made of! Designer Jake Mueser, opened this boutique in 2010 after acquiring a hefty personal clientele list. While the full suiting experience is probably best in person for full effect, they do sell quite a few pieces online as well. I mean, how divine is this coat?
Leffot, 10 Christopher Street: Perfectly placed across the street from J. Mueser is a premium men's shoe store -- Leffot -- featuring classic formal and casual styles, ranging from custom made pairs to a well-curated selection of pre-worn shoes. I've been looking for a pair of Alden boots for Ty and they have a great assortment!
Artemis, 87 Christopher Street: My go-to spot for all things CBD. Owned and run by Wendy of Wendy's Lookbook and her beau Colin, the two are so incredibly knowledgeable about CBD, its healing properties and how to best harness those properties for whatever ailments you might have. Plus, they just launched their online store earlier this year!
Wooftown, 91 Christopher Street: It would be remiss of me not to mention Elvis' favorite shop in the village -- Wooftown! We get all our food, treats, toys and accessories here and yep -- everything is available to ship! Be sure to check out their apparel and dog bed section, too!
Mimi Vang Olsen, 545 Hudson Street: And if you happen to have a pet lover in your life, I can't think of a more perfect gift than a pet portrait painted by Mimi Vang Olsen. She doesn't have a website or portfolio (be sure to read the NYT piece about her), but she did tell me that if you call her studio (212) 675-5410, you can inquire about commission prices and shipping costs. One of these days, I'm going to have her paint Elvis, mark my words!
Tarin Thomas, 92 Perry Street: Wow -- this was a new discovery for me this weekend and I could have spent A LOT more money in there had it not been for some serious will power. Kylie Nakao -- the designer behind the accessible fine jewelry line Tarin Thomas -- has a very keen eye for subtle details and I'm already eyeing a few of her birthstone rings here. But if you happen to pop into their West Village store, she's also curated vintage clothing, glasswares, art and homewares, making it one of the most beautifully merchandised shops I've ever been in.
The End of History, 548 1/2 Hudson Street: Passing their front windows, is like passing a beautiful rainbow -- featuring the most awe-inspiring assortment of glass and ceramic art pieces, grouped and arranged so meticulously, it's almost impossible to leave the store without a few in hand. It's been said the narrow shop is home to over 10,000 pieces with prices to make you feel somewhat like the bull in the china shop, but if you're in the neighborhood, you simply must stop in! Unfortunately, they don't sell online.
Lingua Franca, 382 Bleecker Street: Lingua Franca is a line of sustainably-sourced, fair trade luxury cashmere sweaters, all hand-stitched by women in NYC. If you've spotted any of the hand stitched  "Big Ballot Energy" or "Madame Vice-President" cashmere sweaters, then you've likely spotted a Lingua Franca original. My latest obsession? This one that reads: "In Dolly We Trust."  How perfect, right?!
John Derian West, 18 Christopher Street: Another store you have to see to believe! John Derian began making decoupage back in 1989 by hand in his studio in the East Village, where he employs a small staff of artisans to assist with production. His designs are sold at upscale home stores, in catalogs, and gift shops worldwide, the full range of which includes ephemera, ceramic and furniture collaborations, vintage and antique imports, bed and table linens, stationery, plate-ware, lighting and original art work by Hugo Guinness. Admittedly, some of the pieces can be a bit on the pricier side, but they'd make for the perfect hostess gift -- and those Christmas ornaments! Swoon! You can shop his full collection online.
McNulty's Tea & Coffee, 109 Christopher Street: Rare teas and choice coffees -- a true sensory delight to visit in person if you can pop in store! You'll feel like you're stepping back in time. But if you don't live in the area, fret not! Their inventory is also online and available to ship.