3
minute read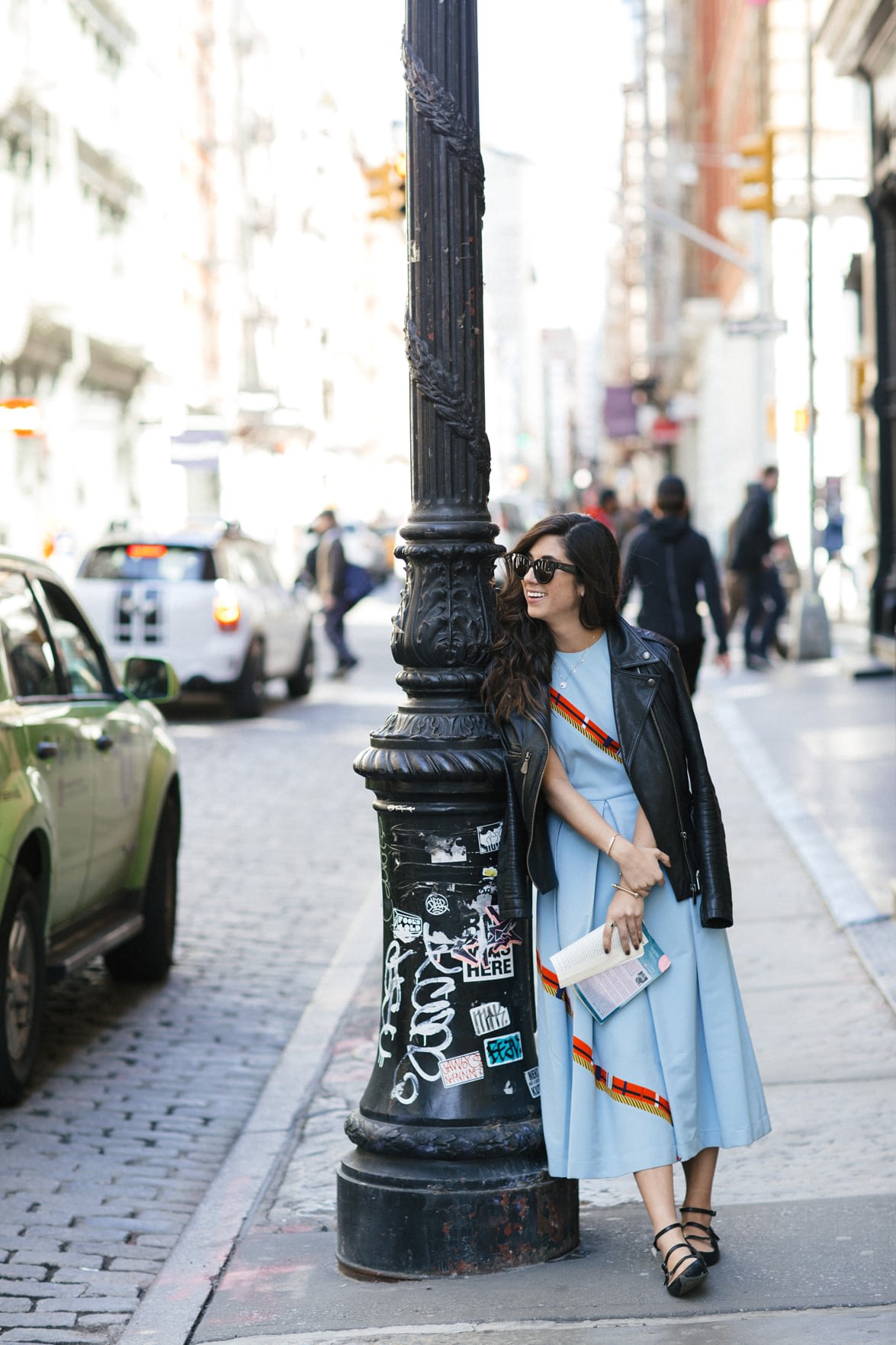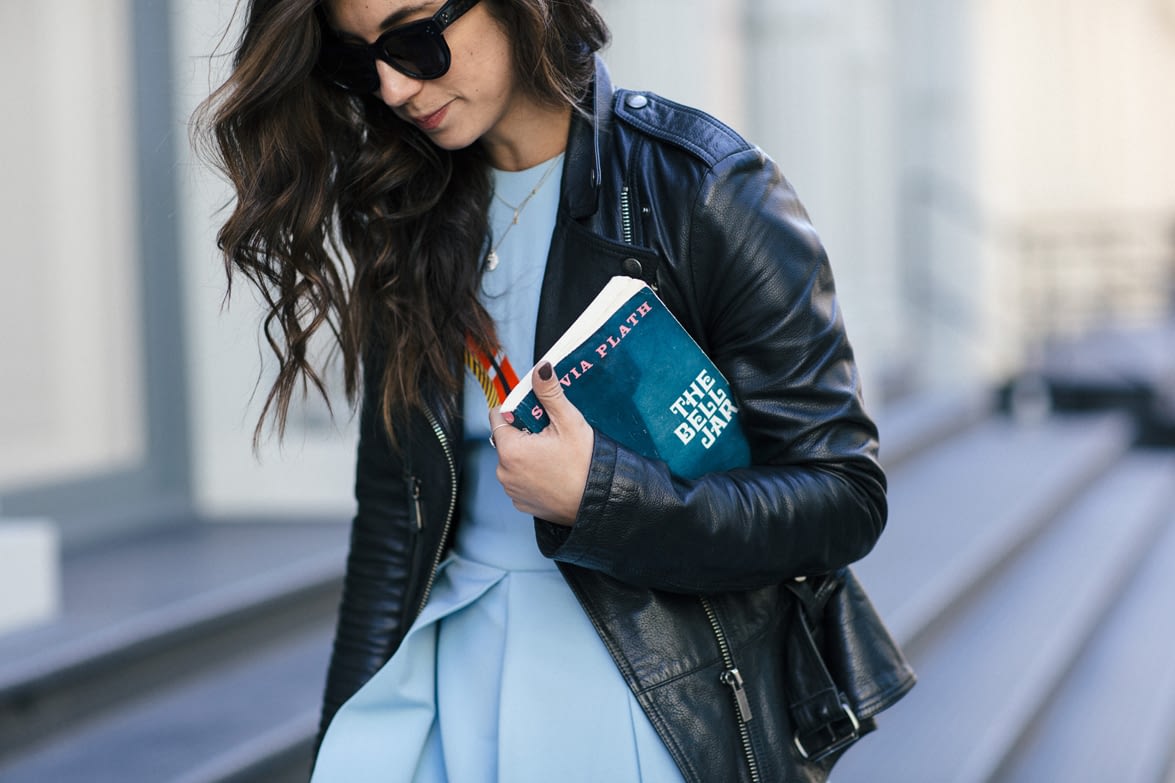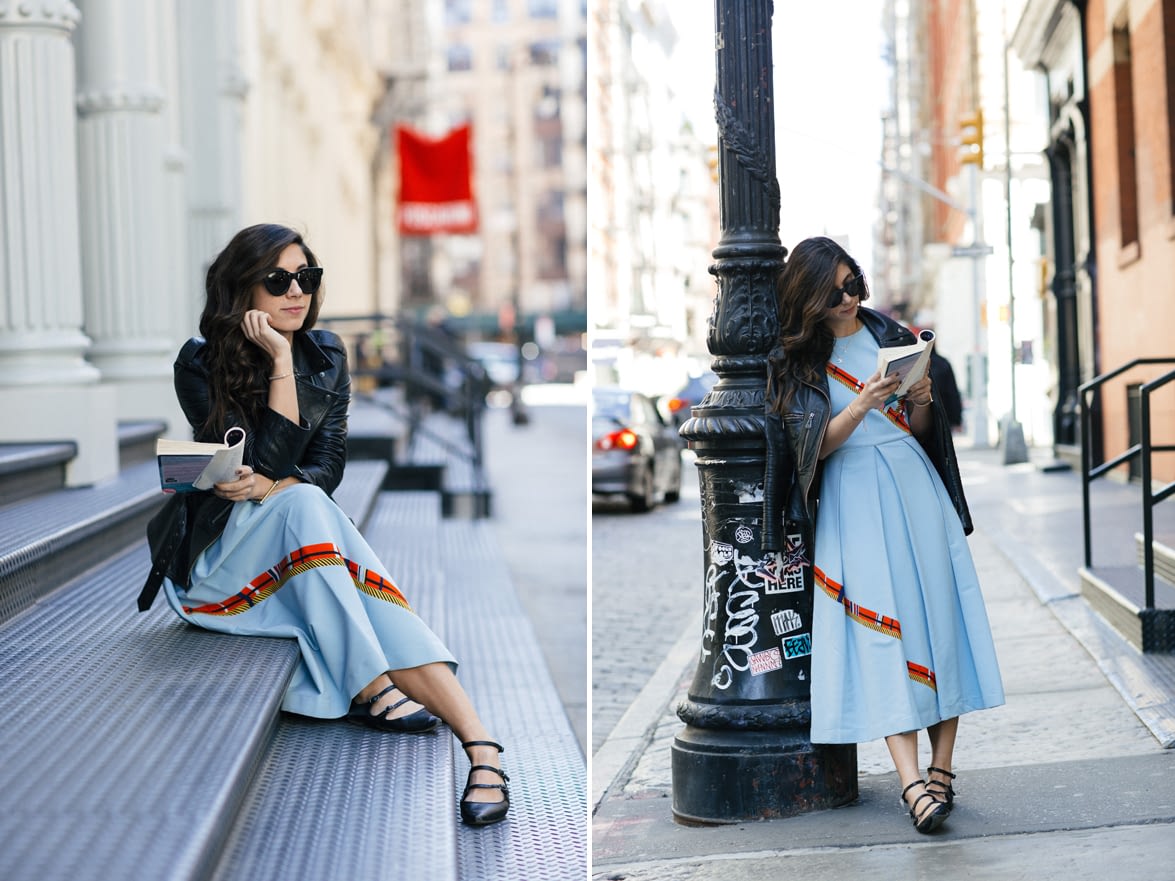 Let's share embarrassing stories from our childhood, shall we? OK, I'll go first.
I've always been a pretty voracious reader, ever since I was little. In fact, when I was about 8 years old, one of my favorite things to do after school (if I didn't have soccer practice to go to), would be to grab a book and walk around our backyard. Yes, I would read and walk around at the same time, or unbeknownst to me at the time, I was essentially pacing, with my nose in a book. I'm sure my parents at some point were semi-concerned, worried that their daughter was starting to exhibit the behavior of an anxious middle aged man, but hey, she's reading! So, why bother her?
I would do this for hours at a time if the weather was nice outside, getting lost in book after book. C.S. Lewis, J. R. R. Tolkien,  Lewis Carroll all kept me company after school -- each one weaving a world so unlike my own, with characters that I wanted to befriend and go on adventures with. Naturally, when it comes to those said characters, I've always had a soft spot for the imaginative, curious and fearless female protagonist. Like Scout Finch. Like Alice. Like Jo March. Like Elizabeth Bennet. Like Hermoine Granger. Each one more precocious than the last -- all of them ahead of their time, and yes, quite bookish. I loved that about them. I wanted to be their friend. I wanted to be them.
Needless to say, when it comes to my Disney princess of choice (both then and now!), Belle has always been my girl. Her fate was never truly at the mercy of a prince saving her -- in fact, she had to save him. And the fact Emma Watson was cast in today's live action version of it, makes me even happier, because I can't think of another actress better suited and more representative of that bookish, kind hearted and fearless leading lady we know as Belle.
And if we're still sharing more embarrassing stories from our childhood, I definitely rocked Belle's golden dress for numerous Halloweens in a row. How does this tie into today's outfit? Well, in a way, I think this is a fun nod to what I think Belle might wear today. A nod to her classic blue, apron clad frock but with a modern, New Yorker spin.
Now if you'll excuse me, I'm off to the movies to watch Beauty and the Beast.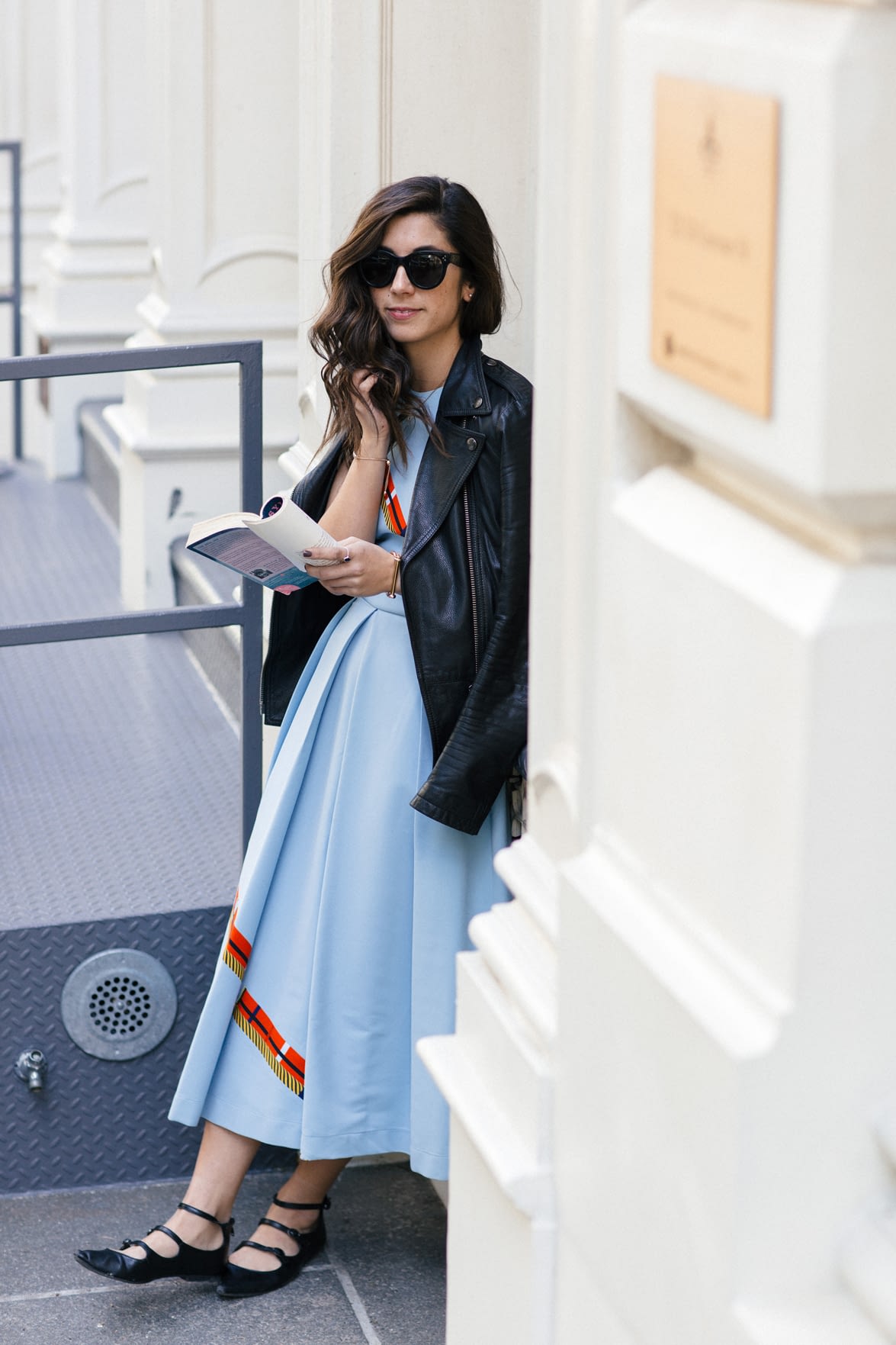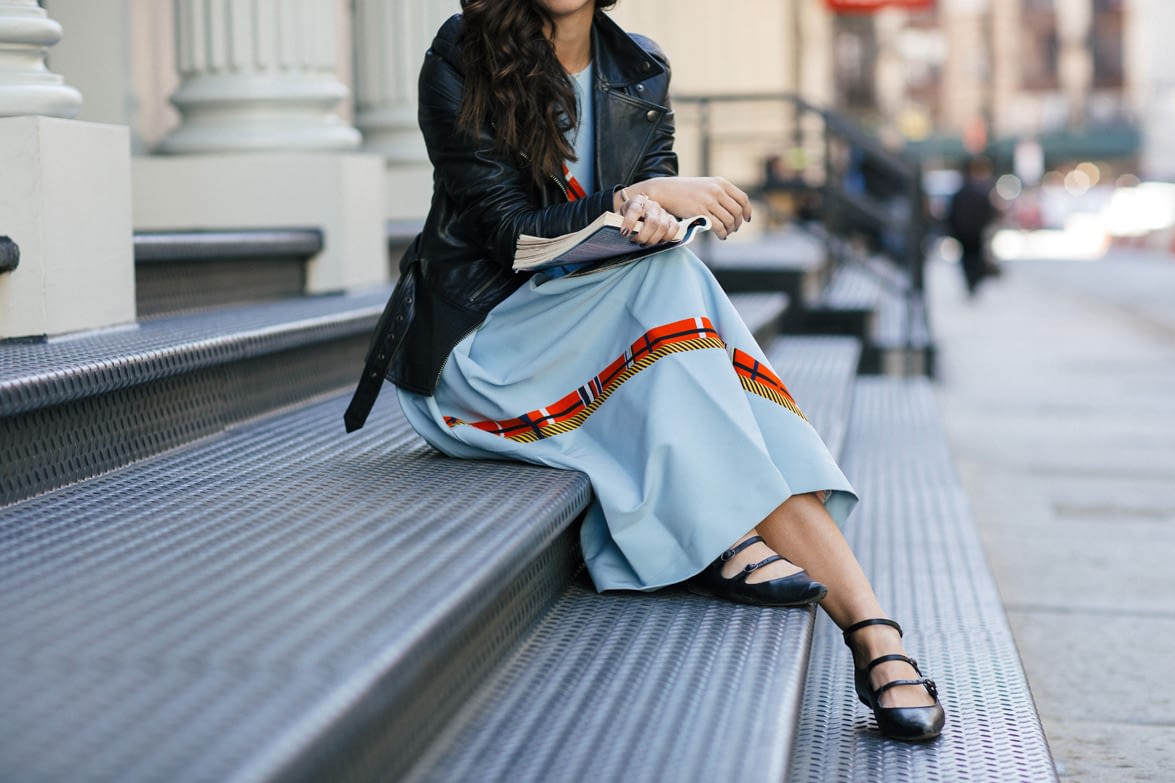 OUTFIT DETAILS: Preen dress (from a few seasons ago, but here's another Preen dress from the same collection) // Express flats (from last year, similar style here) // McQ leather jacket // Celine sunglasses // The Bell Jar by Sylvia Plath