8
minute read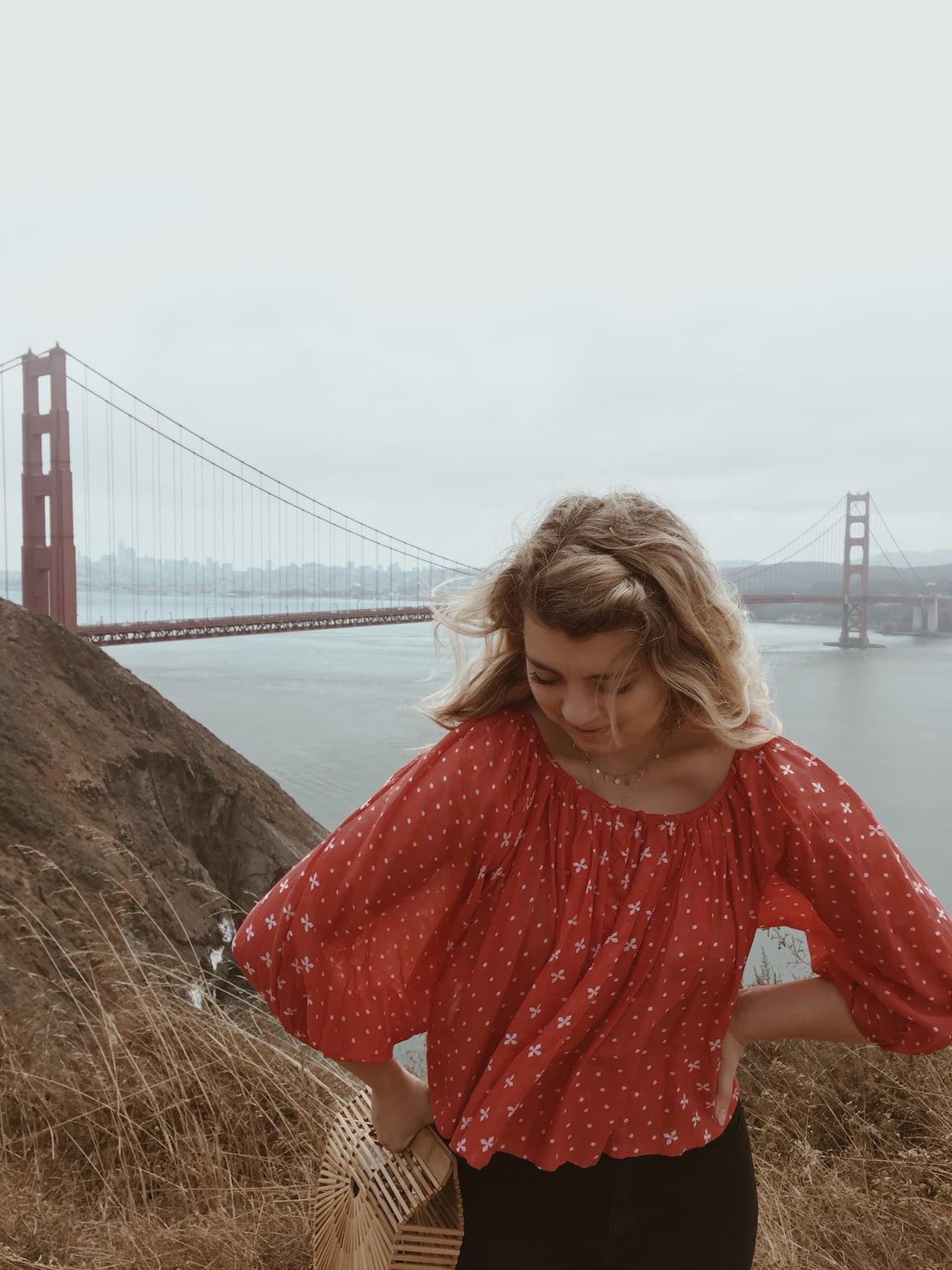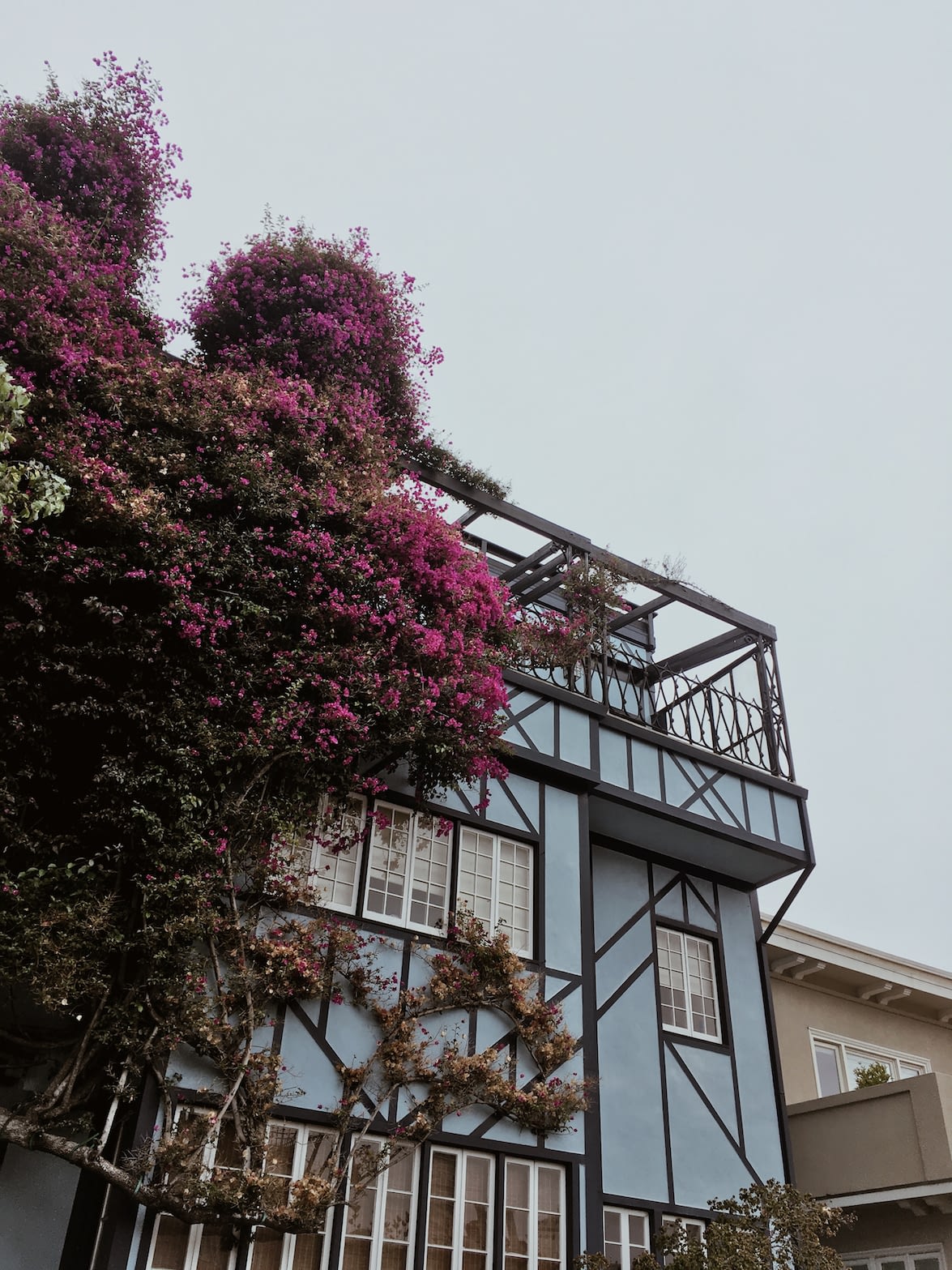 I like to think I'm a low maintenance girl. Sure, I have my occasional (ahem, often) bouts of neediness and demands, but overall, give me a couple basics and I'm good to go. On lazy weekend mornings, that means coffee, a savory pastry, and a good book to relax with in a cafe. Any time I fly, all I want from the drinks cart is a cup of tomato juice — yes, tomato juice — and I'm set. My maintenance levels go up due to a few common factors: stress, humidity (which directly correlates to the frizziness of my hair, which loops back to stress me out), the usual. But, overall, I like to believe that it doesn't take much to keep me content.
So, when I booked my tickets for my first-time trip to San Francisco, I decided there was only one thing I absolutely needed to do whilst there — nothing too touristy, nothing that would drag us across the city and back, nothing that would require us to spend way too much money. Nope, my only request? We drive somewhere while listening to Phantom Planet's "California."
Do I hear you laughing?!
Maybe it's my years and years of watching The O.C. (one of my all-time favorite shows), or maybe it's my past history with southern California (I used to travel to LA — and Disneyland — somewhat often as a kid), but I just needed that piano intro, those catchy lyrics, and the perfect chorus to belt out in your car with the windows down. Bonus points if you're driving down the 101.
So, before you read the rest of this guide, I implore you — nay, order you! — to play this song in the background while scrolling. I guess I am a little high maintenance, huh?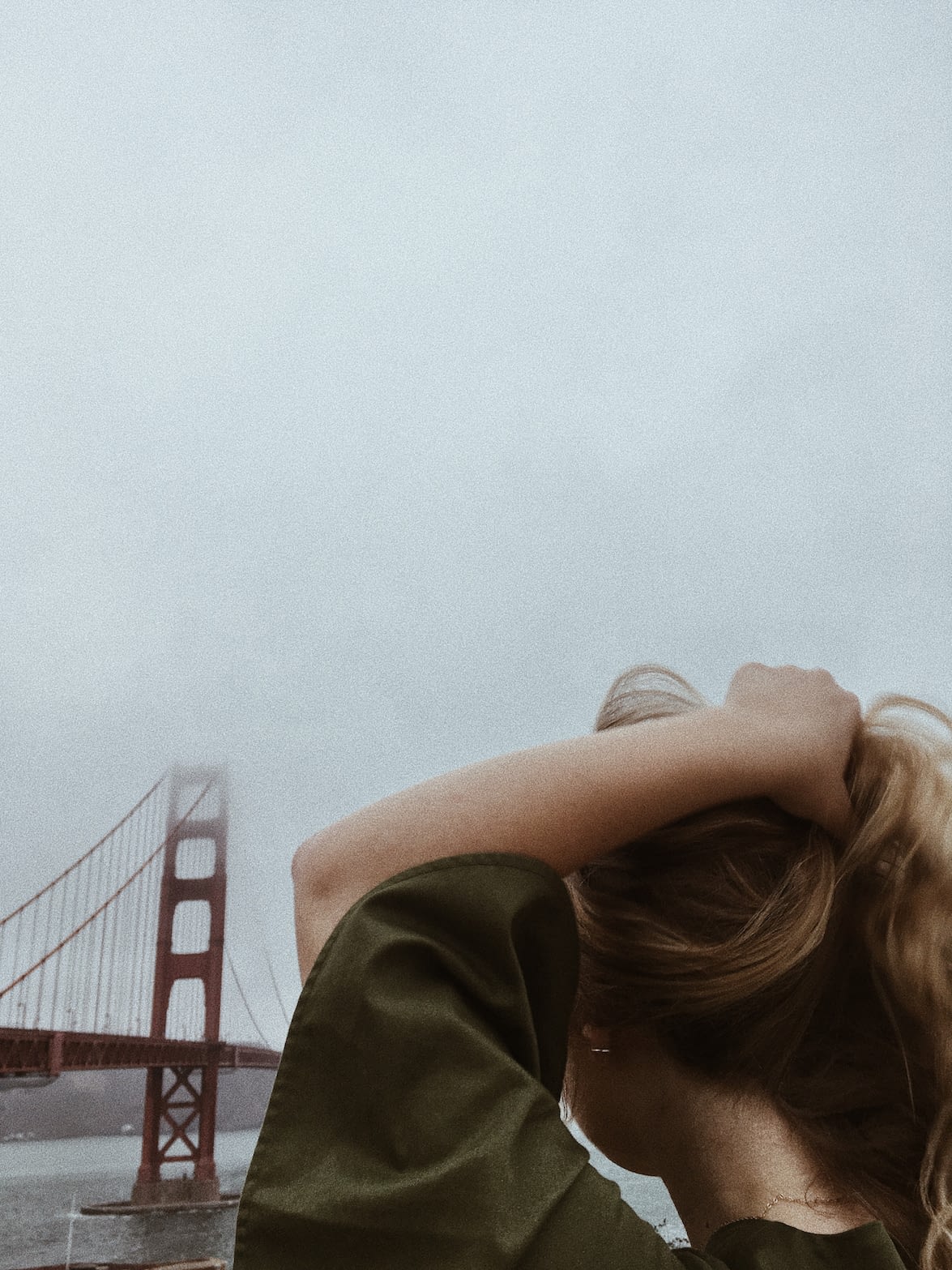 For anyone new to This Time Tomorrow, Krystal spent about 5 years in San Francisco prior to moving to New York. It was when she was living in SF that I found her blog — so even though I'd never been to the city, I felt, in a certain sort of way, like I actually had from reading her blog at each update. So it made sense that to find some of the spots I knew I needed to hit, I consulted the archives of TTT and Krystal's well-curated guides to San Francisco. Most of her favorites are still amazing and super hip, but I figured I'd create a rambling, somewhat updated guide to The Golden City.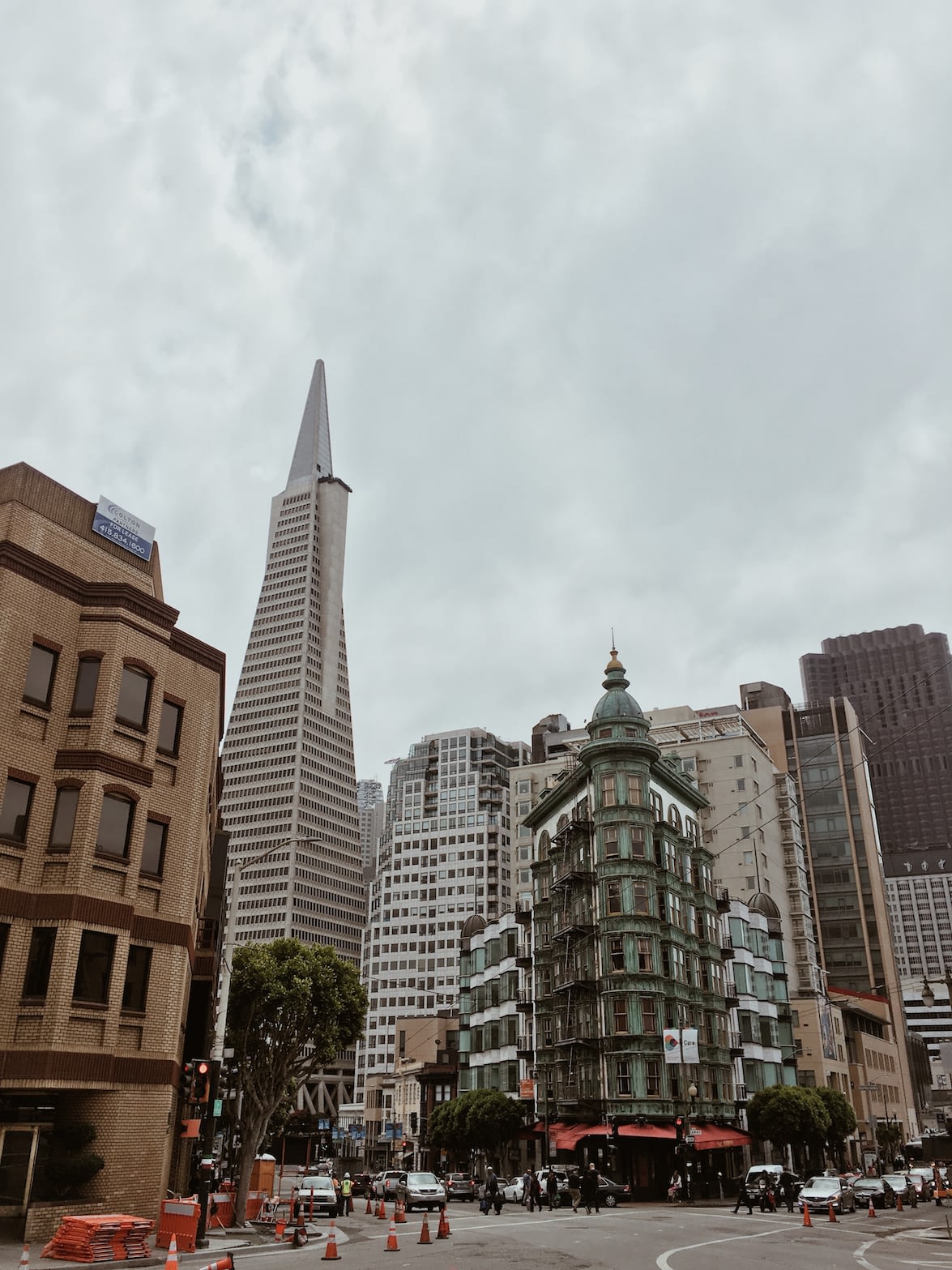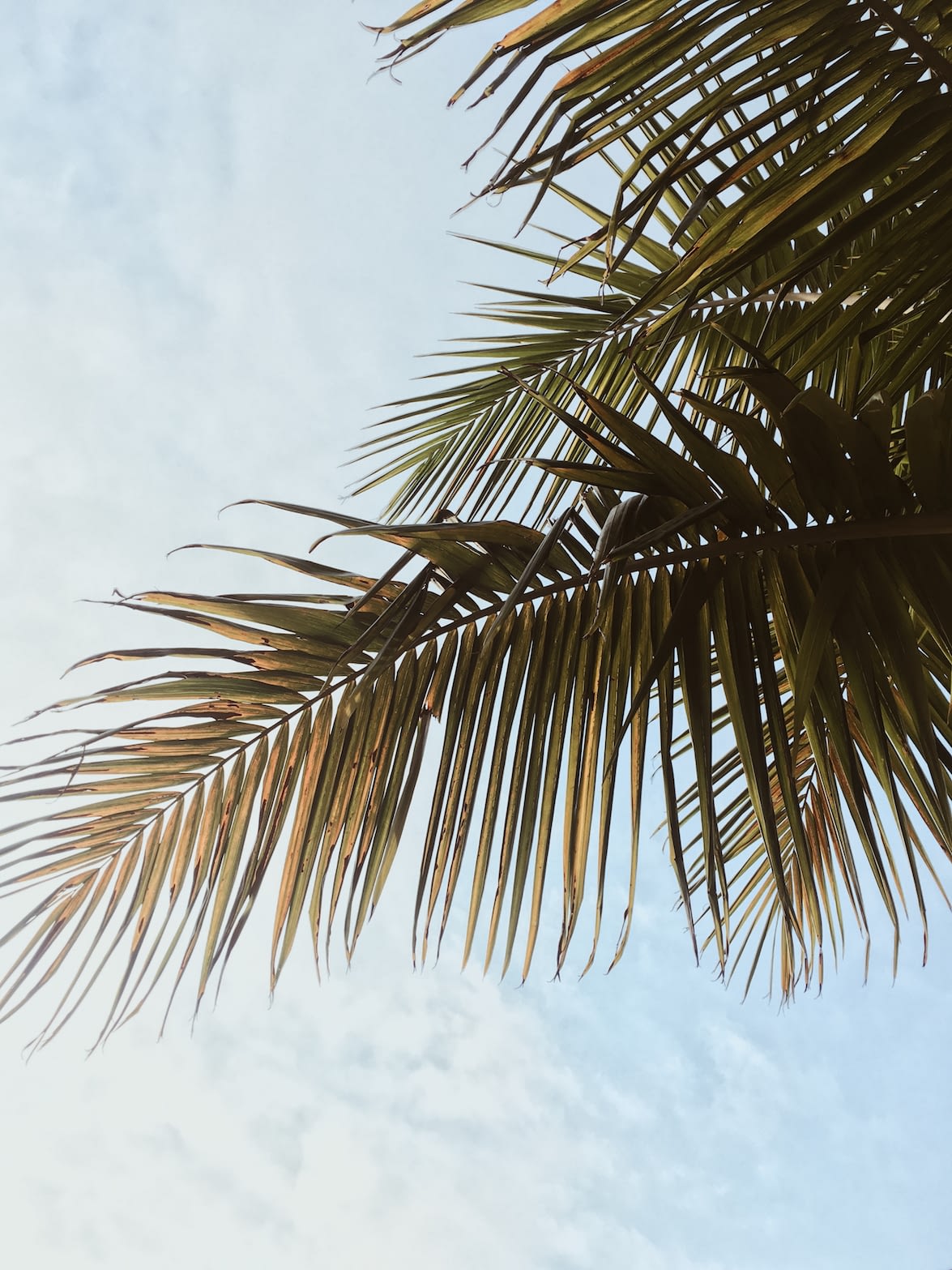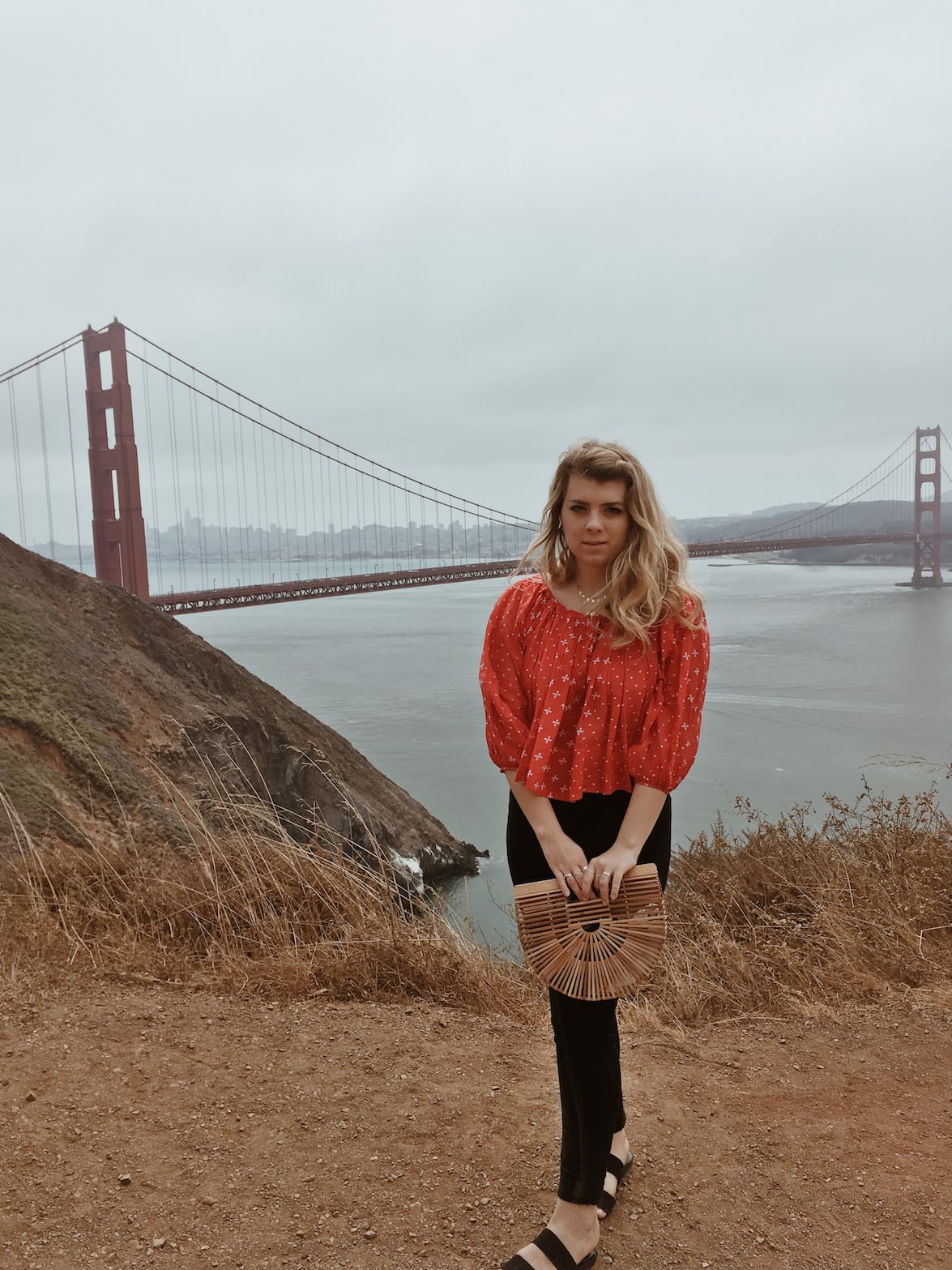 Top: Anthropologie / Shoes: Sam Edelman
When we flew into the city, I had almost no idea what to expect. I knew there were hills and fog, I knew I'd be searching for bougainvillea, I knew Mia had a really cool spiral staircase in an apartment somewhere in Princess Diaries…that's about it. Again, I got to know southern California somewhat well as a 6-13 year old and absolutely adored it, but never made the trek to Northern California. People kept telling me, "You'd love San Francisco." As a city girl, I knew they were going to be right.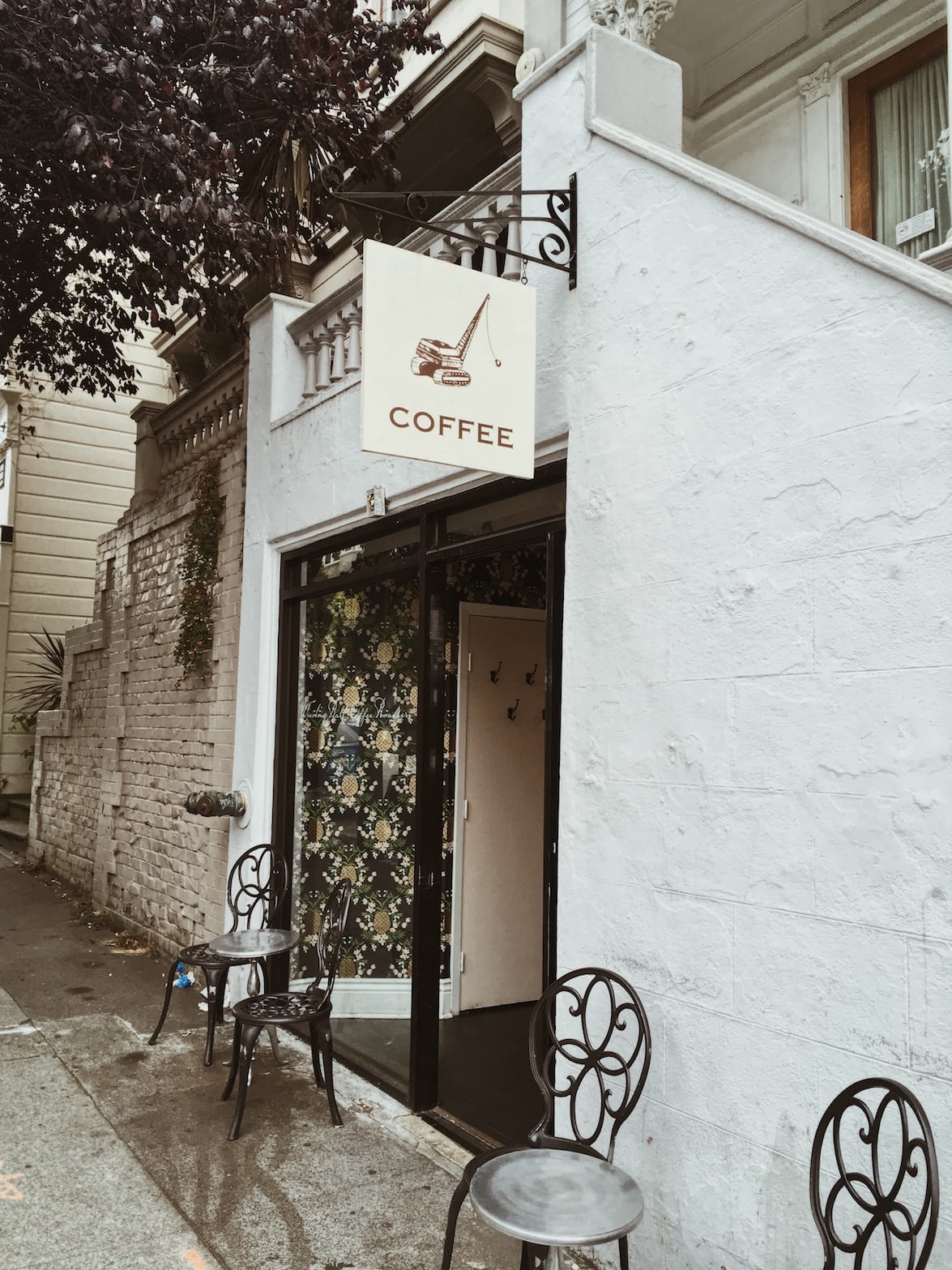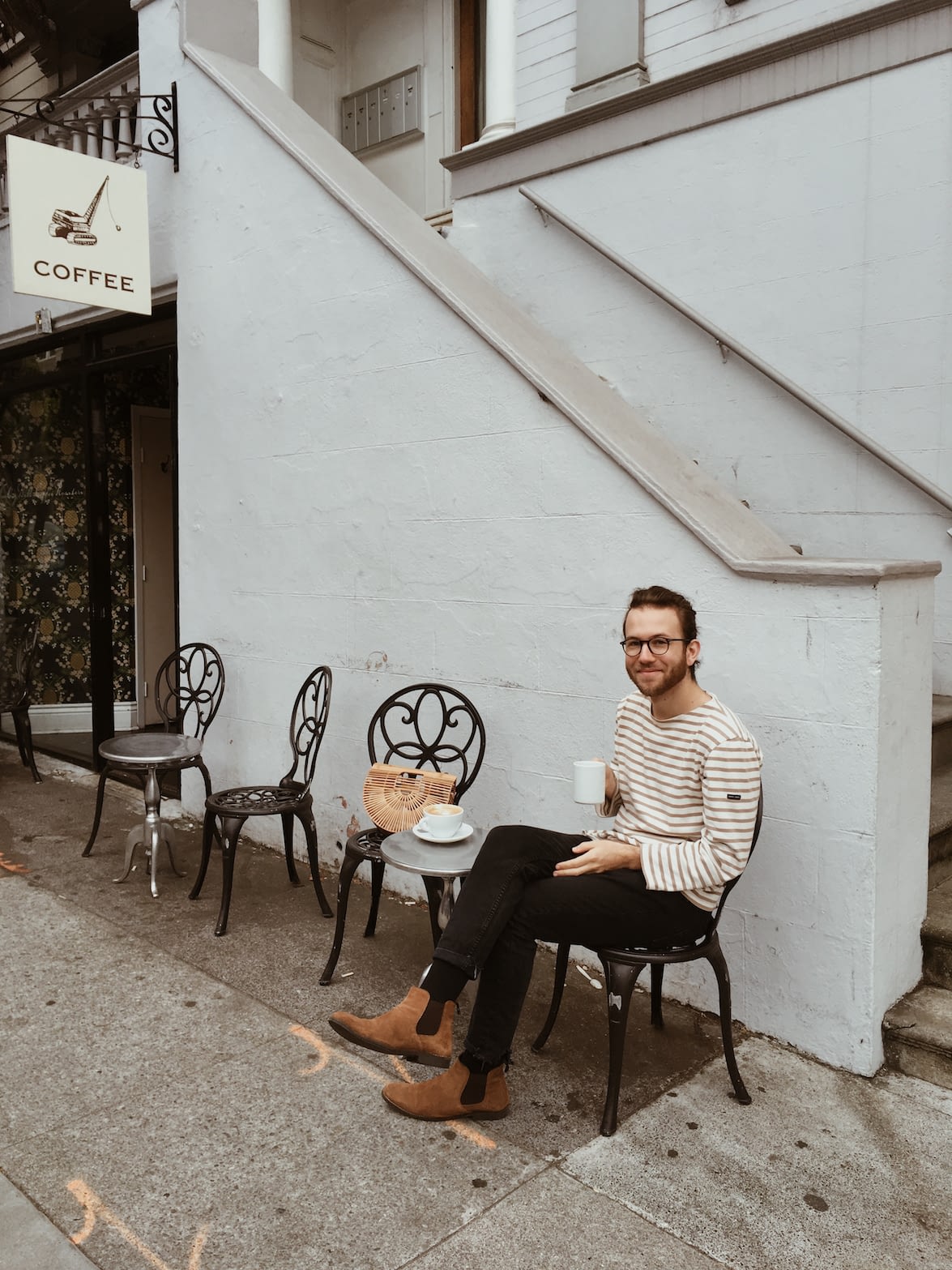 The first thing we did the morning after we arrived was search for coffee. My boyfriend, Max, is a barista in New York, so Starbucks will not do it for him (his favorite thing to do is educate people on the difference between a Starbucks "macchiato" and a real one), and my palette has refined thanks to his guidance, too. Coffee shops are also always one of the best ways to get to know a city, in my opinion. We stayed at his cousin's apartment in the Marina district, so we were walking distance from some of the best restaurants along Chestnut Street, and just a few blocks up is Wrecking Ball Coffee Roasters, on Union Street. We went around 8am and there was already a line — typically a good sign. The spot was adorable, and Max gave a big thumbs up to the pour over he ordered, while I happily sipped my latte.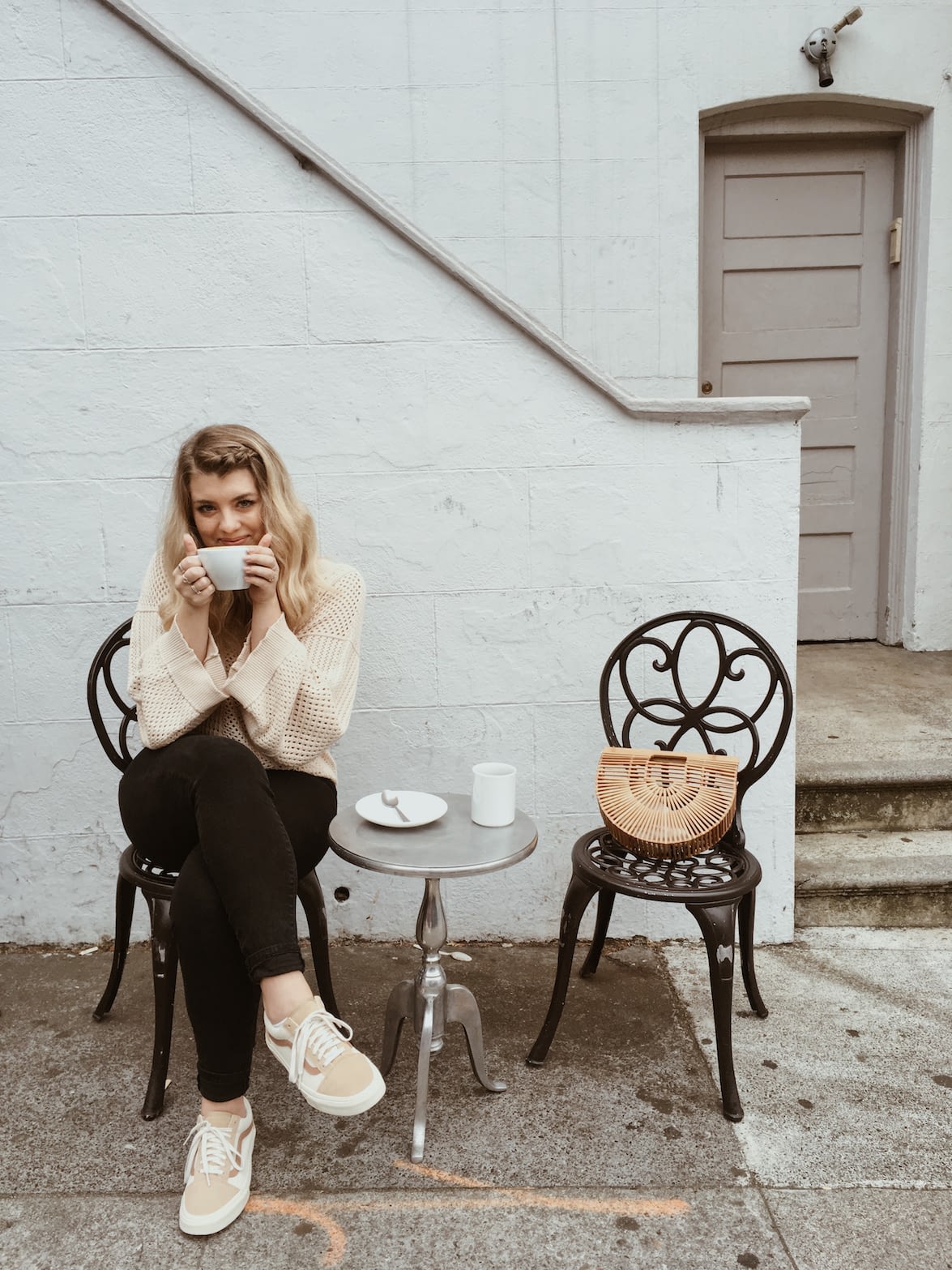 Sweater: Anthropologie / Jeans: Urban Outfitters / Shoes: Madewell x Vans / Bag: Cult Gaia (similar)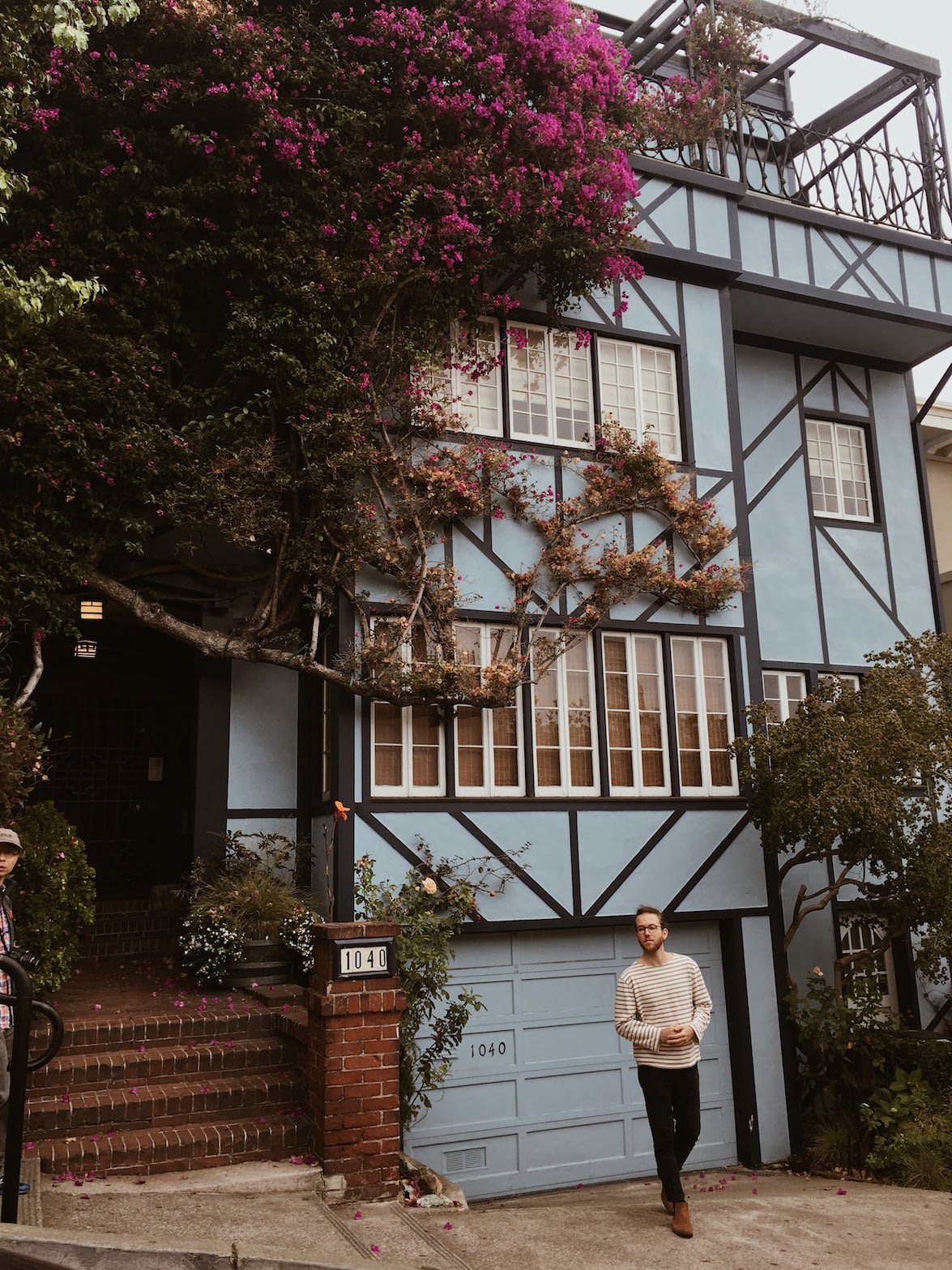 Lombard Street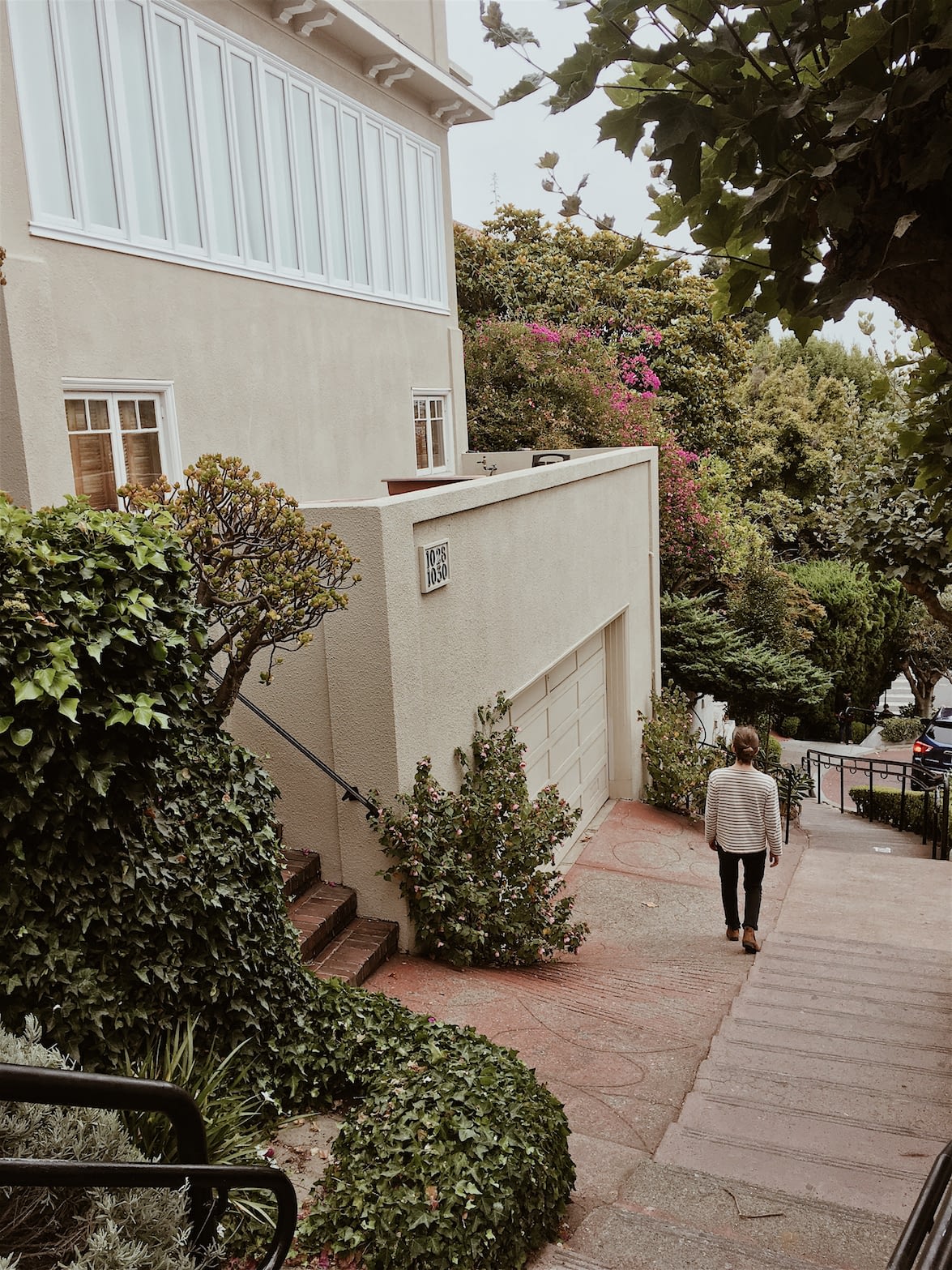 Max's shirt: Saint James (similar)
We did lots of eating and wandering around on the first day — hopping across the street to Rose's Cafe, walking all the way down (and up! Those hills!) Union and over to the twisty section of Lombard Street (tip: don't stand at the top or bottom of the block to try to get photos! While the tourists cram to get a shot, just beeline straight for the steps and take those down. The sidewalk is relatively uncrowded compared to those bookends and just as gorgeous; also, for the full effect of the winding street, it's better to go a couple blocks down and look up at it!), and then making our way to Fisherman's Warf. As New Yorkers, I think we're both tourist-averse, so before we even made it into the Warf, we both decided to immediately turn around and find a less hectic spot. We ended up getting an afternoon coffee at Saint Frank, which was beautiful inside but not as good as Wrecking Ball, in our opinion.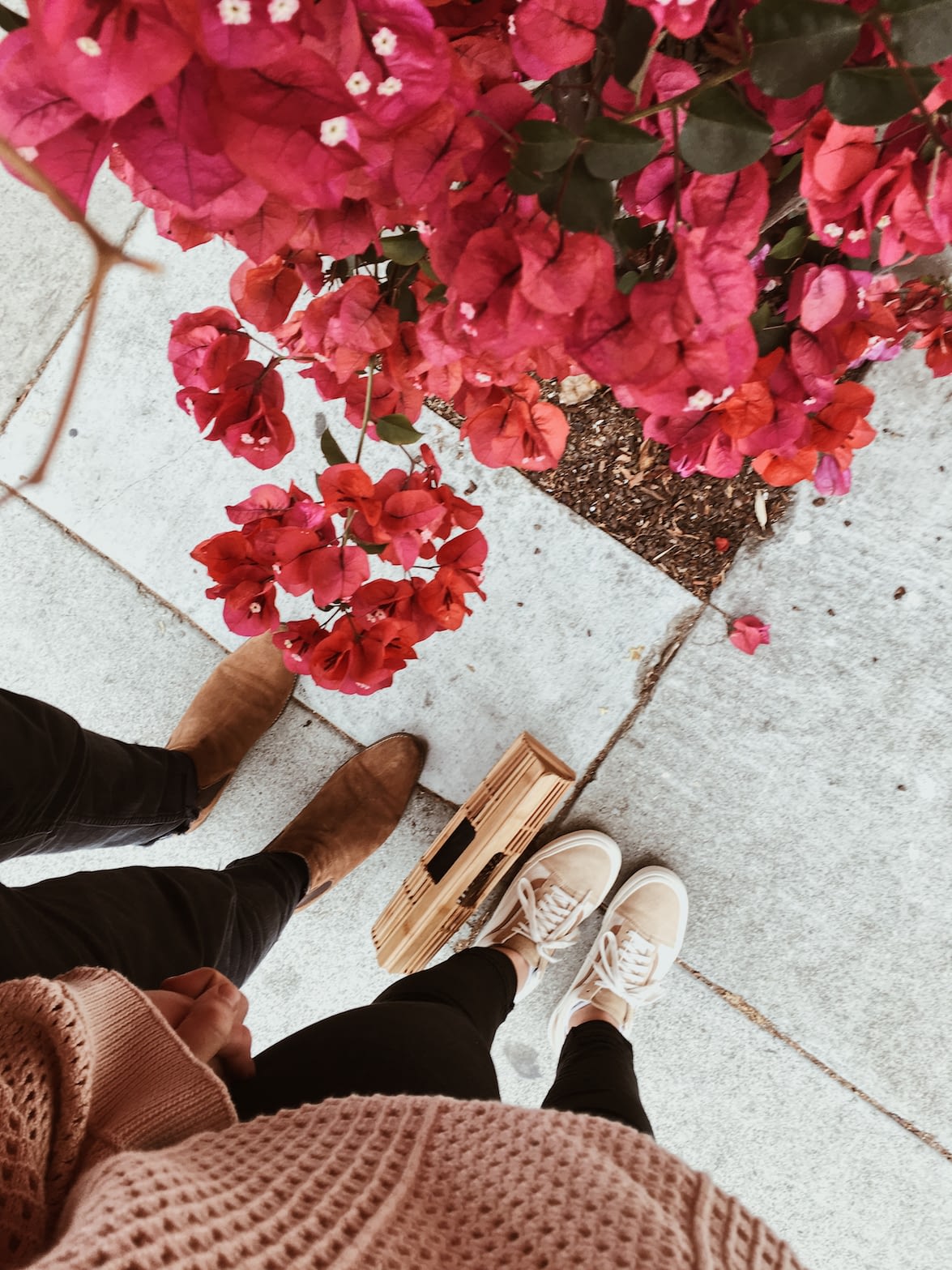 Inspired by this song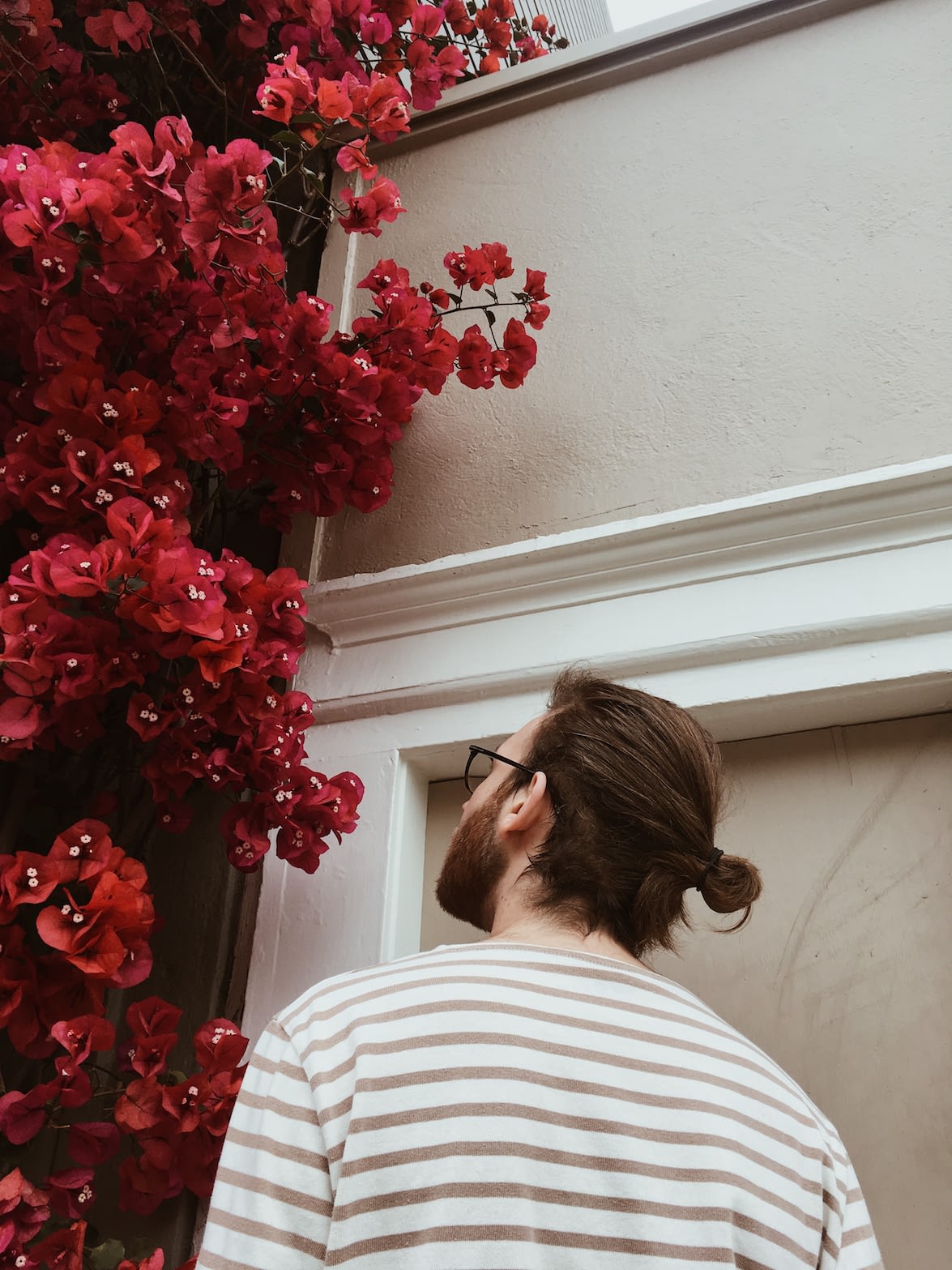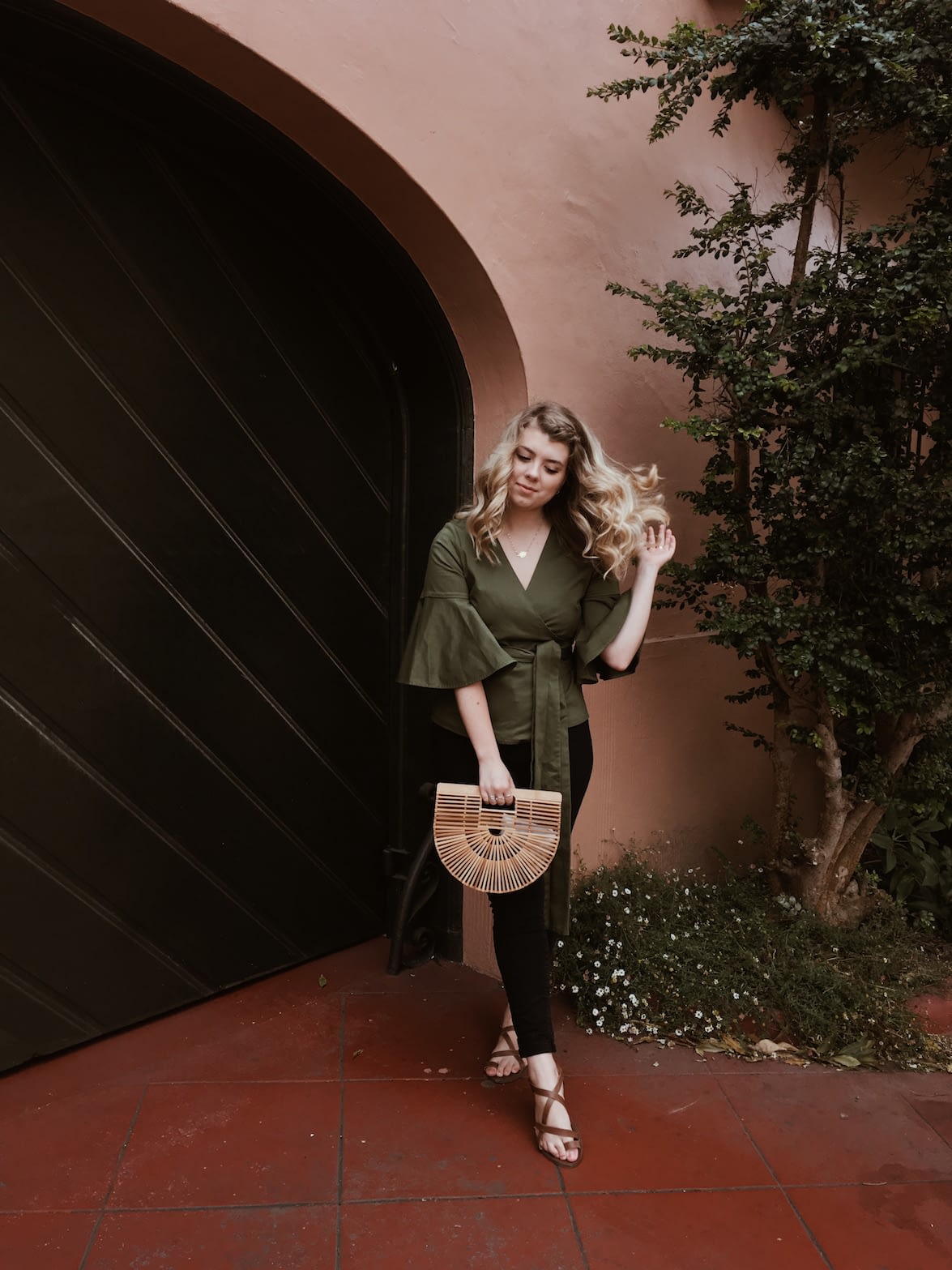 Top: Alexis c/o Rent The Runway / Necklace: Rebekah Gough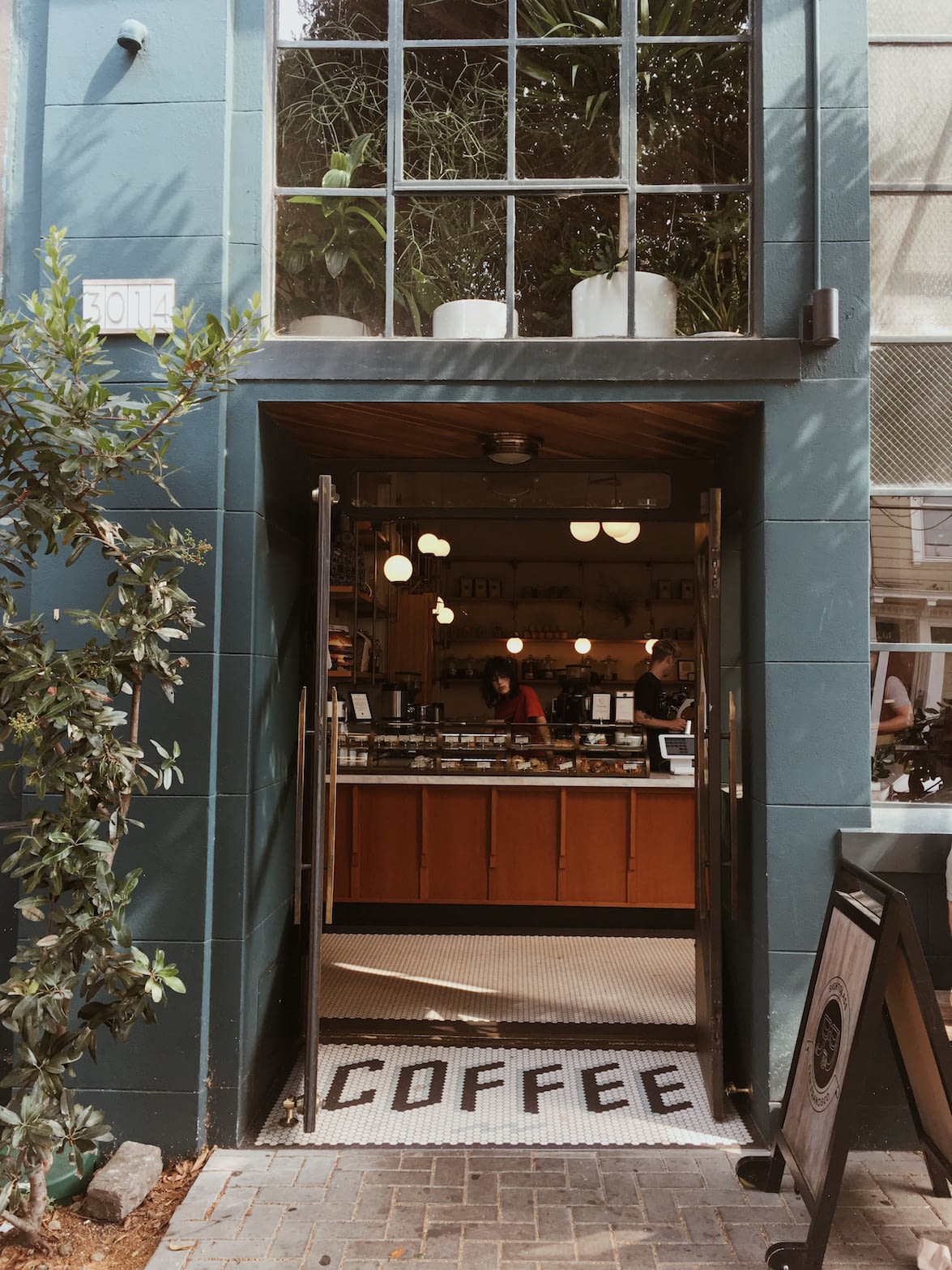 Sightglass Coffee Roasters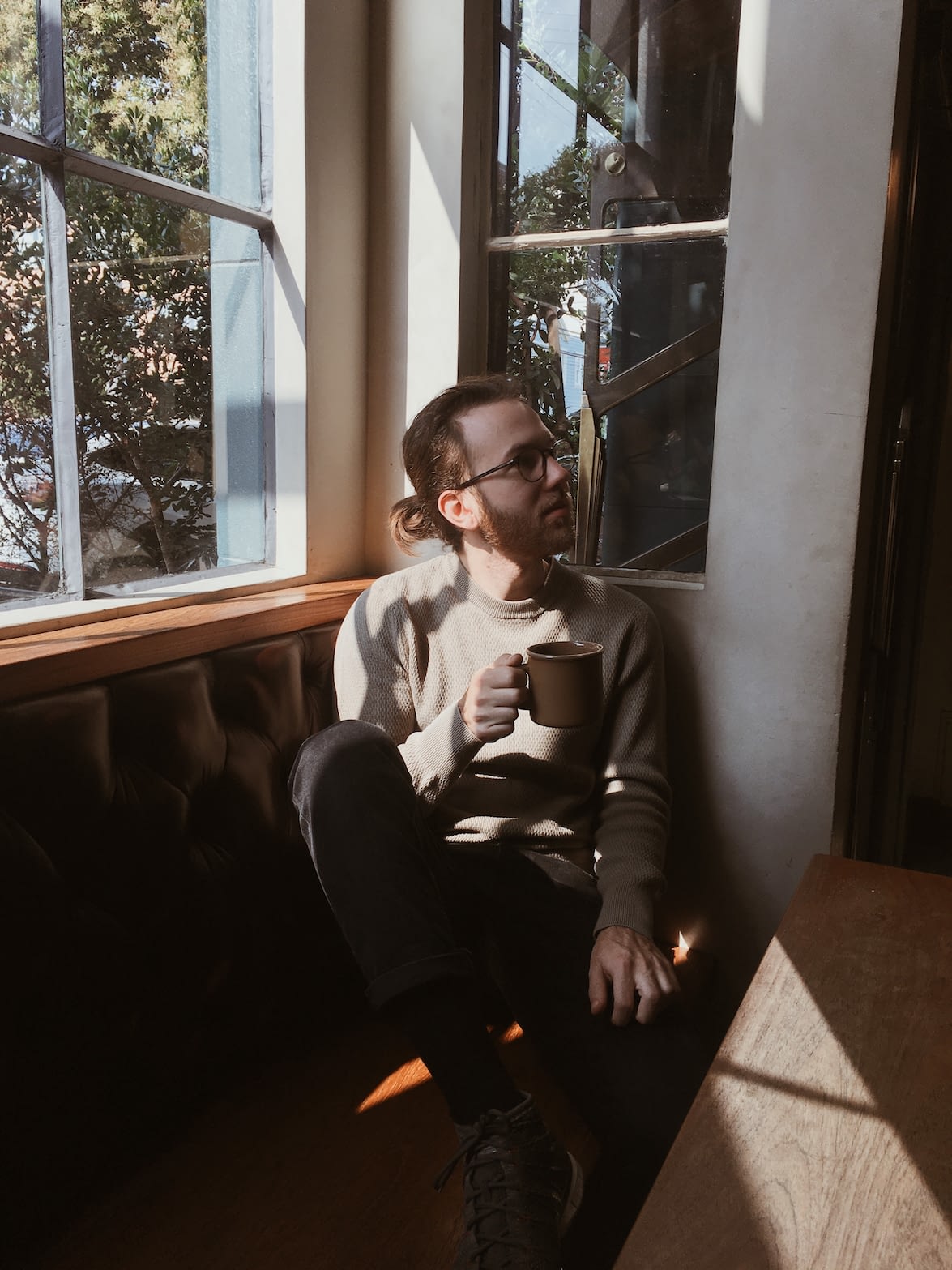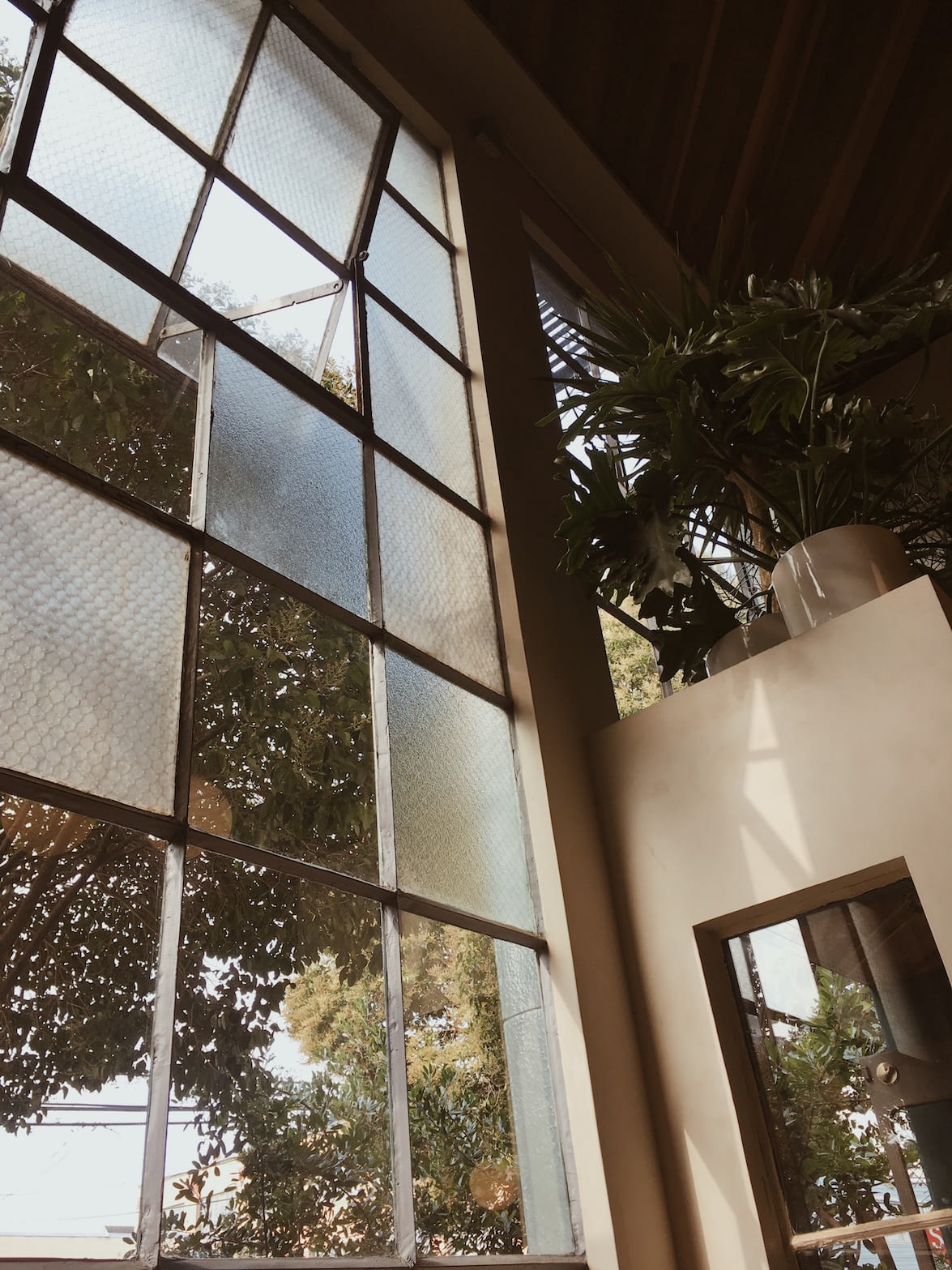 Over the next couple of days, we ate and drank our way across the city — the Sightglass Coffee on 20th Street in the Mission District was one of our absolute favorites (Max asked if he could get a refill just so we could hang out in the space a bit longer), and Tartine Manufactory just up the street is fantastic — just don't try to go on a Sunday morning like we did, as the line was out the door.
We charted a route from Tartine Manufactory to Alamo Square, and walking the 2-ish miles was definitely one of the best things we did. It was amazing to walk through so many different neighborhoods in such a short distance. The houses changed, the vibes changed, the people changed, block to block. It was stunning and I loved every part of it. We stopped along the way at Stable Cafe (since we couldn't get into Tartine Manufactory!), which was so delicious. I'm a big salami lover, haha, so when one of their breakfast plates included salami, I knew I'd like the place. It also had a huge, beautiful outdoor space for eating and relaxing.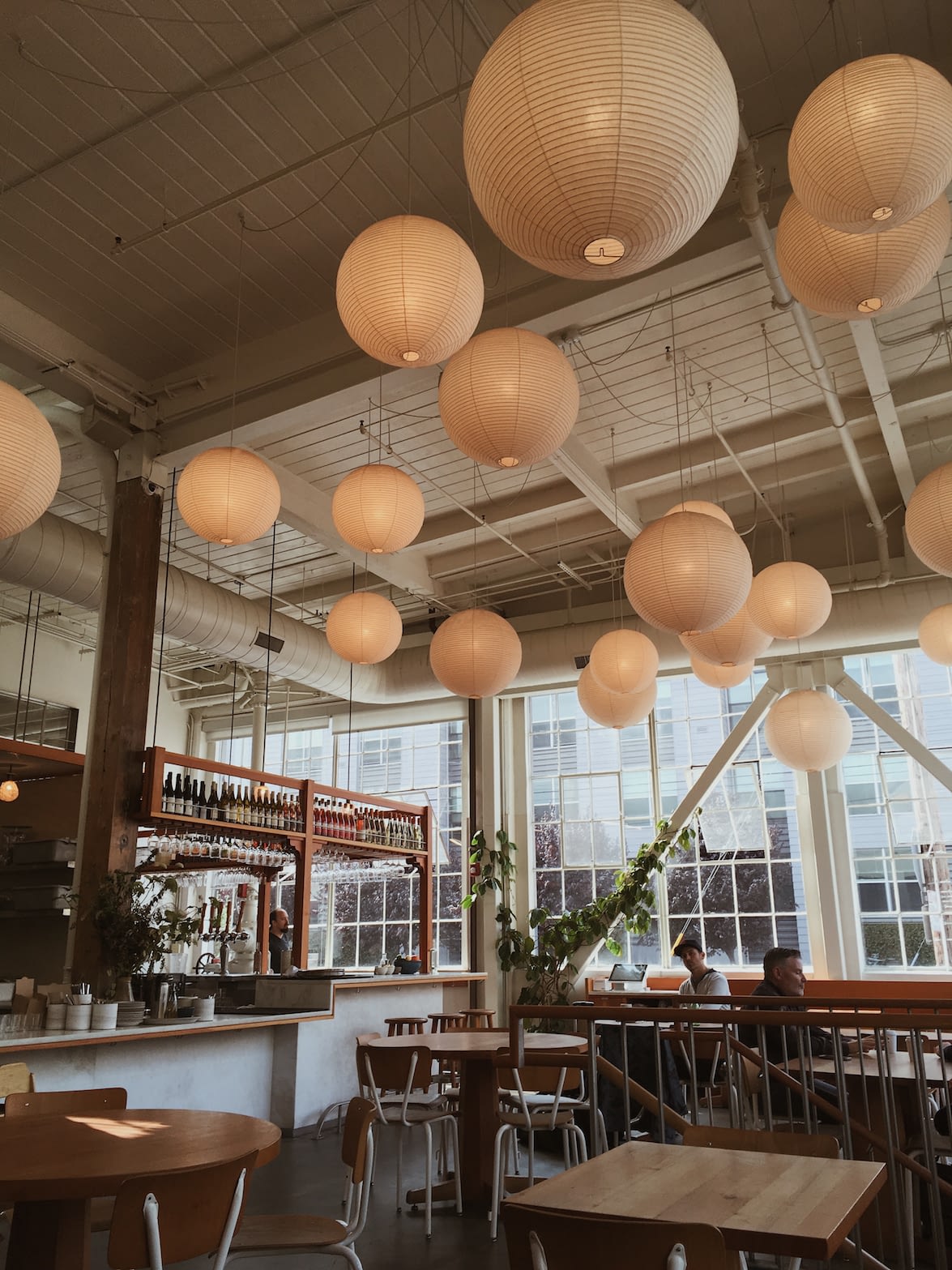 Tartine Manufactory (the eclipse happened when we were here — everyone ran outside to watch, including us with our eclipse glasses!)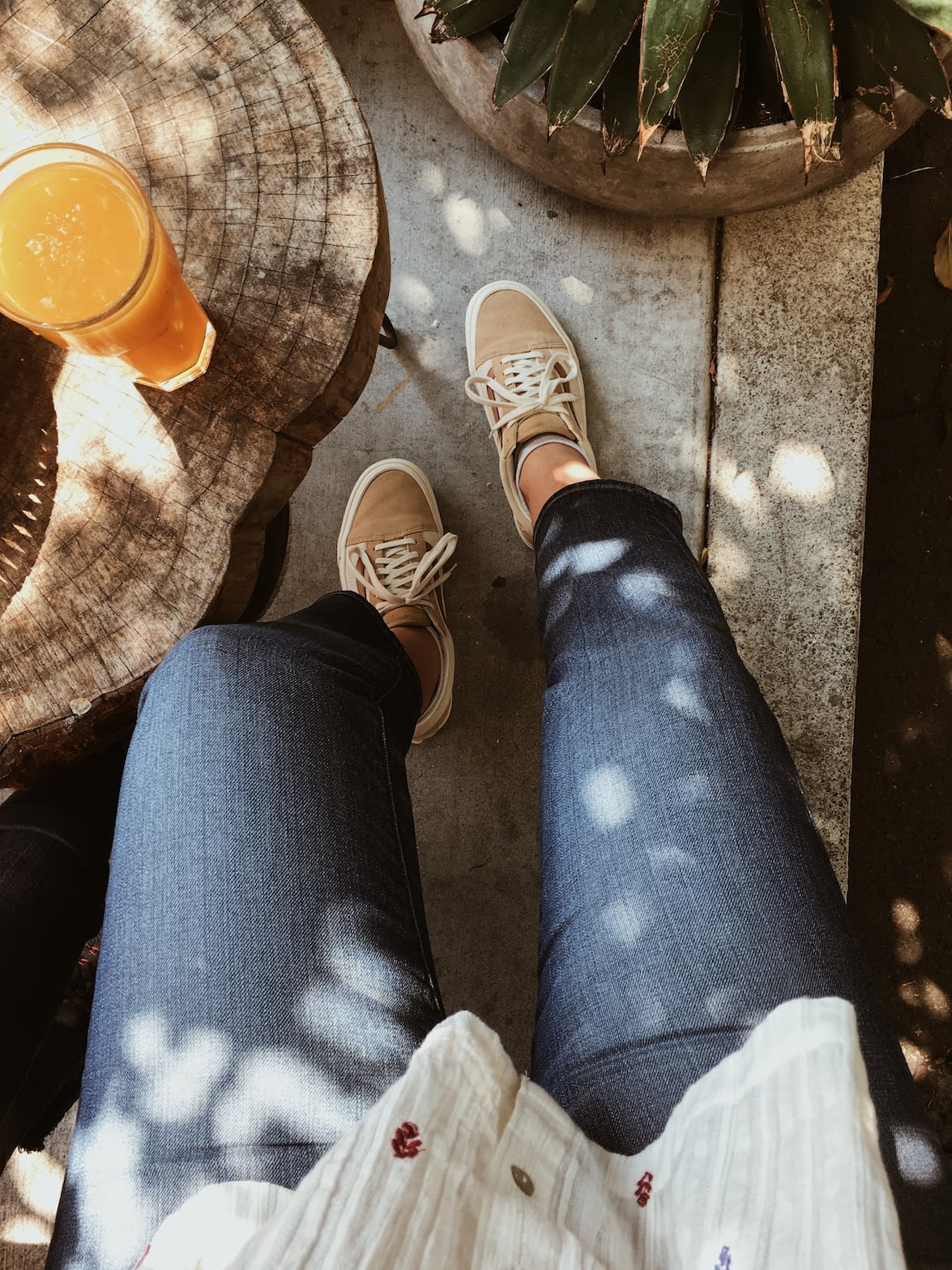 Jeans: J. Crew / Shirt: Anthropologie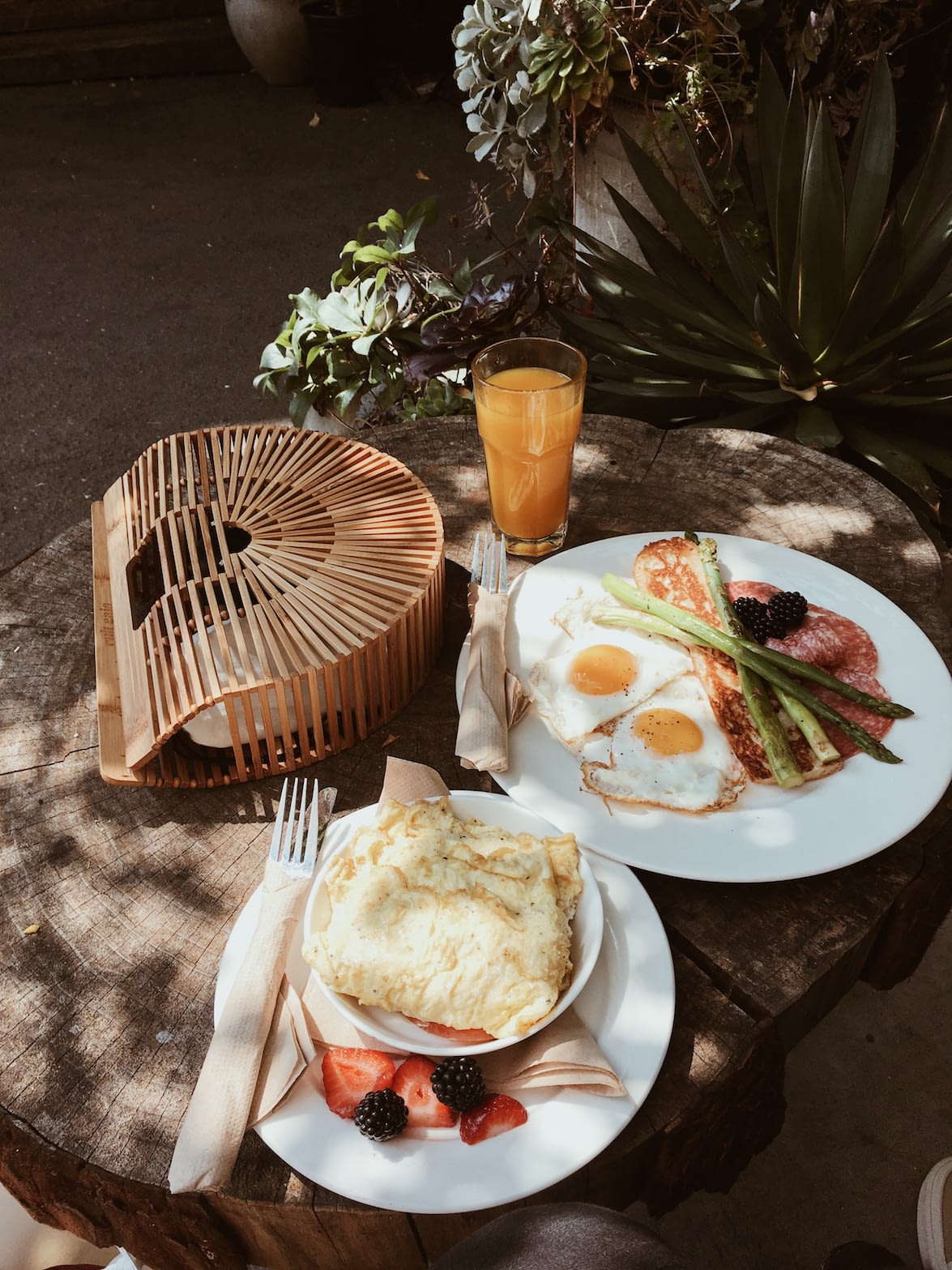 Breakfast at Stable Cafe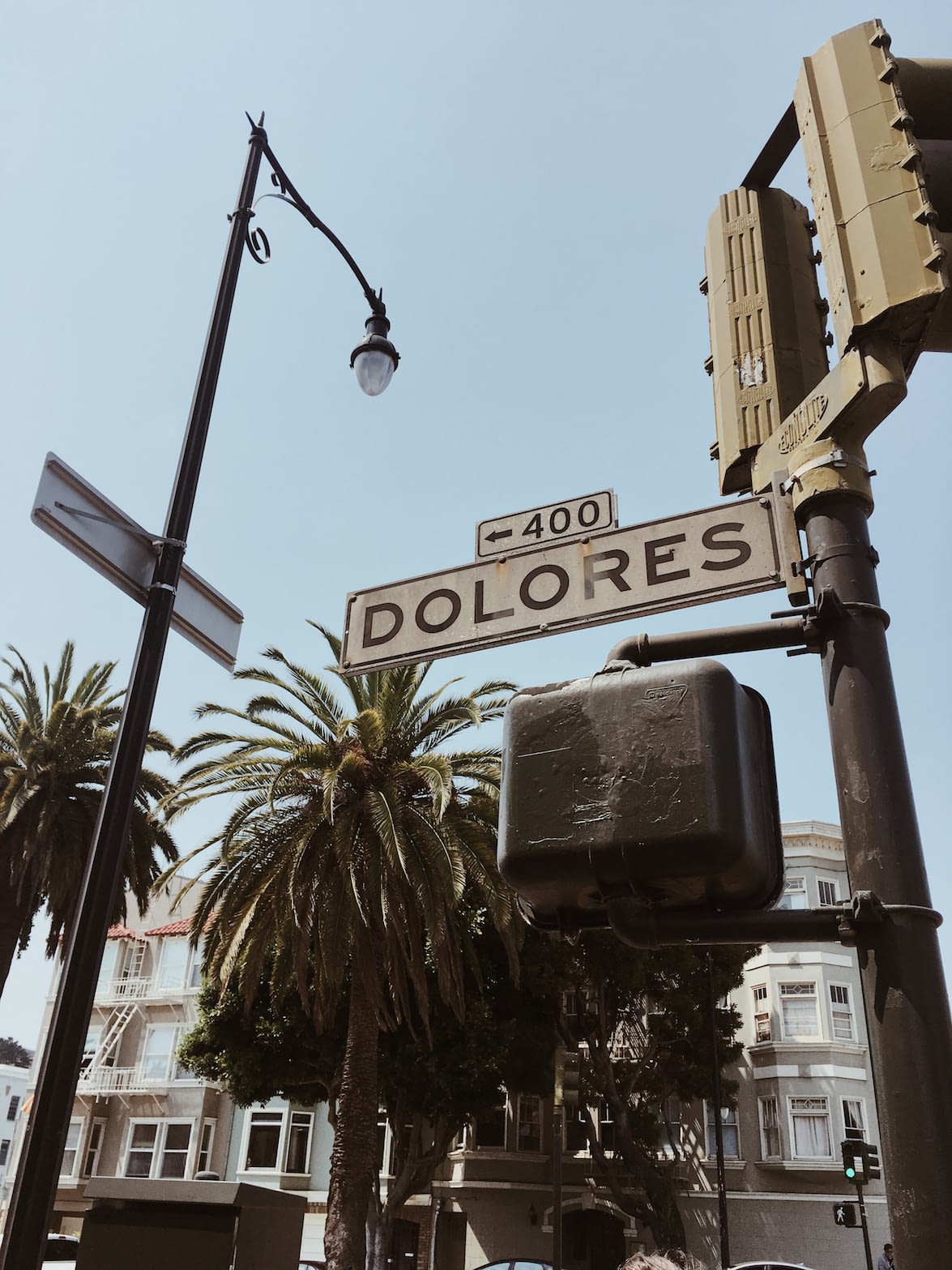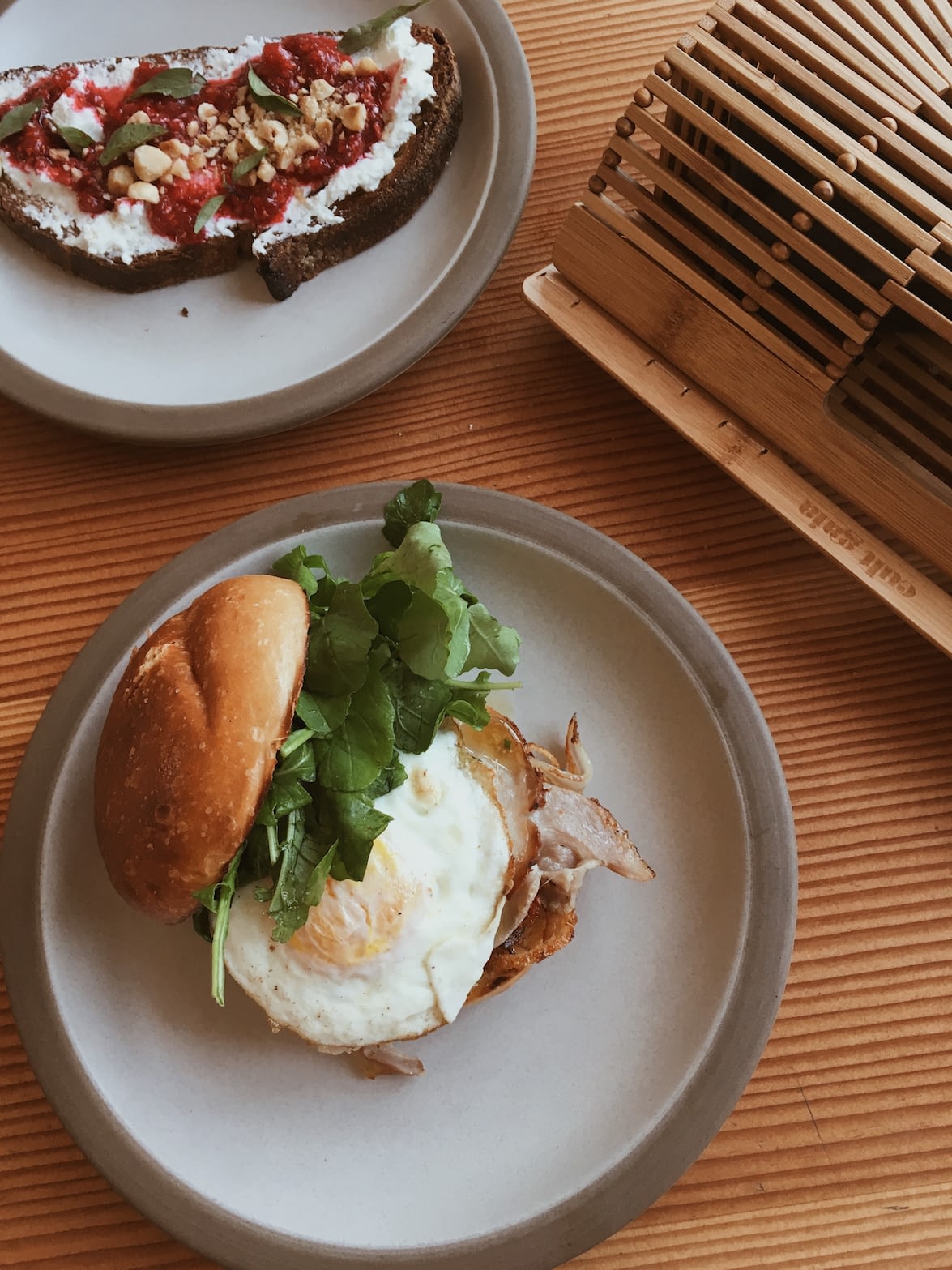 Porchetta & egg sandwich at Tartine Manufactory
On Alamo Square: walk the park! Snap a pic of the Painted Ladies, of course, but the park is the main attraction here and, tip, the houses on the other sides surrounding the park are just as fun and pretty as the famous ones.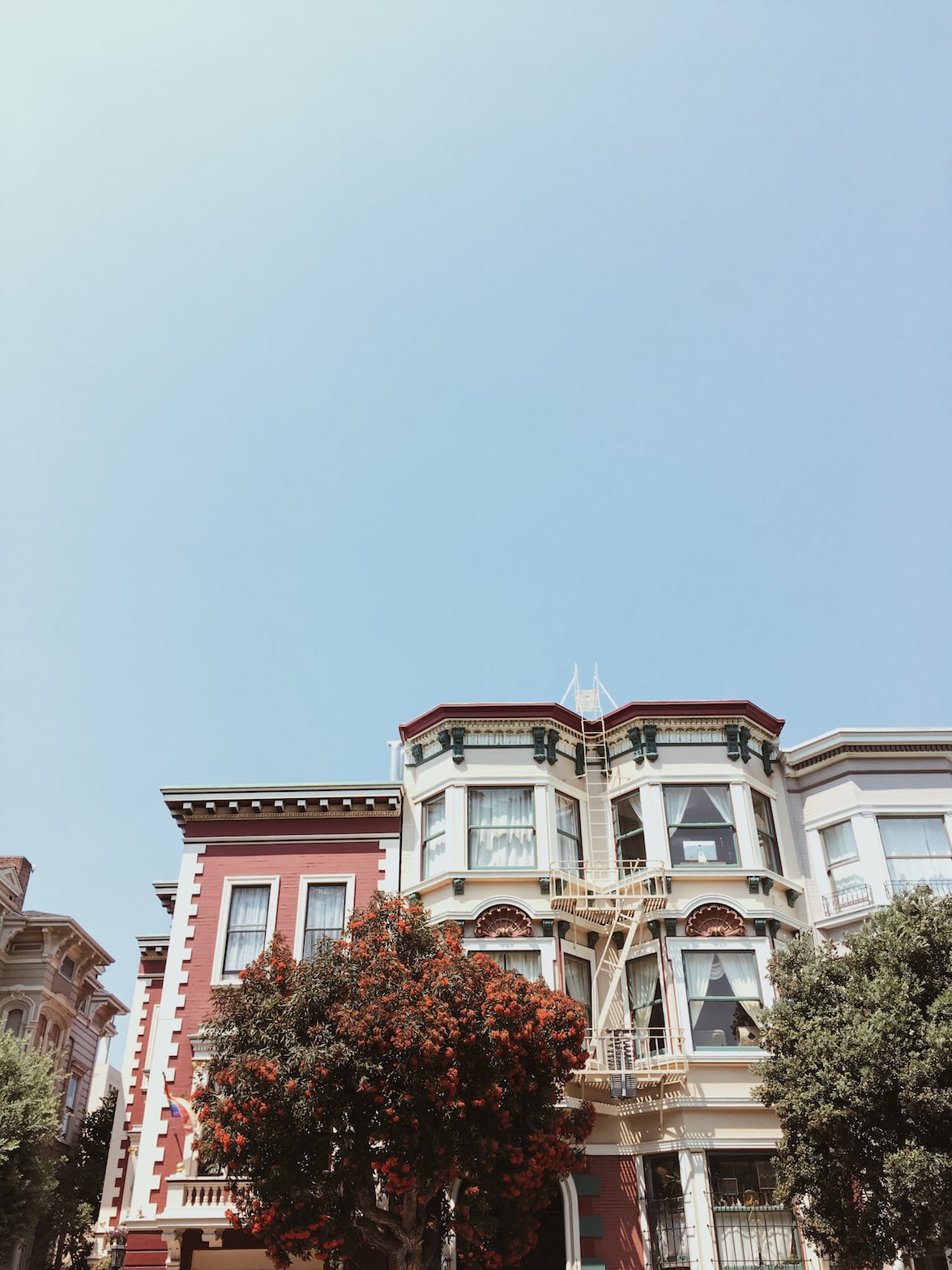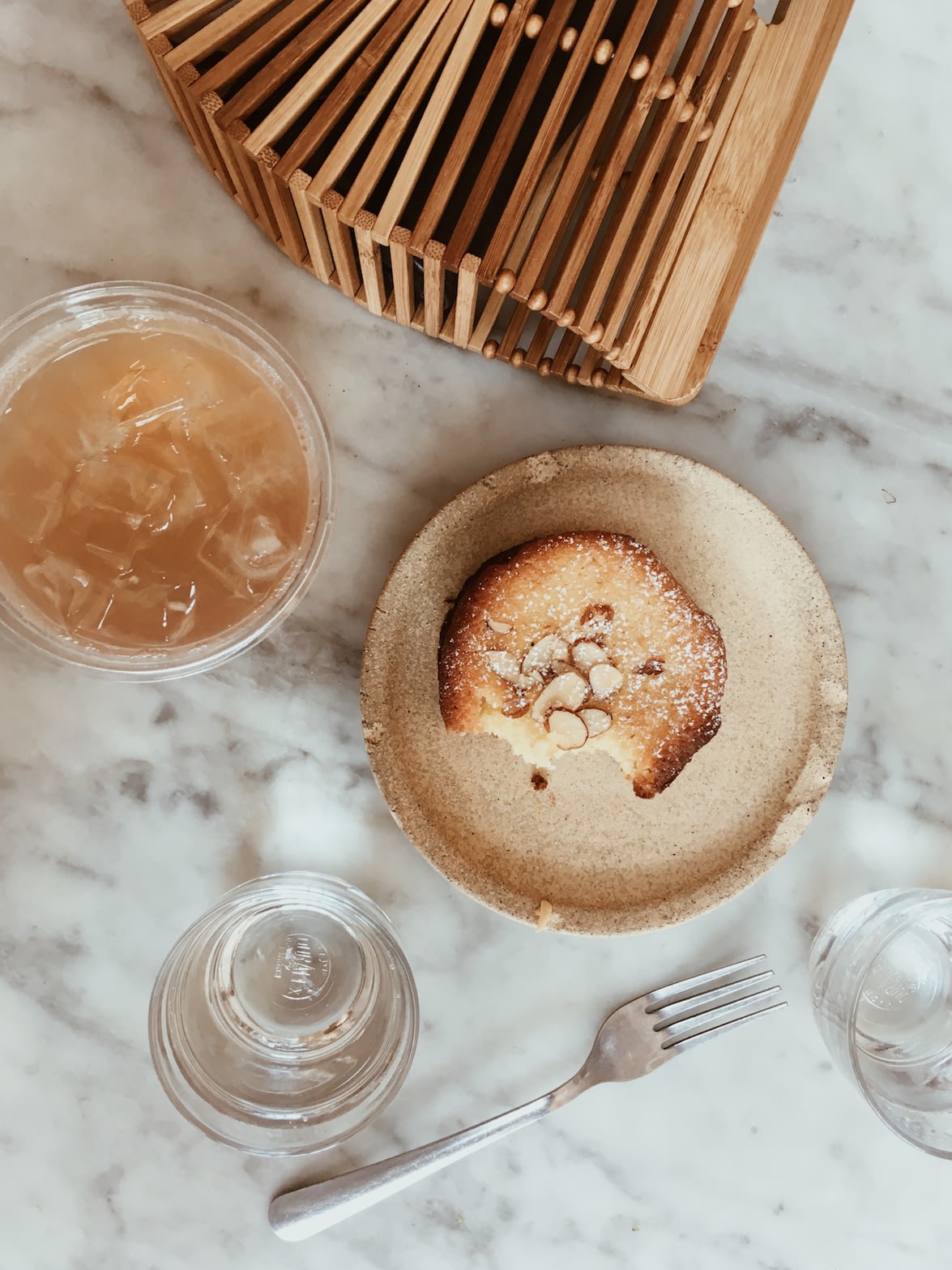 The Mill SF, a gorgeous, light-filled coffee shops steps away from Alamo Square
Okay, so by this point, you're probably thinking, "Yeah, yeah, coffee, food, whatever. What about your 'California' moment?!"
Spoiler: It was better than I could've imagined.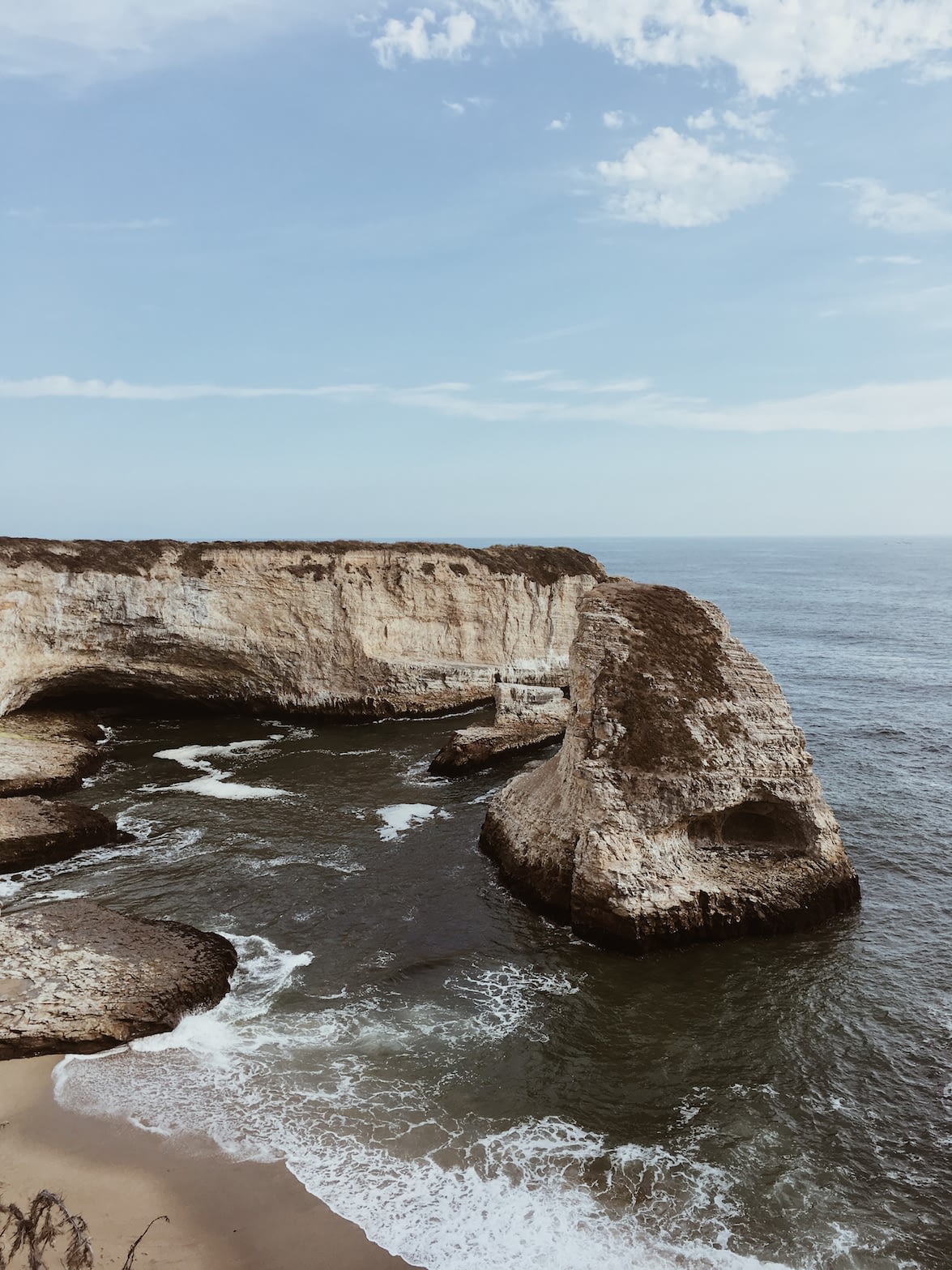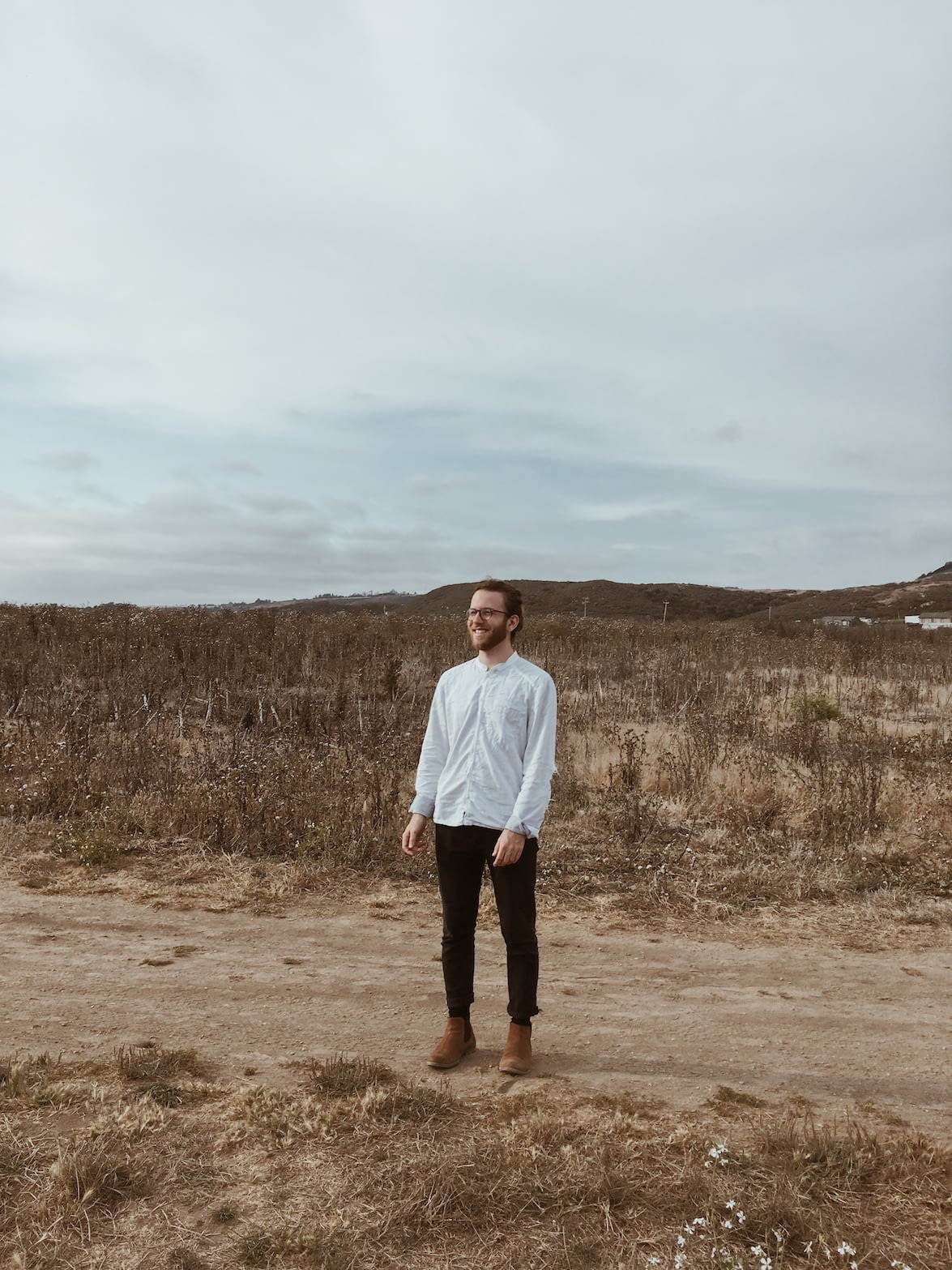 Katie kept asking me if I wanted to stop for photos, but I let us drive, knowing when we hit the right spot, we'd make a pit stop. And then, as the penultimate track on the album faded, we rounded a big cliffside curve and came out on the other side to a magnificent vista — sheer drop to beach, huge shore, mini ponds reflecting the blue sky above. And at that very moment, I am not kidding you, those five piano notes of California came on. I almost started crying. It was perfect. We pulled over and I threw off my shoes and ran down to the beach, feeling the sand under my feet and the saltiness seeping into my hair.
If I have one recommendation after leaving San Francisco, it's this: don't forget to breathe. Breathe in that insanely good floral scent that floats around the city, inhale so deeply when you're by the bay and the fog taunts you with its briny mist. When you're along the coast, take as deep a breath as you can, and remember that feeling. I love New York, I love it to death, but nowhere can you breathe like California.
So, there you have it! This was a pretty ramshackle "guide," but I hope you enjoyed seeing San Francisco through my eyes. If you want details on anything else (more restaurants, coffee shops, vistas, etc) let me know in the comments. I left my heart in San Francisco…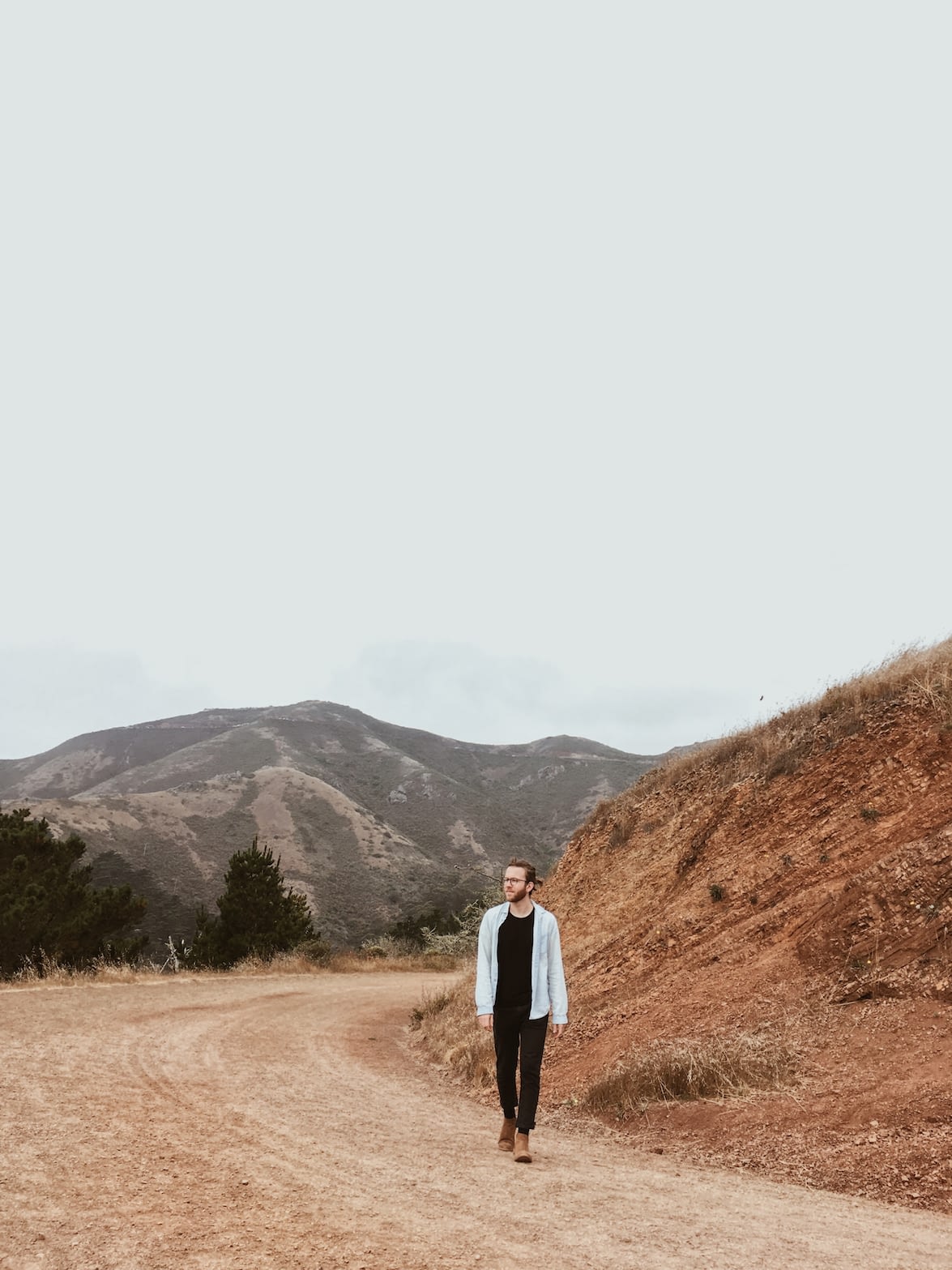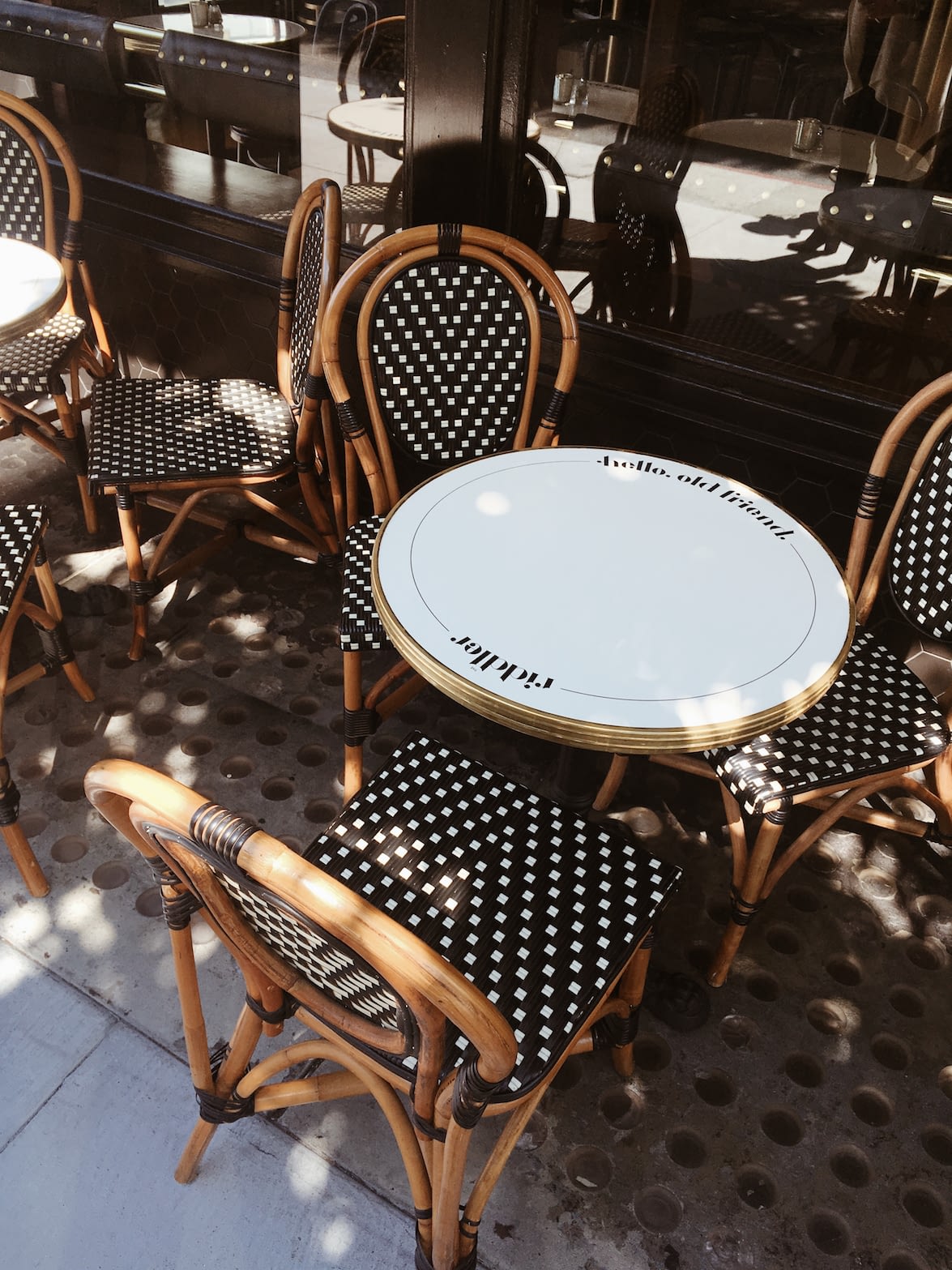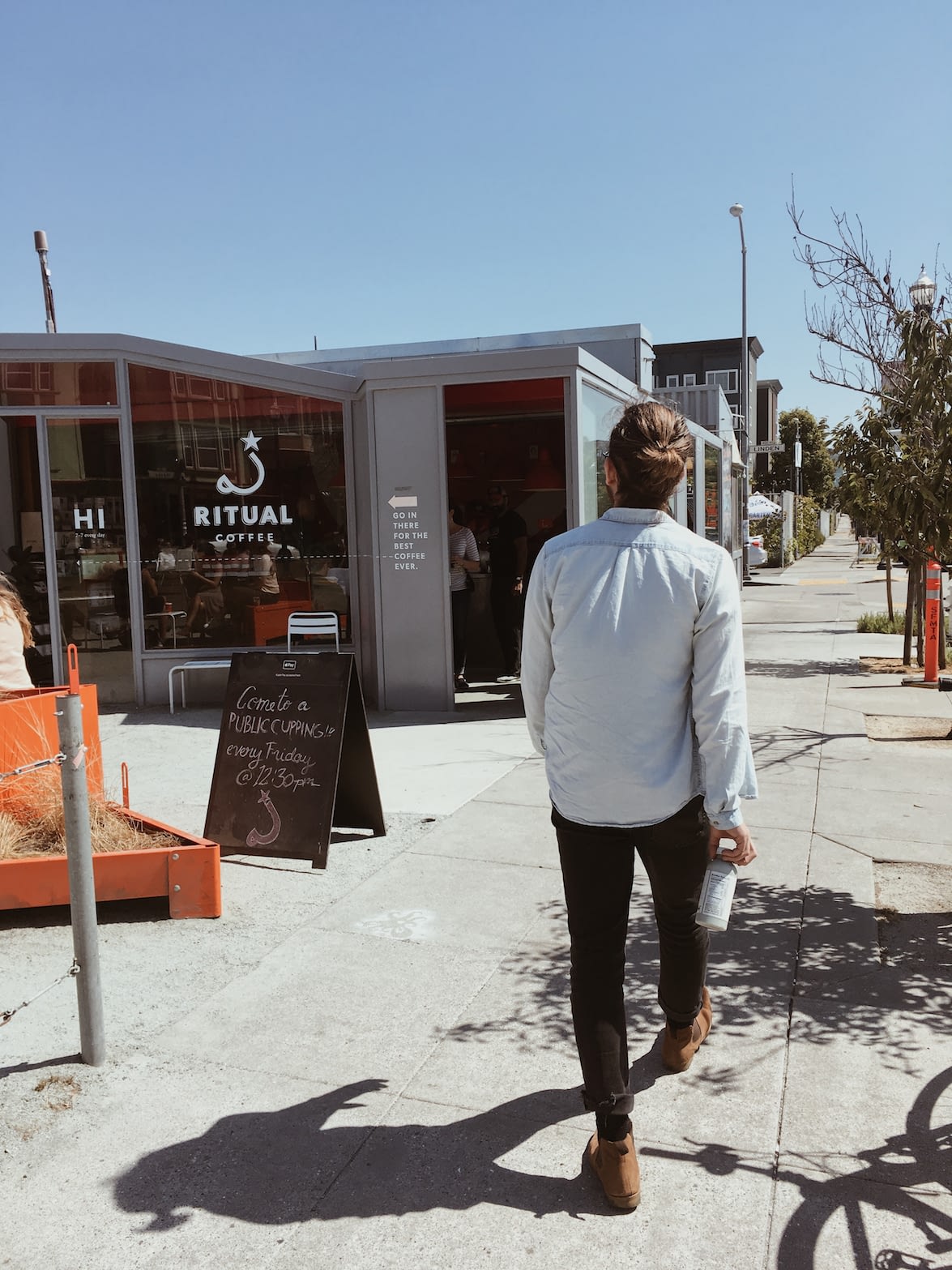 Ritual Coffee in Hayes Valley (also Max-approved)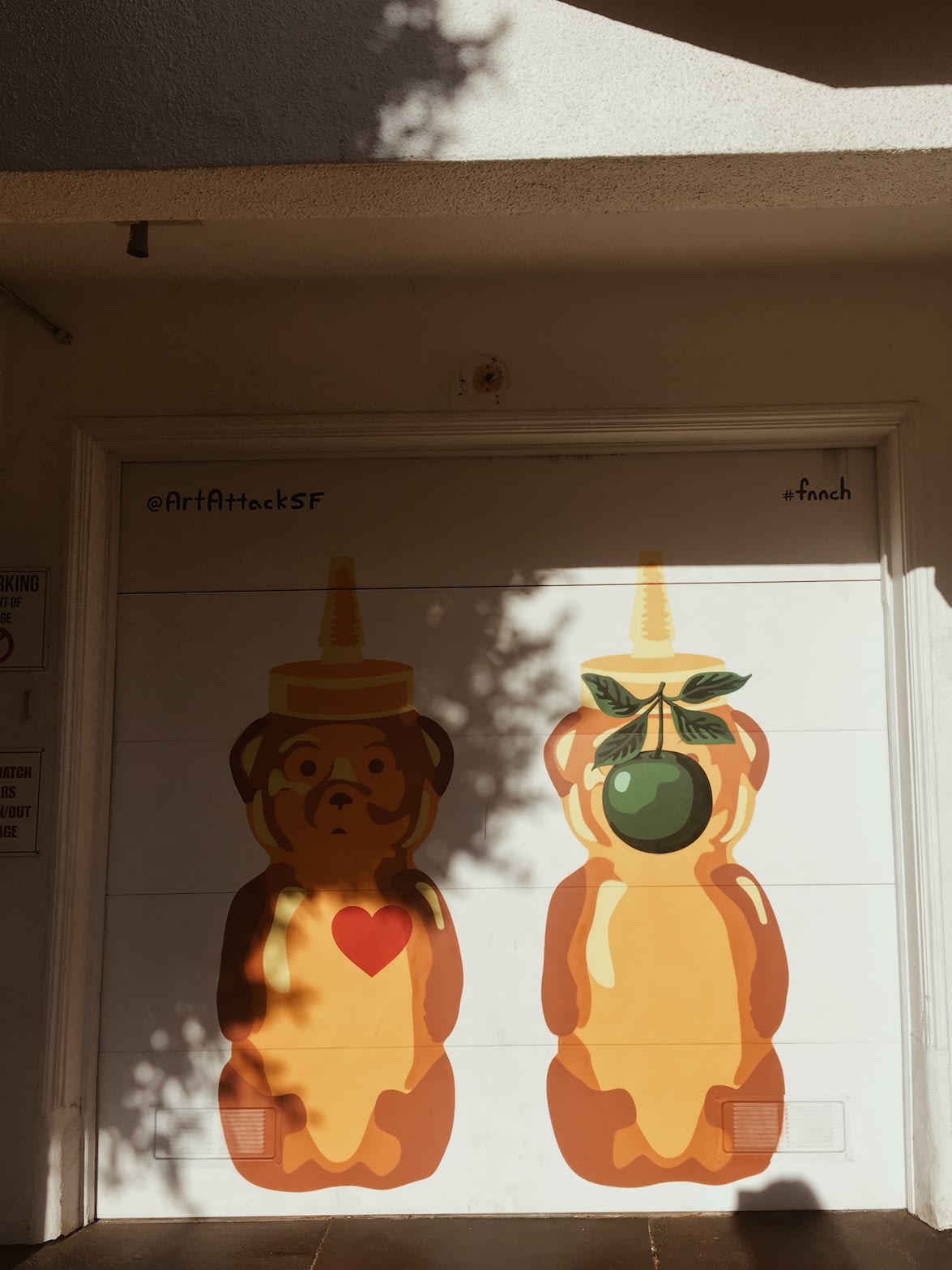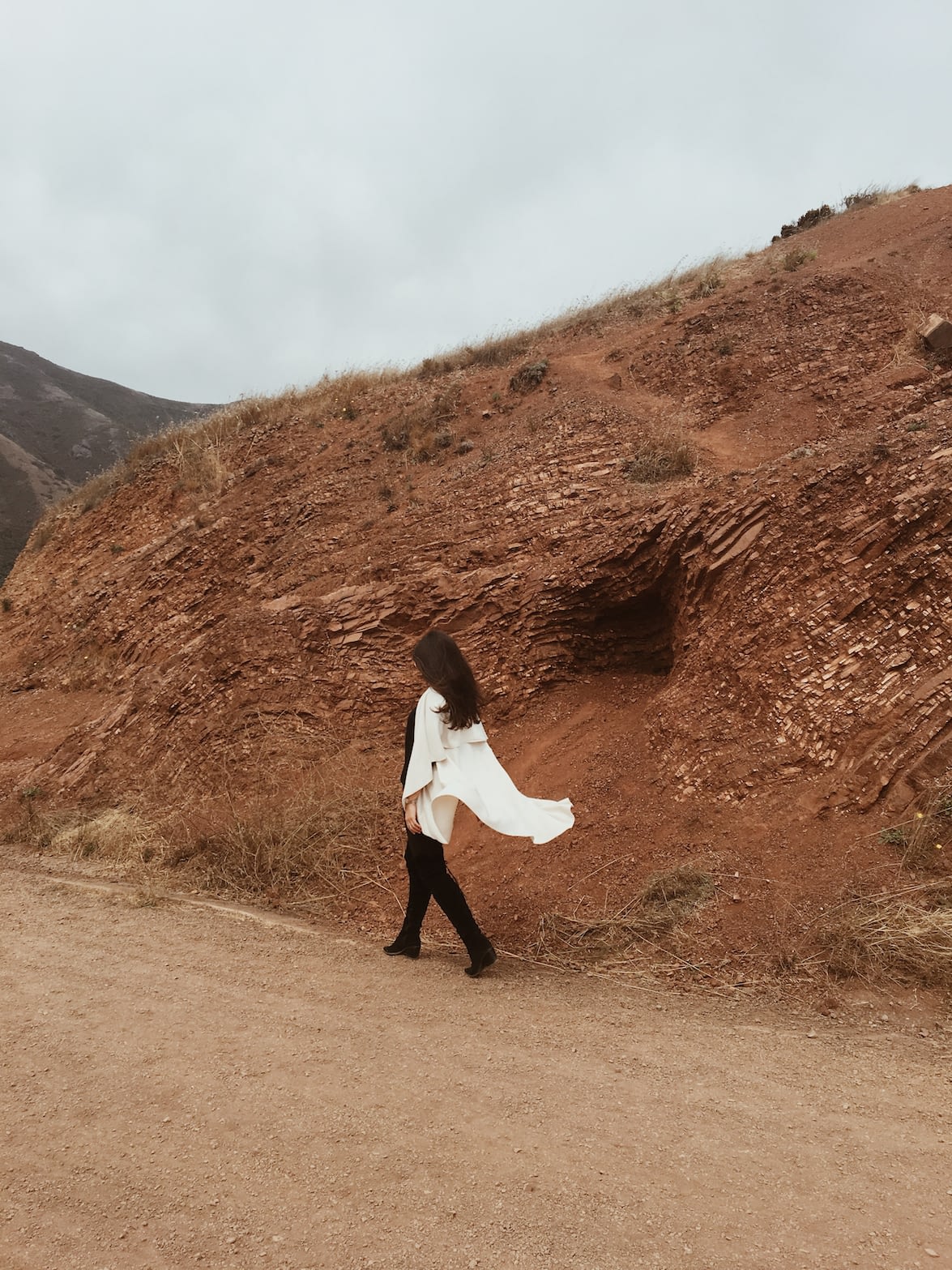 Huge thank you to Katie (above) for letting us stay with her!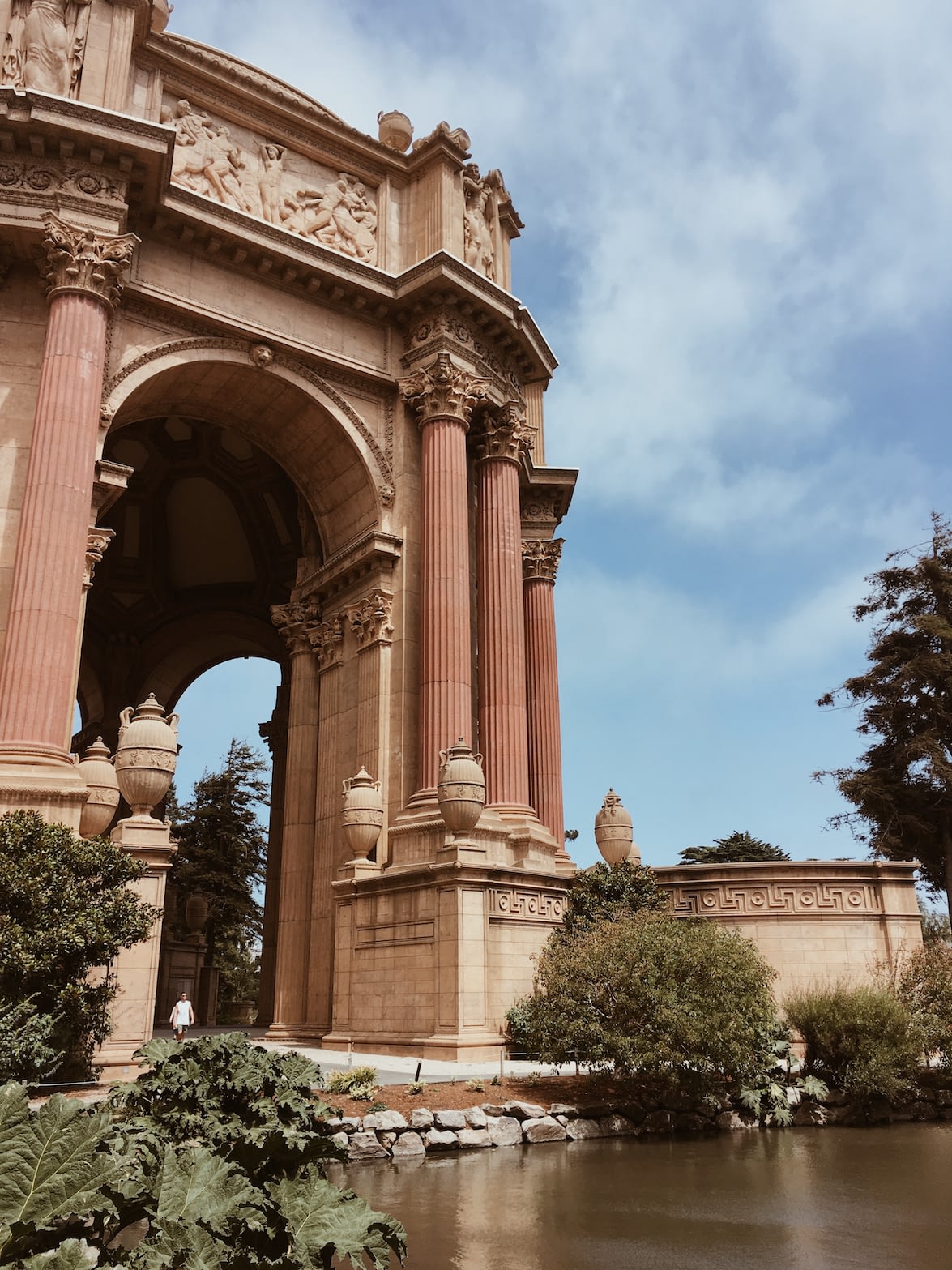 The Palace of Fine Arts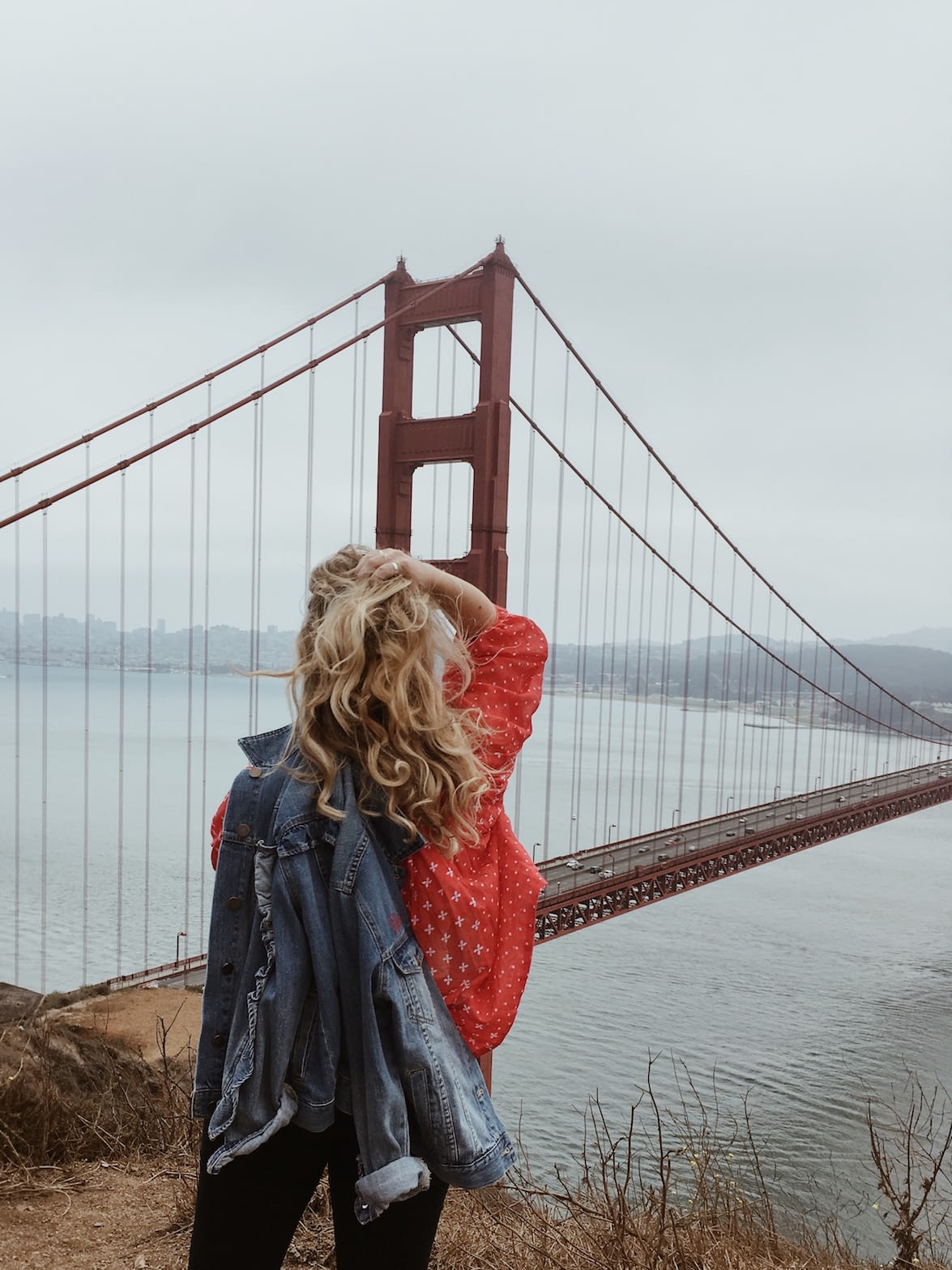 Jean jacket: c/o Who What Wear (similar)
Other (not pictured) favorites: Jane on Fillmore, Roam Burgers, Delarosa, Urban Remedy, Souvla (in Hayes Valley), Heath Ceramics (next to Tartine Manufactory)
iPhone photography by me & Max