3
minute read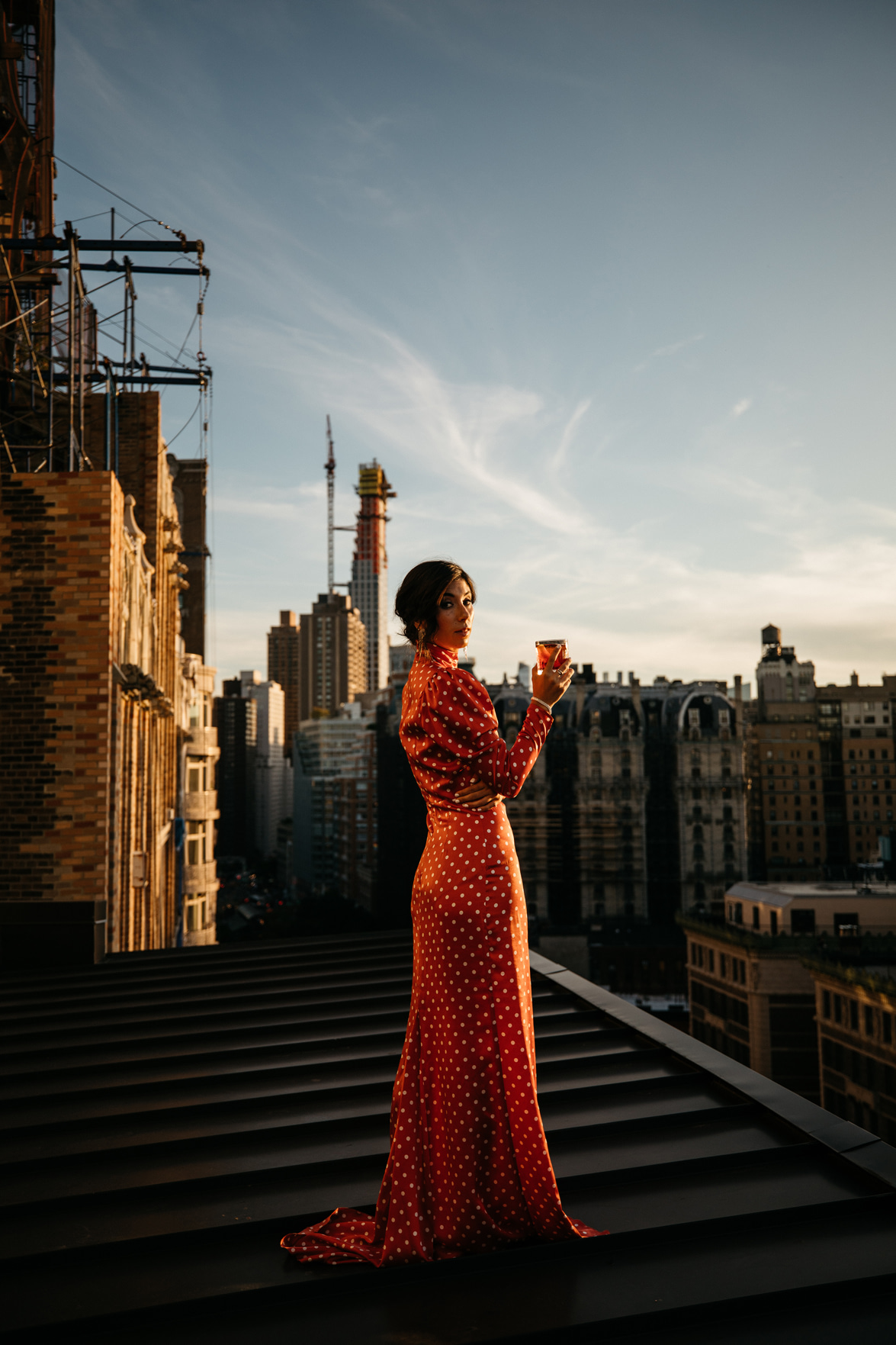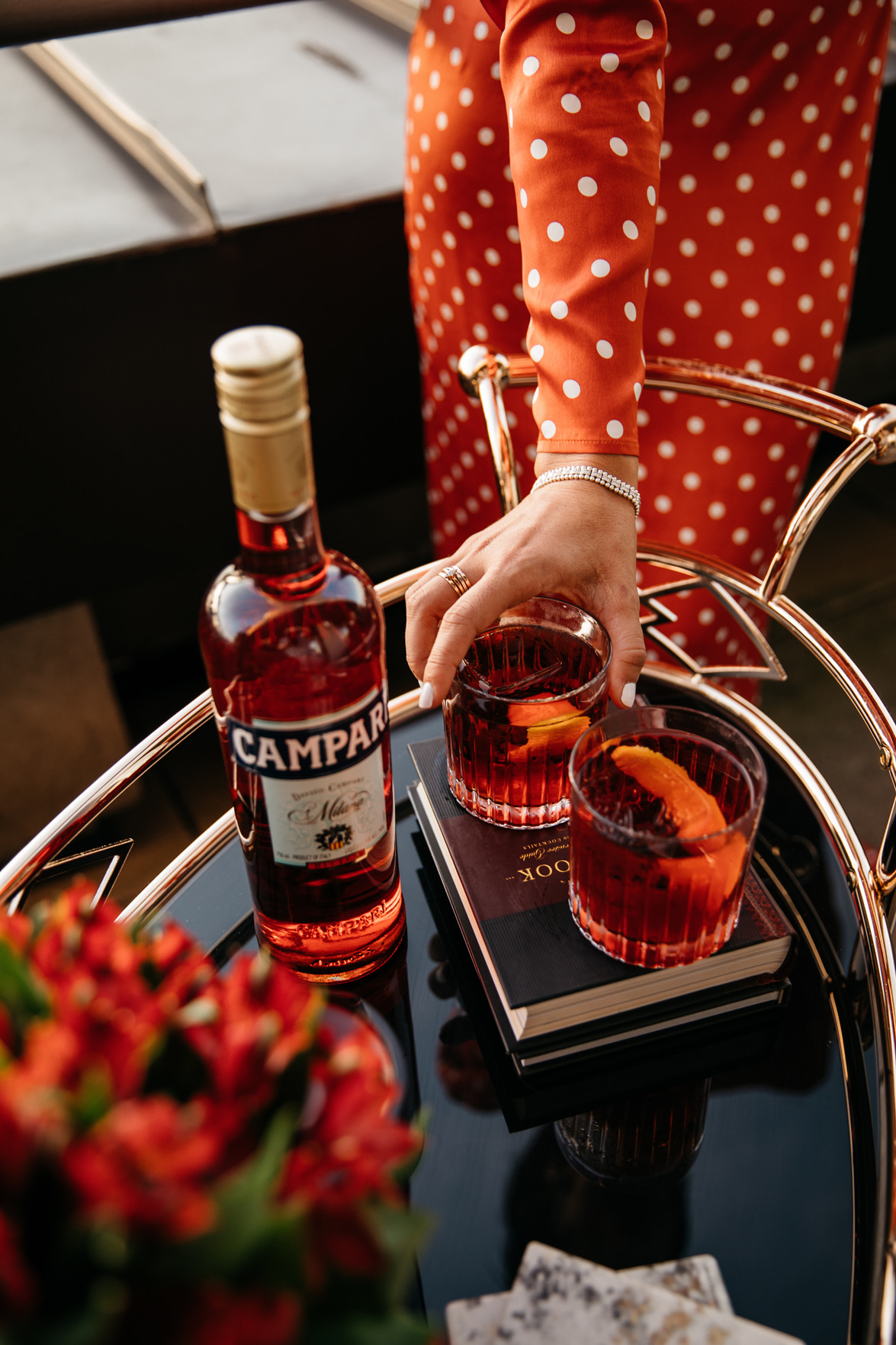 Let's flashback to the New York Film Festival just a few short weeks ago.
This year marked my first time attending with my friends and partners at Campari, who happened to sign on board as the presenting alcohol brand of the festival. As you all may recall from Instagram, I've been working with them since the end of summer, laddering up to this debut for them, and it couldn't have been a more "pinch-me" New York evening, in every sense. Think Martin Scorsese. Tavern on the Green. And my seat mate during the movie: Maggie Gyllenhaal, thereby making me one step closer to my lifelong dream of befriending Jake.
First things first, this dress moment, didn't come easily. After hunting around for what seemed like weeks to find the perfect red carpet formal, but not black tie formal dress -- I finally found a few options that worked in Campari red no less, from a few designer showrooms I work with regularly. Naturally, to keep things interesting, my first and second choices were unavailable at the very last minute, which lead me straight to Armarium, where I proceeded to try on basically their whole dress inventory, mere hours before I needed to meet the Campari team for the evening. Thankfully, I fell pretty hard for this Alessandra Rich polka dot number and while the length is a bit long on me, I loved the drama of it.
As for the main event, opening night was reserved for the world premiere of Martin Scorsese's new film, The Irishman, which will have a limited theatrical run starting November 1st and will begin streaming on Netflix on November 27th. In true Scorsese fashion, it's all the usual suspects in the best way possible -- De Niro. Pesci, Pacino -- recounting the true (and perhaps hersay stories) of Frank Sheeran, Jimmy Hoffa and the organized crime in Pennsylvania in the 1950s and 60s. It's equally heavy in dialogue as it is in action -- with a lot of close range kill shots -- and the CGI used to make De Niro and the crew look like they're in their late 30s is pretty damn impressive. Word to the wise: it's 3.5 hours long. So plan your bathroom breaks accordingly. Especially if you happen to be sat next to Maggie Gyllenhaal like I was, in which case, you forgo sipping your drink because you don't want to sneak in front of her during the movie.
Once the movie wrapped, we ended the evening with another round of Negronis at Tavern on the Green and I basically couldn't stop pinching myself at what a night it had been. If I'm being 100% honest, most Friday and Saturday evenings look pretty tame at our apartment (read: we cook meals at home and watch movies with Elvis) so this certainly was a real treat.
Huge thanks to the Campari team for having me -- I had a lovely time celebrating with you!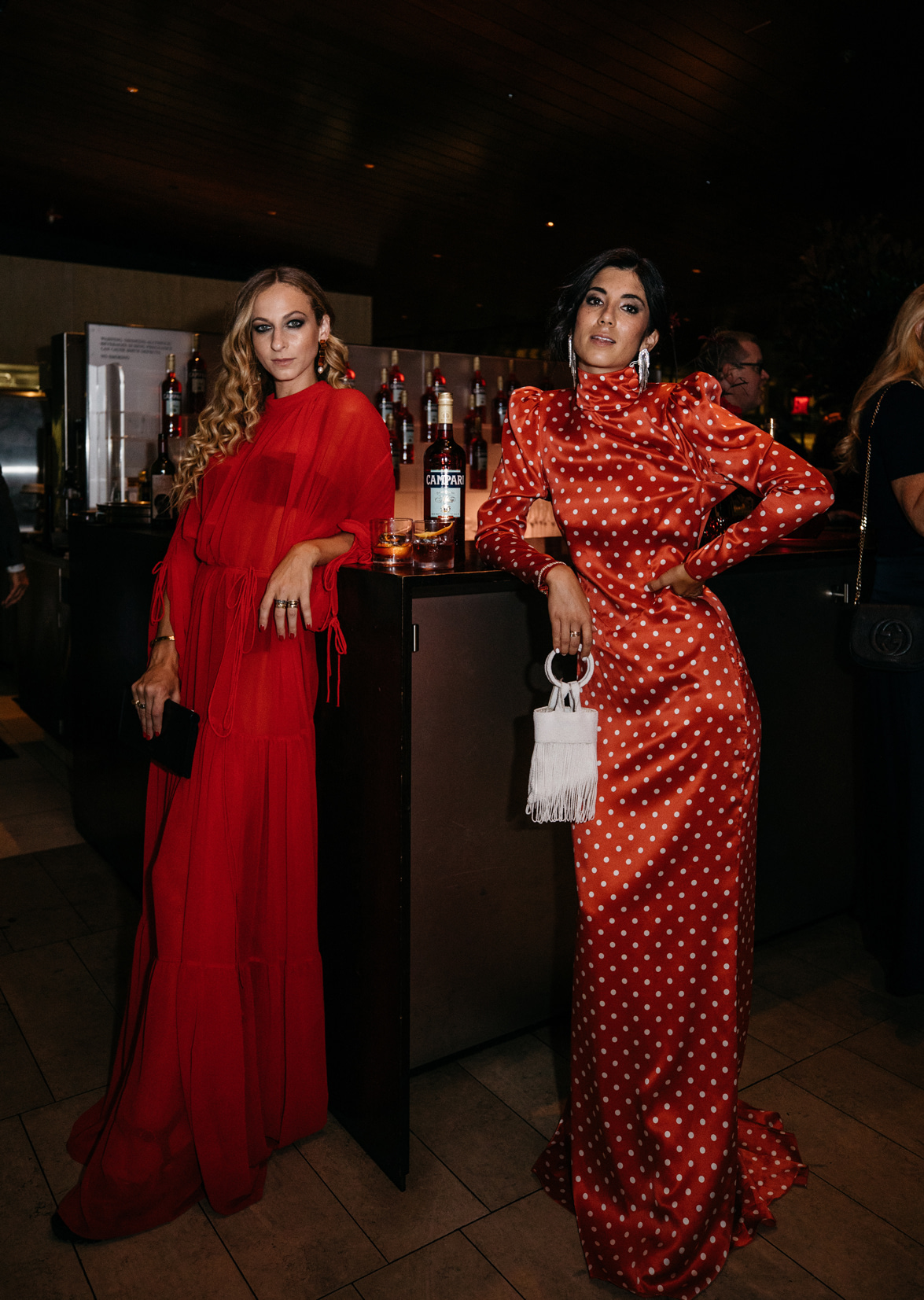 OUTFIT DETAILS: Alessandra Rich dress (rented via Armarium) // Sachin & Babi bag (gifted) // Forever 21 earrings (yep! similar style here) // Tamara Mellon heels (gifted)