3
minute read
google_ad_client_for_shopping = "ca-pub-5928059083350427";
google_ad_shopping_min_height = 300
google_ad_shopping_min_width = 400
google_ad_shopping_corner = TOP_RIGHT
I love impromptu date nights. Don't get me wrong. I like planning out the details of a special evening just as much as the next self-respecting, let's-match-the-dress-to-the-ambiance-of-the-restaurant girl. But there's something so lovely about just being able to wing an evening, if you know what I mean. Some of my favorite dates have always started and ended somewhat the same -- with very little of a plan (aside from a meeting spot) and then allowing New York to be the guide from there. It requires you and your date to have a sense of adventure, which I typically find so attractive if it's our first time meeting.
Here's an example of one of my favorite first dates in recent memory: Met at Death and Company for drinks with no expectations or plans after. Continued on to Momofuku (because we both were starving and happened to love ramen!). After talking about jazz for a long time, we both decided to find a little hole in the wall jazz spot in the West Village, where we continued to dance for a few hours. Finally, somewhere between 1 and 2am, decided it's time for another drink, and headed over to Little Branch, a sexy little bar with the perfect booths for stealing a kiss (or two!). Once that bar kicked us out, as any bar would at 4am, he offered to walk me home, to which I politely declined (because this is New York after all, he can't know where I live just yet!) but instead, opted to sit on a park bench for another hour and just chatted about whatever popped into our heads.
New York has that ability to transform any night into something (of course, good company doesn't hurt either) and I just love that about this city.
As far as date night outfits, well that part can be a bit more planned out. Lately, with the stickiness of summer here, I've been reaching for more and more slip dresses -- the slinkier the better. Throw a little moto jacket over your shoulders and some almost-shoulder grazing earrings, and you're ready for whatever the night has in store for you! I've rounded up my favorites and more down below, still on sale at Nordstrom (ending this Sunday, so hurry!).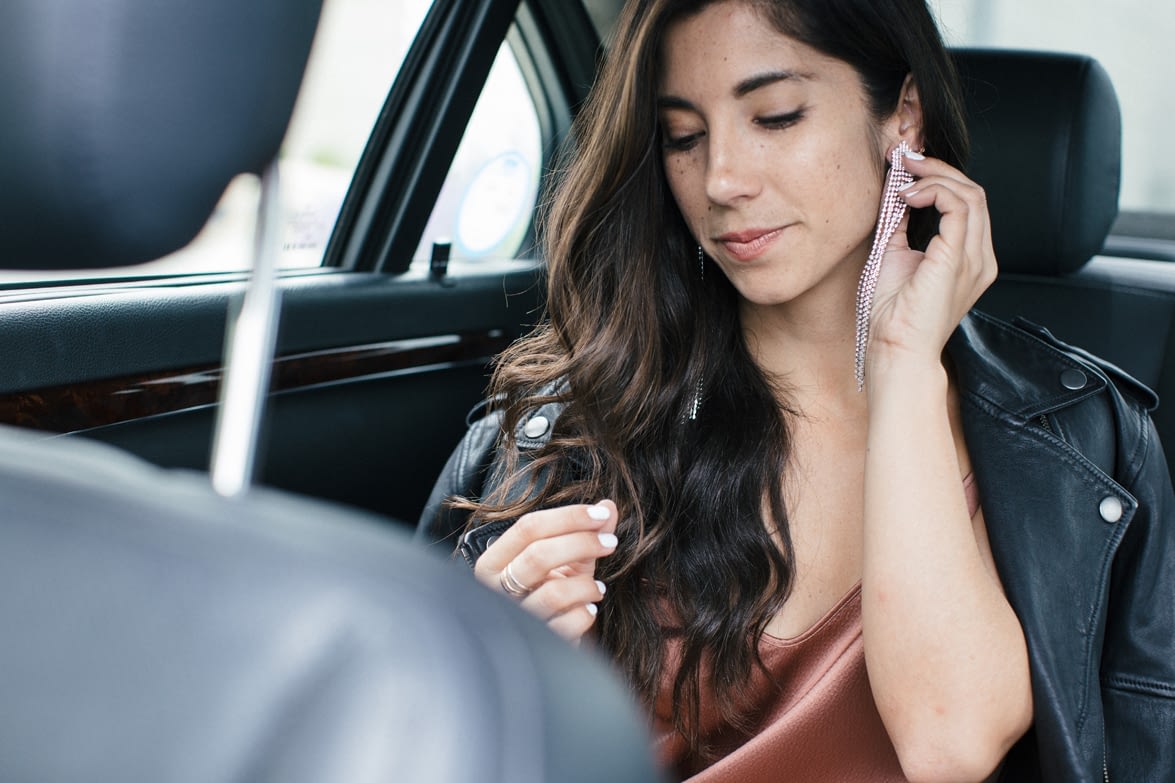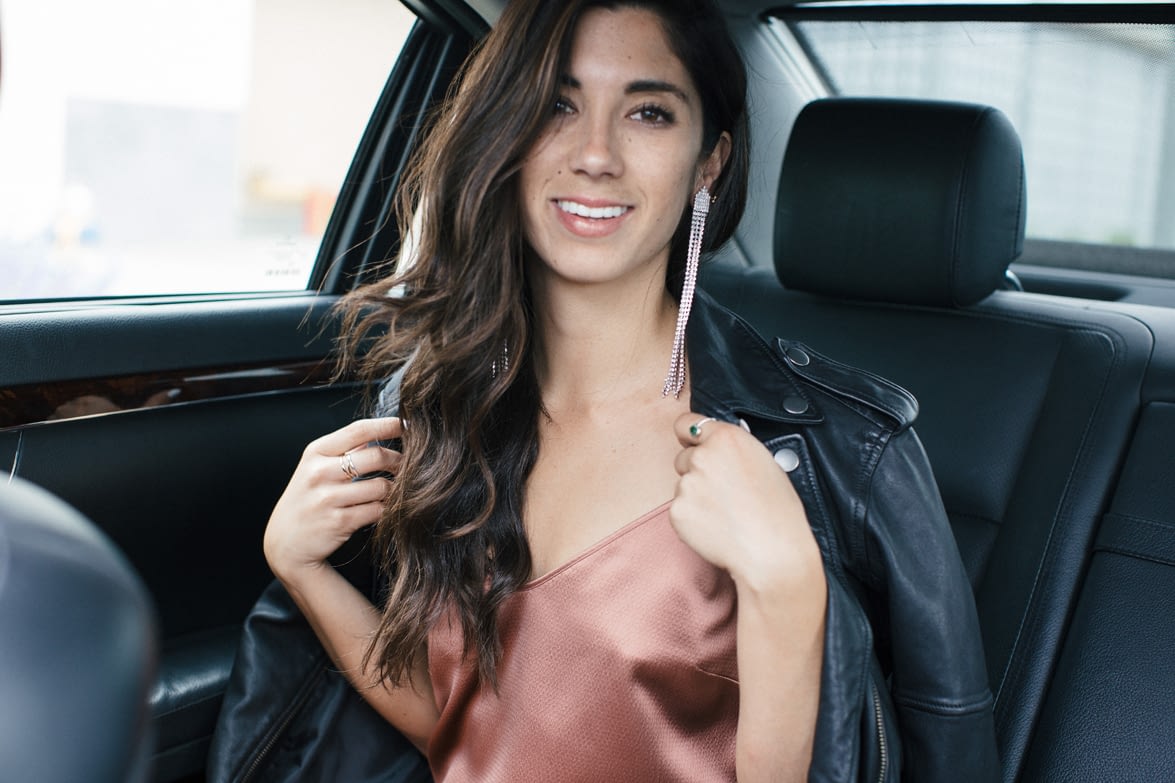 OUTFIT DETAILS: Nordstrom dress (sold out, but similar style here for under $100!) // Levis moto jacket from Nordstrom // Earrings (sold out, but similar style here) // Sergio Rossi heels // Nordstrom clutch