4
minute read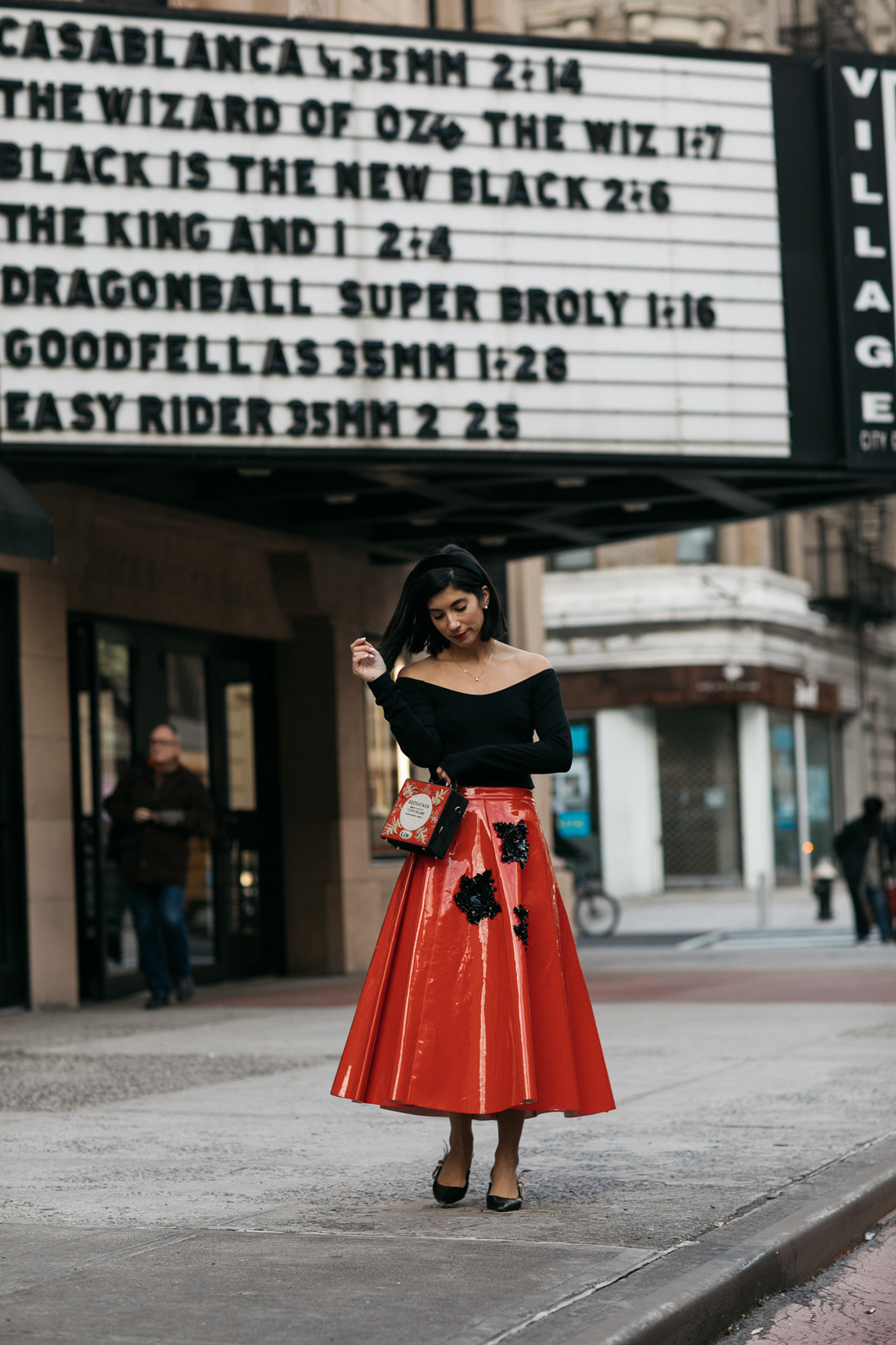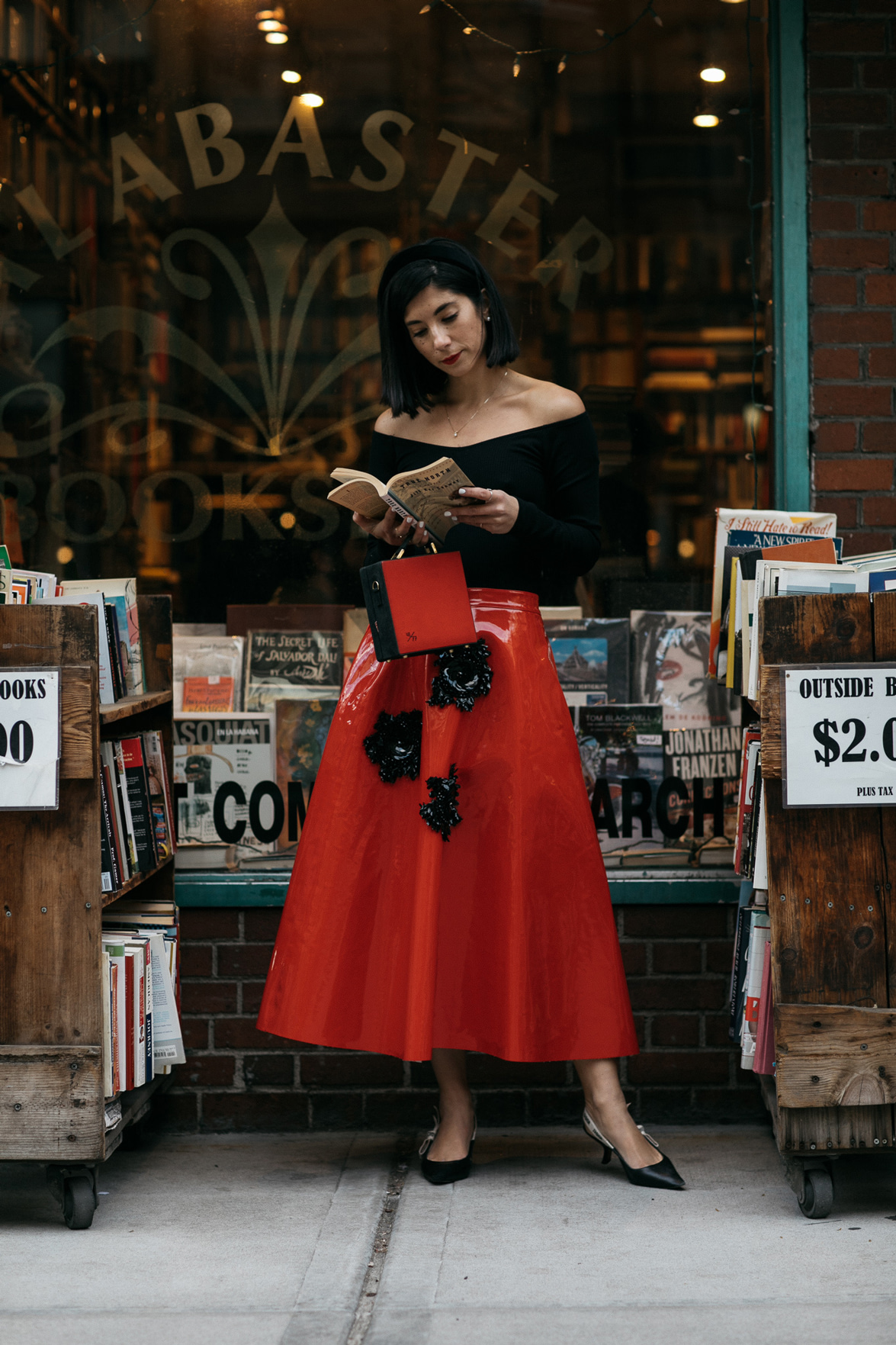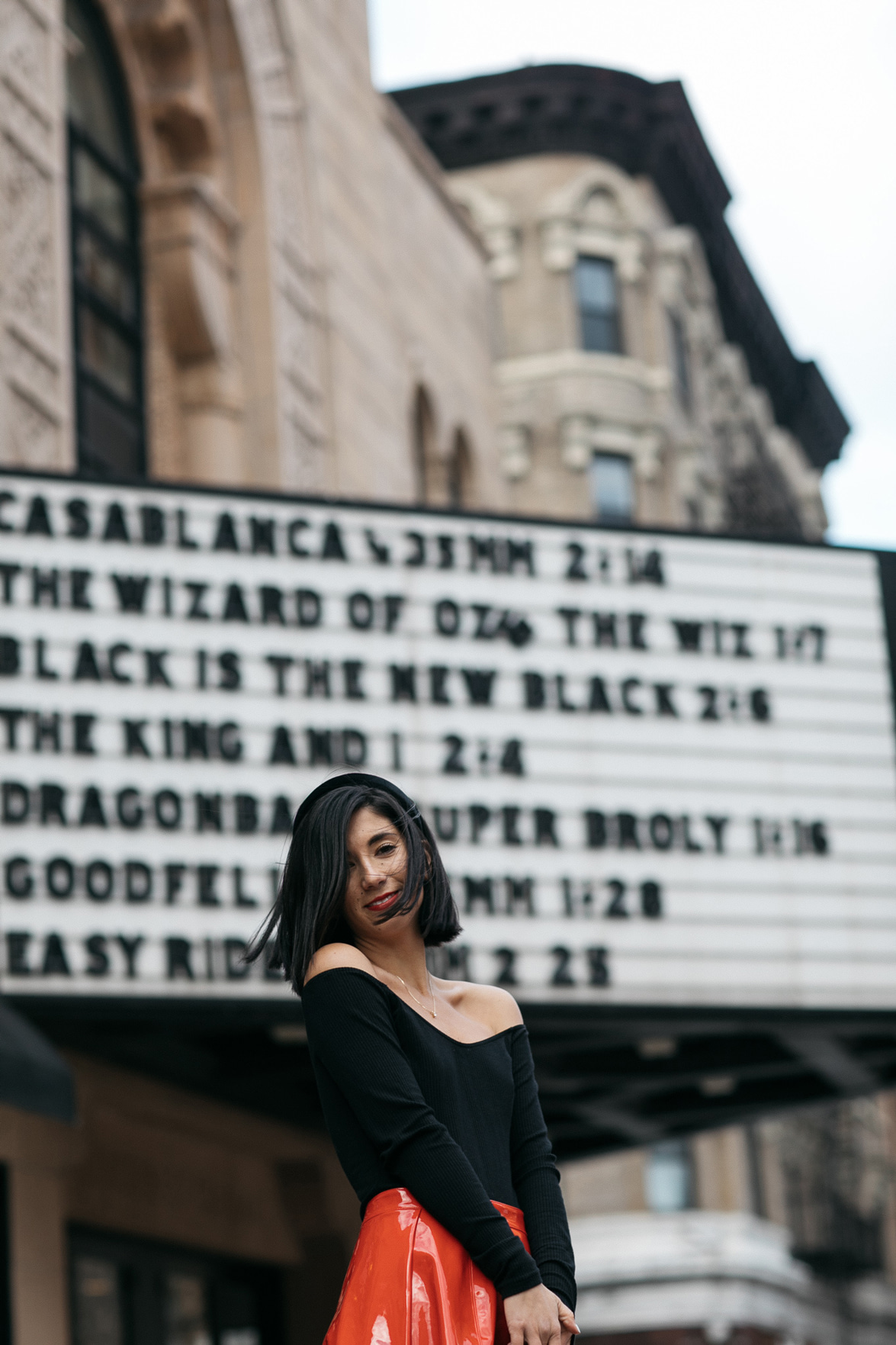 Back in November, as you all may recall, I hopped over to Vancouver.
As part of their annual Canadian designer fashion showcase, the team at the Fairmont Pacific Rim, invited me to join them for a few days to enjoy the beautiful Pacific Northwest (always my favorite!) and, of course, discover a few new-to-me designers.
Cue Victoria Hayes.
The second I met Victoria, I knew we were going to be kindred spirits, long before I saw her full collection. She was wearing this red sweetheart blazer, with the matching red skirt and over the knee, western inspired black boots, topped off with a turtleneck. The whole look was equal parts daring, professional, with the right amount of whimsy -- basically everything I strive for in an outfit -- and all her own design. Of course, Victoria is just as nice as you would expect a Canadian to be: that is to say, she's incredibly sweet and down to earth, but she has the right amount of New York edge to her, where she and her business currently reside.
I wanted to share some of my favorite pieces from her current and previous collections with you all because I think you'll be seeing a lot more of her in the coming months. Most certainly on me, but elsewhere, as well! All of the pieces below are available for sale directly from her website, but I'll be sure to let you know if she's stocked at any national retailers soon. And if you're thinking some of her stuff looks familiar, it's because I've worn a few favorites here in Miami and the Bahamas!
Hope you enjoy her stuff as much as I do! (I mean, if loving a completely patent leather skirt is wrong then I don't want to be right!)
[prodl brand="Victoria Hayes" product="Heather tailored coat" description="Blair Waldorf called, and she wants to reboot Gossip Girl just so she can wear THIS coat. I mean, how perfectly Queen B is this? It has a matching plaid mini skirt that has a nice prep school nod. All you need to add is your headband and you're ready to roll over to the Met steps! " link="https://victoriahayesnyc.com/collections/outerwear/products/heather-tailored-coat-purple-plaid"]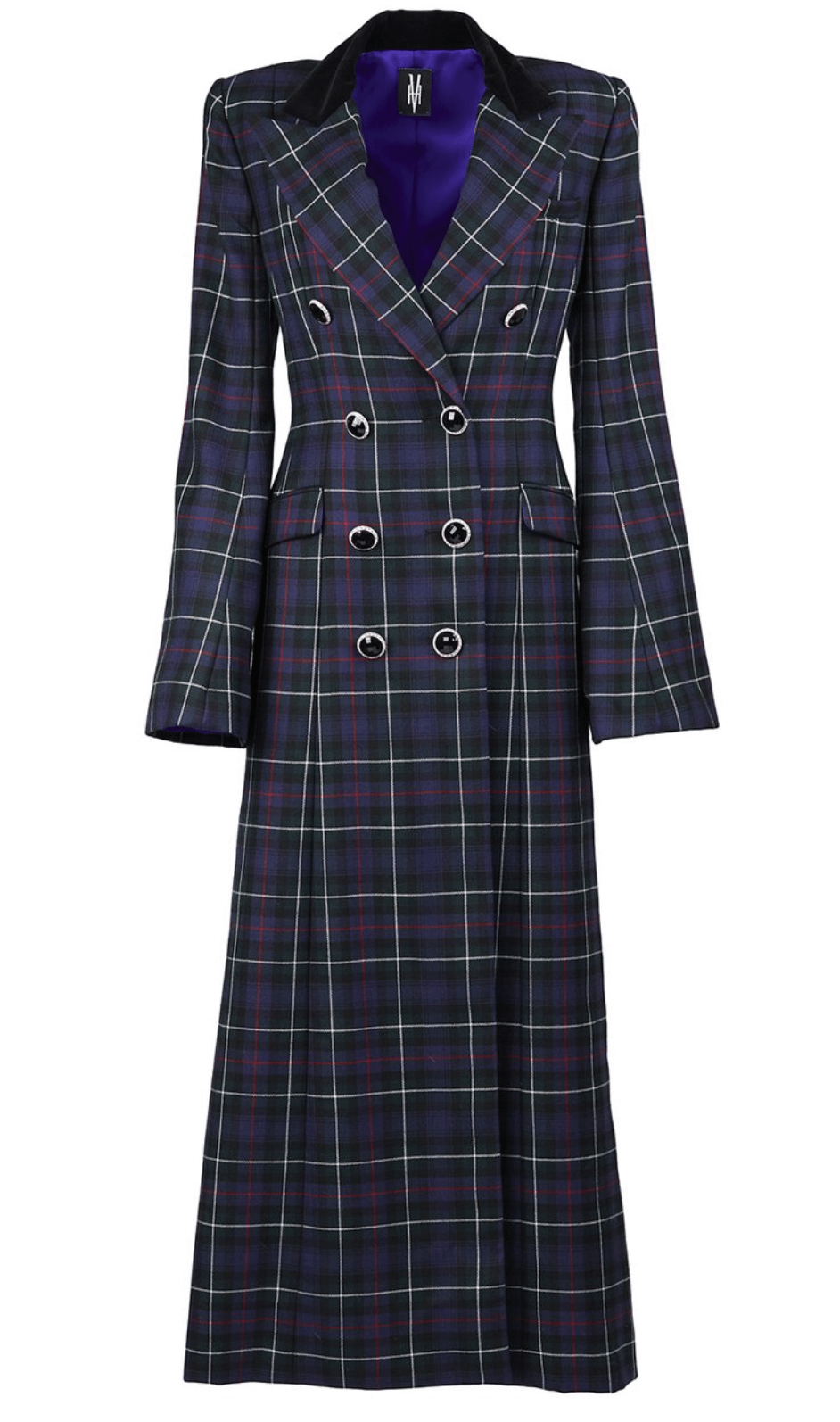 [/prodl]
[prodr brand="Victoria Hayes" product="Ominous flower novelty coat" description="Once we find ourselves in the thick of winter, I get really tired of my classic camel and black wool coats. They're mainstays for a reason but sometimes, you just want to stand out in a sea of black, ya know what I mean? This little number probably wouldn't be the warmest coat in the arsenal but look at those colors! Would be great with an all black look. Plus! Look at those buttons!" link="https://victoriahayesnyc.com/collections/outerwear/products/ominous-flower-novelty-coat-yellow-floral"]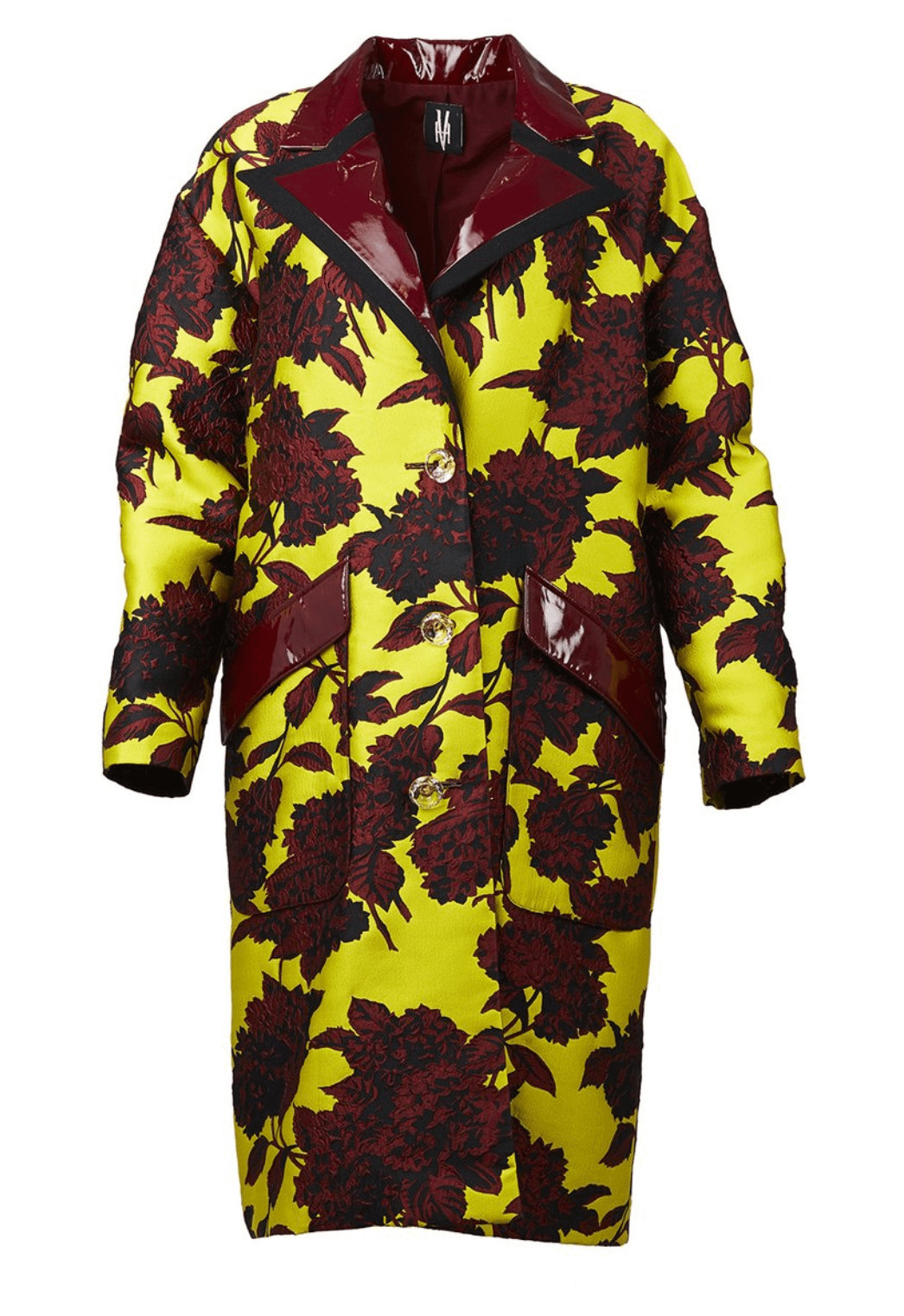 [/prodr]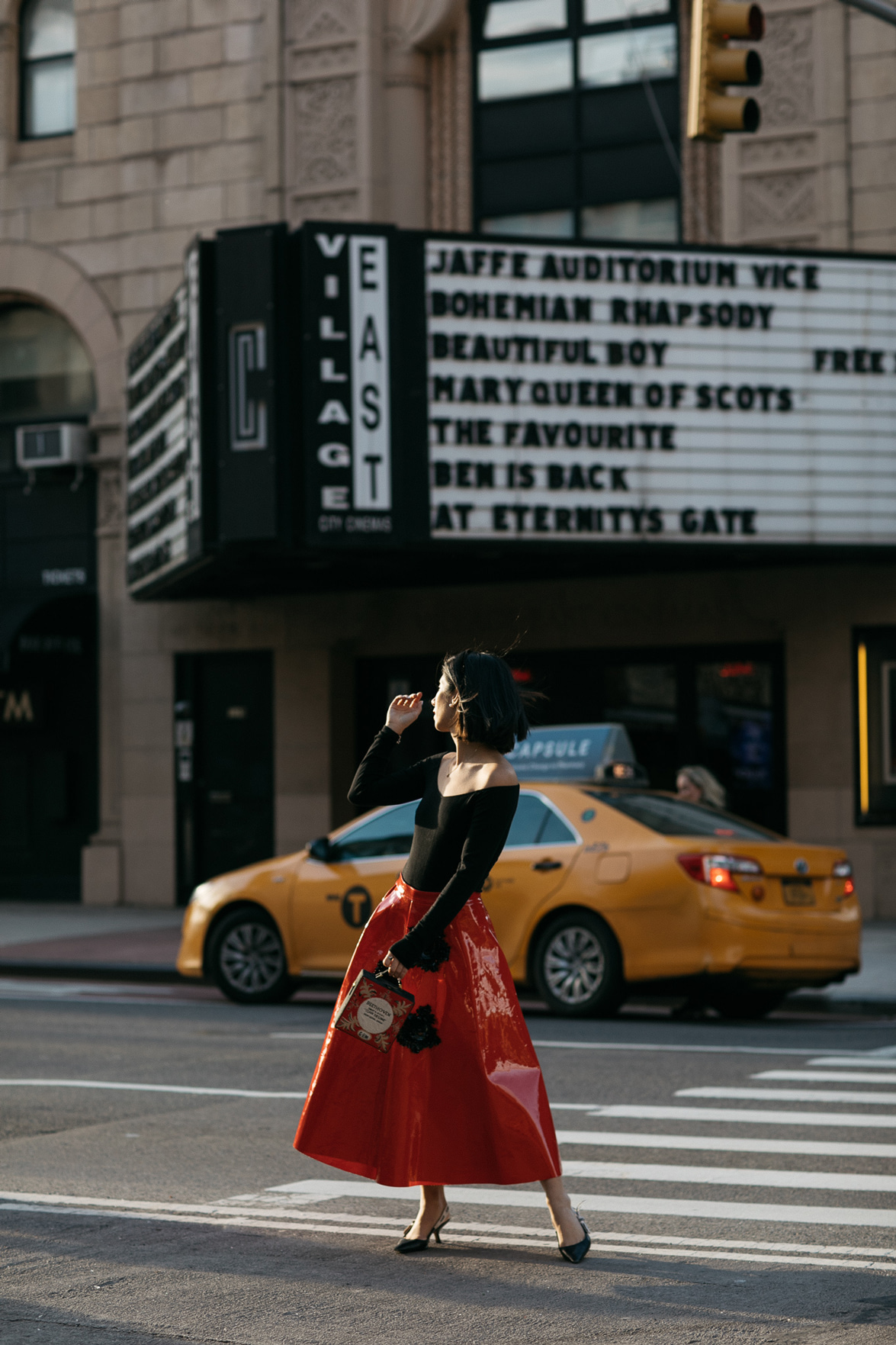 OUTFIT DETAILS: Victoria Hayes skirt (from the new season, not yet released!) // Express bodysuit // Dior heels // Olympia Le-Tan clutch // Urban Outfitters headband (tempted to snag this one)
[prodl brand="Victoria Hayes" product="Gemma suit blazer" description="Purple people eater -- but in the BEST way possible. Victoria wore this exact suit for the fashion showcase at the Fairmont and I love how elongating the set is -- literally, legs for days!" link="https://victoriahayesnyc.com/collections/jackets/products/gemma-suit-blazer-purple"]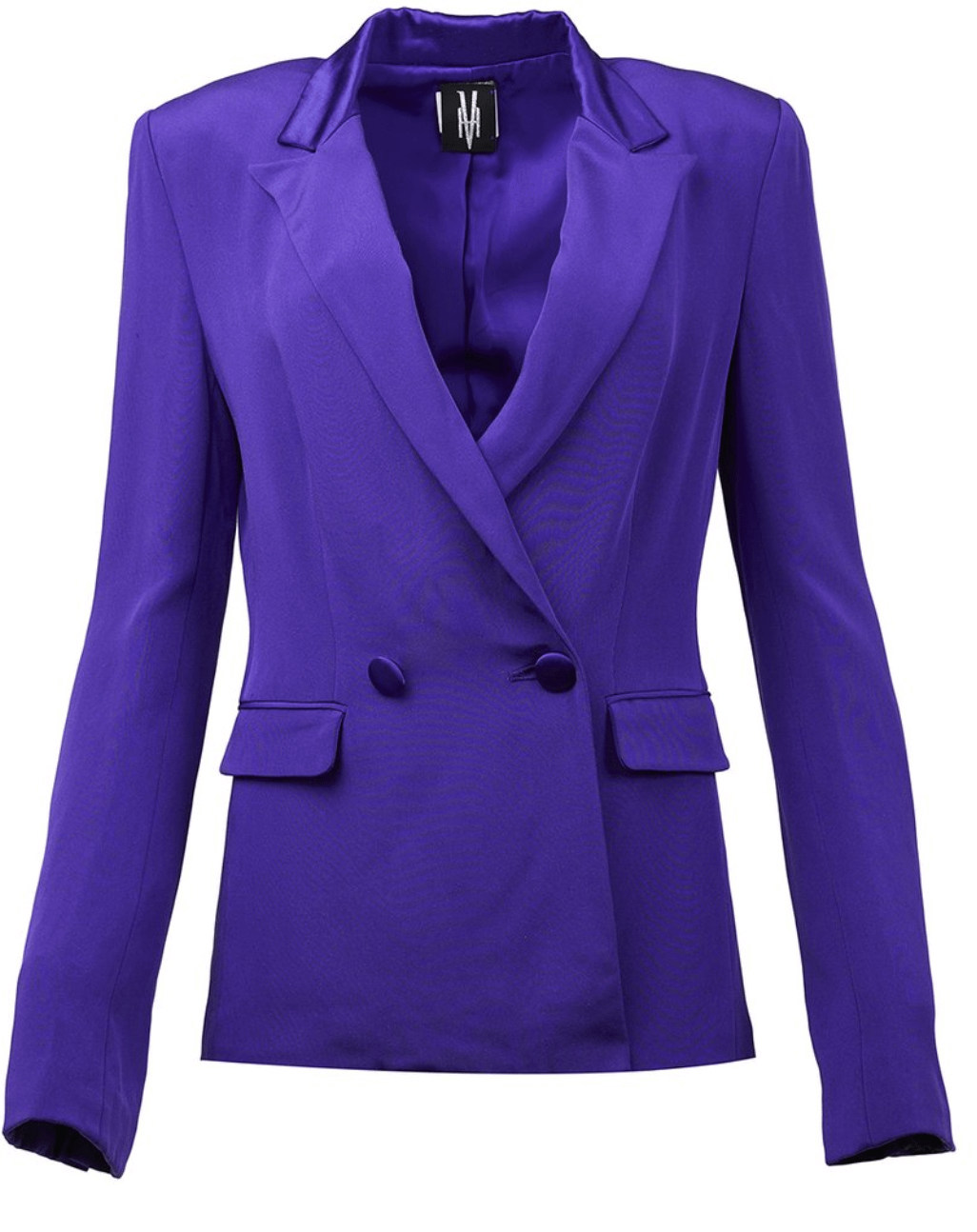 [/prodl]
[prodr brand="Victoria Hayes" product="Gemma suit pant" description="Because a black suit just gets boring, right? " link="https://victoriahayesnyc.com/collections/pants/products/gemma-suit-pant-purple"]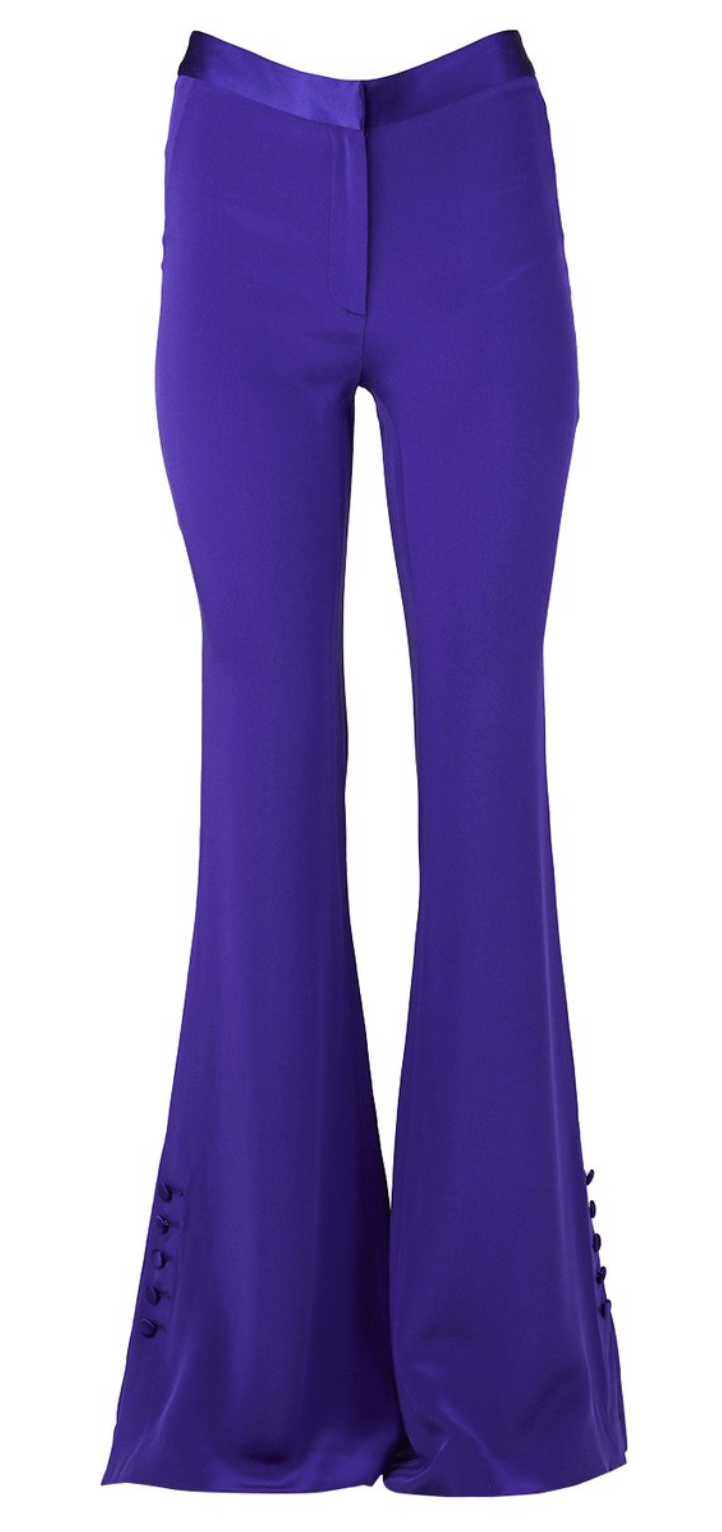 [/prodr]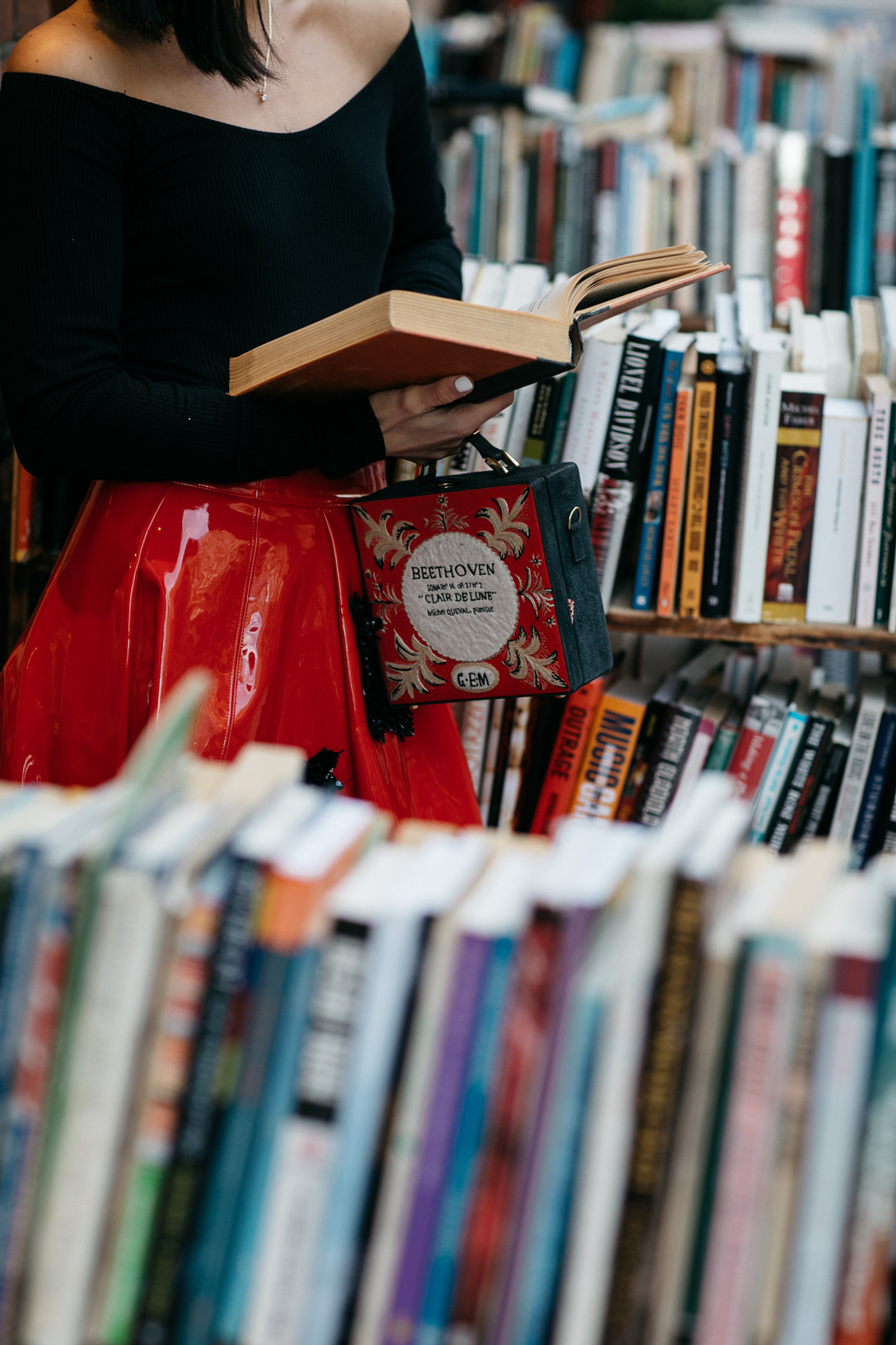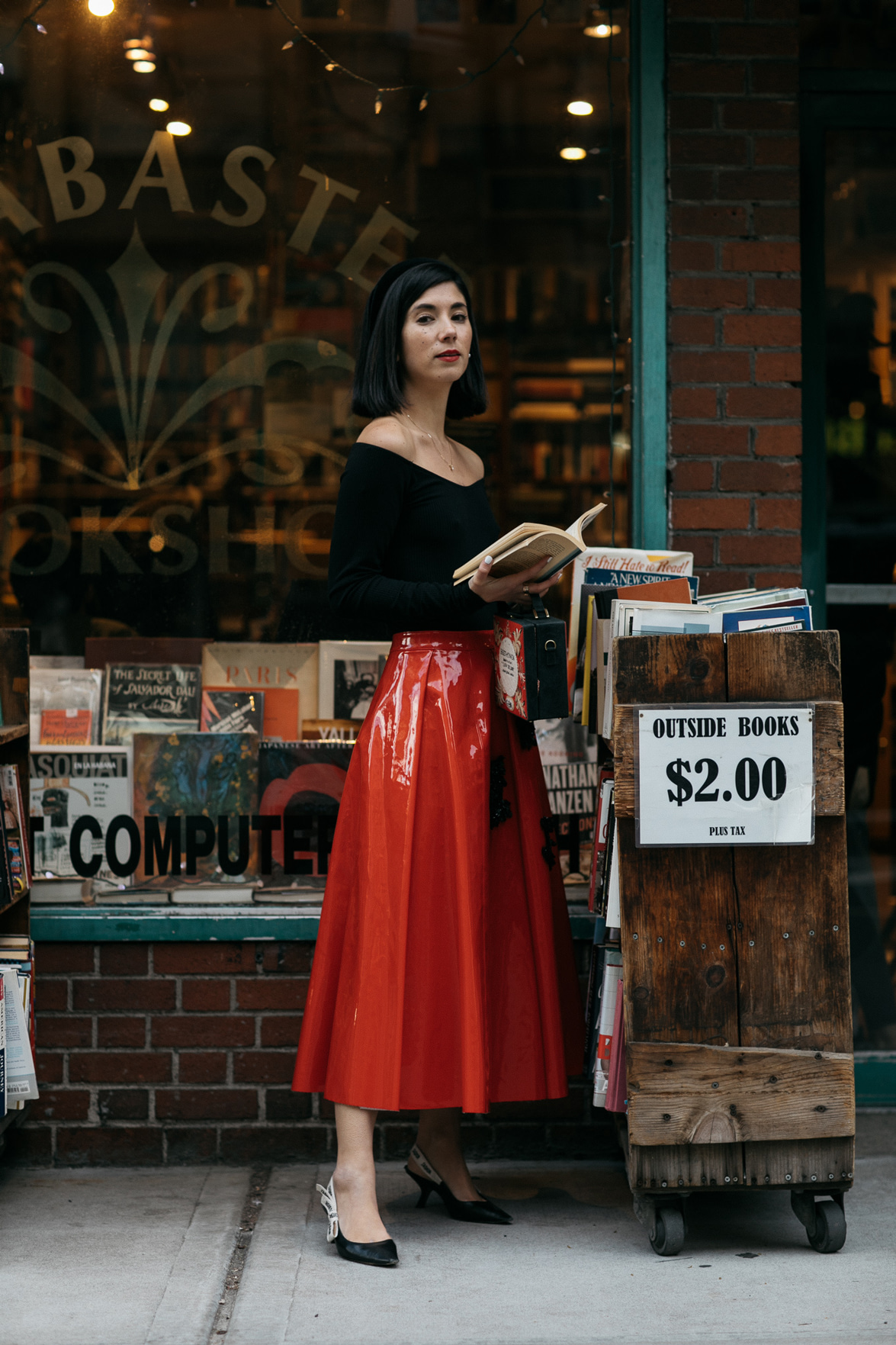 [prodl brand="Victoria Hayes" product="Carmela skirt" description="You all have seen me wear this skirt before in Miami and the second I put it on, my fried Sai said: 'You need this skirt in your life.' She was right. I do need this skirt in my life. It's midi, it's flared, it has perfect twirl possibilities. And now, it's on SALE!" link="https://victoriahayesnyc.com/collections/sale/products/carmela-skirt-ivory"]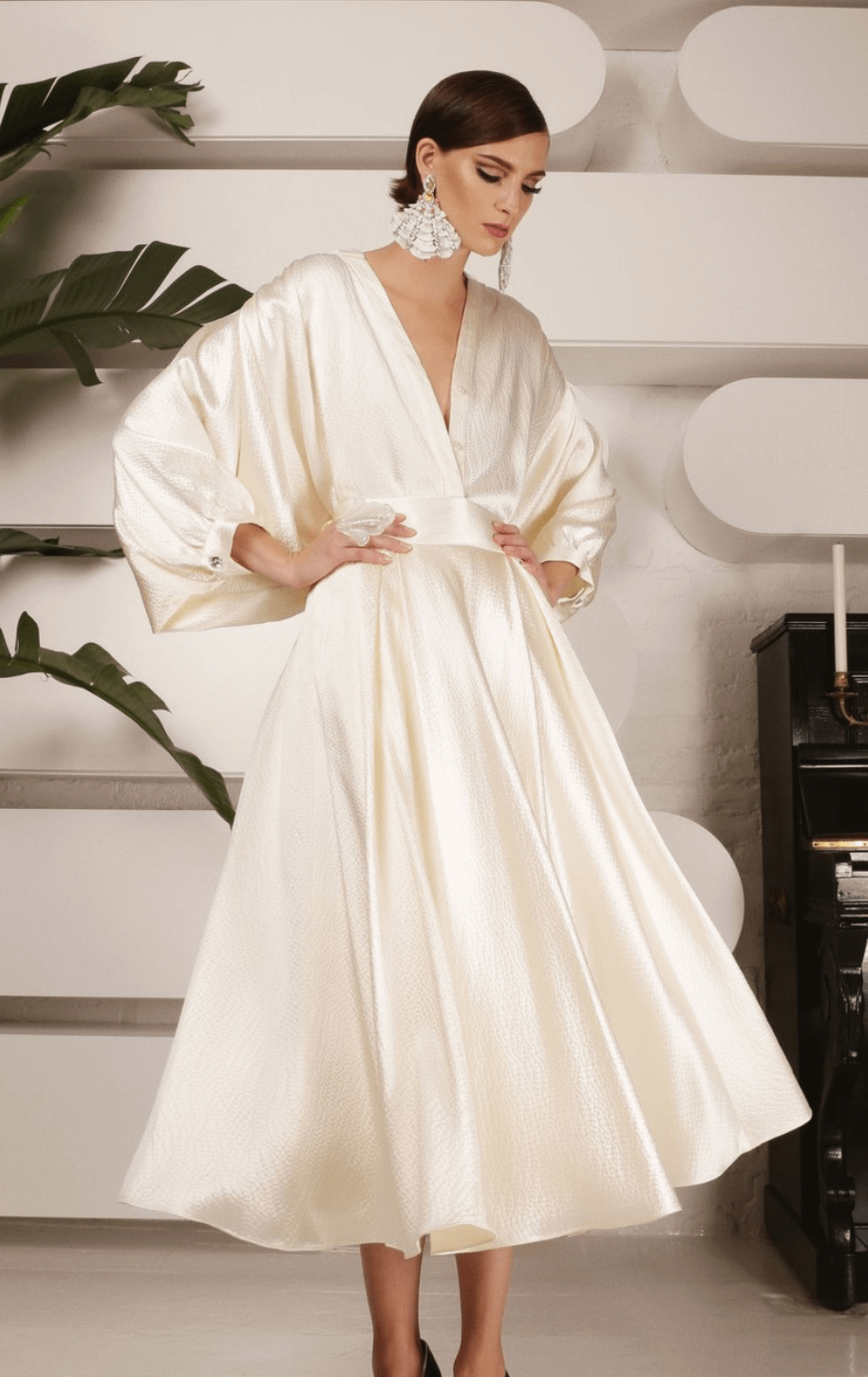 [/prodl]
[prodr brand="Victoria Hayes" product="Mint crepe satin trench coat" description="I love a good trench moment, especially when it doubles as a dress, which this particular one does beautifully. I wore this exact trench as a dress down in Miami (hello, the color was too perfect to pass up!) but I love the idea of it with a matching wide leg pant, like shown here, or even with simple jeans come spring time." link="https://victoriahayesnyc.com/collections/sale/products/carmela-skirt-ivory"]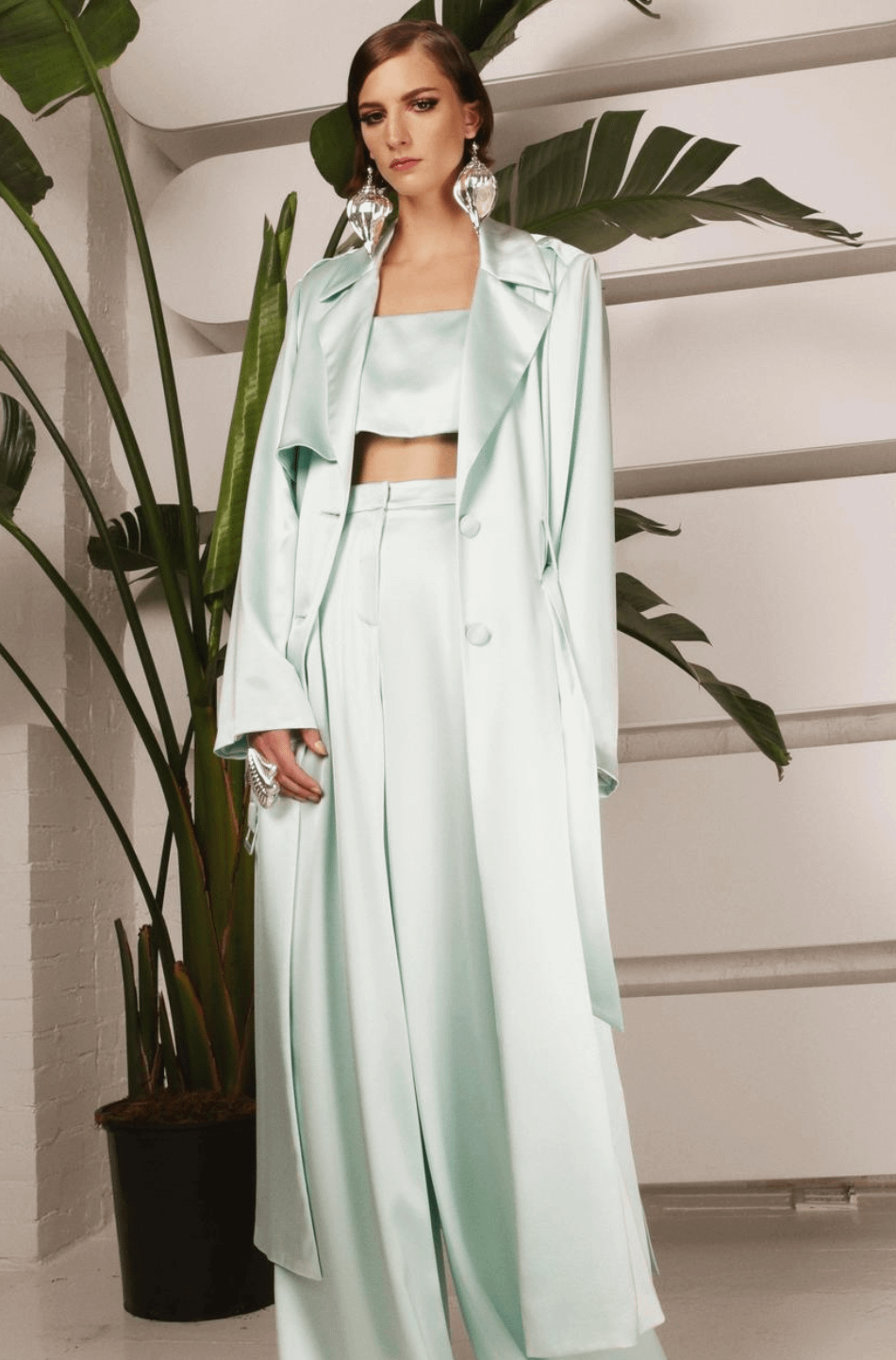 [/prodr]