4
minute read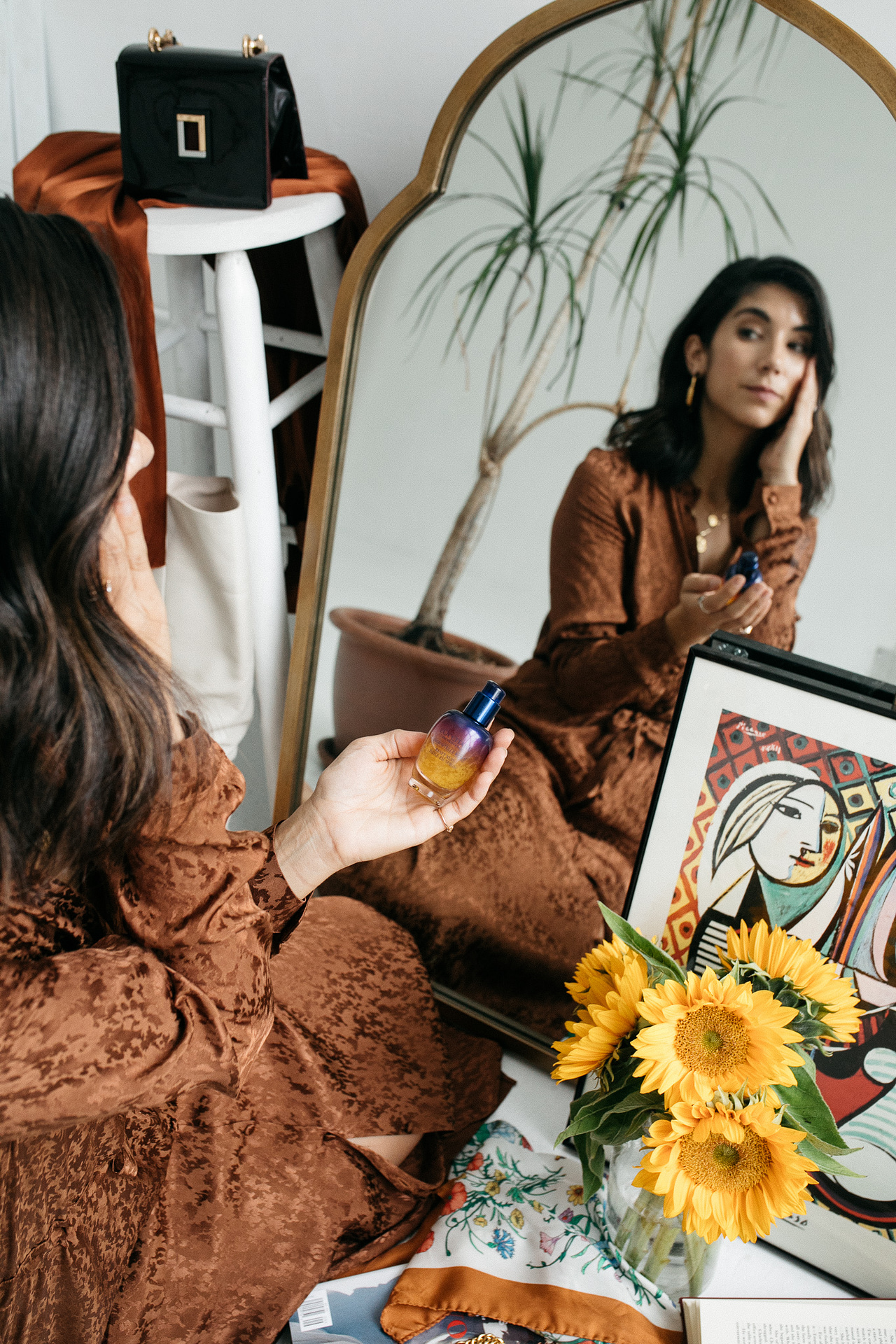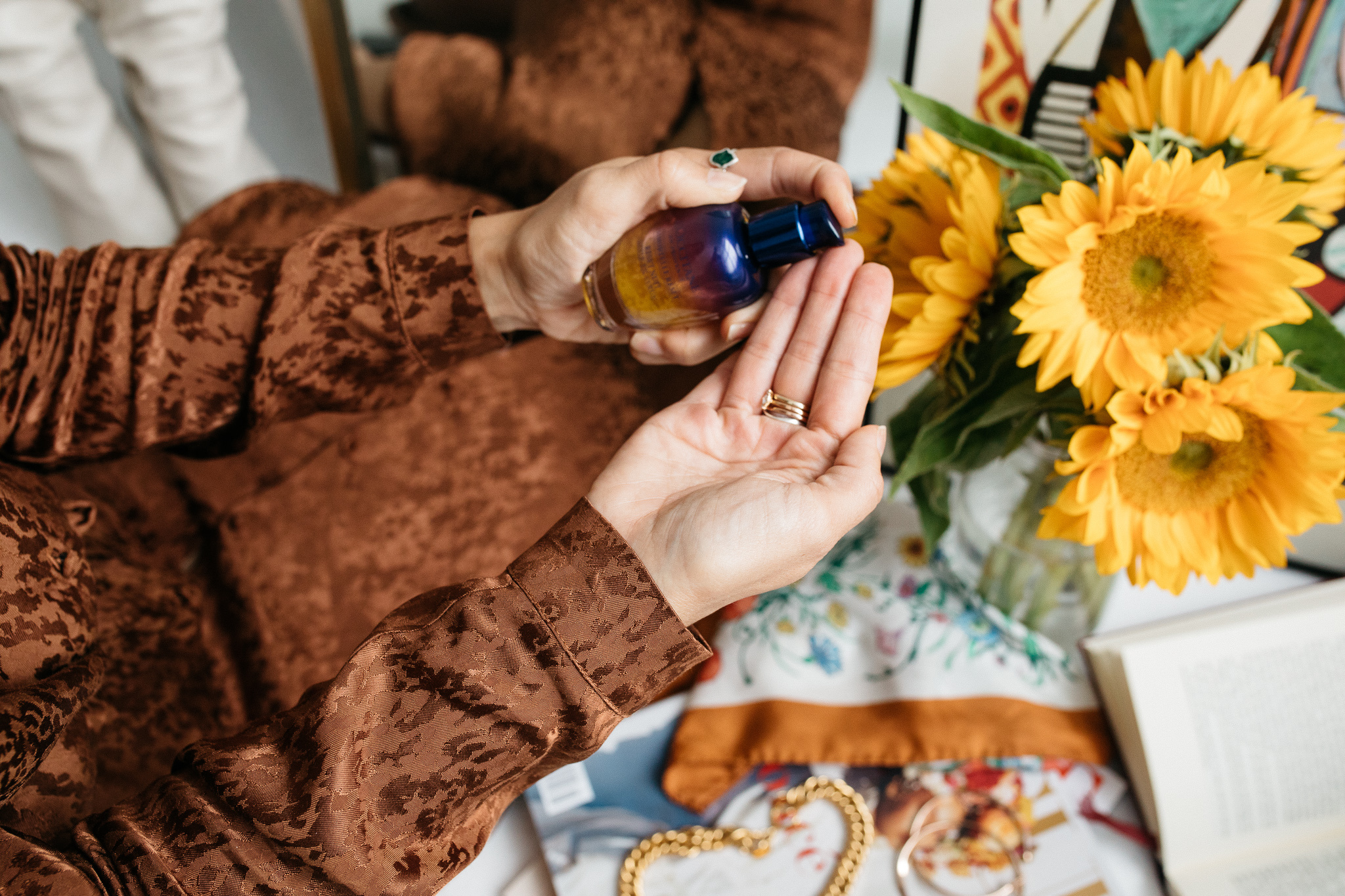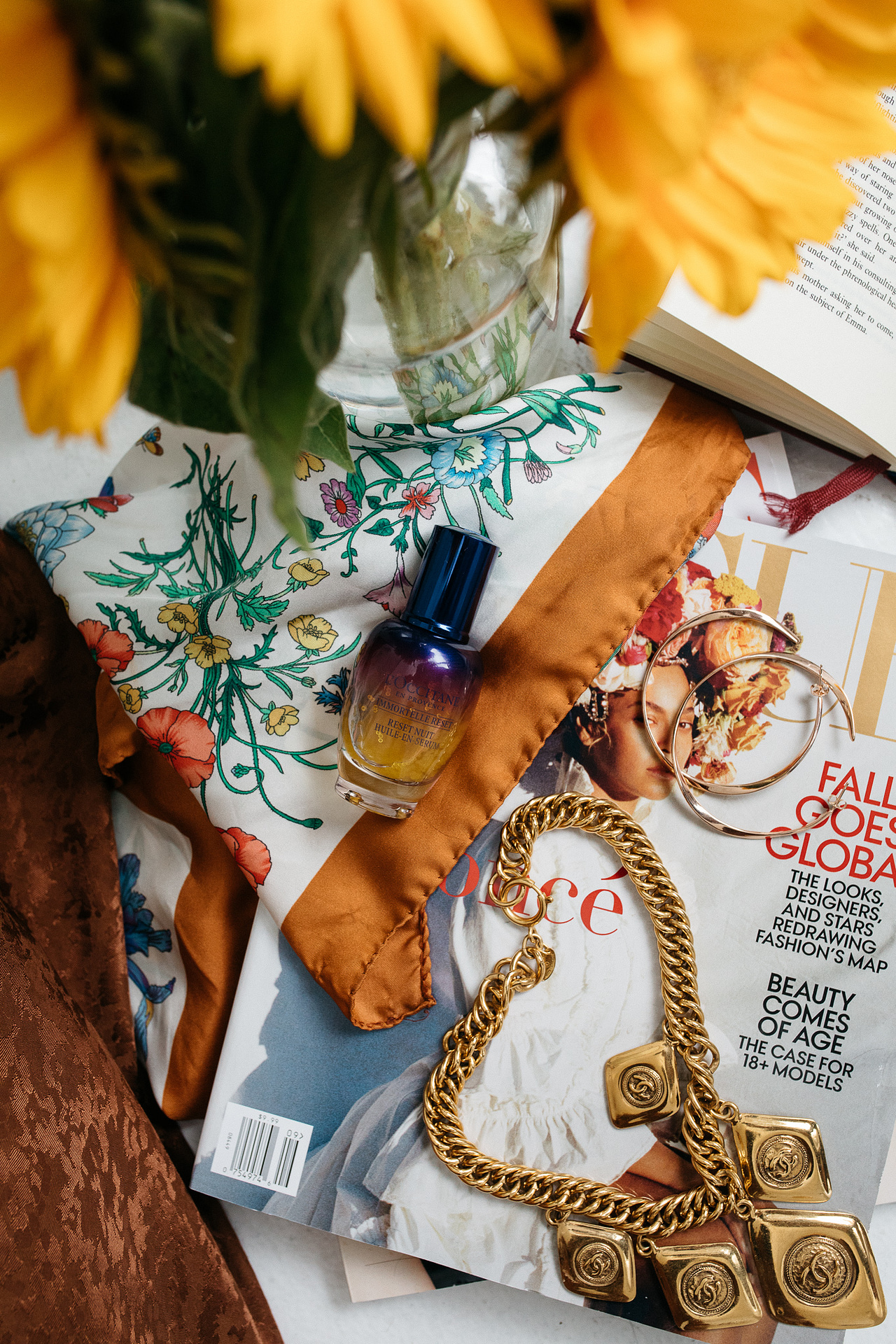 Truth be told, I'm a notorious over packer when it comes to trips, no matter how long or short my stay is.
I'll throw in far too many dresses, more than my fair share of jeans and a few "just in case tops" that 9 times out of 10, don't get worn. When it comes to my outfit planning, I like a bit of wiggle room, just in case the weather turns on me or my mood just isn't feeling a certain look. But when it comes to my beauty routine? I run a tight ship.
I suppose that's a bit hypocritical of me, but when it comes to slimming luggage weight, I'd rather know my liquids and beauty products are well edited, leaving room for, yep, that extra pair of shoes. Since this trip in particular to Italy and Paris was a bit of a whirlwind of many stops (and lots of checking in and out), I wanted to share my go-to beauty travel essentials with you all, in hopes it helps you edit your travel kits for your next trip!
L'Occitane

 

Immortelle Overnight Reset Oil-in-Serum that doubles as in flight mask: As much as I'd love to bring bottles and bottles of skincare products while I travel, it's just not feasible, so it's important to find one or two that go the extra mile for you while you're on the road. I've been testing out  L'Occitane's Immortelle Overnight Reset Oil-in-Serum for a little over a month now, having started right before Fashion Week and it was all I relied on for my evening moisture routine while traveling. It goes on pretty light and dewy -- absorbing quickly -- and I'll usually double up a bit more underneath my eyes because the cooling effect of the serum depuffs any baggage (perfect for fixing jet lag!). I stowed this guy in my carry on bag during my flight, and since I go sans makeup for all flights (saves my skin!), I used it as an overnight, flight mask. Best part, it goes on clear so you don't have to worry about scaring anyone during the flight. I've been impressed with the results so far -- especially since getting back from Italy and Paris as my skin typically goes haywire (read: SUPER DRY) after a bout of long flights, and this time around, my skin has been happy and healthy!
Makeup remover wipes: So I like to double up on my makeup remover wipes -- one pack in my carry on bag to have handy during the flight and another one in my checked bag. I always bring a small travel bottle of my cleanser (been loving L'Occitane's Shea 3-in-1 Cleansing Water), which I'll splash onto my makeup wipe during take-off. Before I get too comfy, I'll then sneak to the bathroom and do a quick cleanse over the sink and lather on my  L'Occitane's Immortelle Overnight Reset Oil-in-Serum while I wait for my wine and meal.
L'Occitane Lavender oil + chamomile tea: So essential during flights and for adjusting to new time zones. I'll simply place a few drops of lavender oil on my pillow case or perhaps my wrist and enjoy a cup of chamomile tea before going to bed. It makes unwinding a lot easier and makes for a lovely little travel ritual. After all, sleep is the ultimate beauty secret weapon!
Fragrance rollers: You all know I'm a sucker for my fragrances, but toting them around on trips can be a total headache. I love picking up little sample, tester roller tubes, which you can snag at most fragrance counters, or sometimes I'll opt to fill these little travel rollers with some of my favorite scents of the moment, like this guy and this guy. Dab, roll and go!
Opt for water-based makeup when possible: Whenever possible, I the idea of skipping powder-based bronzer, contour and blush kits and instead opt for a few dabs of a water-based makeup -- especially one that you can double up for blush, lids and lips. This means, you can free up the space of too many brushes and bulky compact kits + you look dewier in the process, win-win!
BB cream: Depending on the location and activities, I tend to go lighter on my foundation routine, because I want to give my skin a break during vacations. I love a good BB cream that has SPF doubled up in it.
What do you guys always pack during trips?
[show_shopthepost_widget id="3317394"]
This post was in collaboration with L'Occitane. As always, all opinions and styling are my own. Thank you for supporting all This Time Tomorrow collaborations!