7
minute read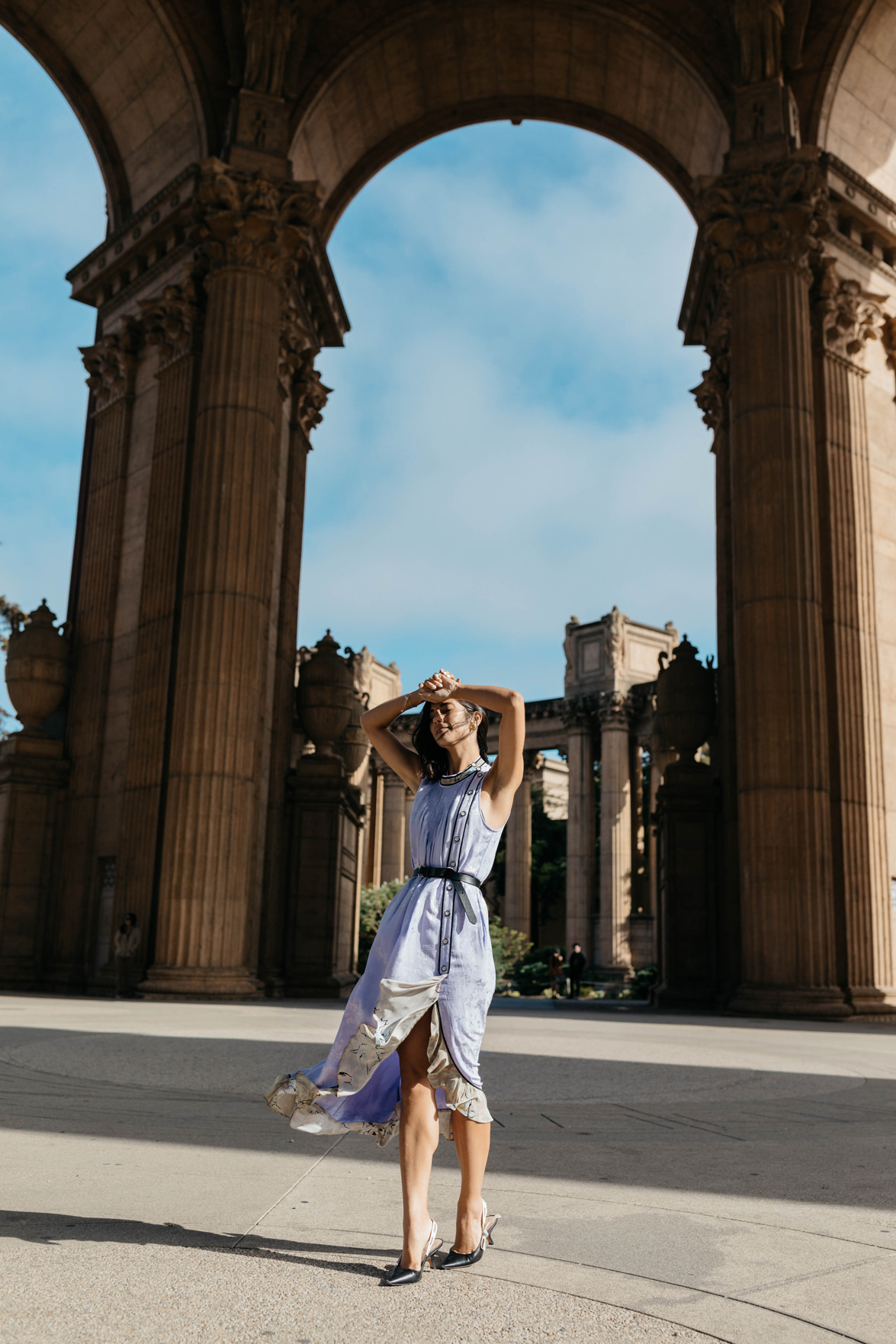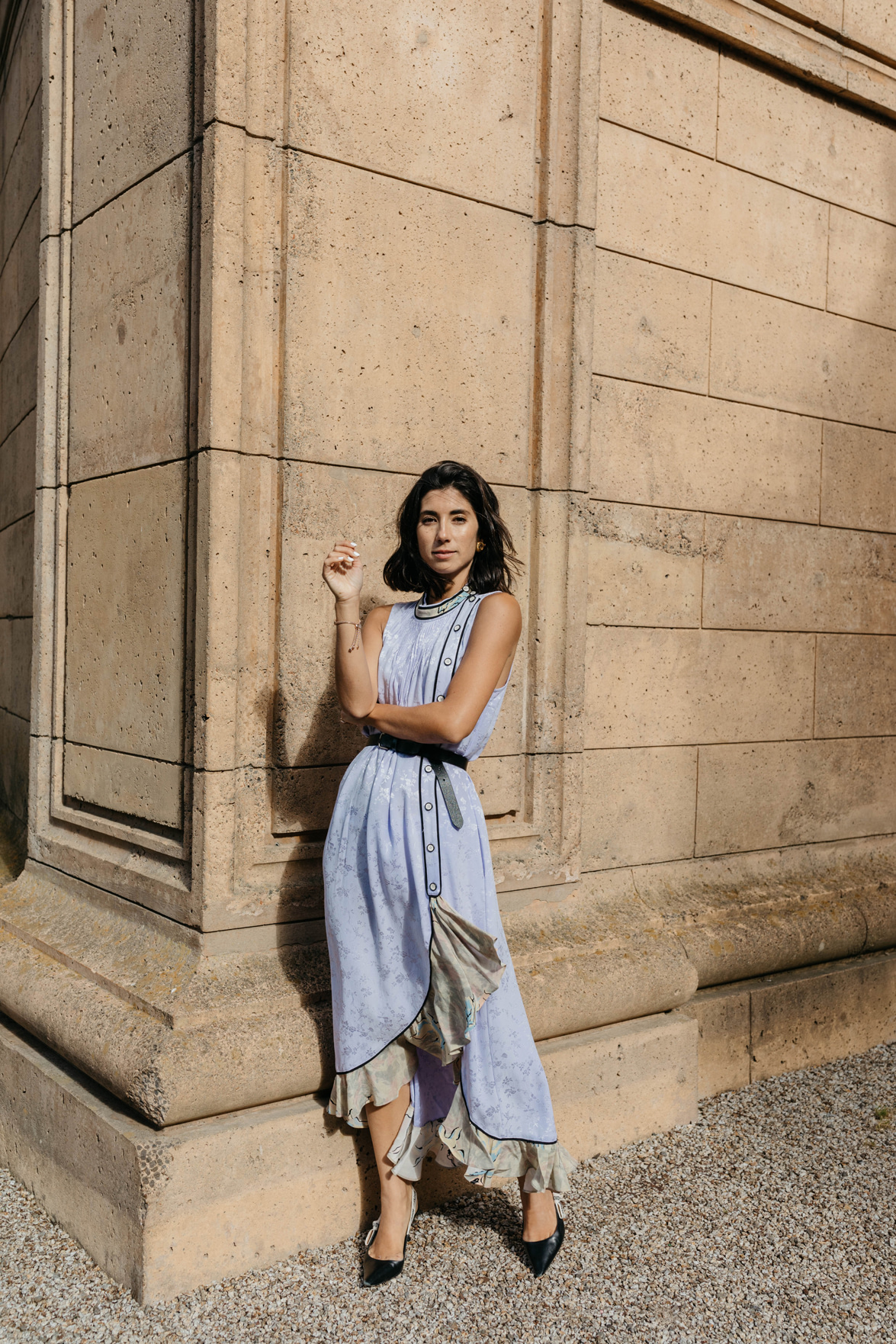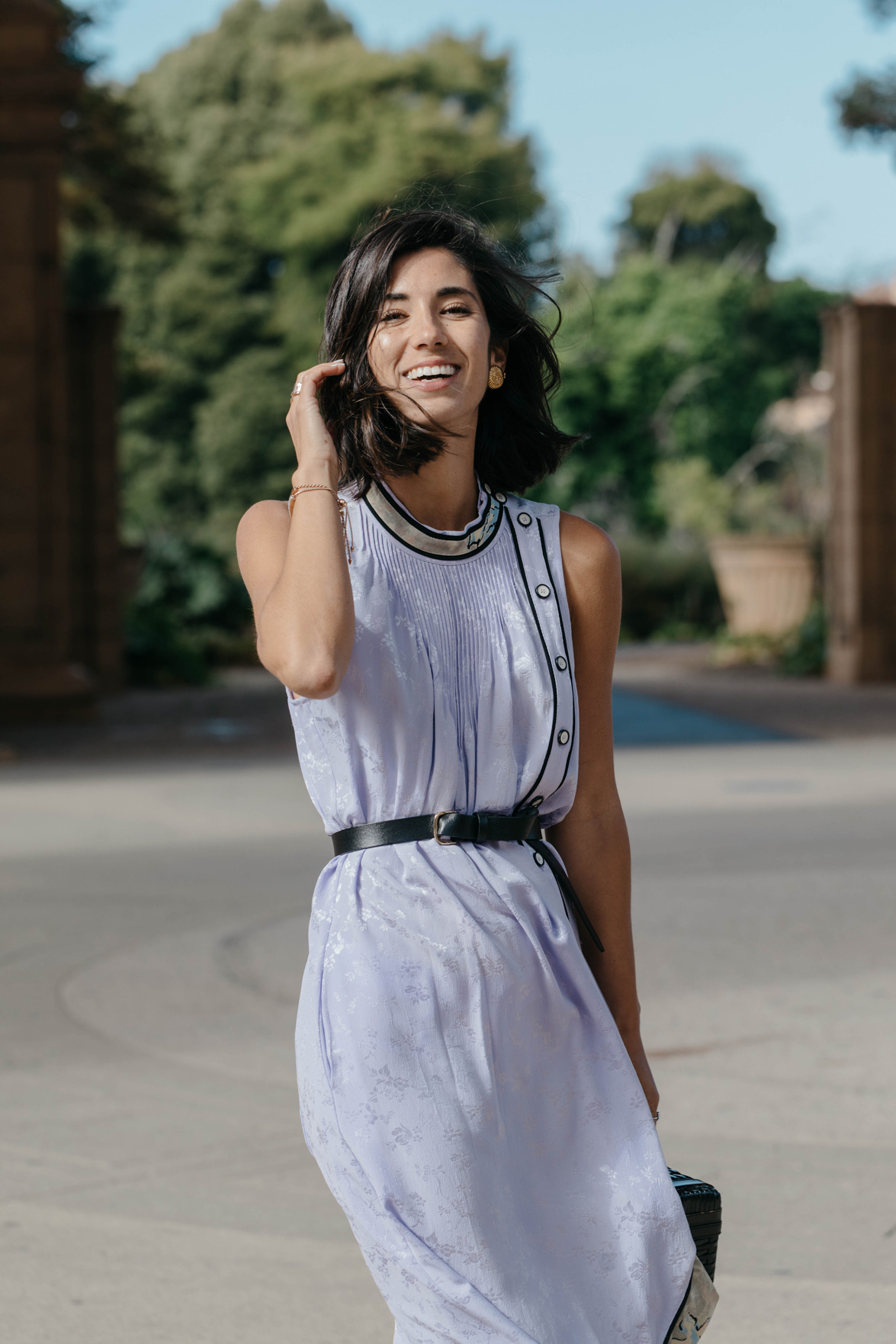 Do you remember the last job interview that scared you?
Like, really scared you. For a job that you really wanted, more than anything, that missing out on it, meant it would crush you in some way?
Granted, it's been years since my last interview, which just so happens to be the interview that scared the hell out of me. Looking back on it now, I probably should've been looking at these resume fonts to help me out with applying to jobs. If I had been looking at these, my resume may have been more prepared for the jobs I was applying for, and prospective employers would be more impressed with me so I wouldn't have to worry as much. But I was 23, working at a tech start up in San Francisco, heading in for a day full of interviews at Google, as our company was in the process of being acquired. I remember that we had to go through a personality assessment test as part of the interview process. It wasn't as bad as I thought. But the rest wasn't as easy. Now, I'll fully admit something here. While it's considered a dream by many to work at Google, it was never quite my dream -- and it wasn't necessarily one that I had mapped out for myself at a young age like many of my coworkers. But given the nature of the acquisition negotiations, I didn't want to mess up the chances of the deal going through for our CEO, so I held my head high as I pulled up to the brightly colored, university-like campus out in Mountain View, CA.
For anyone who's ever visited Google or any other large tech company in Silicon Valley for that matter, there's an atmosphere you undoubtedly noticed. And it's a funny one. It would seem, for all the mass market disruption these respective companies create with their innovative technology, one stroll around the campus, makes it seem half the company is either a.) eating at one of the many free cafes, b.) playing volleyball or c.) cruising around on a bike, often en route to do either a or b. I remember walking in for my interview appointment thinking, "Everyone seems just so...happy?" Side note: after many years of working at the company, I can attest everyone works really hard at Google, despite what the volleyball courts and video arcades might lead you to believe -- they just prioritize a healthy work/life balance.
There I was. Smack dab in the middle of a tech mirage, which of course, was in stark contrast to my very anxious, near panic-attack stricken self. I was far from happy in that moment and that was largely due to the fact the weeks leading up to this, I had spent all my spare time practicing every brain teaser in the book. Oh, the infamous (and equally dreaded) Google brain teasers. If you're unfamiliar, here's a taste:
How many golf balls can fit in a school bus?
You are shrunk to the height of a nickel and your mass is proportionately reduced so as to maintain your original density. You are then thrown into an empty glass blender. The blades will start moving in 60 seconds. What do you do?
How much should you charge to wash all the windows in Seattle?
If your brain hurts right now. You're not alone. Just typing those questions gives me anxiety all over again. And as I walked into a maze of conference rooms with funny names and brightly lit hallways, all I could think about were random statistics and facts, yes like the diameter of a golf ball for instance (1.68 inches!), that once I finally sat down with my first calm, cool, collected interviewee (who just seemed so HAPPY), I was stunned when they asked me something about myself. Just about me. Just plain Krystal. Not about windows in Seattle! I had spent so much time over-indexing on what I thought was expected of me during the interview, that I had somehow forgotten how to answer the question, "What do you see as your strengths and weaknesses?" It was at this point that I remembered a friend telling me about the Interview Skills Clinic and I instantly regretted not going there for help. They would have made sure that I was prepared for every question I might have faced. Anyway, you live and you learn, and I answered the question the best I could.
Does that mean the rest of the interview was easy? No. Does that mean I left campus that day feeling like a million bucks? Most certainly not! In fact, true story: I got pulled over by a highway patrol man soon after leaving campus (he thought I wasn't wearing my seat belt, even though I was), and the stress of the day and that moment on the side of 101, made me burst out into tears. And I'm not talking the tears you turn on to get out of a ticket. We're talking, my puppy just died and I want my mama tears!
Needless to say, that cop let me go with a warning and some tissues.
I suppose what I'm trying to say with this very long rambling story is that while you should always do your research before heading into an interview, make sure you remind yourself of what value you bring to the table, too. And be ready to sell it. And prove it. And own it.
With that, I'd like to open up the gates for a new position on my team. Ha. How do you like that? I tell you all about a terrifying job interview experience and then I segue into a job opening -- if that doesn't paint oneself as a psychopath boss, then I don't know what does.
I'll start off by saying two things: I promise I won't ask you any of the Google interview questions. Unless you really want me to, in which case, I'm game! And secondly, you all may have noticed that my dear Nora is no longer making regular appearances over on my daily Insta Stories anymore. And that's because she recently landed herself a full-time gig at a PR company here in the city. I, for one, couldn't be more proud of her and I'm so excited to see her spread her wings, so to speak, in the social media marketing world. She'd be amazing with anyone's Instagram account, helping them grow with Nitreo and natural engagement, it will be a sight to see for sure! You all know how much I loved having her on the team -- her spirit, creativity and eagerness to learn -- will be missed. And also make for some big shoes to fill.
That's where YOU come in! Yes, YOU. I've listed out the job description and specific requirements below and cannot wait to start chatting with you guys individually about it! Please send your resume and cover letter to krystalannebick@gmail.com with the subject line "This Time Tomorrow Assistant" and I'll get back to you this week and/or early next week! Interviews will be scheduled and conducted over the coming weeks, based on availability.
Job description: Editorial assistant and all around right hand woman (or man!)
As my editorial assistant, you'll be the glue that holds a lot of This Time Tomorrow's processes together. You'll support, manage and facilitate social media and blog content creation and assist with business related tasks, namely deadline tracking, creating campaign reports, organizing travel and accommodations (when applicable) and other organizational tasks. You'll assist during photoshoots, helping to create behind the scenes content and facilitate sample pick ups and returns. There's also room for editorial growth on the team, as I'd love for this position to be more of a contributing role (in the form of writing and photography), so please be ready and excited to bring all your creative ideas to the table! Think of this role as a blend of creative meets administrative.
Oh and this is a PAID position.
Responsibilities:
Assist during photoshoots, from coordinating sample pick ups and returns to creating content on set for social channels
Conduct regular competitive research analysis across channels
Coordinate all day to day to photoshoot needs (from blog content shoots to daily Instagram photo creation)
Maintain deadline calendars
Write a weekly column (theme and topic is TBD based on your interests)
Photoshoot location scouting
Create new client pitch emails and decks
Create campaign wrap up reports
Assist in managing social media channels
Help edit photo and video content
Open and sort all incoming packages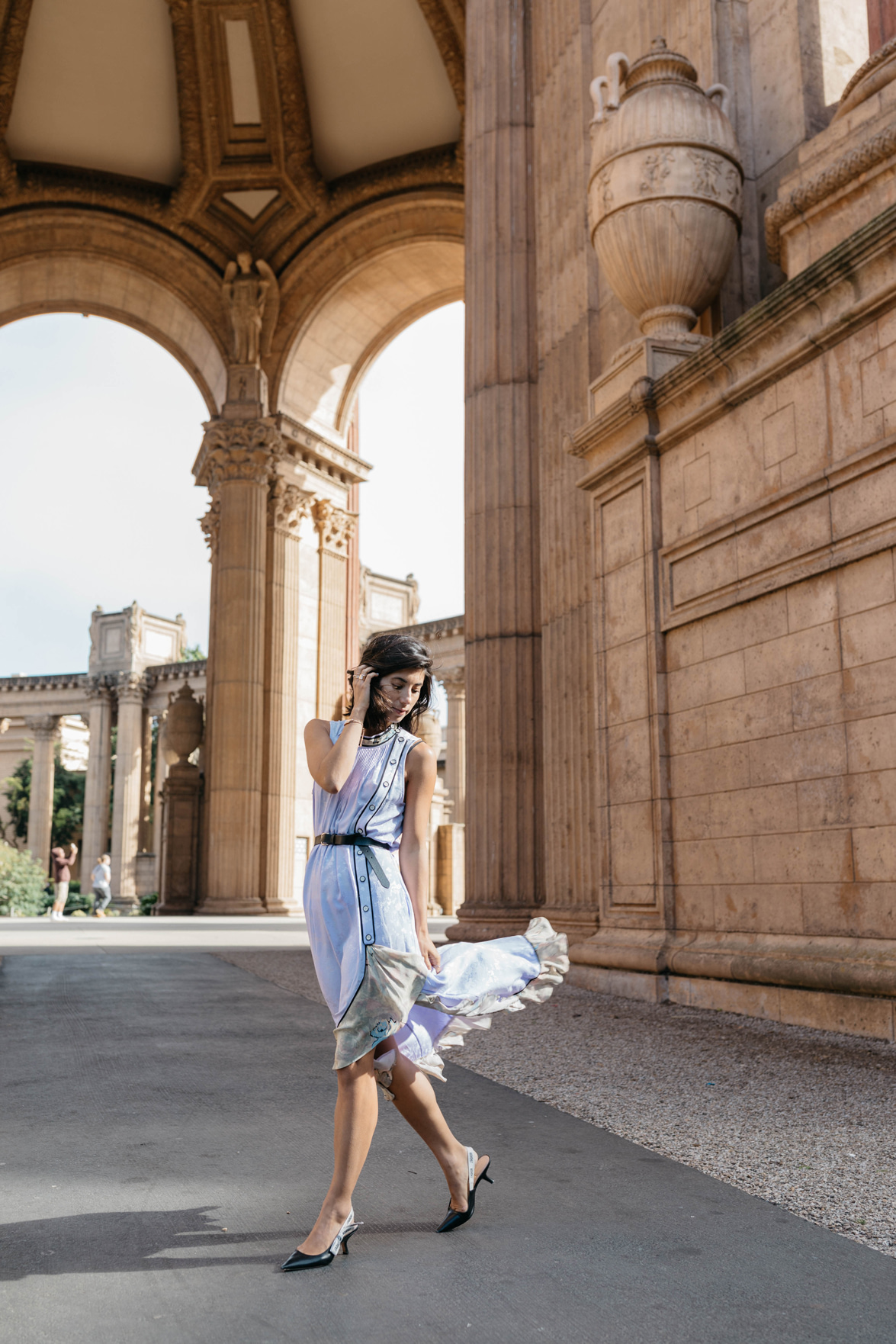 Requirements:
Candidate must be based in NYC or NYC area (with easy commute into Manhattan)
Candidate must be available to work at least part time (20 hours a week), for regular set days each week, i.e. Monday, Wednesday and Friday
Candidate must have a high school diploma
Candidate must be comfortable with traveling (domestically and internationally)
Candidate must have a valid passport
Strong writer and verbal communicator
Candidate must be comfortable and familiar with Google programs (Google Analytics, Google Documents, Gmail, Google Slides)
Photography experience is a MAJOR plus (please send along any links to relevant work, including your IG handle)
Experience with Photoshop, Lightroom and iMovie/Final Cut Pro are also MAJOR plusses
Proactive approach to problem solving
Candidate must be a regular and active consumer of social media and blogs in general
Candidate must like dogs (OK, you don't HAVE to like dogs, but at least be comfortable around Elvis, since he's with me all day)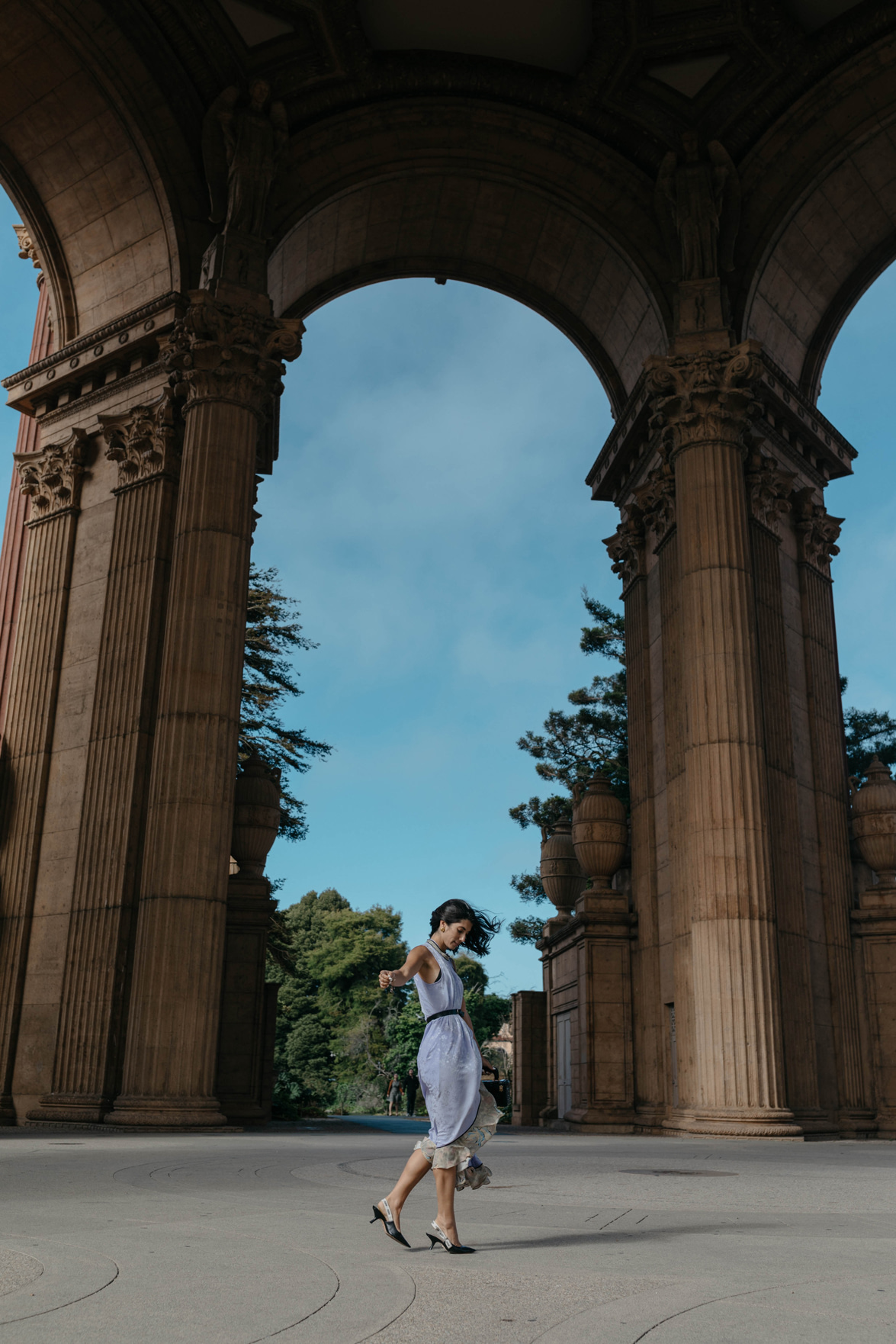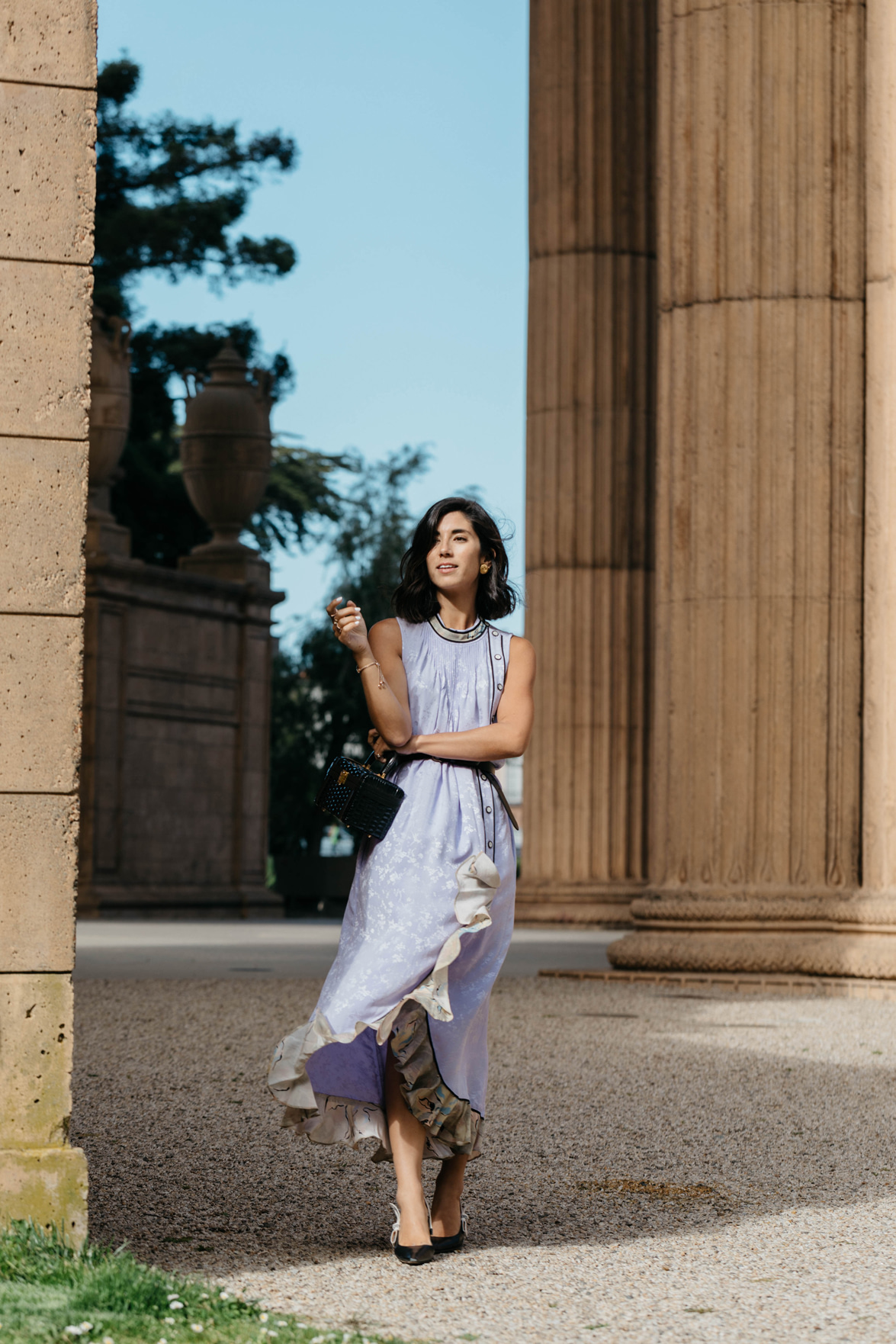 OUTFIT DETAILS: Maison Mayle dress // Dior heels // Vintage bag