3
minute read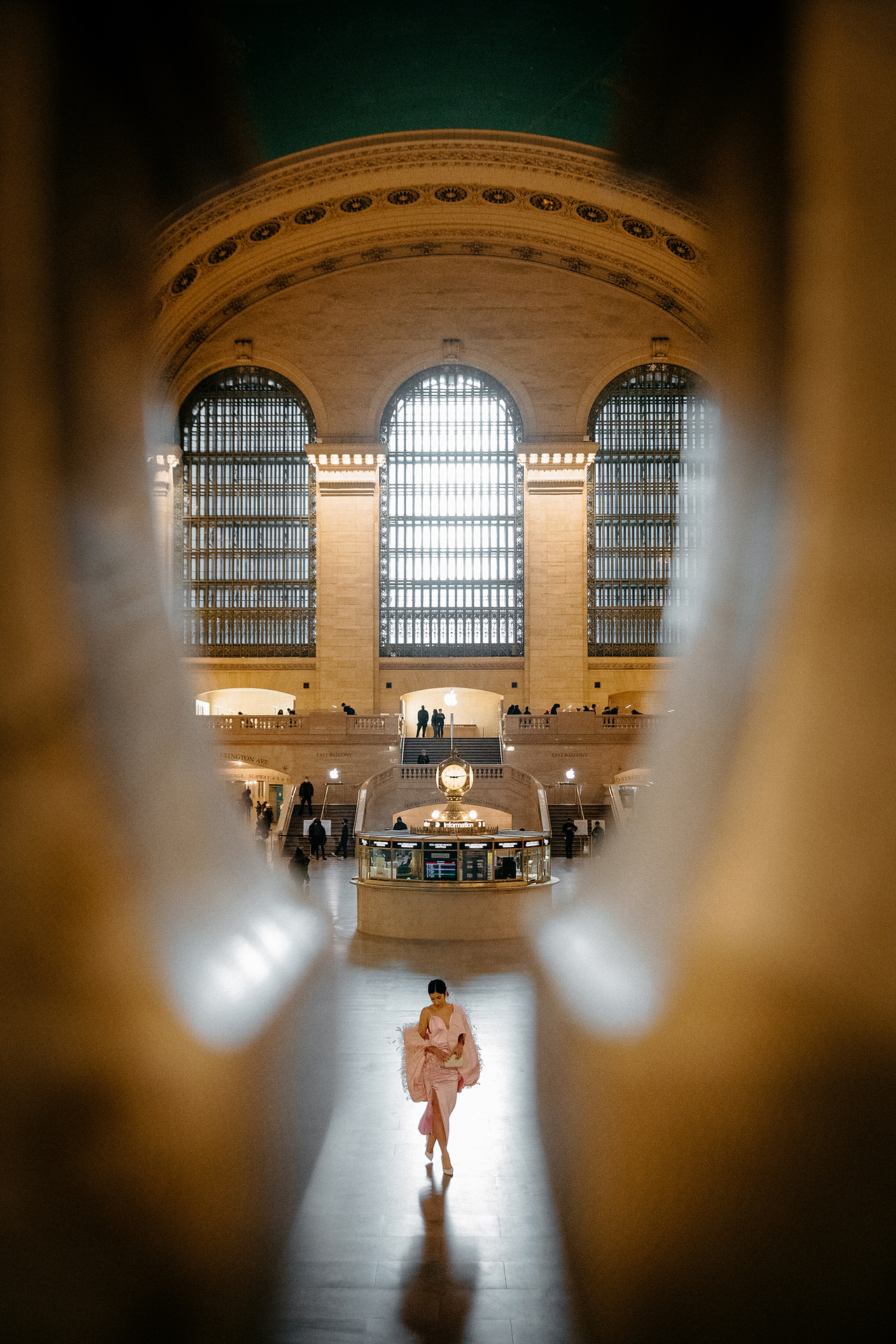 Years before I moved to New York City...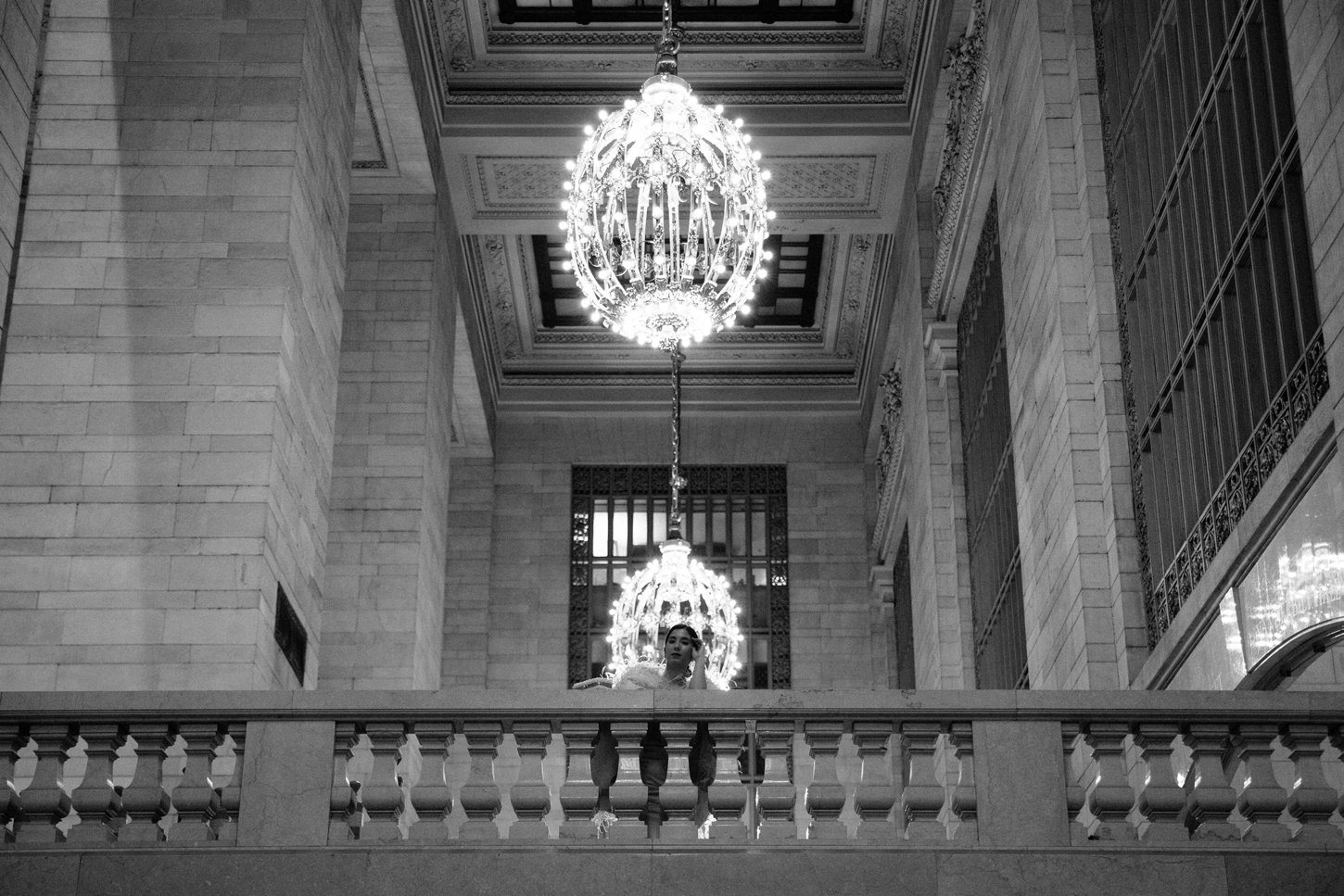 I would fly in from California to visit my good friend Christine at her West Village apartment. There I spent many nights, as I'm sure lots of other 20-somethings do when they yearn for NYC — crashed on a couch, a few glasses of wine deep, too giddy to sleep because, well, New York was happening out there! Right outside her door! And on her very door hung a postcard with a certain John Updike quote that without fail, I'd read and think about whenever I left her apartment to join the crowd of locals and tourists alike on Carmine Street. That quote read:
"The true New Yorker secretly believes that people living anywhere else have to be, in some sense, kidding."
Since those visits, even since moving to New York years later, I would think about that Updike quote often. When would I feel christened as a "true New Yorker?" Could I even do that? Was it allowed? Or was there a code that required me to live here for at least 10 years or serve jury duty, whichever came first? Little did I know, it would be my hardest year here yet — 2020, the year that would bring many of us to our knees, literally and figuratively — that would actually cement that feeling for me. Don't get me wrong, I have plenty of inspiring, pinch-me, "only-in-New-York" moments that I'm incredibly thankful to call my own, but witnessing the city come together the way it did this past year, with utter selflessness, courage and such tenacity of spirit? That will forever live in my heart — a testament to how much I love and belong to this city, no matter how far I may stray from it over the coming years, and how much I know this city loves you. Loves each and every one of you.
To live anywhere else, to find a city that's a greater teacher, muse or lover — well, I'm sure Updike would agree, we'd only be kidding ourselves. That city simply doesn't exist.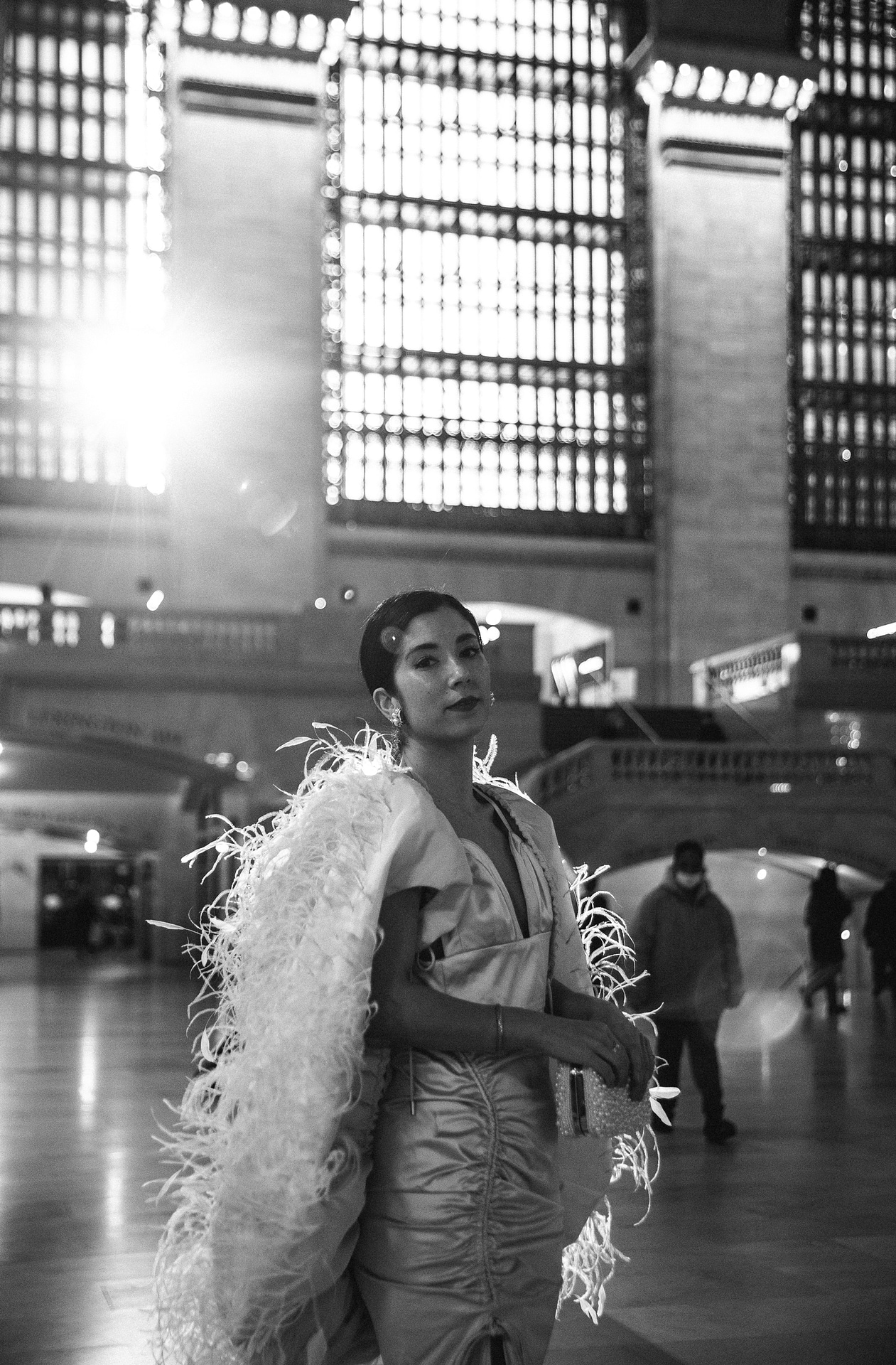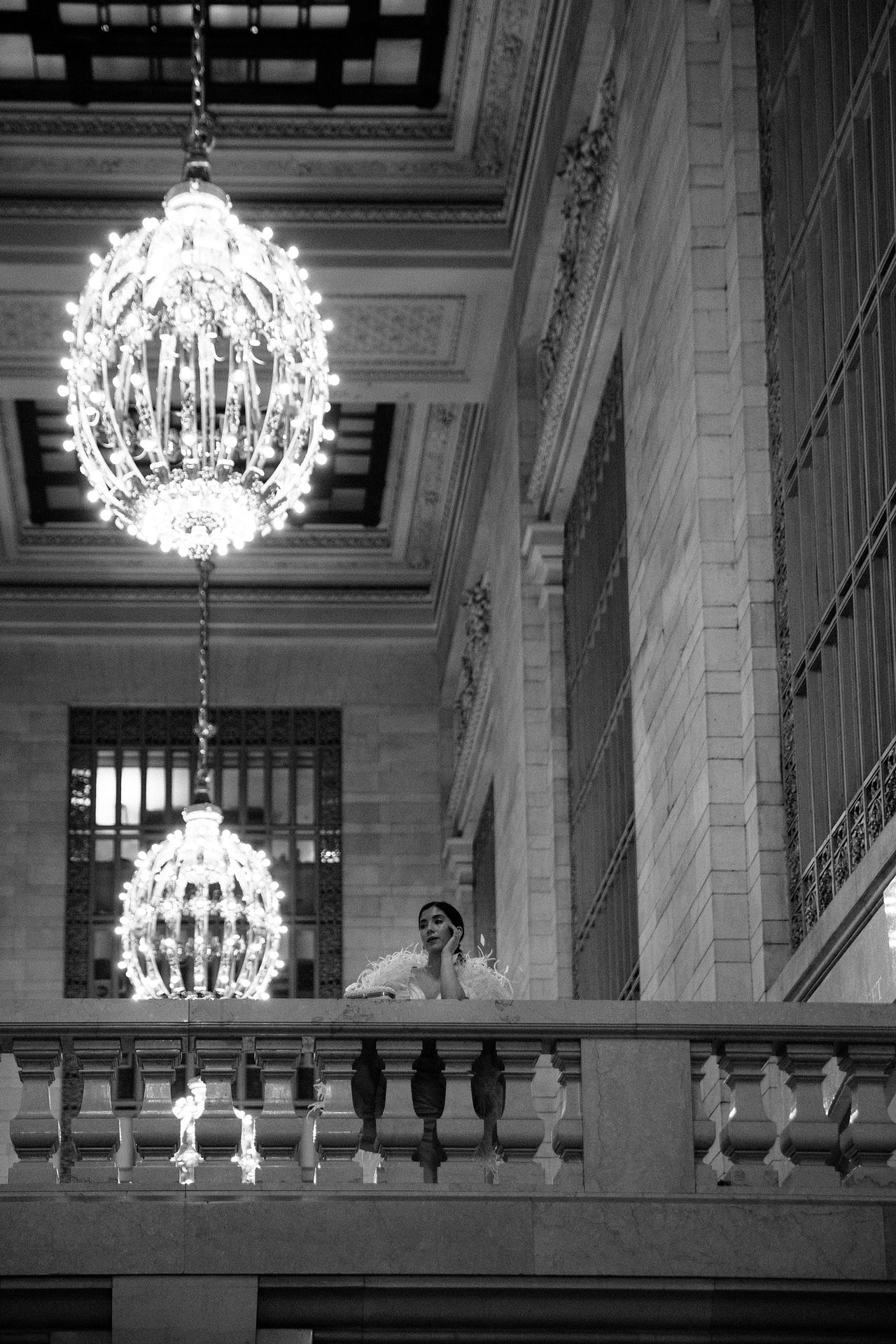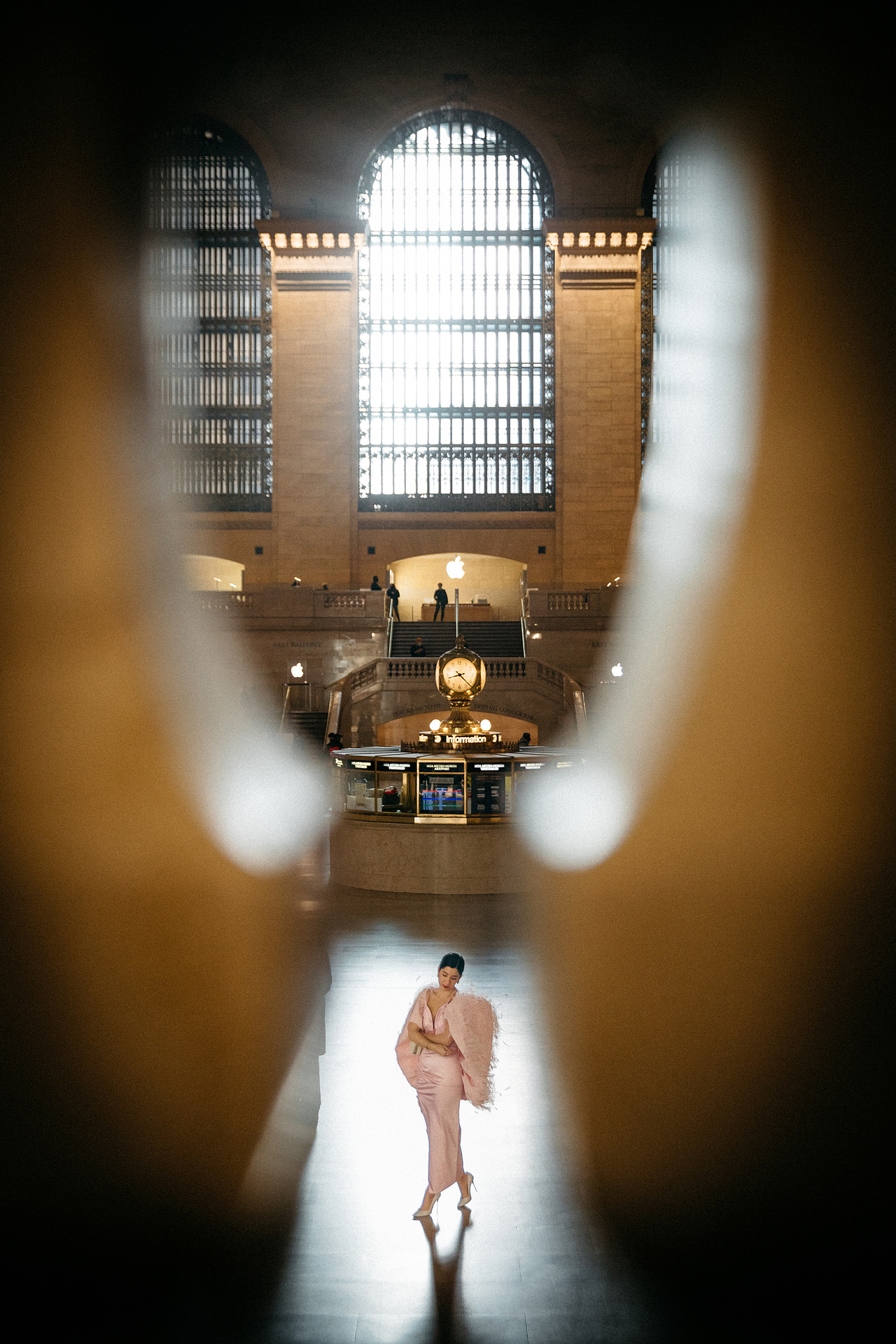 OUTFIT DETAILS: Prabal Gurung dress and feather bolero (borrowed, not yet available) // Sarah Flint heels (gifted) // Pearl clutch from The Met (similar style here)