4
minute read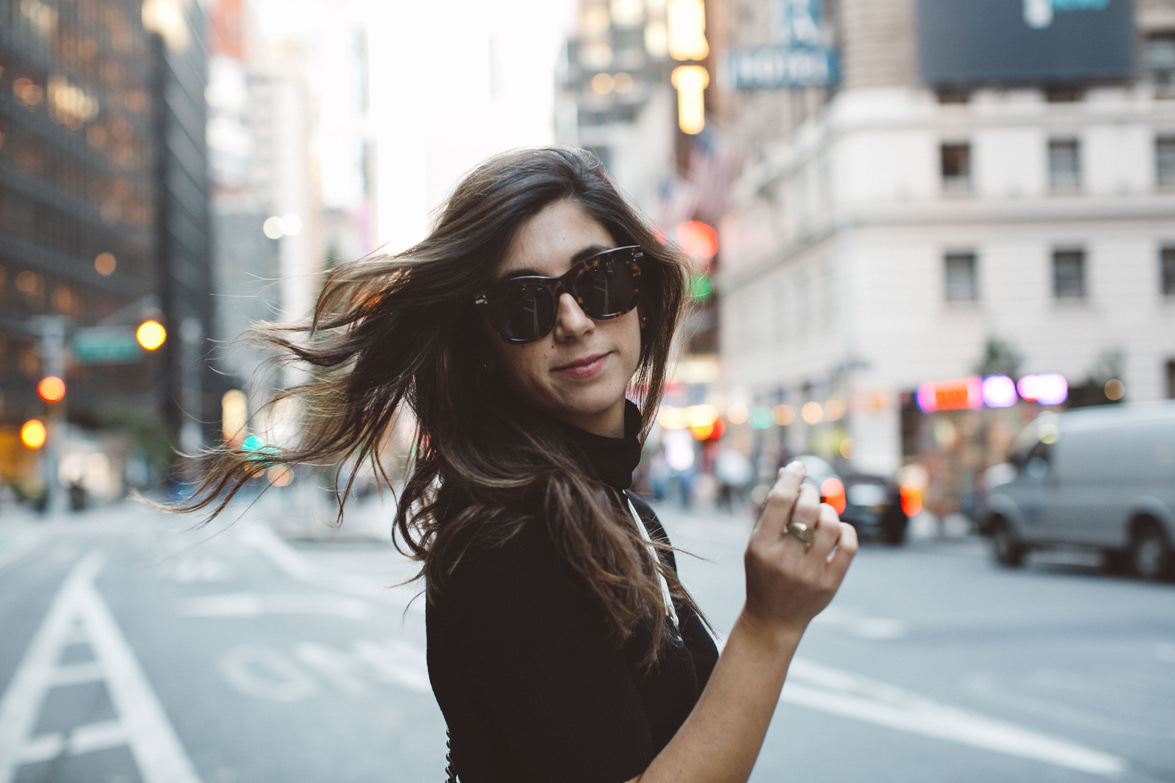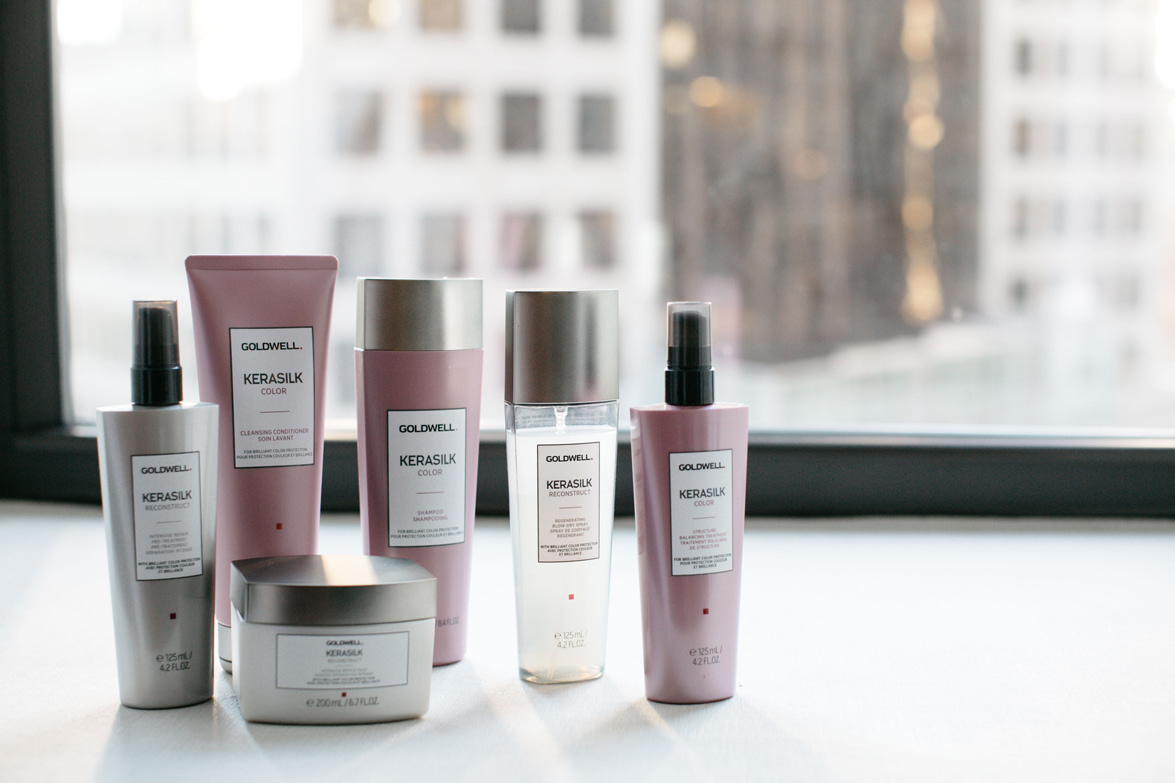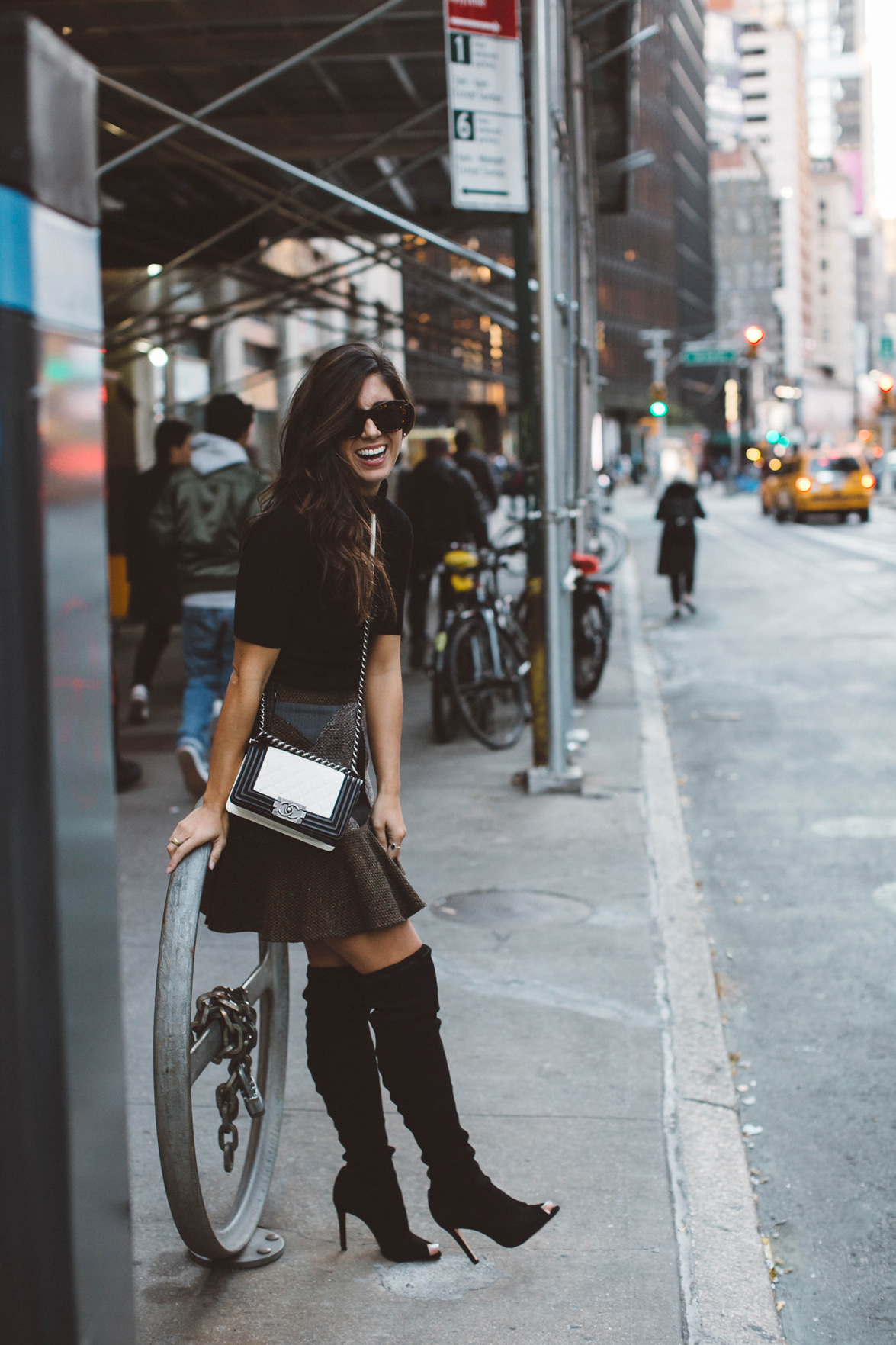 If you've followed This Time Tomorrow for some time now, you know I love a good wavy hairstyle. But if you've also followed This Time Tomorrow for some time now, you know my hair is pretty straight, with minimal natural wave. What does that mean? I curl it. Pretty much every day with a curling iron. Couple that with the fact I already have relatively dry, coarse hair as it is and I've dabbled in highlights here and there, and things can get pretty damaged around these parts. OK, really damaged.
It's been a struggle over the years, to strike the right balance -- nourishing and moisturizing, without weighing my hair down or simply covering up the problem temporarily. I've tried lots of different luxury products for hair. I've tried leave-in creams. I've tried pretty much every bottle that screams "For dry, damaged hair" hoping my hair comes out looking like a hair commercial, where everyone is swinging their silk-like hair back and forth. The truth is, I've accepted my hair for what it is -- I'm never going to have that perfect, silk-like hair in commercials (because, honestly, who does?), but I can aim for my hair's best potential -- rebuilding it to it's prime condition.
I've had friends rave about Goldwell's Kerasilk product line for a while now, so when the brand approached me about using their customized hair care line, I was curious. I hopped over to Prema in the Lower East Side (such a great little Aussie salon!) for a one-on-one consultation regarding my hair woes. Unsurprisingly, my stylist could see the heat damage right away (it's hard to hide!) and noticed that my summer highlights had wreaked a bit more damage to my hair shaft than I had realized. I explained to him that I frequently use high heat to style my hair and didn't see that habit changing anytime soon -- to which he remarked, my hair texture is actually helping me in that department. The weight of my hair alone means it can take a fair beating (from heat and pollution), but it needs to have a consistent treatment regimen. He then set me up with my routine, that I've been following diligently since, mixing and matching a few key products from Kerasilk's Reconstruct line and the Color line.
For starters, I don't wash my hair every day, unless I'm really in the midst of marathon cross training. I rely on dry shampoo on my off days, but for the most part, I wash every other day, and always in the evening to allow air drying (I avoid hair dryers like the plague). And whenever possible, I try to avoid too many high pony tails for extended periods of time or tight buns (they encourage strand breakage, especially if you're not using a soft elastic band). I'll alternate between my curled hair style when I need it or loose braids on my off-duty days.
As far as my wash routine, I've been using the Reconstruct shampoo and conditioner and I've started seeing less visible breakage after about a week of continuous usage. In the evenings, I'll alternate mask types, between the Color and Reconstruct versions, leaving on for 2o minutes each time. When it comes styling time, I spritz on the Reconstruct blow-dry spray to ensure ample heat protection.
I'm looking forward to really letting this routine sink in -- but I'm already happy with the results after a week and a half. My hair texture is still the same (dry) but it has strength to it now -- and it's far less brittle than it was before. It's starting to feel healthier from the inside out.
Have you guys tried out anything from the Goldwell Kerasilk line? Would love to hear your thoughts!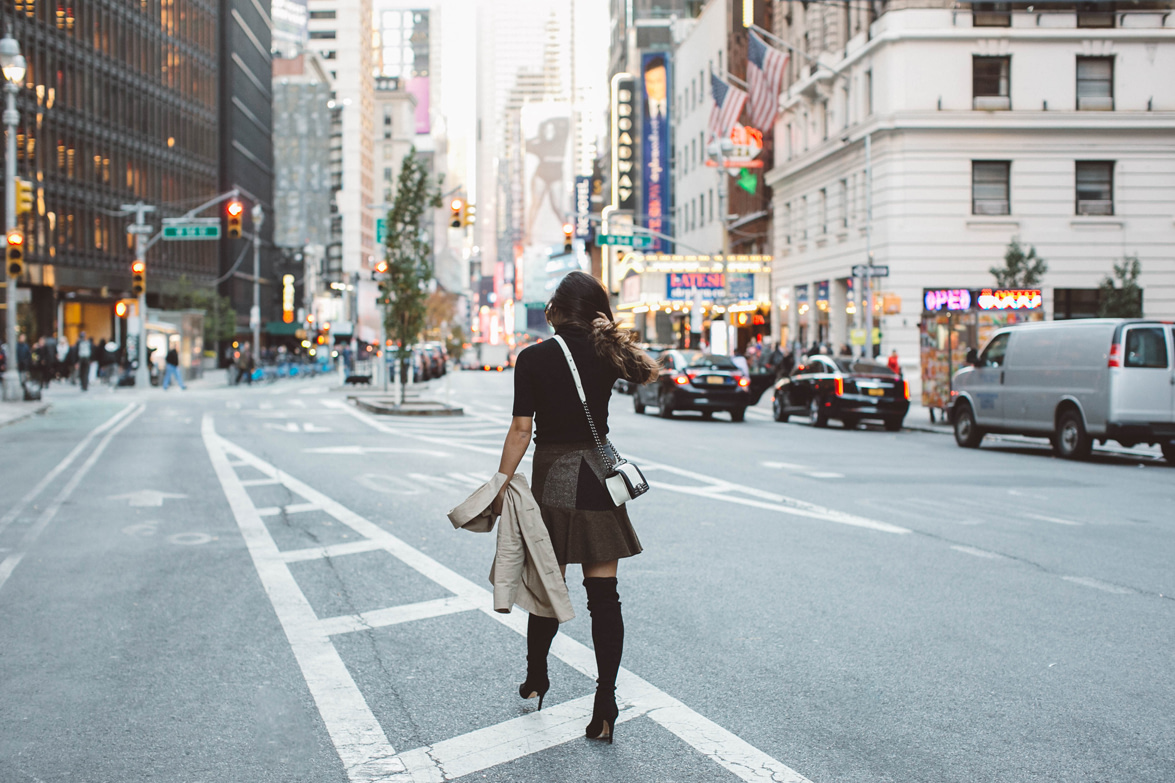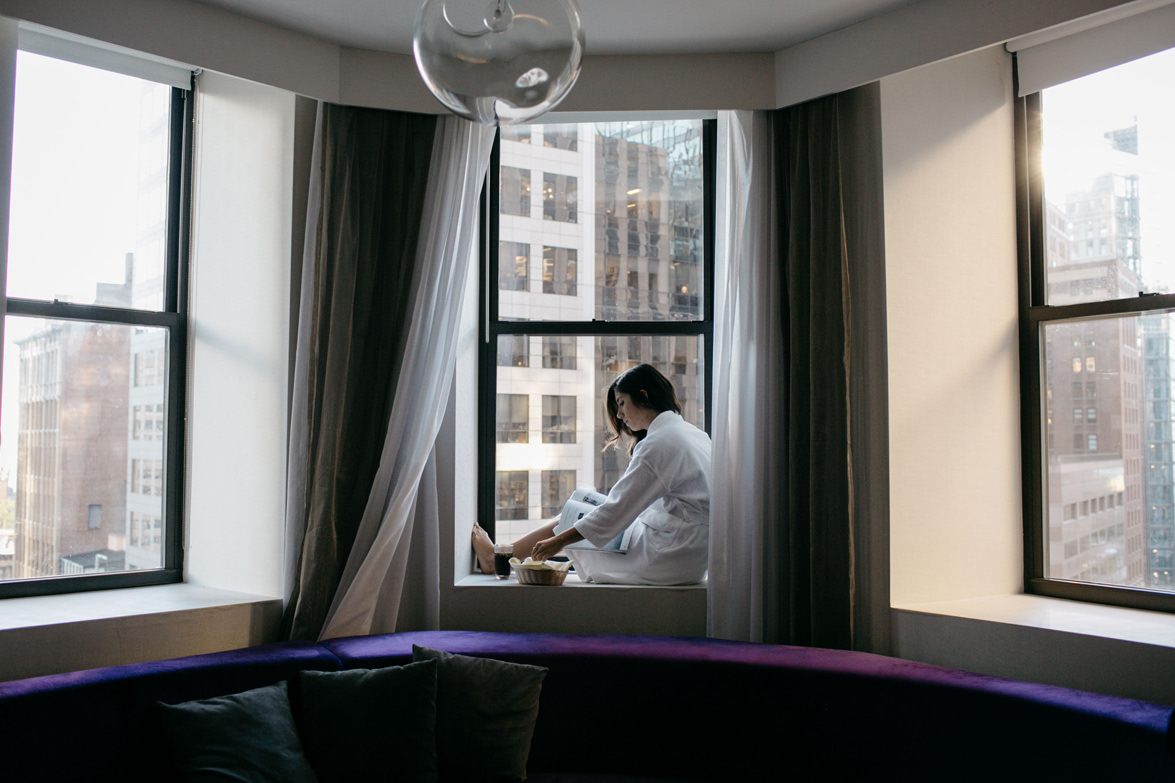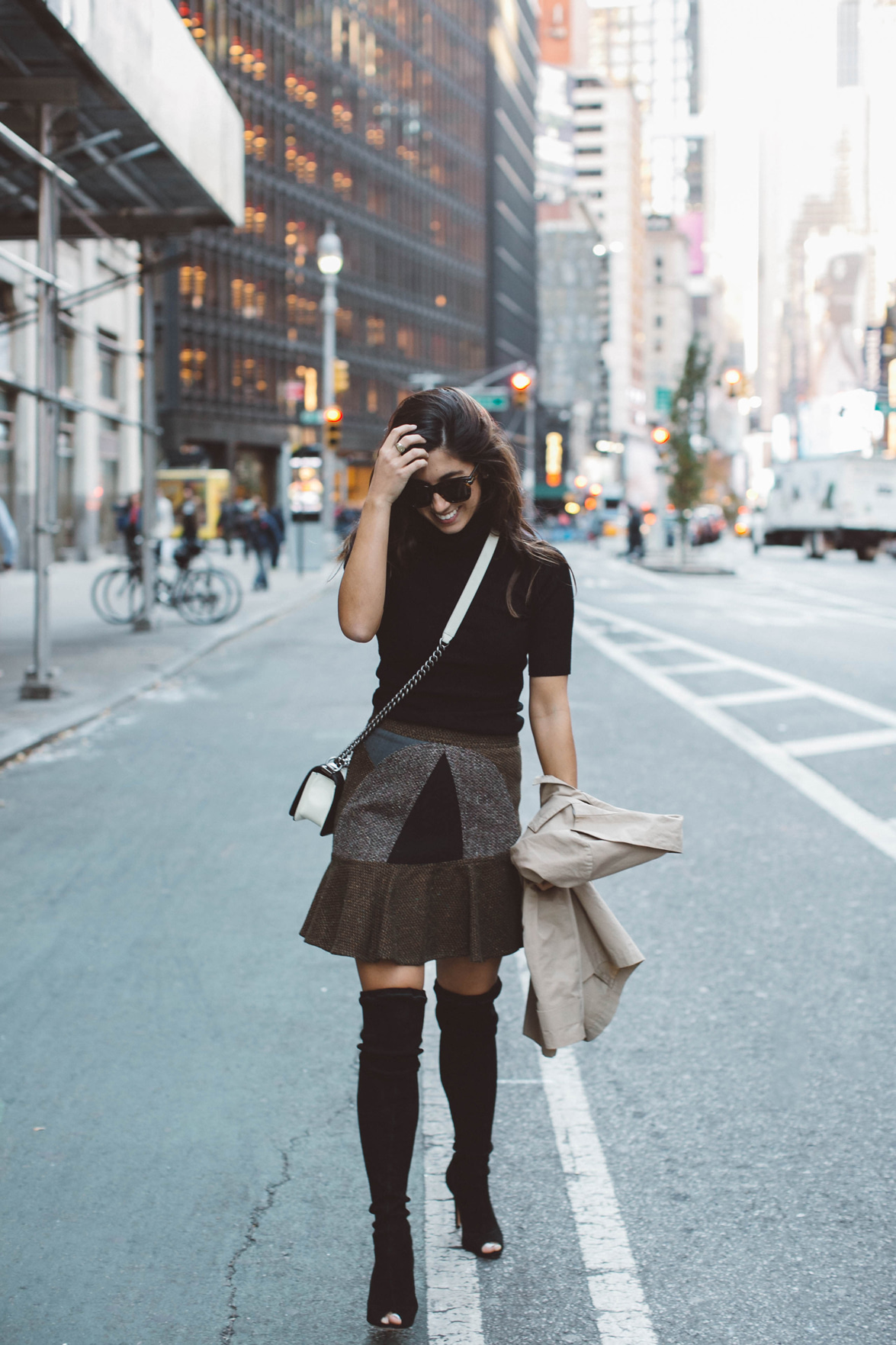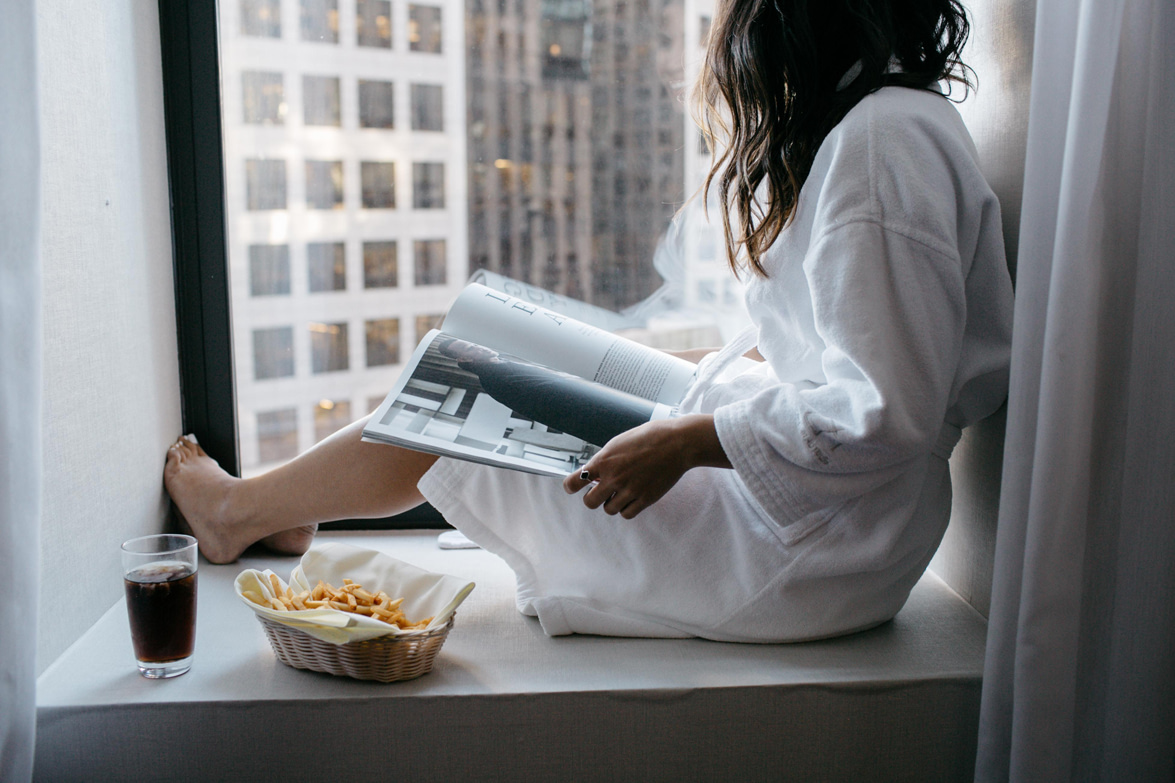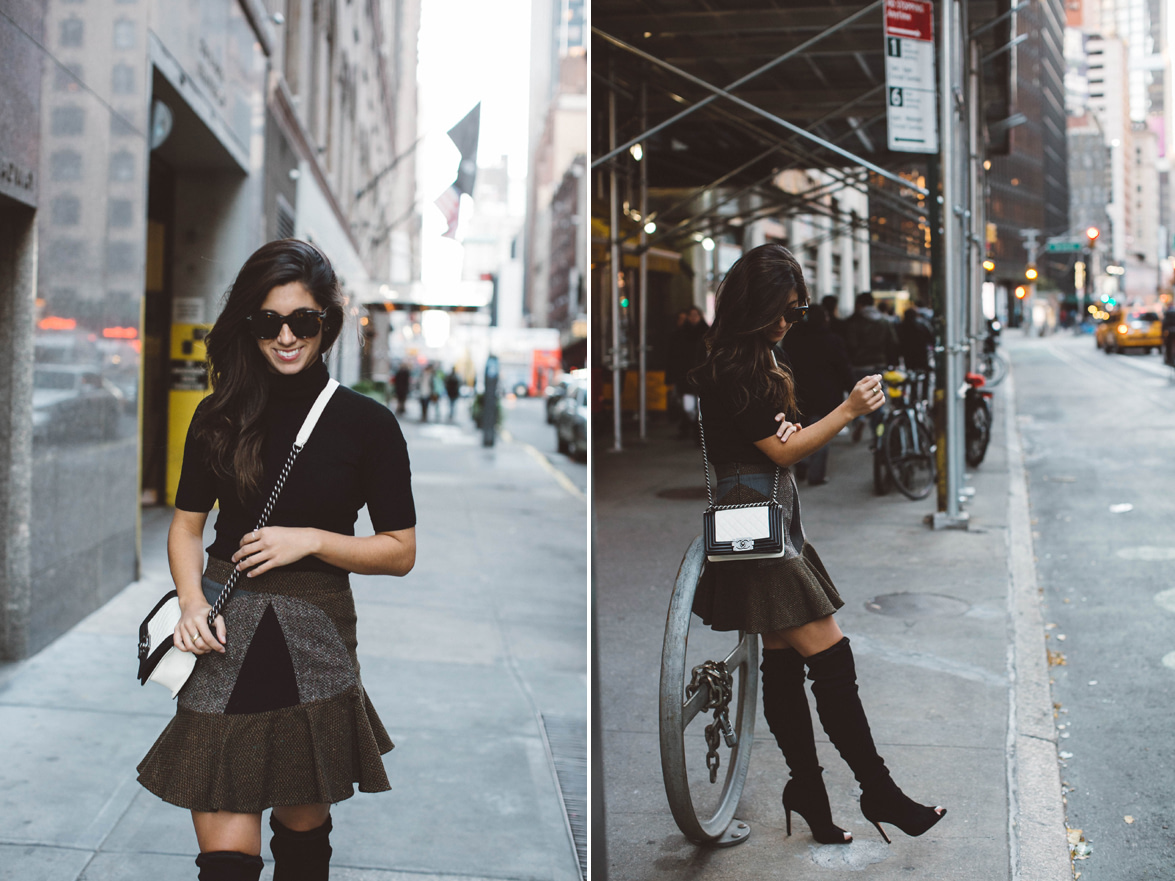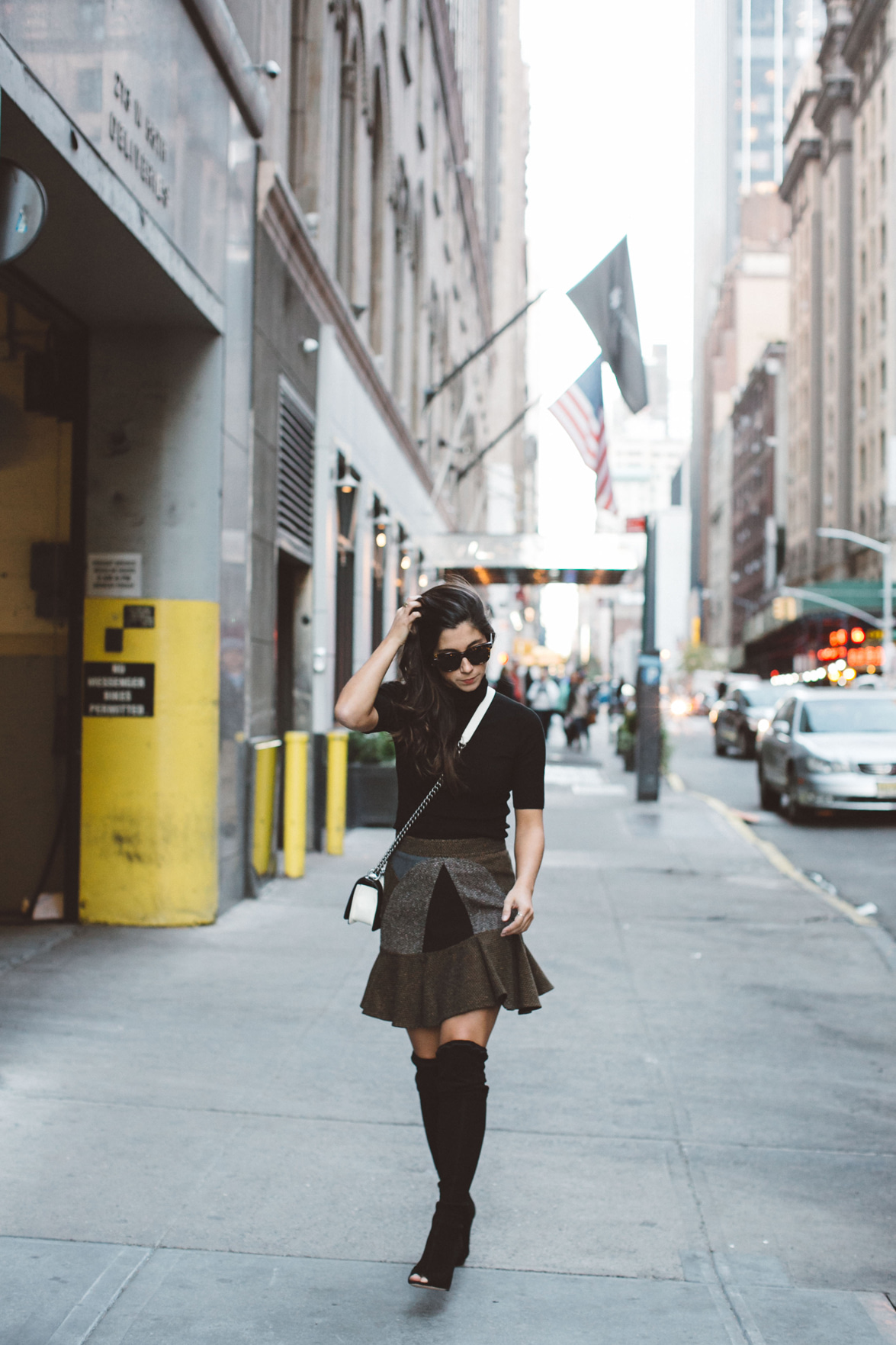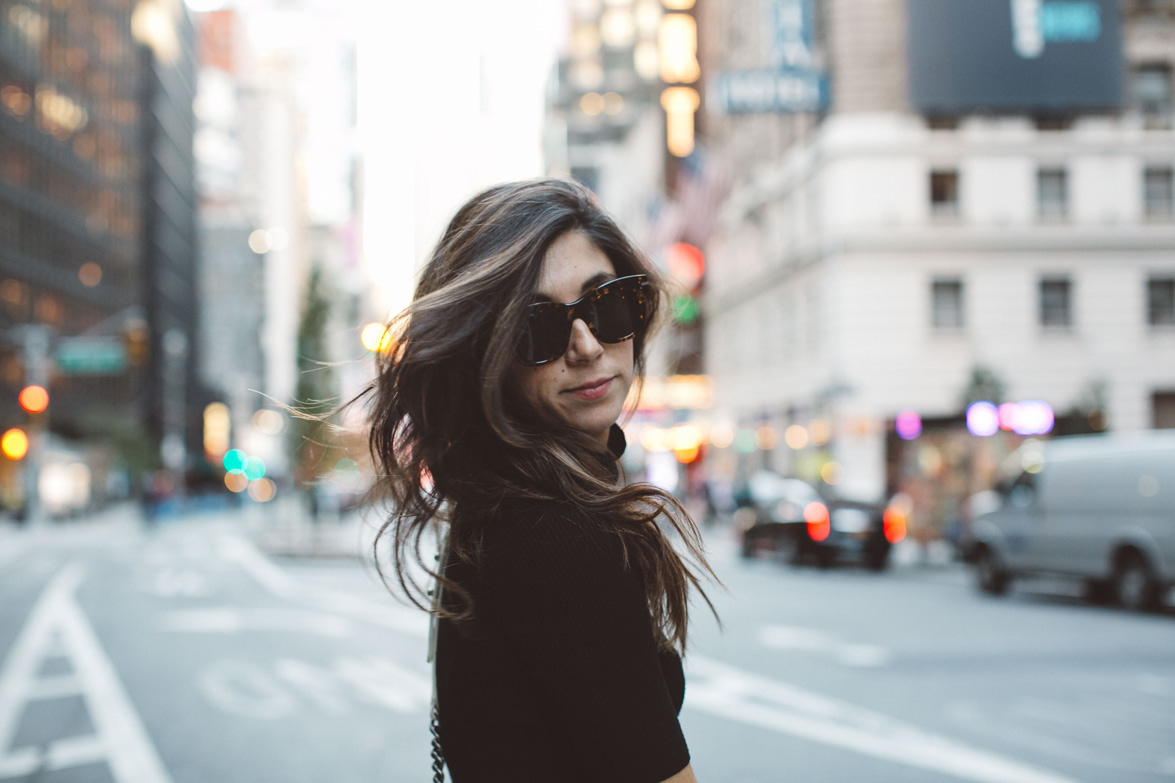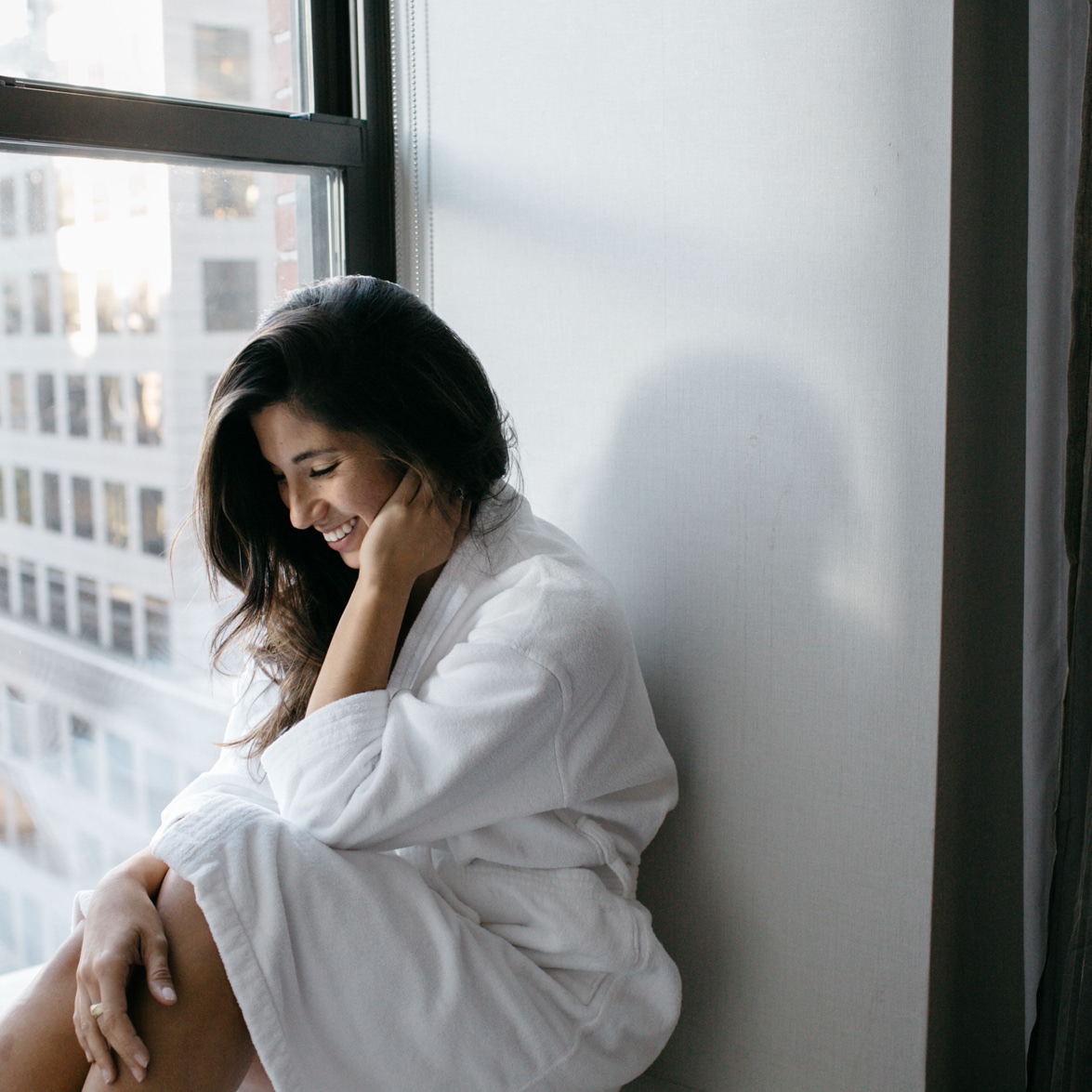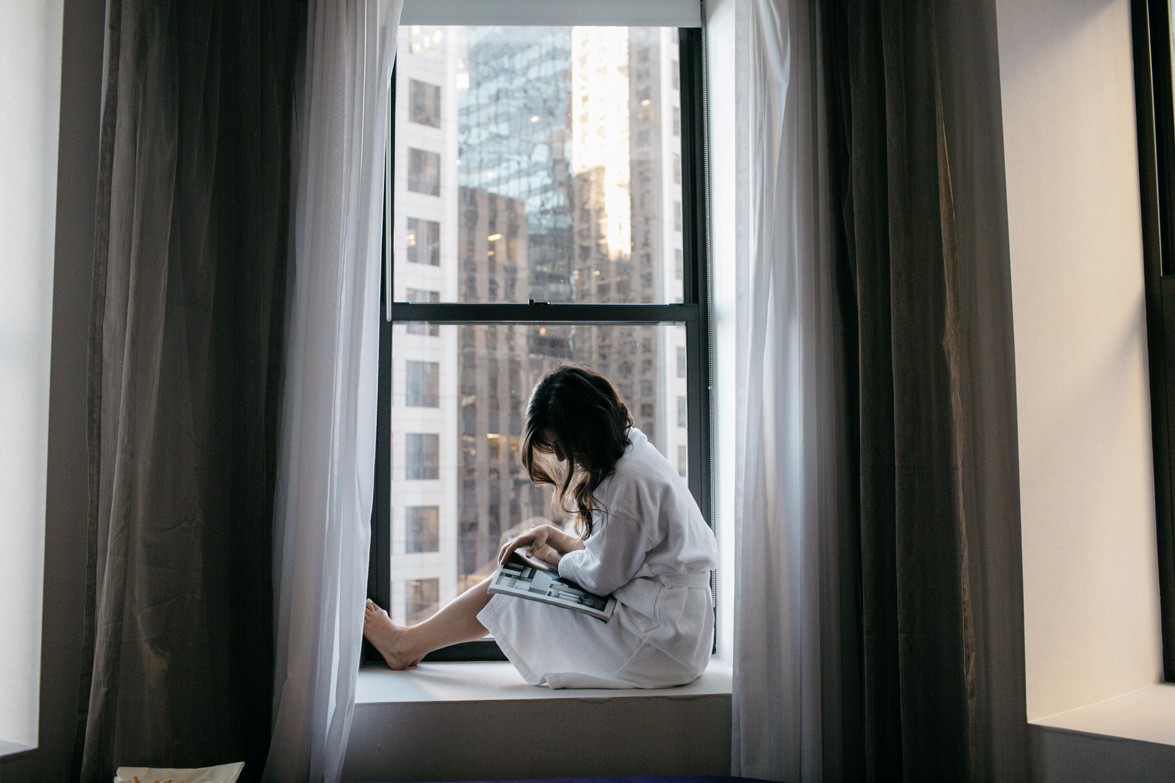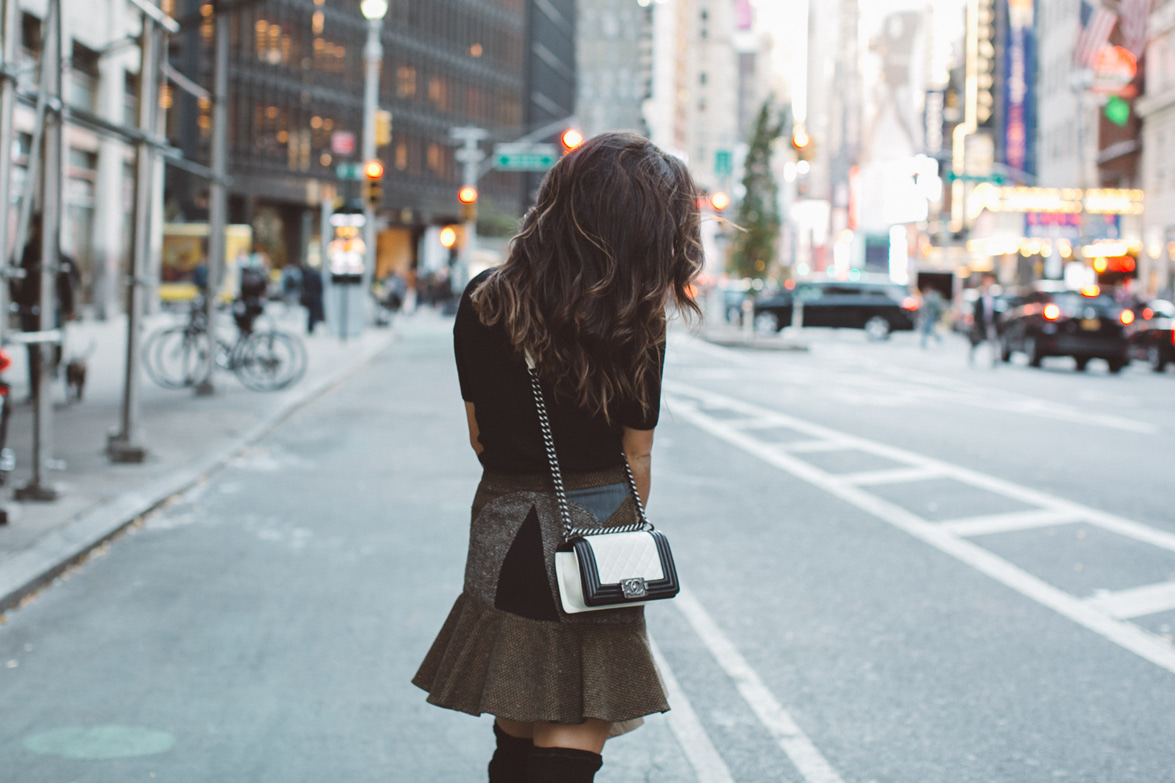 This post was in collaboration with Goldwell. As always, all opinions and styling are my own. Shot on location at The Dream Hotel Midtown. Thank you for supporting all This Time Tomorrow collaborations!