6
minute read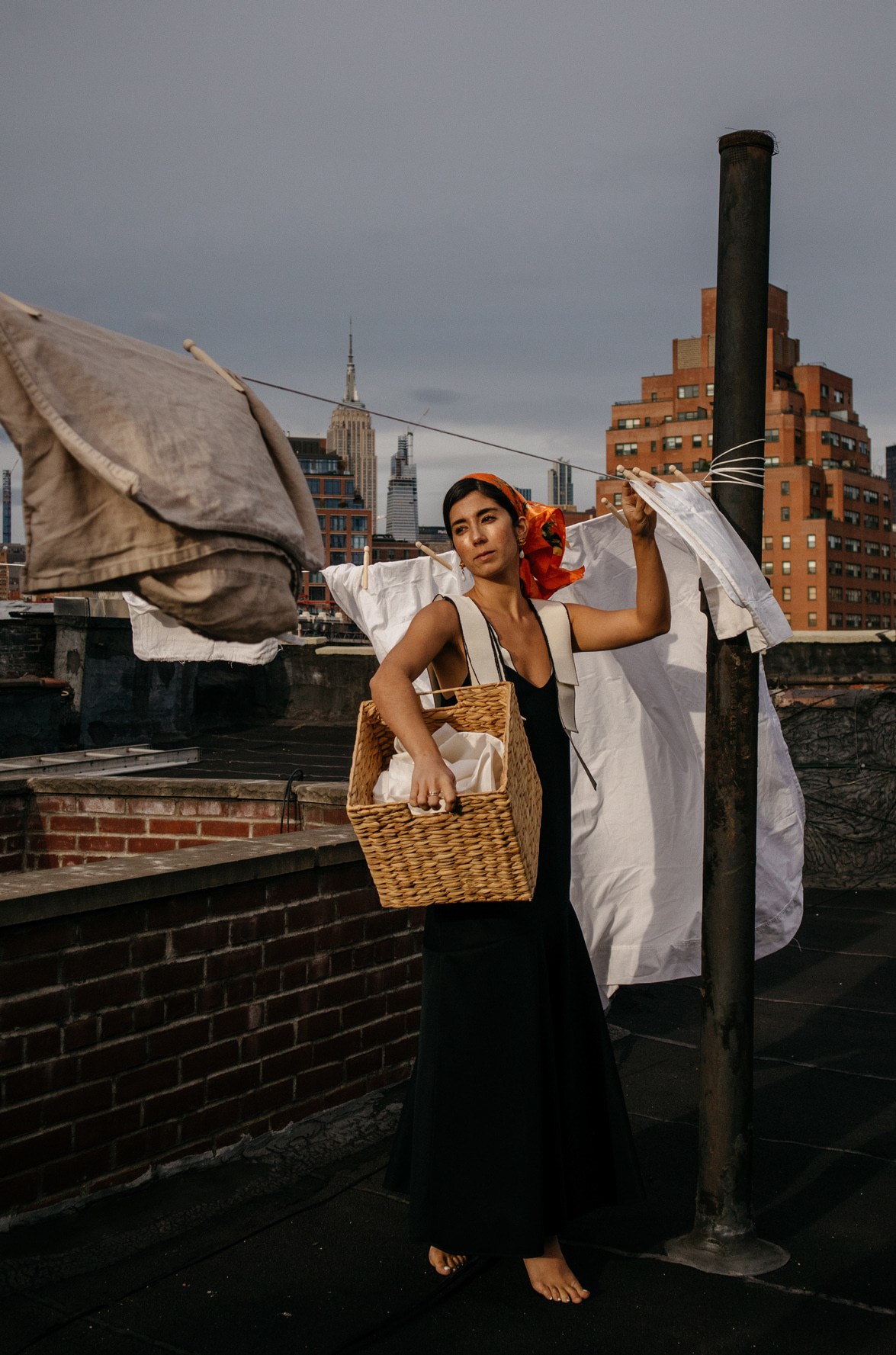 [row][half]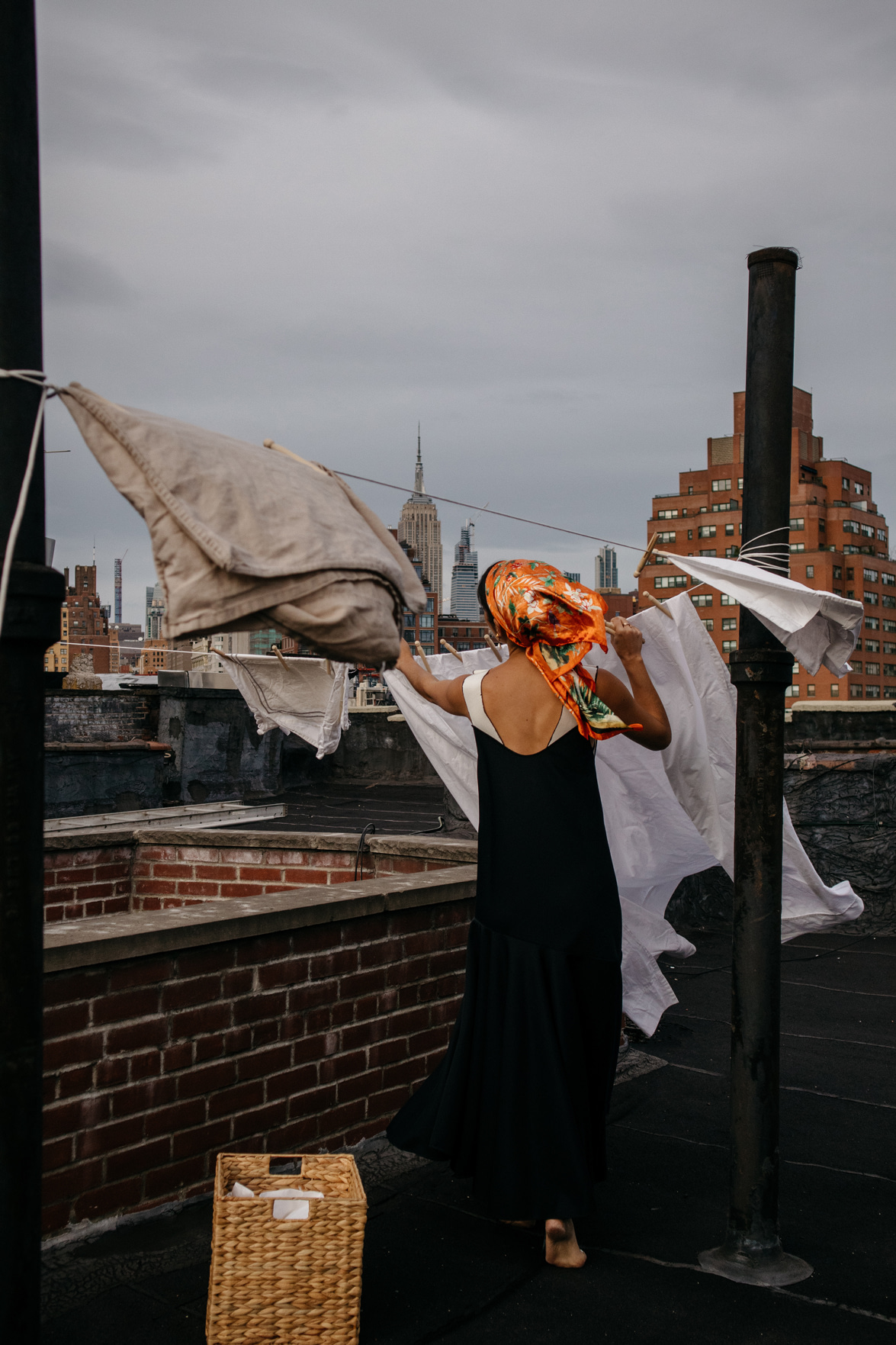 [/half][half]
In need of a little retail therapy pick-me-up?
Me too! Today, I wanted to round up a handful of my go-to small businesses/emerging brands to shop, in hopes you might discover a new favorite or two! Given that the past few weeks have been hard on everyone, especially independent, small brands, now is the time to shop small and local, if you're able to! And, in the interest of sharing, I'd love it if you left some of your favorite small businesses below in the comments as I'm always on the hunt for new brands.
Fashion
[/half][/row]
Jewelry
Showroad Jewelry: You might say I'm biased because Heather Clark, the force behind Showroad, is my good friend, but I think you'll agree, once you browse through her fine jewelry collections, her timeless meets inventive modernity approach is truly unique. I'm lucky enough to have several of her pieces, but I'm now eyeing this pair of pearl earrings...
Sweet & Spark: I met Jillian, one of the co-founders of Sweet & Spark, years ago back when I lived in San Francisco still and always loved hearing her stories of estate sale shopping with her parents. It's this backstory that created a lot of the inventory for Sweet & Spark, which has now grown immensely! You simply must check out her assortment of vintage designer jewelry.
Jenny Walton: I've followed illustrator Jenny Walton for quite some time now and have always loved (and identified!) with her vintage approach to style. So when she launched her own assortment of hair pins, earrings and necklaces, I was smitten right away!
Chefanie: I met culinary influencer Stephanie Nass, a few years ago here in New York and fell in love with her classic but playful style instantly -- and her jewelry line? An exact extension of that! I have a pair of her swinging farfalle earrings and LOVE them.
Beauty/Wellness
Saie Beauty: Saie has been a big game changer for me in my beauty lineup. Started by good friend Laney Crowell, Saie is all about a clean (yet cool!) approach to beauty and the ingredients used in it. I swear by their Glowy Super Gel and their Dew Balm.
Megababe: Started by another friend of mine, Katie Sturino, who really requires no introduction. She's an internet powerhouse who's completely changing the way we think about and approach those beauty taboos that were once hush-hush in the industry, like thigh chafe and boob sweat.
Ilia: Another clean beauty brand that I'm crushing on -- I currently use their foundation and concealer and love how buildable the coverage is, while still feeling lightweight and dewy. Their tagline is "skin that looks like skin" which is exactly how I want to feel about my done up face.
New York-based
Artemis: Started by my friend Wendy and her boyfriend Colin, Artemis is a premiere CBD shop here in the heart of the West Village. While they don't offer an e-commerce shop just yet, they are taking direct orders for drop off and pick up in the New York City area. Simply reach out via Instagram for details!
Madame Mataovu: You all have probably seen me share Rosemary's shop many times on Insta Stories and for good reason too -- she has so many vintage goodies! While she doesn't offer e-commerce either, I still want to highlight her as a place to check out in New York the second you're able to do a little vintage shopping. She won't disappoint you. I've gotten some of my favorite dresses, coats, jewelry AND art in her shop. Plus, I love chatting with her. She has so many amazing stories.
Three Lives: My favorite book store in the city! I could spend hours here -- and their staff is just so knowledgeable with amazing recommendations. They typically don't offer online ordering, but they've pivoted in recent weeks to allow for shipments!
Phoenix Roze: Also in the West Village, this jewelry brand is both timelessly simple and statement -- I'm currently eyeing an initial necklace or one of their Zodiac pieces.
Fairlight NYC: A small, but might vintage boutique, also in the West Village, offering new and vintage pieces. I particularly love their hat assortment and am super tempted to get this guy. Best part? You can shop them online!
Artists
Jamie Beck: Like I mentioned a few weeks ago, I've been trying to make a point to support the artists in my life wherever I can and I encourage you all to do the same, if you're able to! One of my favorite photographers, Jamie of Ann Street Studio has launched daily prints of her Isolation Creation series and they're just as dreamy as you'd imagine them to be.
Lydia Hudgens: Similarly, my good friend Lydia has launched a collection of her studio prints -- with 25% of the proceeds going back toward the models. Each one more powerfully evocative than the last.
Allie Provost: And my other dear friend, Allie, has also launched her print collection -- bright poppy colors, vivid line composition and serious wanderlust await you!
Sahba Shere: After posting this image this past weekend, so many of you asked me about the painting behind me in our living room here. I commissioned this piece fro Sahba years ago when I first moved to NYC and LOVE it so much. The emerald color is just so vivid.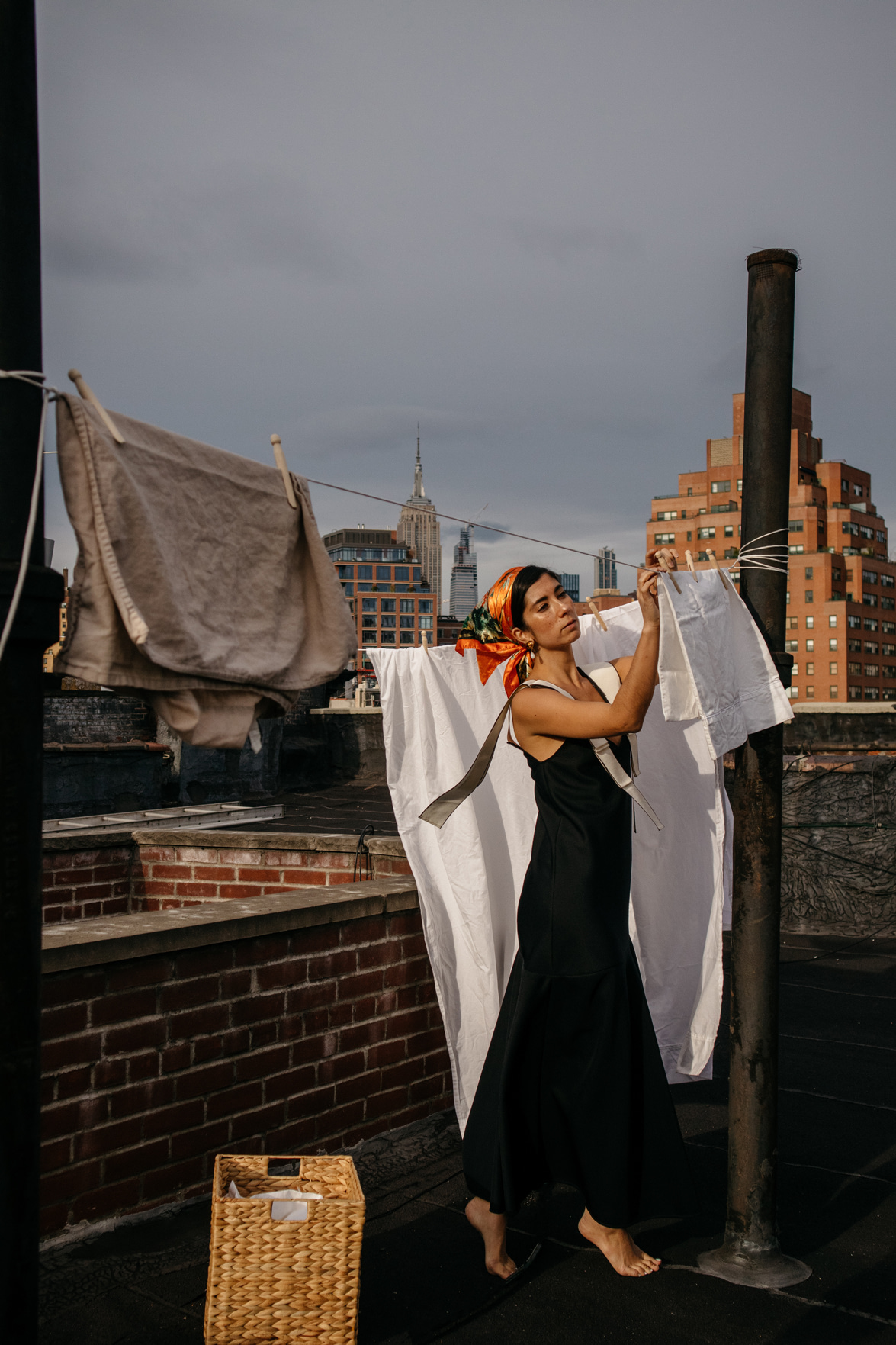 OUTFIT DETAILS: Lia Cohen dress (gifted, from last year, similar style here) // Vintage scarf (love this vintage Hermes scarf) // Vintage Chanel earrings
Photos by me, inspired by a 1989 editorial for Vogue Italia, shot by Steven Meisel, featuring Linda Evangelista