8
minute read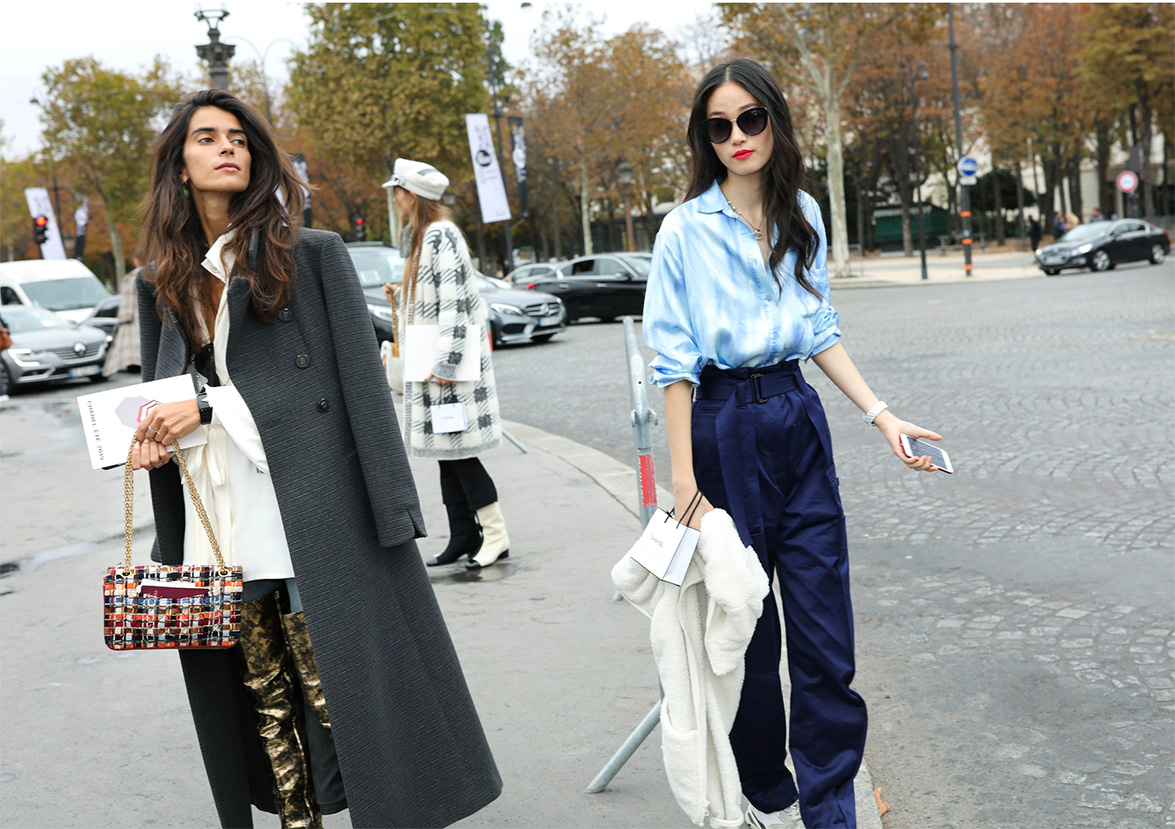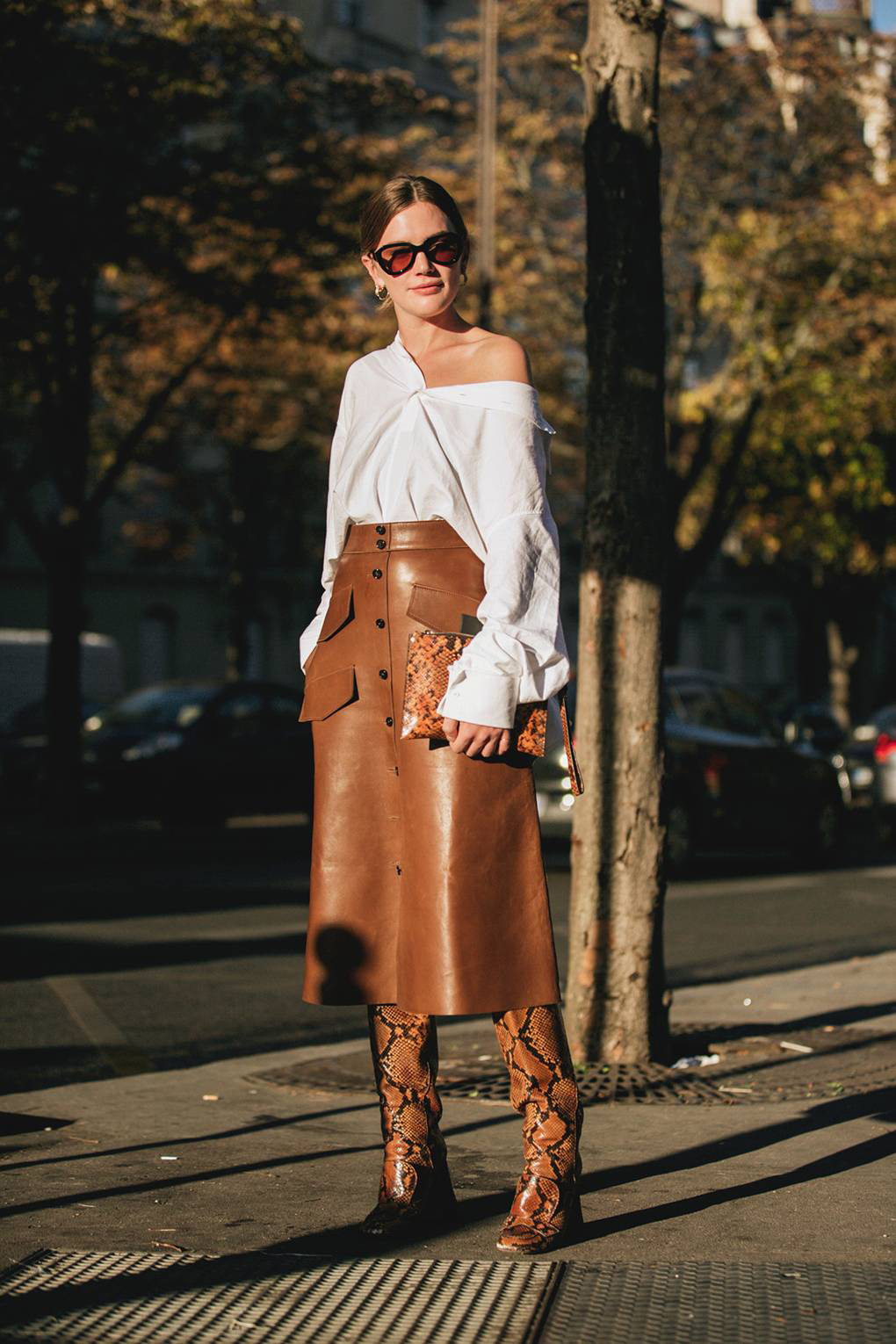 It's that time of year again.
What time is that, you ask? Oh, the time of year I force myself to address the mess formerly known as my closet and organize it for a new season. I can already hear my summer dresses whimpering as I type this -- they know their sundrenched days are coming to a close and they'll soon be replaced by their knit, leather, suede, tweed and wool counterparts. And as much as I dread the overhaul process that comes with transitioning a new season (I store half my closet in a storage unit downtown because well, West Village apartments have zero closet space), I do relish in all the new-to-me outfits I'll have at my fingertips once it's done.
Of course, now with Fashion Month fully wrapped behind us, I figured I'd take a quick pause do some pre-closet swapping outfit planning, both with some older pieces already in my wardrobe and a few new acquisitions on my radar. Out of all the fashion weeks, I'd have to say Paris always brings me the most street style inspiration, from both a layering perspective (it usually actually feels like Fall once PFW rolls around) and from a more clean, elegant aesthetic. You know how the French do.
I've rounded up 11 of my favorite outfits from Phil Oh's PFW street style gallery and shared how to best recreate the looks on your own. Just remember, it's not necessarily about buying the exact same items -- if it were, I'd be paying off debt for years with just one of Lauren Santo Domingo's outfits -- but instead, look for similar proportions, textures, colors and layers that you can put together yourself at whatever budget suits you best. Take the outfit to the left here for example: while I love her Rochas skirt and boots, you can easily pull off something very similar by just taking note of the proportions and color tones. This midi skirt paired with these boots would be stunning together -- then throw on this oversized oxford shirt, slouch it off your shoulder and voilá! You're ready to parade around the Tuileries Garden, as well!
Now, without further adieu! Let's get dive in! And don't forget to scroll down to the bottom for more similar options!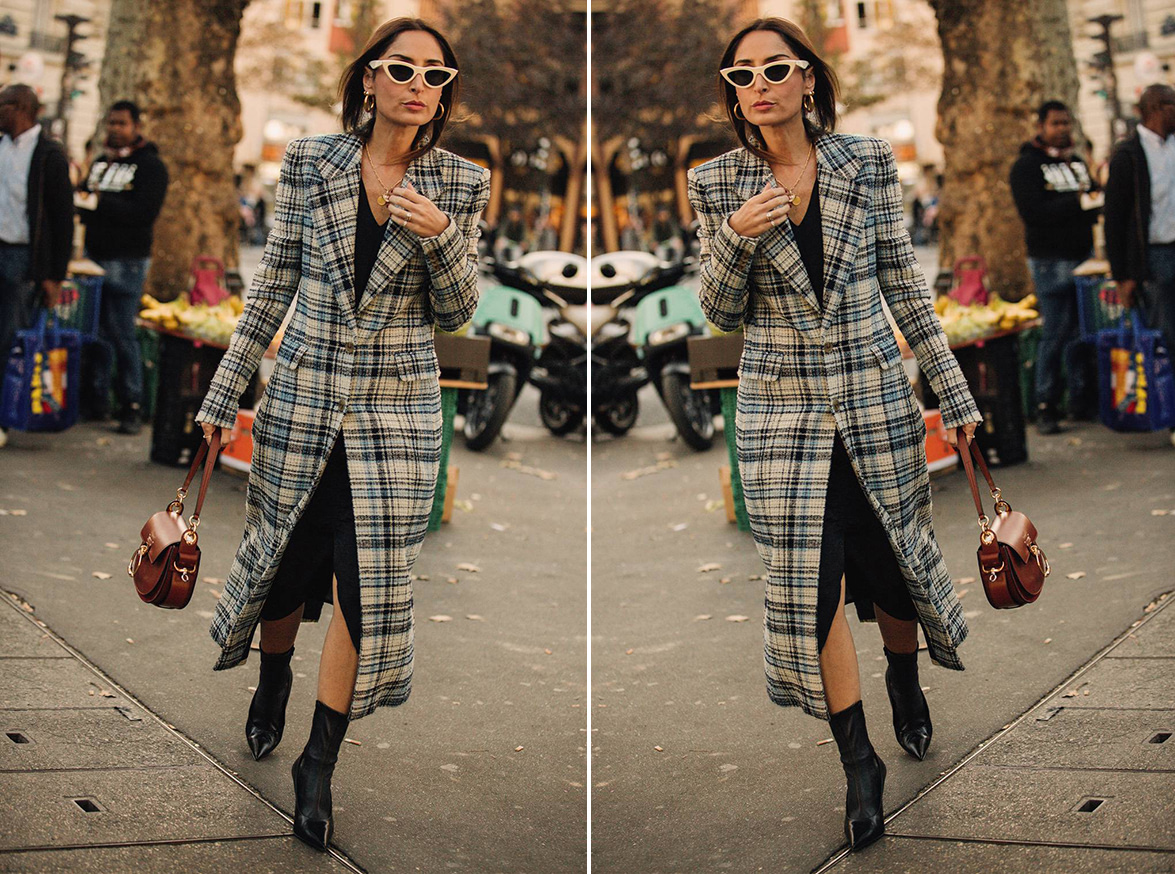 [prodl brand="Acne" product="Long plaid coat" description="Full disclosure: this is an investment piece for the season. The price tag doesn't come easy, but I do think this length of coat in a refreshing plaid will get you a lot of mileage for the years to come. I love how this show attendee kept everything simple with this look, opting for black boots and a black midi dress. When you have a coat like this, let it do the talking." link="http://shopstyle.it/l/TiMG"]
[/prodl]
[prodr brand="Enza Costa" product="Black turtleneck midi dress" description="I have a few similar dresses as this from seasons past and I cannot sing their praises enough. Easy, classic layering pieces with almost all of your coats. Wear along or layer a slouchy sweater over it and give the appearance of a slinky skirt." link="http://shopstyle.it/l/Ti6H"]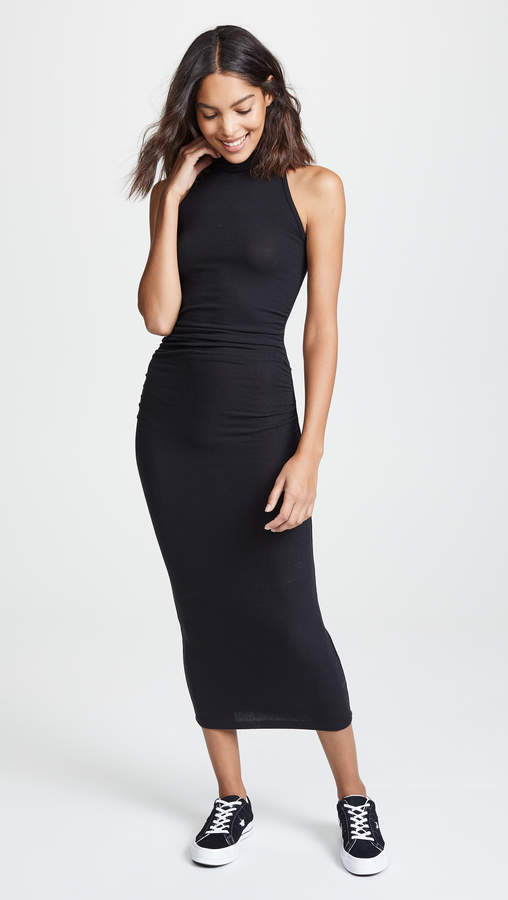 [/prodr]
[prodl brand="Monse" product="Plaid wrap skirt" description="I've been tempted by this Monse skirt before, namely because I love how the different plaids make it feel distinct from my other plaid skirts. Instead of feeling schoolgirl, I love that it has a slight nod to a Scottish kilt almost." link="http://shopstyle.it/l/Ti8D"]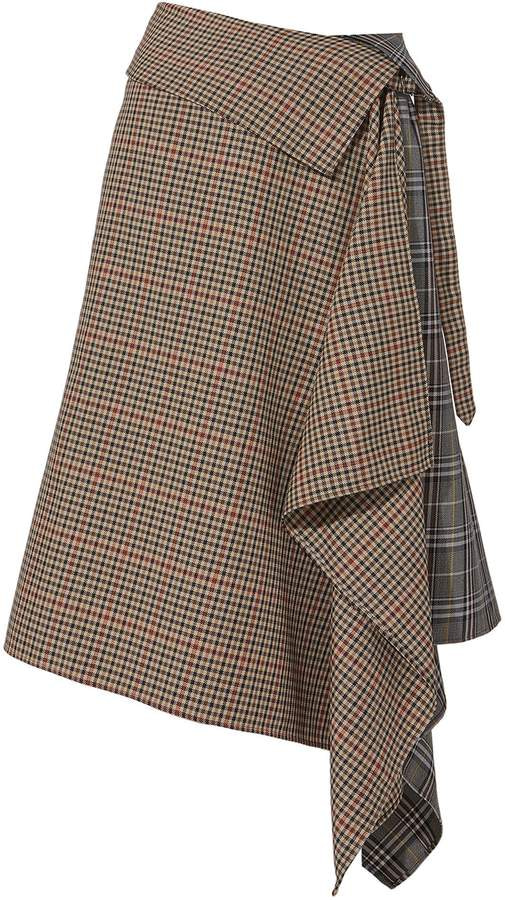 [/prodl]
[prodr brand="Sam Edelman" product="Hutton over the knee boots" description="Last year, we were all about our white anle boots. This year, things have stepped up a notch for their over the knee counterparts. I personally love how Brigitte Bardot a pair of white boots feels, especially when paired with mini dresses and skirts, but I adore how this one attendee wore it with a midi skirt herself -- only allowing for a peek for her legs when she walks. Plus, the tones of this outfit are just too good -- I love some earthy neutral tones paired with a crisp white." link="http://shopstyle.it/l/Ti8d"]

[/prodr]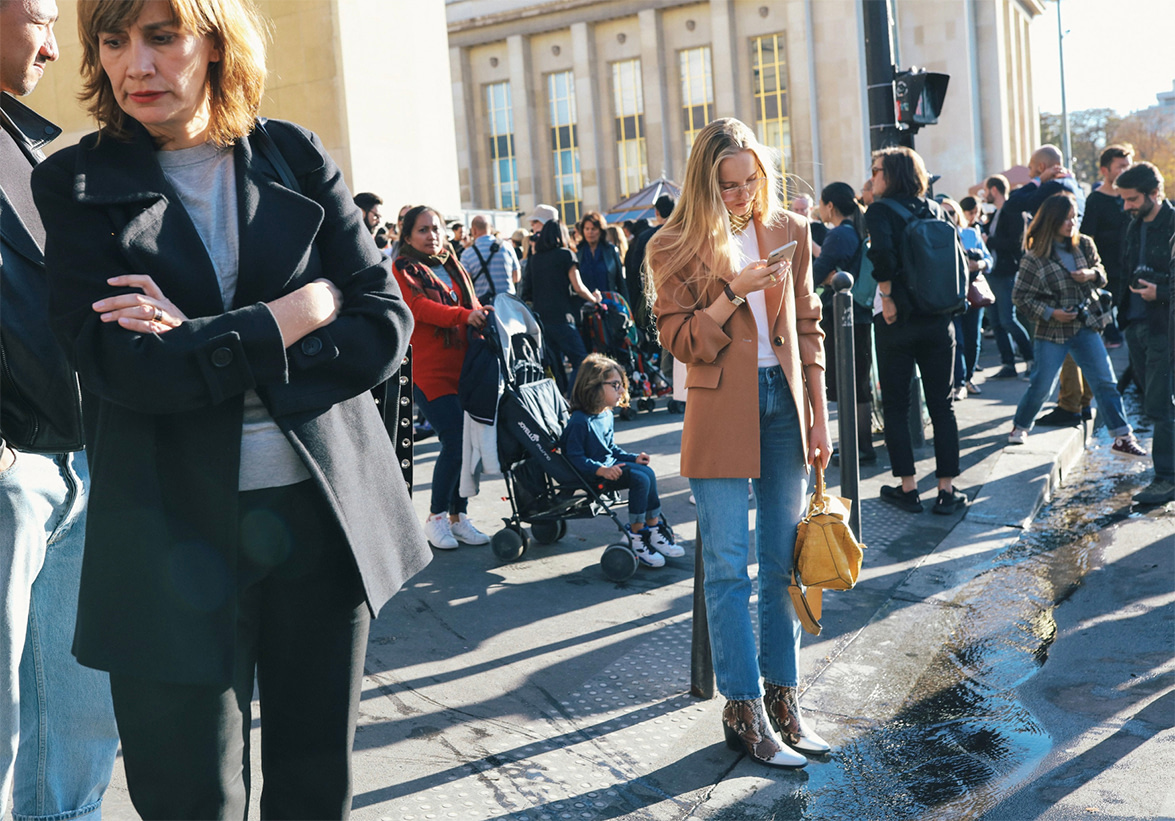 [prodl brand="Tibi" product="Liam flannel tuxedo jacket" description="Get your oversized blazers ready, they're everywhere right now! I love how this particular show attendee kept this look so Parisian girl cool -- a boyfriend camel blazer with a feminine silk scarf, straight leg jeans and those snakeskin boots! Comfortable but still very polished and put together." link="http://shopstyle.it/l/Ti9D"]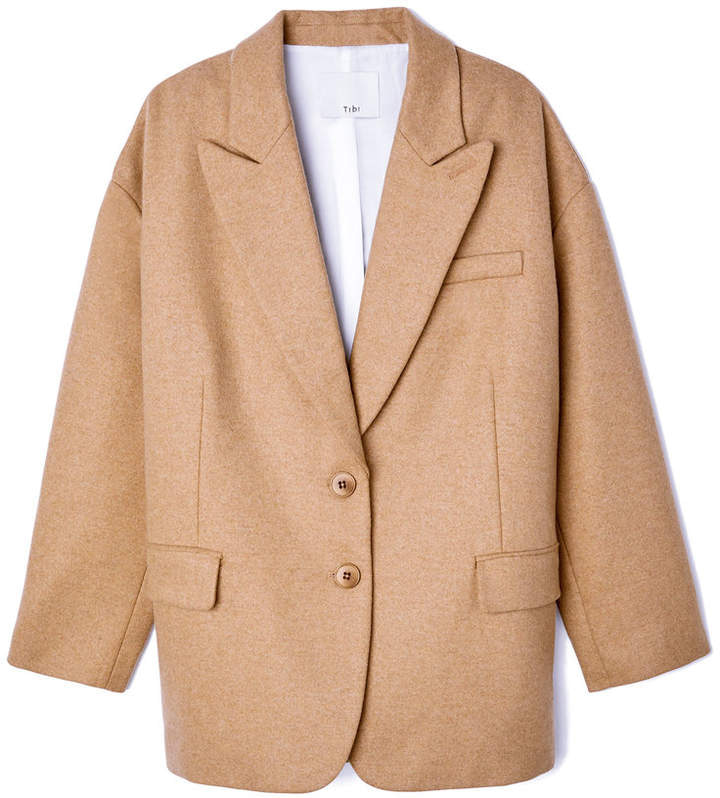 [/prodl]
[prodr brand="Levis" product="Re/Done" description="I'm convinced these jeans are universally flattering -- the perfect straight leg, high waisted jean -- perfect with ankle boots and ladylike evening heels." link="http://shopstyle.it/l/Tjai"]

[/prodr]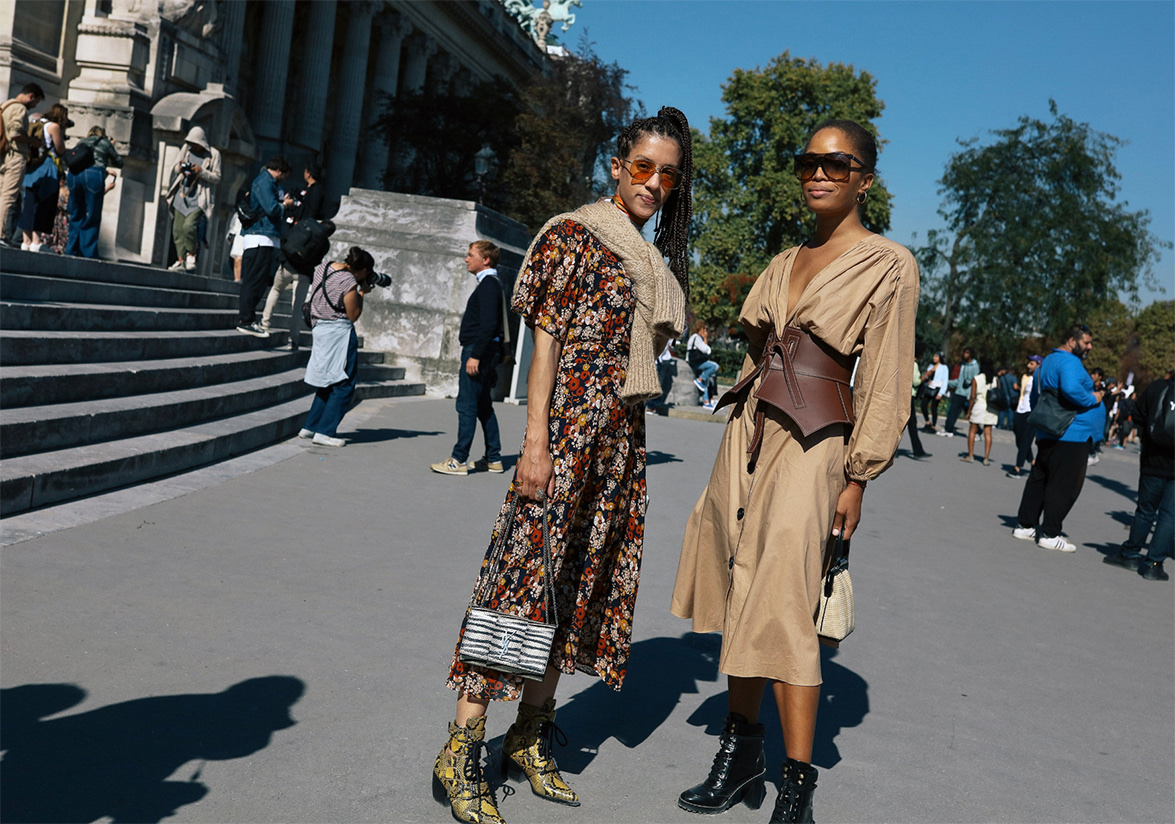 [prodl brand="Topshop" product="Dark floral long sleeve dress" description="Dark florals? For fall? GROUNDBREAKING. But if you pair them with an edgy boot or perhaps a patterned blazer, then we might be getting somewhere. Also, take note! This is the new way we all seem to be wearing our sweaters now -- draped and tied around the shoulders, either tennis style (over both shoulders) or one shoulder style (tied over and under one shoulder)." link="http://shopstyle.it/l/Tjdu"]
[/prodl]
[prodr brand="Zimmermann" product="Corset belt" description="Wide belts were everywhere this past fashion month and I personally think this could be a fun, instant way to jazz up any outfit -- from loose, casual dresses to layered over your oversized blazers." link="http://shopstyle.it/l/TjaP"]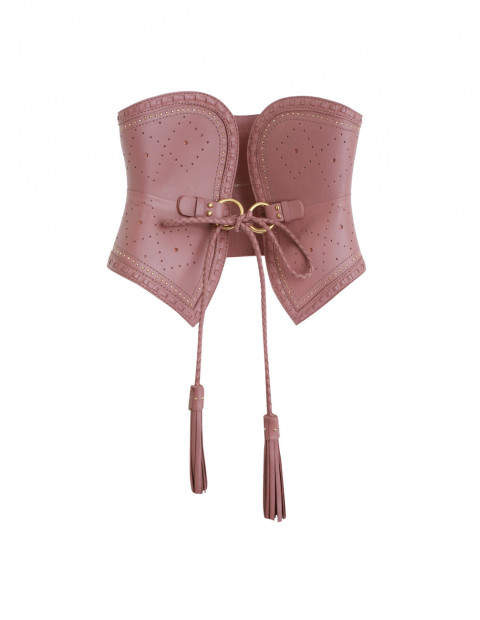 [/prodr]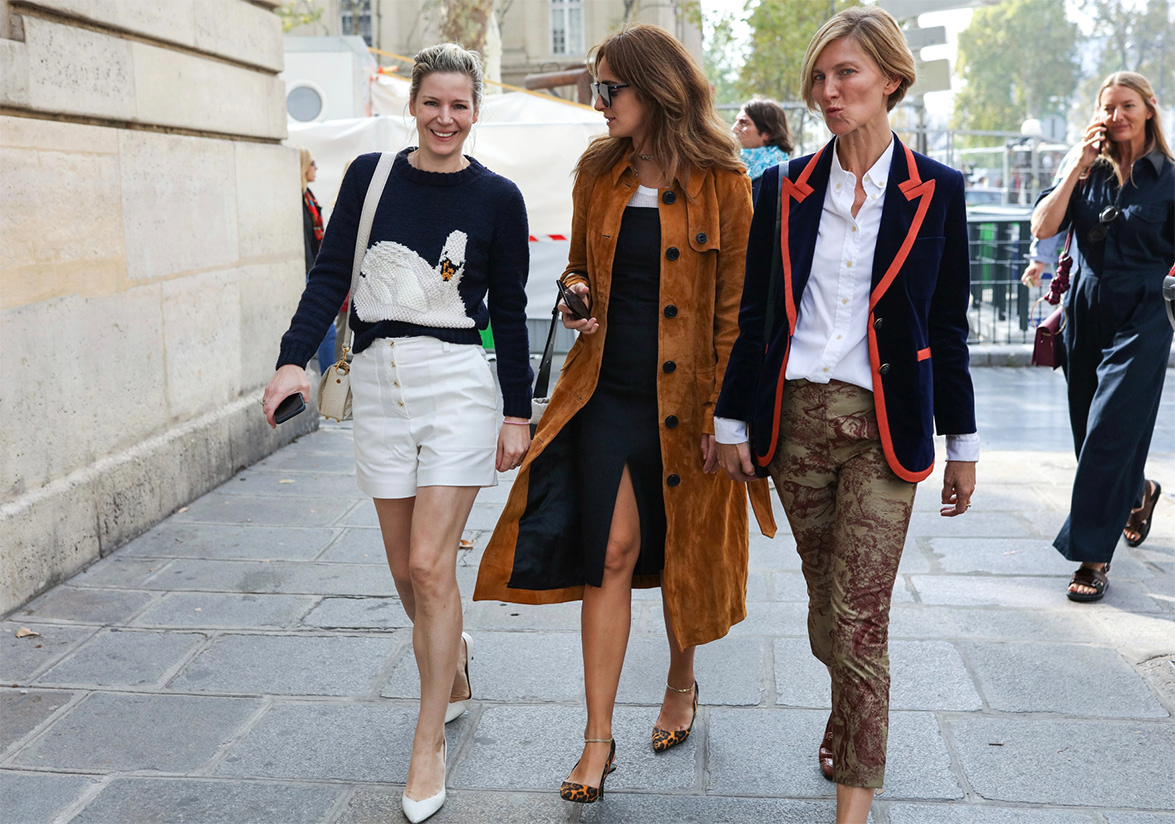 [prodl brand="Avec Les Filles" product="Faux suede trench coat" description="OK, so this little number is high on my shopping list at the moment -- I love that this Avec Les Filles jacket is faux, making the price point that much lower, but they seem to be sold out in my size, so the hunt continues! Perhaps I'll look into a few vintage options as well, but again, I love how this attendee kept the whole look clean with a little pattern pop at the shoes." link="http://shopstyle.it/l/Tjed"]

[/prodl]
[prodr brand="Veronica Beard" product="Leopard print calf hair bootie" description="Ah, yes, the leopard obsession continues, especially in the form of boots. This little pair by the Veronicas could be an awesome addition to my animal print lineup these days." link="http://shopstyle.it/l/TiNF"]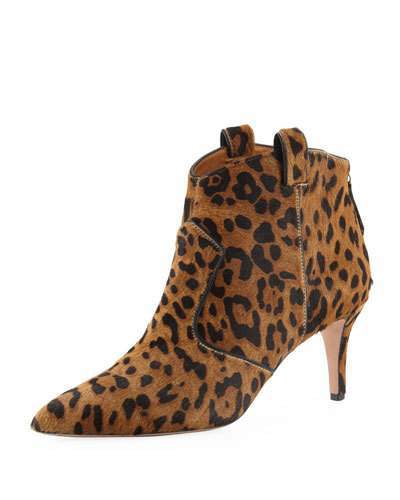 [/prodr]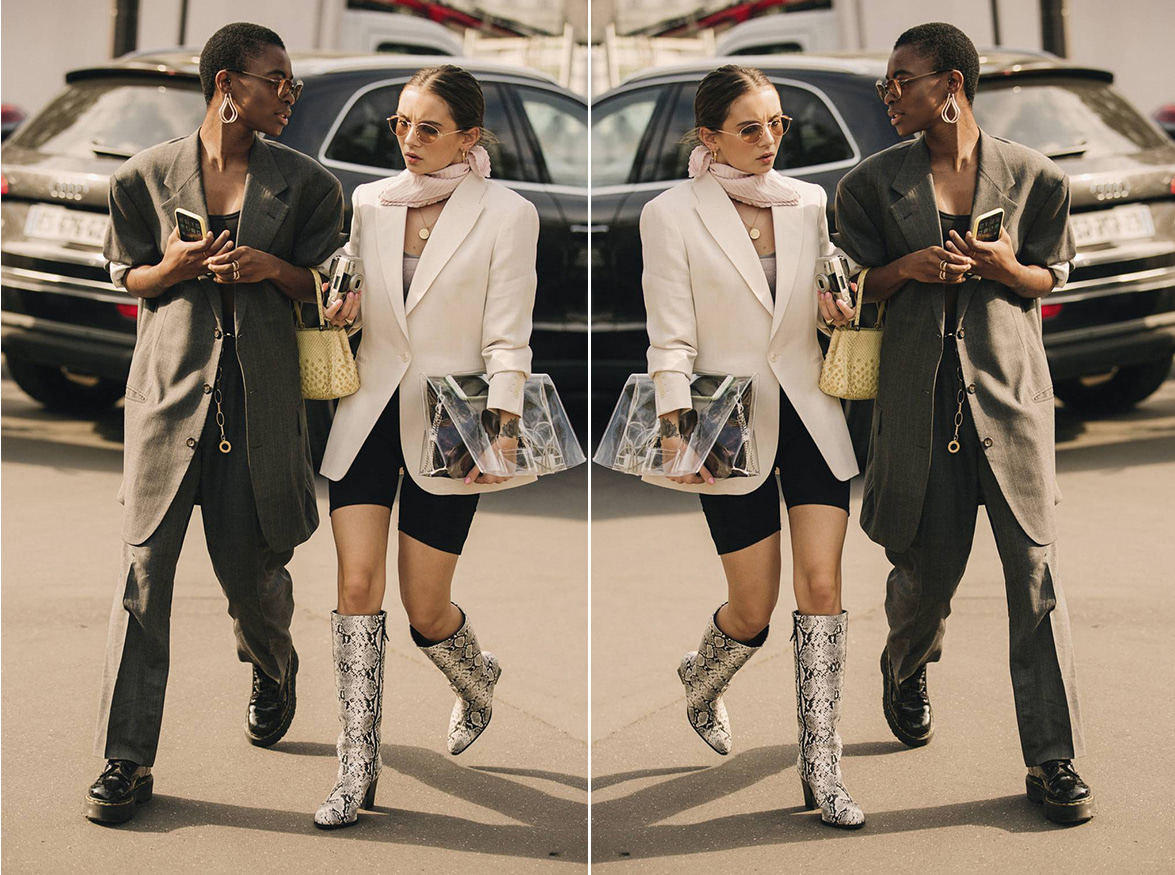 [prodl brand="Onzie" product="Bike shorts" description="OK, so I'll admit. I was on the fence when it came to the whole biker shorts trend. But considering they DO look pretty comfortable and usually come in packs of 3 at a cheap ticket price, you kinda can't help but want to dabble in it. My go-to combination will be an oversized blazer with a fun pair of boots, much like this show attendee here." link="http://shopstyle.it/l/TjeP"]
[/prodl]
[prodr brand="Mango" product="Faux python boots" description="Just in case you need another reason to look into snakeskin boots, this Mango pair looks WAY more expensive than it actually it is." link="http://shopstyle.it/l/TjgQ"]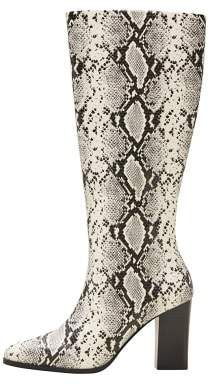 [/prodr]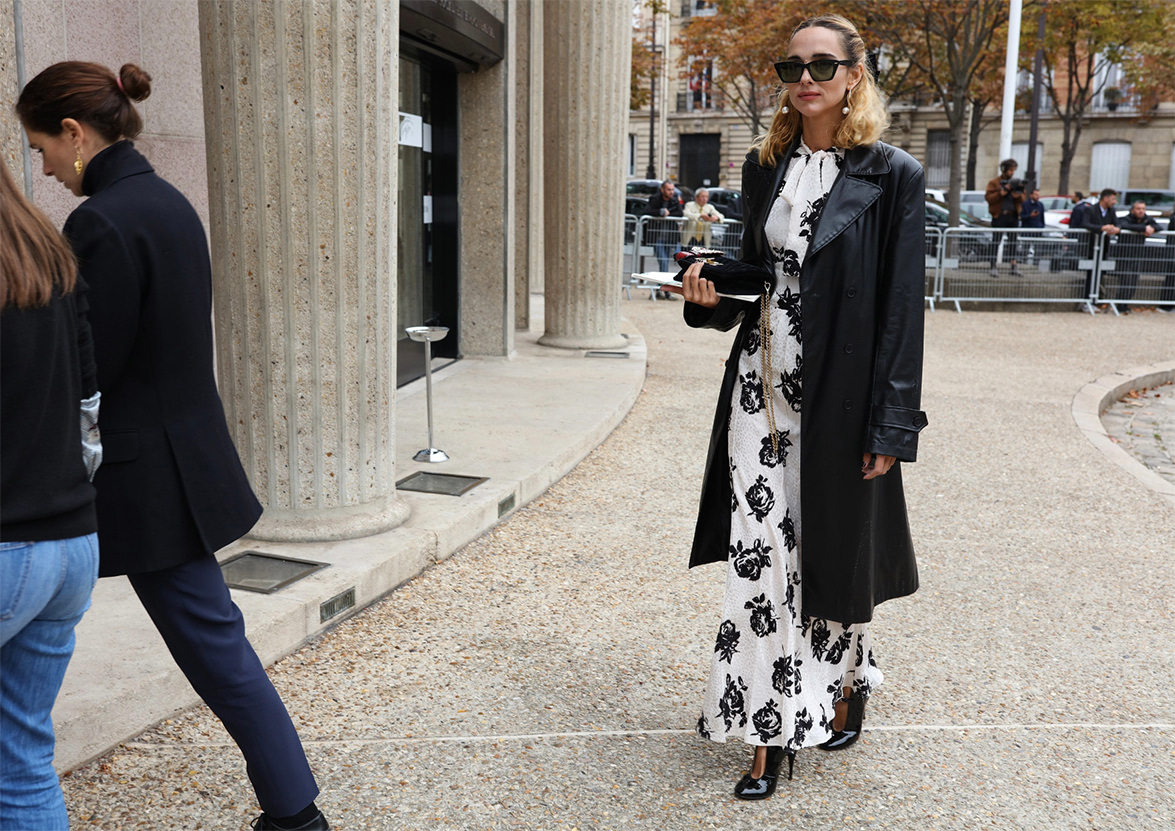 [prodl brand="Blank NYC" product="Faux leather trench coat" description="Move over Neo. I run the Matrix now. Especially in this faux leather trend coat. I love the idea of something so edgy and masculine like this coat paired with a flirty floral dress." link="http://shopstyle.it/l/Tjh7"]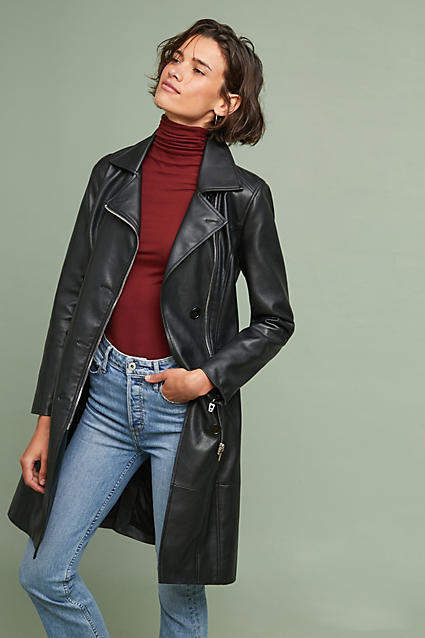 [/prodl]
[prodr brand="Ganni" product="Alameda floral dress" description="So I'm convinced Ganni can do no wrong -- this dress is proof. I love the mock turtleneck collar to it too." link="http://shopstyle.it/l/Tji3"]

[/prodr]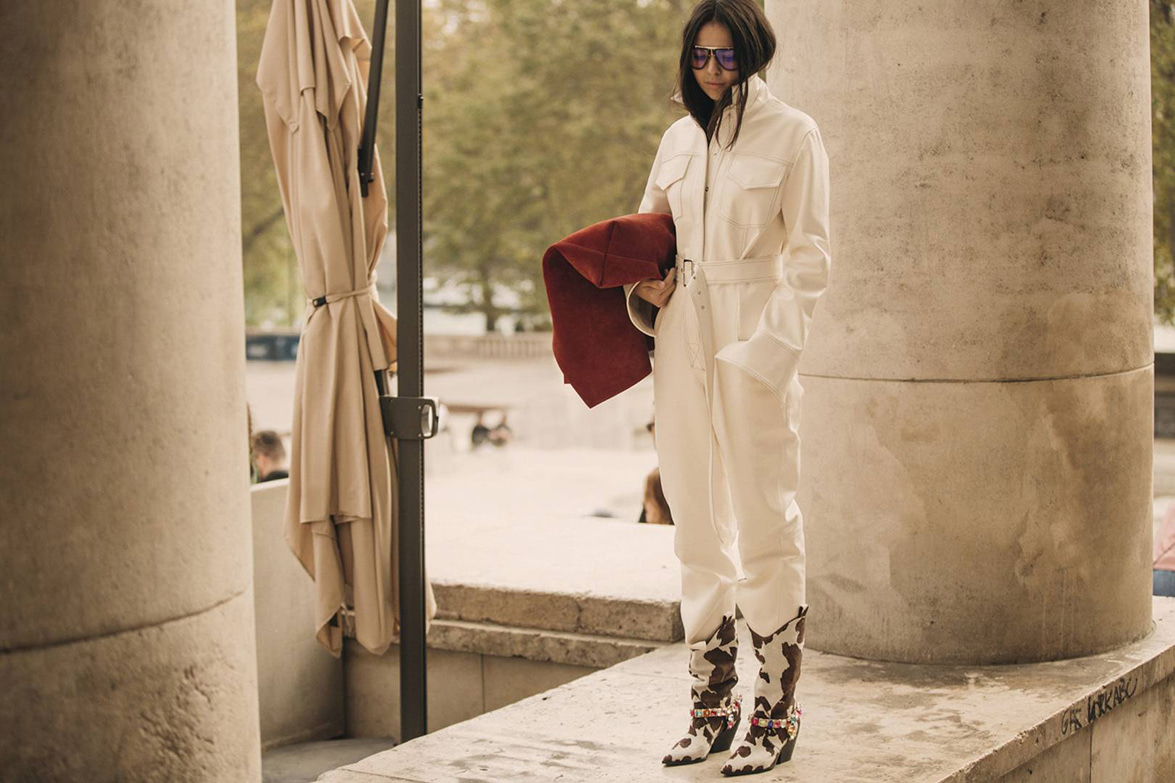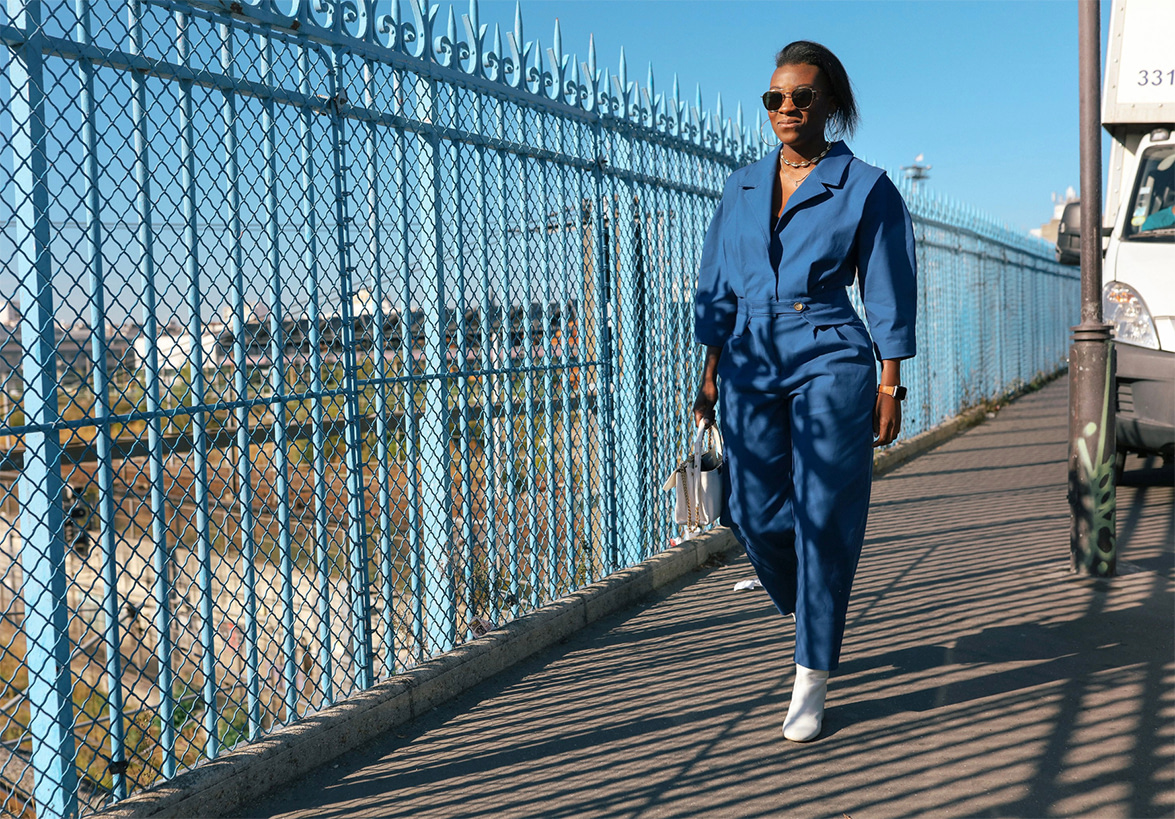 [prodl brand="Isabel Marant" product="Tundra denim jumpsuit" description="Literally, the minute I landed in Paris earlier this month, I was craving a white denim jumpsuit. I didn't get this suit by Marant but I did find a bunch of great sets all linked below. It really is a great blank canvas -- throw on fun boots, a wide belt, a silk scarf, you name it, it will likely look amazing with it! I love how the attendees here rocked their statement boots with their respective jumpsuits." link="http://shopstyle.it/l/TjkL"]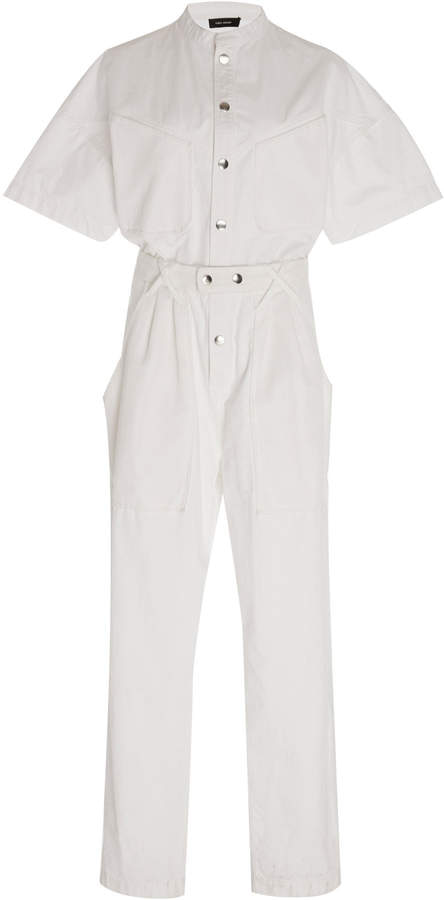 [/prodl]
[prodr brand="Ganni" product="Denim jumpsuit" description="I know, I know, more Ganni. But hey, it's a pink denim jumpsuit -- how can you not smile when looking at it?!" link="http://shopstyle.it/l/Tjlt"]

[/prodr]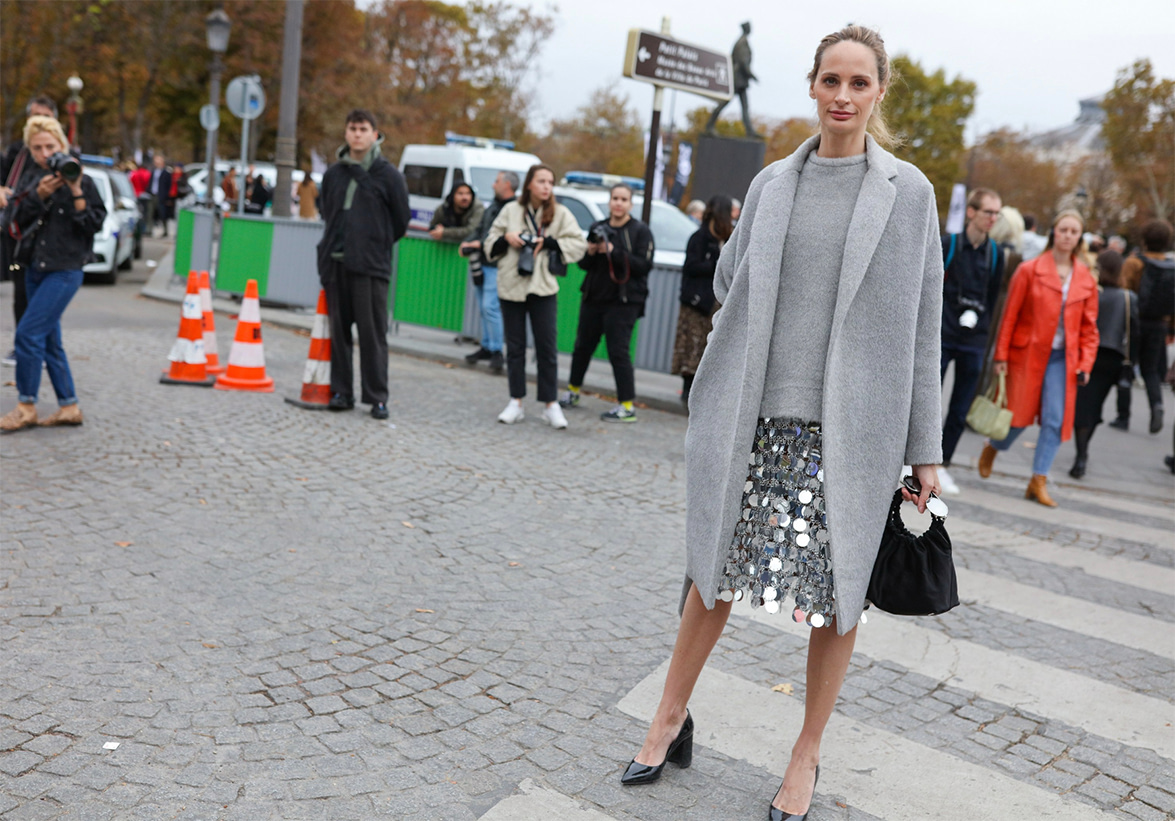 [prodl brand="Equipment" product="Wrap cashmere sweater" description="This is a great example of paying attention to color tones and fabrics. Chances are, you already have a lineup of your favorite sweaters for the season -- the trick to pulling this look off, is the monochromatic effect. If you have a grey sweater like LSD here, pair it with a silver sequin skirt maybe lying around from last holiday season. If you have a grey overcoat to top things off, even better!" link="http://shopstyle.it/l/TjlS"]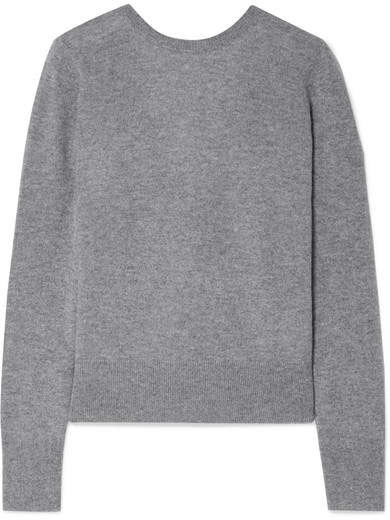 [/prodl]
[prodr brand="MSGM" product="Micro shining paillettes" description="I couldn't help myself, this pleated skirt is just too fun not to share! Could be great for holiday season, too for all the obvious reasons, but it certainly does look chic in a monochromatic moment, too." link="http://shopstyle.it/l/TjmQ"]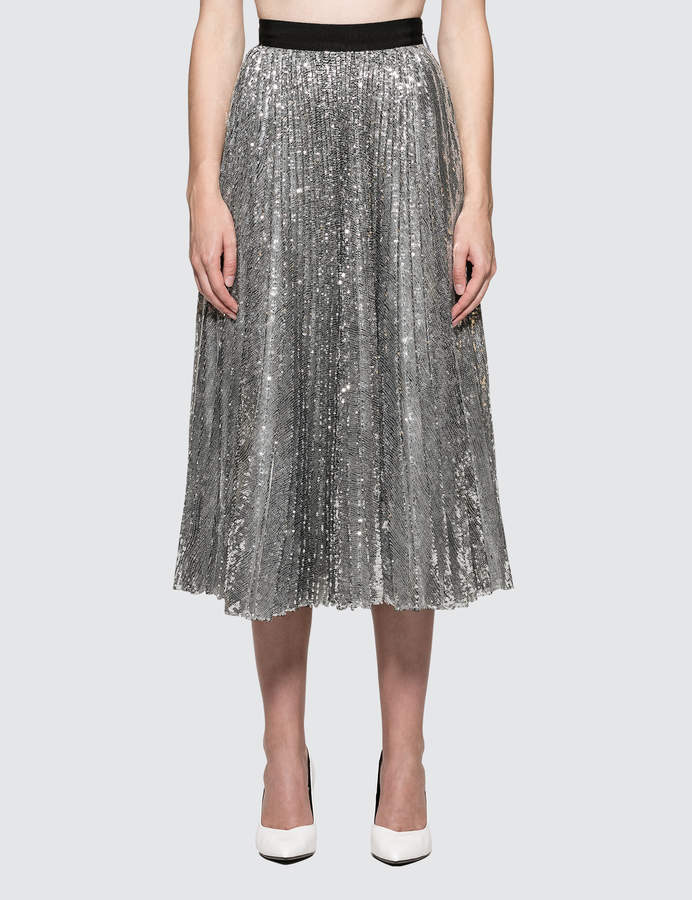 [/prodr]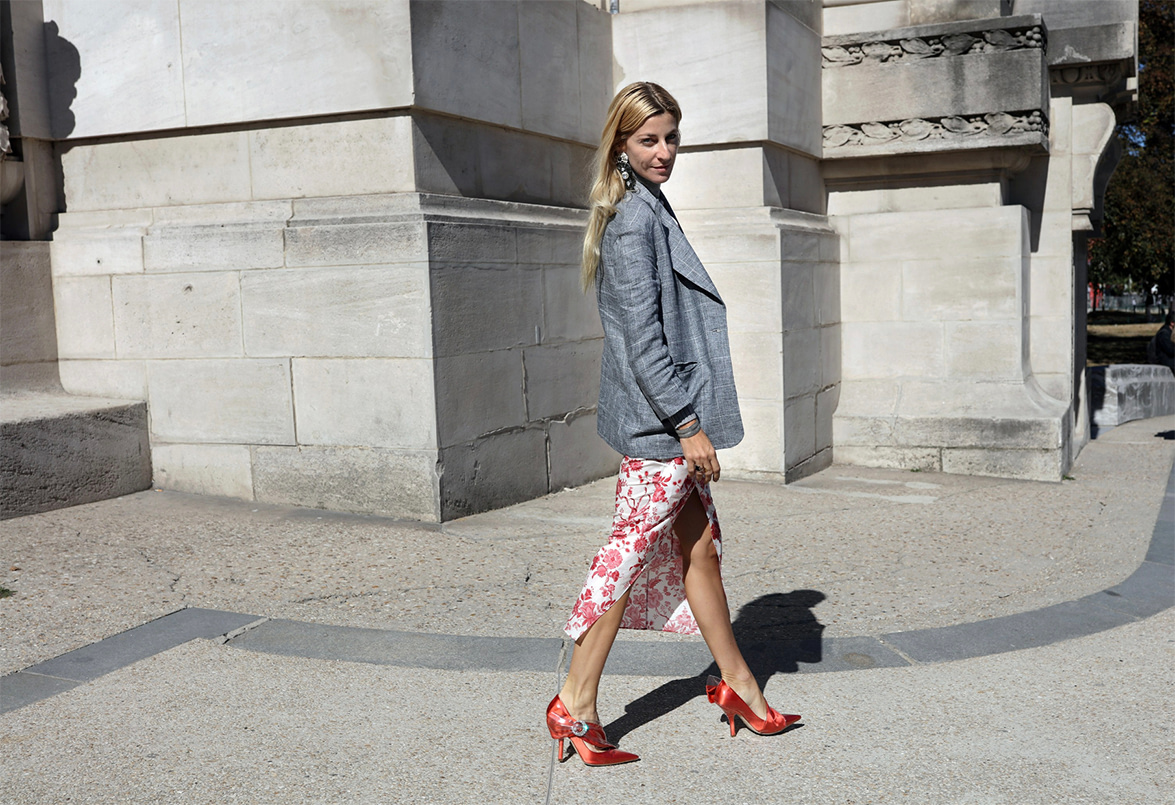 [prodl brand="L'Agence" product="Tayrn plaid blazer" description="We saw lots of plaids getting paired with everything during PFW. Python. Leopard. But my favorite combination is probably a very feminine floral, like the above getup. It's slightly irreverent and I love that about it." link="http://shopstyle.it/l/Tjnf"]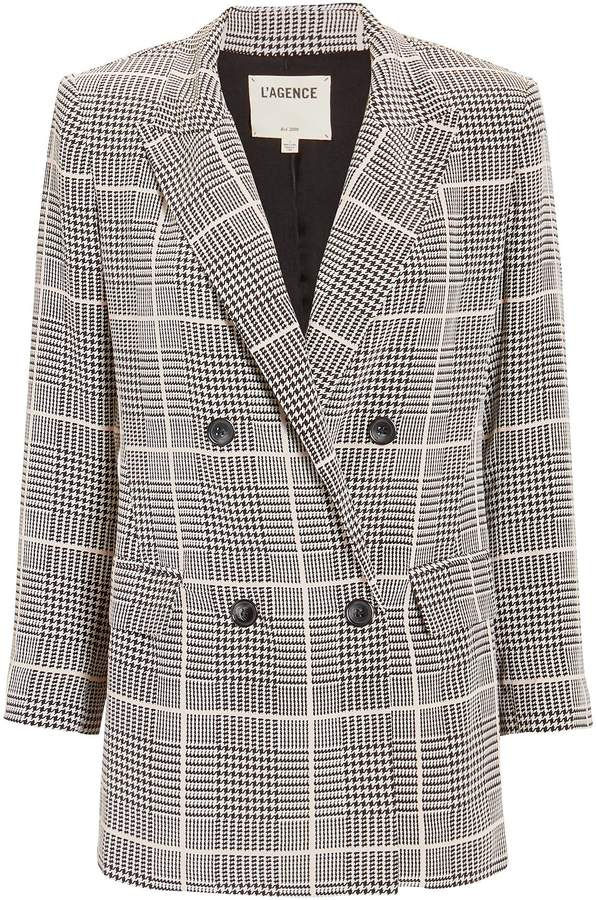 [/prodl]
[prodr brand="Gül Hürgel" product="Belted floral print dress" description="A combo like this means you can sneak in some of your summer MVP dresses still so don't pack them away just yet! And if you're like me, it means you might be able to scoop up a few last minute dresses from the last of the sales still going on, like this Gül Hürgel dress." link="http://shopstyle.it/l/TjjI"]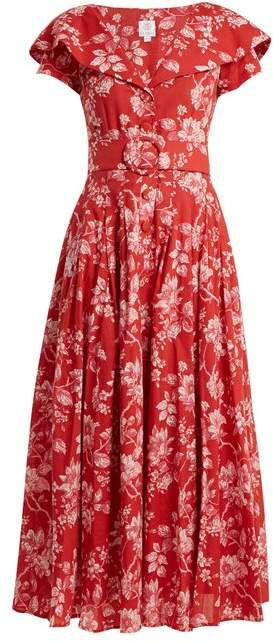 [/prodr]