11
minute read

Today, I'm going to pass the proverbial mic on to a few of my favorite content creators.
But before I do, I want to clarify a few things. I admire everyone on this list (which is by no means exhaustive by the way) for a lot of different reasons. Their art. Their vision. Their way with words. Their photography. Their humor. Their style. Their grace. Their wanderlust. Their imagination. Each person here brings a unique talent, perspective and art that fills my feed with beauty and inspiration every day. And I hope a lot of them pull you in for these reasons -- these are the reasons I hit "follow" in the first place.
The fact they happen to also be Black is inconsequential to me. But I realize, especially now, I will never fully understand or relate to the unfair consequences that they face simply because of the color of their skin. It's easy to feel helpless in the face of that, but I want to remind you all, there is power in diversifying your feed as it translates into a lot of things, especially for content creators, where numbers and engagement go hand in hand with brand deals. We are what we consume, and if this collective "muting" on social has hopefully brought to light for a lot of us, it's that the faces that fill our feeds too often are too similar to ourselves. And it's time to change that.
On Monday, I committed to 4 distinct actionable steps I am taking on to becoming more anti-racist. A big portion of that is being intentional with who and how I work, particularly with brands who are committed to diversifying and becoming more inclusive with their casting for campaigns as well as the creators I join to collaborate with on a personal level. This has been a topic near and dear to my heart for a while now, but I can admit I can always do more and do better. Some of the faces you'll see here, you've seen many times before on my channels (hello Igee, Karen, Shelcy, Christy, Janelle and Kellie!), most are friends and a lot of them I've admired from afar on the internet for some time. Please note, these are people I have already been following for quite some time now, but I fully intend to seek out more over the coming weeks and would be happy to share those new faces as I do! I'm specifically looking for more writers and photographers/artists to add into the mix, so if you have any suggestions, please do let me know.
Enough from me though -- I hope you enjoy!
Where to start with this man? Igee really requires no introduction at this point. I've long admired his style, his vision, his imagination long before we ever collaborated together on numerous classic film recreations and now I'm just thankful to call this man a friend. You're likely familiar with his work on Bond Official, a new voice in the men's editorial space -- and I'm just so proud of everything he's poured into. His love truly shows in it.
Fun fact: Karen was one of the first fashion bloggers I started following when I started my blog over 11 years ago (11 years!). She's an original in the game, her style is second to none and she's a force to be reckoned with on YouTube. When I first moved to New York, I was determined to somehow become her friend. I'm happy to report, she is.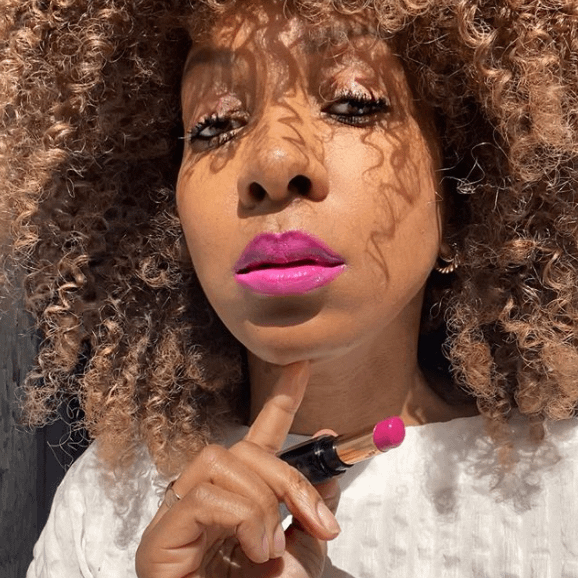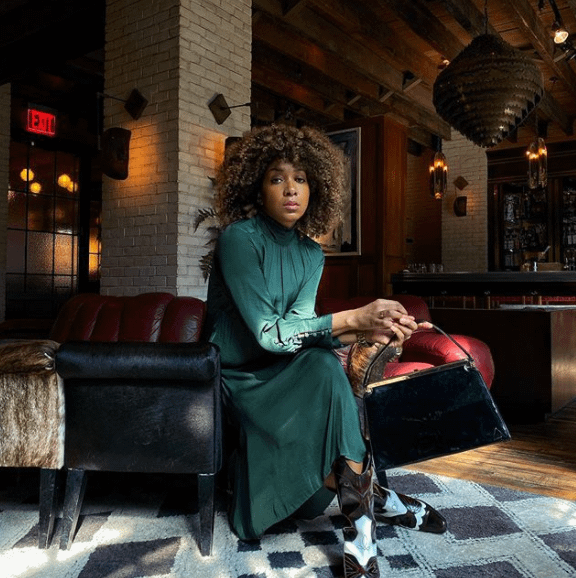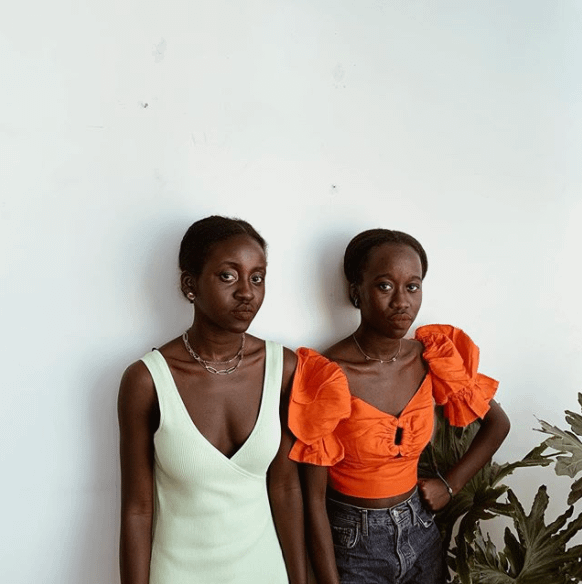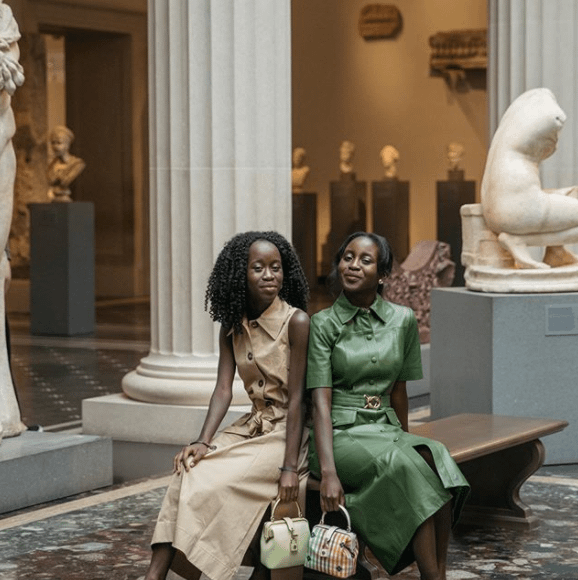 This sister duo never fails to impress me. Don't let their tender age fool you -- they're wise beyond their years. Incredible storytellers, writers and community builders (they host amazing panel discussions with creators) -- Shelcy and Christy, I salute you!
You would be hard-pressed to NOT burst out laughing while watching Kellie's stories, YouTube videos or if you're lucky enough to be in her orbit, while hanging out with her. She has an incredibly magnetic personality and I constantly save her outfits as styling inspiration. Also, HOME DECOR GOALS. This woman finds THE BEST stuff at flea markets and vintage fairs. That's an art, people.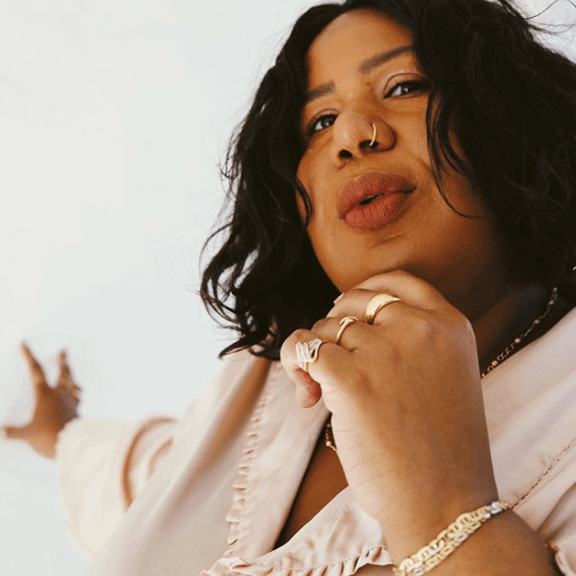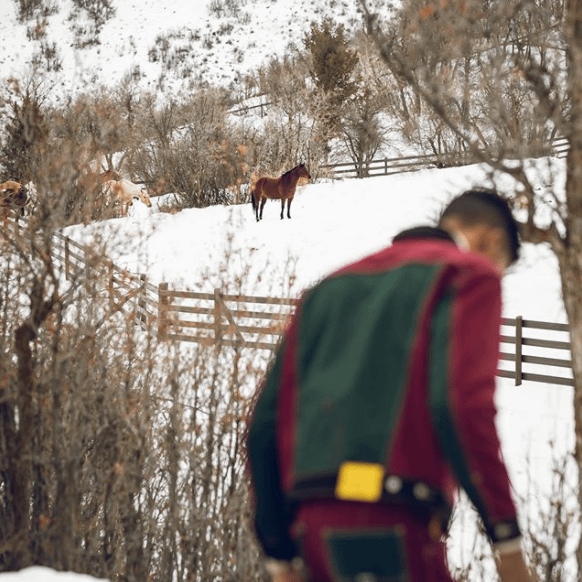 I met Marcus through Igee as he's a cofounder for their join men's editorial site, Bond Official. And since, I've fallen in love with his photographic eye, particularly for men's editorial fashion (which I for one, know I want to see more of!).
Courtney -- the queen of color. The queen of confidence. The queen of whimsy and delight. I know many of you likely already follow Courtney but I just had to include her here. She's a true original in the influencer space and I'm always so proud of her grace, tact and constant drive to push the industry forward for better.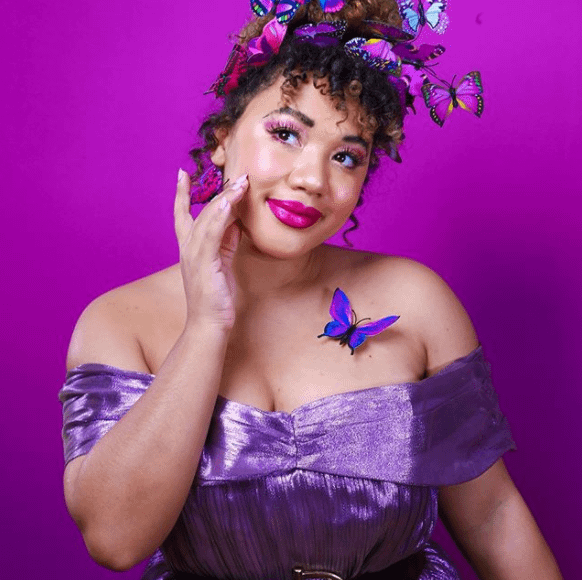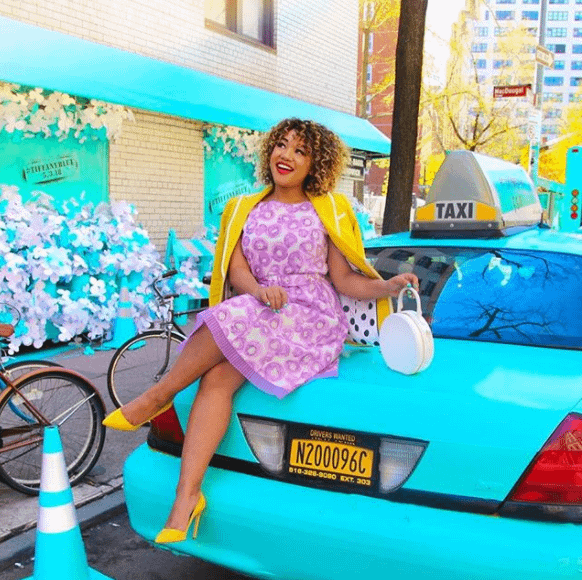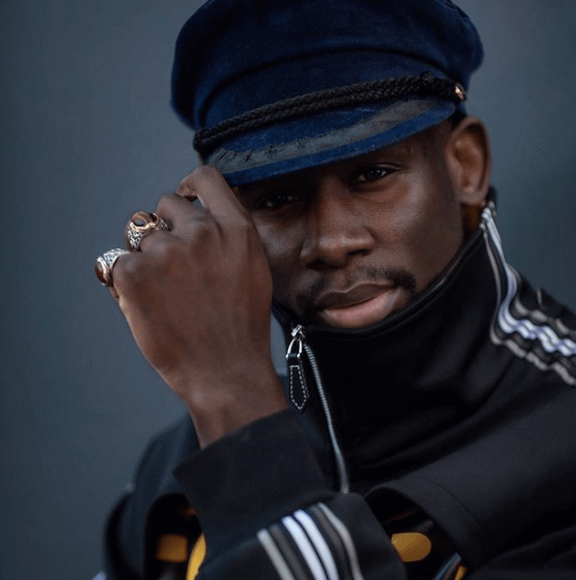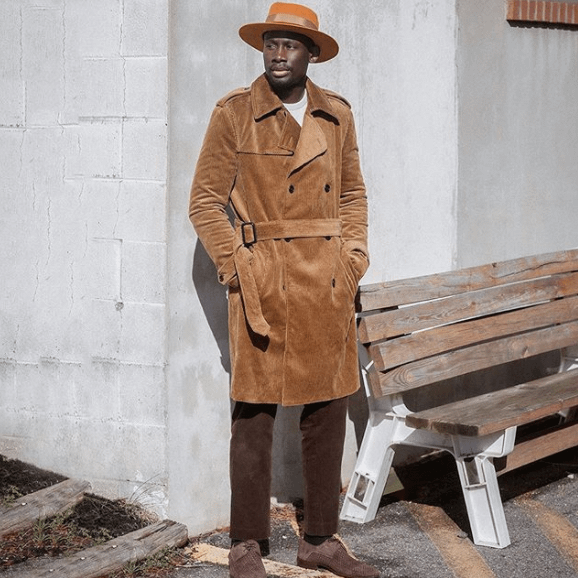 I'm constantly thinking to myself when I scroll Salomon's feed: "Is there anything he can't do?" His style is editorial yet approachable. The vision behind his photos is truly artistic. And I selfishly want to steal all of his hats (don't worry, he knows this).
This. Beauty! I met Delanique a few years ago, again through Igee, and I'm constantly impressed by her work and grace that literally emanates from her. She's also on the founding team for Bond Official, actively working alongside Igee and Marcus to build out their vision for a new kind of men's voice in the men's publication space. She has some of the most incredible skin around -- don't believe me? Just scroll through her feed for evidence -- and thankfully for the rest of us, she's in the process of launching a holistic skincare community -- Skintellect.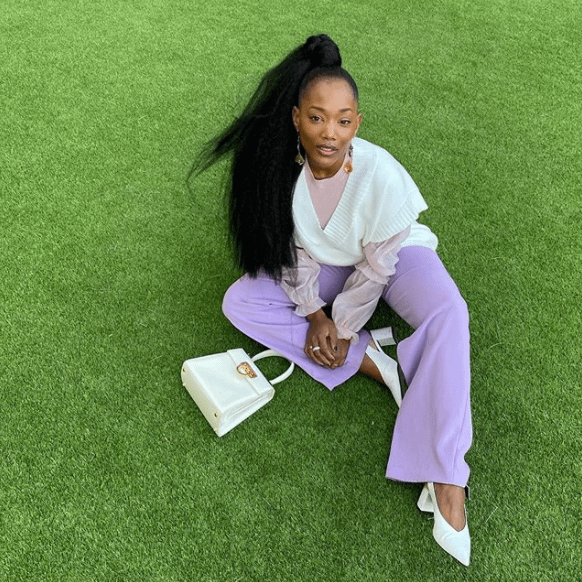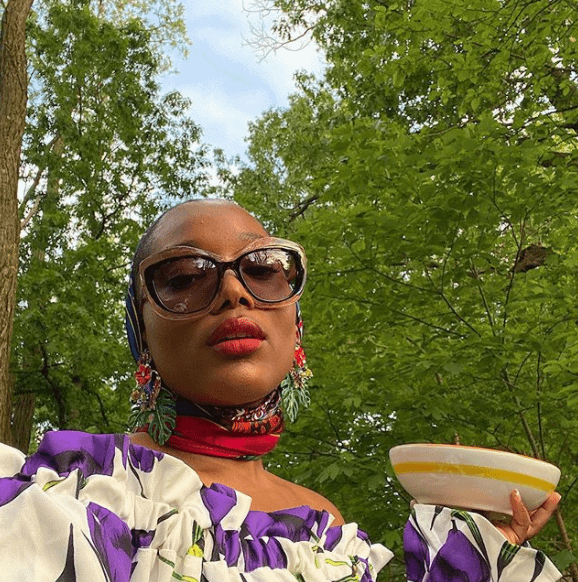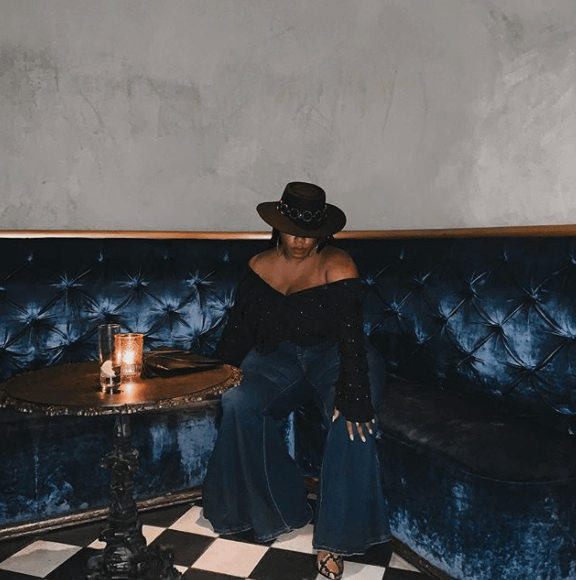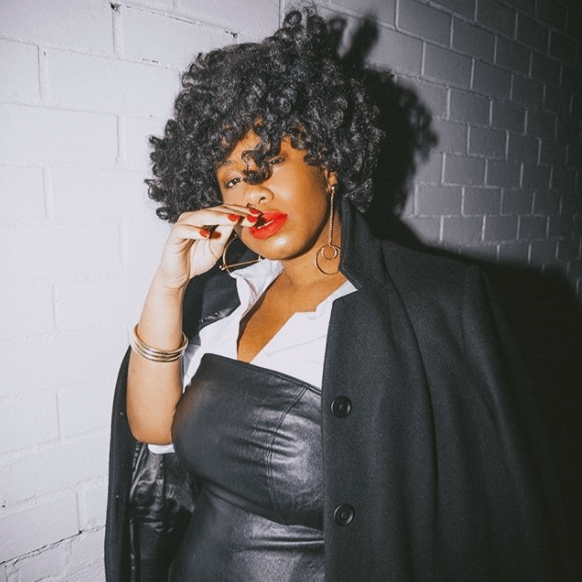 Kelly, Kelly, Kelly! Between her spot on Spotify playlists and her honest style of writing, her warm humor and true chameleon style (she pulls all kinds of looks off -- a feat I've always envied!). I met her through our mutual friend, Lydia, and personally related to how open she was when sharing her skin struggles over the years.
Once a Googler, always a Googler. Janelle and I unfortunately never crossed paths at Google, but when I met her a few years ago and learned she had worked there as well, I remember thinking how unfair it was we never shared the same team! How I would have LOVED to have a fellow style enthusiast around me in Mountain View. Janelle, in true former-Googler fashion, wears many hats. Her style, of course, is killer. And her natural beauty regime is always an inspiration to me. But lately, I've been stalking her for all the interior advice I can get -- she's in the process of decorating her new apartment -- and I love seeing what she finds.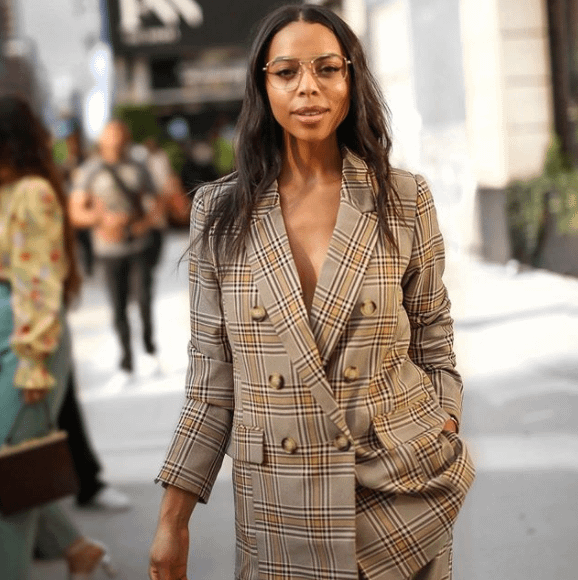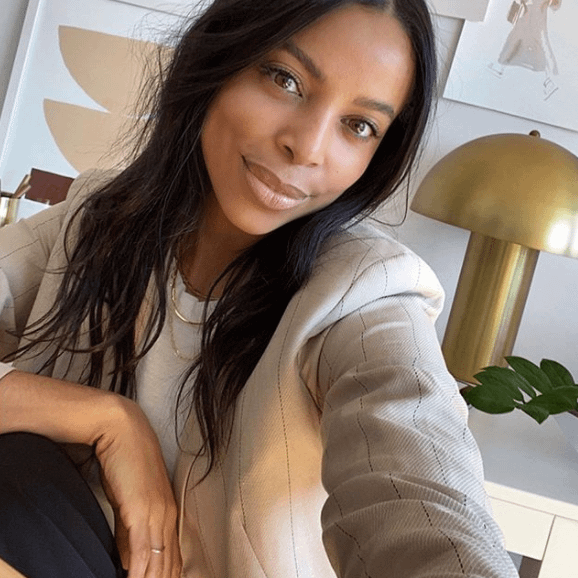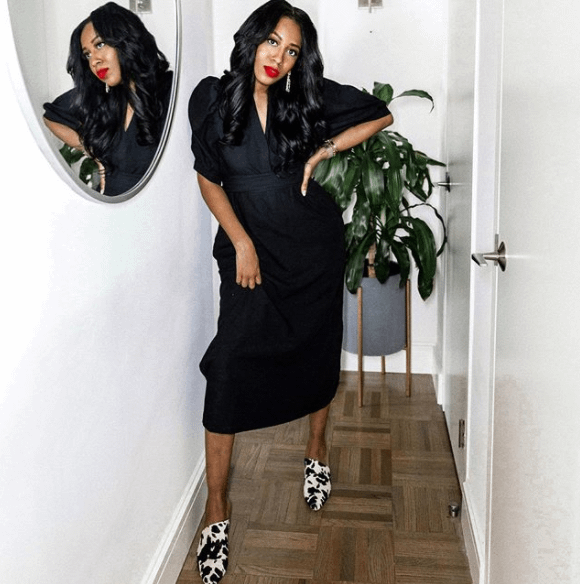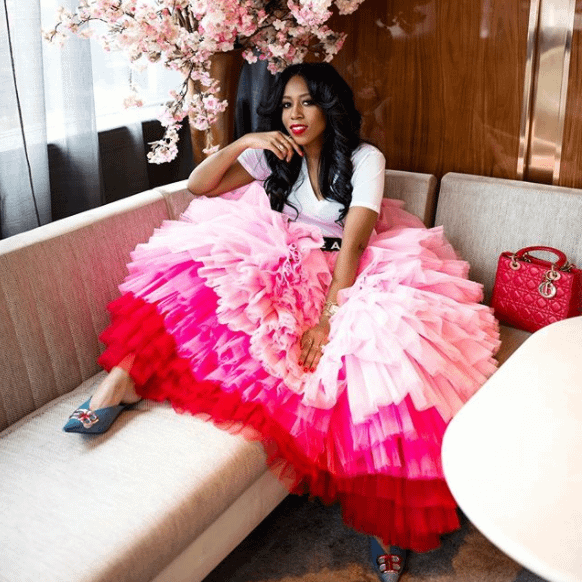 Tania! The ease to which this lady can wear a chic, edgy leather look to a fanciful gown, is applause-worthy. She's a true champion of other women, especially Black women, and after hearing her speak on a panel hosted by Shelcy and Christy of NYC X Clothes earlier this year, I loved hearing her thoughts on championing changes in the influencer industry to be more inclusive. You'll love her energy, you'll want to borrow all her shoes and you'll fall for the heart she puts into creating. She's also the founder of @theglowupinc -- a resource and community for black influencers to help educate, inspire and mentor each other.
Rose! Talk about a girl after my own heart and closet! Her style is timeless and classic -- and she's a fellow hat and dress lover. Naturally, when she shares shopping hauls, I'm usually swiping up on 99% of it, much to the chagrin of my wallet.  I like to think of her as my Carrie Bradshaw friend.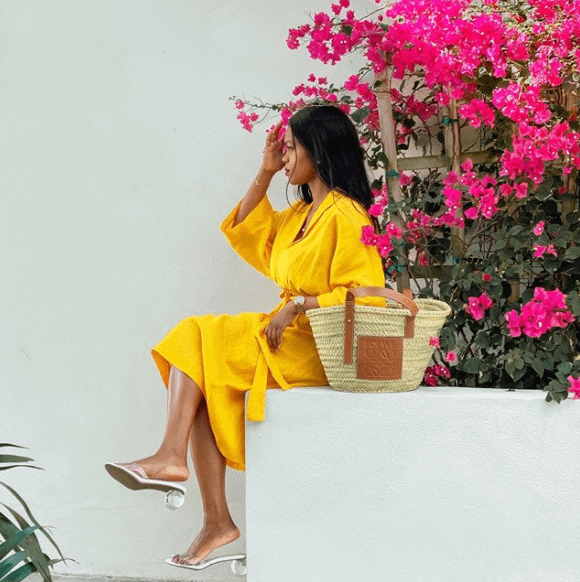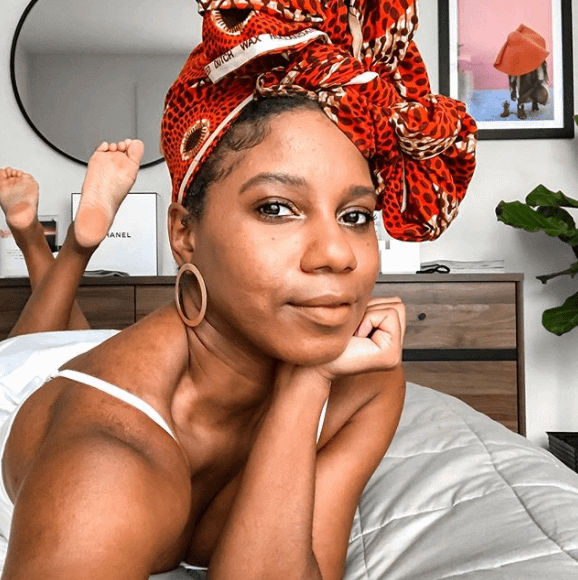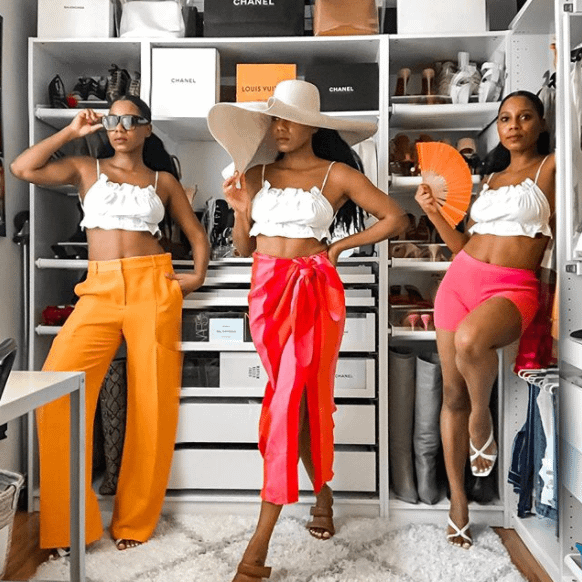 Monroe's personality jumps off the screen. Her humor and wit is sharp. Her heel collection, even sharper. Her use of color in outfits is sharpest -- literally thumb-stopping. And I love how honest and candid her approach is -- especially right now. She's a refreshing follow.
Cynthia and I spoke on a panel together a few years ago and I remember thinking to myself when Cynthia was talking, "DAMN, this girl is on point." And she truly does it all. Thoughtful, engaging captions, a true world traveler, punchy, signature colorful style and now, in a few short months, she'll be a new mama.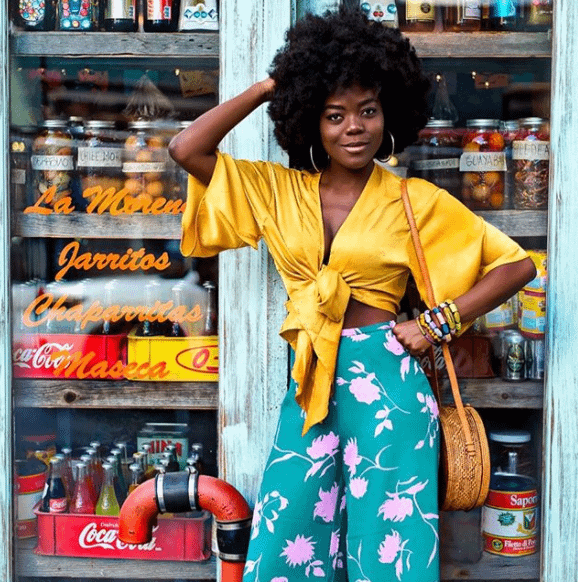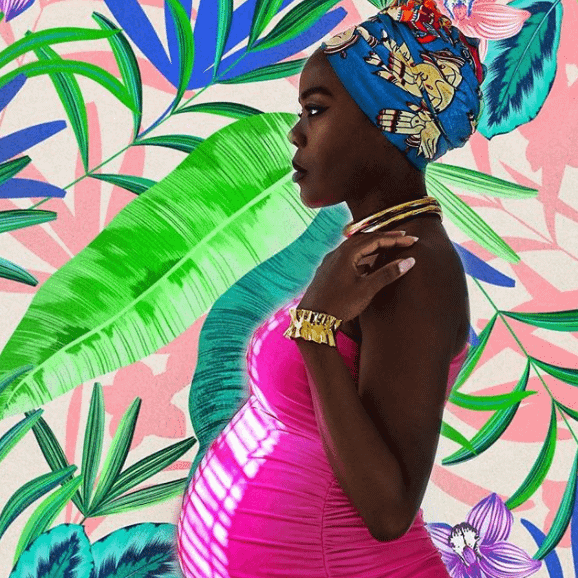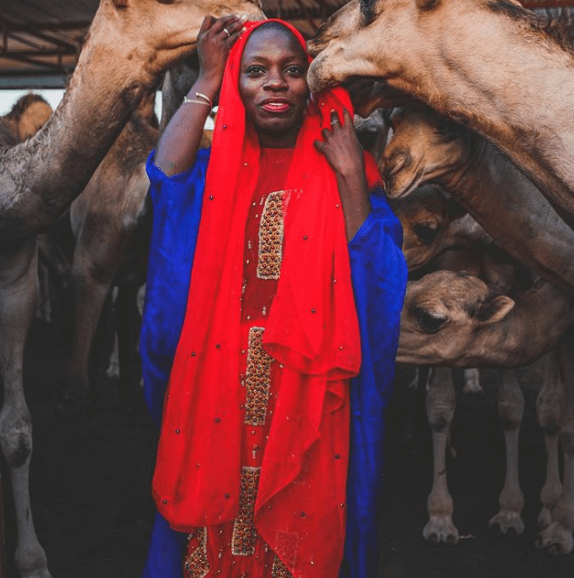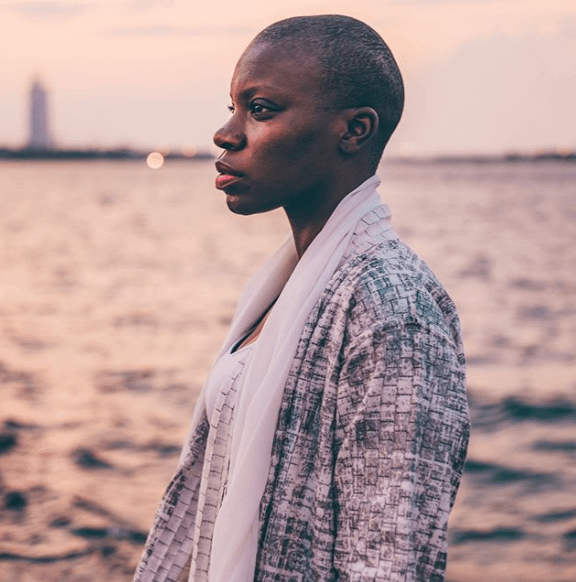 Jessica and I met a few years ago during a press trip to Miami. I remember her telling me during the flight that she was on a mission to become the first Black woman to visit all the countries in the world. And ever since, I've been hooked to seeing her tackle this list, country by country, week by week. And guess what? She did it! I've loved reading about her experiences along the way, particularly as a Black woman navigating the world in some areas -- truly eye-opening and inspiring.
Brains and beauty (like many of the men and women on this list, don't get me wrong) but the girl's got her PhD so I think we can all bow down now. I love her classic style, her candid storytelling and yes, her new little baby is just too adorable for words.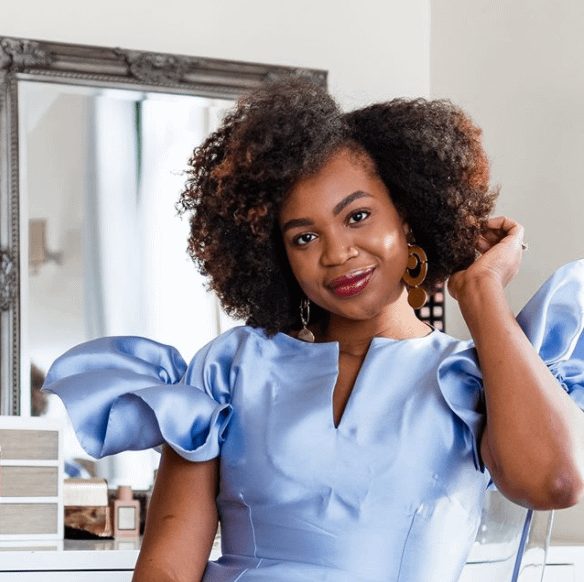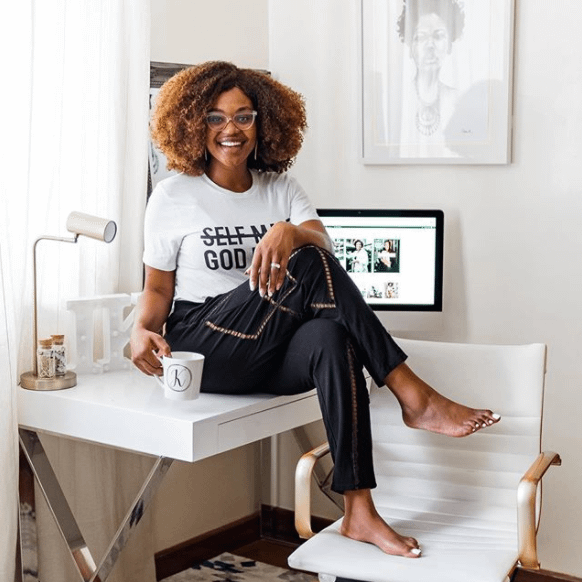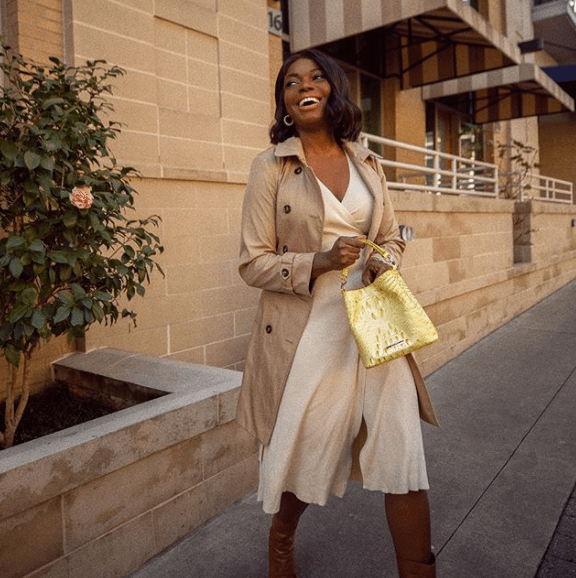 Coco is a relatively new follow for me actually -- I discovered her when someone shared her approach for donating 10% of her take home pay of campaigns to different COVID-19 organizations. I just loved how selfless that move was and then, after clicking over to her profile, was smitten with her affinity for chic neutrals.
I met this beauty on a press trip earlier last year to Banff. At the time, she was several months pregnant with her now baby girl, London(!) and if you just briefly scroll through her feed, she has a knack for incredible, editorial photos. Refer to the second image here in this lineup -- that's just the tip of the iceberg folks! She loves a gown moment, almost more than I do -- if you can imagine it!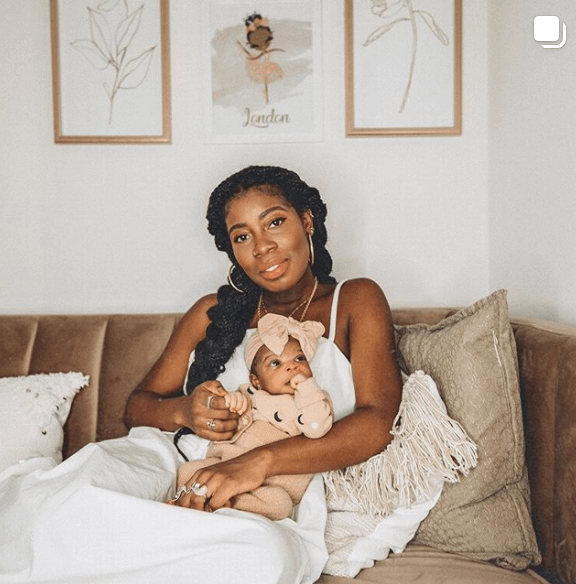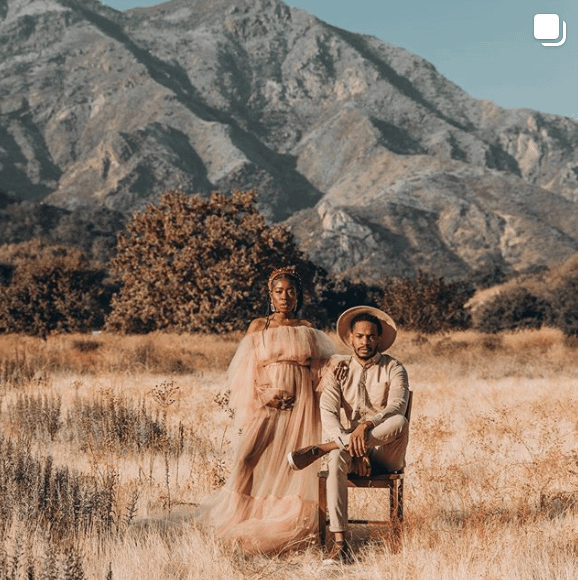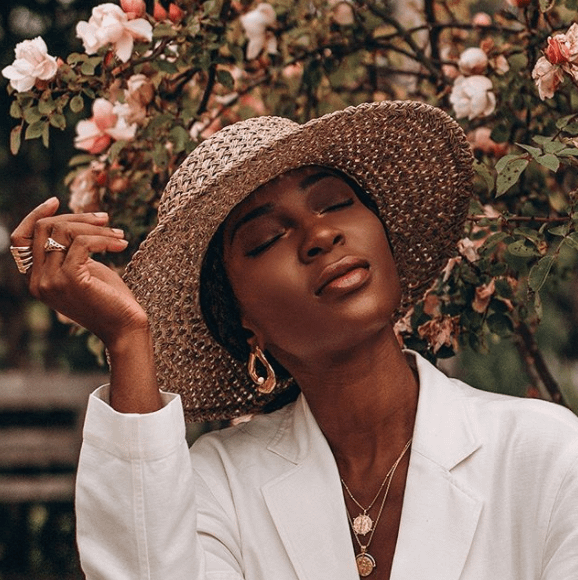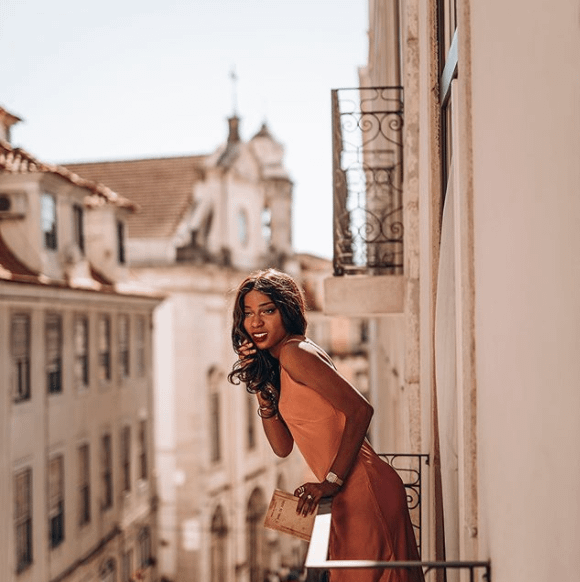 Oh, I could just stare at Onyi's feed ALL DAY LONG. Her editing style is so unique and her approach to fashion feels old-world and modern at the same time (in other words, my cup of tea!). She lives in Manchester (so naturally I'm obsessed with her accent) and I love getting a peek into her vintage-tinged world. An old soul that I would love to be friends with someday.
Grasie! I met this lady years ago at the beginning of this whole crazy influencer space and I've always had to tip my hat at EVERYTHING this woman does. She's an actress. She's a director. She's a style icon. She's a television writer. And she's a hilarious human being -- watch her Stories for proof. I love how authentic she has remained to her voice throughout the years and thankful to call her a friend.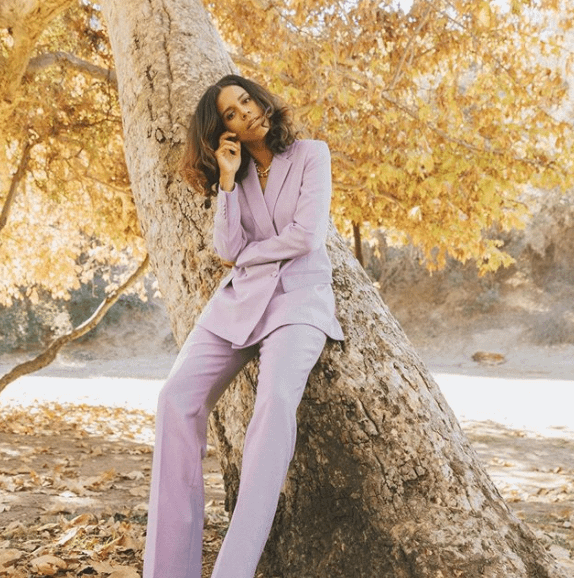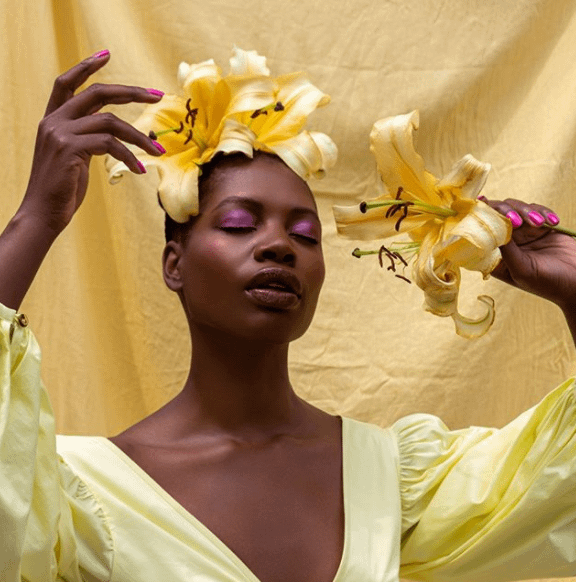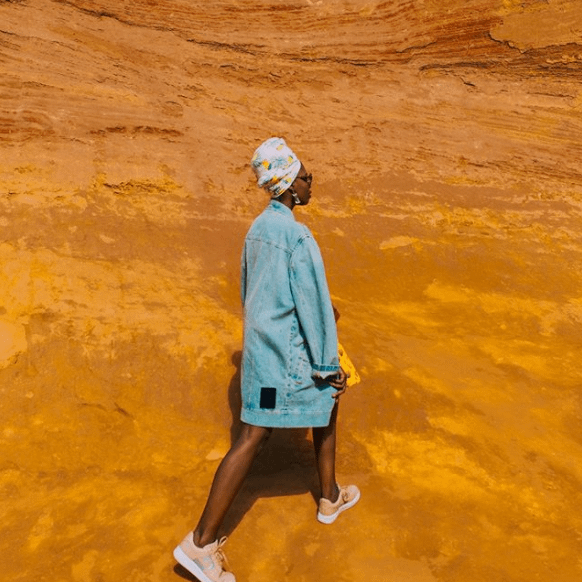 You may recall, I shared Paola a few weeks ago as a content creator I recently started following in the wake of COVID-19 -- and her recent self-portraits are a testimony as to why. I find myself stopping on them and studying the way she composed. The way she incorporated and played with color. How she experimented with props and different types of textures. And then, you read her captions. As someone who is always trying to push her honesty storytelling ability, Paola is a beacon in that sense. I always feel her heart in her captions.
I met Oneil earlier last year during a press trip with Salomon. He's a photographer by trade -- and a VERY good one at that -- but then, he's also a sharp dresser himself. Simply put, it's hard NOT to notice him when he walks into the room. He commands it.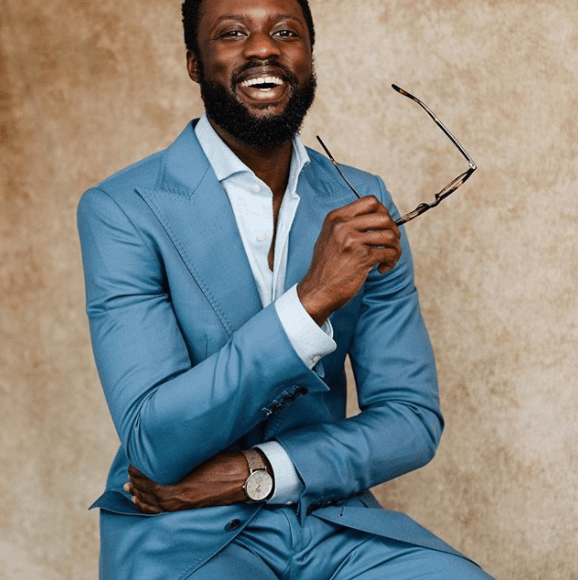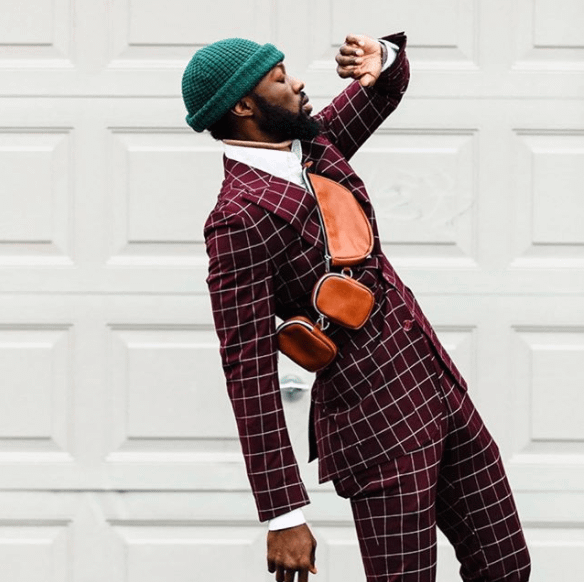 If you don't already follow Asiyami, be prepared to 1.) spend a lot of time scrolling. Her feel is a color palette dream and I usually find myself getting lost in her editorial world. and 2.) she has a set of Lightroom presets that I absolutely love! As someone who has more olive pigment/color to my skin, I so appreciate Asiyami's preset pack that takes into account how different settings can affect the tones of your skin in a photo. Let's just say, I've bought my fair share from other influencers that simply left me looking orange, which we all know never looks good on anyone. Her presets are specially tailored for a wide spectrum of Black and Brown women.