6
minute read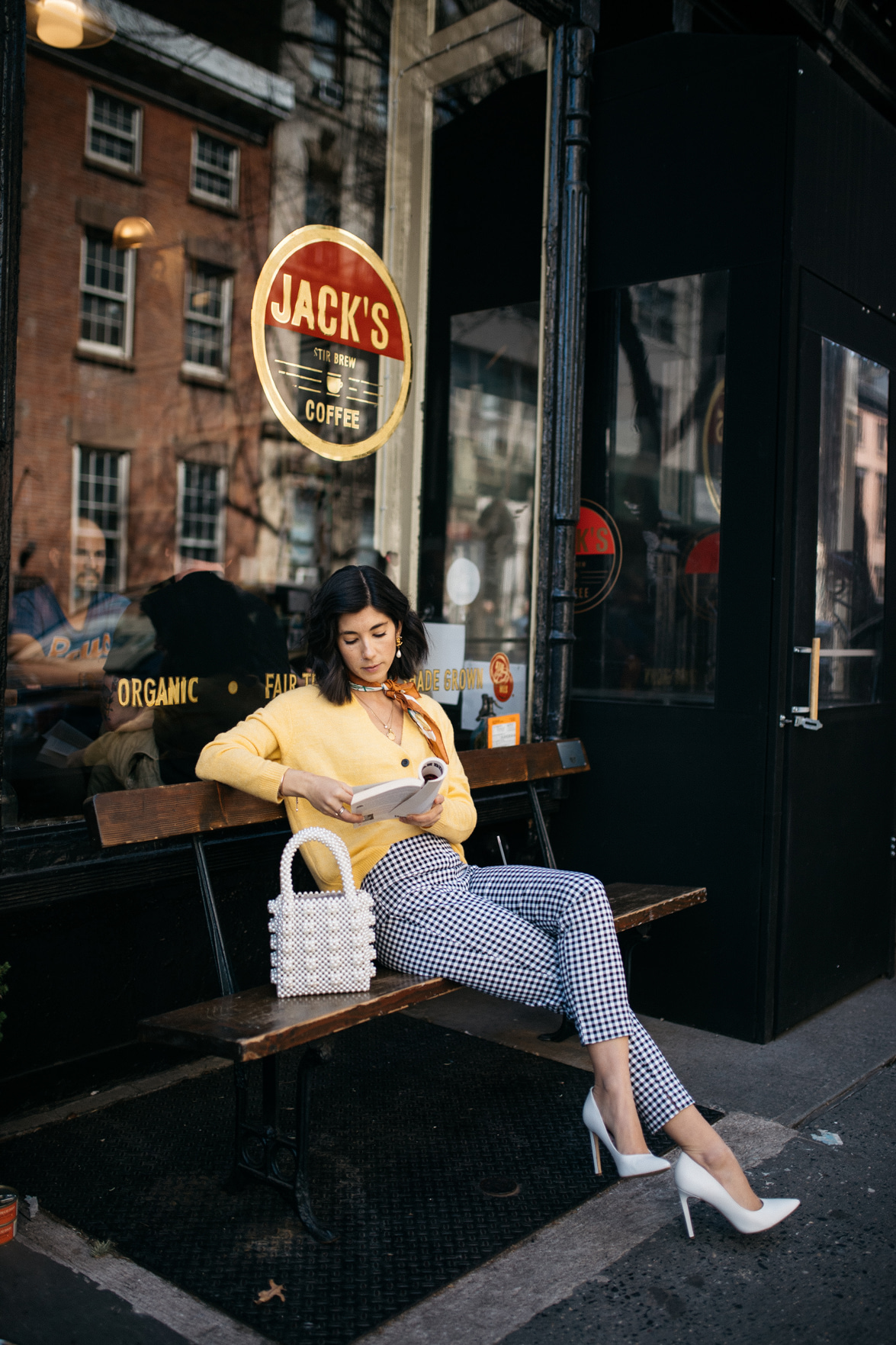 [row][half]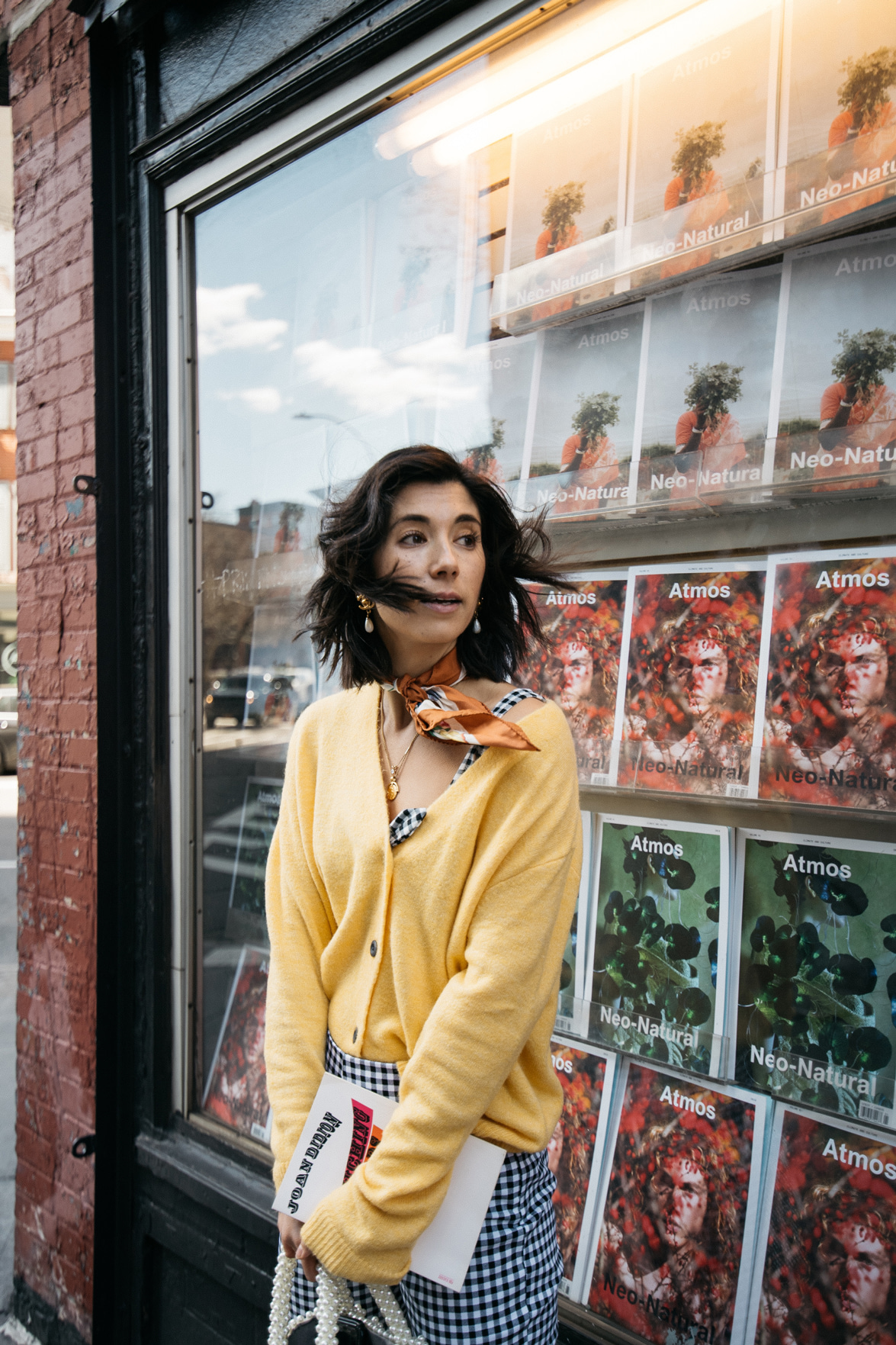 [/half][half]
A good portion of my DM conversations usually go like this:
"I'm visiting NYC this summer and would love all your recommendations where to go!"
And while I love sharing all my favorite spots, it becomes darn near impossible to get through them all in one, poorly typed DM conversation (poorly typed mainly because my fingers are getting old and they get tired easily). So, in efforts to spare my fingers and make sure you all have an awesome time when you visit, I figured I'd run down some of my favorite coffee shops here in the city, especially since you all loved my West Village restaurant guide so much.
A quick note about this outfit though: after a brief hiatus I'm officially becoming such a gingham girl again! I picked up this pair of cropped high waisted trousers the other day at Old Navy and love how retro inspired they feel. Admittedly, when I was brainstorming how to style them, I stumbled upon some beautiful photos of Audrey Hepburn and Marilyn Monroe sporting their own gingham pedal pushers, so I felt inspired to veer a bit vintage. Never one to say no to a matchy matchy moment, I scooped this bathing suit top for the perfect peek-a-boo moment underneath my lemon-y yellow cardigan. Are you guys into gingham this season? Would love to hear how you're styling it!
[/half][/row]
[prodr brand="The Elk" product="West Village" description="You all have listened to me wax poetically about The Elk -- it's one of my favorite neighborhood gems. Plus, it offers some of the best people (and dog) watching around! Perfect spot to work if you can get there early enough in the day to camp out. They do offer laptop free tables, which are reserved exactly for that." link="https://www.instagram.com/theelknyc/?hl=en"]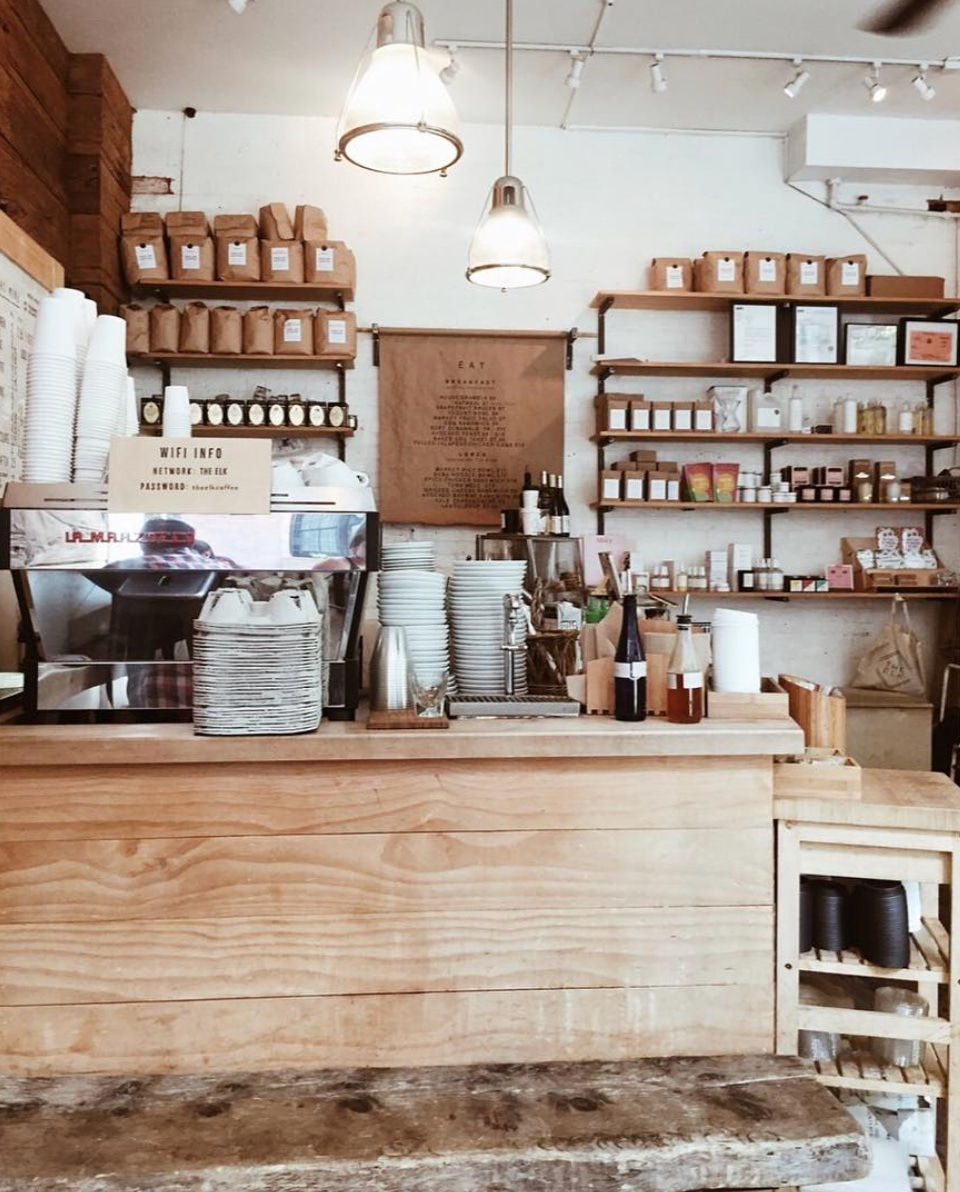 [/prodr]
[prodl brand="Jack's" product="West Village" description="I just started going to Jack's since it's a bit closer to our new apartment here in the West Village and I love how old neighborhood it feels. Lots of old photographs on the wall and a great window bench (seriously, give me a coffee shop with a great window bench and I'm a happy girl). They make a mean matcha latte with oat milk, too." link="https://www.instagram.com/p/BtilkxrA0kT/"]
[/prodl]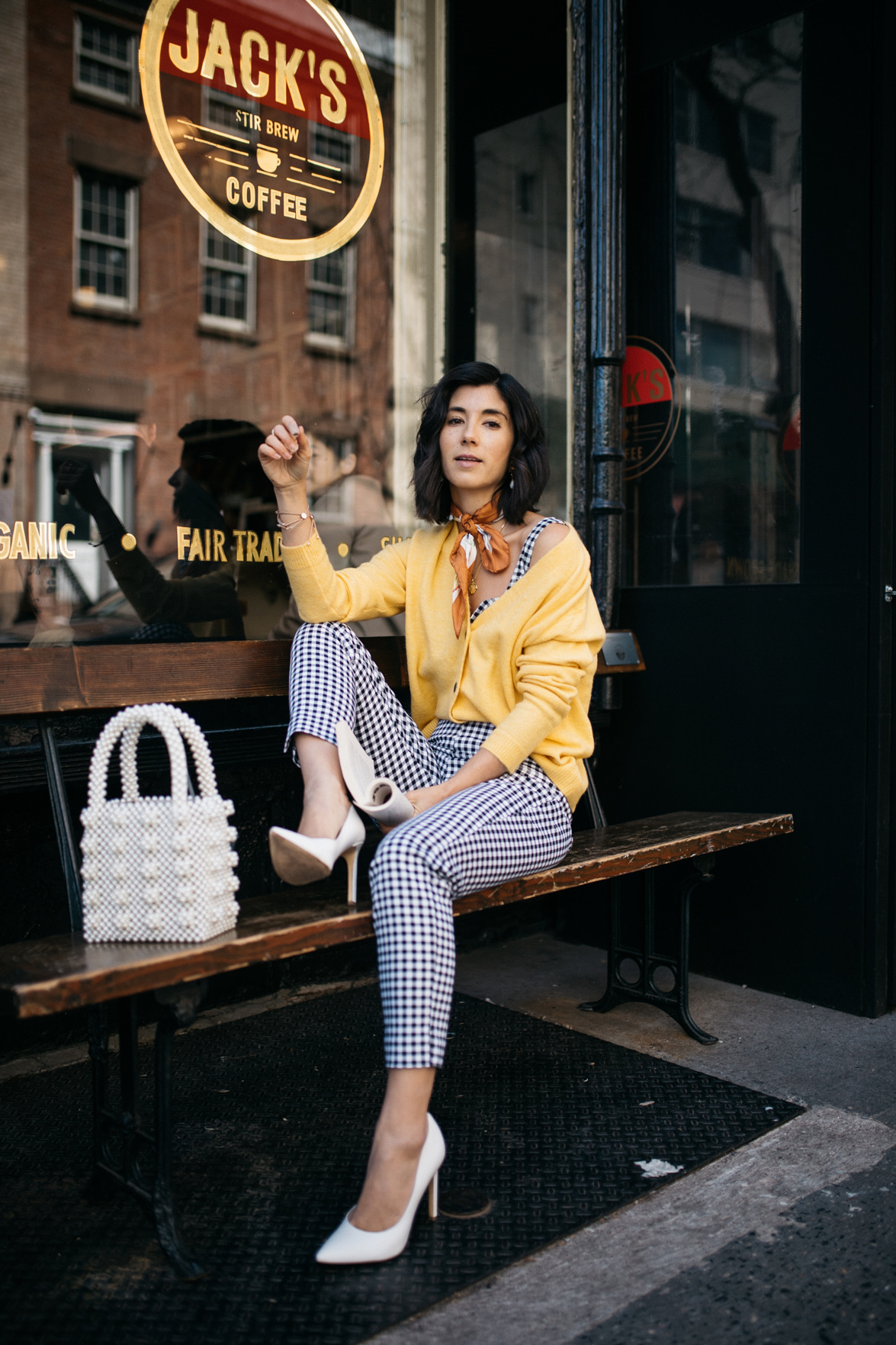 OUTFIT DETAILS: Old Navy pants, cardigan and bathing suit top (gifted) // Nine West heels (gifted) // Silk scarf bought in Italy // Pearl beaded bag via Amazon
[prodr brand="Felix Roasting Company" product="Murray Hill" description="Is it possible to be too adorable for your own good? If so, then Felix might be just that. The wallpaper. The color schemes. The ironic portrait paintings. Someone knew what they were doing when they designed this spot. Definitely worth trekking uptown for a cup of joe and a snap for the gram." link="https://www.instagram.com/felixroastingco/?hl=en"]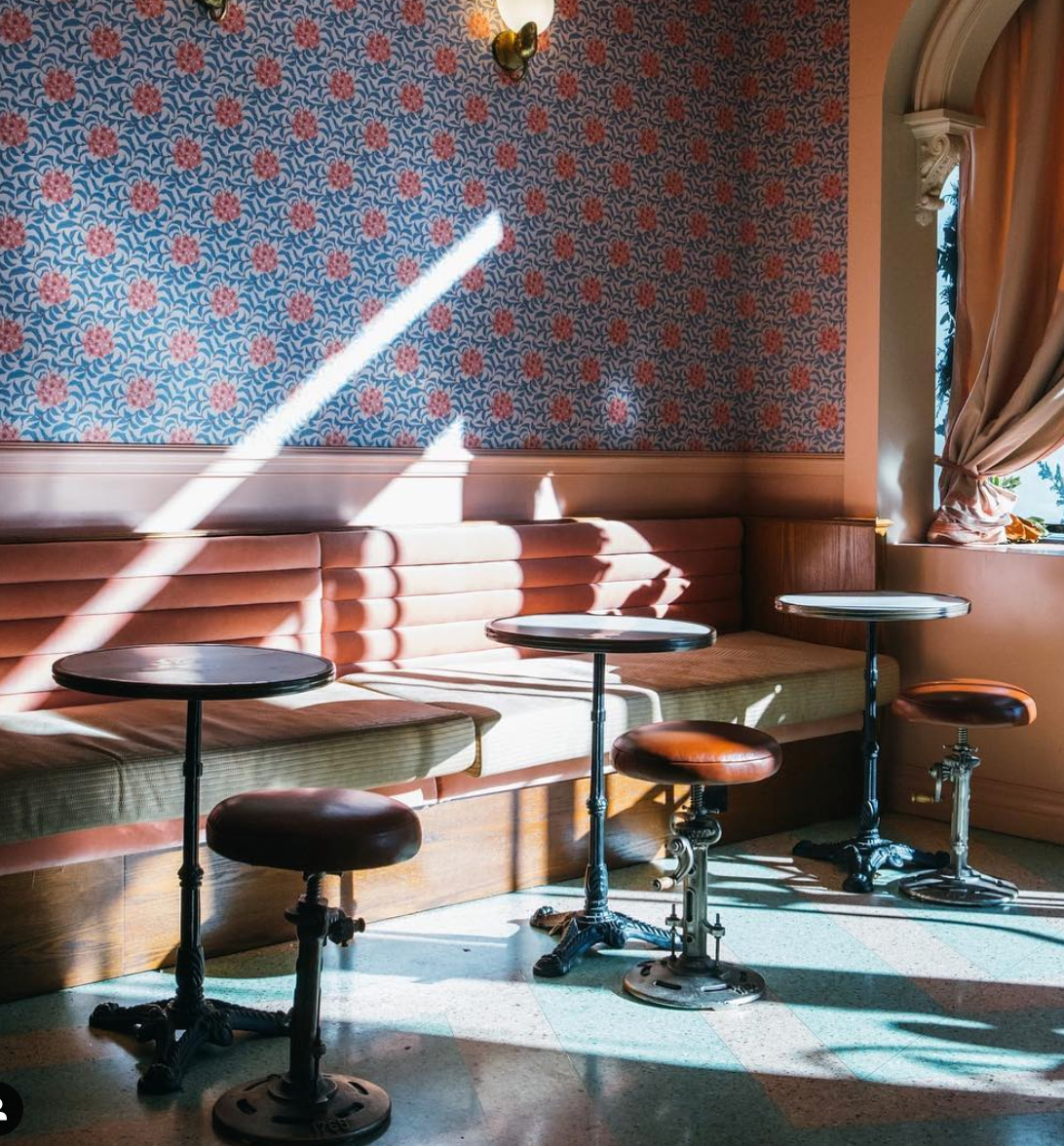 [/prodr]
[prodl brand="Stumptown" product="Greenwich Village" description="When I feel like getting work done surrounded by very overstressed college students, I head here. And I mean that in the best way possible -- there's something about the frantic collective typing that makes me feel like we're all working on some midterm paper that's due tomorrow and I get that giddy student feeling (yes, I know, I'm weird, I REALLY liked school). The decor in here feels like an extension of NYU's campus -- think chic college library." link="https://www.stumptowncoffee.com/?gclid=CjwKCAjwy7vlBRACEiwAZvdx9tHWLThVTNf8Wch4tJfpg1tcq8MC50OCMDQbhY8WFHtrEes4t48KxhoC91EQAvD_BwE"]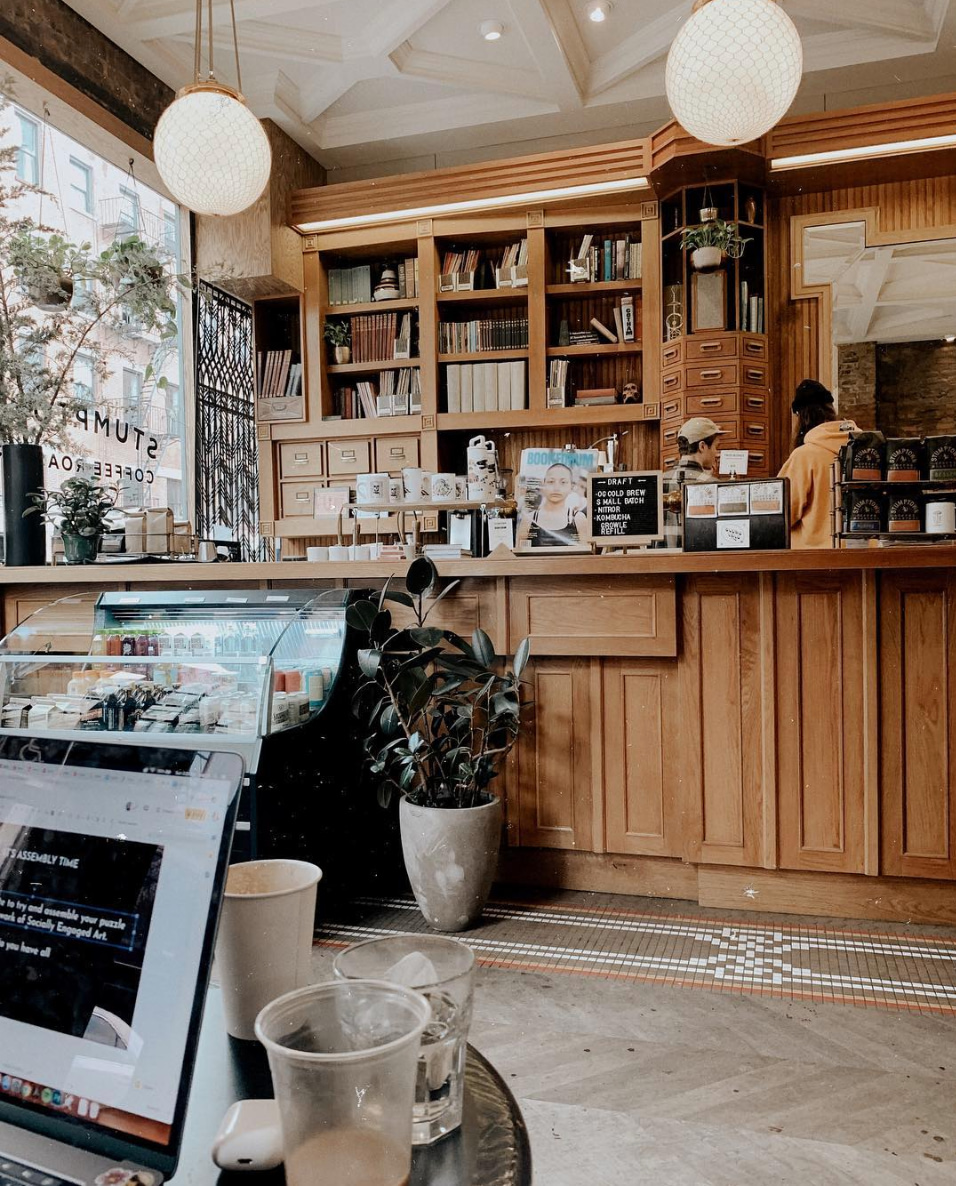 [/prodl]
[row][half]
[/half][half]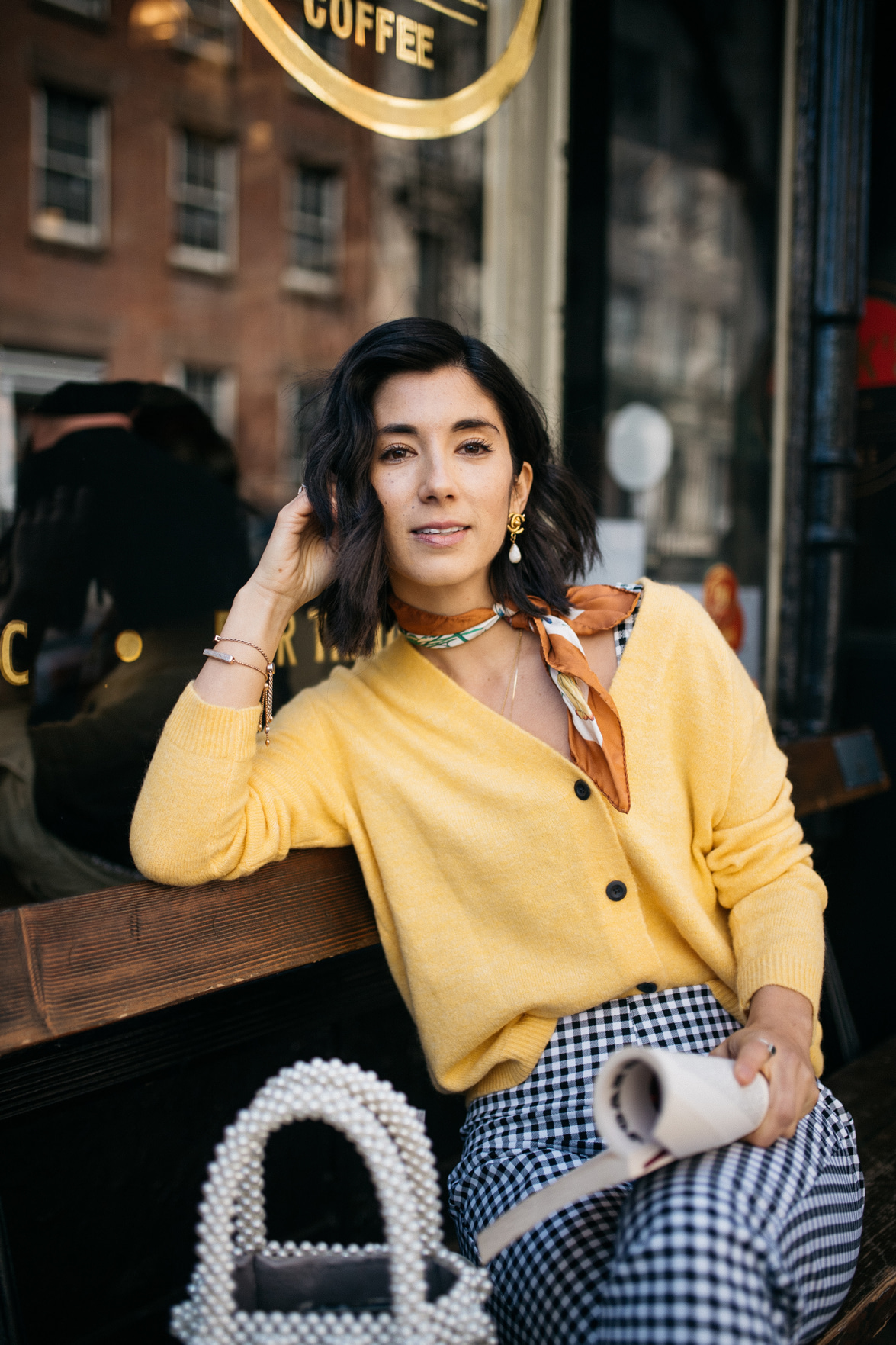 [/half][/row]
[prodr brand="Cha Cha Matcha" product="Nolita" description="If you paint it pink, they will come. If you serve something green, they'll probably also come. Such is the case with Cha Cha Matcha which is every bit sweet as you might imagine without teetering into saccharine territory." link="https://chachamatcha.com/"]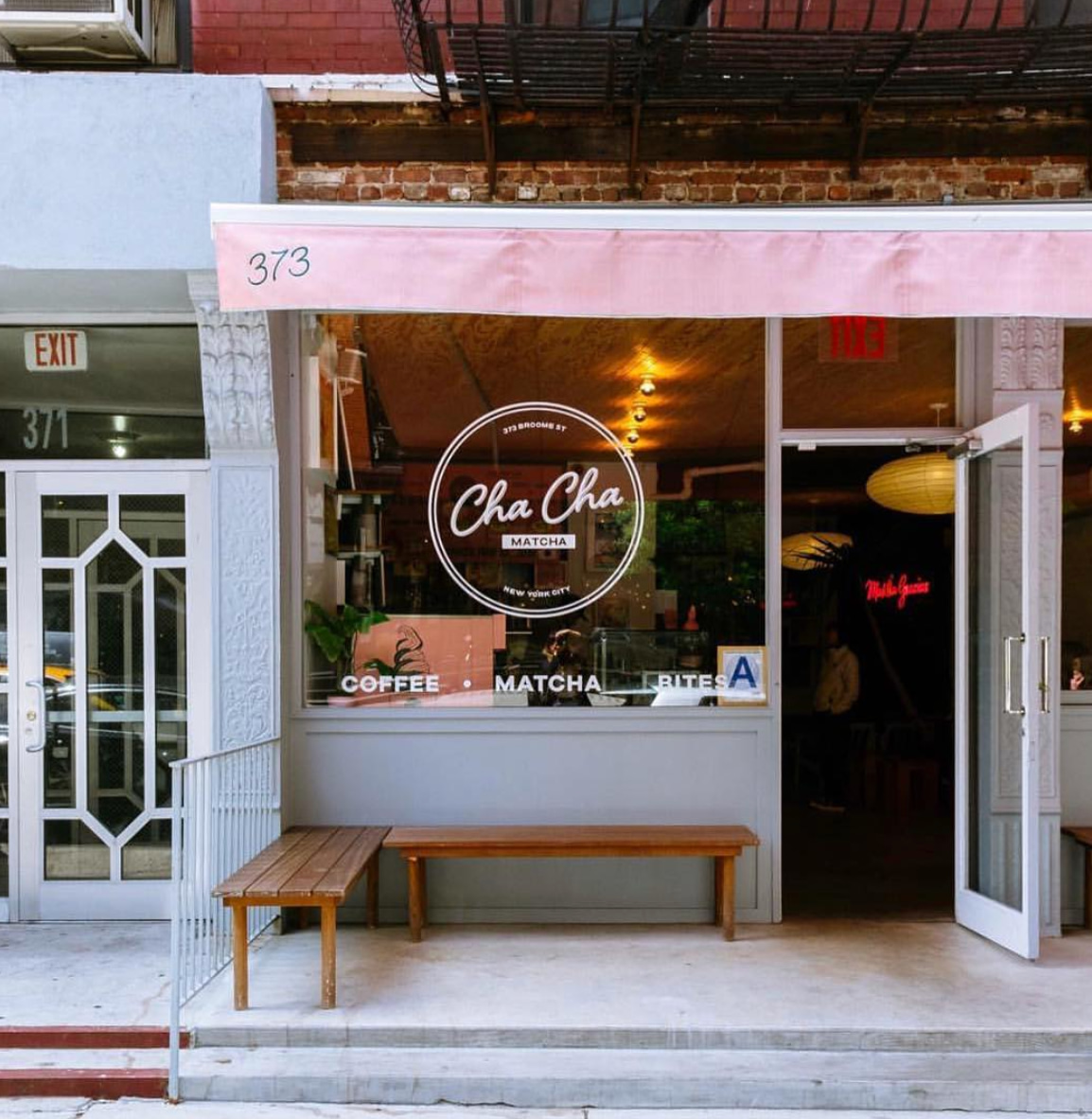 [/prodr]
[prodl brand="Oslo" product="West Village" description="A great reliable neighborhood haunt -- on the smaller side, which I like, because it means less of a crowd to deal with. Plus, I've spotted both Bradley Cooper and Brooke Shields sitting here before so...there's that." link="https://oslocoffee.com/"]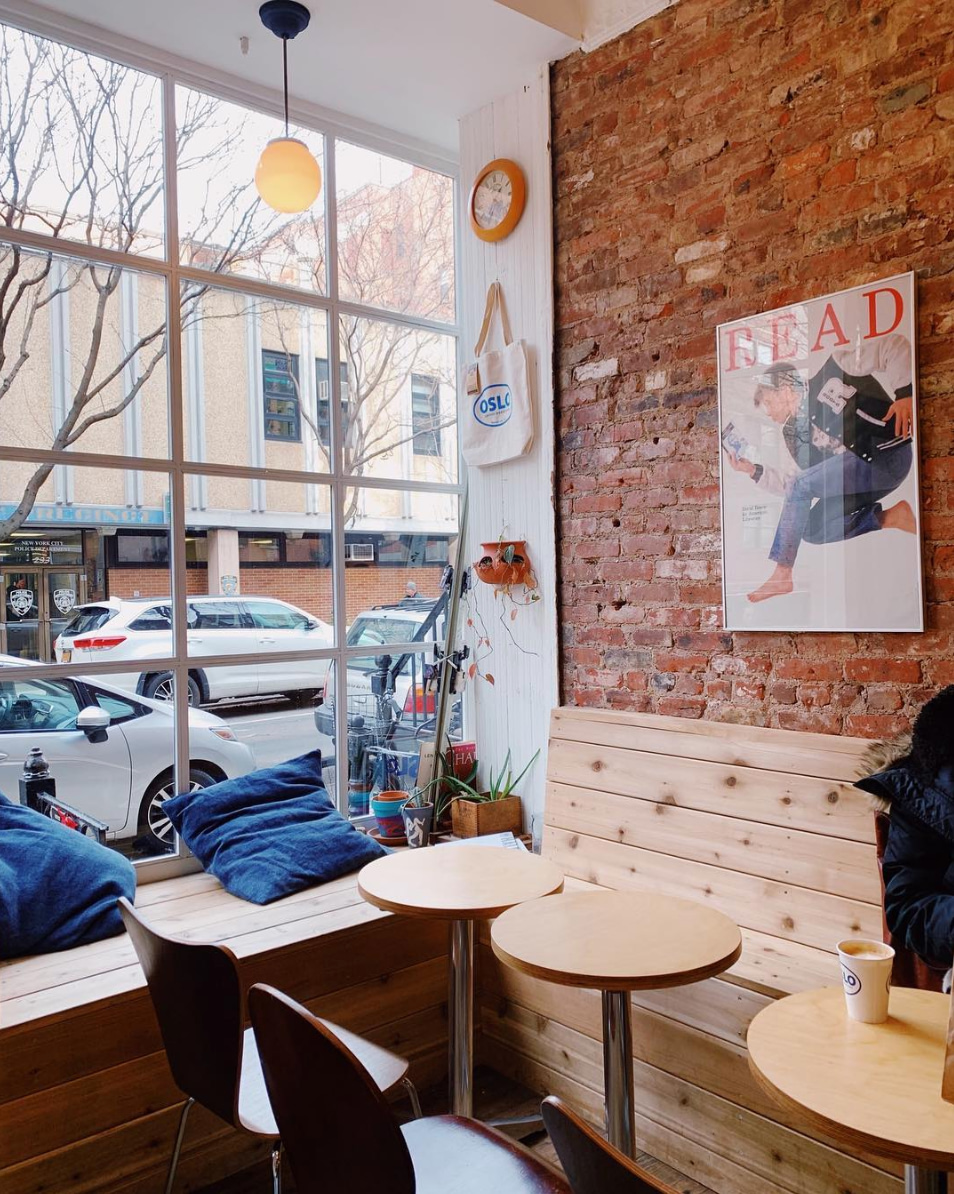 [/prodl]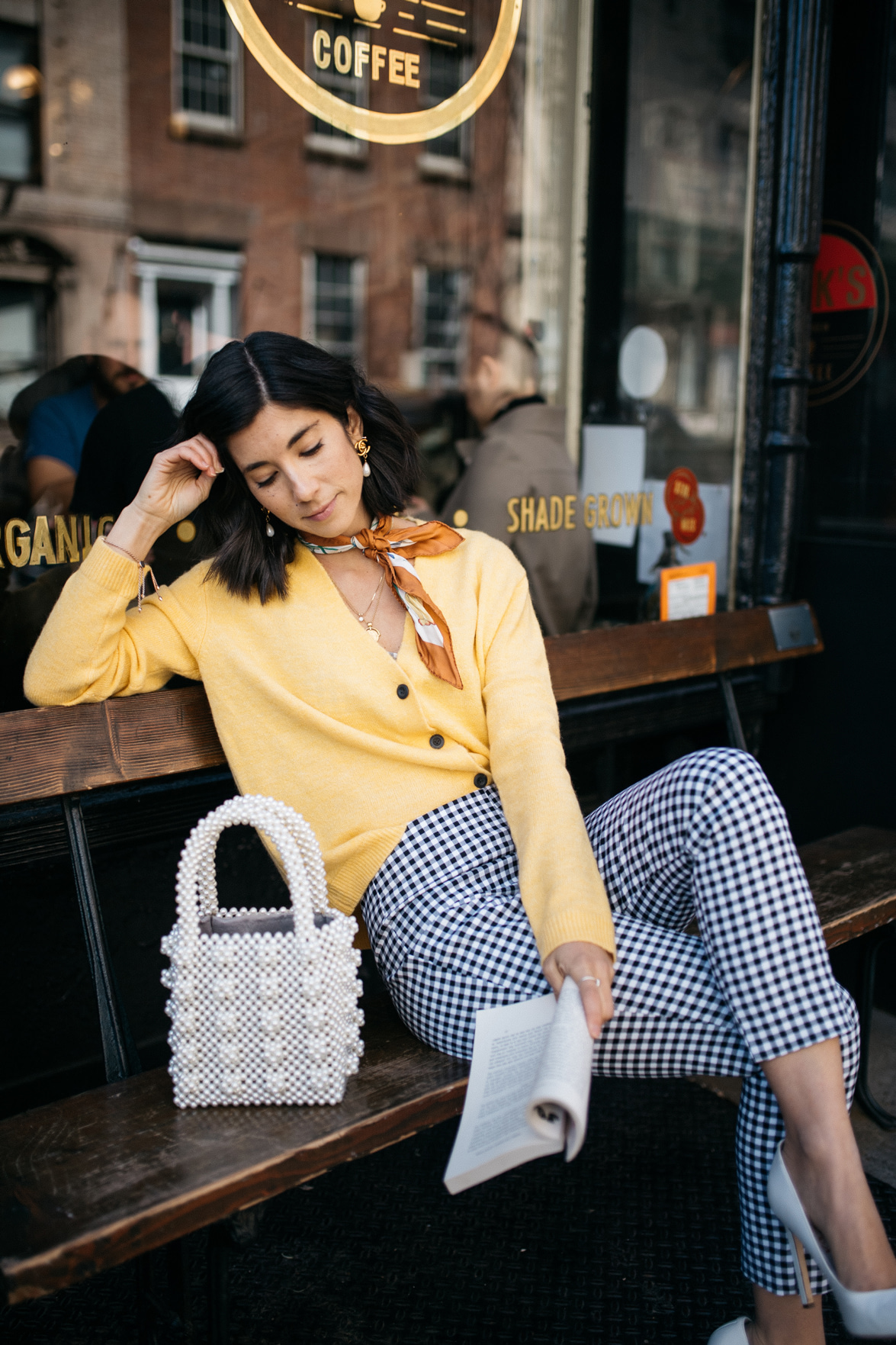 [prodr brand="Bluestone Lane" product="West Village (both locations)" description="Aussies do it better, am I right? I think this list alone as 3 different Aussie run places and for good reason. They just understand coffee. I love both Bluestone Lane locations in the Village but if I had to choose, I like the one on Greenwich a tiny bit more (more personality with the decor). Their avo toast is incredible (obvi) and their whole juice lineup is killer." link="https://bluestonelane.com/"]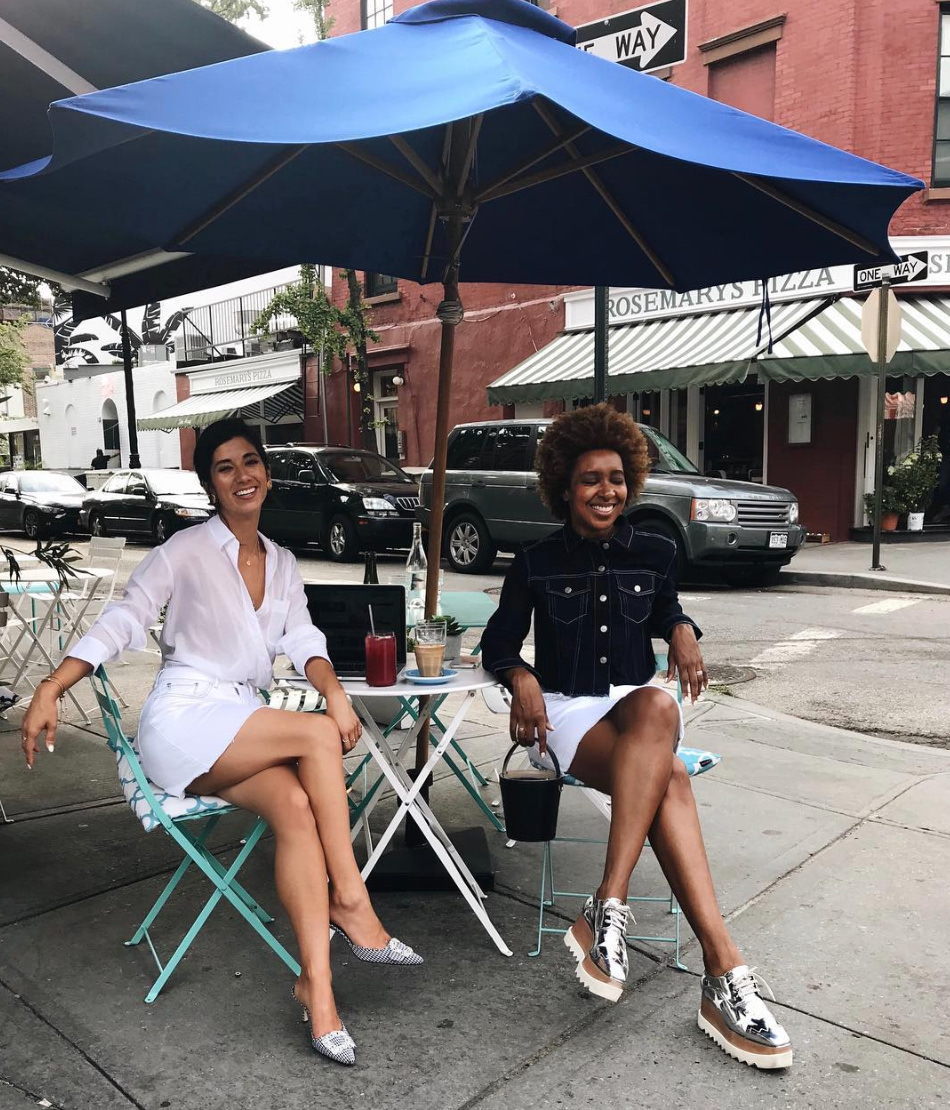 [/prodr]
[prodl brand="Devoción" product="Williamsburg" description="I mean, if you didn't go to Devoción and take a photo of their plant wall, then did you even go to Brooklyn? I think not." link="https://www.devocion.com/"]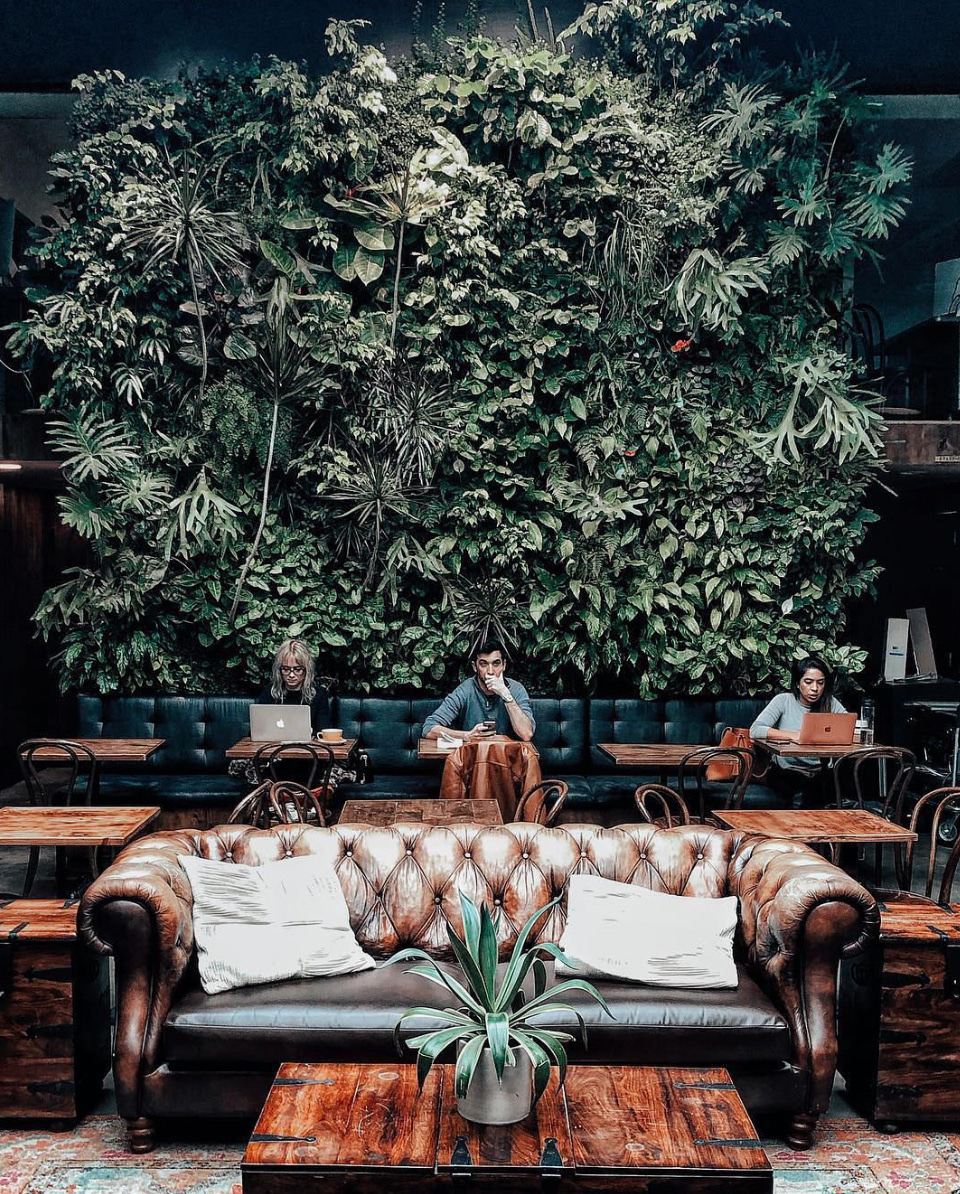 [/prodl]
[prodr brand="Cafe Dante" product="Greenwich Village" description="You all know this is a favorite of mine -- it's actually a restaurant/bar but their coffee bar and outdoor patio seating is just so adorable, I had to include it on the list. It's on one of my favorite streets in Greenwich Village (Macdougal) with a row of apartment buildings across the street that feel so Notting Hill. Lots of charm points for this one." link="http://www.dante-nyc.com/"]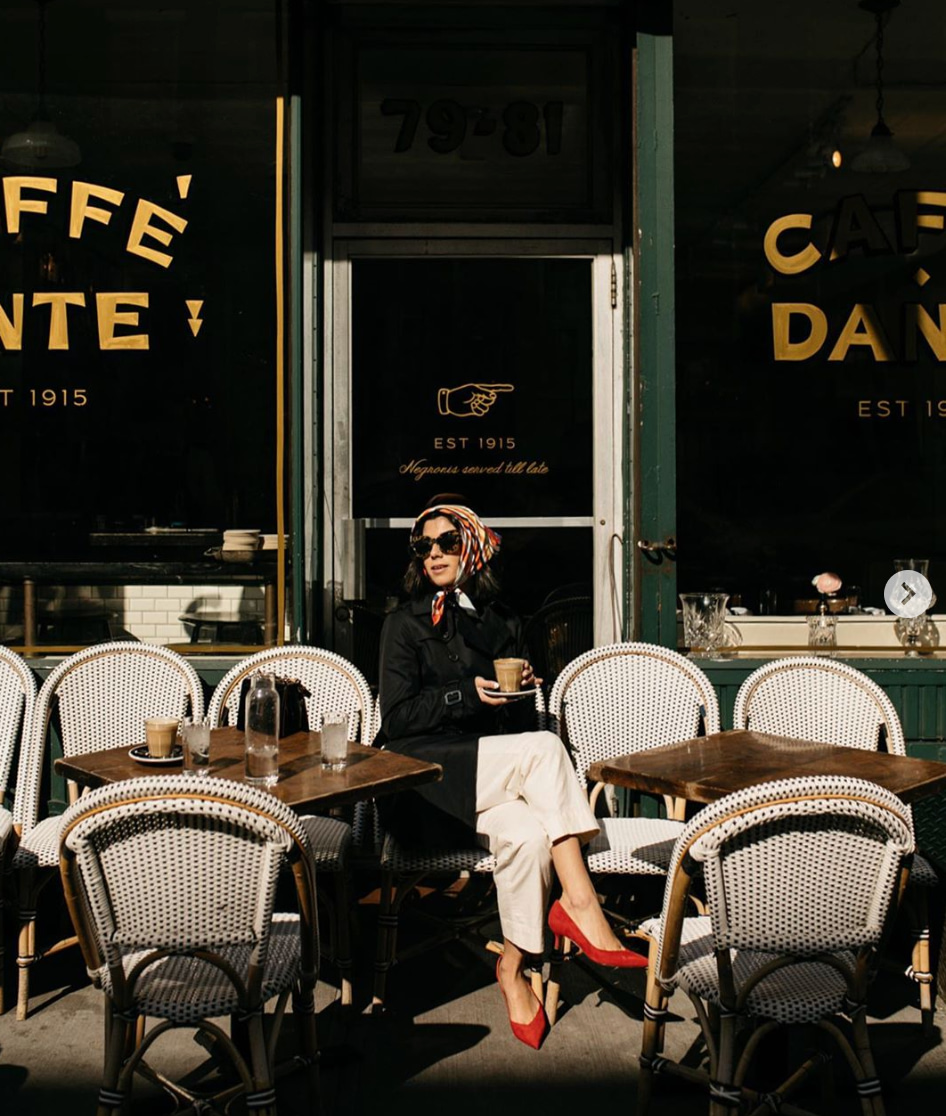 [/prodr]
[prodl brand="The coffee shop formerly know as Toby's Estate" product="West Village and Williamsburg" description="Toby's has been a consistent favorite of mine (both in the West Village and their Williamsburg location) but they recently changed names/branding etc. over to Partners. While I can't say I'm a fan of the change (or the generic name for that matter) let's cross our fingers and hope they retain their Aussie charm." link="https://www.partnerscoffee.com/"]
[/prodl]
[prodr brand="Intelligentsia Highline" product="Chelsea" description="Admittedly, this is just a coffee bar inside the lobby of the hotel, but if you can, take your coffee and sit on the couch in this alcove room tucked away on the first floor of the hotel. It's super quiet over here and perfect for catching up on emails." link="https://www.intelligentsiacoffee.com/high-line-coffeebar"]
[/prodr]
[prodl brand="Maman" product="TriBeCa and Greenpoint" description="I always leave Maman craving mismatched china, rustic kitchen tables and fresh lavender -- so if you're into any of those things, you'll love Maman. The menu is inspired by the south of France, which may also leave you craving a plane ticket to hop over the pond soon. You have been warned." link="https://www.mamannyc.com/"]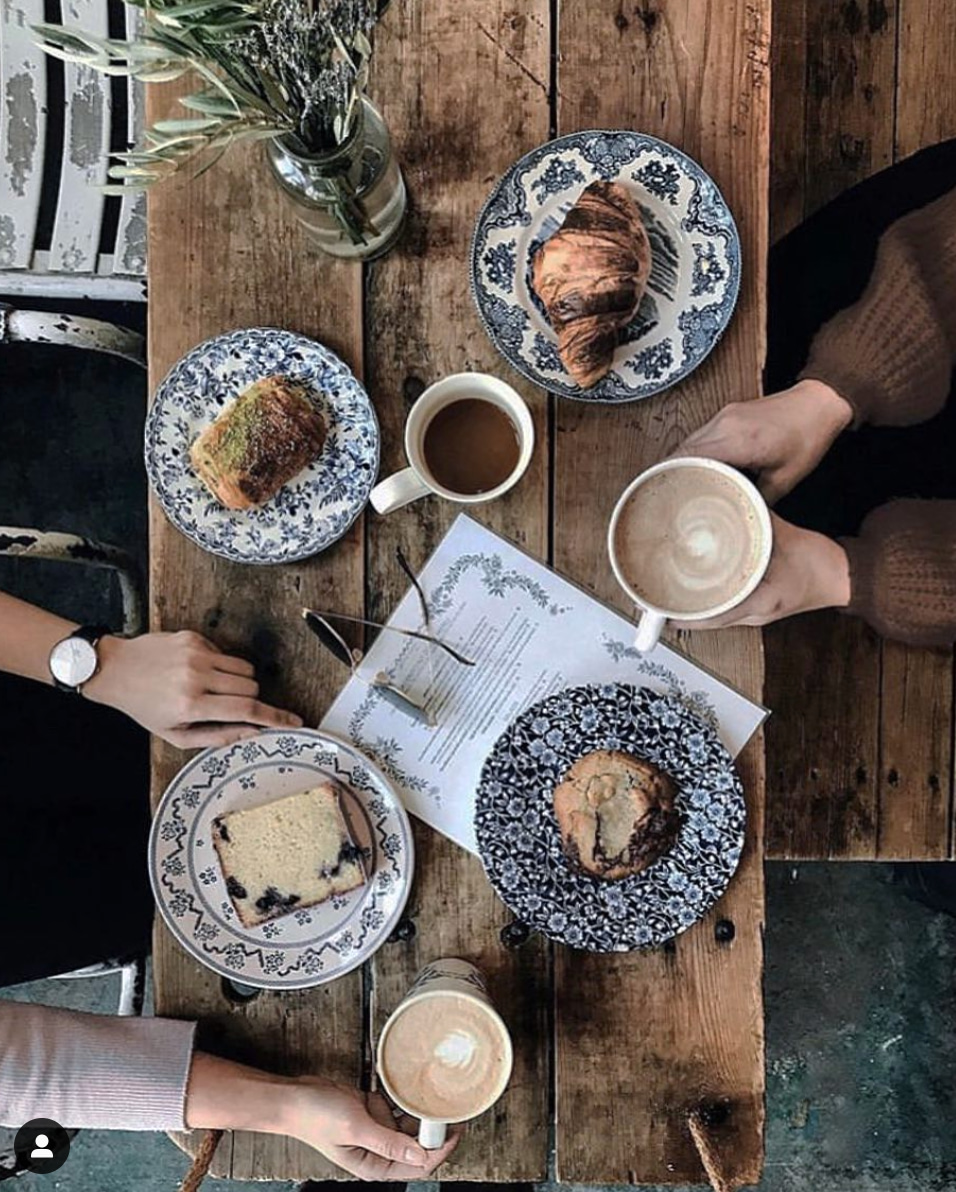 [/prodl]
[prodr brand="Bakeri" product="Greenpoint" description="And the award for cutest wallpaper in a cafe goes to....drumroll please...Bakeri! While my guy doesn't live a few blocks from this spot anymore in Greenpoint, I need to plan a return visit soon. Their bakery, quite unsurprisingly, is to die for, hence the namesake." link="http://www.bakeribrooklyn.com/new-page"]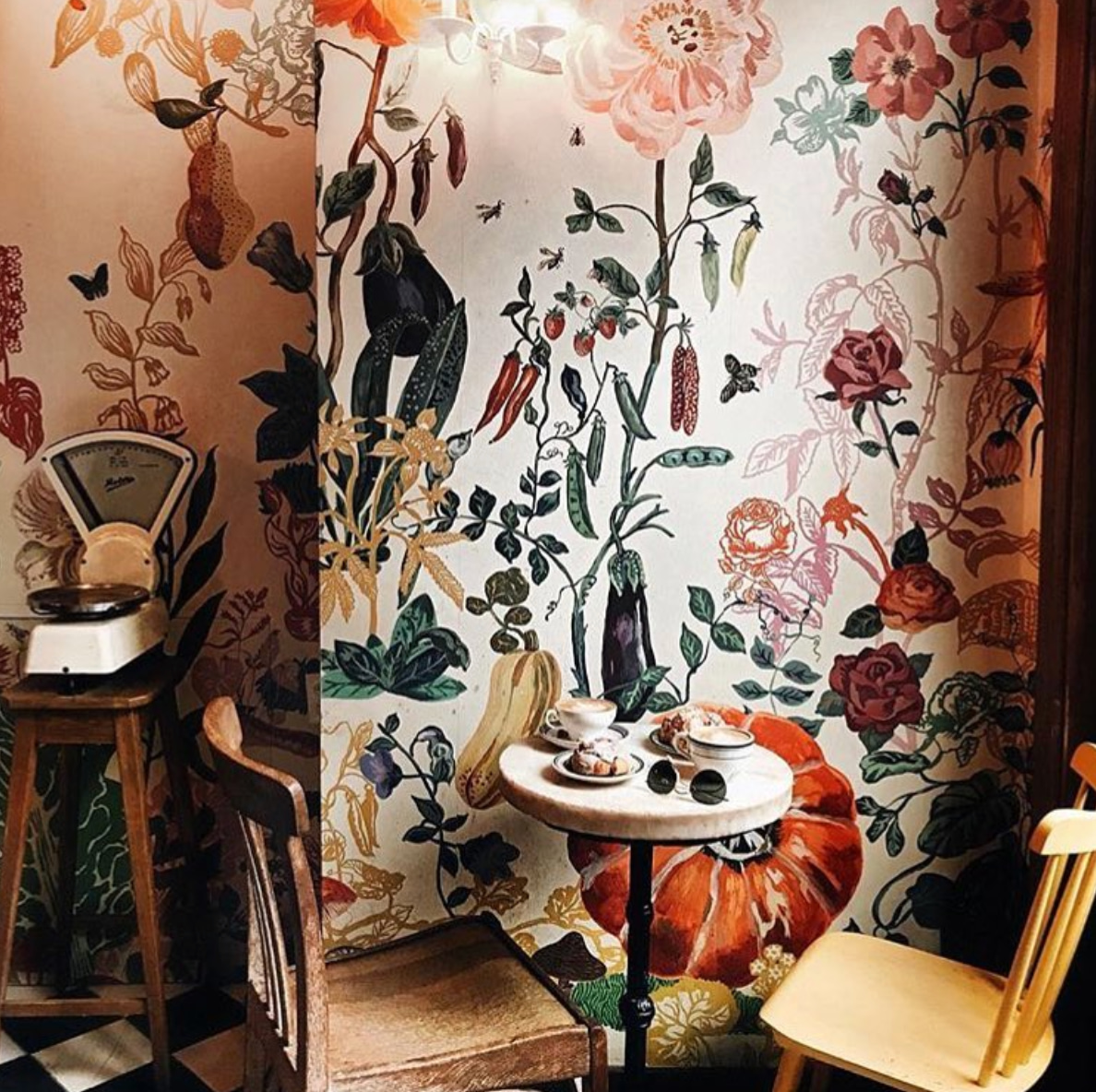 [/prodr]
This post was in collaboration with the Old Navy. As always, all opinions and styling are my own. Thank you for supporting all This Time Tomorrow collaborations!