6
minute read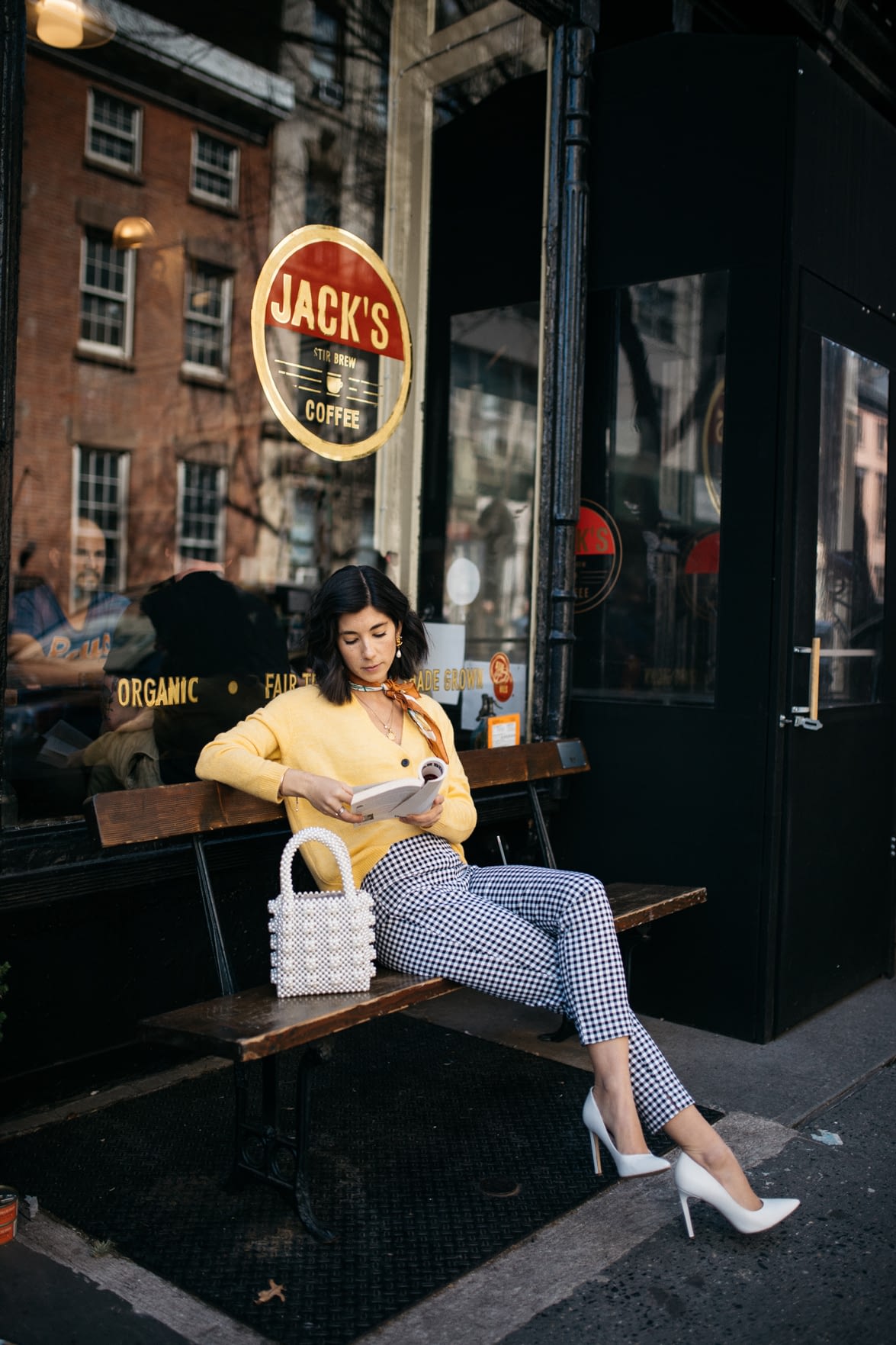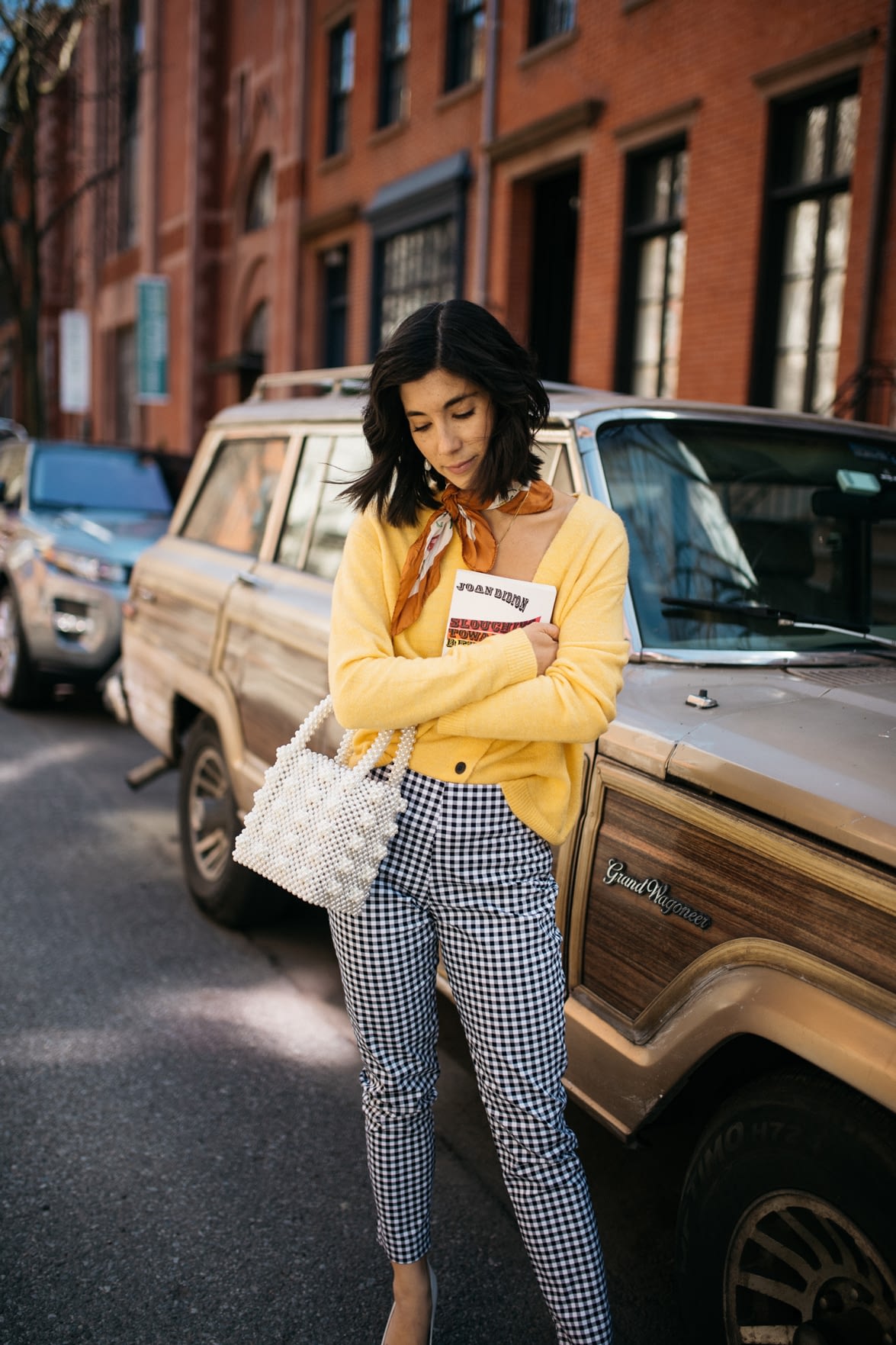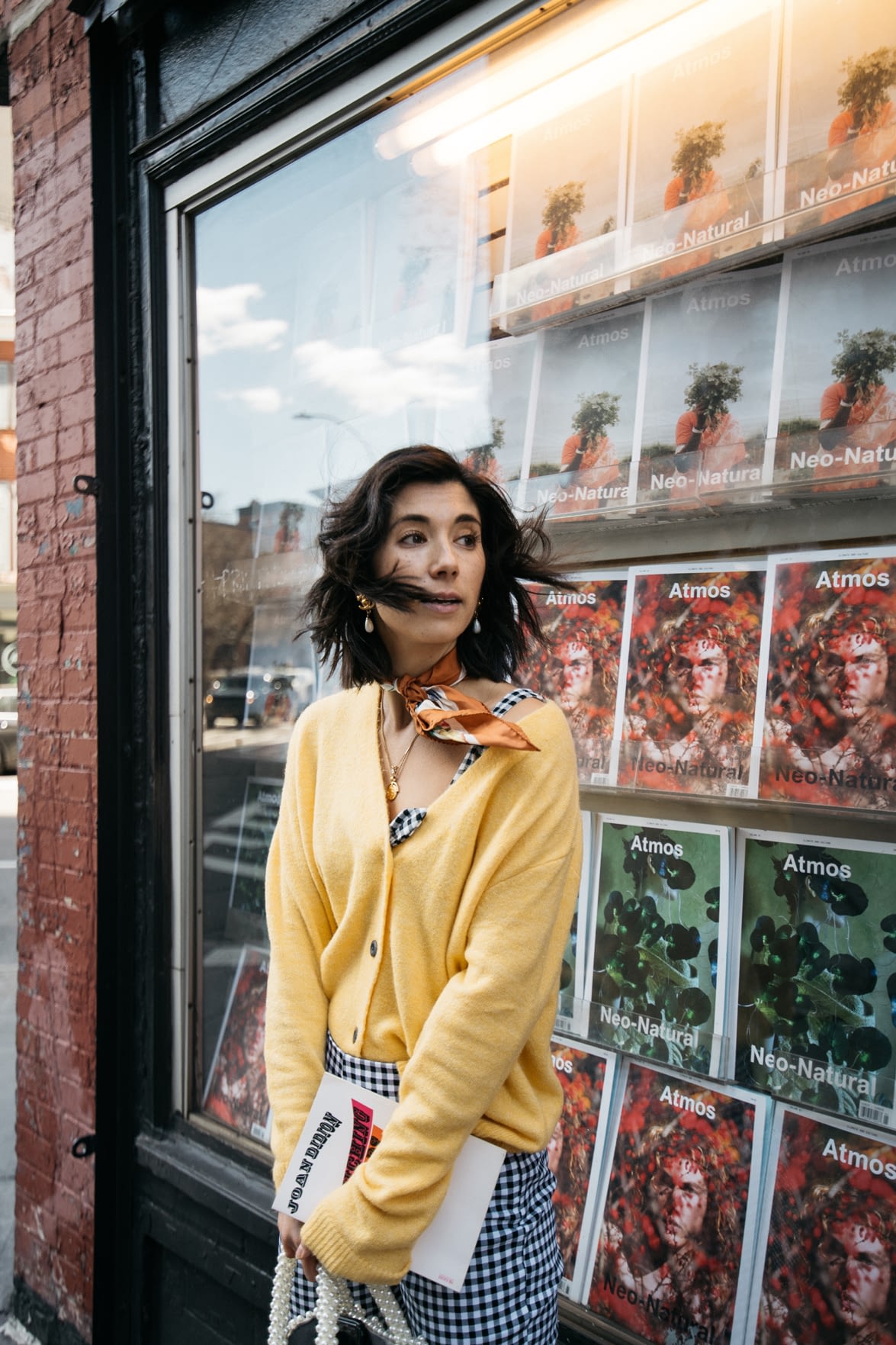 A good portion of my DM conversations usually go like this:
"I'm visiting NYC this summer and would love all your recommendations where to go!"
And while I love sharing all my favorite spots, it becomes darn near impossible to get through them all in one, poorly typed DM conversation (poorly typed mainly because my fingers are getting old and they get tired easily). So, in efforts to spare my fingers and make sure you all have an awesome time when you visit, I figured I'd run down some of my favorite coffee shops here in the city, especially since you all loved my West Village restaurant guide so much.
A quick note about this outfit though: after a brief hiatus I'm officially becoming such a gingham girl again! I picked up this pair of cropped high waisted trousers the other day at Old Navy and love how retro inspired they feel. Admittedly, when I was brainstorming how to style them, I stumbled upon some beautiful photos of Audrey Hepburn and Marilyn Monroe sporting their own gingham pedal pushers, so I felt inspired to veer a bit vintage. Never one to say no to a matchy matchy moment, I scooped this bathing suit top for the perfect peek-a-boo moment underneath my lemon-y yellow cardigan. Are you guys into gingham this season? Would love to hear how you're styling it!