6
minute read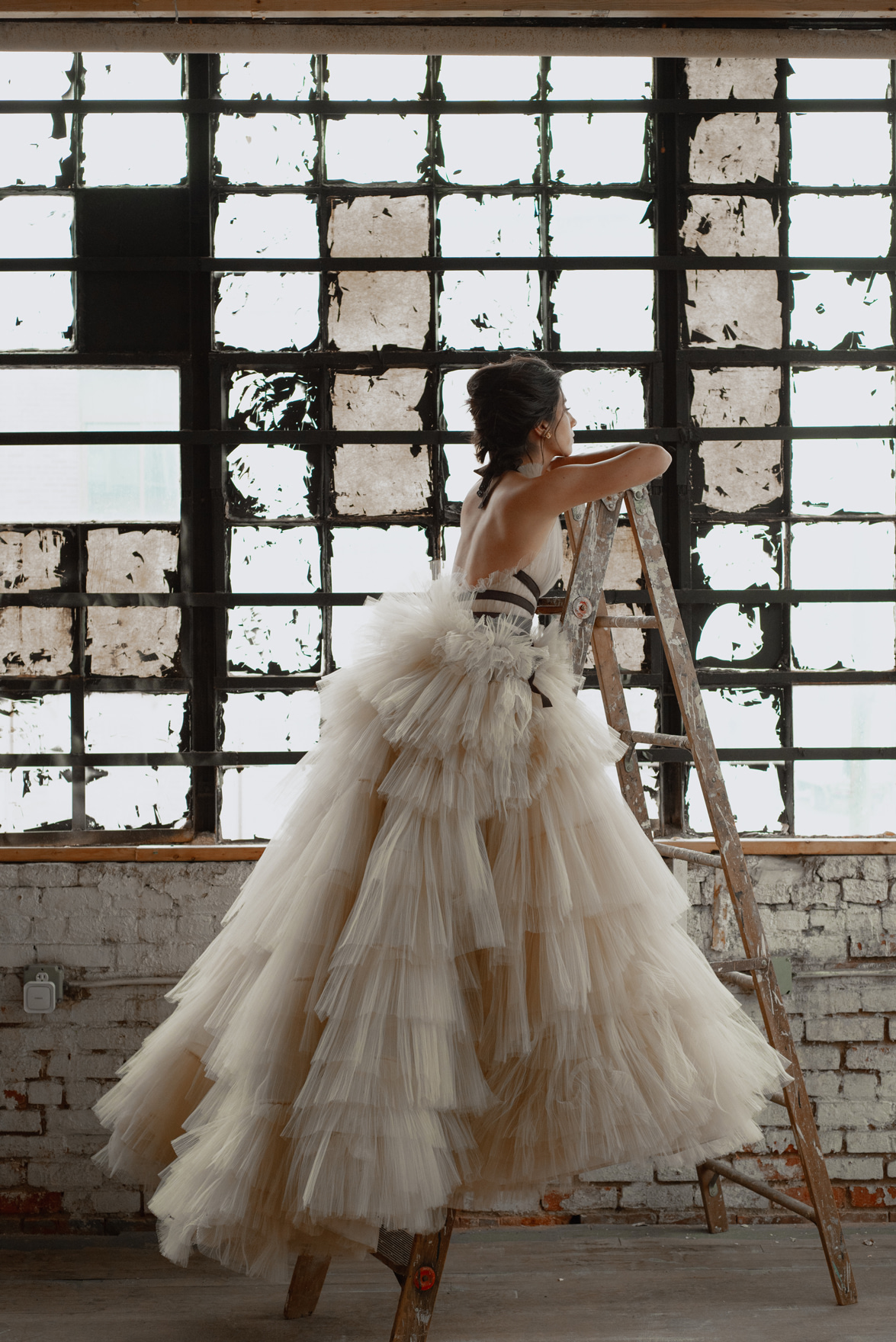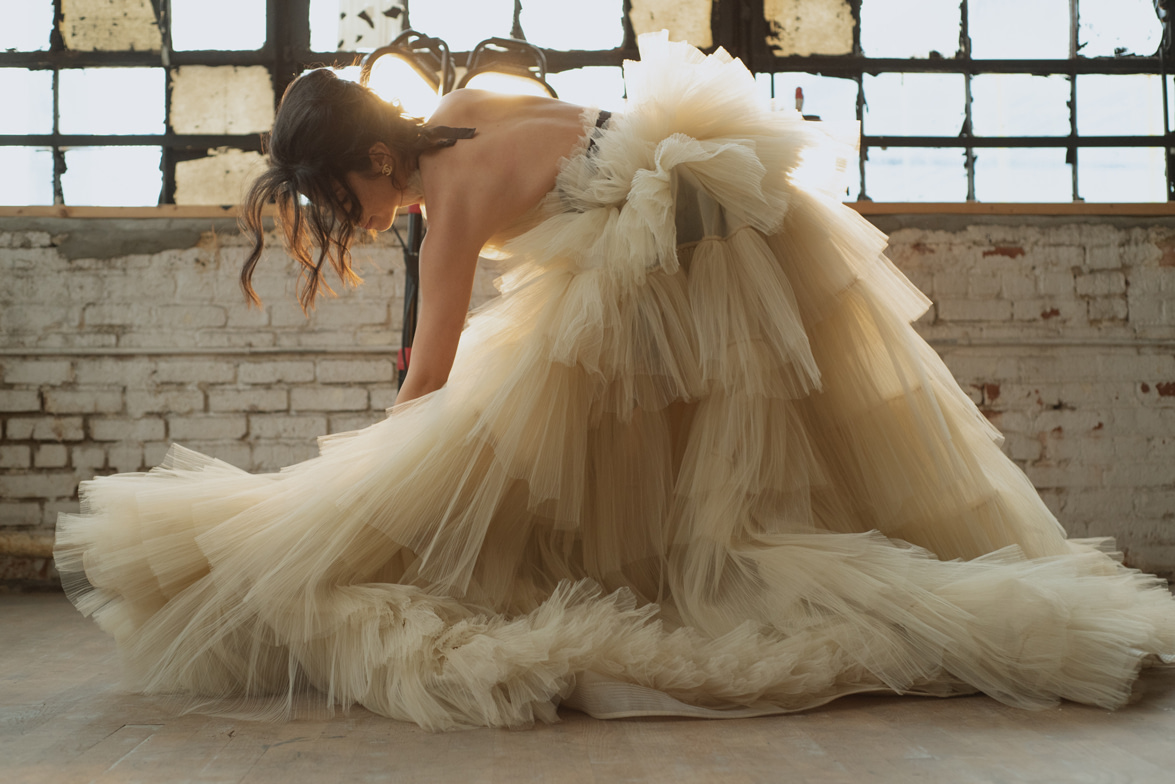 [row][half]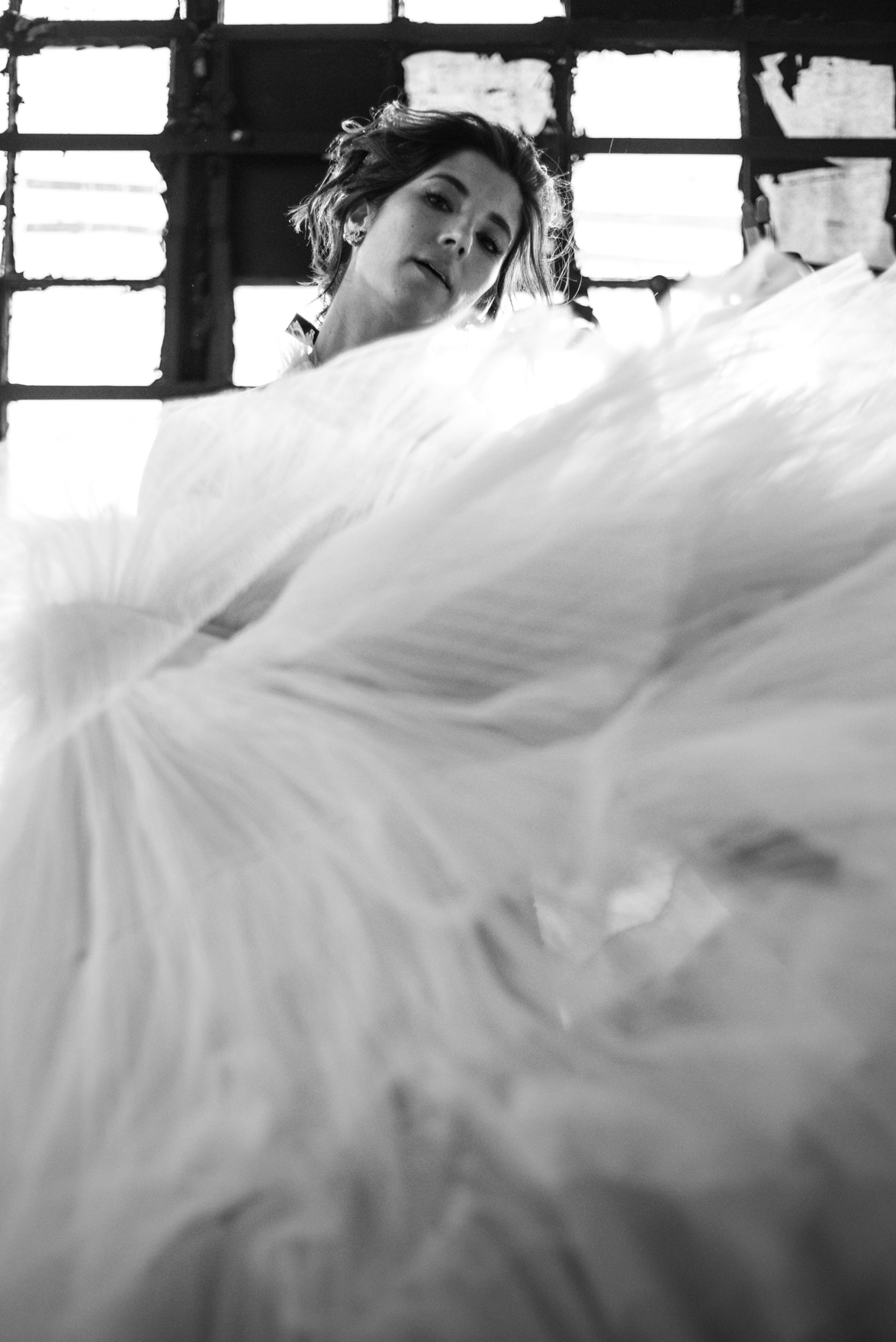 [/half][half]
Sample. Sale.
Much like learning how NOT to get lost on the subway, forgoing all crosswalk signals and relying on how quickly you can cross in front of a cab and making the grave decision as to who your go-to bodega guy will be, going to your first designer sample sale is considered a New York rite of passage. And as you may recall from several episodes of Sex and the City, they can be intimidating -- think stampeding women with flying elbows, armed with American Express Platinum cards in hand. Yours truly has been to a handful thus far since living here in New York, saving myself for the designers that I truly love: Manolo Blahnik, Oscar de la Renta and, as you might have guessed with the gown you see here, Carolina Herrera.
I went to my first Carolina Herrera sample sale over this past summer. Held at their corporate offices in the garment district, it was as "New York" as it gets. A long line of women, all on their phones, frantically checking the time as a mild-mannered doorman assured them, "you'll be let upstairs soon for the sale." There's a general competition sizing up going on while you wait in line, by that I mean you're innocently chatting with the other women in line, asking each other what specific items you're looking for. What size shoe are you? Shopping for a wedding gown? Need summer dresses for a vacation? And you're taking notes of who might be your biggest threat while inside the sale room and who you can easily outrun. (Of course, this is all an extreme over-exaggeration, but let's have fun with it, shall we?).
Eventually, we all clambered into the elevator and made the climb up to the Carolina Herrera offices. I had my good friend Sai, by my side, and we were ready for battle. The elevator doors opened. We politely filed over to the sale room. And in an instant, it was on.
First stop? We agreed the Manolo Blahnik shoe bins made sense. All pairs were either runway samples or store samples -- all $40. I'll stop here to let that price point sink in. $40 for Manolo Blahniks(!!). We dug right in, exchanging pairs along the way that we thought the other person might like or was their exact size. Spoiler alert: I bought a pair. Or two. Sai did as well.
[/half][/row]
Next stop? We did a drive by of the accessories -- CH belts are always my favorite, especially the wide ones. As I was placing a mint green leather belt over my summer dress, I looked down the gown row to my right and spotted it. ALL THAT TULLE. It was, hands down, the largest dress on the rack, with its numerous ruffled layers flounced everywhere. Next to it, women were flipping through dress after dress, but no one seemed to just stop and appreciate this one. (Fun fact: Kiernan Shipka wore it here for their Resort 2017 lookbook.)
I'm not sure what came over me in that moment, perhaps it was the heat of the afternoon outside, the hurried excitement around me in that room or just the pure siren call of this gown, but I shrugged my shoulders and gave into the urge to try it on. I lifted it off the rack carefully and solemnly carried it over to the dressing room, not even bothering to check the price tag, because this was just for kicks.
A word of caution when it comes to the dressing rooms at most sample sales: they're not really dressing rooms. They're more like a corner area that's been sectioned off with temporary walls, that you share with 10-15 other women, who are frantically jumping out of their clothes to try things on. Why the rush? Well, not only do they limit the amount of items you can bring in with you (usually no more than 7-10) but you're also held to a time limit, usually no more than 15 minutes. Add in the fact there's usually very little hanger space available in there and things can get pretty crazy, pretty quickly. Add in the other fact you're carrying a tulle dress that might weigh more than your 3o pound corgi, and well, you just look like an asshole in that dressing room.
Thankfully, the nicest sales associate saw the panic settle on my face and immediately  jumped to my side to help. Before I knew it, I was out of my summer dress and we were zipping up the bodice of this gown, as I dug around to find my now lost phone amongst all my tulle. My new sale associate friend tied the final bow of the halter neck, as a few other women around us were now finally looking over to investigate this dress taking up half the dressing room area.
"I don't care if you're getting married or not, you need this dress. You'll figure out the event later. Even if you just wear it to the store."
I couldn't help but smile at her comment, as she came around the front to adjust the dress on me. She had a point. I wasn't engaged. I wasn't getting married anytime soon. In fact, I've never been someone who was convinced she would get married in the first place, and if I were to, I definitely don't plan on having a big wedding with a gown to boot. But that doesn't mean I don't love a good tulle moment, if for nothing else than the simple joy of playing dress up. And that's exactly what I was doing in that dressing room, before I dare asked the next question already on the tip of my tongue:
"But let's be real here, how much does this cost? I can't afford this."
She smiled, perhaps already anticipating my reaction. "It's $300."
For context, we're talking about a custom, one-of-a-kind sample gown that likely would have retailed for $10k+. For $300. I've spent more on bags and pairs of shoes before. Heck, I've spent more on a bed for Elvis before (granted, that was a mistake, but you get the gist).
And while I'll be the first to recognize $300 isn't an insignificant amount of money either, not to mention the storage of said dress wouldn't be a simple feat, I couldn't deny the romance of it either, the exact romance that if I were a bride, I perhaps couldn't resist. So why wait for a wedding? Why wait for an engagement? Why wait for any societal excuse to buy or wear something? If I worked hard for my money and loved an item that I could reasonably afford, why not?
I smiled back at the sales associate and very calmly said, "I'll take it."
And that is how I came to be the proud owner of this beautiful Carolina Herrera gown you see here -- by pure luck, a great price tag and a very kind sales associate.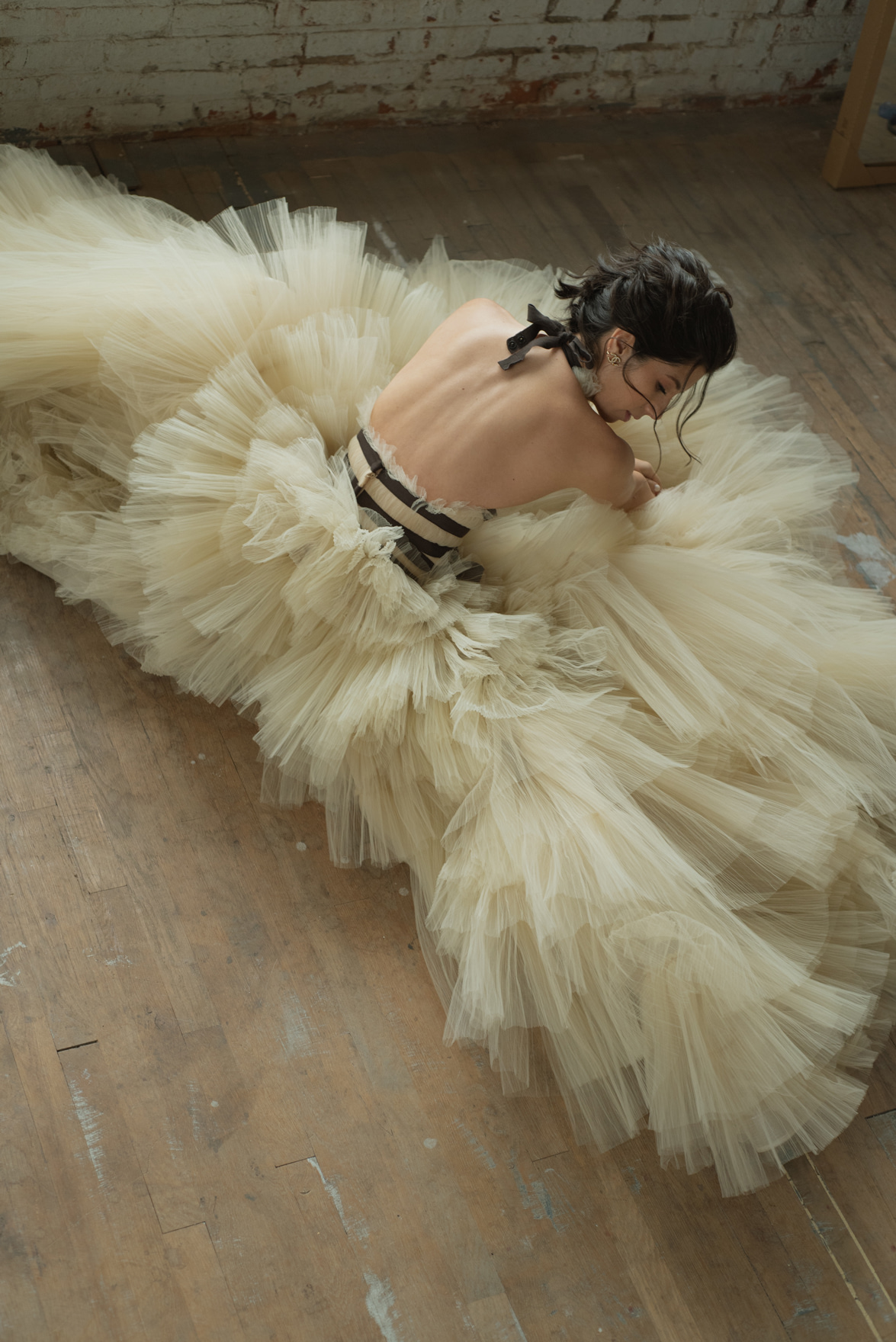 OUTFIT DETAILS: Carolina Herrera gown, bought at a ridiculous price at their summer sample sale // Chanel earrings // Makeup by Michaela Polaco // Hair by  Austin Thornton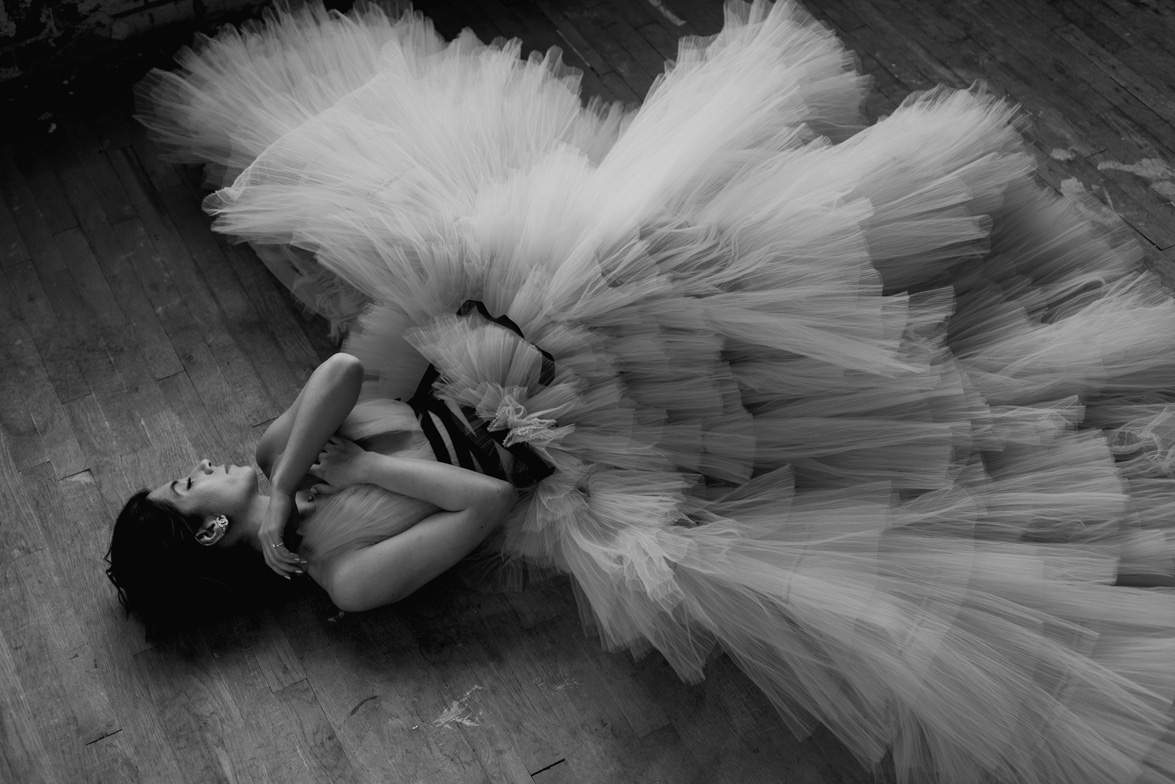 [row][half]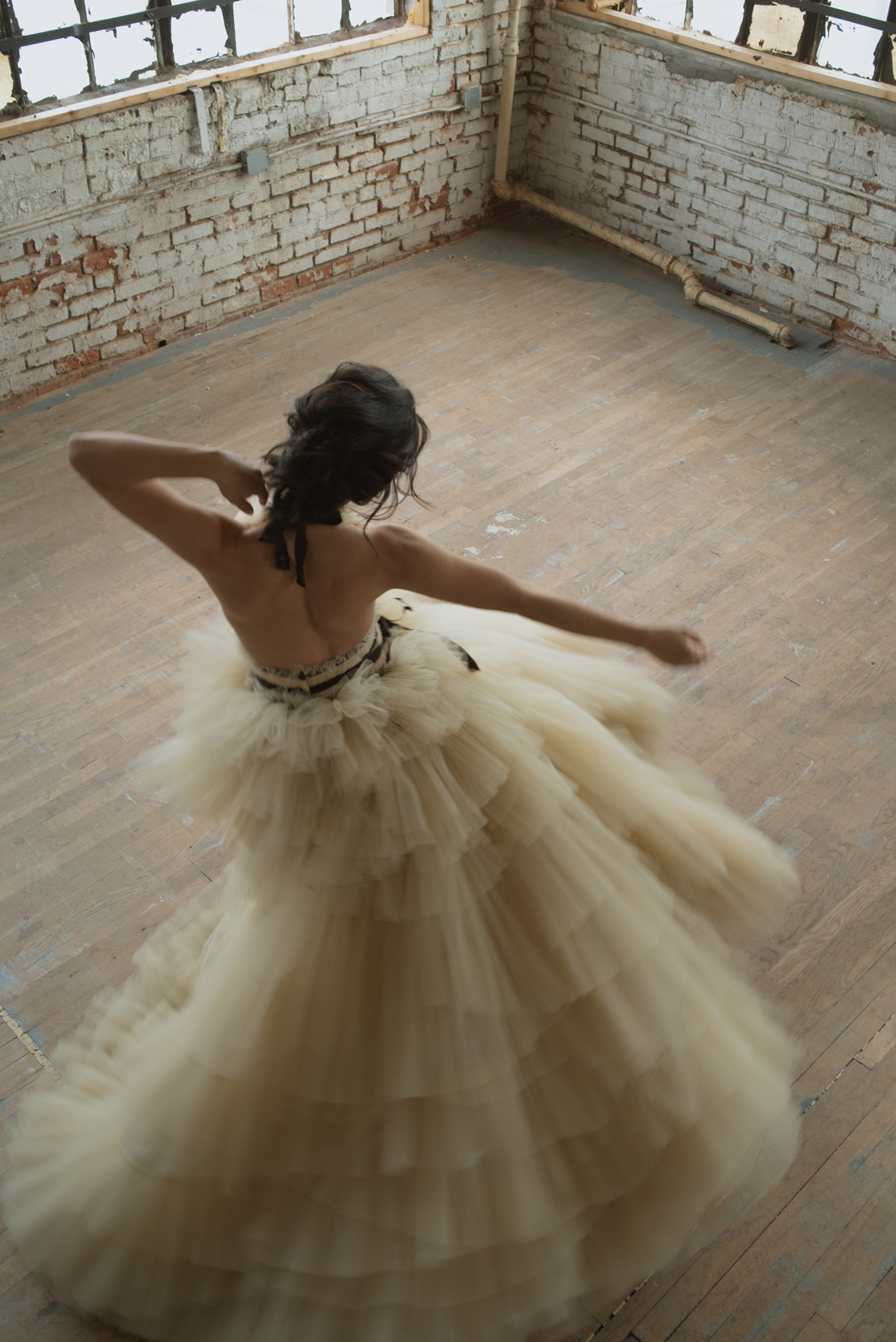 [/half][half]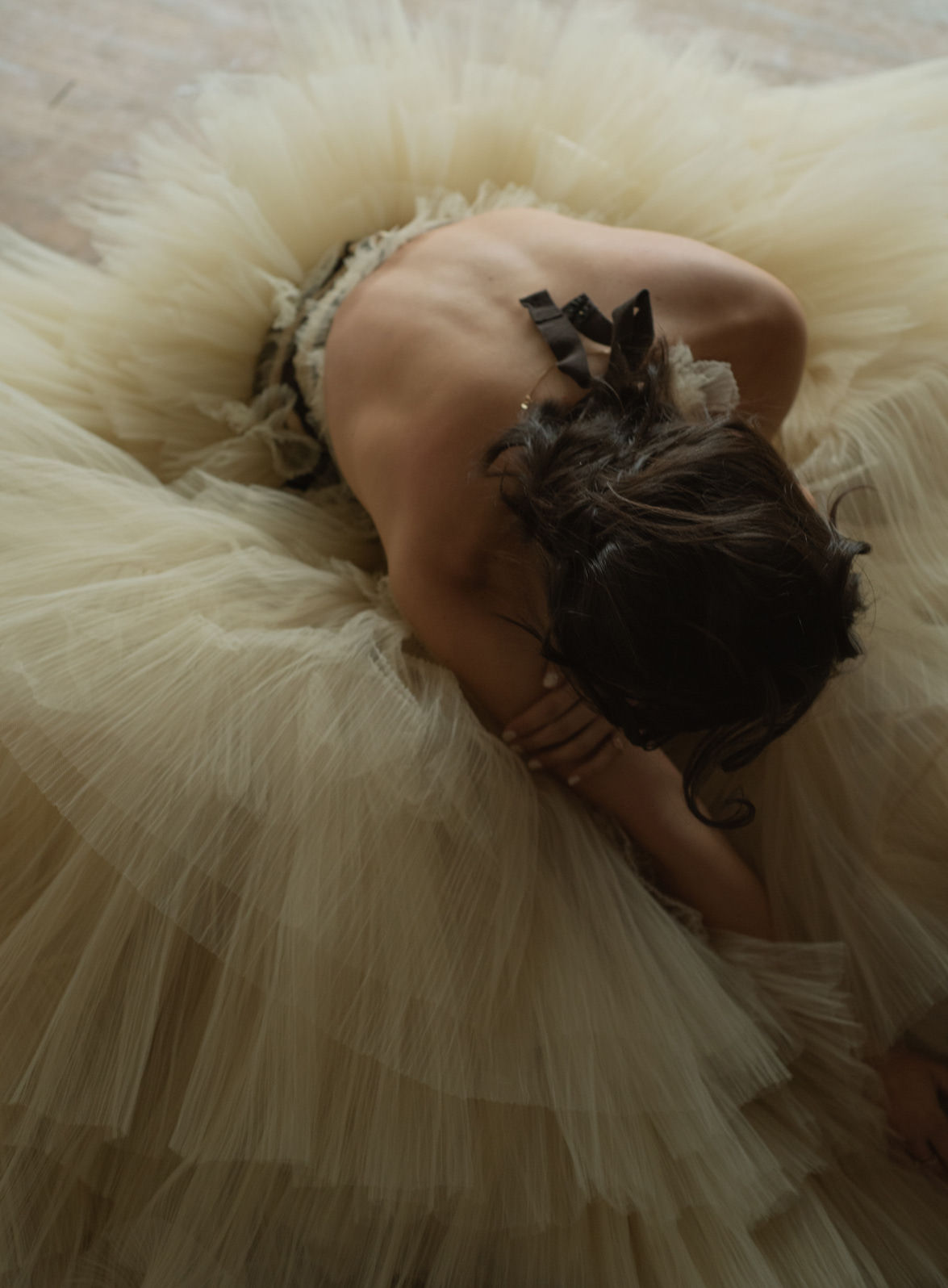 [/half][/row]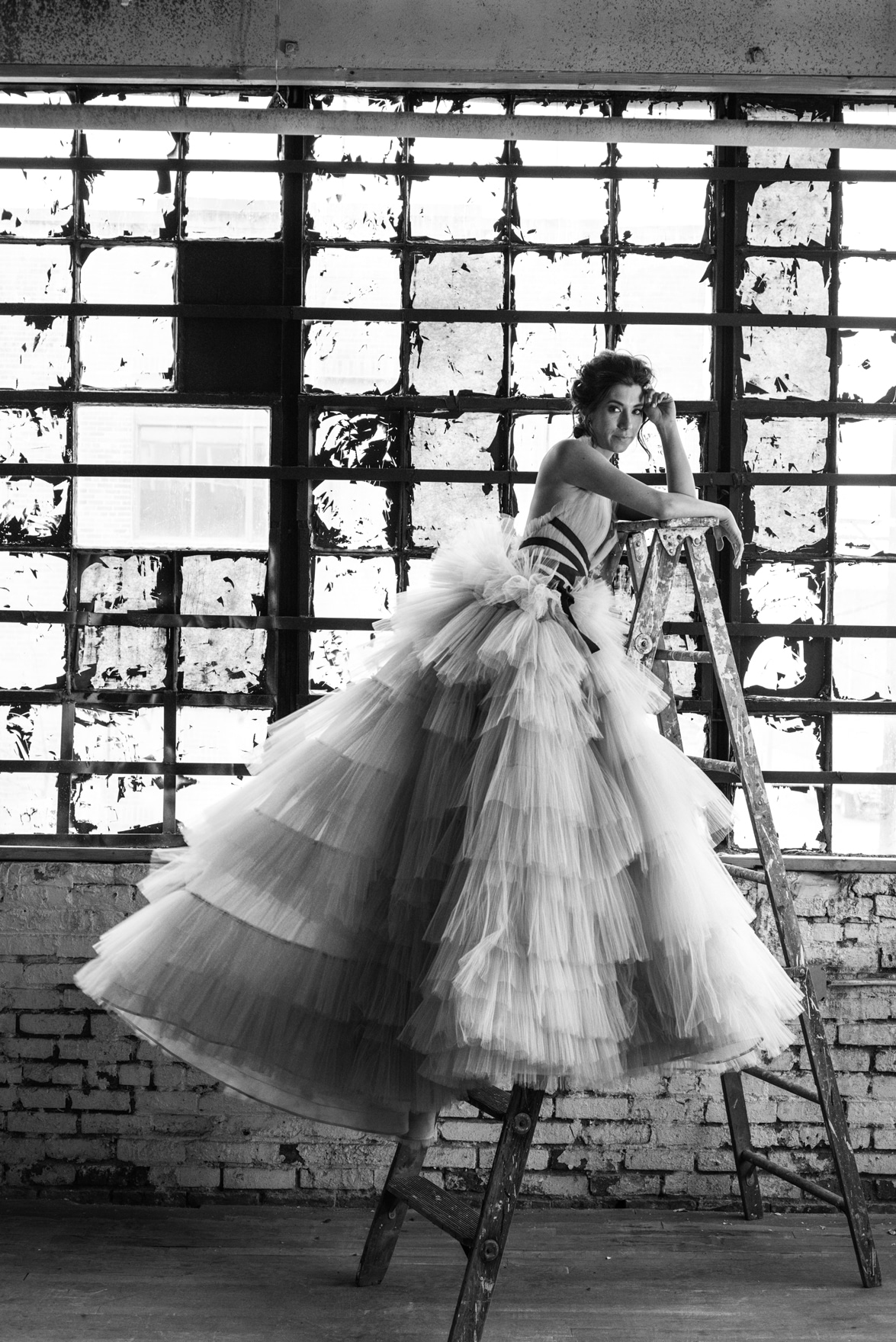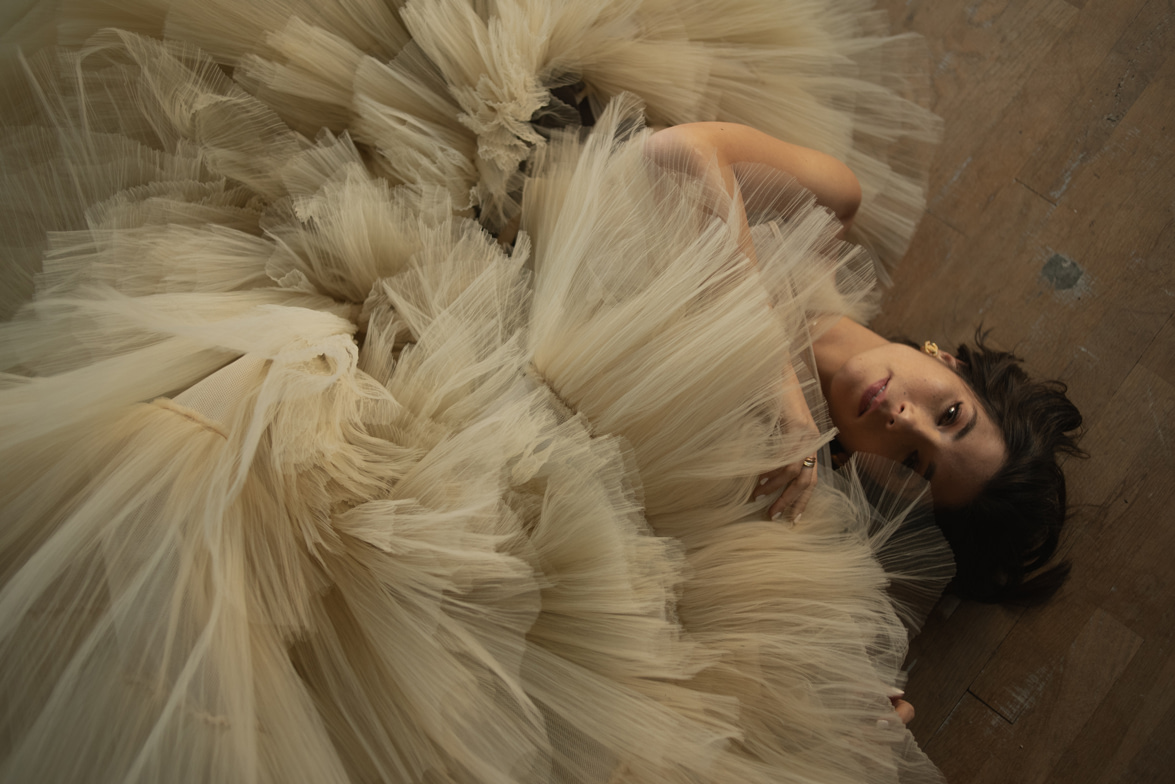 [row][half]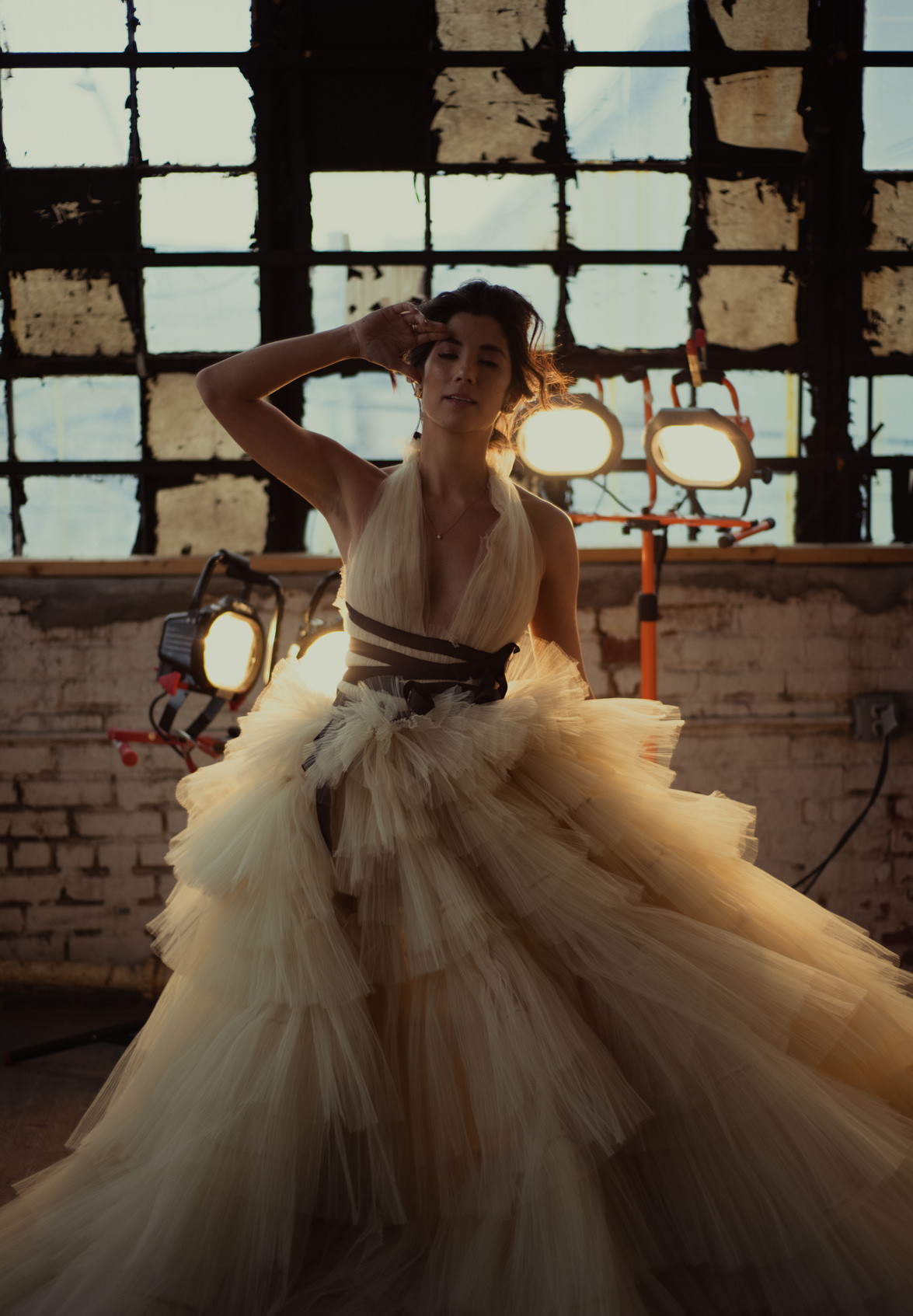 [/half][half]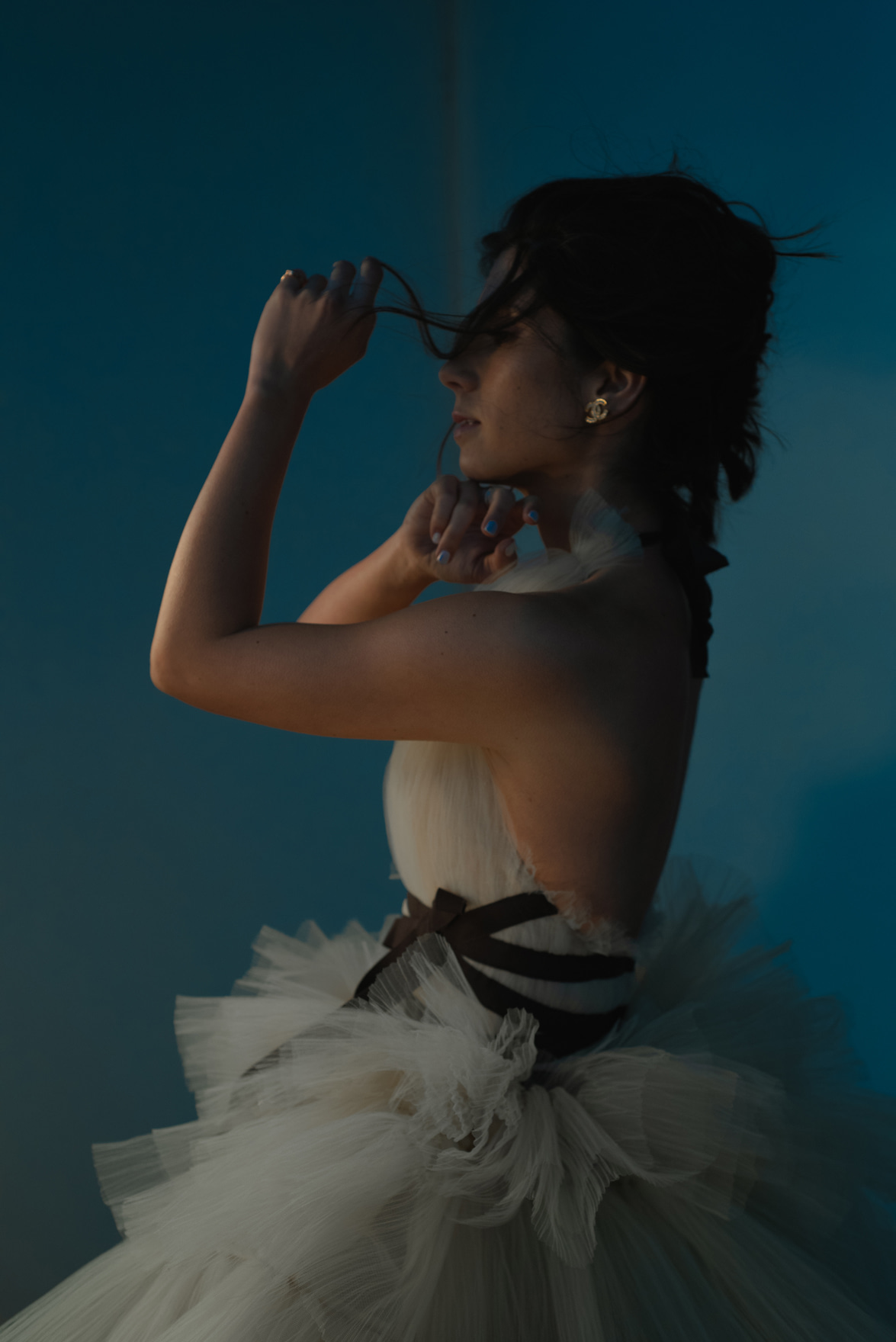 [/half][/row]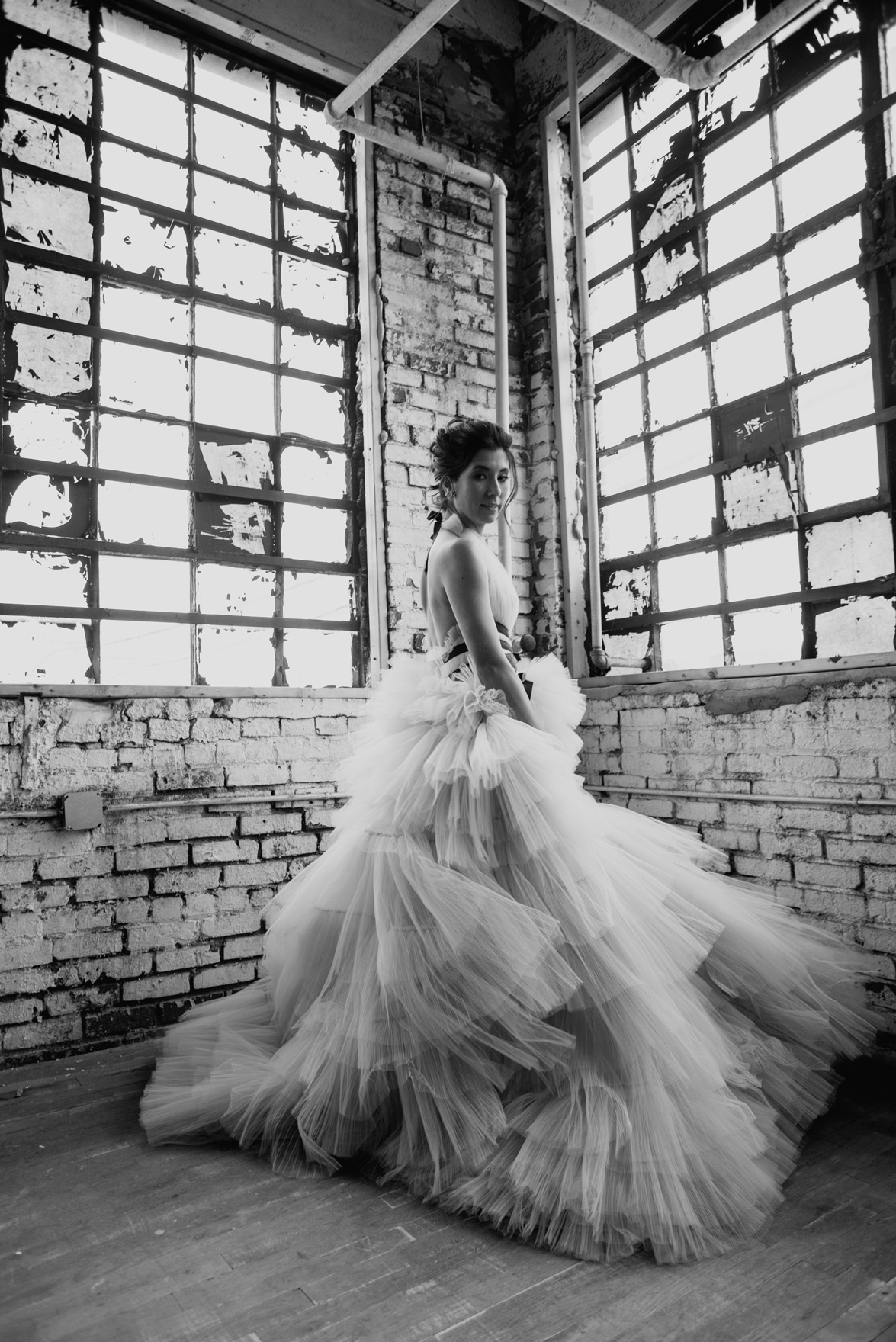 [row][half]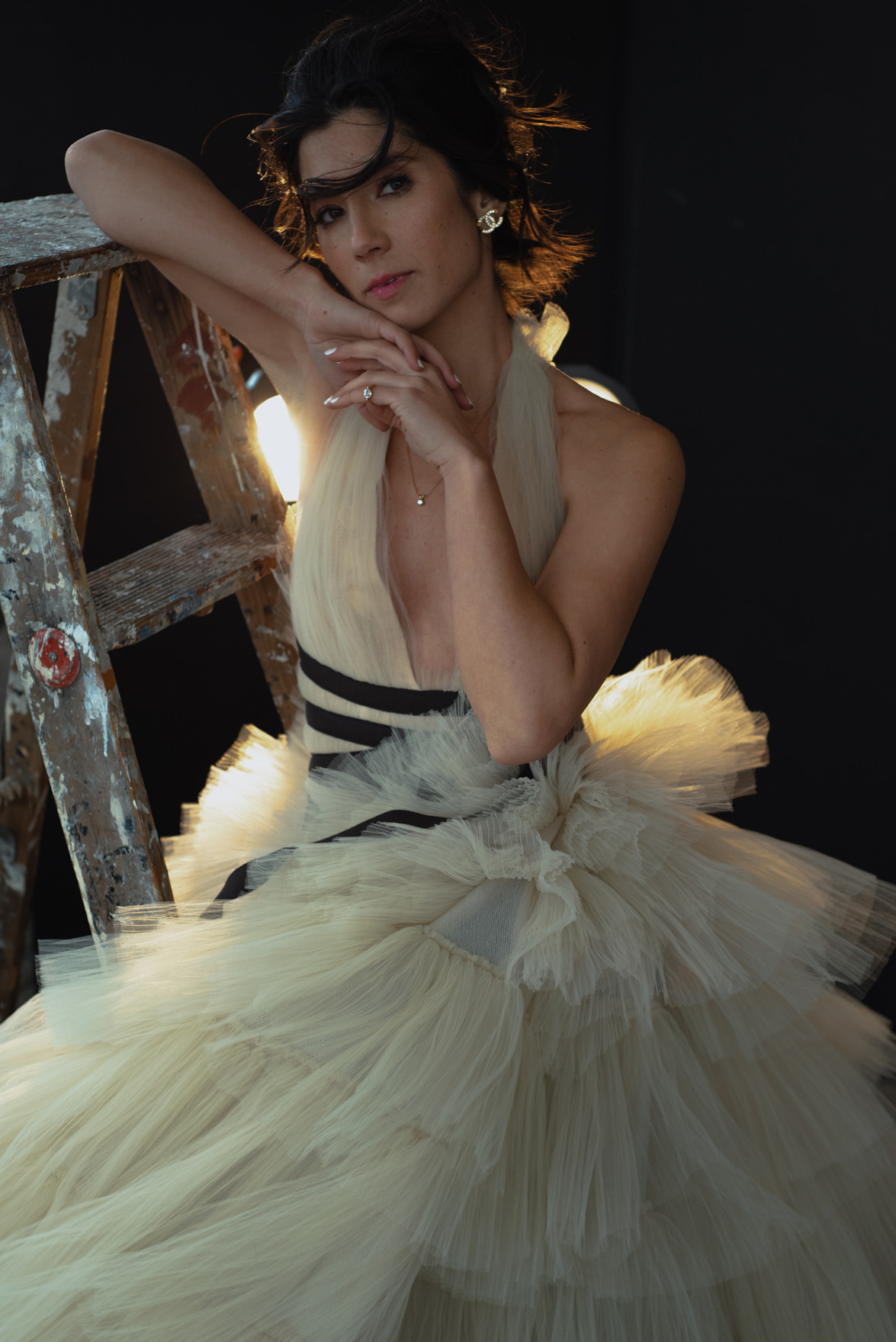 [/half][half]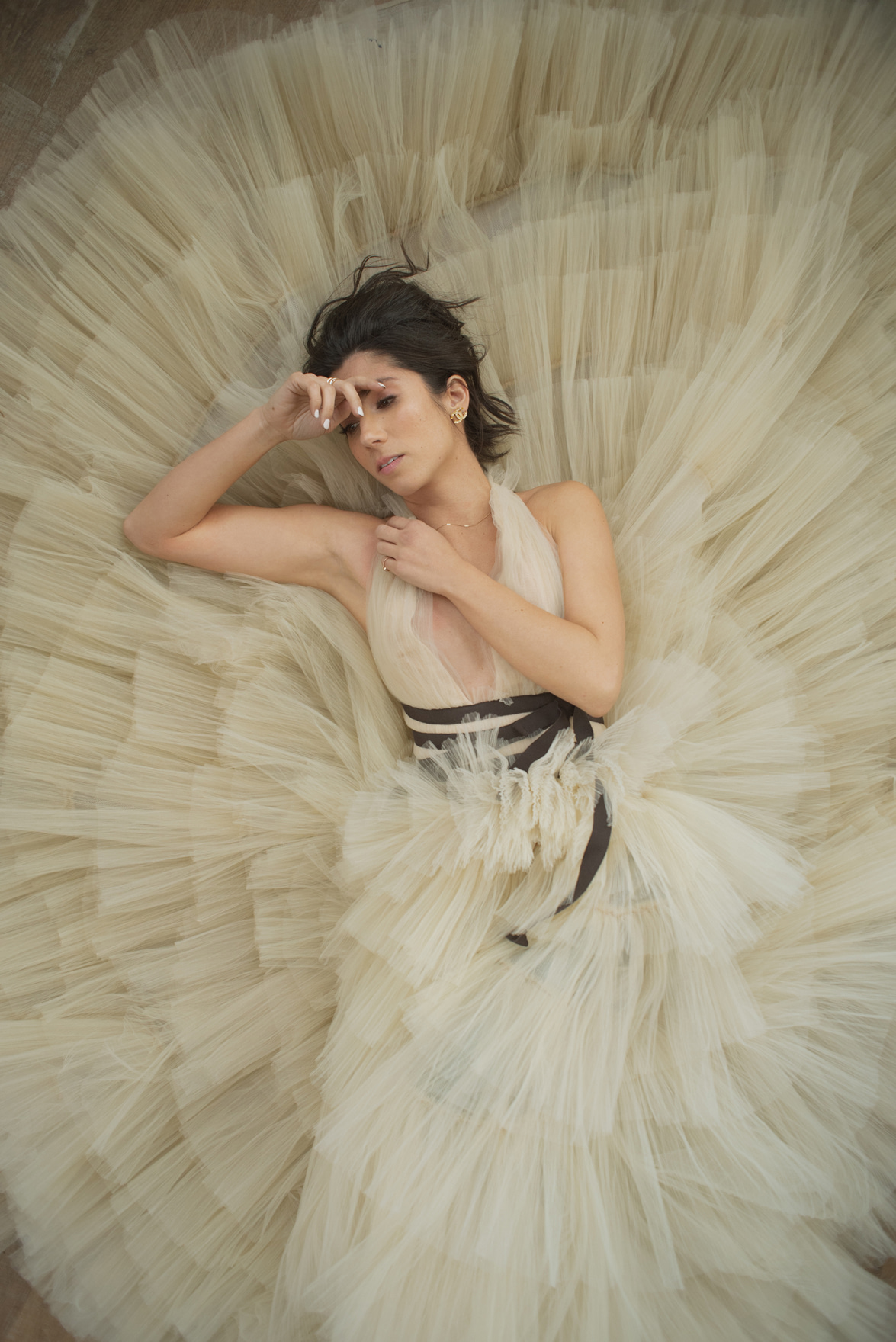 [/half][/row]