2
minute read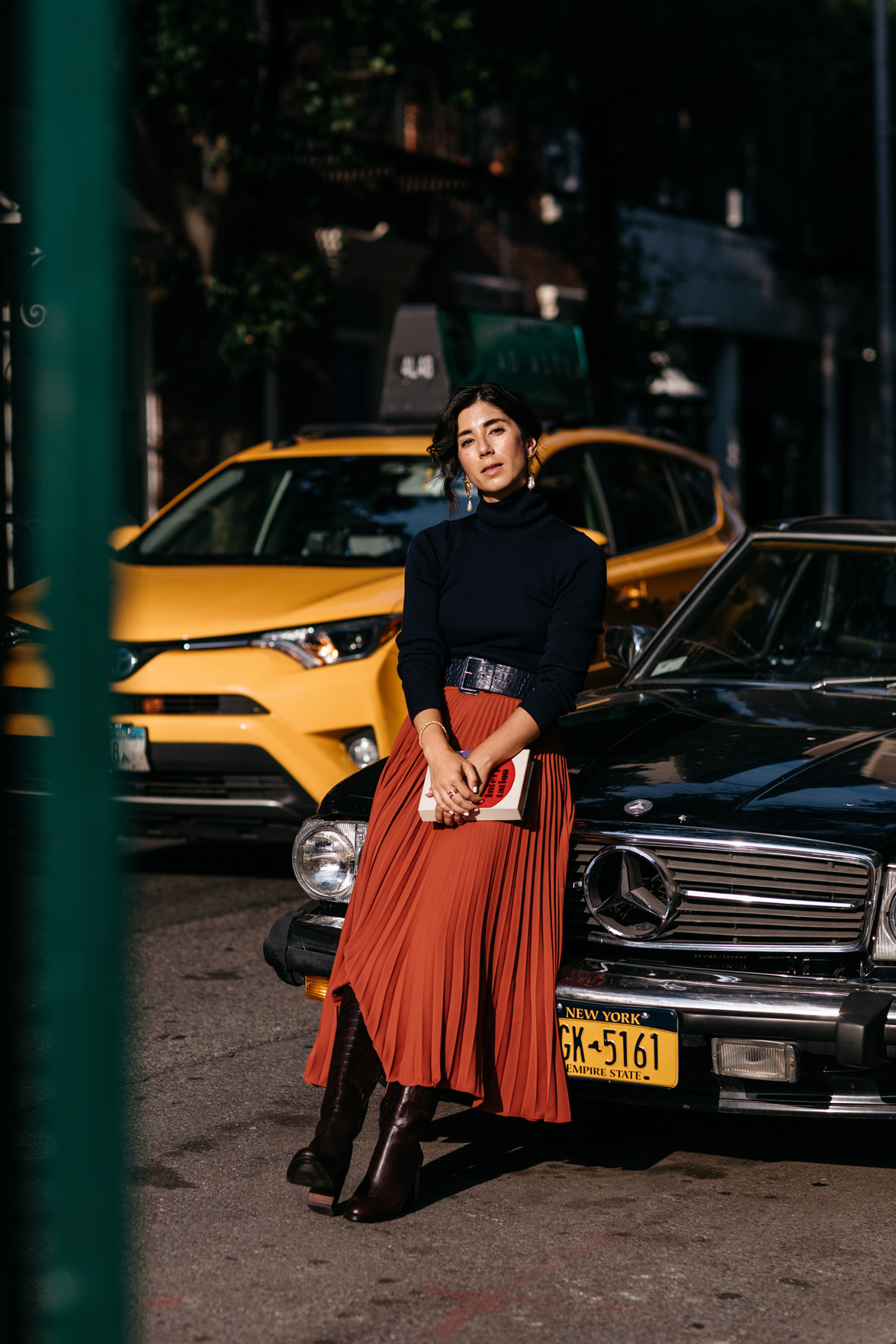 [row][half]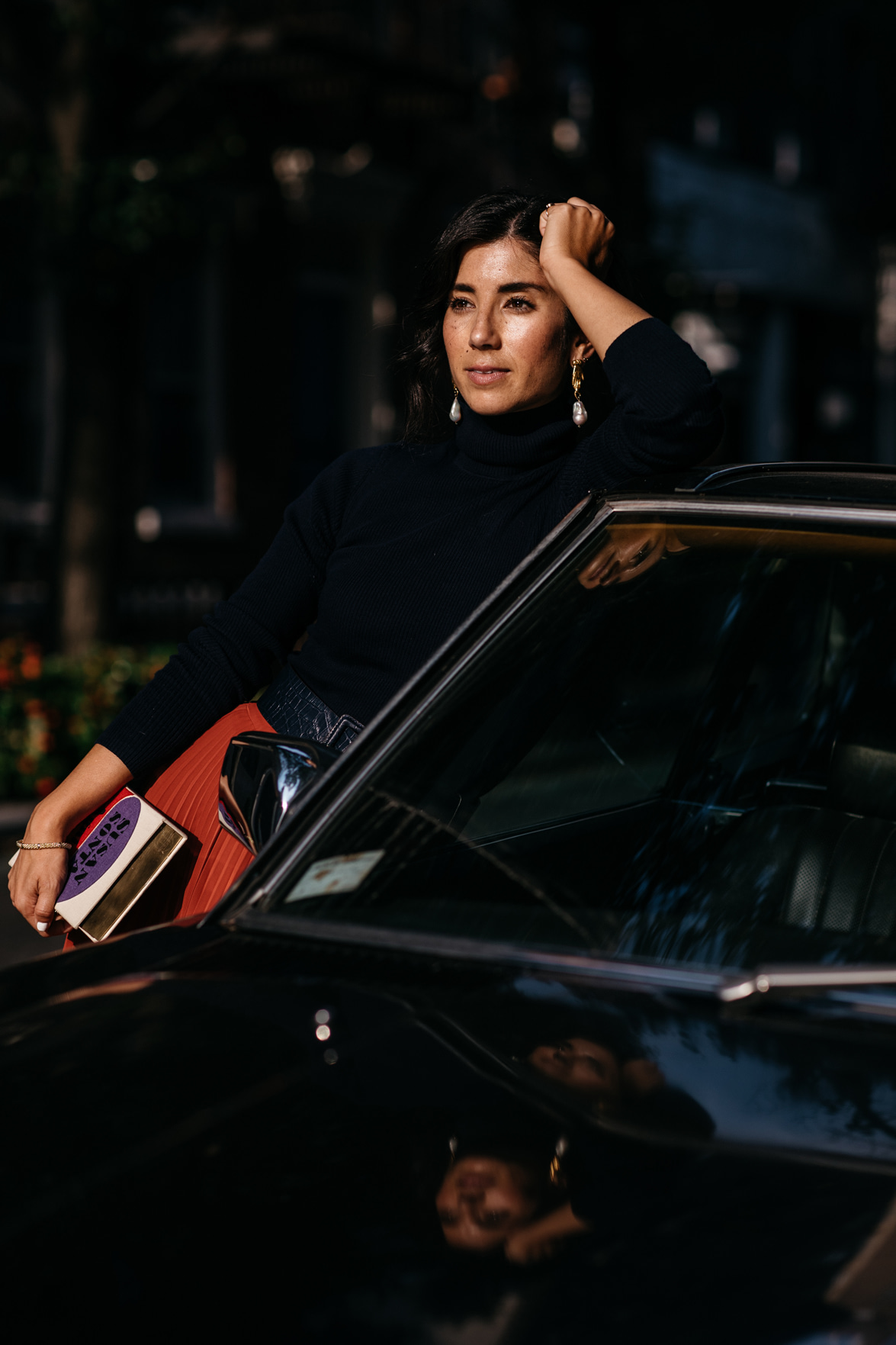 [/half][half]
Hello from above Budapest!
 As I'm writing this, I'm actually en route to the Maldives, connecting through Dubai -- two places I've never been before! Hot off the heels of a busy, but productive Fashion Week, I'm excited to relax (at least a bit!), with a few close friends at two stunning Coco Resorts properties.
But before I mentally check back into summer styling, I wanted to share this very fall look Allie and I shot the other day before hopping out of town, featuring a few new pieces from Boden. There's something about this time of year, between summer and fall, that I just adore -- and always makes me miss my days as a university student. Hence, why I went with a very collegiate styling here -- thin ribbed turtleneck sweater, school-girl pleats and classic, all-Americana leather accessories, or in other words, a very Ali McGraw look from Love Story inspired outfit.
Hope you all have an amazing week! Follow our trip this week over on Instagram and Insta Stories!
[/half][/row]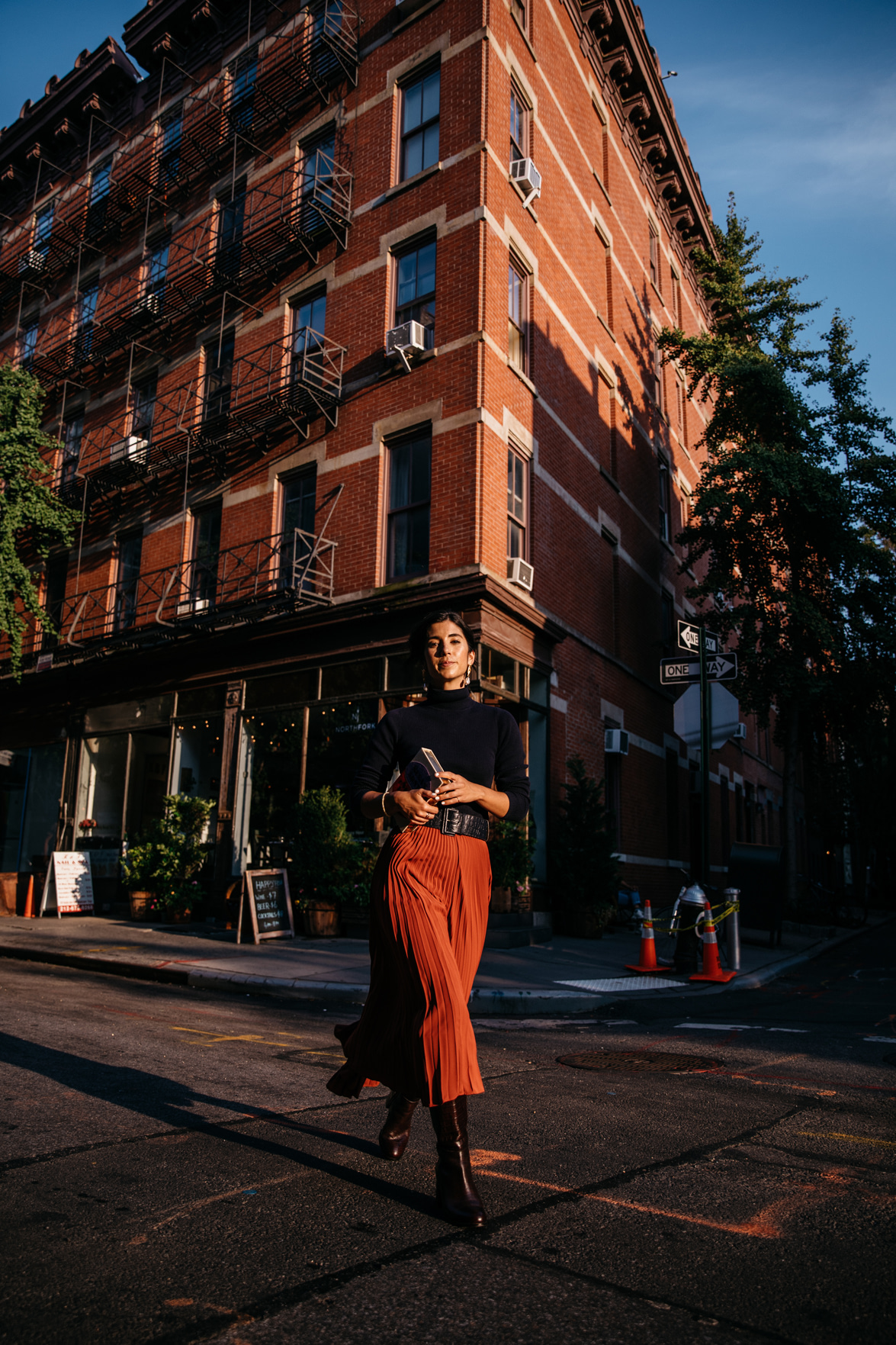 OUTFIT DETAILS: Boden turtleneck, belt, skirt and boots // Olympia Le-Tan clutch
[row][half]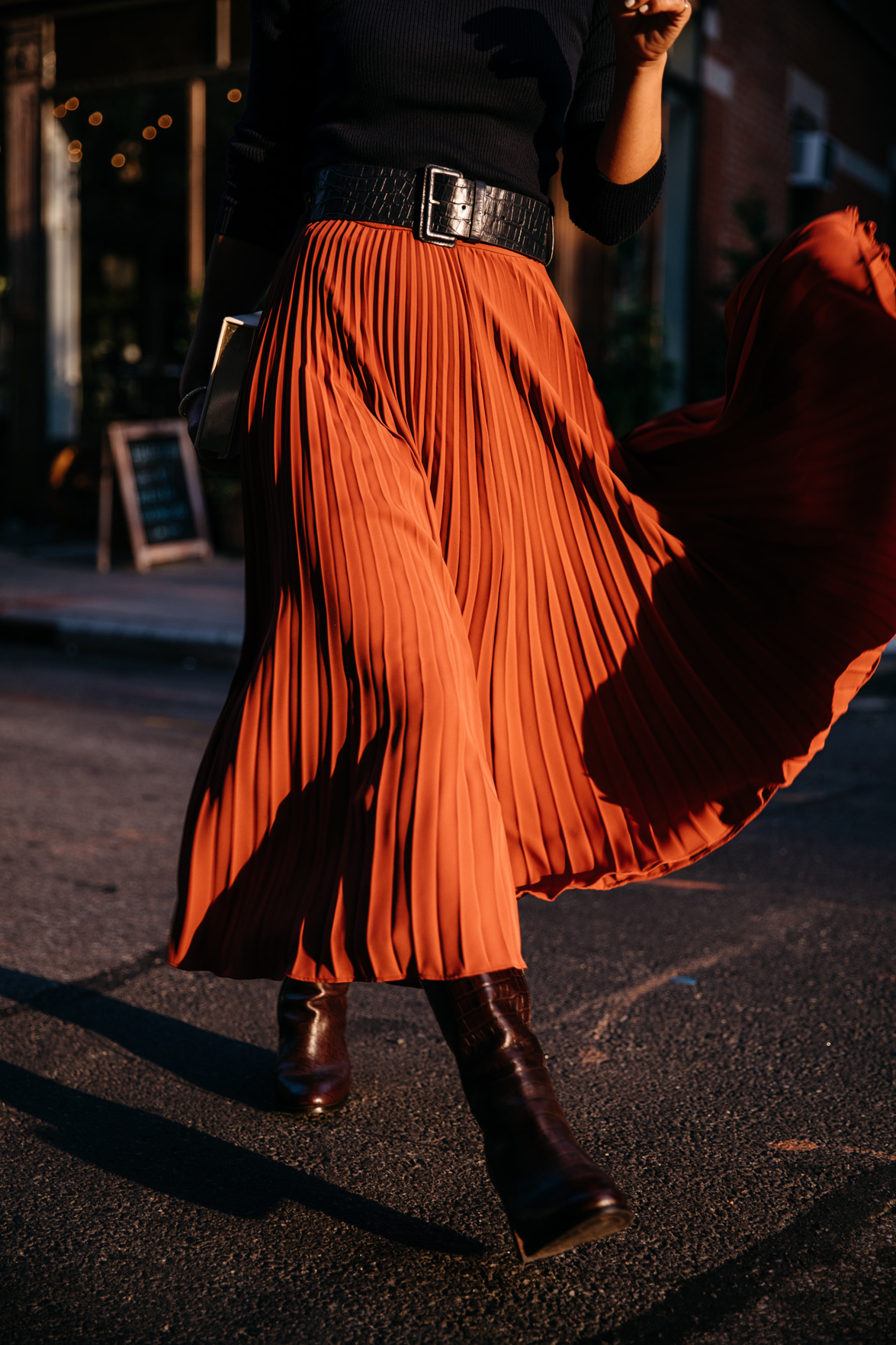 [/half][half]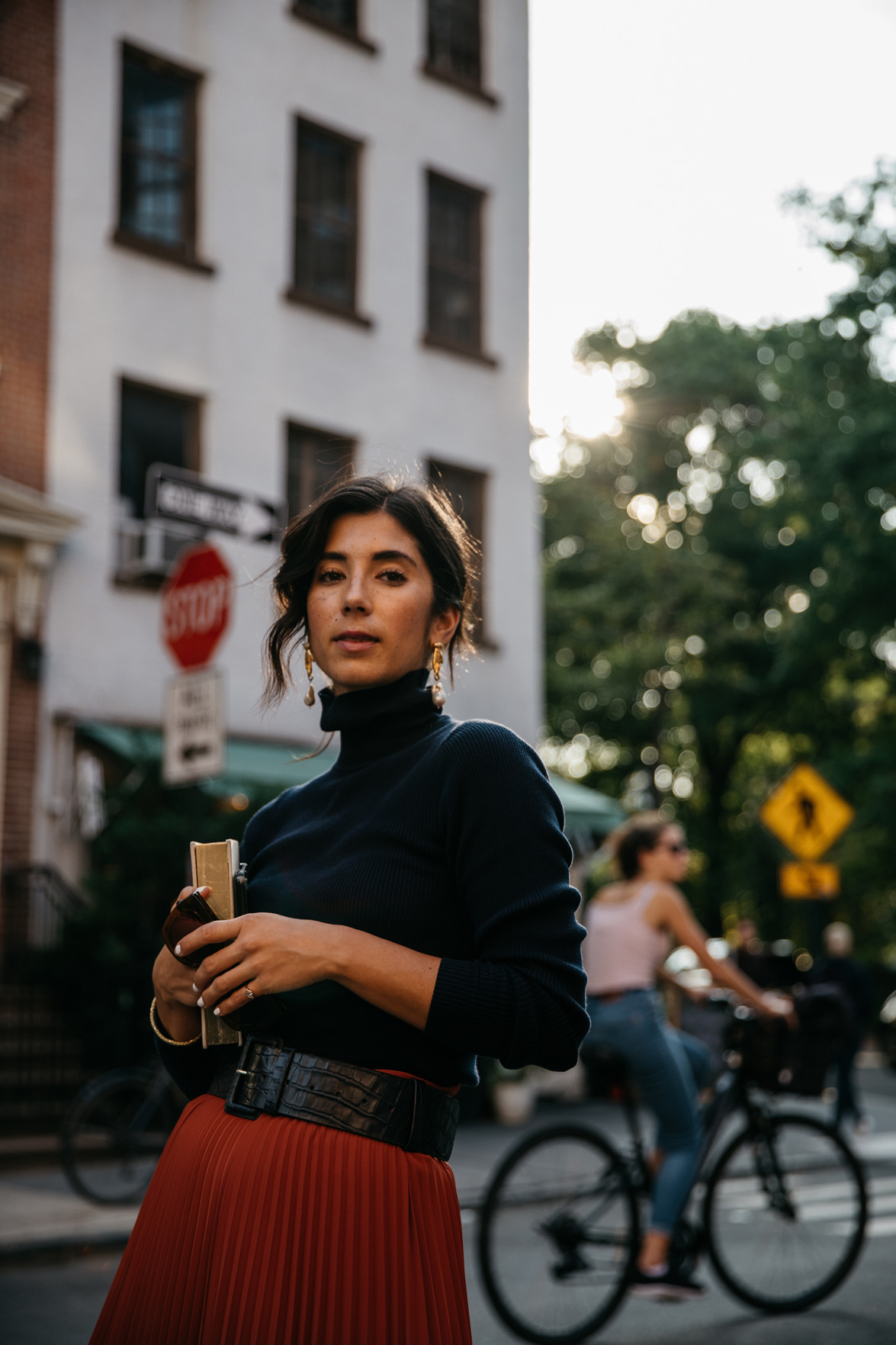 [/half][/row]