3
minute read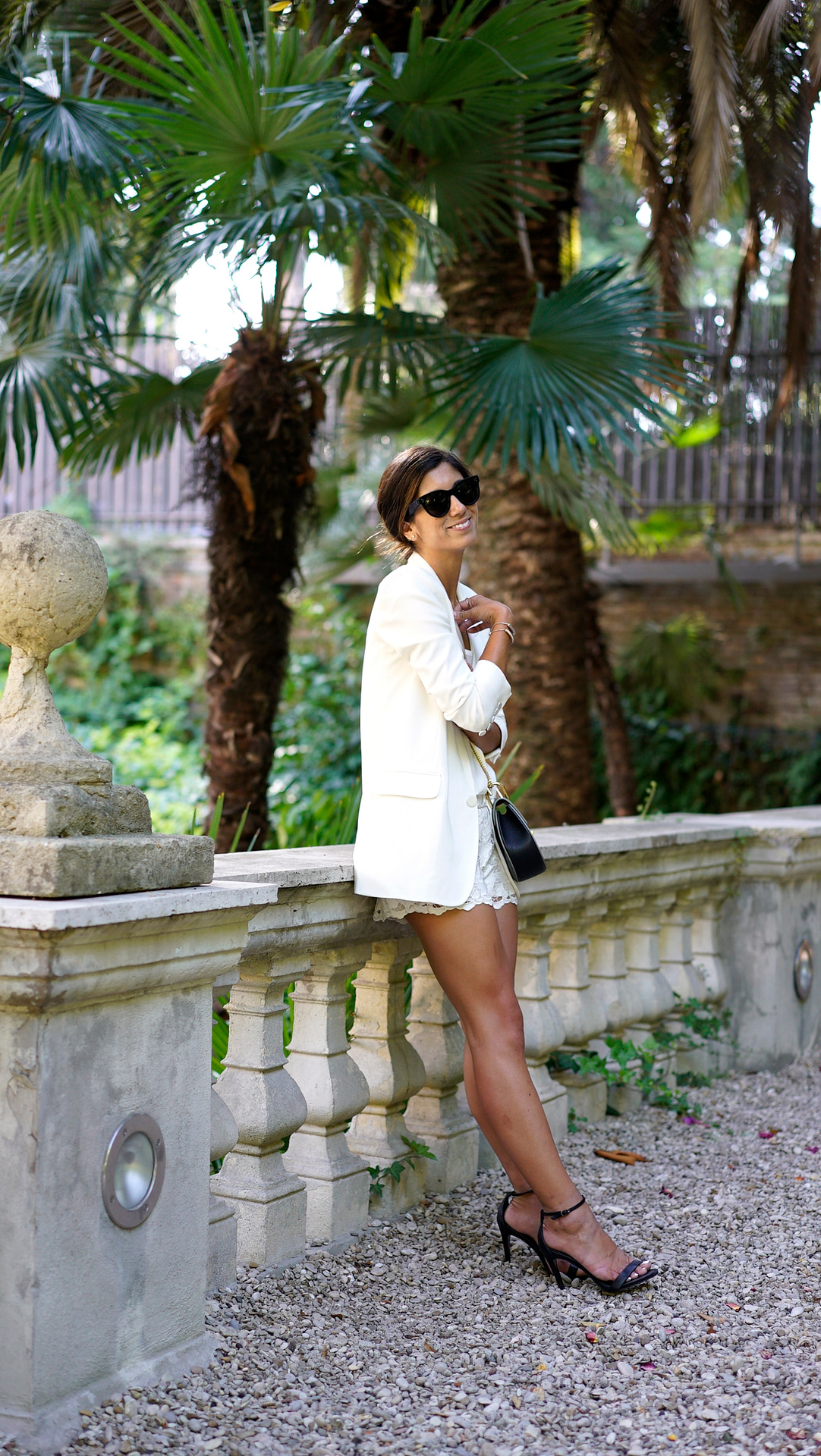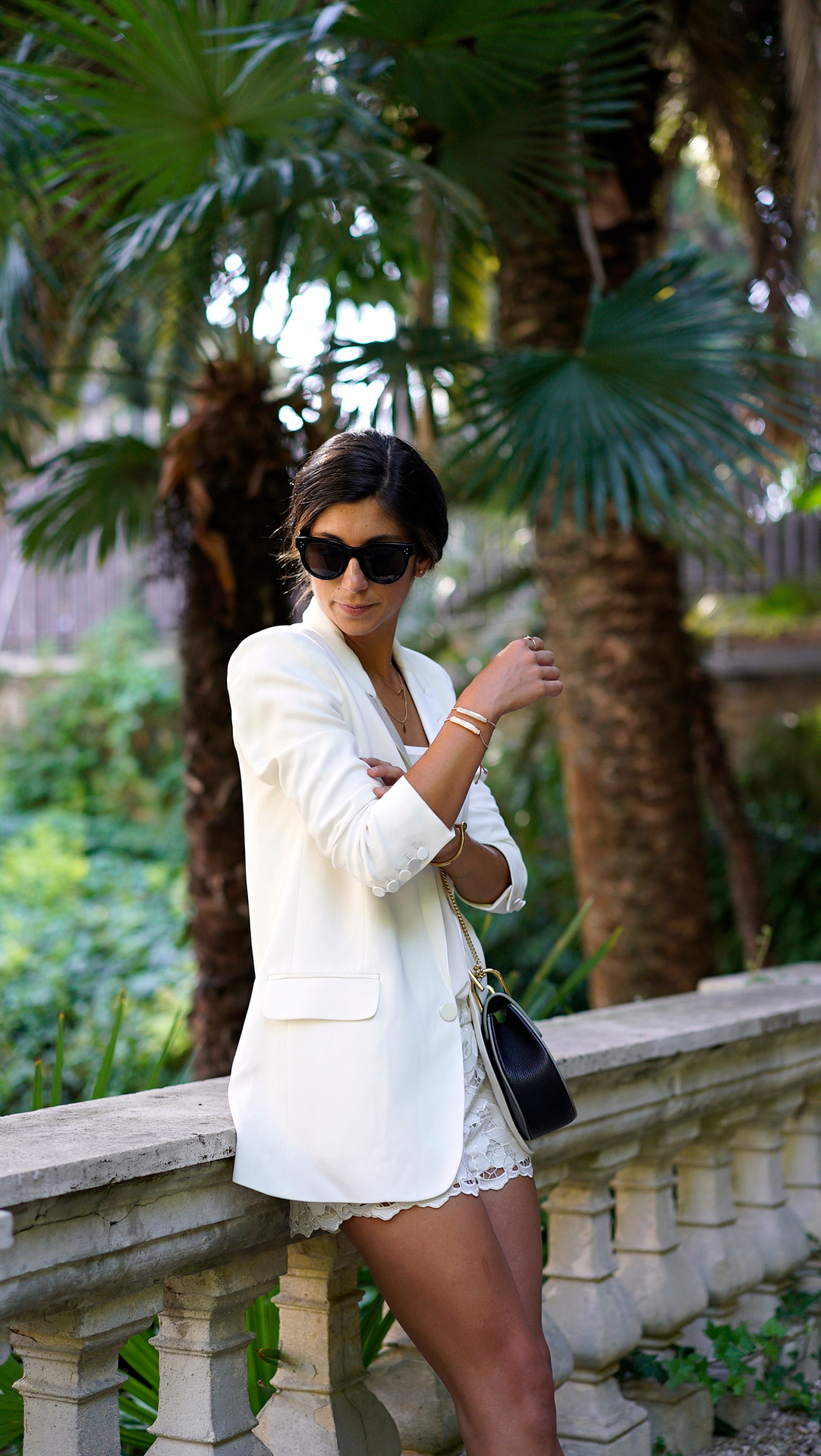 Before I go on any big trip that I know I need to pack a solid wardrobe for, I like to immerse myself in some film inspiration. Naturally, for this trip, the classics were thrown on. La Dolce Vita. Roman Holiday. Both great for that Italian glamour I was hoping to evoke while I was over here. But the dark horse this time around actually surprised me -- an old favorite that I haven't watched in years -- The Talented Mr. Ripley, which if you recall, actually bounces around all over Italy, Mangia, Venice, Rome, the Amalfi Coast. It's 1950s sun-drenched Italy at it's sartorial best -- from Matt to Jude, from Gwyneth to Cate.
And while Marge definitely steals the show as our leading lady (remember her dress for the opera night -- divine!), it's Cate Blanchett's character, Meredith, that stuck with me most this time around. Albeit, her role is secondary, but her outfits were always on point -- silk scarves tucked into her collared shirts, perfectly coifed, softly waved hair, little cardigan sweaters buttoned all the way up.  But her summer suits were my favorite! So sharp and clean. And very much the inspiration for this all all white summer suit from the Edition Collection via Express you see here.
We had originally intended to shoot this outfit at the Spanish Steps, to pay homage to where the cast often met to talk about Dickie Greenleaf, but unfortunately they were closed for renovations. We did luck out though at a nearby hotel, Hotel de Russie, which had the exact carefree, sunny Italian vibe I was hoping for -- and this little short suit (and darling lace shorts!) was the perfect complement. Crisp and cool, to beat the afternoon heat, and easy to transition to an evening out near Piazza Popolo, where we ended the evening sipping rose on a rooftop. I like to think Meredith would approve.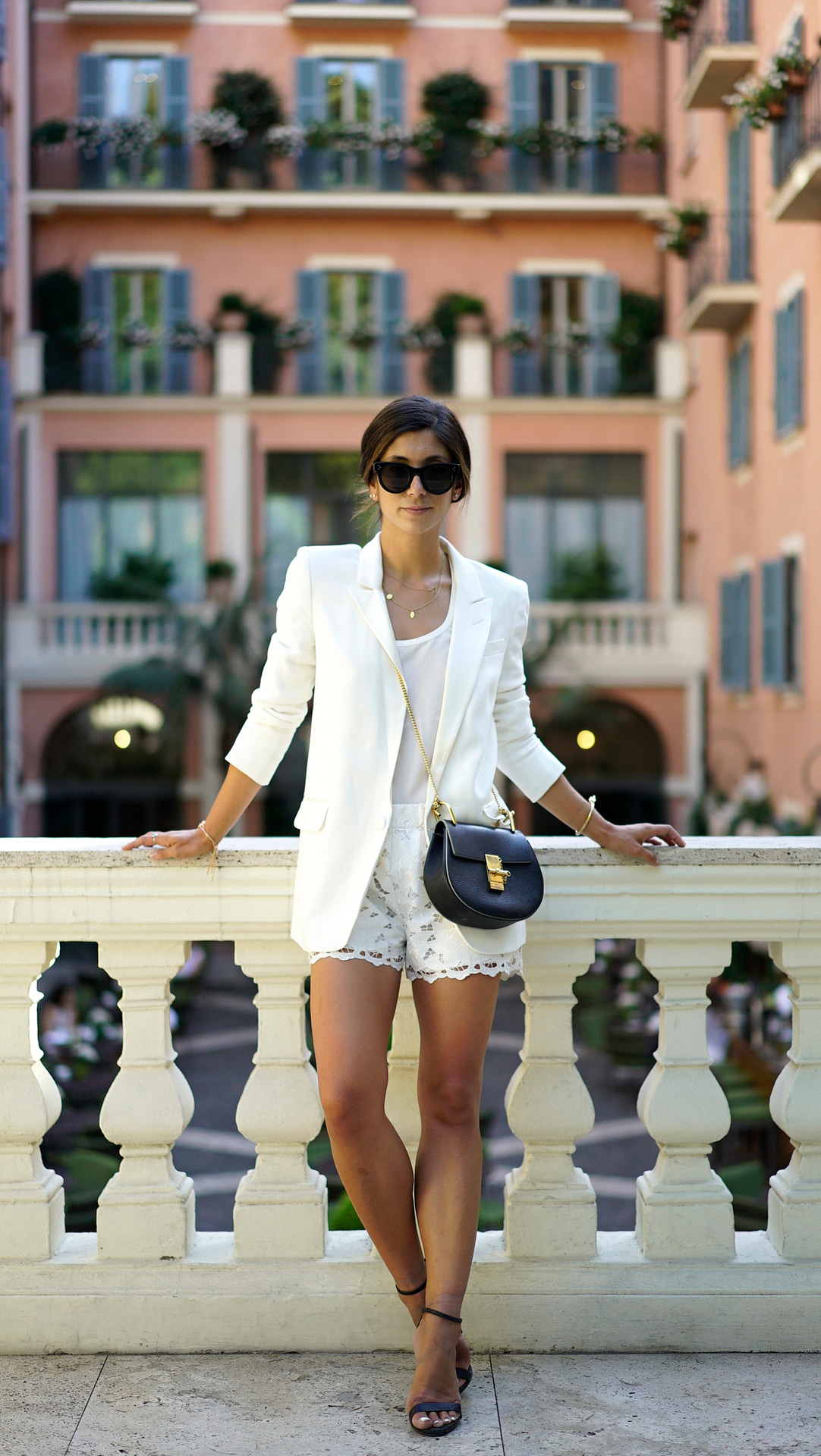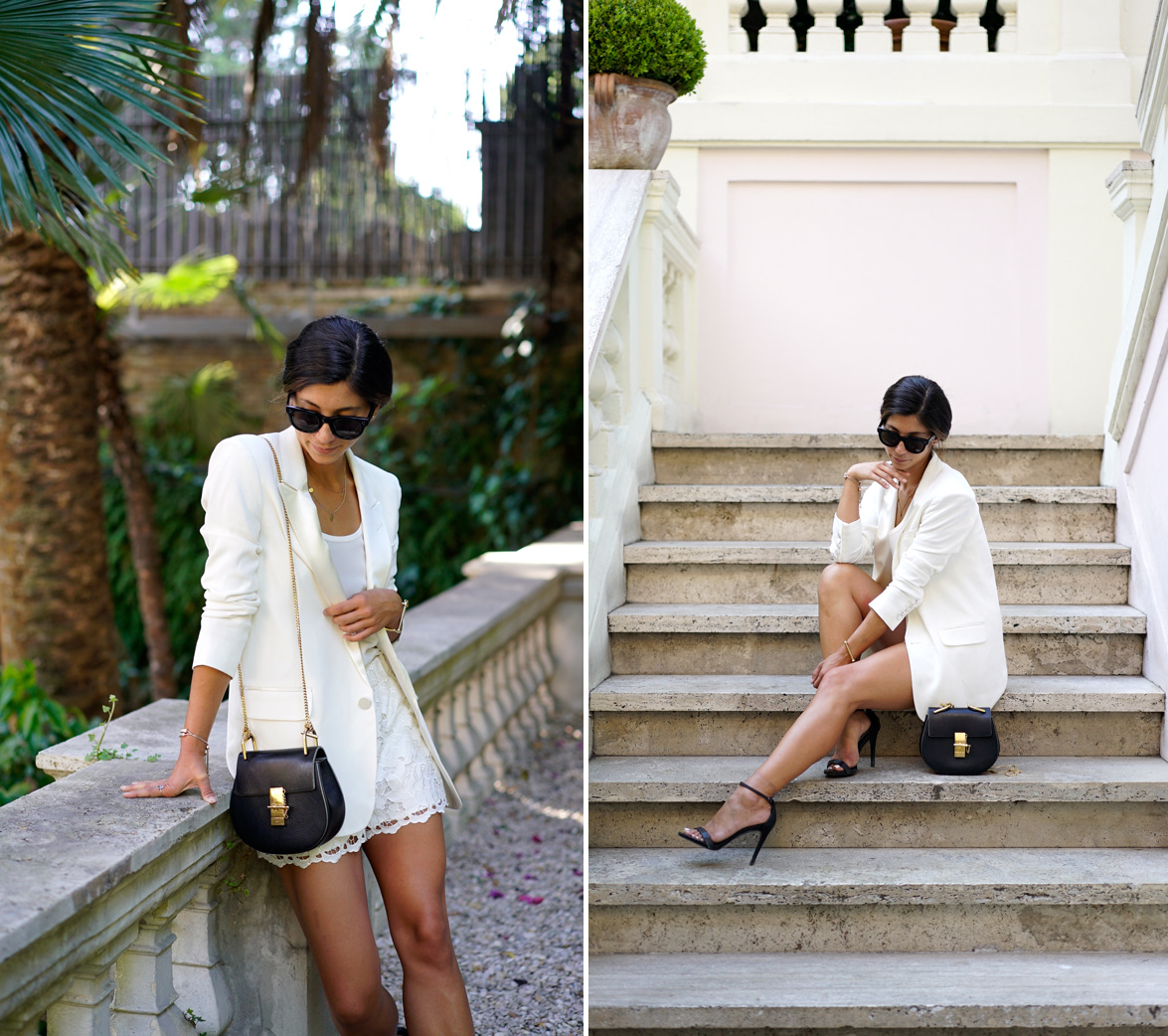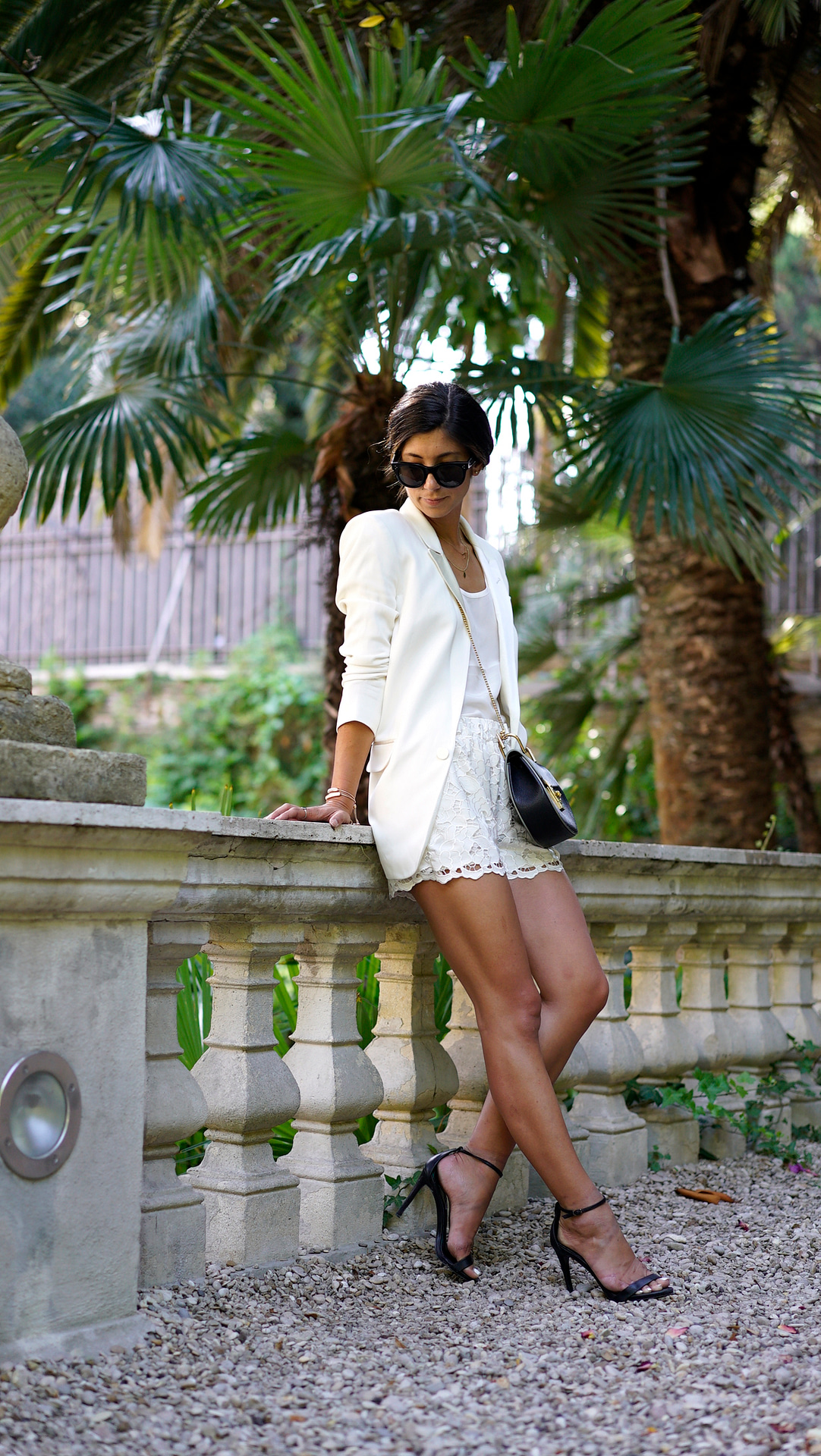 OUTFIT DETAILS: Express Edition blazer // Express Edition tank top // Express Edition shorts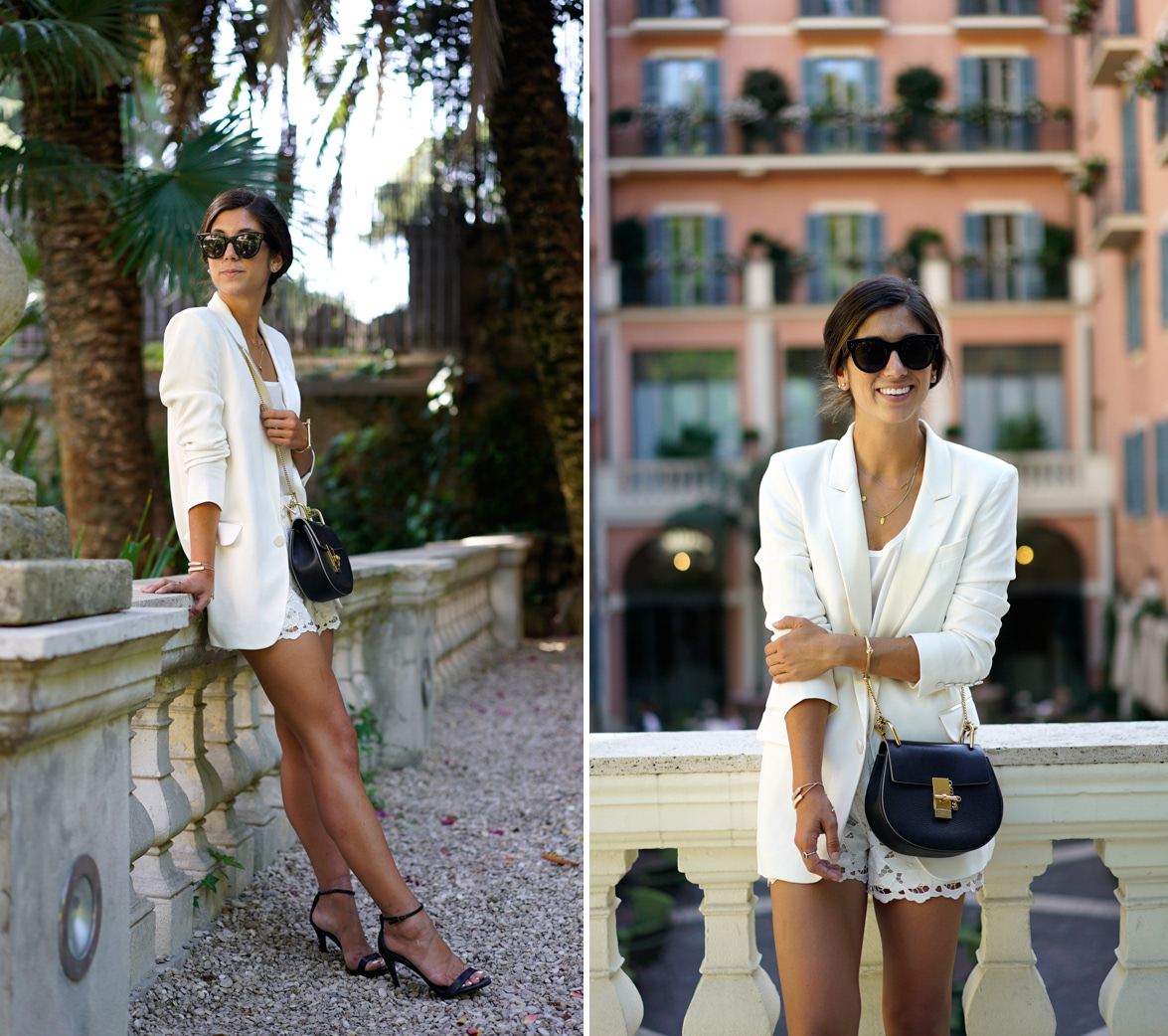 This post was in collaboration with Express. As always, all opinions and styling are my own. Thank you for supporting all This Time Tomorrow collaborations!