4
minute read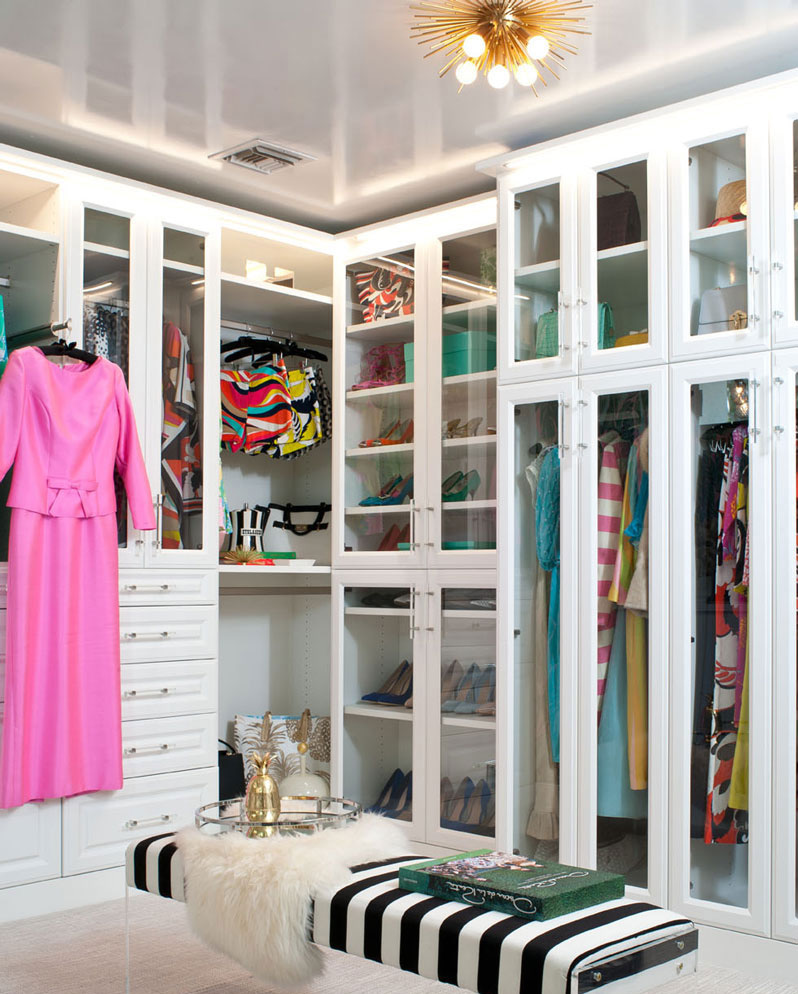 Let's talk closets.
Over the past few years, my closet space has regressed. Or perhaps my need for more space has increased ten fold. Either way, I remember my very first big girl studio apartment in San Francisco had a HUGE walk in closet with a sunny little window. I had space for shoe shelves, bag shelves, a ton of clothes and even a little bench where I could sit and plan outfits right there in my closet. Simply put: that closet was good to me (here's an old photo of it!).
Since then, each subsequent apartment has come with less and less storage space for my things (again, we could make the same argument here that I'm accumulating too many things, but that's a story for another day), until my final studio in the West Village was the breaking point. While I loved that studio to pieces (and will always have a soft spot when I pass by it in the Village), I had NO space to really comfortably store my things in an organized and inspirational way.
I'll stop here to say: I'm aware these are all very much so first world problems.
Now that we've officially moved into our two-bedroom apartment, I can feel a functional closet within grasp and I cannot tell you how excited I am to start the design process. The smaller of the two bedrooms will be my dedicated office/closet space -- my cloffice if you will -- and I'm knee-deep in the design process with a few different vendors (trying to price compare everything). I have a few plans from the Container Store and I'm meeting with California Closets and IKEA soon to chat about comparable options.
Since I've been pinning like crazy lately, I figured I would share some of the inspiration for the space, as well as a few decorative items I'd love to fill it with!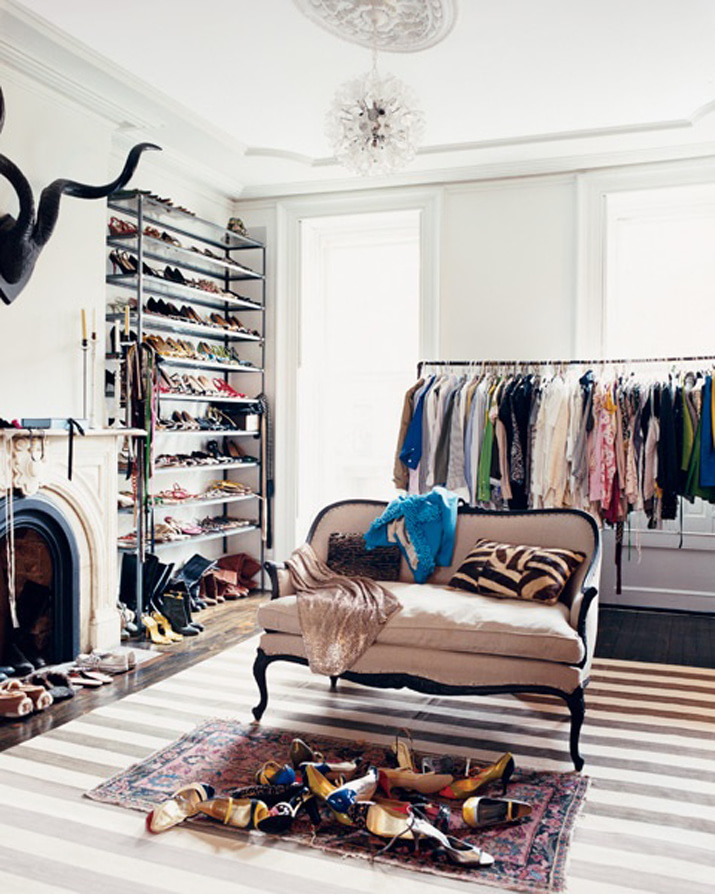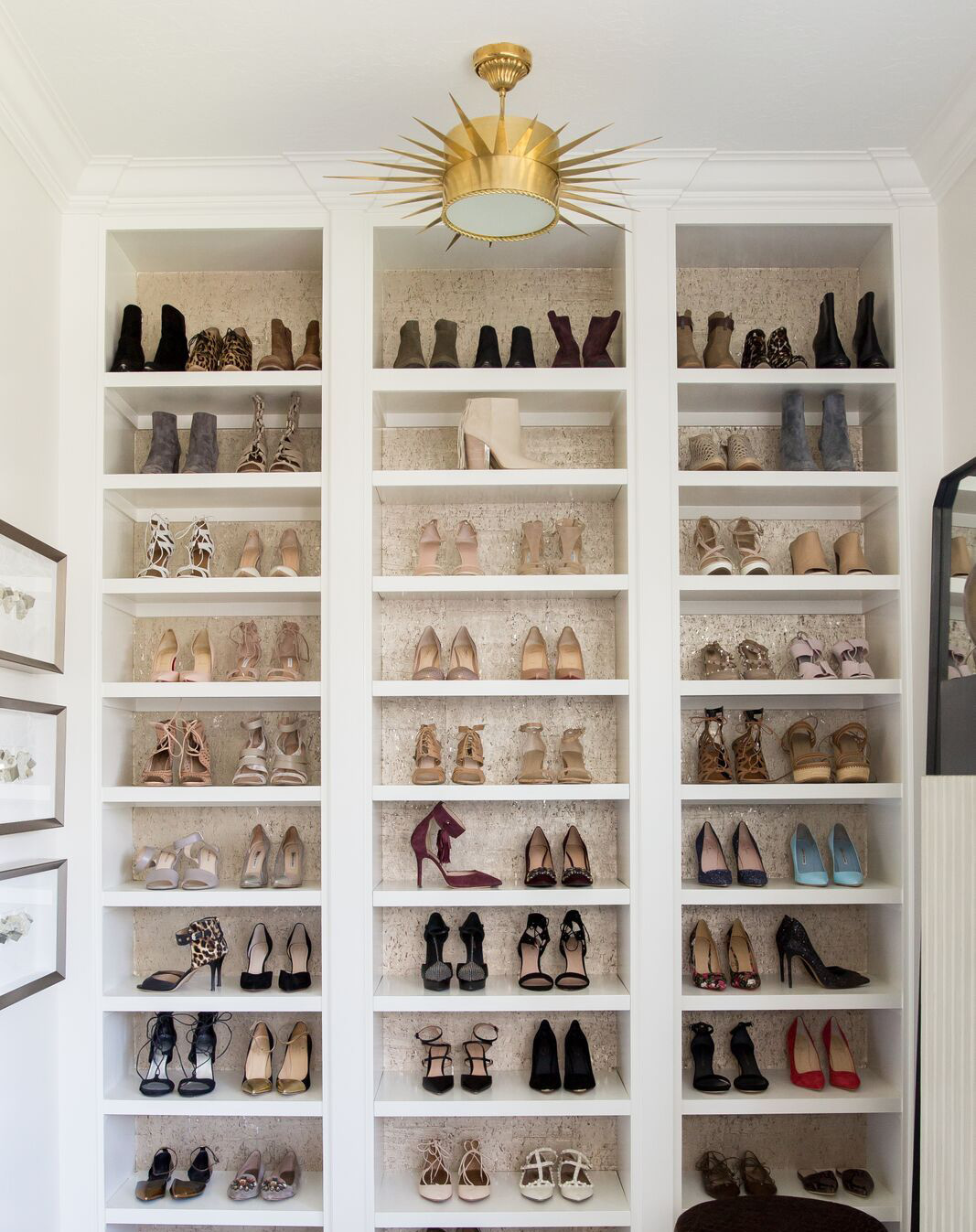 [prodl brand="Shades of Light" product="Mid-century mobile chandelier" description="I'm a sucker for a good overhead lighting fixture -- and I finally feel like I have the chance to pick one that my boyfriend can't veto for being too 'gold,' ha! Loving this particular mid-century piece, I just want to be mindful that it doesn't hang too low as I don't want to feel crowded in the space either. Our ceilings are decently high, but not THAT high." link="https://www.shadesoflight.com/products/midcentury-modern-mobile-chandelier-6-light?sku=CH14053+++GL&mrkgcl=970&mrkgadid=3269278084&product_id=CH14053GL&adpos=1o37&creative=246140612102&device=c&matchtype=&network=g&gclid=Cj0KCQjwpsLkBRDpARIsAKoYI8xVHtU1PdrfJZ8KClQ06PtQUy2RBglEnx8CFqD8cDaS0mS_4KtQa8AaAvQYEALw_wcB"]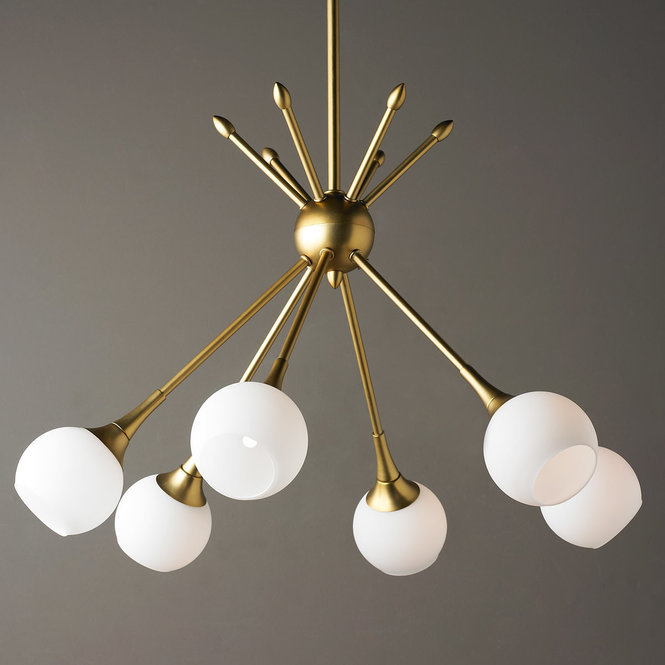 [/prodl]
[prodr brand="West Elm" product="Staggered glass chandelier" description="This guy is a more budget-friendly option and I really love the idea of exposed lighbulbs." link="https://shopstyle.it/l/0XAx"]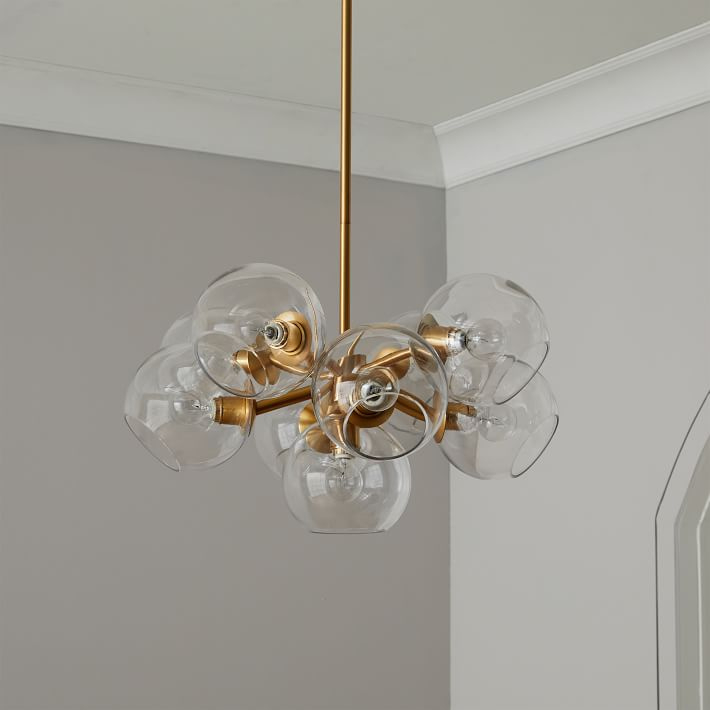 [/prodr]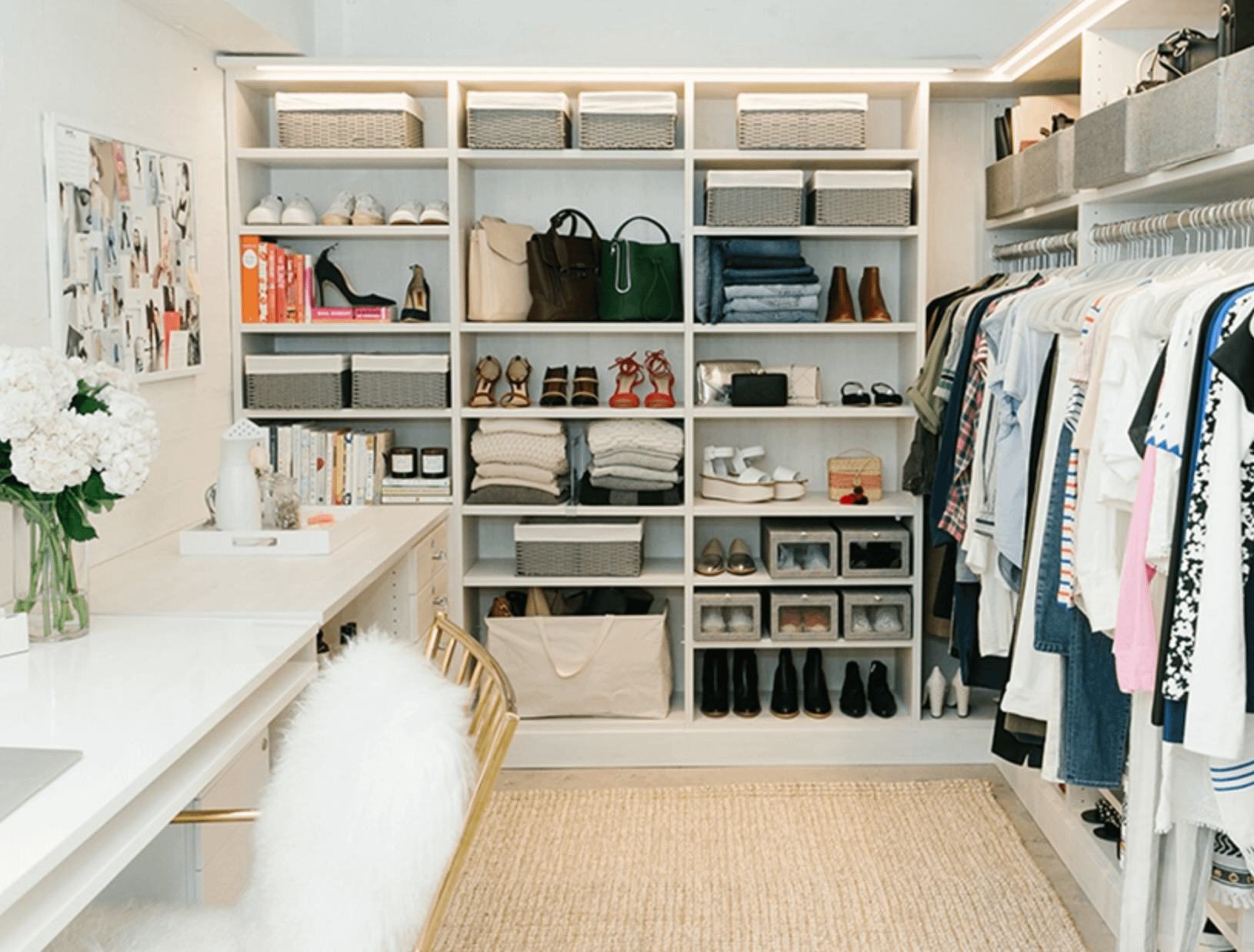 [prodl brand="ABC Home" product="Vintage Anatolian wool rug" description="Since we're heading to Morocco soon next month, I have rugs on the brain. My main goal is pick up a few new ones for our apartment -- namely for our bedroom and my cloffice. I picked up my other living room rug while I was traveling through Turkey and I do love the idea of a Turkish rug in muted pinks and sage greens for my cloffice." link="https://shopstyle.it/l/0Xy5"]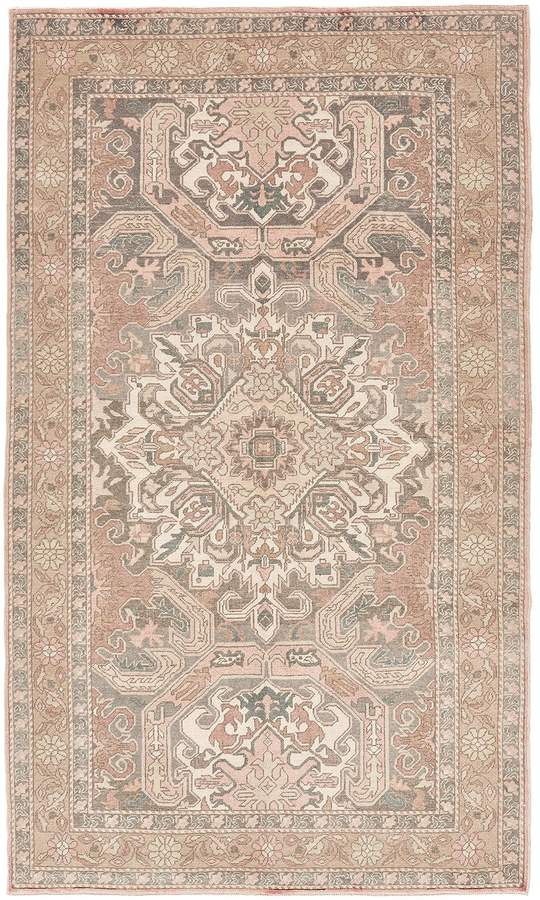 [/prodl]
[prodr brand="ABC Home" product="Vintage Moroccan rug" description="But, if we do go with a piece from Morocco, I think some deeper, jewel tones would be pretty. Less dusty, more vibrant, which I think will look really great against our darker wood floors." link="https://shopstyle.it/l/0XBQ"]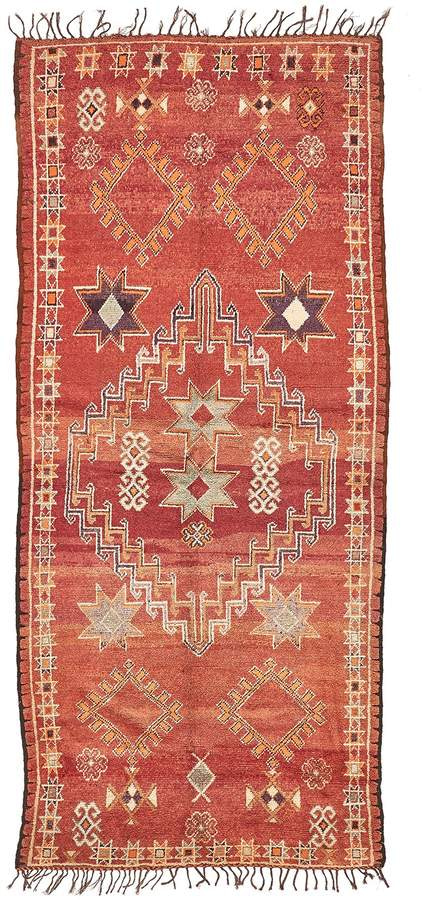 [/prodr]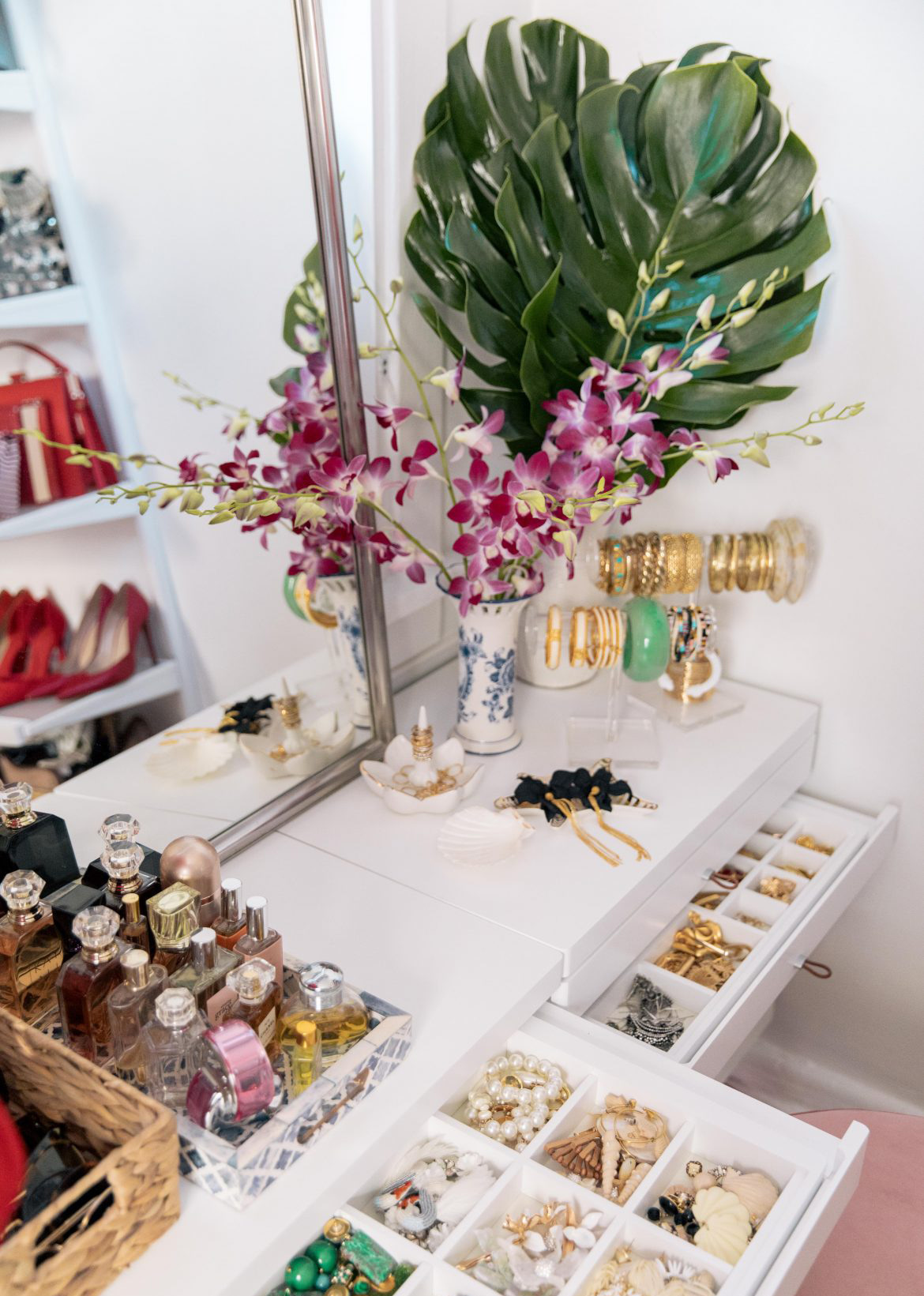 [prodl brand="One Kings Lane" product="Knight Russel -- Glamour" description="The back wall of my cloffice has a window where I'll set up my desk. On either side, the wall space is a bit too small to utilize for shelves, so I'm opting for some art to go here instead. As much as I love black and white photography, I tend not to decorate with it as much, but I think that might change in this space. One Kings Lane always amazing print options, as does The RealReal." link="https://shopstyle.it/l/0XCx"]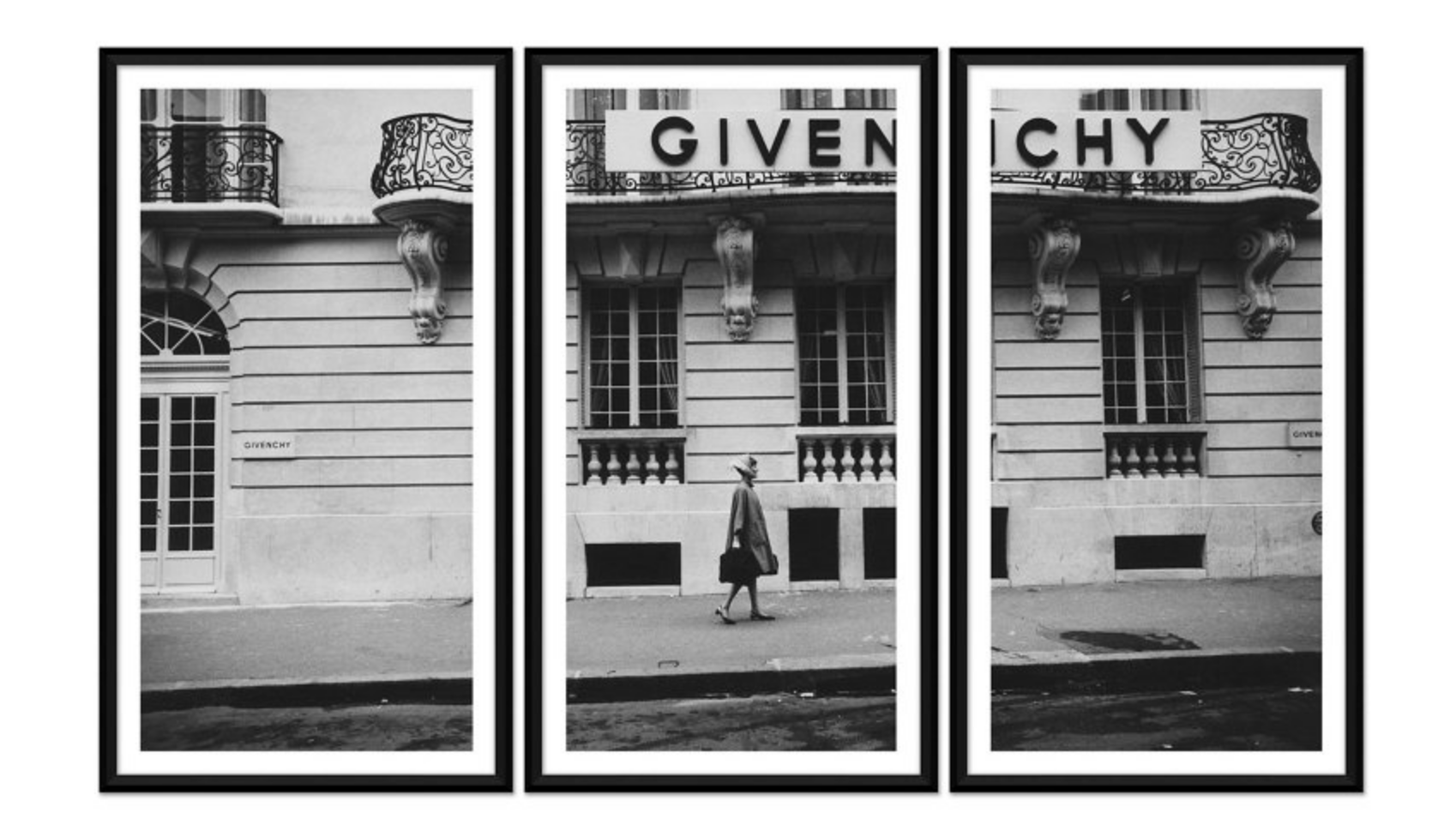 [/prodl]
[prodr brand="One Kings Lane" product="Reg Lancaster -- Françoise Hardy" description="I also love the idea of keeping a lot of my photography books in this space as well -- for easy reference and inspiration." link="https://shopstyle.it/l/0XzL"]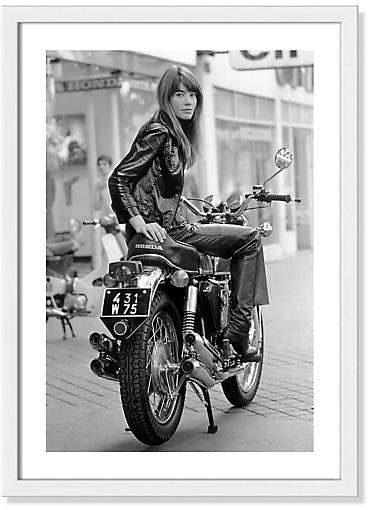 [/prodr]