3
minute read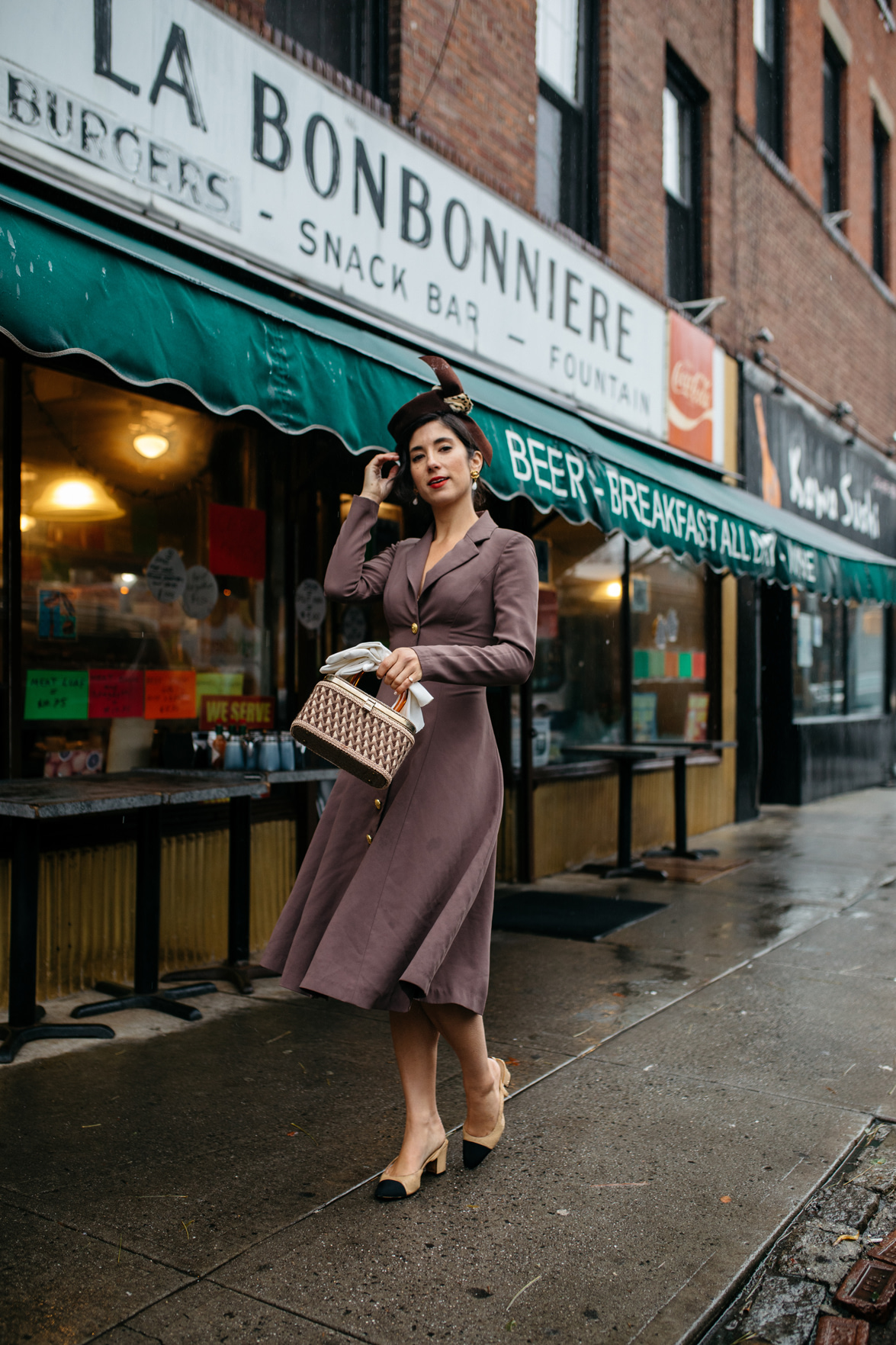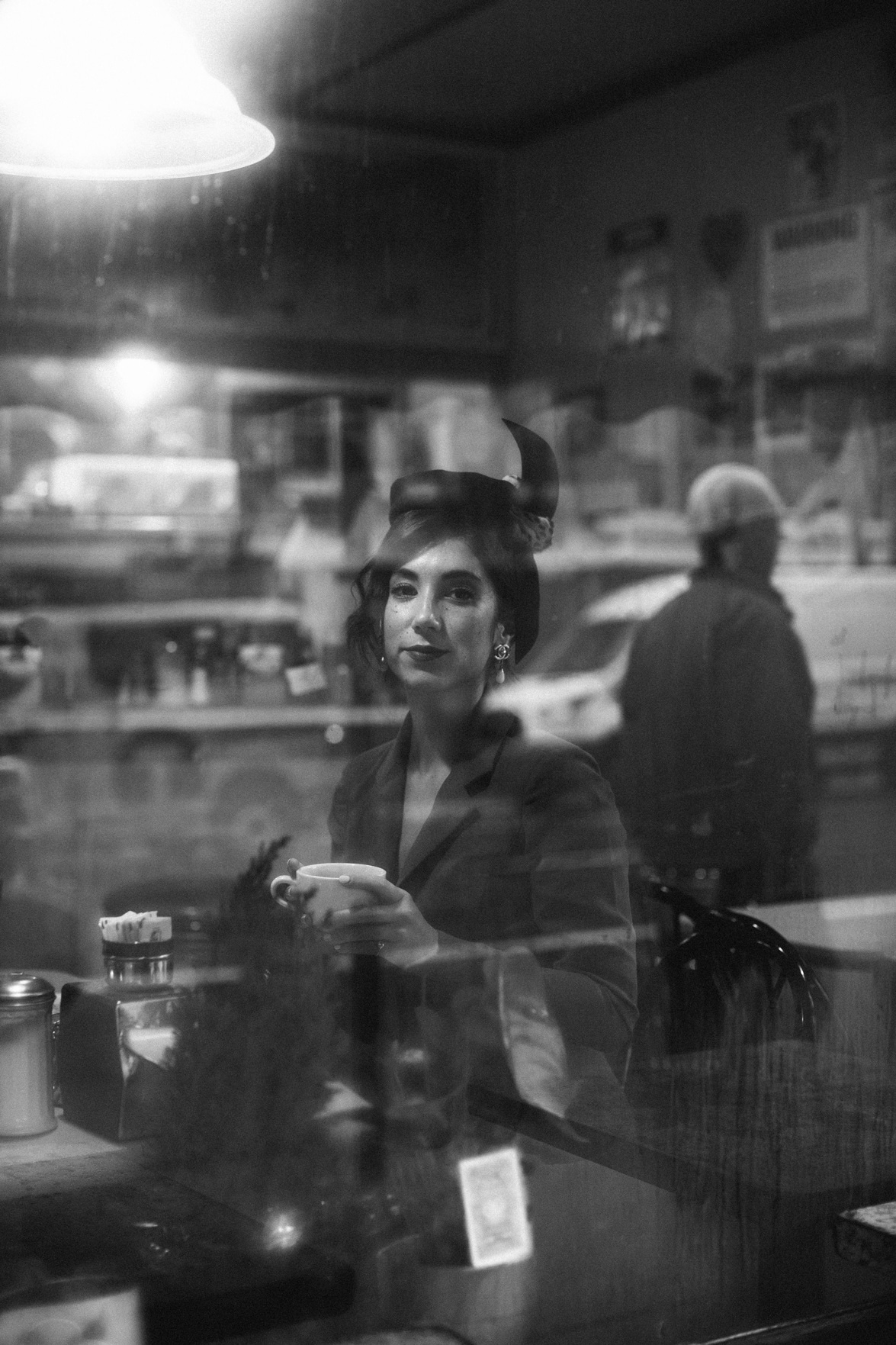 Corner booth, please -- right by the window.
No New York-based sitcom is complete without a go-to cafe for its characters. Carrie and the girls always went to weekend brunch at a fictional Upper Westside diner. Seinfeld and the crew had Monk's (aka Tom's at 112th and Broadway) and, of course, the Friends crew practically lived on that couch at the famed Central Perk. Side note, if I had a nickel every time a tourist in the West Village asked me where the real Central Perk was, I'd be living in a brownstone townhouse by now. But that's another story for another day.
So where do Midge and Susie go to discuss business over pastrami sandwiches? The mainstay for the past three seasons has been The Stage Deli, filmed at the now closed Artie's Delicatessen on the Upper Westside. But, true fans will remember a little downtown joint that Midge frequents from time to time, mainly because it's where her ex-husband Joel and her went for breakfast after their wedding. In the series, it's called The City Spoon. To those in the West Village, it's affectionately known as La Bonbonnierie on 8th Avenue at 12th Street -- and it's a true diner, through and through. It's one of those village joints whose charm lies in the understated (and at times, outdated) decor, cash only policy and the fastest egg order I've yet to see anywhere in a 5 block radius. Simply put, it's delightfully kitschy in the best way. In a neighborhood of overpriced and sometimes overly pretentious restaurants, it's certainly refreshing to know diners like this are still around, reminiscent of a Village of yesteryear.
We happened to shoot these photos on one of the coldest days last week, switching back and forth between rain and snow, so we warmed up with an order of pancakes, omelets and a strong cup of black coffee. And their staff was so incredible sweet to let us shoot a few inside the diner! They even indulged me by referring to me as Mrs. Maisel when discussing my food order.
If you're in New York anytime soon, perhaps swing by for a fast and cheap breakfast -- bring the newspaper and get the corner table. Perfect for people watching. And working on your comedy routine. You know, if that's your shtick.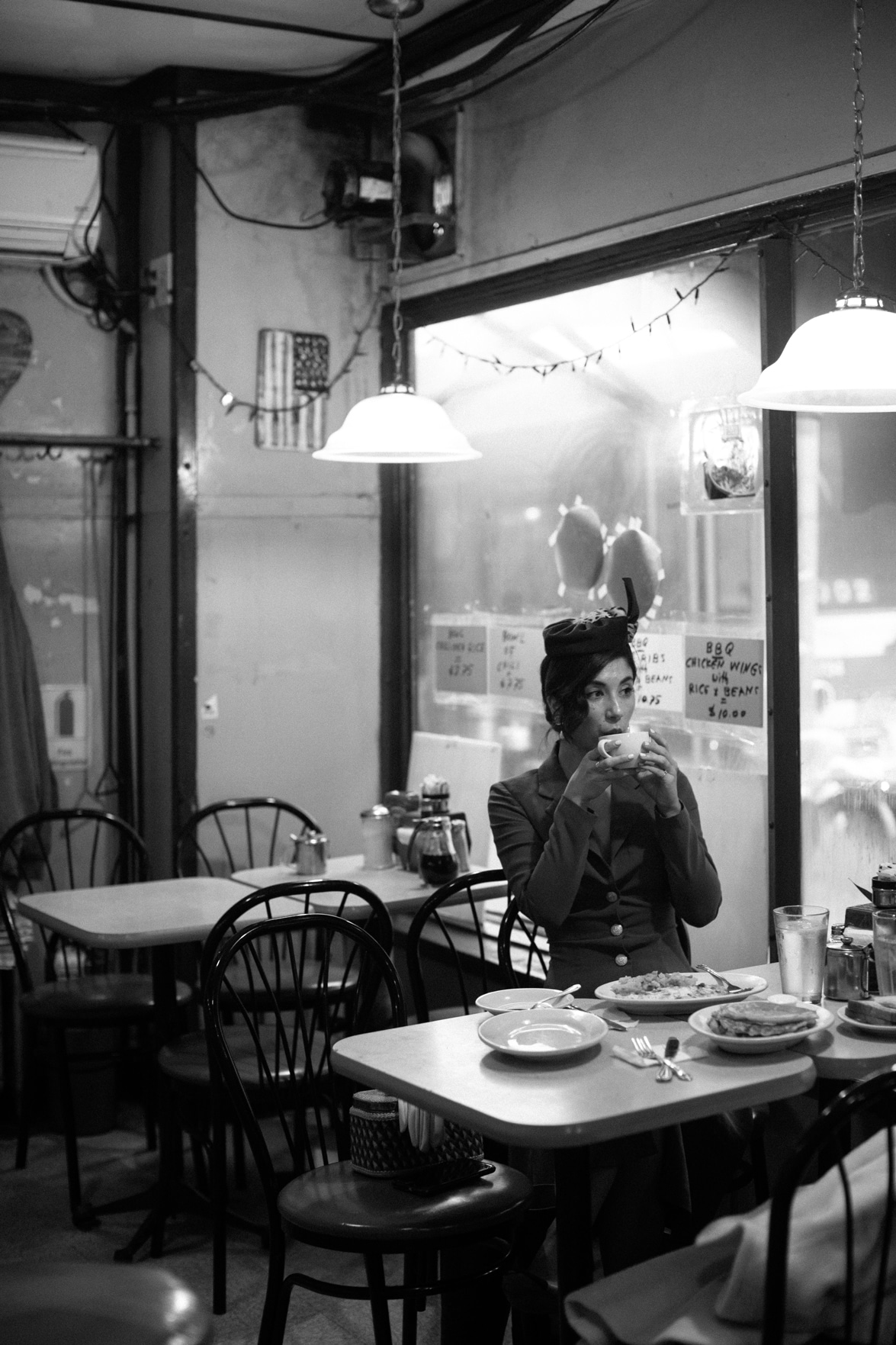 OUTFIT DETAILS: Amanda Uprichard dress (rented, but similar style here) // Vintage hat (similar style here) // Chanel slingbacks // Vintage bag (similar shape here) // Vintage gloves (similar style here) // Vintage swing coat (similar style here)