4
minute read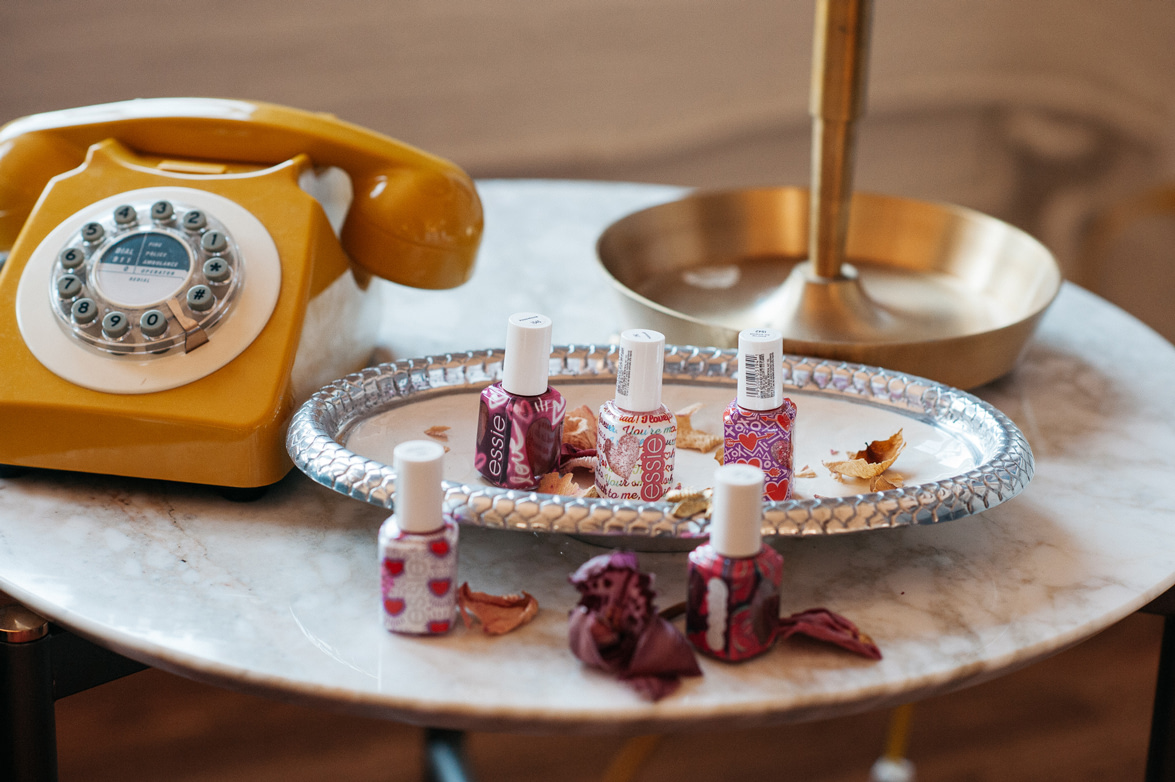 This post is sponsored by essie and ShopStyle. As always, all opinions and styling are my own. Thank you for supporting all This Time Tomorrow collaborations!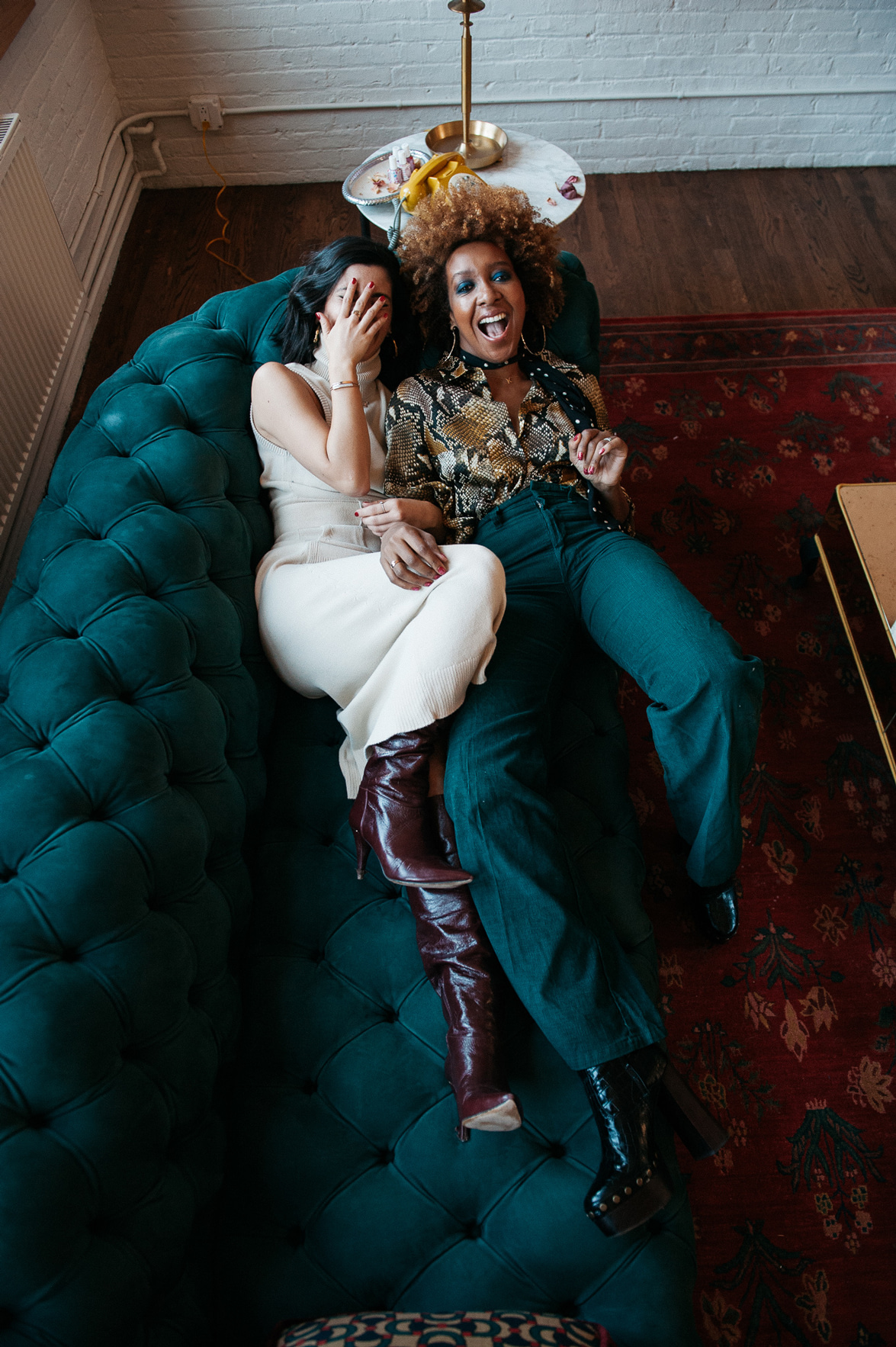 This conversation, of course, got me to thinking, once you make those girlfriends (or guy friends), how can you best make time for them consistently, so when essie approached me about working together for Galentine's Day, I figured this was a fitting opportunity to delve more into this topic. Of course, as you all probably don't need me to tell you, making time for friends is crucial, but it admittedly gets tricky, especially as you enter your 30s. There are more conflicting commitments, more responsibilities at work, a higher chance there's a husband or significant other in the picture, possibly kids, or a combination of all of the above, making group chat conversations around planning get togethers a long novel to rival War & Peace.
But, I'm here to assure you, it doesn't need to be complicated! Here are 5 easy to coordinate, gal-date ideas that don't require a scheduling overhaul and can fit pretty easily into the week, no matter what you have on deck! Side note: how chic does Karen look here? 
Mani/pedi dates: If you're like me, you spend quite a bit of time at the nail salon. And as much as I love going solo, there's something so nice about going with a girlfriend (or two!) by your side that makes the catch up that much sweeter. The next time you're contemplating just popping into your nearby salon because your nails could use some TLC, perhaps text a girlfriend to see if she's free to join. And while you're at it, be sure to bring some of essie's latest shades with you (you know, to get on Cupid's good side). I'm wearing #essielove here and Karen is wearing Roses are Red with You're So Cupid layered on top for extra sparkle. All shades are available at Target.com.
Coordinate your walks home (or coordinate a carpool catch up!): In a city like New York, it's generally pretty easy to coordinate commutes home, assuming you both work in the same or nearby neighborhood and, similarly, live in nearby neighborhoods. Next time, try to coordinate your walk/subway ride home with a girlfriend, even if that means just riding the subway together for a few stops. Of course, if you drive to work, try coordinating a carpool schedule. When I worked at Google, one of my close friends who actually moved to a different team, set up a little carpool schedule for us and it was so lovely getting dedicated catch up time in the mornings and in the evenings.
Plan a midweek lunch or coffee break date: Assuming you work in an office that's generally pretty open when it comes to your lunch break, try setting up a mini power lunch date with your girlfriends. Pick a local spot that's easy for you both to get to -- perhaps try calling or ordering ahead to order something easy, like a Sweetgreen salad, so you can skip lines and maximize your time together. As someone who used to eat lunch at her desk pretty often, I have to say: work can wait for an hour. Take that lunch break.
Sign up for a workout class together: Chances are, you're both probably on a fitness kick right now (because summer bodies are made in the winter, right?), so why not try out a few classes together? If you happen to love HIIT and your friend swears by her hot yoga, perhaps take turns between the two, trying your favorite one week, and hers the next. Bonus: on the way home, you can grab a smoothie/juice together.
Plan a monthly outing: I always loved how the gals of SATC managed to fit in what seemed like a several hour brunch every weekend, to catch up and swap stories. But I've also always wondered, how feasible is that really? Don't get me wrong, I'd love to have a weekly reoccurring lunch with my girlfriends, but I just don't think it's possible given everyone's different schedules each week. But a monthly get together? That feels doable, with enough advance notice to plan around. Each month, try taking turns planning an outing for the group, whether that's dinner, a Broadway show, a concert and make sure to honor it each month! That means, as much as you can help it, no cancelling and no changes!
How do you all make time for your girlfriends? Would love to hear your ideas!