5
minute read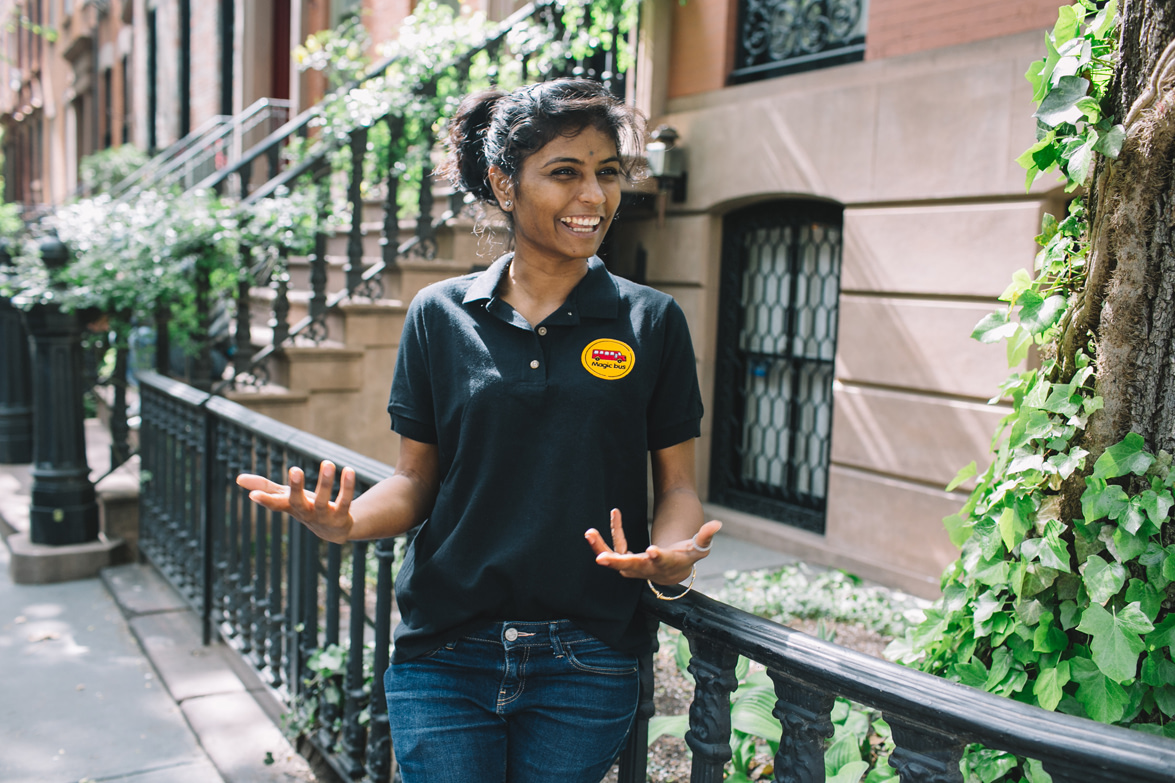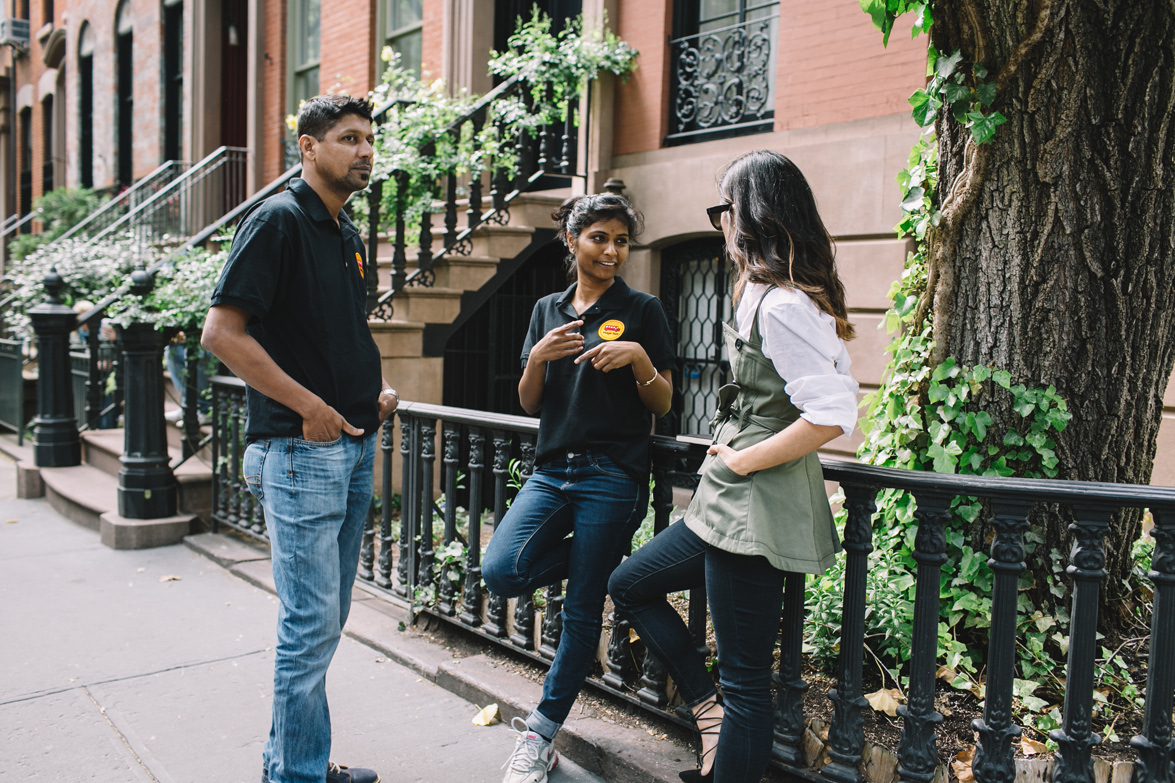 When you first meet Parvati Pujari, there are two things you notice almost immediately about her.
The first? She has an infectious laugh. In fact, after spending almost 2 hours with her for the sake of this interview, I can't recall her not smiling. Even after we narrowly escaped a cab driver almost clipping us in an intersection. (True story.) It's a boisterous, larger than life laugh, one that lingers behind her on the street as we pass by quiet West Village stoops.
The second? She's extremely athletic. Within the first half hour of meeting her, I already know all about her favorite cricketer (Virat Kohli, but don't ask me about the game itself -- still confused by it) and how much she loves to play rugby. So much so, she's earned herself some pretty high ranking accolades at the national level in the women's rugby league back home in Mumbai. Despite her slight frame, she's tough. On and off the field. But if you ask her about it, she laughs it off. The sign of a worthy competitor.
What you can't tell about Parvati Pujari when you first meet her is a bit more complicated. First, she comes from a family of six. All hailing from a manual labor driven slum outside Mumbai. Her father and mother are construction workers, working hard for their daily wages to support their family, all of them girls, in a society that by and large values boys. Three of her sisters, Parvati recalls being married before her at the young ages of 12 through 16, a reality that many families in India face and accept as a way of life.
Secondly, she's unphased by all of it. Because she's been changing her story and the story of others around her, the past 10 years.
The Parvati I meet today, here on a sleepy afternoon in the West Village, is excited about her studies. She's just finished a college degree in Commerce and Physical Education. She's passionate about women having a voice and using it often. And while a knee injury is keeping here away from playing rugby right now, that doesn't mean she's not watching matches regularly and coaching her youth leagues back home in India.
She's a spry, playful 25-year old young woman, who's not married and instead working with local school children in her community through an organization that touched her so many years ago: Magic Bus.
Since 1999, Magic Bus has been active in different rural towns in India, helping children break the cycle of poverty through workshops and classes not taught by outside members or Westerners, but youth leaders in their very own community. These youth leaders are trained in a curriculum that uses sport metaphors to enforce essential fundamentals: right to education, gender equality, personal and community healthcare; all building blocks to ensure that these children make informed and healthy decisions about their futures, to not only stay in school but to eventually get full-time jobs once they're out of the program.
Of course, the numbers alone speak volumes. Of all the youth enrolled in their program, 98% of all the girls continue on to high school and 71% of all the youth graduate high school and enter college -- all staggering and unheard of rates given the likes of some of these communities. And like Parvati and much like her colleague Abdul Rehman Shaikh, another graduate and now youth leader in the program, who's with her today, they continue on to pursue lifelong careers, many of whom eventually return back to their communities to serve.
Today, Parvati and Rehman are exploring the West Village for the first time, asking about the restaurants on most corners, curious what life is all about here in New York. Later that day they'll be exploring further downtown and heading to the One World Observatory before heading back uptown to see Times Square at night (I tried to talk them out of this last part, but to no avail). Today they're two, laughing tourists strolling around New York on a warm summer afternoon. And in a few more weeks time, they'll be back home, busy running different aspects of the Magic Bus program in their community so other children who are growing up much like they did, can have that same opportunity they have today.
But as I mentioned, what you'll notice immediately about Parvati (and Rehman, too as Parvati has a knack for making him grin), is how much they laugh together, genuinely enjoying life and what they do -- something we would all be so grateful to say about our own lives.
This year, I'm proud and honored to be running the New York Marathon with the Magic Bus team. If you'd like to learn more about Magic Bus, what they do and their impact, start reading up here! If you'd like to help me reach my fundraising goal, I would appreciate any dollar you could spare -- you can donate right here.
Lastly, I'd like to say a huge thank you to both Parvati and Rehman for chatting with me during their stay here in New York. It was a pleasure meeting you both and I hope our paths cross soon!