2
minute read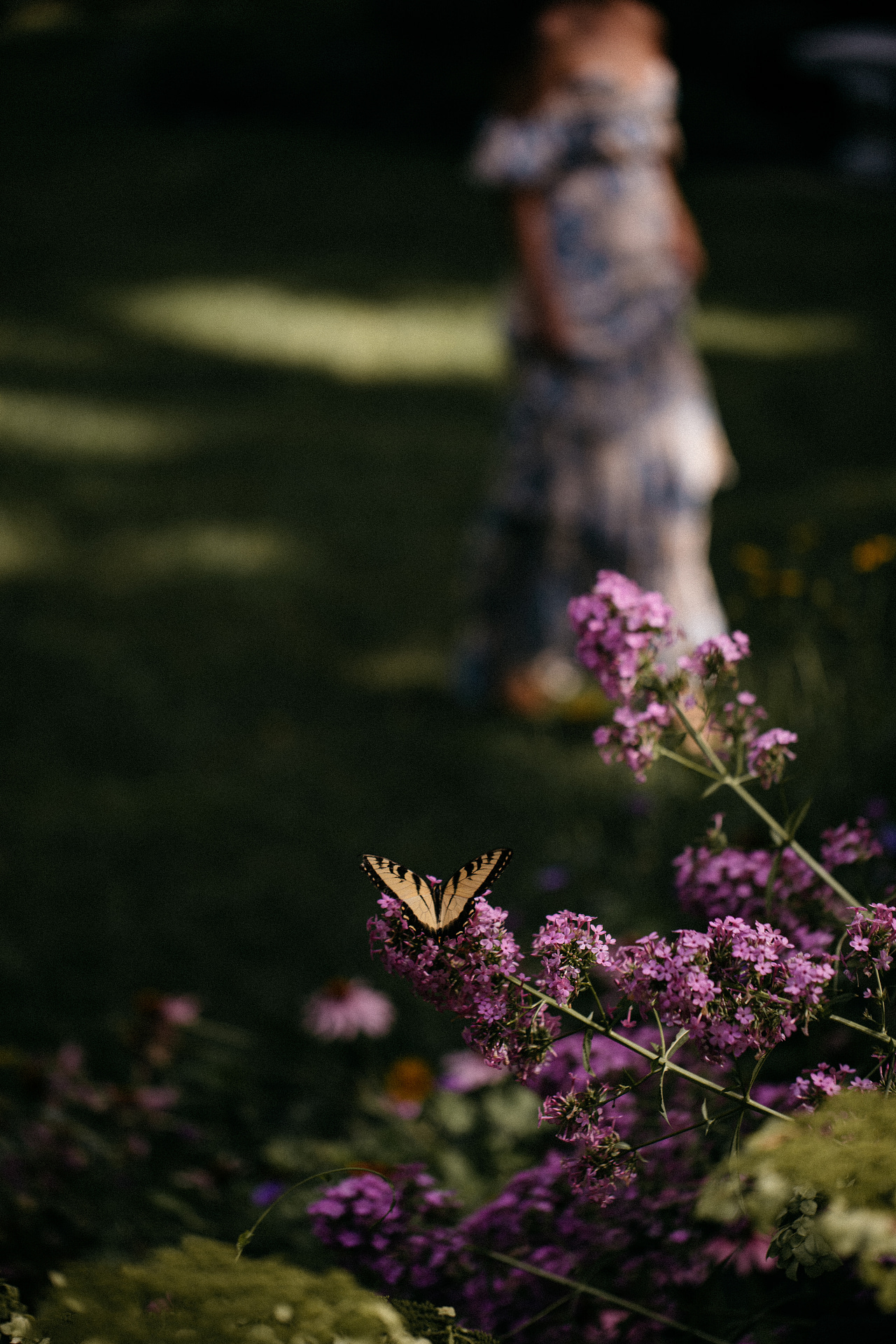 Do you look for signs? Signals and coincidences from the universe, that perhaps guide you, warn you, congratulate you or maybe comfort you? I blame my overly sentimental side (I am a Pisces after all), but I like looking for signs. I find comfort in symbolism that helps me make sense of the things that I can't make sense of myself.
On our last full day in Martha's Vineyard, Ty and I drove all over the island, visiting beaches, scenic overlooks and antique shops, all the while sharing our favorite memories of Elvis. At one particular scenic overlook, we couldn't help but notice an unusual amount of butterflies crossing our path at several points, like they were dancing for just us. Of course, upon looking into the symbolism of butterflies when it comes to after death communication signs, I wasn't entirely surprised to learn that they're often the messengers of hope and re-birth.
And as of today now back in the city, I've had two special encounters with butterflies. One at the gate of a garden I love to spend time in, which was coincidentally closed when I visited yesterday, but that didn't stop a large monarch butterfly from greeting me right at the entrance, before floating down the street in the direction of one of Elvis's favorite parks. So I followed him. And upon picking a bench to rest at in the park, I glanced down at my lap just in time to see a small, white butterfly perch next to my hands. It was fleeting, but it was just the hello I was looking for from Elvis.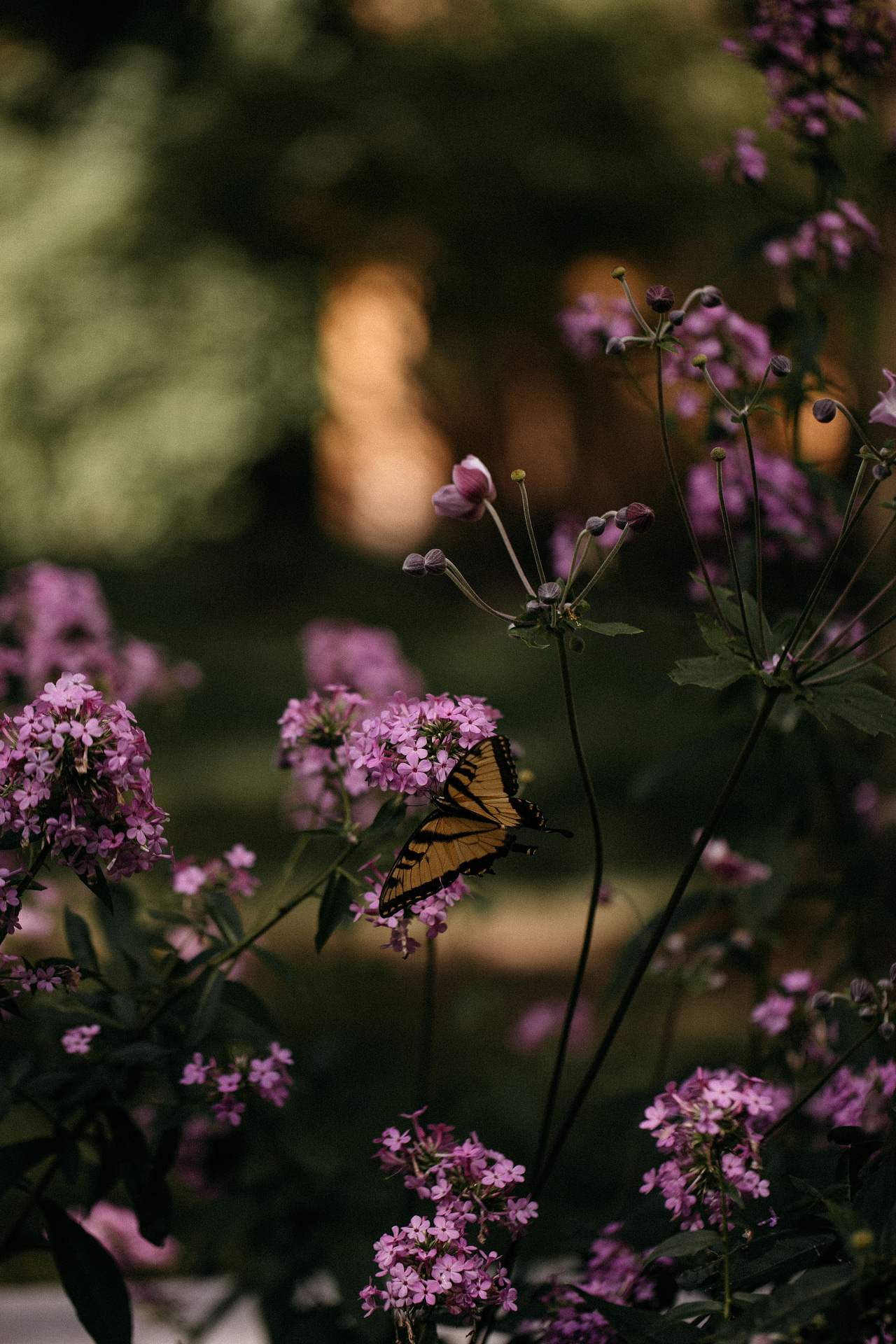 My smart boy knew how much his mama loves visiting gardens so he picked the perfect way to grab my attention just when I needed it most. So I whispered "I love you," and almost as quickly as it had arrived, the butterfly flew off above me into the September air.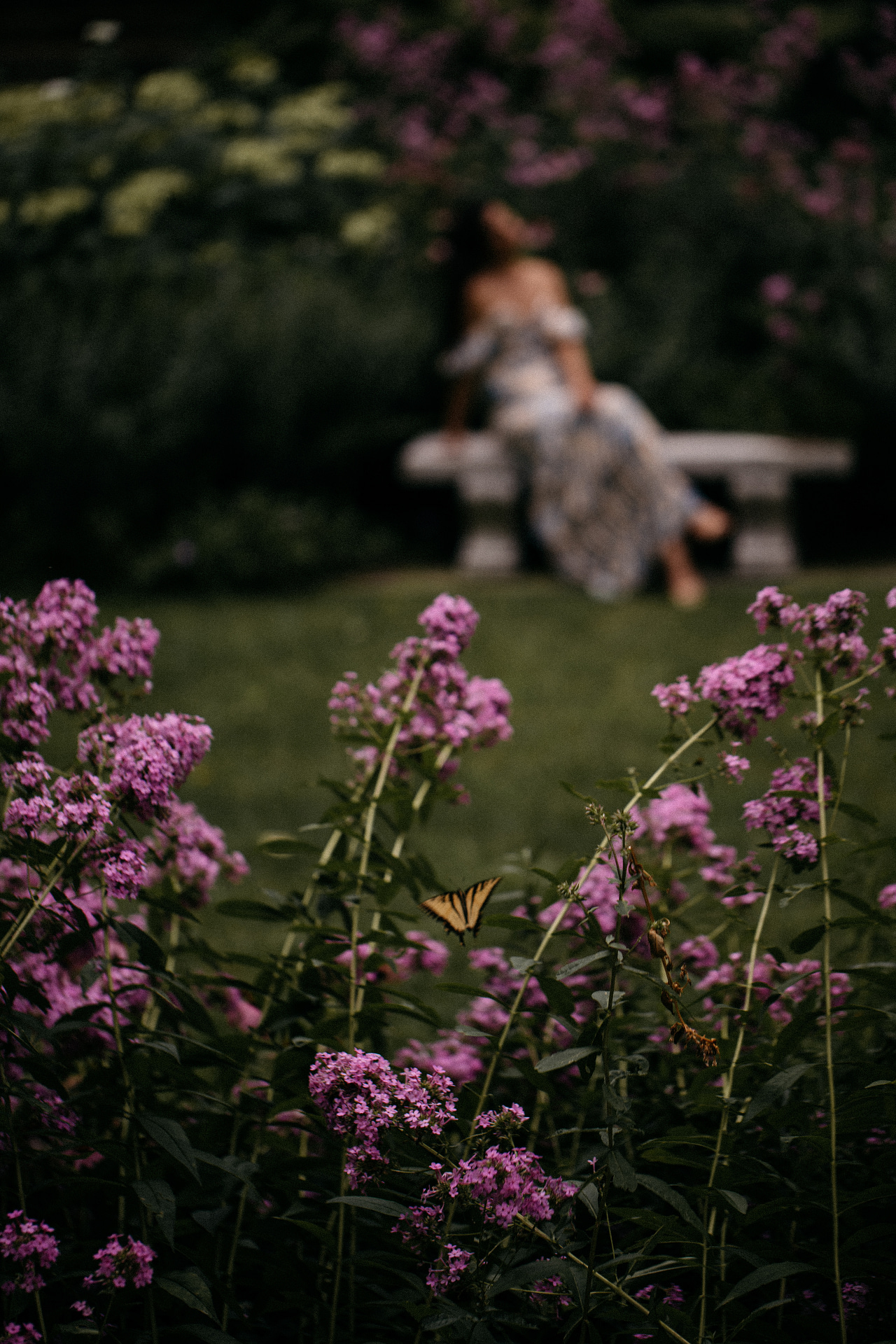 Photography by Allie Provost on location at Caramoor