3
minute read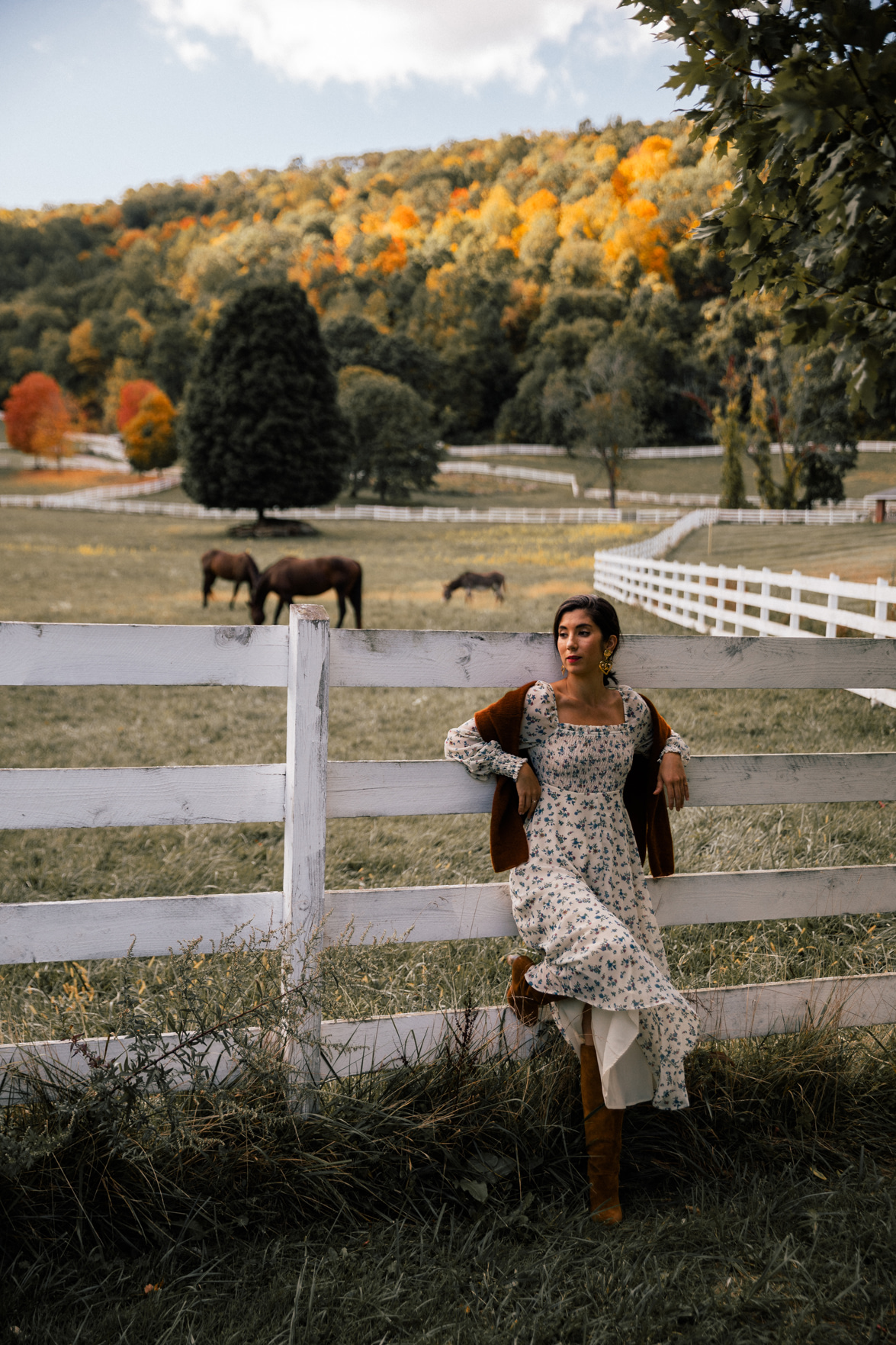 This past summer, we were all about at that #CottageCore life, weren't we. Personally, it was hard to scroll through my feed and not see some variation of a sun-drenched field, a wide brim straw hat, a picnic basket, a French linen sundress and wildflowers galore. And if I'm being honest, I was ALL for it. This city girl, especially after months of a pandemic lockdown, was craving some bucolic escapes here and there. Thankfully, we made it upstate and out to the Hamptons a few times to stretch our legs and to gulp in that fresh countryside air, but even here in the city, I found myself dressing for the French landscape impressionist painting I wanted to live in. (Preferably a Renoir, thank you very much.) And given the circumstances, it was just the distraction I needed.
"And if I'm being honest,
I was ALL for it."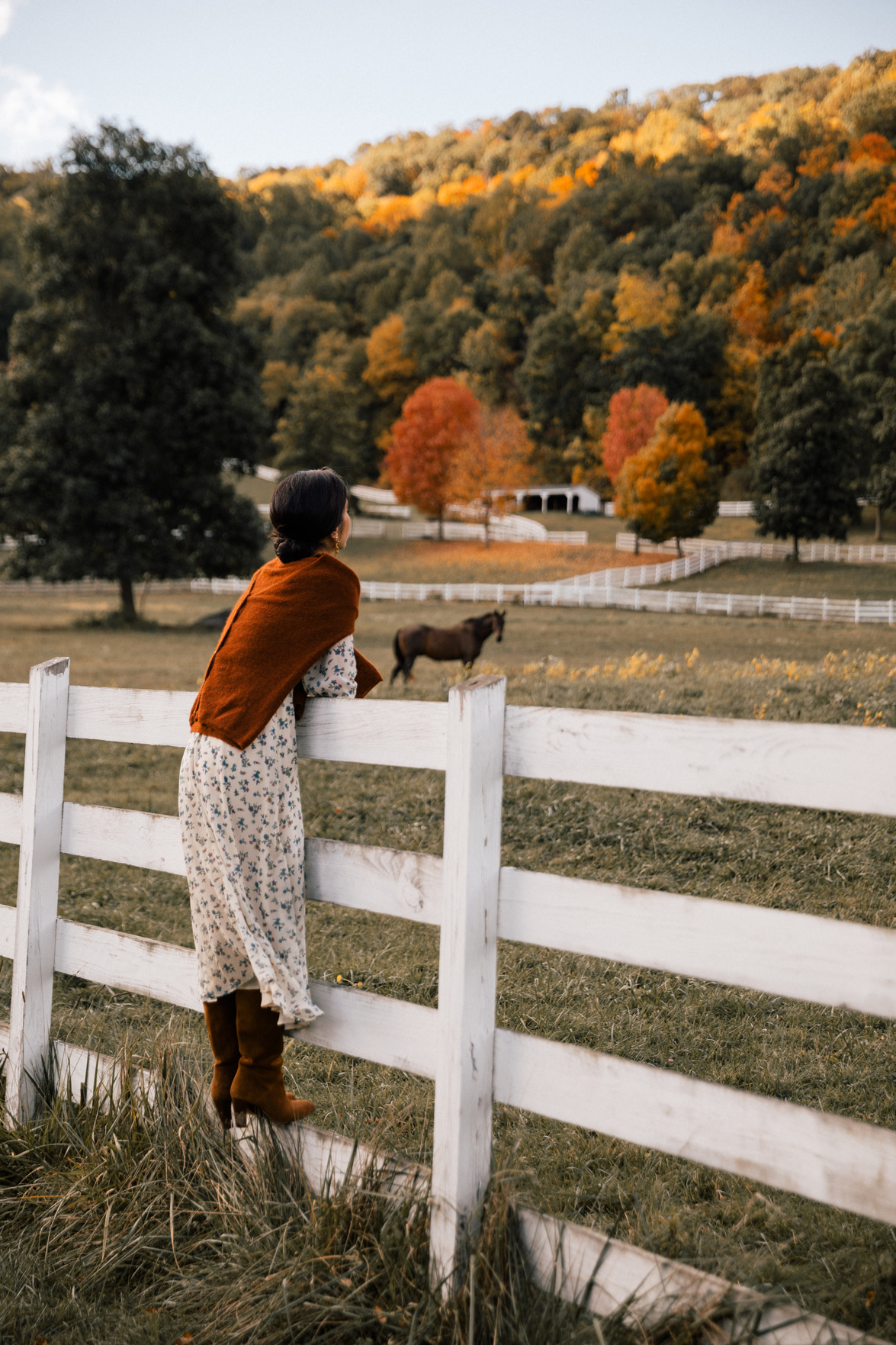 Now, with fall here, I suppose I don't see myself giving up the #CottageCore life anytime soon, no, quite the opposite. These days, especially while we're still experiencing warmer fall moments, I've been reaching for my breezy sundresses (preferably with sleeves), and pairing them with knee high boots, cozy knit cardigans and sweaters draped over my shoulders or possibly a plaid, professor-like blazer. Equal parts Laura Ingalls Wilder's Little House on the Prairie, L.M. Montgomery's Anne of Green of Gables and a dash of Louisa May Alcott's Little Women (Jo March, naturally). Something about the combination strikes the right balance of feminine meets tomboy that feels all too appropriate for fall weather — ideal for a day of walking around, reading a book under a tree and perhaps riding a horse, if the opportunity presents itself. Unfortunately, I didn't get to enjoy the latter on this day trip to upstate New York, but I did feel quite ready for it.
In case you're in the market for more of that countryside life (from a sartorial perspective), I've rounded up a handful of my favorite transitional dresses, boots and light layers for the weeks ahead.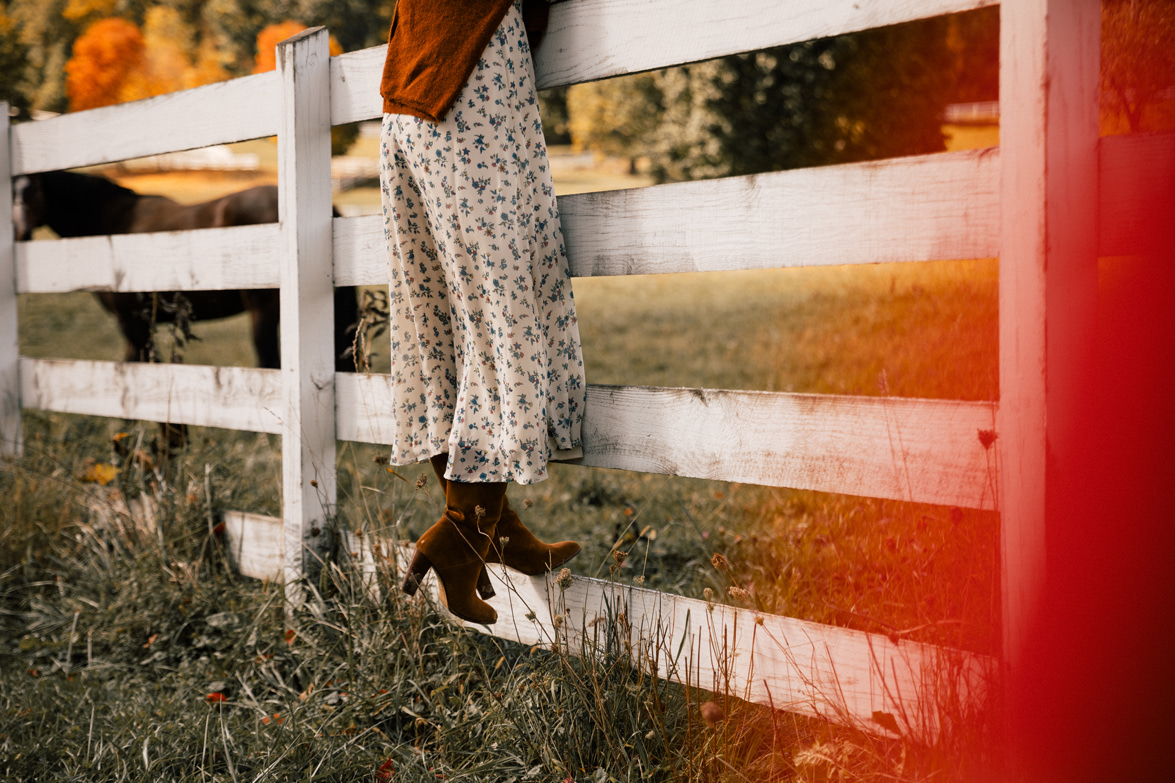 Sweet Baby Jamie dress (rented via Rent the Runway) // Sezane boots (gifted last year, similar style here) // Sezane cardigan (gifted last year, similar style here) // Vintage Chanel earrings (similar style here)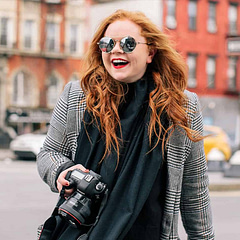 Photography
Allie Provost