3
minute read
OUTFIT DETAILS: Marissa Webb jacket (rented via Rent the Runway, similar style here) // Luxe Provence summer dress // Vintage cowboy boots (similar style here) // Janessa Leone hat
Legends of the Fall...
We recently rewatched this 1994 classic last weekend and I was instantly flooded with so much fall nostalgia and fall outfit ideas. And while I could also wax poetically about how Brad Pitt's Montana cowboy phase during the 90s was arguably some his finest moments (A River Runs Through It anyone?), instead I'll focus on fall styling notes, largely thanks to Julia Ormond's character, Susannah.
In a way, I was instantly reminded of these photos we snapped last year in Sedona, Arizona. Much like Susannah, who wore a lot of her more feminine pieces -- high collar Victorian dresses and blouses -- paired with suede and leather coats borrowed from the men on the ranch, topped off with a cowboy hat for good measure -- this outfit felt like the perfect nod to both rustic and ladylike.
Perhaps it's my nostalgia getting the best of me, but my fall style seems to be gravitating toward a lot of this same vein of sartorial notes, especially while we transition between the seasons. If you're like me and you have an abundance of linen summer dresses you can't seem to part with just yet, try pairing them with rugged boots (cowboy if you can manage it) and suede workwear and anorak coats to top it off. Bonus points for a wide brim topper of some sort -- I'll round up a few of my favorite ingredients below.
And in case you're in need of other fabulously strong women in film to take style notes from, look no further than:
What strong female leads do you take style notes from these days? Do share!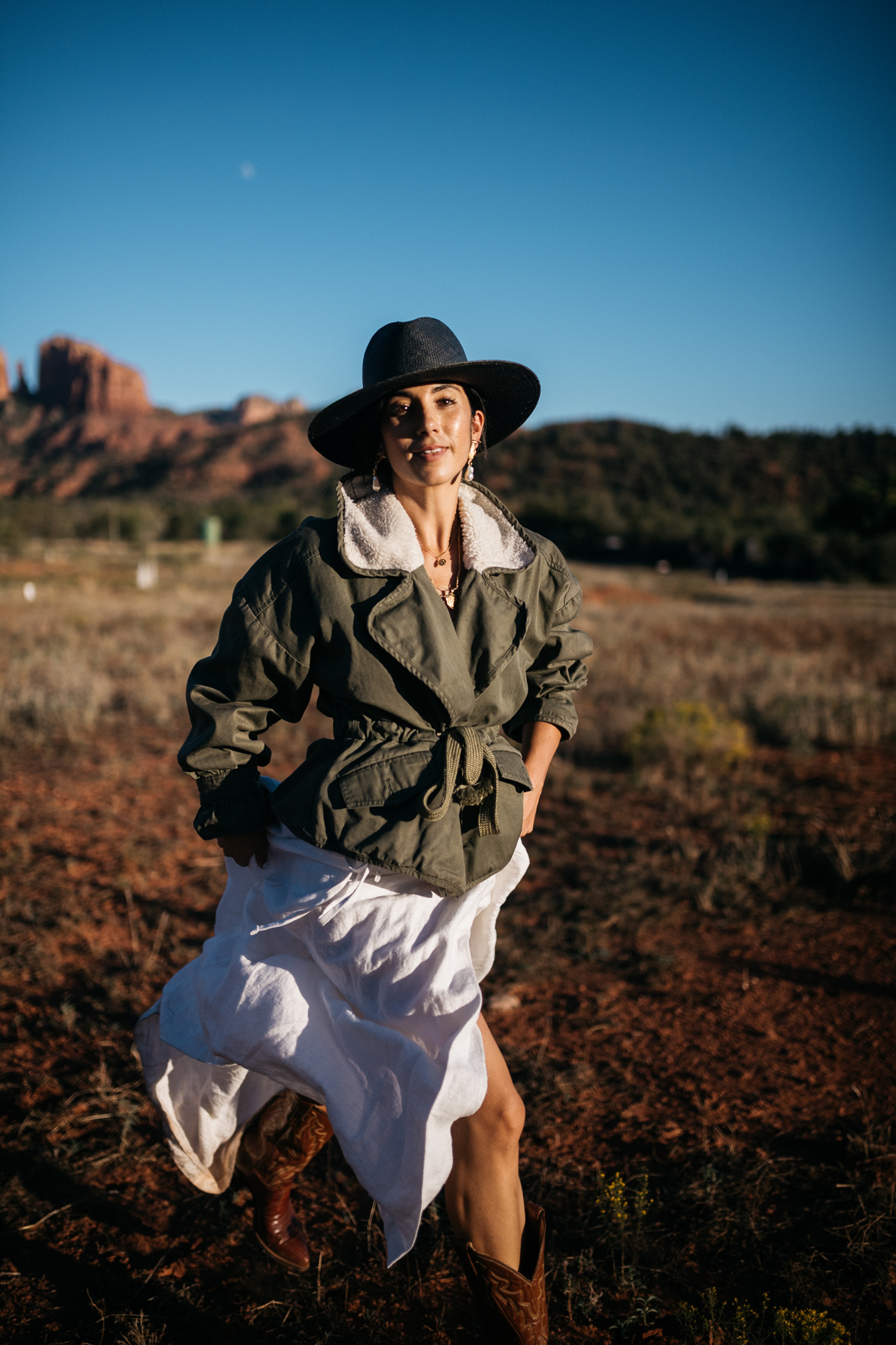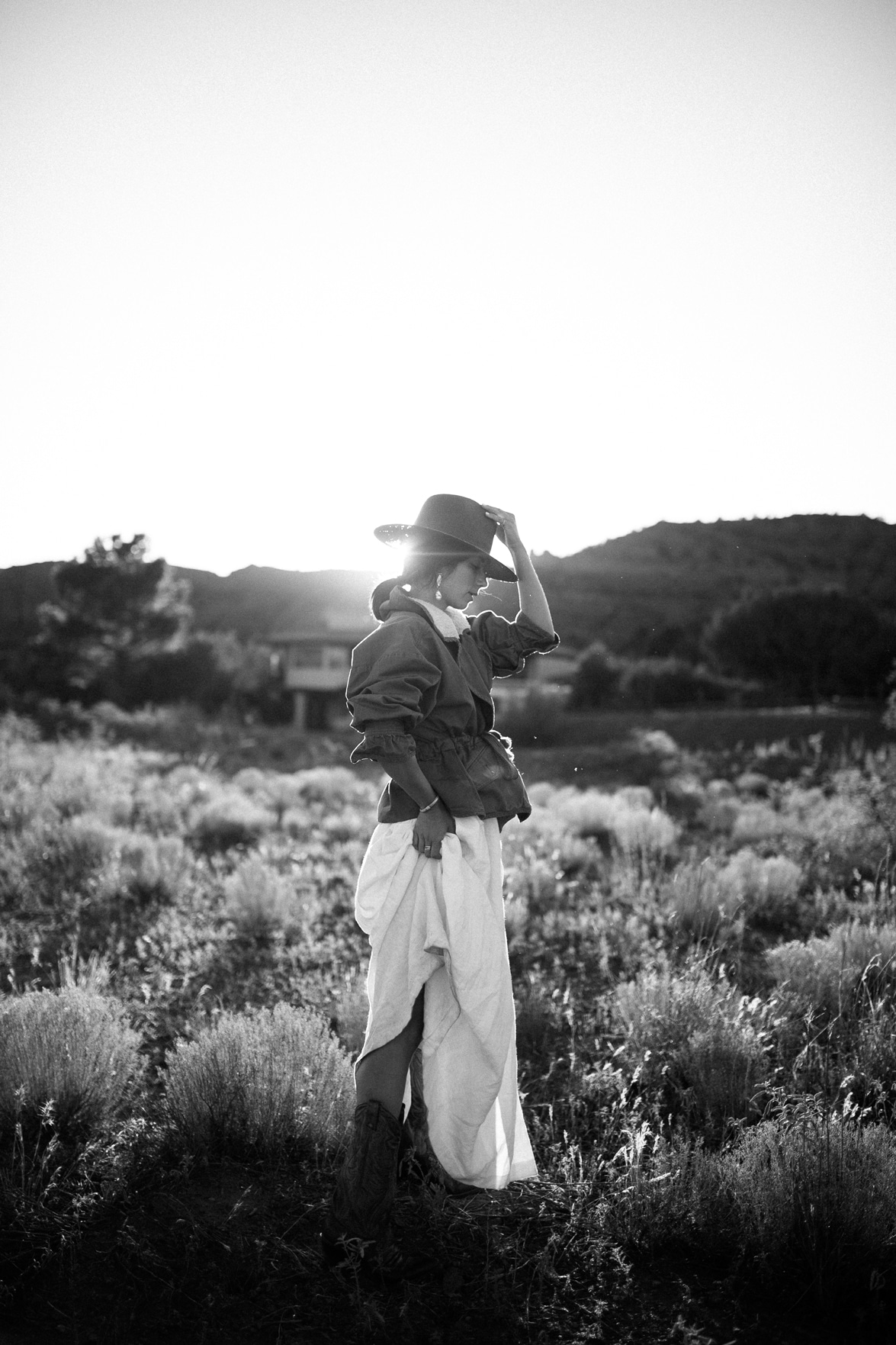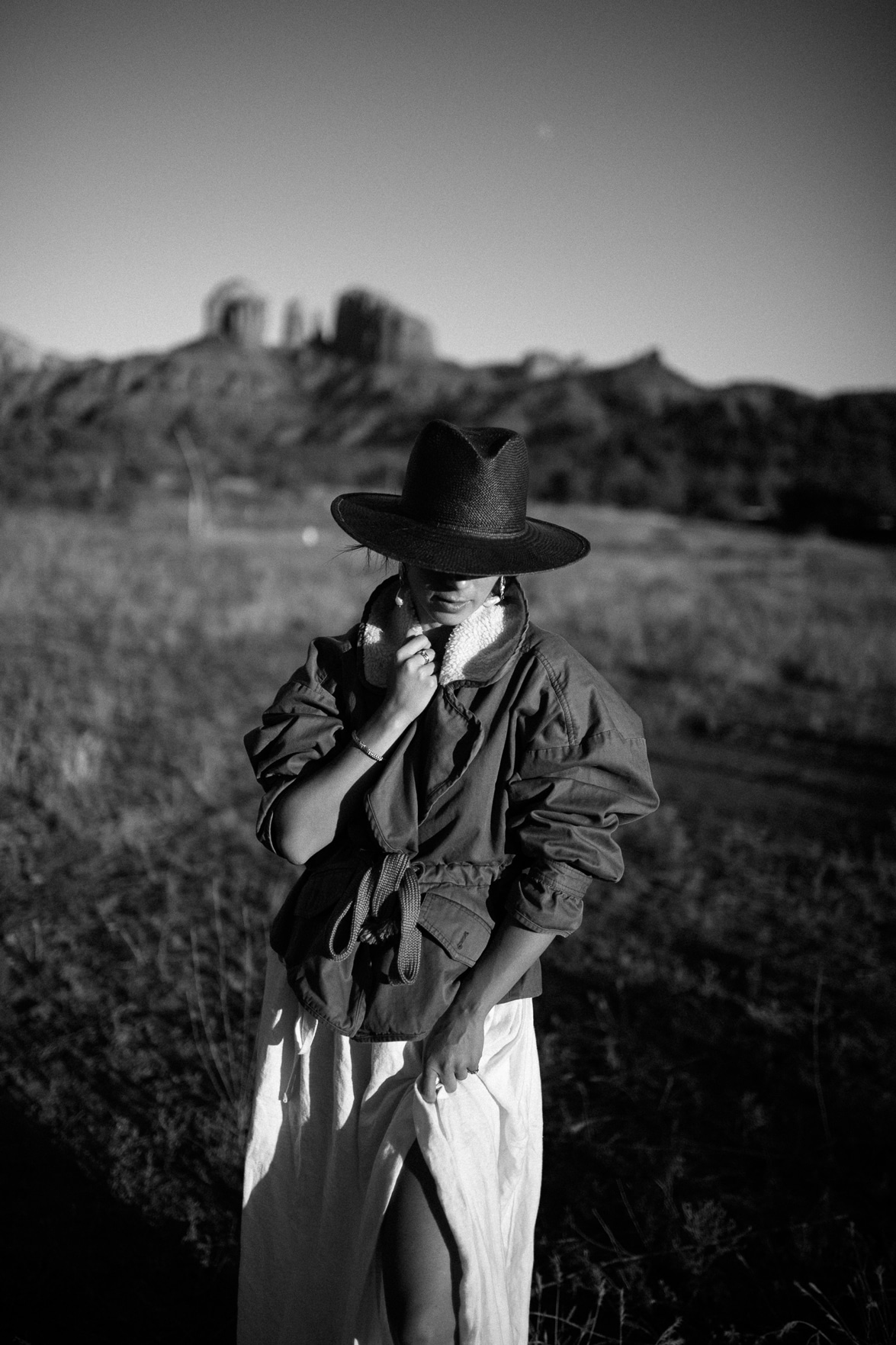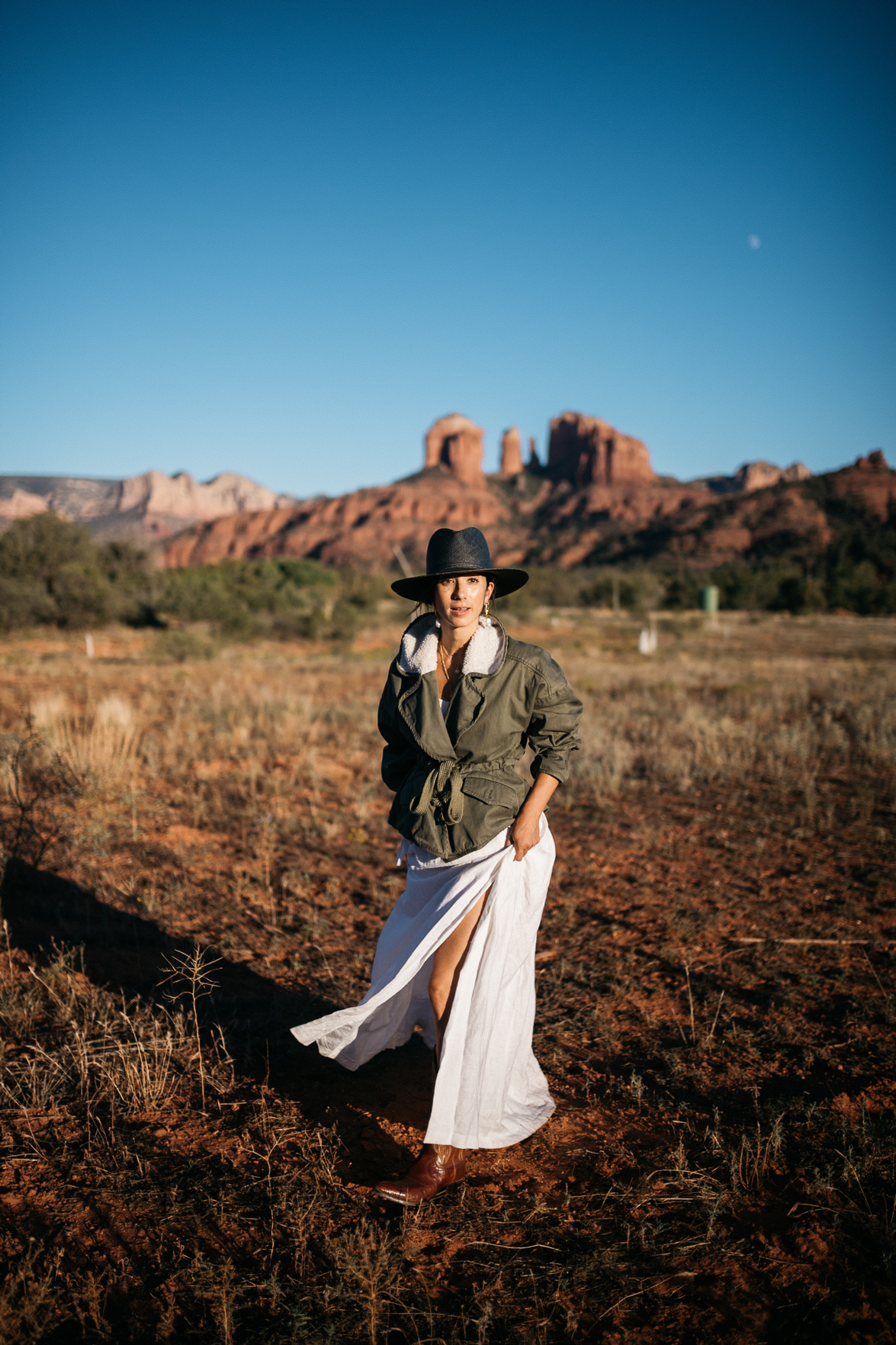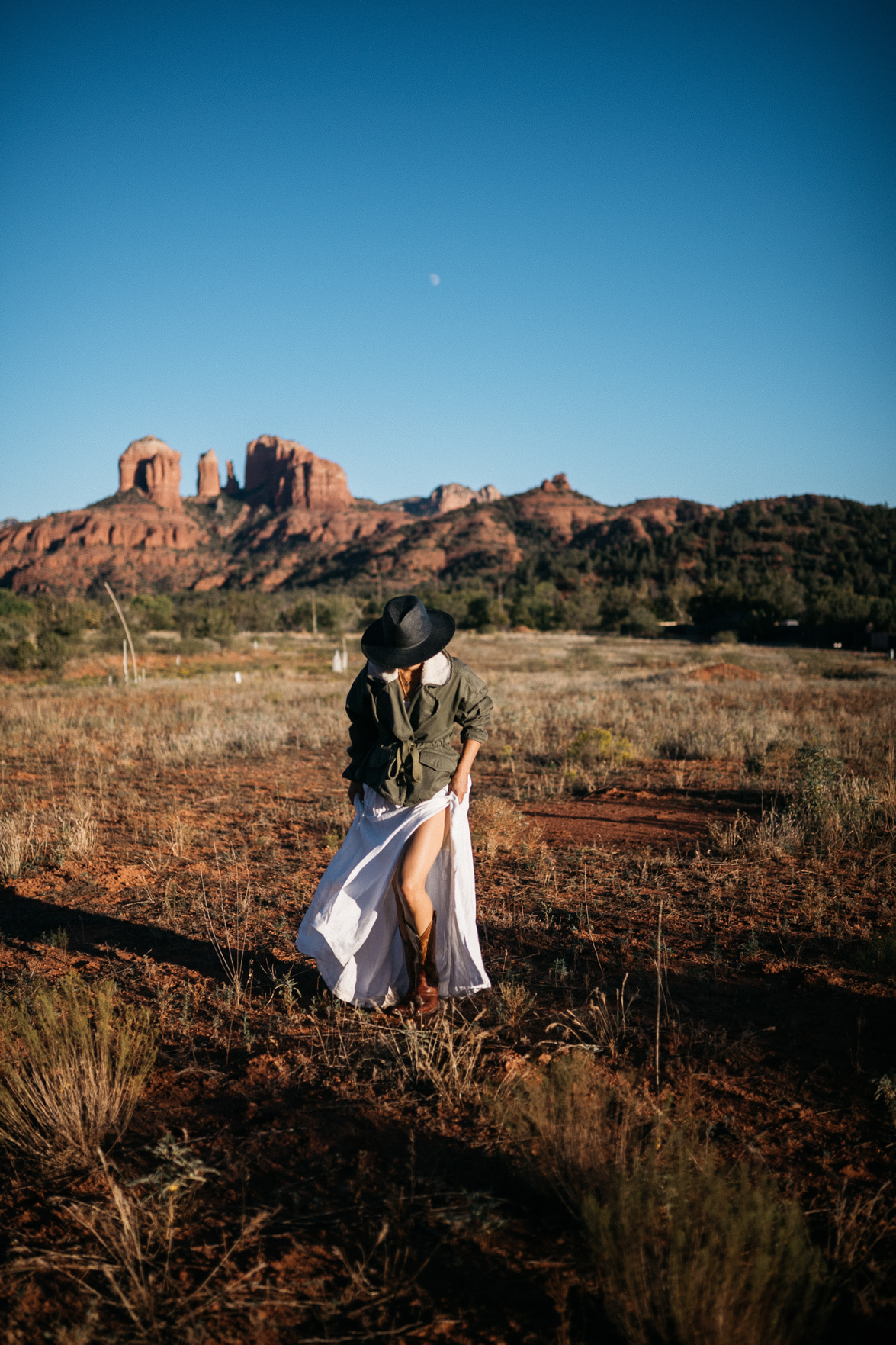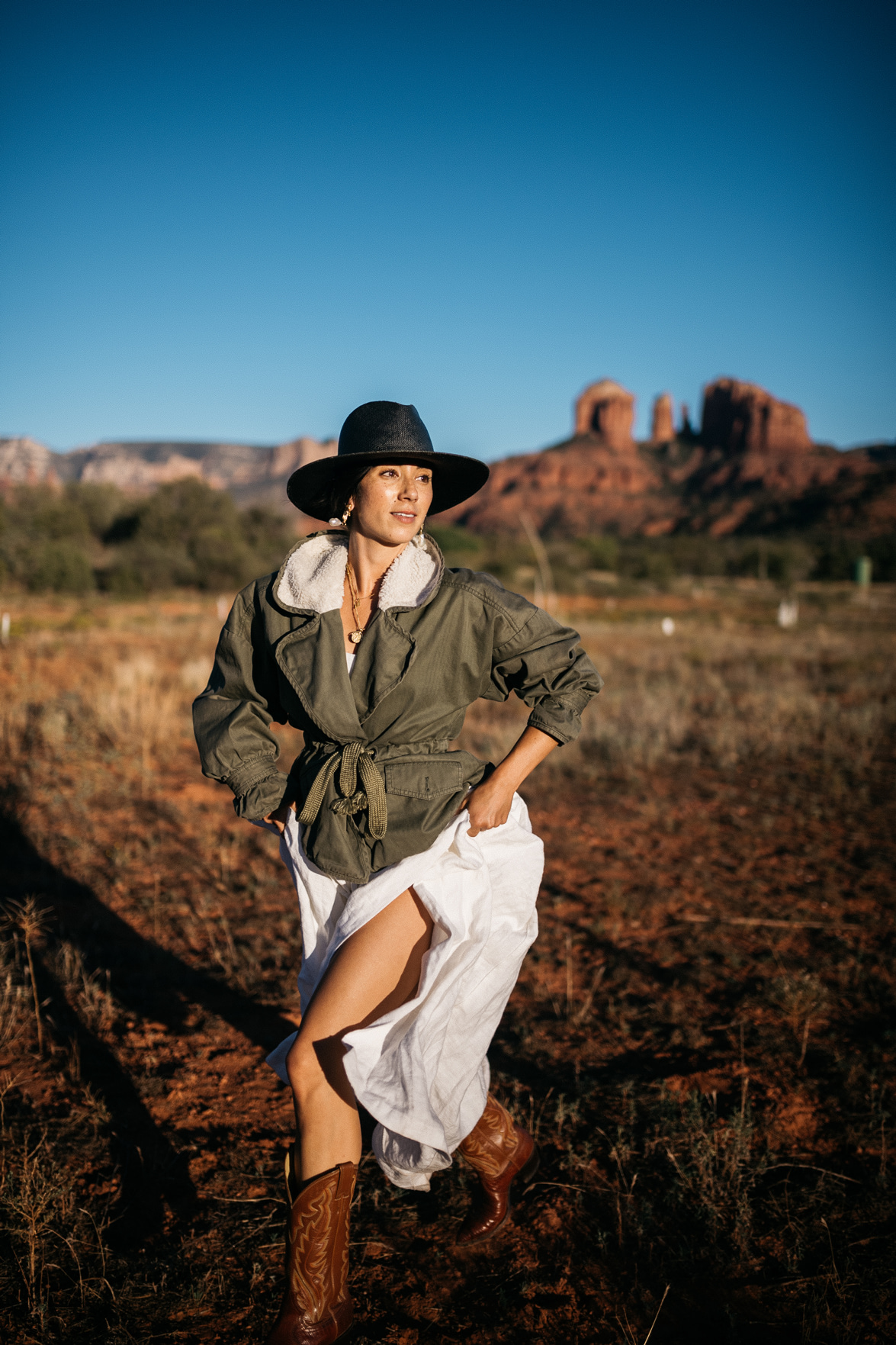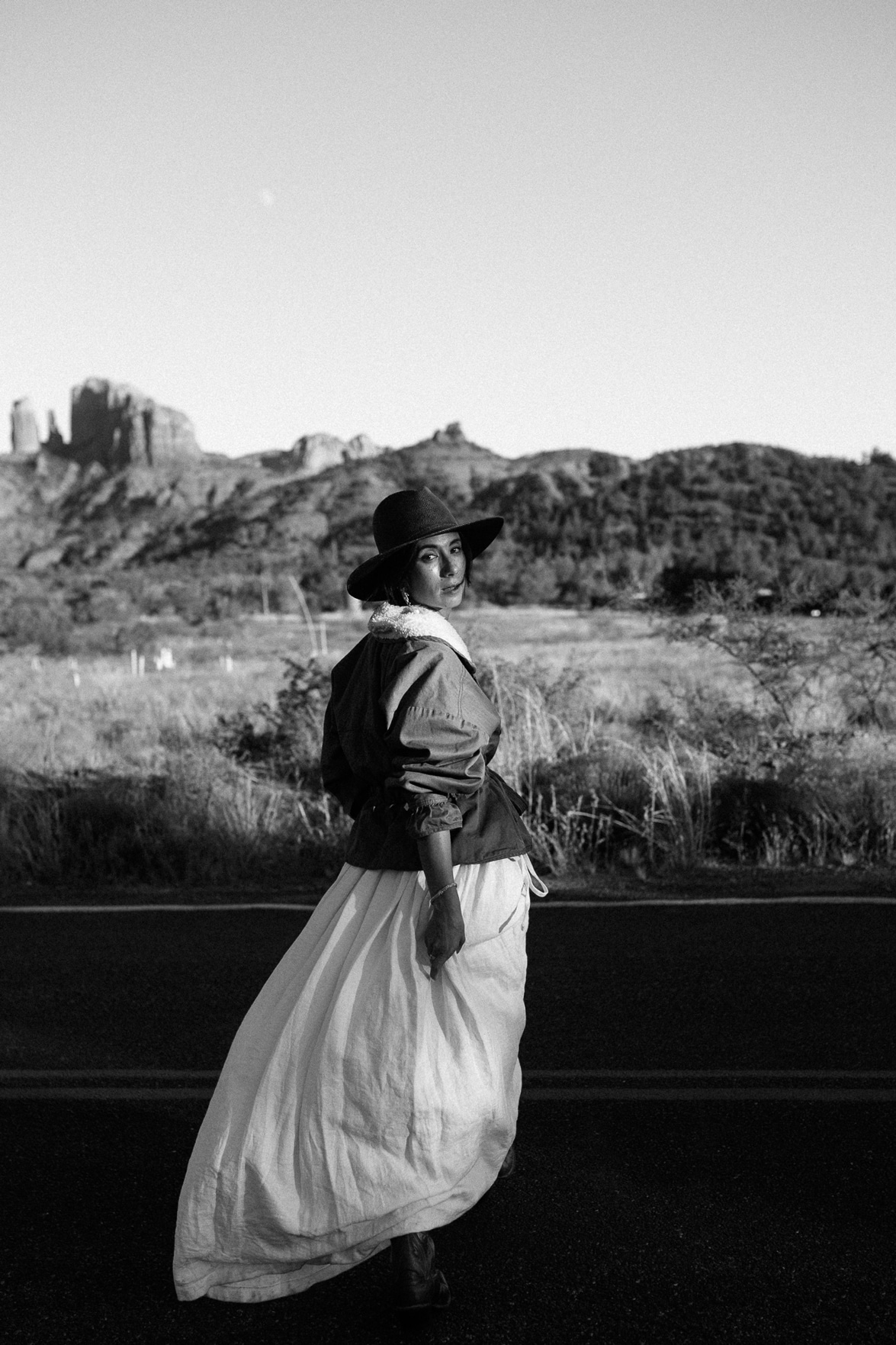 Photos by Carter Fish shot on location in Sedona, Arizona during a press trip with Bentley