4
minute read
[row][half]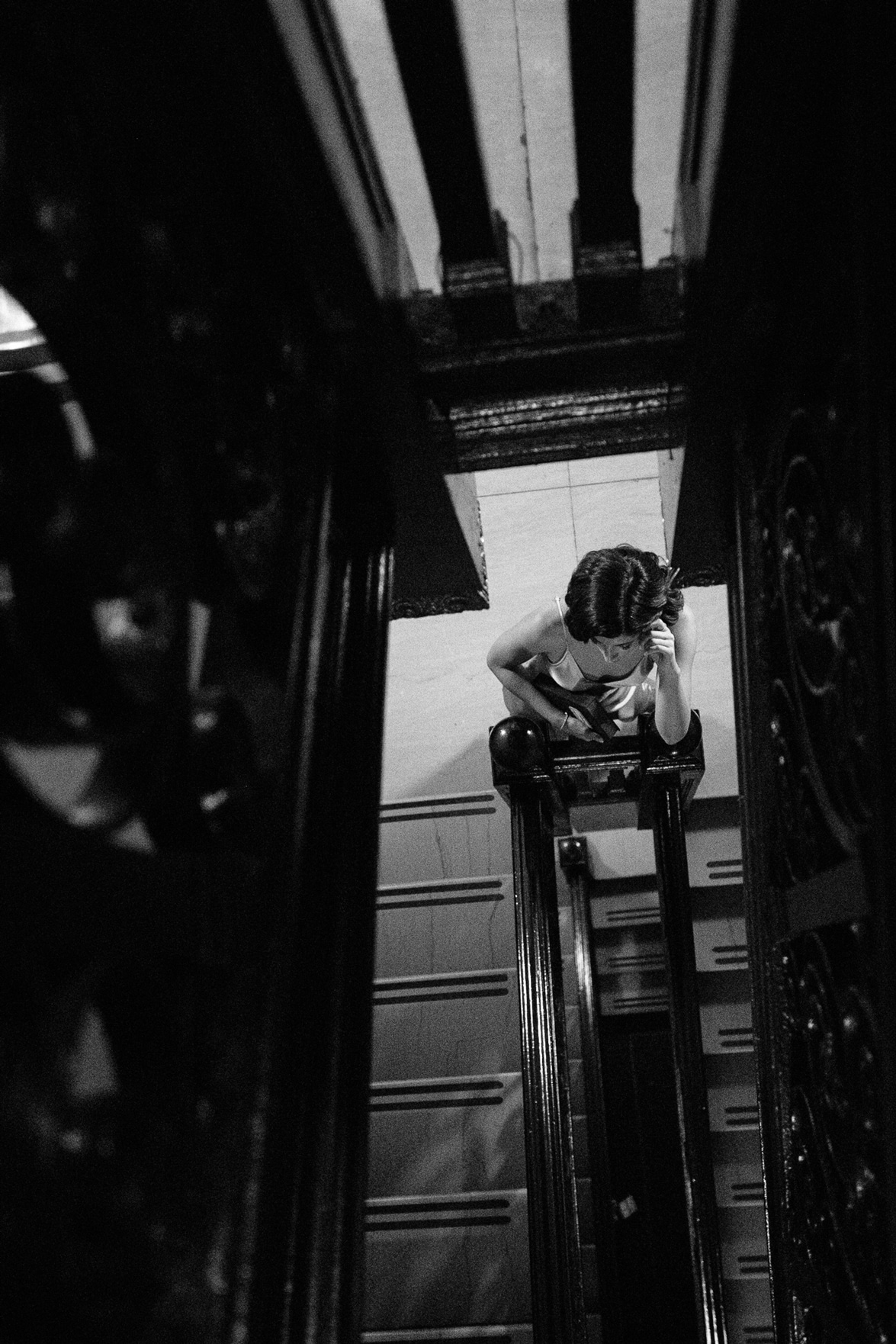 [/half][half]
New Year's Eve has always been hit or miss for me. 
And for all the same reasons it might be hit or miss for you -- expectations are too high, plans get difficult to coordinate and then there's the random year where some guy you were dating decides that New Year's Eve is the right night to break up with you, thereby tainting your view of an otherwise questionable evening. In short, New Year's Eve is like that 6am workout class -- good in theory, but is usually just a pain in the ass, and leaves you cursing under your breath while walking somewhere when it's too damn cold.
BUT! I'm not here on the last day of 2018 to sound like a bitter naysayer. Because I've found in recent years that the best NYE celebrations happen when you allow for a little spontaneous planning (unless you were really itching to get big dinner reservations, in which case, I hope you started weeks ago). Last year, for instance, I was traveling around Australia with my guy when we rearranged some of our travel plans to hop down to Margaret River in Western Australia for NYE. We drove along the coast, stopped to snap photos of kangaroos (more at my insistence, than his), and went to a dive bar later that evening to listen to a cover band play Blink 182 and Poison songs.
And you know what? It was one of my favorite NYE celebrations to date. Bonus part: we were in bed by 1am, which made this grandma at heart happy!
All of this is to say, whether you're traveling, staying local and hopping around town, have BIG plans or ZERO plans, I hope you enjoy the last night of the year with friends and loved ones! And if you're looking for a little spontaneity to throw into the evening, here are a few NYE outing ideas that I think sound absolutely fabulous:
Book a staycation: I don't know about you, but doesn't waking up and ordering room service on January 1st sound like heaven? I'd recommend checking out the Hotel Tonight app to see if there are any good nightly rates available at hotels in your area. Or, you could also check out AirBnB to mix things up, too. Check in, changing into fuzzy hotel robes and watch bad TV (or the ball drop).
[/half][/row]
Look up concerts in the area: My guy and I are heading to the Margo Price concert in Williamsburg (after swinging by my friend Grace's party!), and I can't wait to dance to a little honky-tonk all the way through midnight. I'd suggest checking all local venues in your area to see who's coming to town -- big and small. Think dueling pianos. A symphony performance perhaps? Or even just some good old fashioned open mic night?
Comedy show: Something tells me comics just have plenty of material to work with on an evening like New Year's Eve. Check local listings and scope out tickets now!
Dress up for a pizza night: Sure, the reservation boat may have sailed. But that doesn't mean you can't don your finest NYE garb for a little local pizza joint outing. The fancier the outfit, the better. Give everyone at Joe's something to talk about.
Bar hop at restaurants: But, if you insist on showing face at some restaurant hot spots, why not try a little bar hopping? By that I mean, most restaurants keep a first come, first serve sort of approach to their bar area. Line up a few spots you've been meaning to try (snagging spots at their bar of course), and get appetizers at the fist spot. Your main course at the next spot. Dessert and a nightcap somewhere else.
What are you guys up to tonight? Would love to hear! Also, check back later today when I'll be sharing my 2018 recap -- the highs and the lows.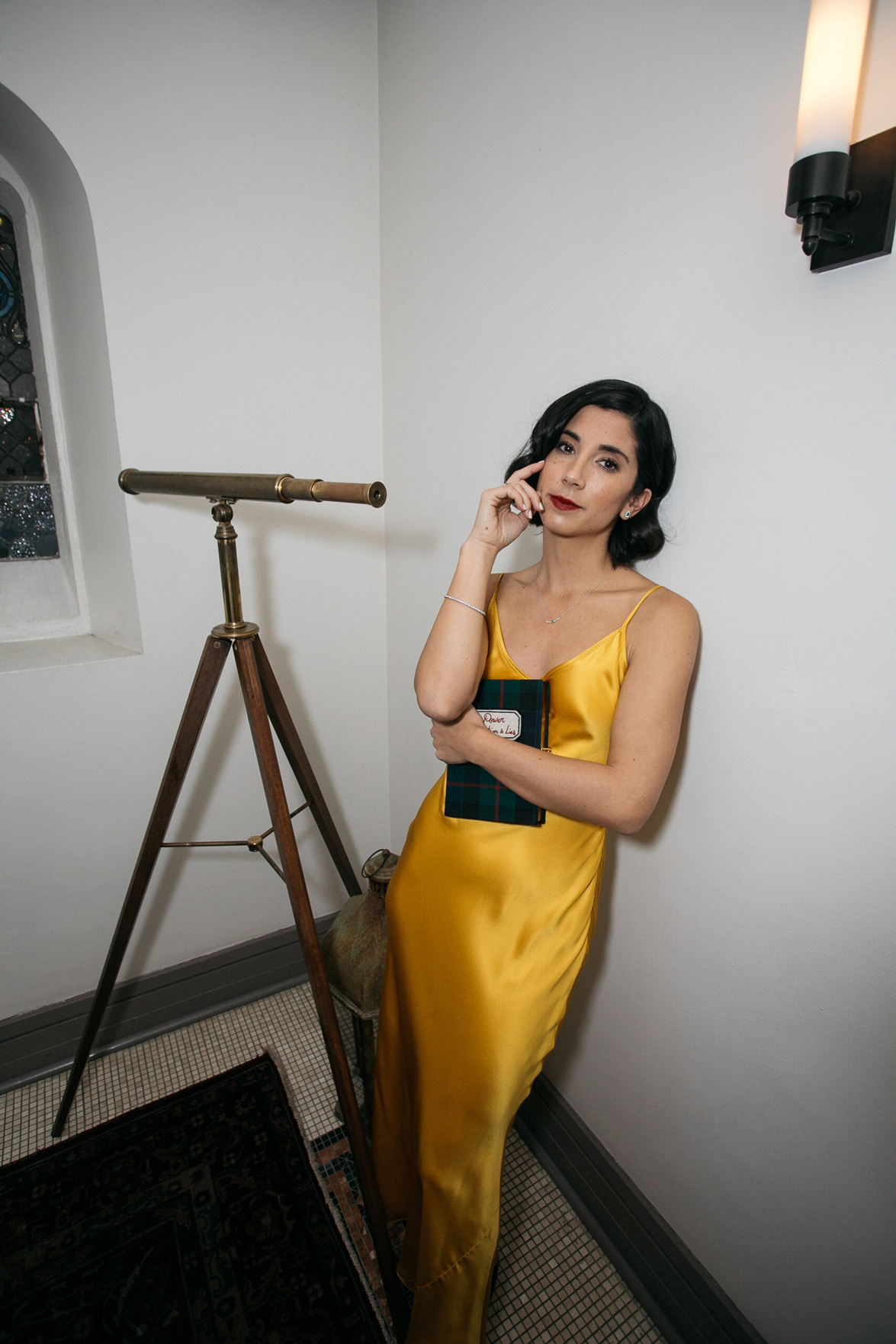 OUTFIT DETAILS: Cinq á Sept dress (borrowed, not available online but here's a similar style!) // Blue Nile emerald earrings and necklace (borrowed) // Olympia Le-Tan clutch // Sergio Rossi heels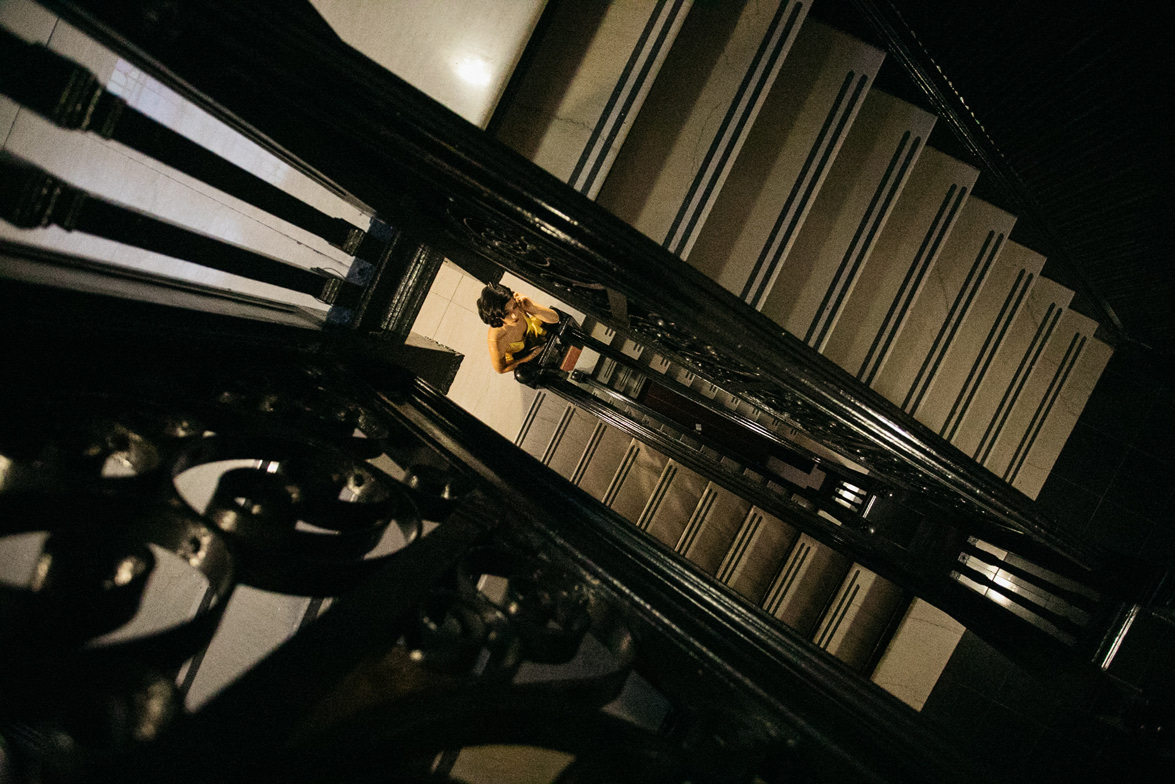 [row][half]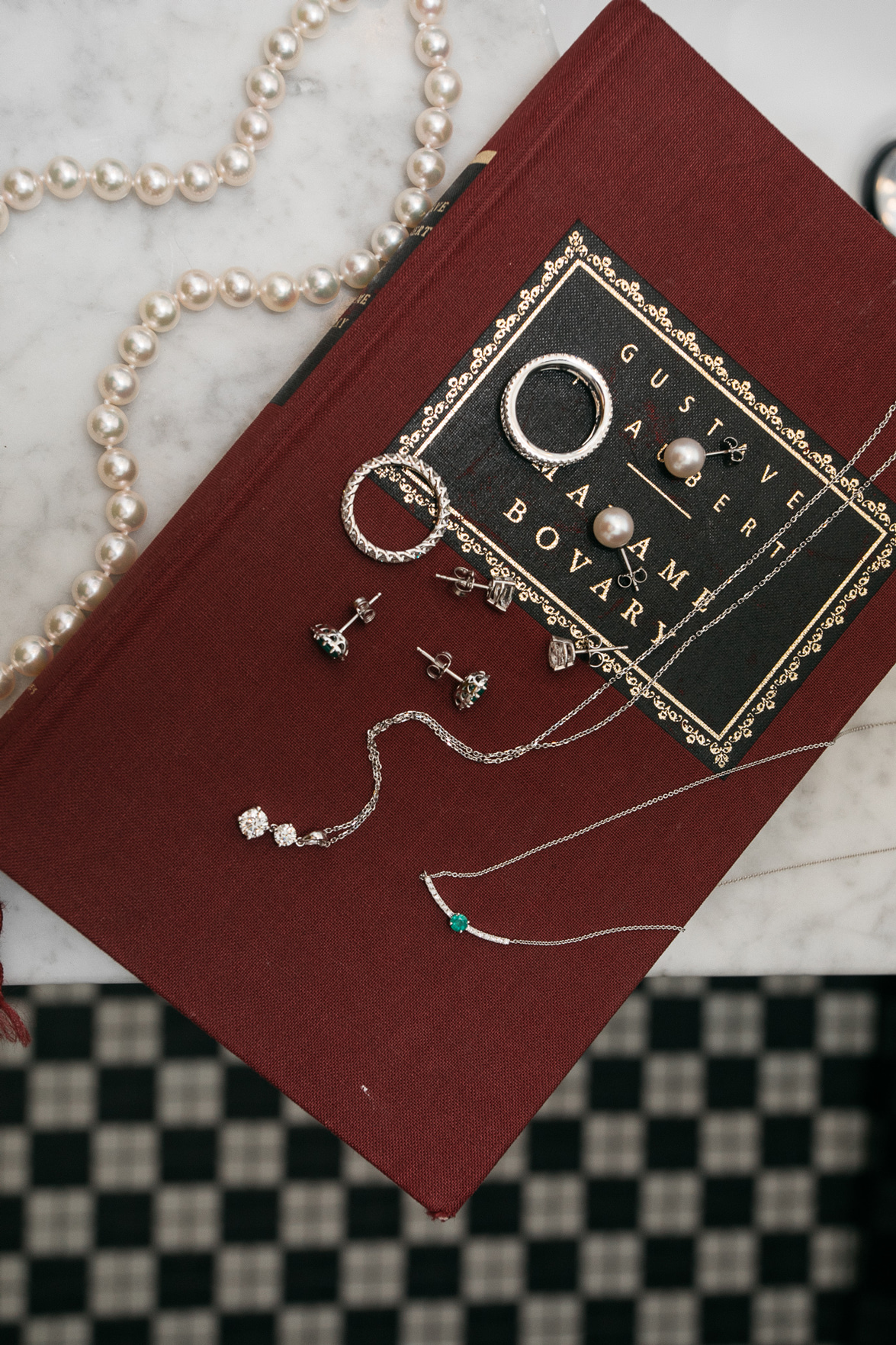 [/half][half]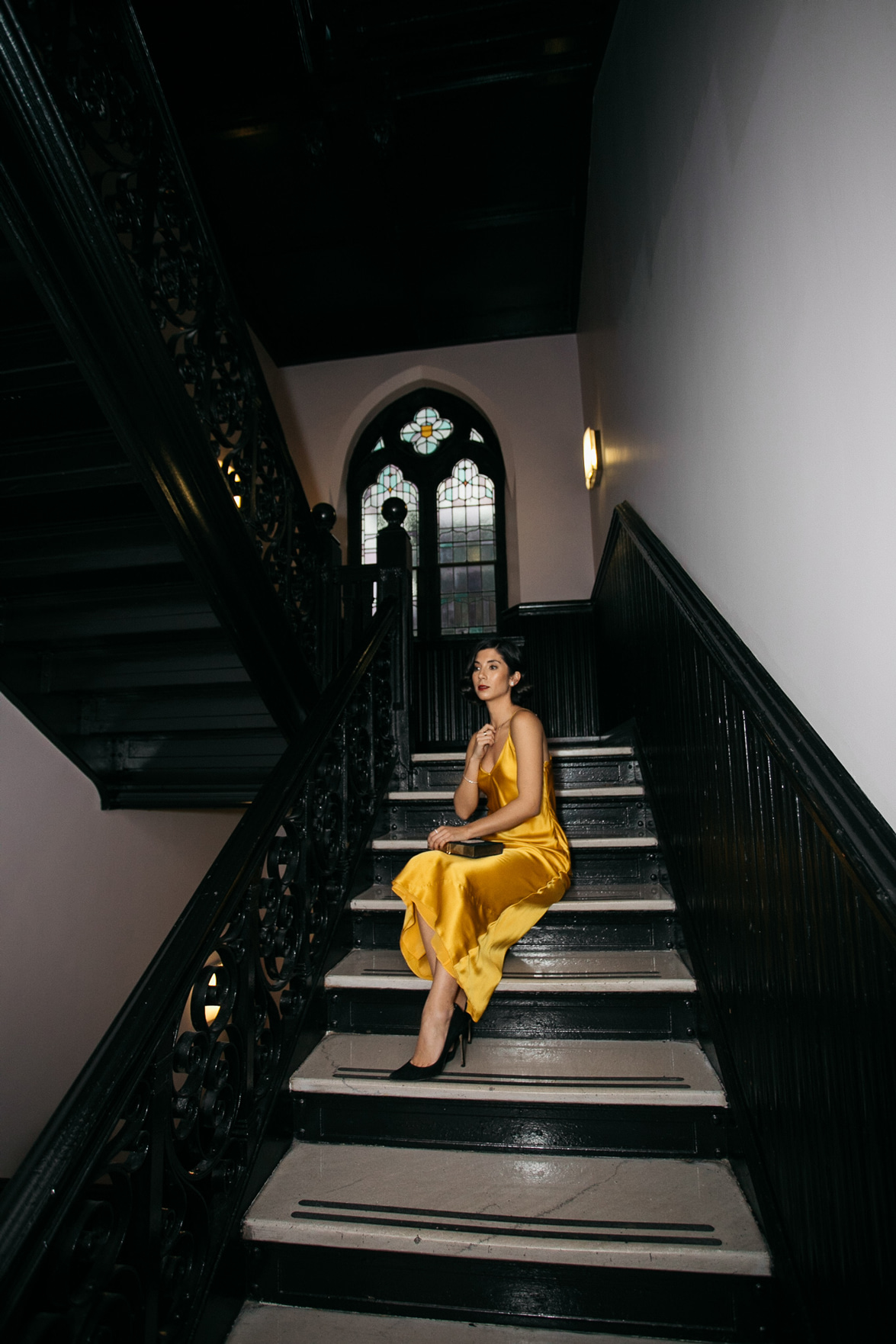 [/half][/row]
[row][half]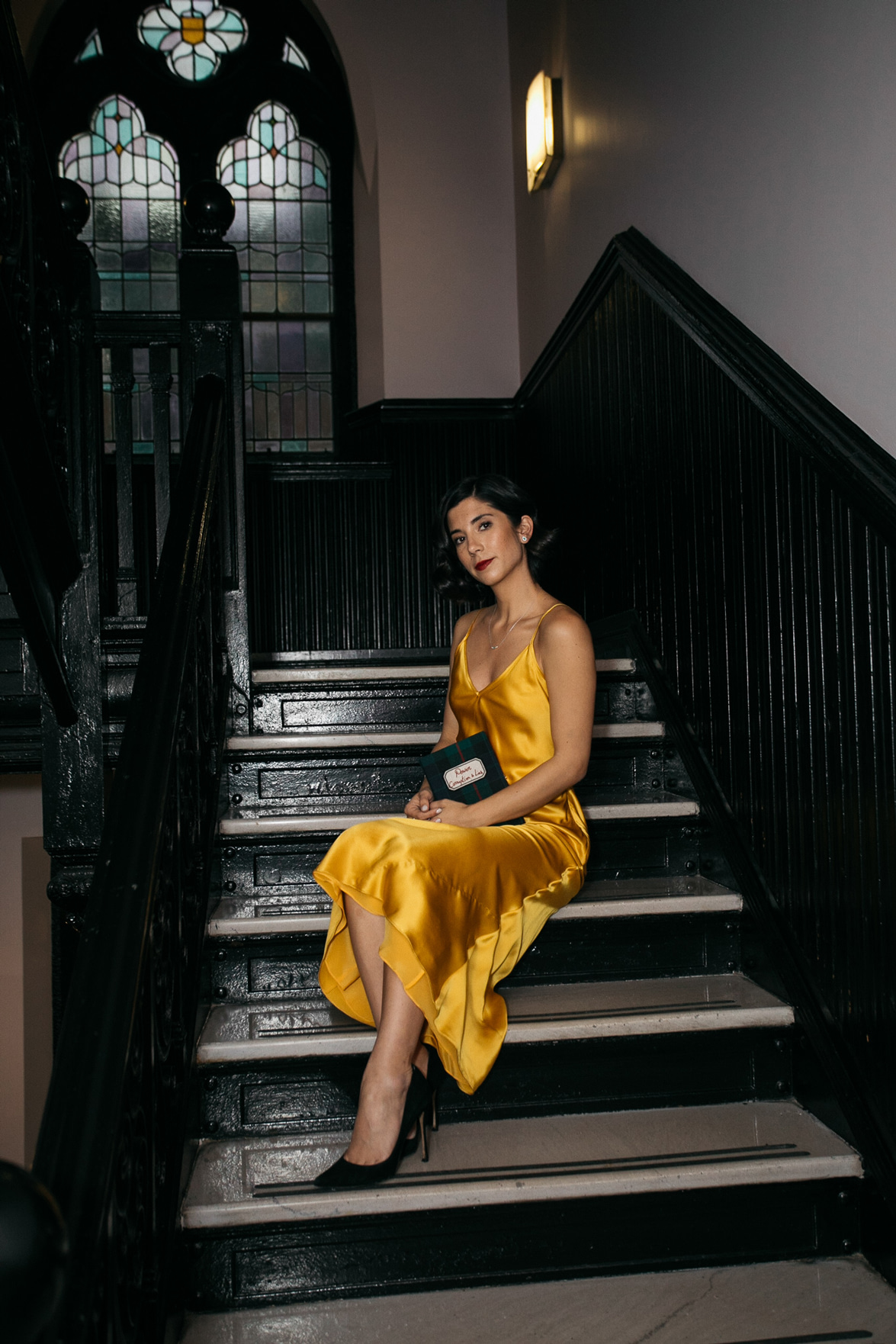 [/half][half]
[/half][/row]
[row][half]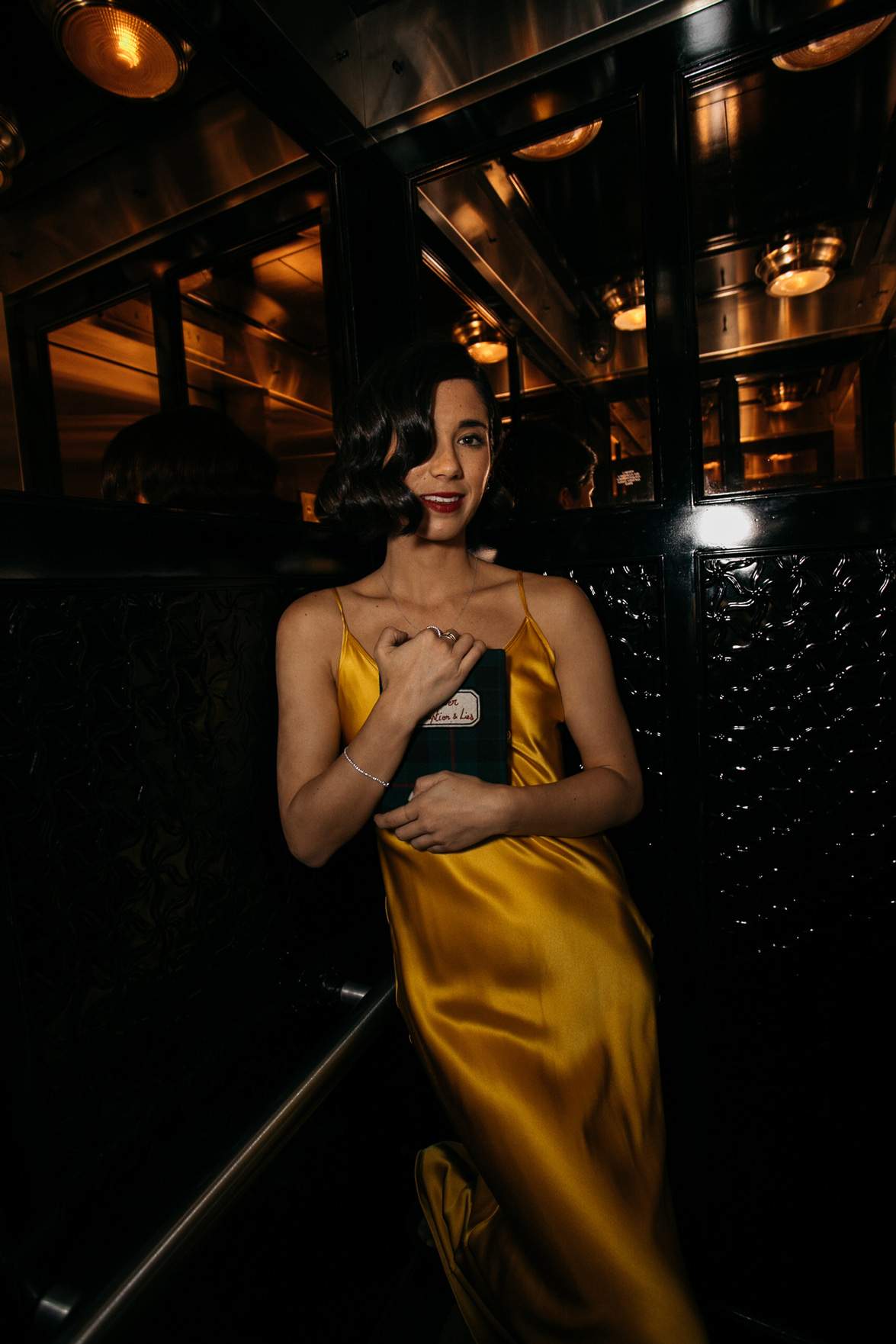 [/half][half]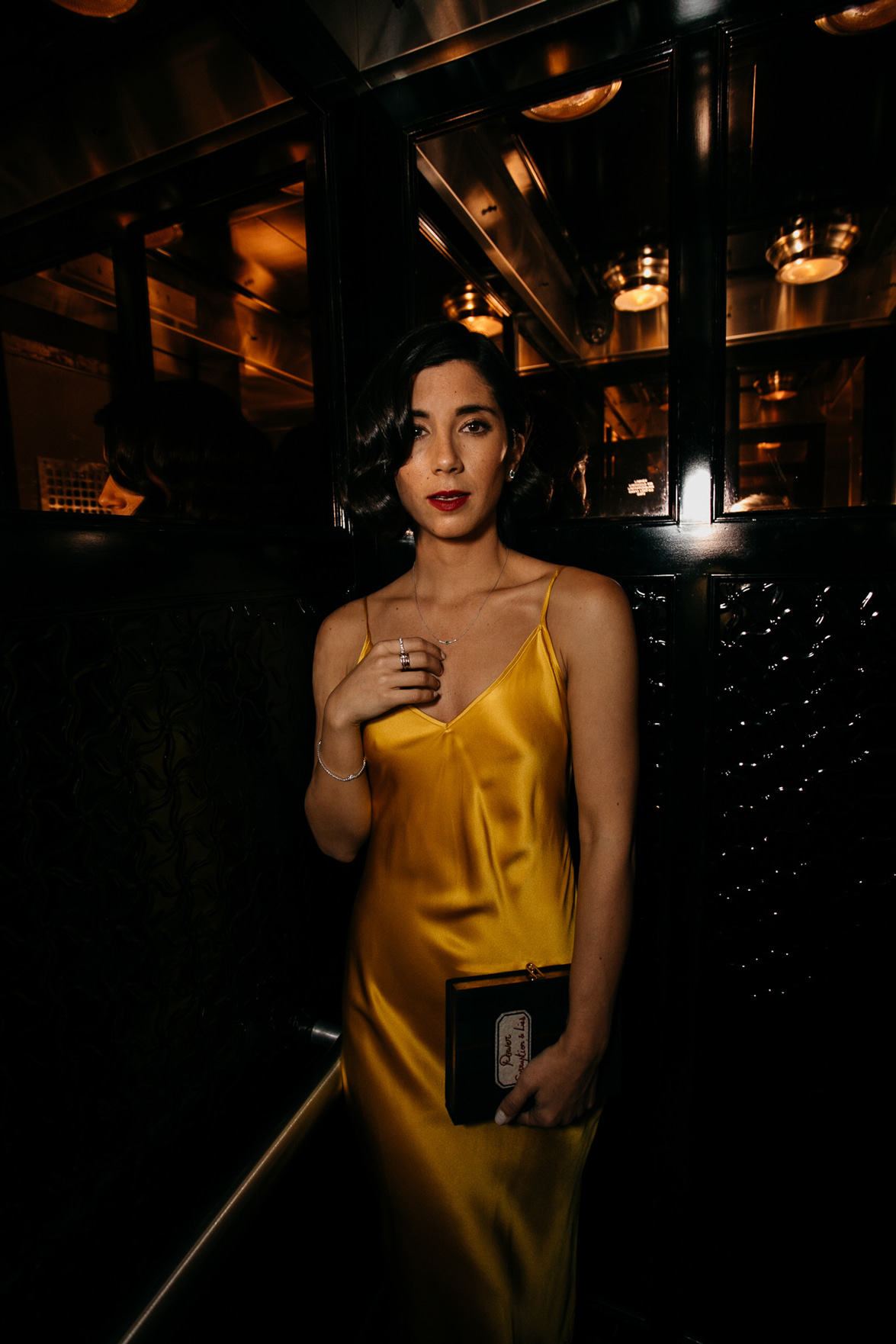 [/half][/row]