4
minute read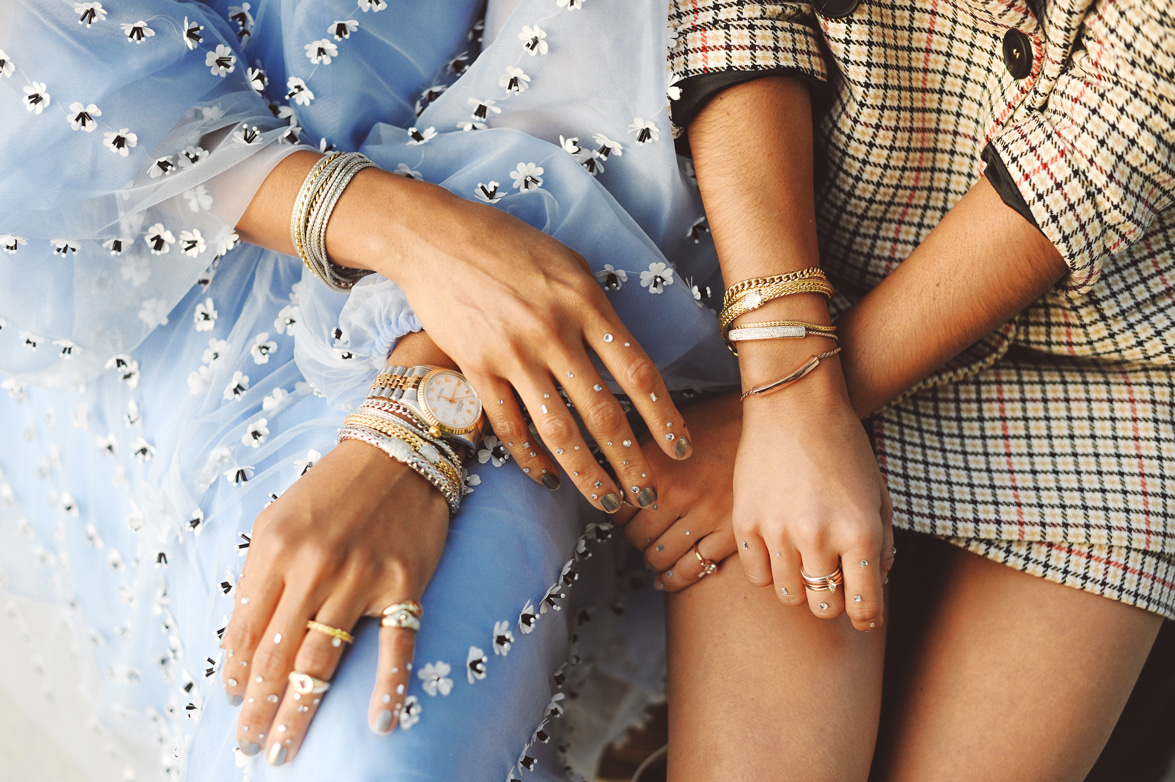 [row][half]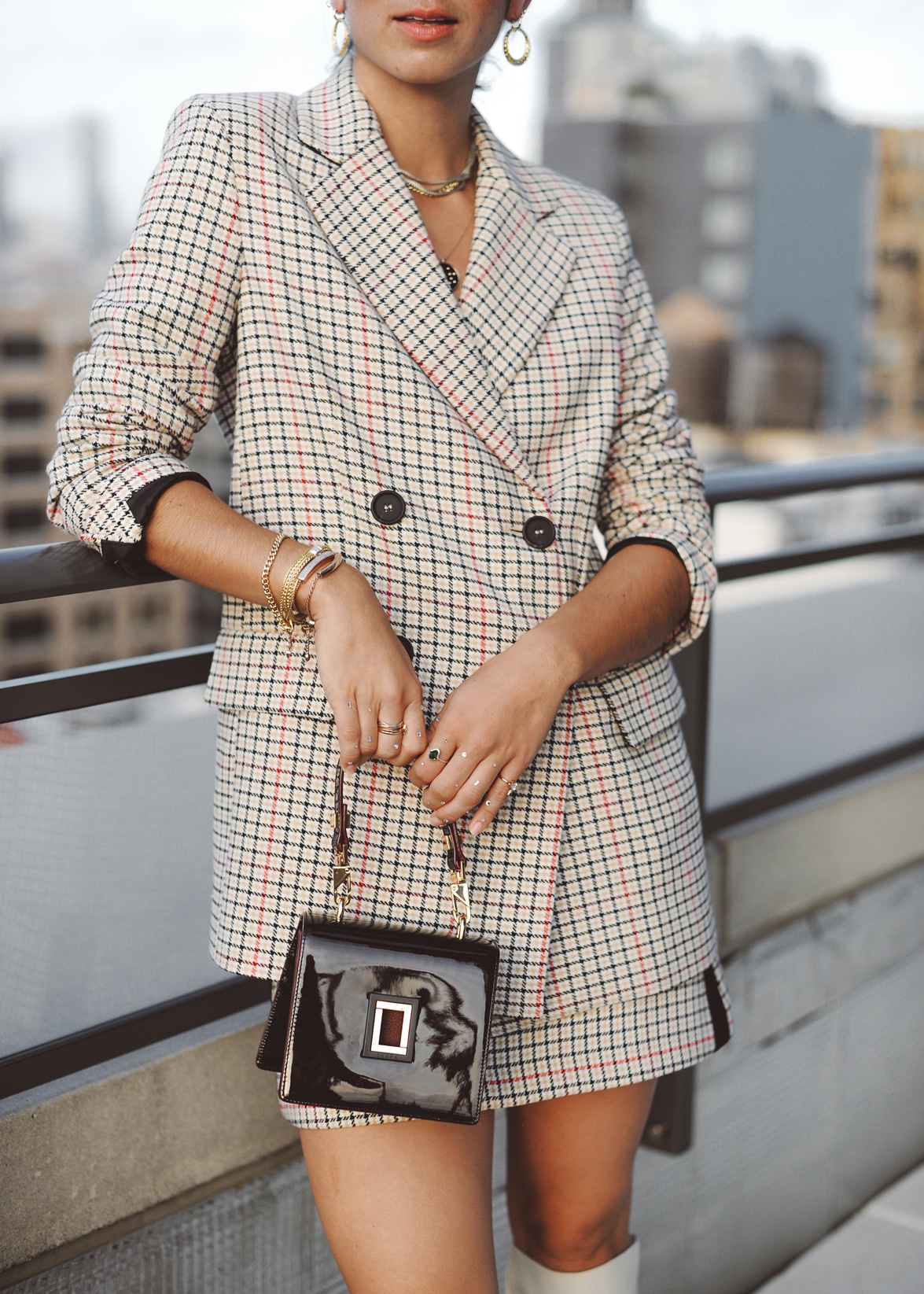 [/half][half]
Calling all jewelry buffs!
Just last week, I had the chance to preview a new capsule collection for John Hardy, designed by model and female empowerment activist, Adwoa Aboah. If you're unfamiliar with both, let me back up a bit.
At their core, John Hardy is a brand that is all about artisanship -- putting craft and sustainability above all else. All precious stones are ethically sourced, they only use 100% reclaimed silver and gold in their work and their commitment to caring for and truly supporting their artisans and their families -- the men and women who craft each piece by hand using an array of traditional Balinese royal court jewelry making techniques -- is an admirable and fair employment practice that I could only wish more companies followed suit. I've worked with their team before actually a few holiday seasons ago to meet and actually learn from their Bali-based artisans and it's still one of my favorite brand experiences to date.
As for Adwoa Aboah, you've likely seen her face before. Well, everywhere. And for good reason. She's absolutely stunning. She's a London-based model who's walked for the likes of Fendi, Erdem and Alexander Wang and has been on pretty much every cover of Vogue you can think of from US to to Poland. What I especially admire about her though, aside from her obvious grace, is her female empowerment platform, Gurls Talk, a story-submission online community of women to discuss everything from body image, to sexuality, from mental health to relationships, both professional and personal. At the time of writing this post, in fact, I've already bookmarked over 11 different articles I want to go back and read. I highly encourage you all to check it out.
[/half][/row]
So what happens when two ethically conscious and aware brands, like John Hardy and Adwoa get together to design? Pure magic. I previewed the collection last week, which is sold exclusively at Farfetch until October 24, and fell in love with the variety -- ranging from the more classic notes to the downright avant-garde, a true testament to Adwoa's chameleon style and John Hardy's traditional but organic roots. Expect dramatic body hardnesses, reversible bracelets, earring chains meant to be worn between two different ear piercings, multi-layered earring cuffs and classic two-tone necklaces. And expect a lot of personal touches too: all stones have been selected for their mystical properties (pyrite, black tourmaline, and hematite are grounding, while pink tourmaline, rose quartz, and spinel represent light and energy) and there's even a specific signet ring that's inspired by one Adwoa's grandmother used to wear. For the astute eye: you'll notice a subtle "GT" engraving on some of the pieces -- a playful nod to Adwoa's aforementioned Gurls Talk platform.
Huge thanks to the Farfetch team for having me and even bigger congratulations to the John Hardy team and Adwoa Aboah on such a beautiful collaboration. Nothing makes me happier than seeing two humanitarian-focused brands come together to make something beautiful. And beautiful is certainly an understatement when it comes to this collection. You can check out the full range and even see how Adwoa rocks the pieces herself right here!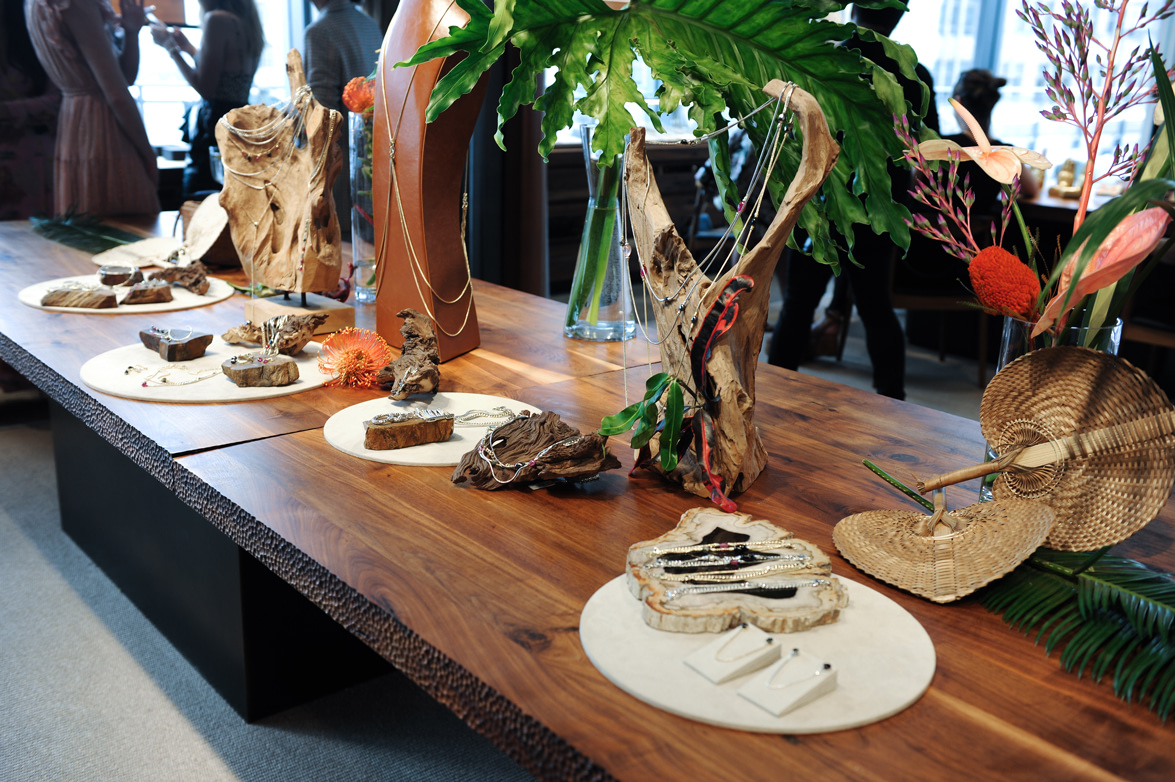 OUTFIT DETAILS: Maje blazer and skirt (borrowed) // Zara boots (similar style, on sale here) // John Hardy X Adwoa Aboah bracelet (gifted), exclusively at Farfetch // Luana bag
[row][half]
[/half][half]
[/half][/row]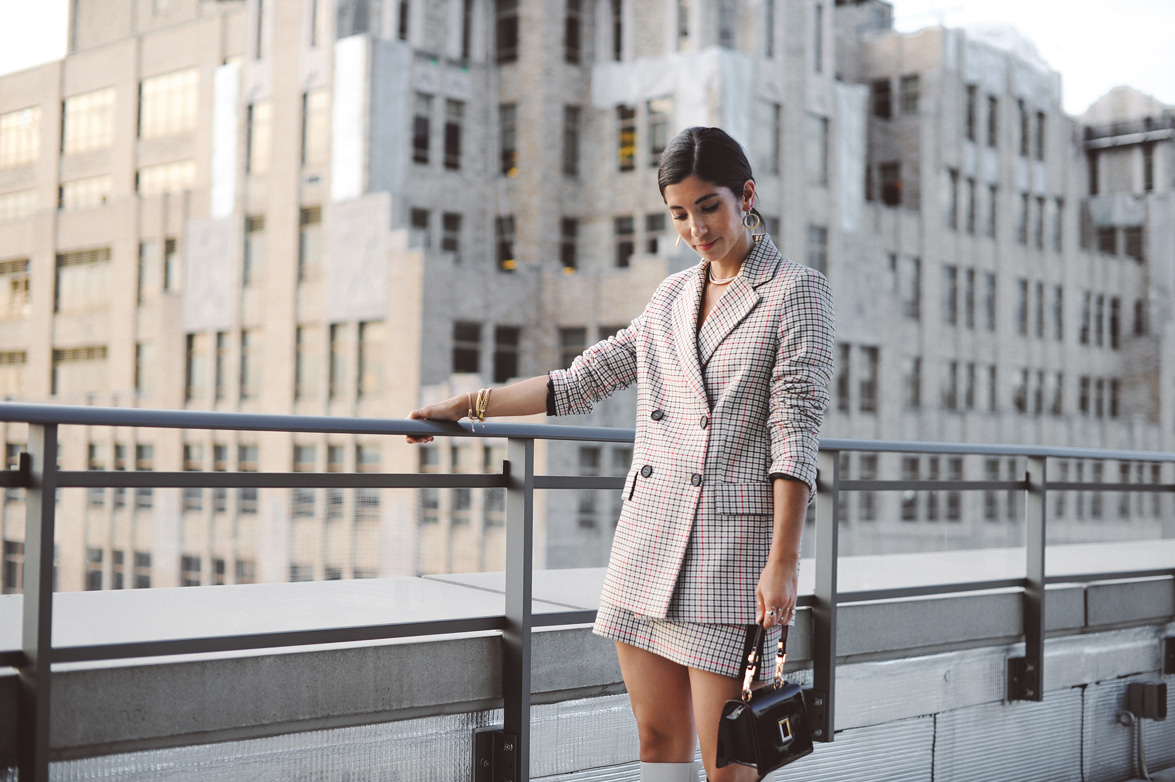 [row][half]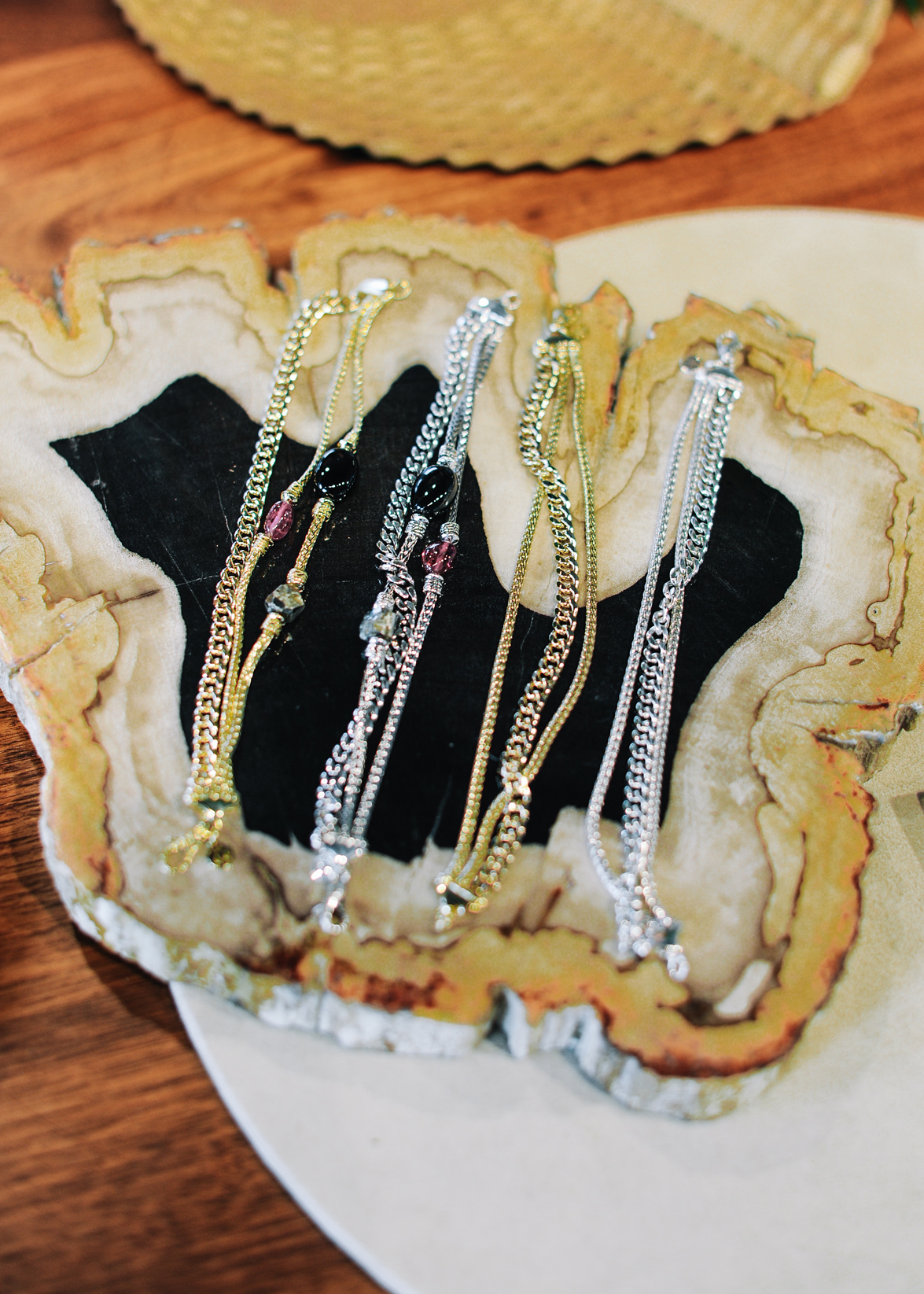 [/half][half]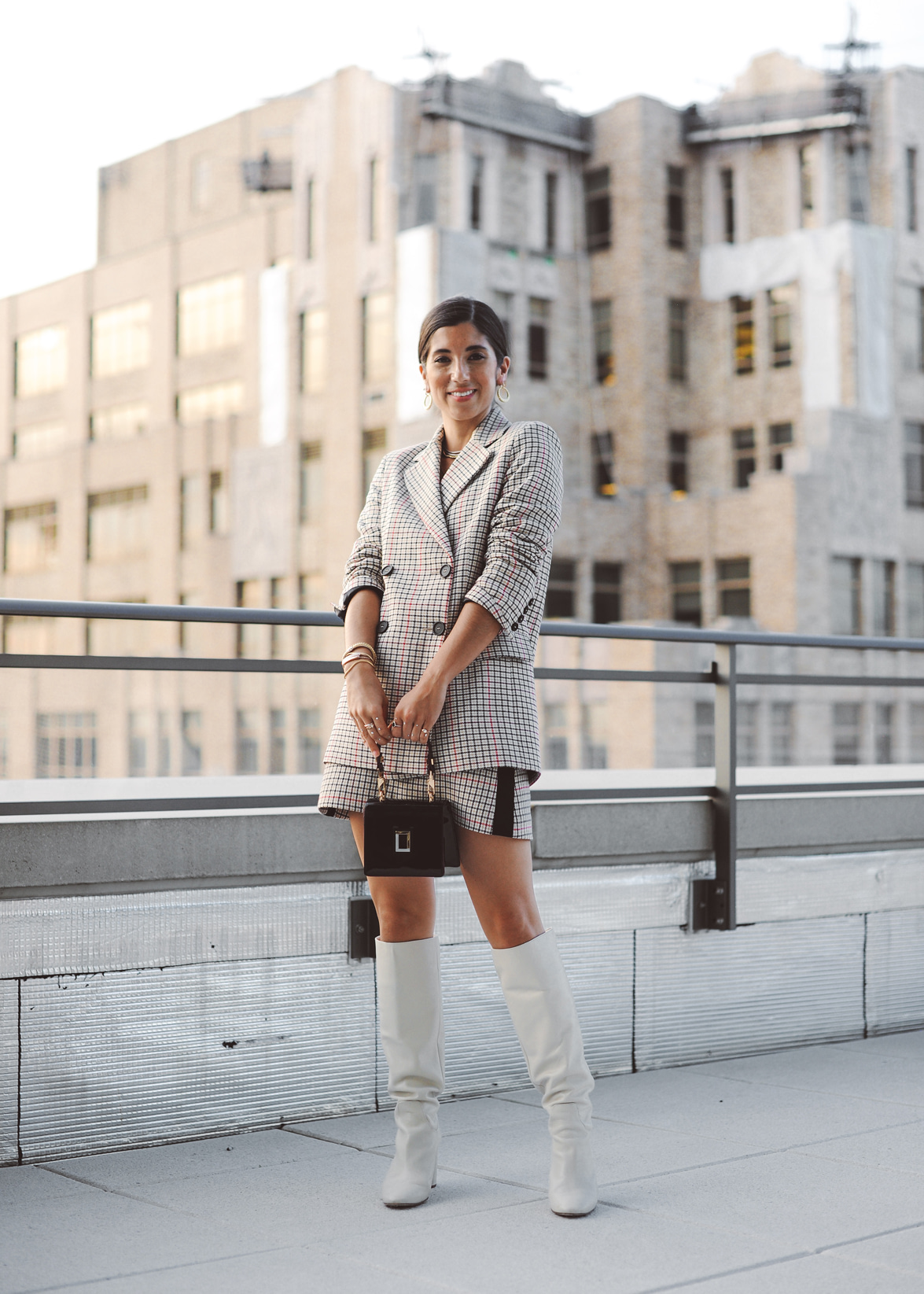 [/half][/row]
Photos by Nick Urteaga and George Elder
Plus, say hi to Sai and Tara -- two friends who I love running into at events here in the city!