4
minute read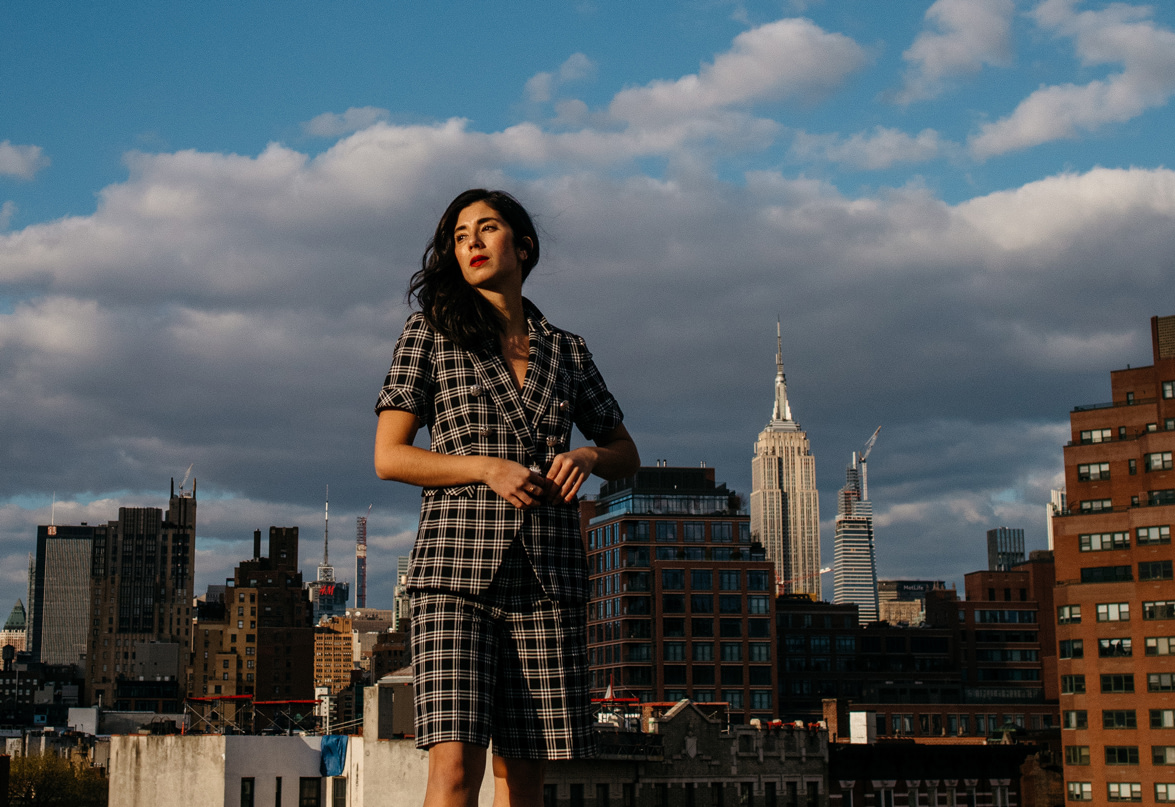 OUTFIT DETAILS: Veronica Beard blazer and shorts (gifted) // Sarah Flint heels (gifted)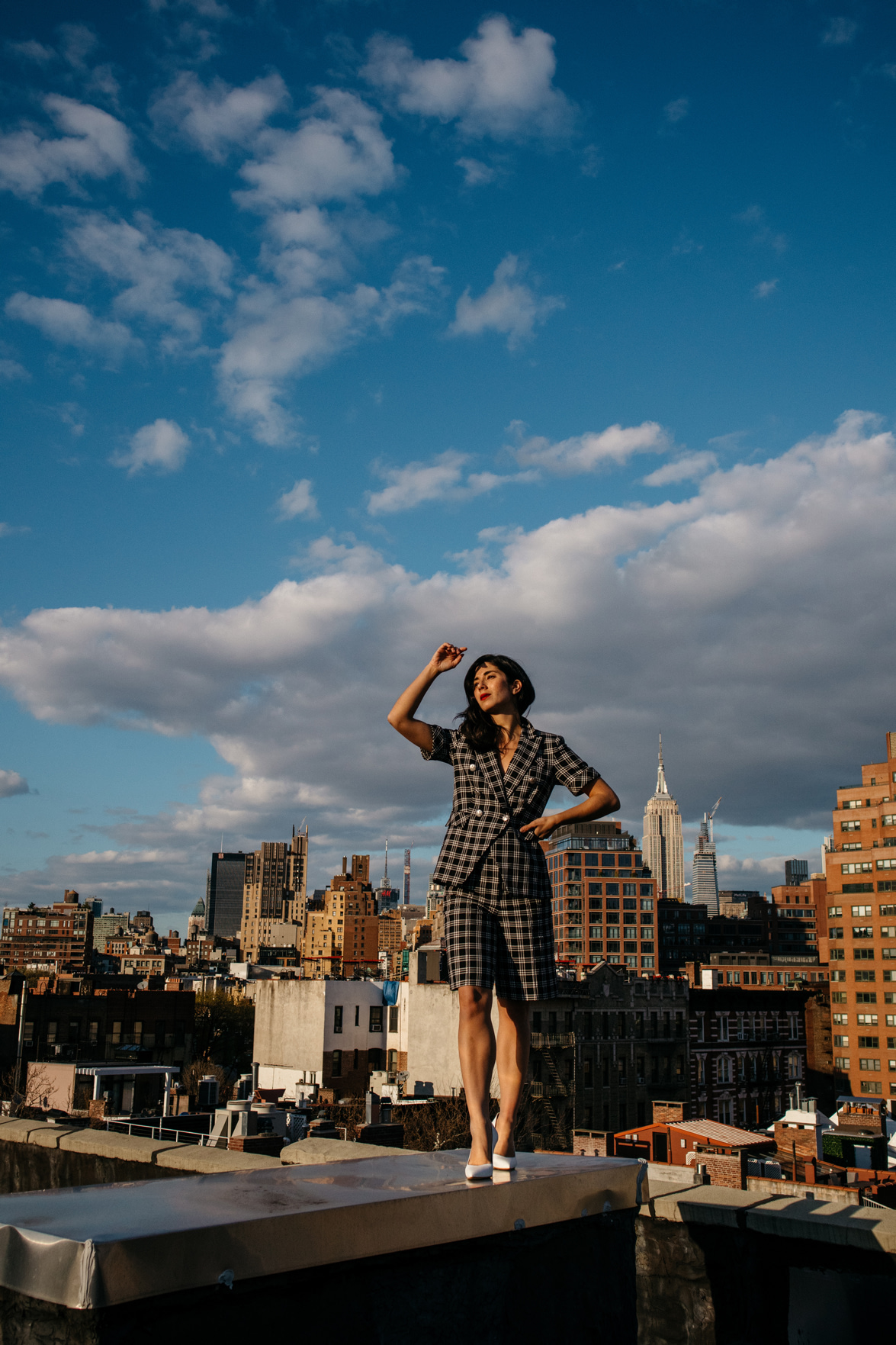 Start spreading the news...
...I'm leaving today. I want to be a part of it. New York, New York.
With any luck, you have some Sinatra stuck in your head now, as I did this past weekend when I was compiling the below laundry list of things I miss about New York City. Truthfully, I actually had no intention of sharing this post today -- it was more of a therapeutic writing exercise, one I thought I could maybe look back on perhaps years from now, when I'm explaining to hypothetical grandchildren about the great Coronavirus pandemic of 2020. But after reading Meghan's beautiful post about the city today, I felt compelled to share. Where hers is more of a love letter, I liken mine to love notes, perhaps akin to what you might scrawl on a post-it stuck to the bathroom mirror for your significant other in the morning. Sweet reminders of a scent, a touch, a song, a feeling that makes your heart skip a beat.
While I know we're all missing a lot of things about our normal lives right now -- with many more of us dealing with the anxiety and fear in the wake of job security and healthcare access -- I'd love to be able to underscore one thing: we will get through this. Together. I have to believe we will. And I hope you do, too -- for each other's sake, of course, and for all the things we love, care for and miss right now -- big and small.
So without further adieu...in no particular order, here are all the things I'm missing about New York right now. It's by no means a comprehensive list -- it's a start though...
Washington Square Park at 7:30am in the summer, where the lone saxophone player is warming up before crowds arrive. Listening to Gershwin's "Rhapsody in Blue" on a morning commute, feeling as though the opening credits of the movie about your life are now rolling. A crowded subway platform at rush hour -- a trio of baritone singers belting "My Girl" acapella. That feeling when a fellow subway rider leans across their seat to tell you they like your outfit. That feeling when you lean across your seat on the subway to tell a fellow rider you like their outfit and seeing their smile afterward.
The smell of vendor roasted nuts on a winter morning -- just the scent of it warms you up. Renting a row boat in Central Park in the summer and realizing you have no idea how to properly row. Sitting in Strawberry Fields, as someone strums "Blackbird" on their weathered guitar. The way a park bench can feel like a front row seat to the most amazing play. Walking out into the thick of Times Square, after seeing what will inevitably be the next smash Broadway hit, the songs and dance numbers now leading your feet as you tap your way through traffic.
Walking into your favorite neighborhood restaurant in the West Village (L'Artusi!) on a busy Saturday night when the hostess informs you, "two spots have just opened up at the bar" and escorts you right away. Witnessing a first date kiss at a street corner -- as if all time has stopped around them. Witnessing the sweet hand holding of an elderly couple, well past their first date or their 700th for that matter. New York nights that feel palpably special -- like electricity in the air -- that keep you out into the early hours of the morning, dizzy from the lights and energy.
Getting caught in a sudden summer downpour without an umbrella -- and deciding to walk the extra blocks home because of the heady way the air smells down 7th Avenue. Anxiously awaiting the arrival of seasons -- but especially fall and spring, when New York is her most gentle self. Crisp leaves in Prospect Park. Cherry blossoms in Central. A summer hot dog at Coney Island. A snowball fight in Williamsburg. And those blazing summer sunsets -- oh those sunsets, pink cotton candy embers, casting a hazy glow over the city. Part impressionist painting. Part fantasy. Part "Damn, I get to live here."
That feeling when you can't help but cry about something in public (usually on the train) -- comforted by your anonymity as well as the one random stranger who catches your eye, giving you one of those "everything will be alright" smiles. And 9 times out of 10, they're usually right. Conversations with cab drivers, who don't miss a beat, or a joke, while changing lanes 5 times with no more than a mere glance at their rear view mirror. Debating the fastest train route with friends, based on current traffic. Giving instructions to a tourist without having to consult Google Maps. Cursing the amount of money this city drains from you -- for rent, for food, for basic needs -- and realizing deep down, there's no other city you'd rather have kick your ass (or take your money).
Solo dates at The Met. Glasses of champagne at The Plaza. Matinees at the Paris Theater. Dinners at The Polo Bar. Nightcaps at The Carlyle. Deli sandwiches from your local bodega guy who calls you "Mami" in the most affectionate way possible. Morning coffee runs where you bump into Brooke Shields on the sidewalk who compliments your outfit (true story that I still cannot stop pinching myself from). Walking past the glowing windows of apartments just as dusk is hitting, curious about the complicated, intricate lives inside. Stoop catch ups with neighbors, preferably with Magnolia Bakery banana pudding in tow. Dog walkers and the trail of smiles in their wake as passerby appreciate the true New Yorkers among us -- the dogs. Walking back home to your apartment, where many other people have likely lived over the years and many others will afterward, knowing that your story now joins theirs, in this messy and beautifully complicated anthology that is New York.
Photos by me