5
minute read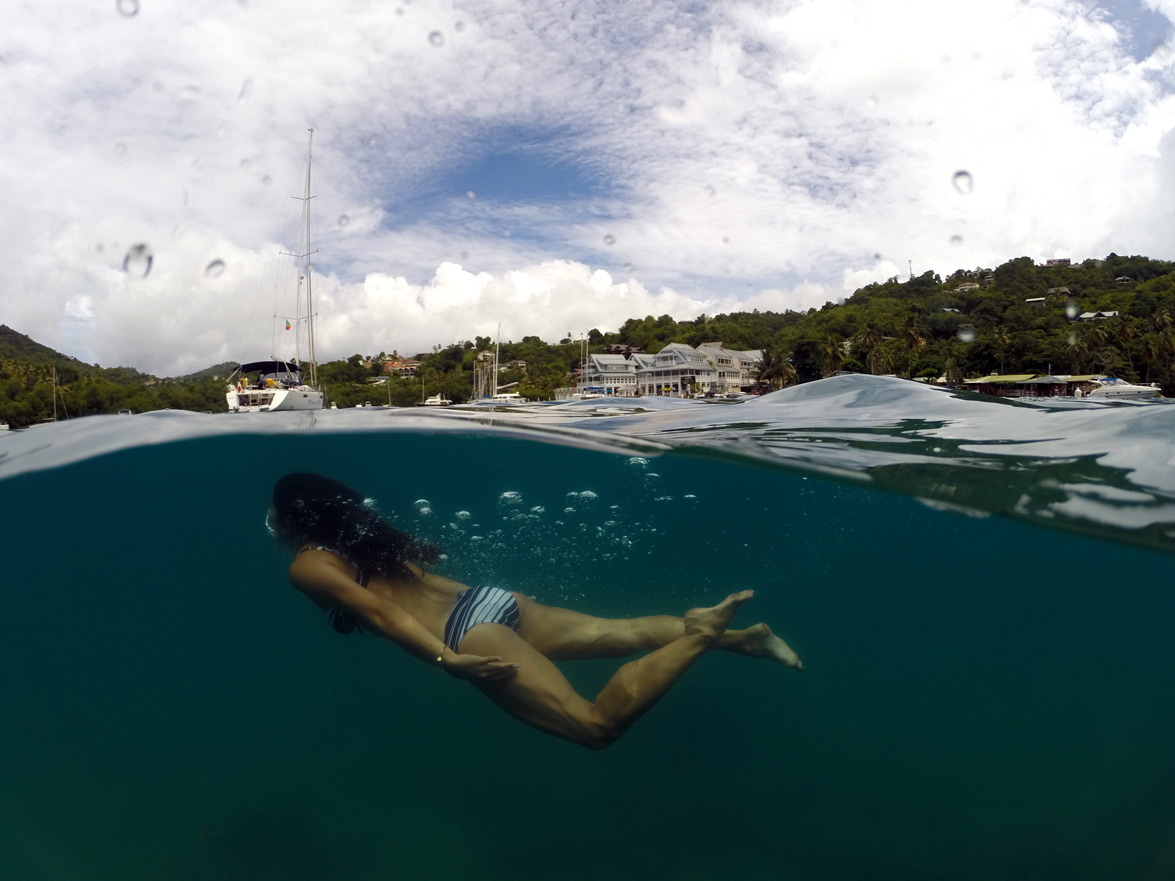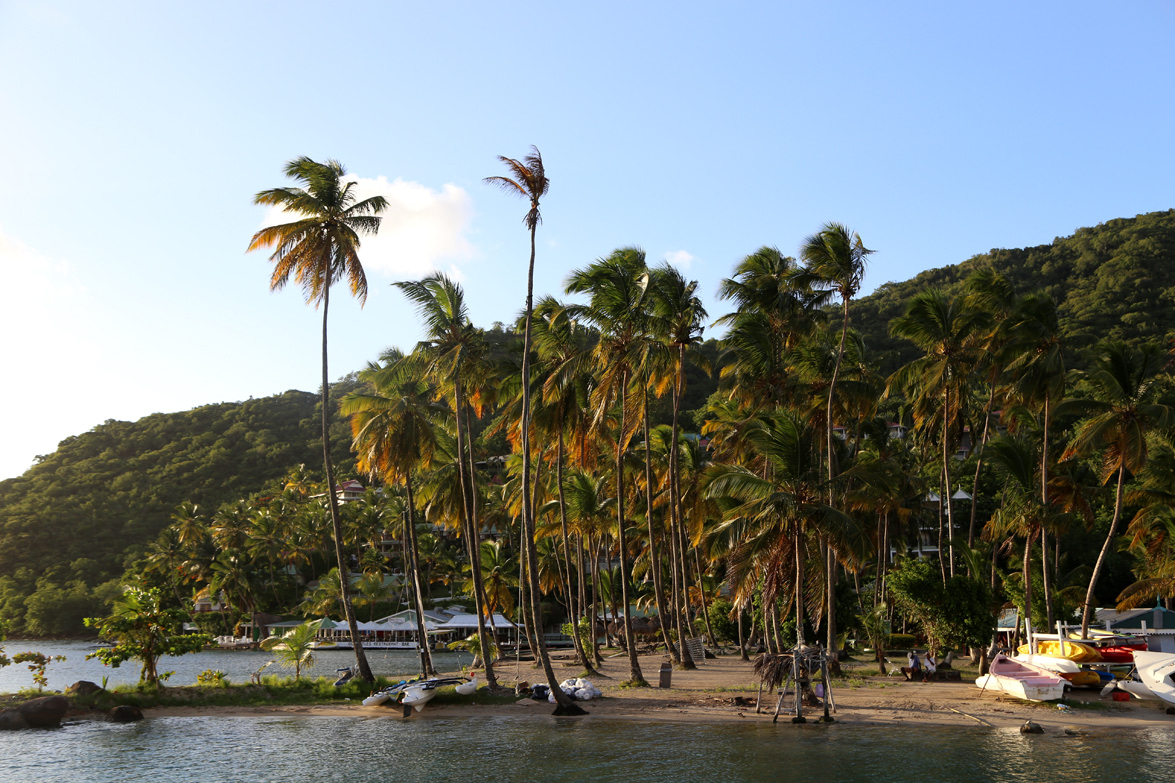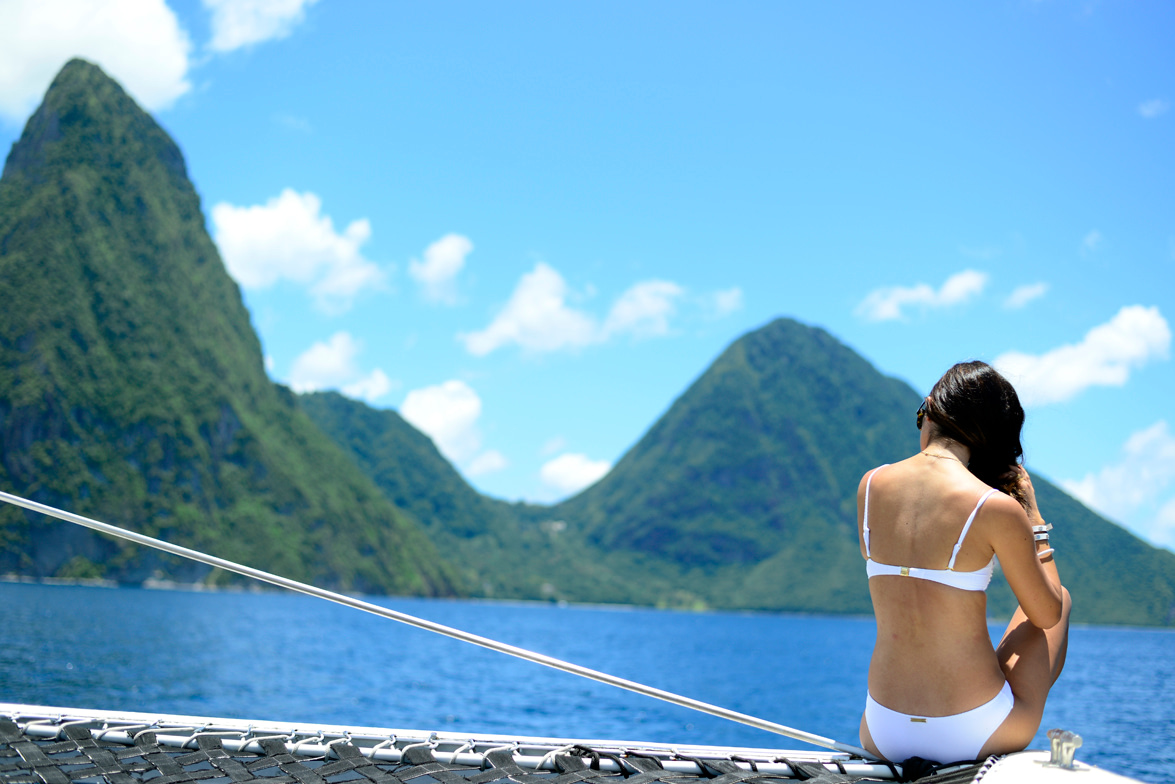 As a very typical Pisces, sometimes I wonder why I don't live on a tropical island. Why's that you ask? Every time I visit one, like this past visit to St. Lucia in the Caribbean with the Heidi Klein team, I'm drawn to the water. Swimming, diving, cliff jumping, rope swinging. You name it. I'll find a way to splash around. Even if that means climbing into a volcanic run off waterfall. Yep. That happened. And I loved every minute of it.
You might have spied on Instagram all said activities just this last month (wow, time has flown since then!) all thanks to the luxury swimwear line, Heidi Klein. As a newcomer to the brand, I was so excited to spend a few days literally in paradise not just with their amazing PR guru Samantha (in a few of the photos here), but with designer Heidi Gosman herself (also in a few of these photos), to really experience the collection first hand. To say the two of them are both gracious and fun-loving would be a severe understatement -- and those Brits certainly showed our slightly jetlagged team of bloggers a beautiful time.
For starters? We checked into Capella at Marigot Bay as our home away from home, a breathtaking resort nestled next to it's own personal harbor and the rolling green hills of St. Lucia itself. Side note: many of us agreed that upon driving to the resort, we felt transported to what can only be described as Jurassic Park. I'd be lying if there wasn't a small part of me that wished a pterodactyl would fly over ahead. But I digress.
If you're planning a stay in St. Lucia, I cannot recommend Capella at Marigot Bay enough. Each room feels like it's own private villa -- with a balcony overlooking the water. I woke up each morning to tropical birds cooing me away and the grounds are stunning. It's like living in your own private jungle oasis, where there happens to be an infinity pool and a renown sushi bar nearby. What's not to love?
As for our time there? Well this is where all my favorite water and adventure activities come in. We hopped on and off boats, went hiking out to Sapphire Falls in nearby Soufriere, splashed around in the many pools on property, swung on rope swings and generally put our Heidi Klein gear to the test. As someone who loves being able to play in my swimwear, not just lounge around, I'm happy to report all of Heidi Klein's pieces not only look and feel amazing on, but I can just as easily see myself surfing in them (which I hope to do soon!).
But enough of my rambling, I'll let the photos do the talking. Plus, I've rounded up a few of my favorite Heidi Klein pieces at the end, in case you're planning a tropical getaway once we start hunkering down into winter. I don't know about you, but this Pisces is already thinking of her next getaway in Heidi Klein -- Bali, perhaps?
Huge thanks again to the Heidi Klein team for hosting us -- I know Jenny Ong, Lisa, Jenny Tsang and I had a wonderful time! And another huge thanks to the Capella at Marigot Bay team for welcoming us with open arms. I wish I could wake up at this resort every morning!