4
minute read

OUTFIT DETAILS: Zimmermann dress with fabric belt worn as a head scarf (from a few years ago, similar style here) // Sarah Flint Parker heel (gifted) // Atlantic-Pacific X Halogen belt (similar style here) // Aldo bag (gifted, similar style here) // Vintage Dior earrings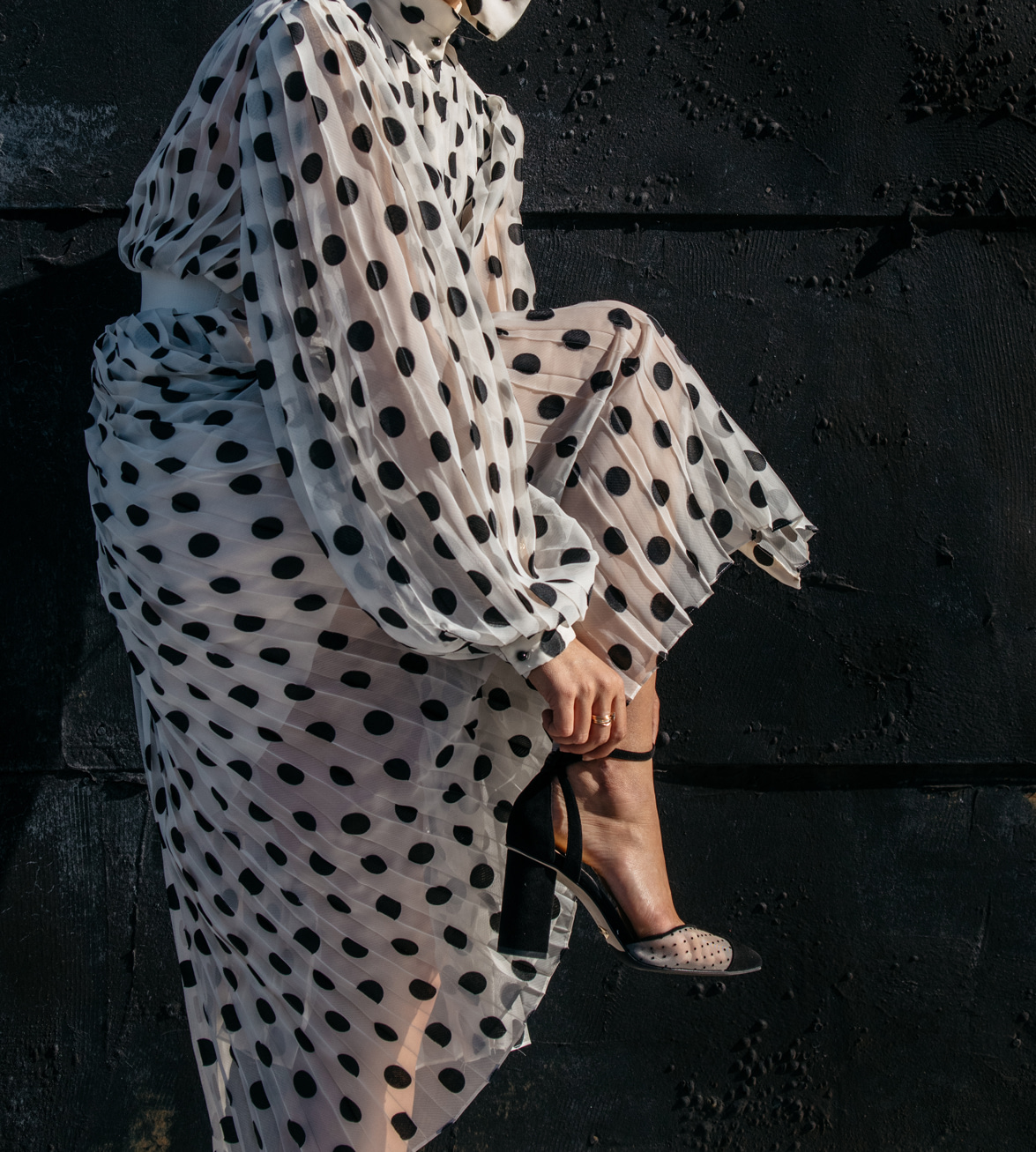 "With just one polka dot, nothing can be achieved. In the universe, there is the sun, the moon, the earth, and hundreds of millions of stars. All of us live in the unfathomable mystery and infinitude of the universe. Pursuing philosophy of the universe through art under such circumstances has led me to what I call stereotypical repetition." ~ Yayoi Kusama
A few years ago, I visited Japan for the first time with my good friend Heather, during the infamous cherry blossom season. Our main stops included the likes of Tokyo, Kyoto and Hiroshima of course, but as part of a last minute decision, we decided to swing over to Naoshima — a small island town in Japan's Seto Inland Sea. While extremely small, the town itself is renown for their dense concentration of world-class art museums — you'll find the likes of Monet's water lilies and Turrell's light installations here.
But the pièce de résistance for many visitors, myself included? That would have to be seeing Yayoi Kusama's whimsical pumpkin structures scattered around the island covered in, yep you guessed it, colorful polka dots. Since then, Kusama's love affair with polka dots has always fascinated me as it's a very common thread that ties all of her work together. She's known for her infinity rooms, with mirrors that reflect and repeat patterned images and shapes (usually circular ones) as far as the viewer's eye can see. Equal parts whimsical as it is humbling — her work makes you feel small, perhaps but ultimately part of something greater, something awe-inspiring. Who wouldn't want to feel that way, especially now? A collective whole, where each piece needs the others.
In a way, I think of her whenever I wear polka dots and smile. She is, after all, nicknamed the "Priestess of Polka Dots." So as you can imagine, when these new Sarah Flint Parker heels came into life just the other week -- bespotted in mesh spots -- I grabbed all the polka dots I could find in my closet, starting first with this oversized polka dot number by Zimmermann from a few years ago. The dress itself comes with a fabric belt, which I decided to fasten as a playful headband for the day -- highly recommend trying this out with the dresses in your closet.
And the shoes -- oh, these shoes! Where to begin? I'm starting to feel a bit like a broken record when I say, I truly adore Sarah Flint's MO when it comes to designing but it's because I'm a firm believer in standing behind thoughtful ingenuity -- and her shoes are rife with thoughtful design choices. She's an old soul who favors timeless style over fleeting trends -- I like to think Audrey Hepburn and Grace Kelly would be repeat customers of hers -- but she does so with modern flair, ensuring the woman who wears them is comfortable all day long. How's that for a concept? A woman designing shoes she can actually BE in all day? Keep reading to see what I mean...
Sure the Parker is a beauty of a shoe, but she also offers anatomical arch support for your natural arch (note the emphasis on the word natural here, it's important), an additional 6mm of padding in the footbed (trust me, that 6mm makes a huge difference!) and an inset block heel which helps alleviate the weight comparatively speaking to other block heels. Currently, she comes in navy and black, in three different heights -- a flat, 50mm and an 85mm (roughly 3.5 inches, like the pair I'm wearing here). And like with most of her new styles, I usually feel the need to scoop them up, in all colors and variations. I mean, after all, as Yayoi Kusama says, with just one polka dot, nothing can be achieved. I need ALL the polka dots!
If you're interested in a pair for yourself, don't forget to use my code SARAHFLINT-KRYSTAL for $50 off your first order!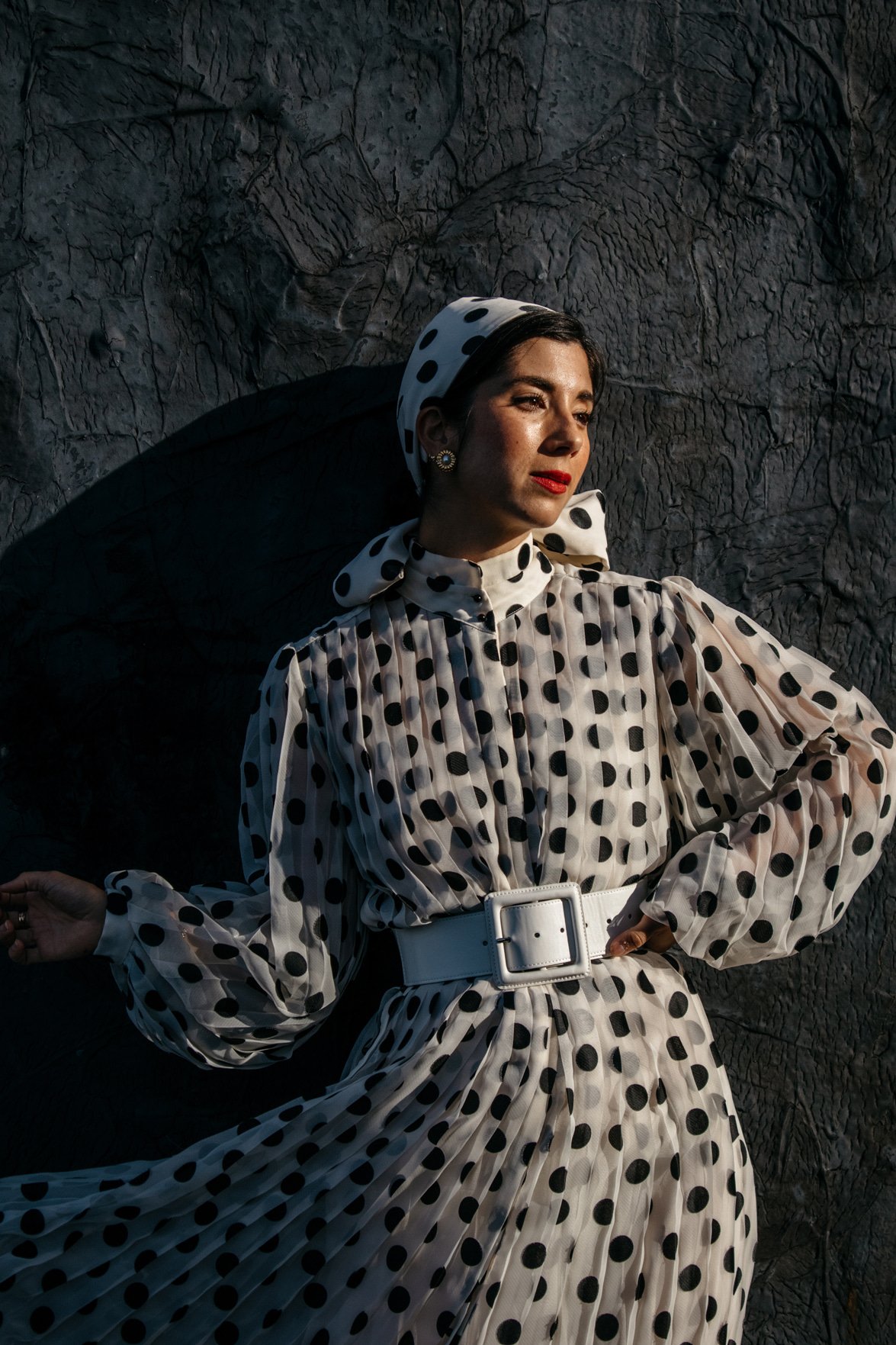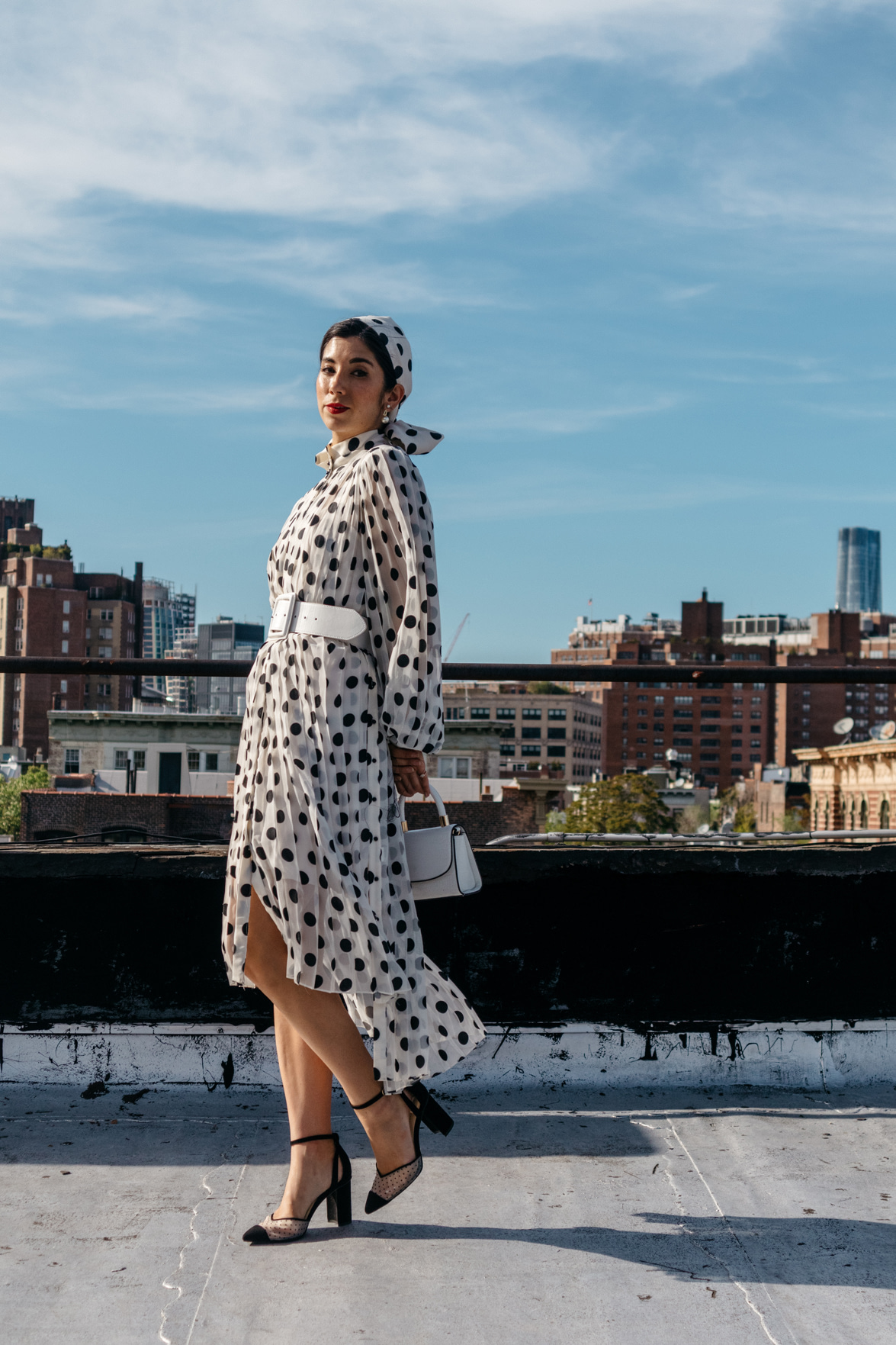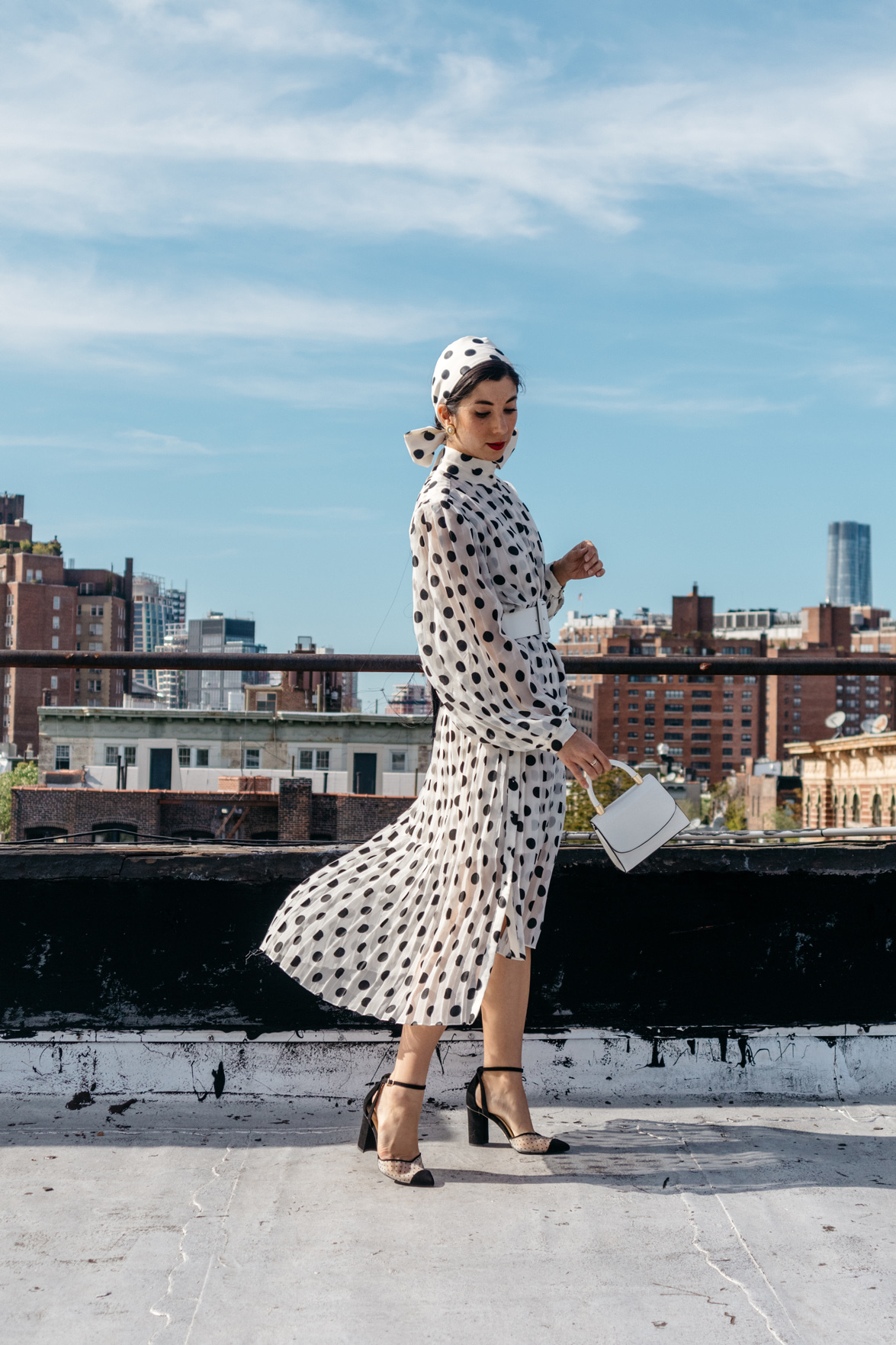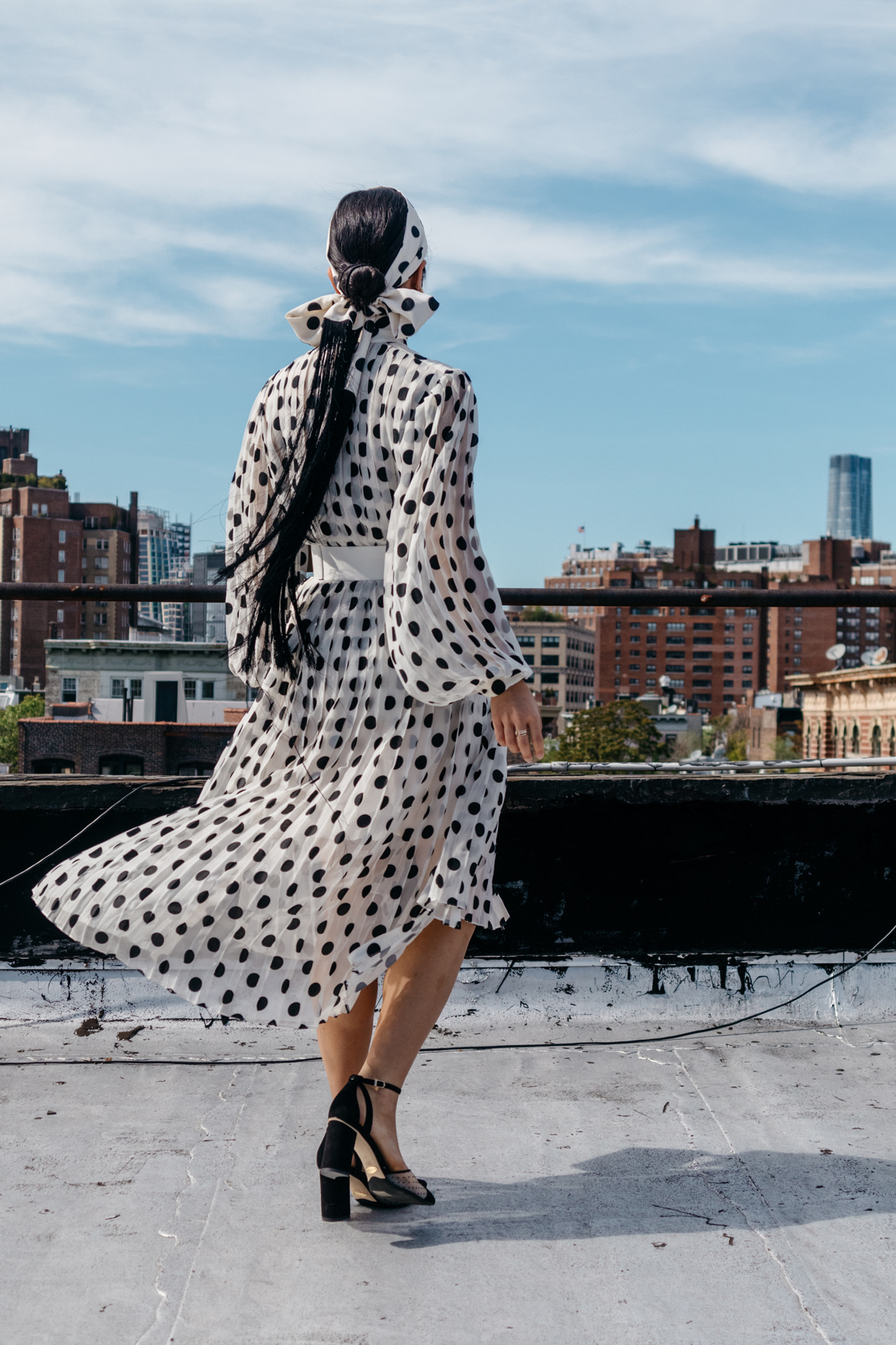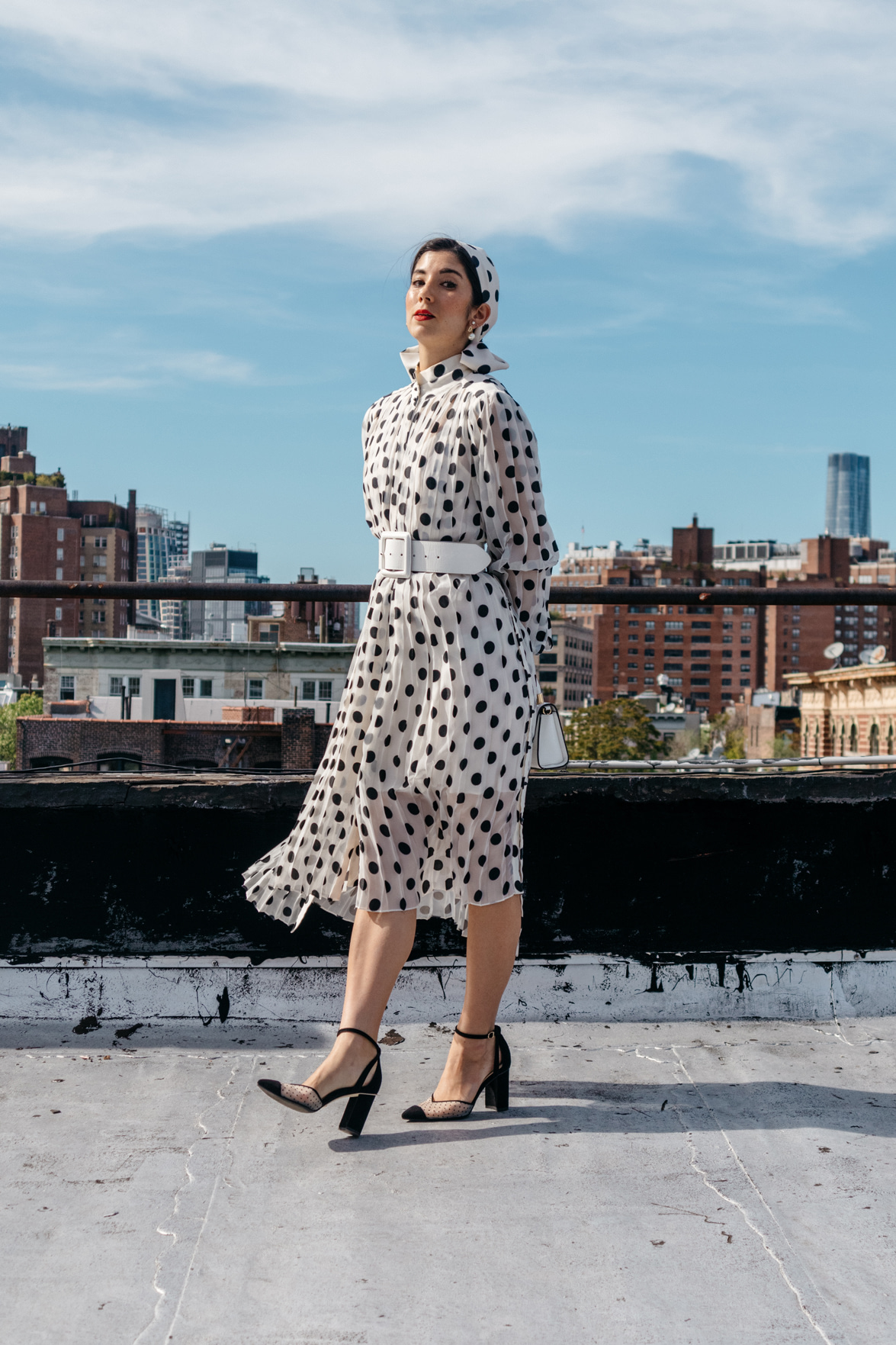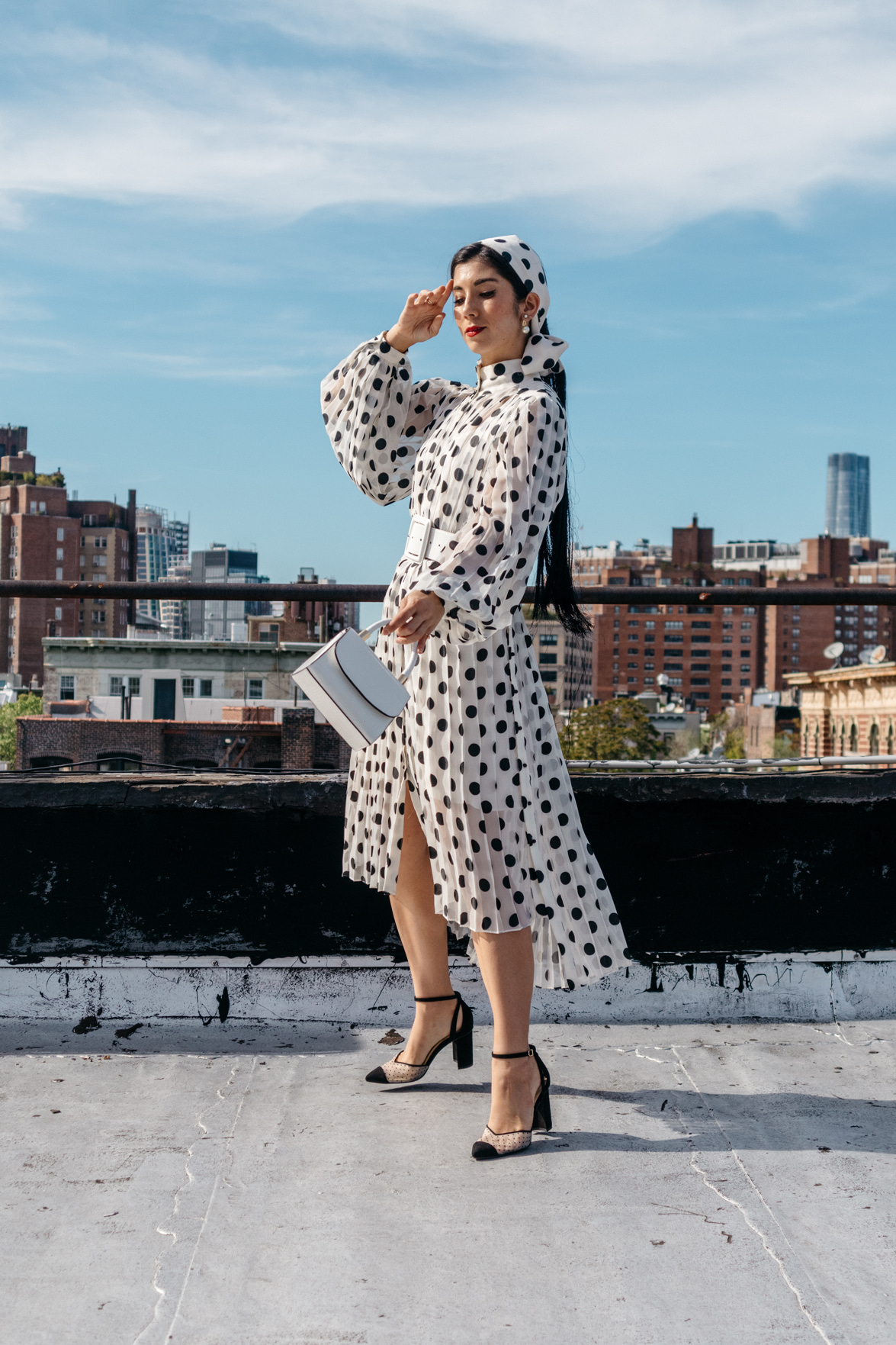 Photos by me
This post was in collaboration with Sarah Flint. As always, all opinions and styling are my own. Thank you for supporting all This Time Tomorrow collaborations!