4
minute read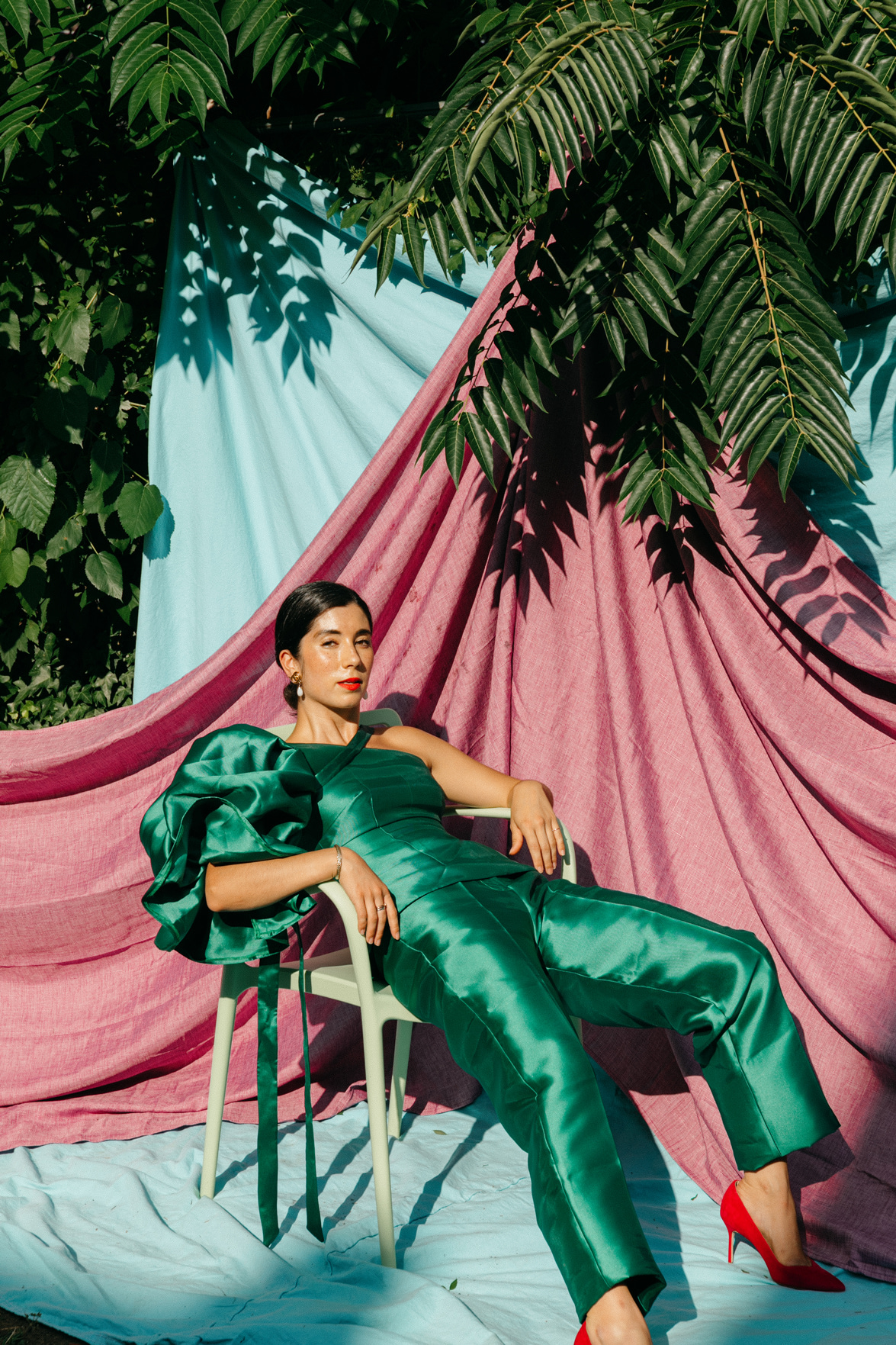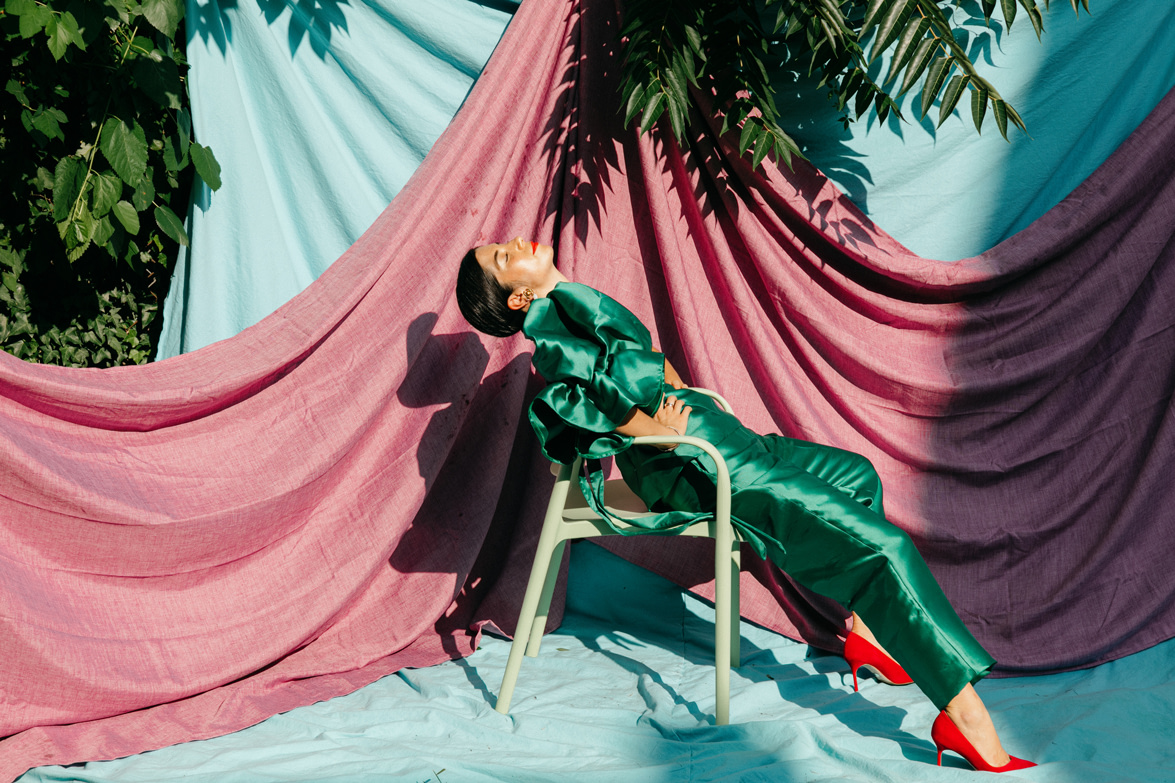 Have you ever seen such a beautiful shade of emerald?
A few weeks ago, when I decided to momentarily unpause my clothing spending freeze to discover a few new-to-me Black-owned brands and businesses, I stumbled upon the Nigerian brand Imad Eduso. My friend Ijeoma Kola (who I shared here in this post), was actually my first introduction to this classic, yet whimsical brand, after seeing her rock a few of the designer's signature dramatic sleeve tops and wide leg pants (see Exhibit A here for reference).
Based out of Lagos, Imad Eduso is a darling of the fashion-scene in Nigeria, having graced many notable TV show hosts and just earlier this year, Lupita Nyong'o wore the same set I'm wearing here in a beautiful plum color. And that's just it. Imad Eduso's rich color palettes will instantly draw you in -- her latest 2020 spring/summer collection boasts deep cobalt blues, vibrant berry pinks and of course, my personal soft spot -- a rich emerald green that, in this silk satin material, positively sparkles in the sunlight.
In true bespoke fashion, each piece is custom made and cut for each customer -- sending in your measurements is highly encouraged by their team to ensure the perfect fit. And while I'm very much a dress kind of gal and will likely indulge in one of her midi dresses next, I just had to pull the trigger on this set because each piece can be worn impeccably on it's own. I mean, just picture this top with jeans and heels.
I've rounded up a few of my other favorites from the brand down below -- I'd love to know, which catches your eye?
[prodl brand="Imad Eduso" product="Audrey Pants Set" description="This is the set my friend Ijeoma Kola was rocking recently -- the structure of this top is simply breathtaking and can be just as easily tucked into this pants for more of a jumpsuit sort of look. Would be an amazing bridal outfit, just saying! " link="https://www.imad-eduso.com/collections/frontpage/products/audrey-pants-set-2"]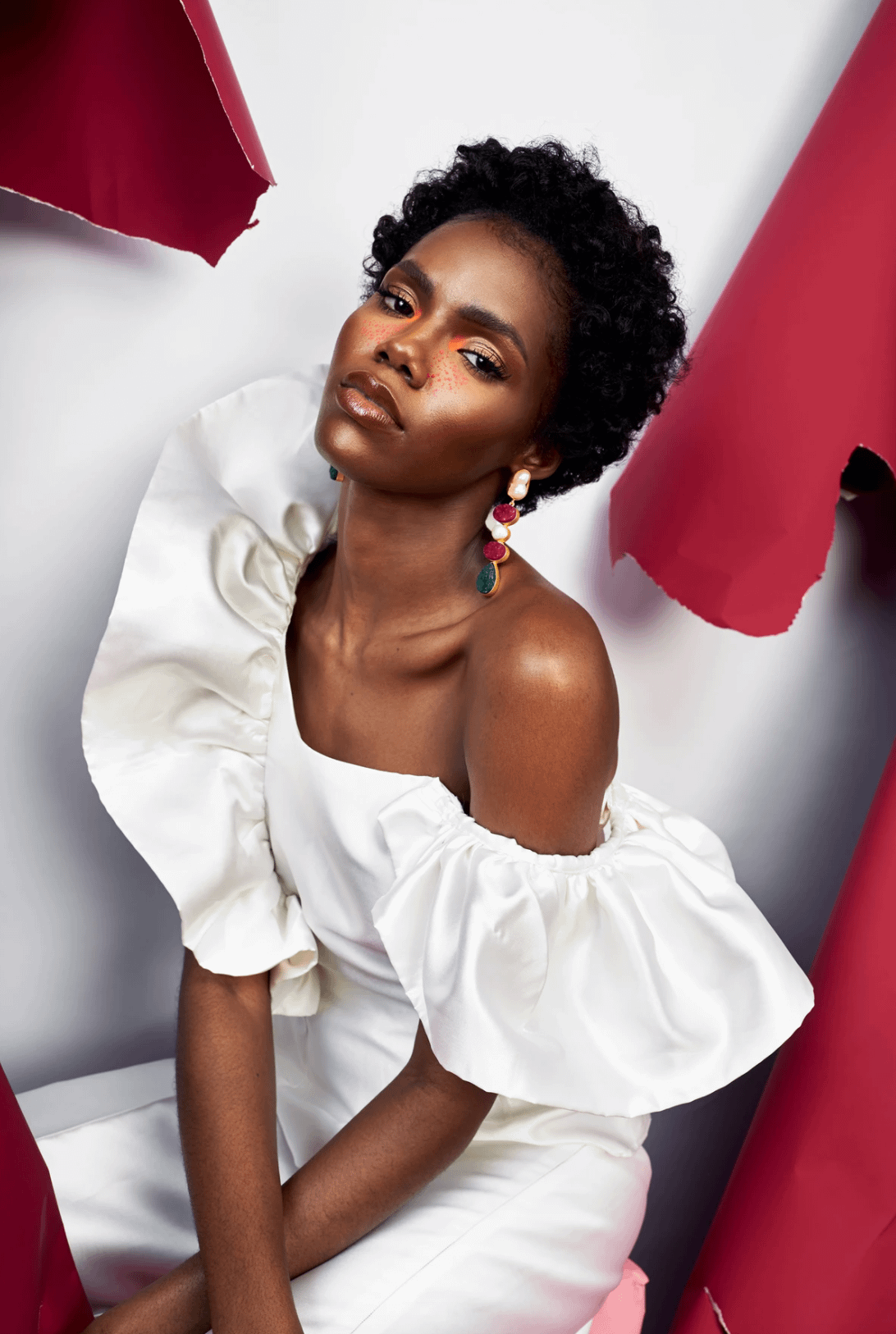 [/prodl]
[prodr brand="Imad Eduso" product="Dee Pants Set" description="I mean -- first of all, this color combo is giving me life! Soft lilac pink with emerald? Swoon! And the feature detail is simply the cherry on top." link="https://www.imad-eduso.com/collections/frontpage/products/dee-pants-set"]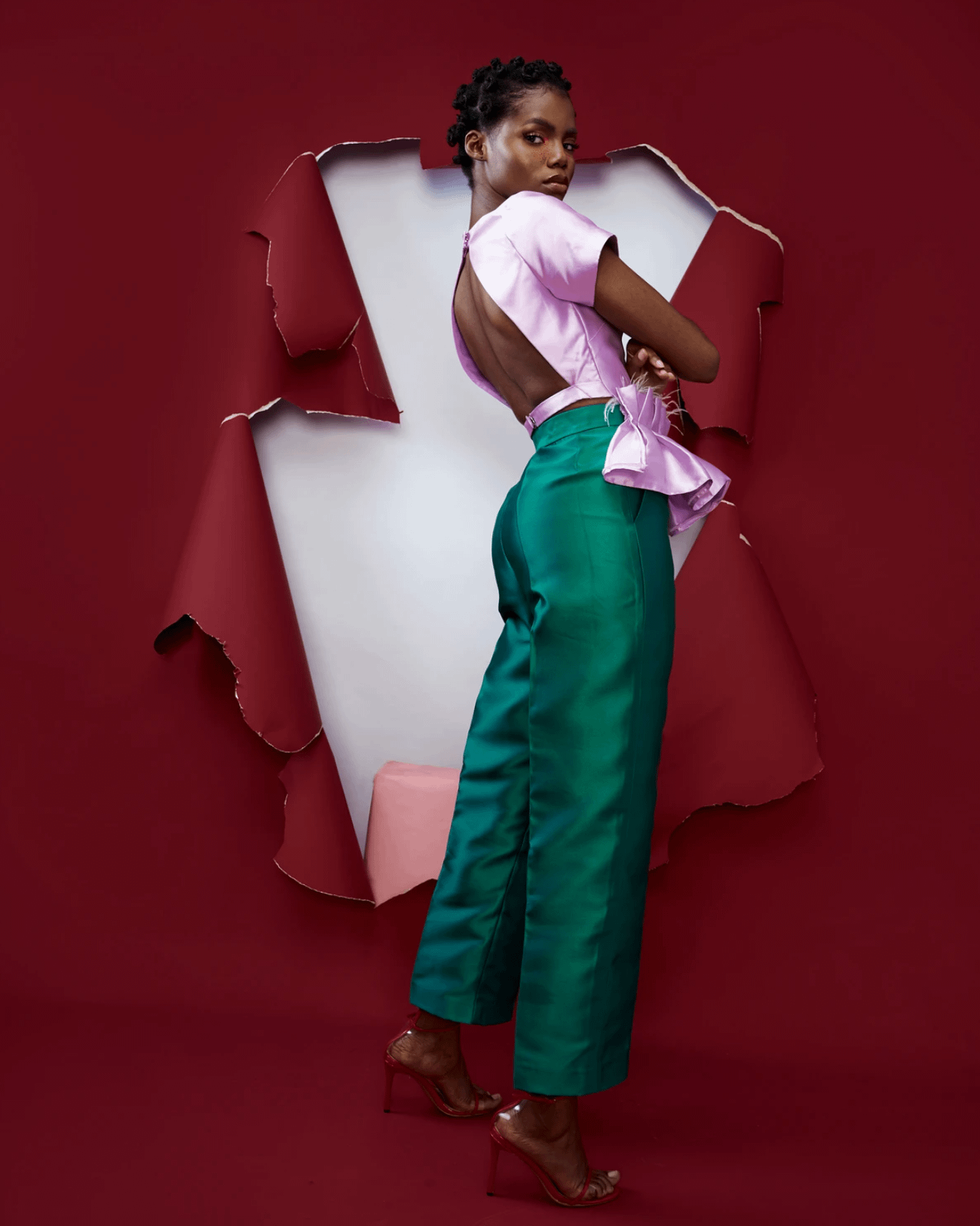 [/prodr]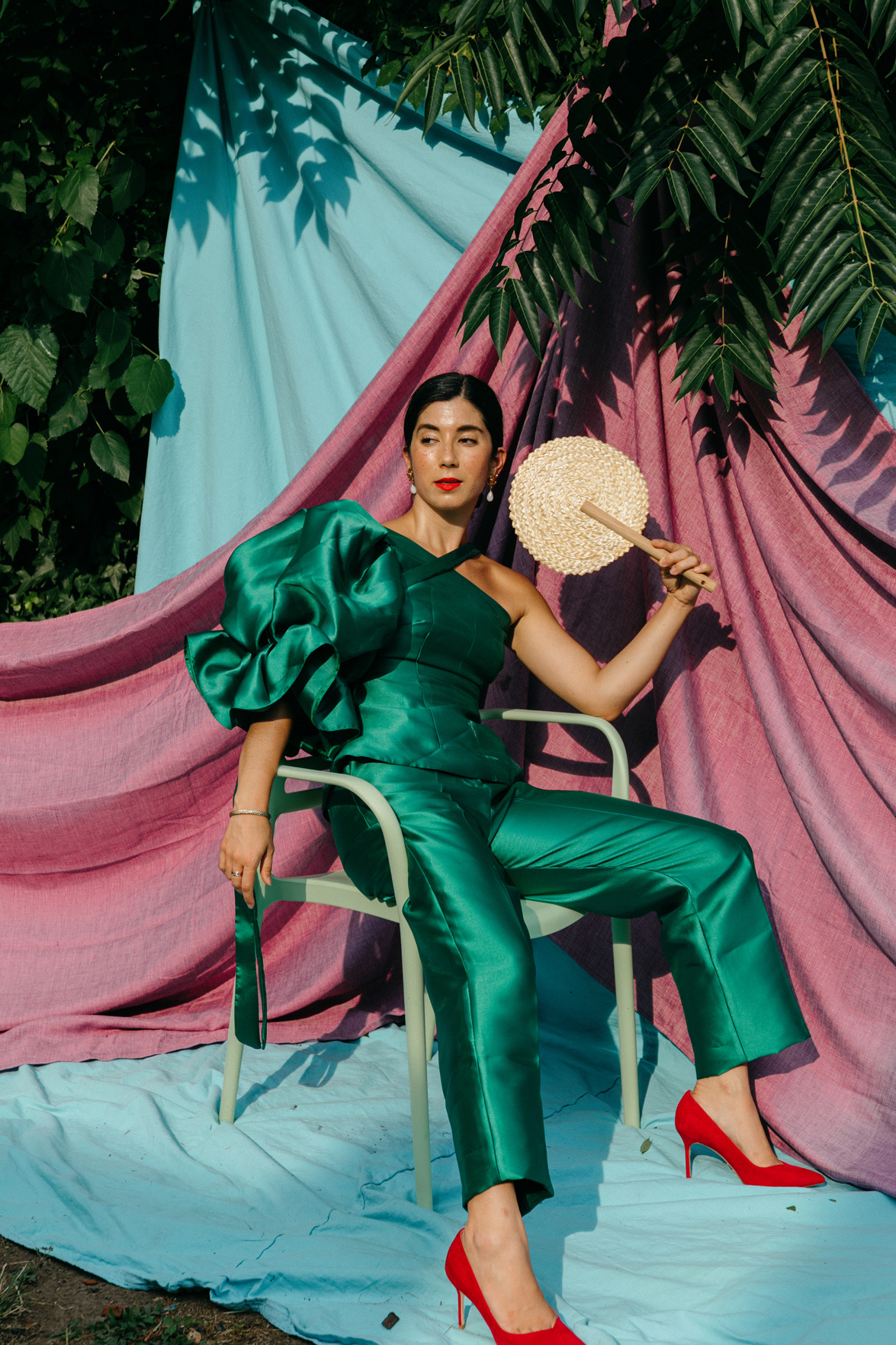 [prodl brand="Imad Eduso" product="Elsa Dress" description="Such a classic shirt dress -- also comes in white and I may have to scoop both. The dramatic drape on the side is the perfect amount of wink." link="https://www.imad-eduso.com/collections/frontpage/products/elsa-dress"]
[/prodl]
[prodr brand="Imad Eduso" product="Ruby Pants" description="Imagine heading out for an evening of dancing in these pants! How absolutely fun are they?!" link="https://www.imad-eduso.com/collections/frontpage/products/alexa-pants-1"]
[/prodr]
[prodl brand="Imad Eduso" product="Tiffany Pants Set" description="This is the set I'm wearing here and I'm just now realizing the ribbons on the sleeve are meant to be tied near the elbow. Truth be told, I kind of like them both ways, draped down and tied. Again, this top will be perfect with jeans, come fall." link="https://www.imad-eduso.com/collections/frontpage/products/tiffany-set"]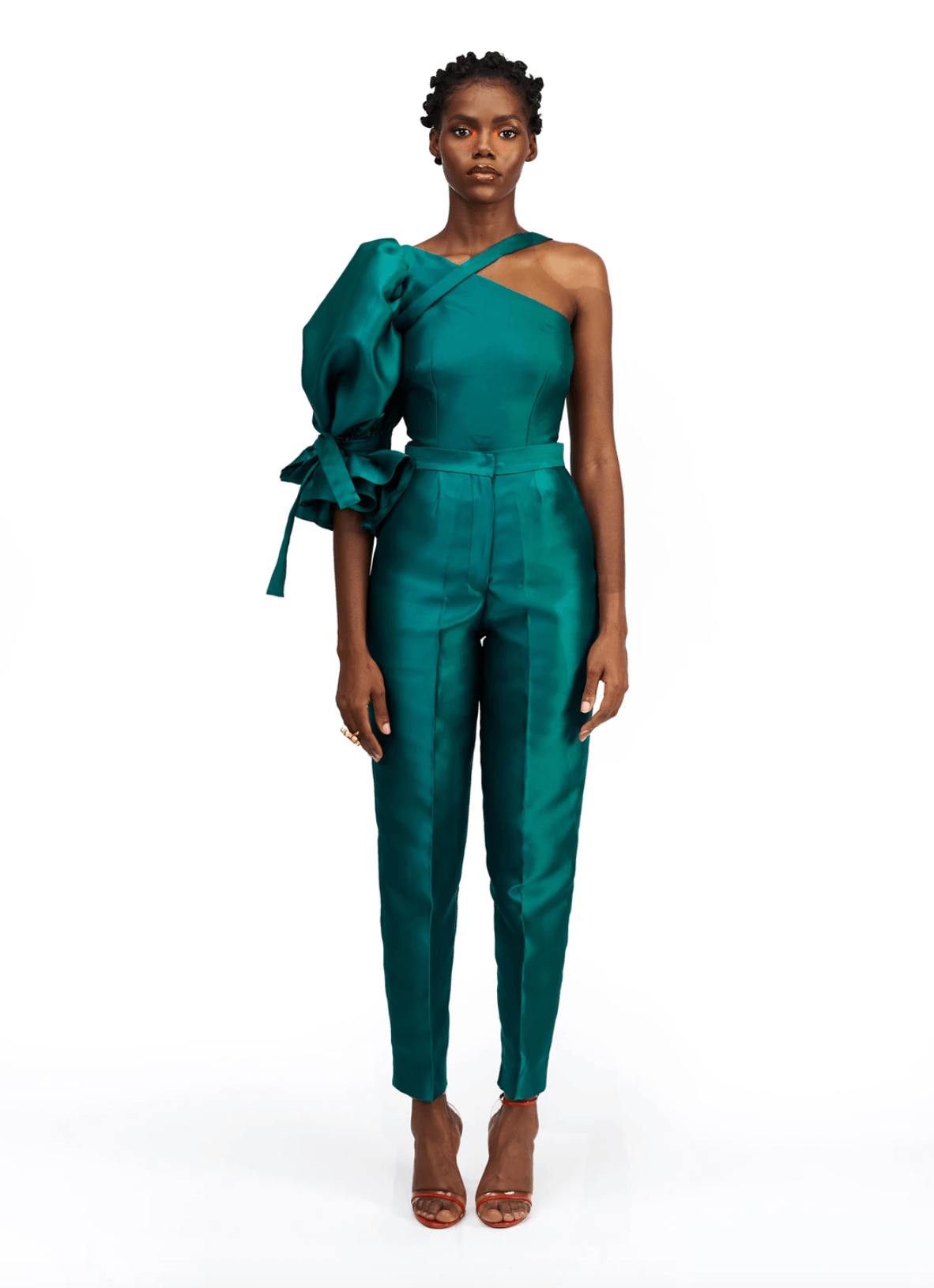 [/prodl]
[prodr brand="Imad Eduso" product="Betty Pants Set" description="I believe my friend Karen (of @karenbritchick) picked up this set and I cannot wait to see it on her! These two shades of blue together are just stunning -- a refreshing summer look but would also be beautiful for a formal winter occasion." link="https://www.imad-eduso.com/collections/co-ords/products/betty-pants-set"]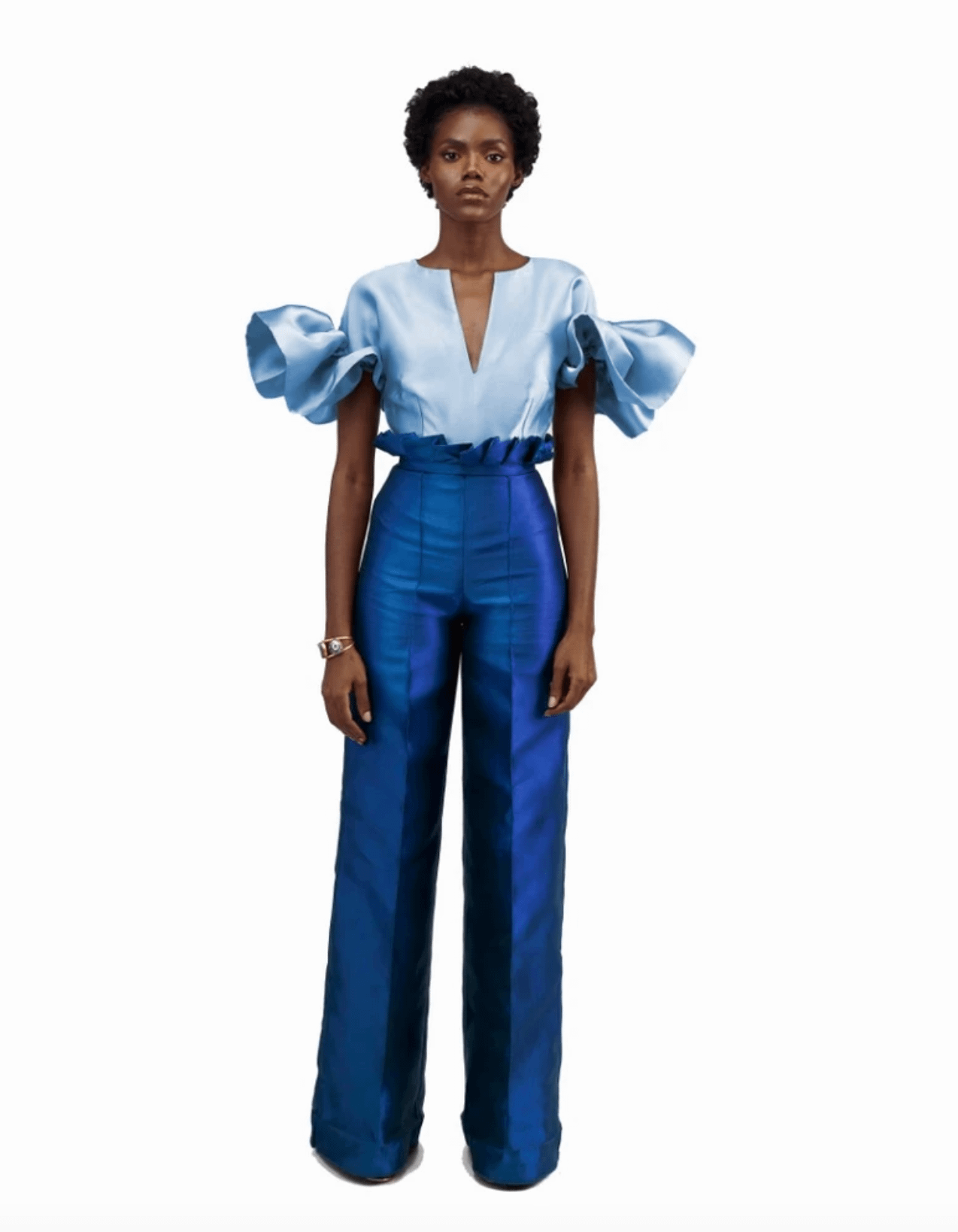 [/prodr]