3
minute read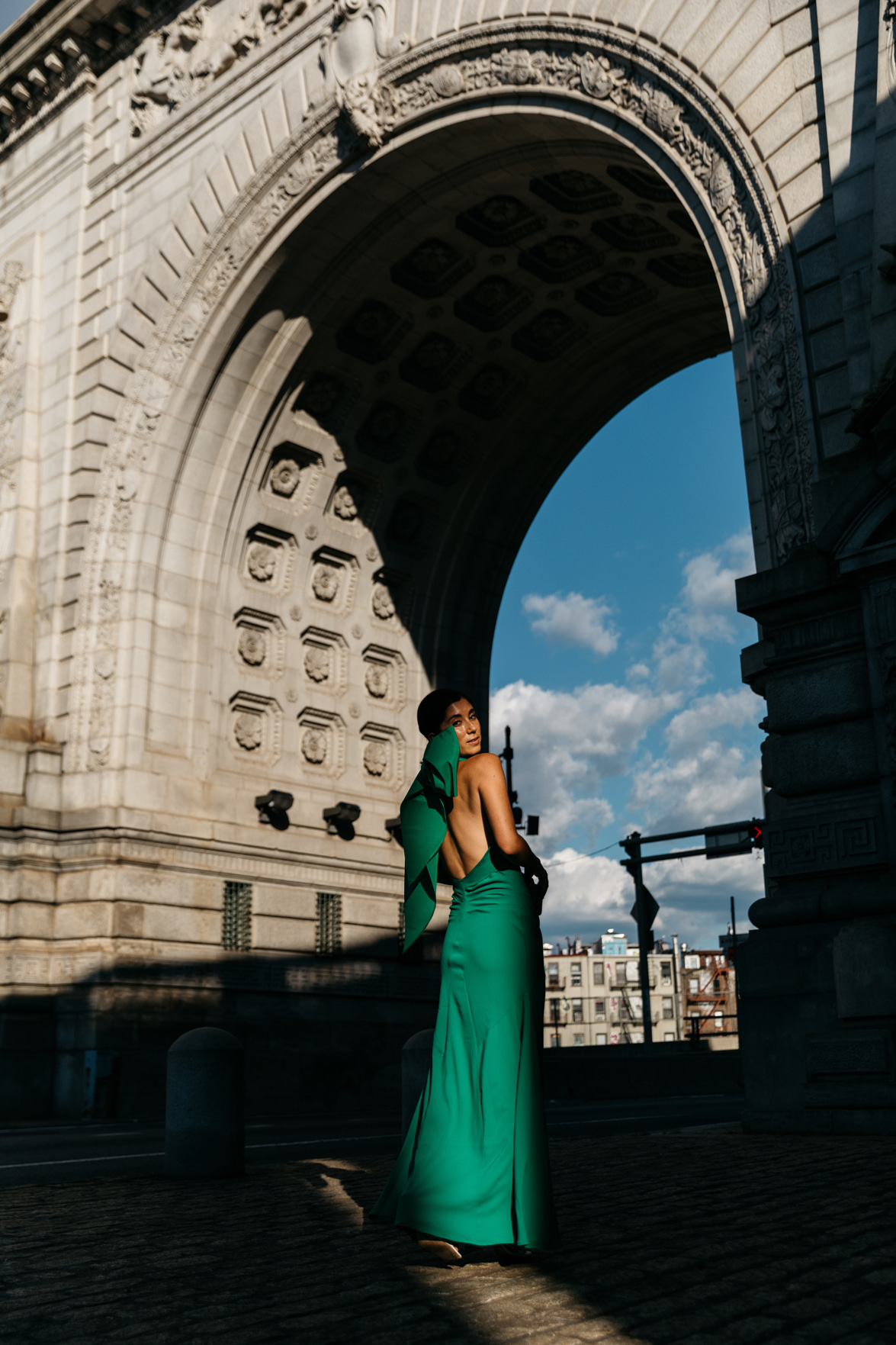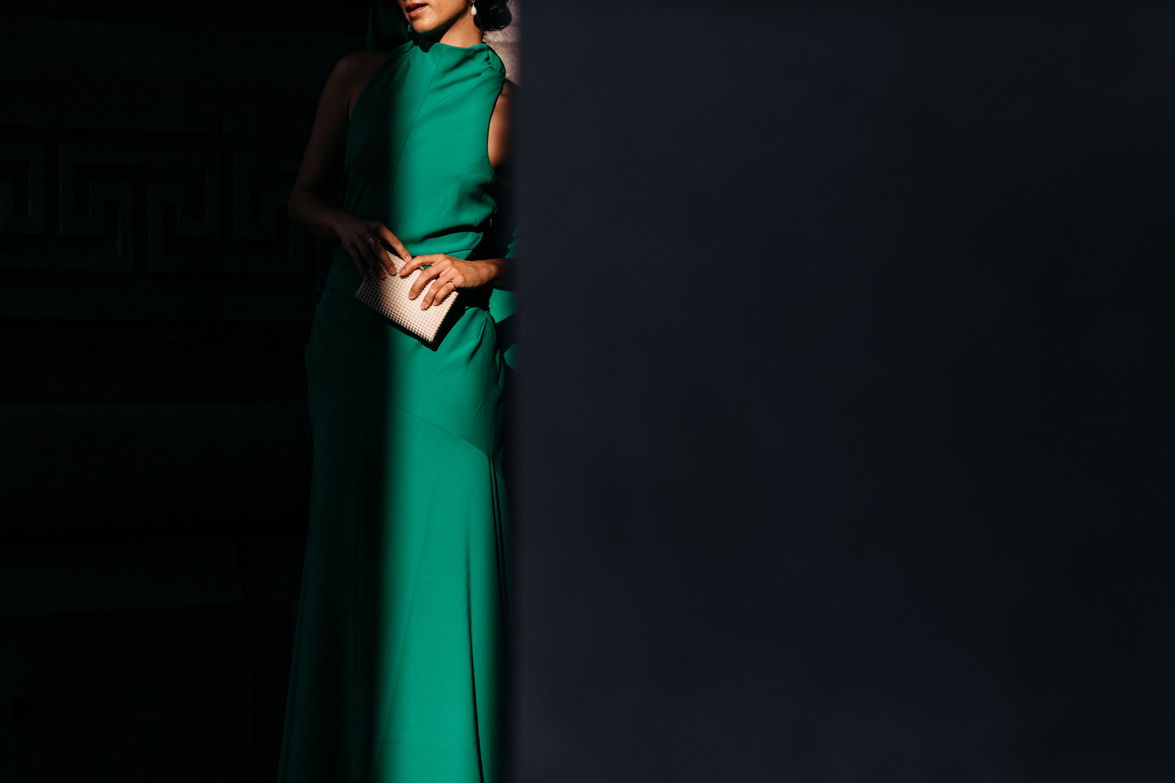 OUTFIT DETAILS: Christopher John Rogers dress // Vintage clutch (similar style here) // Aldo heels (similar style here)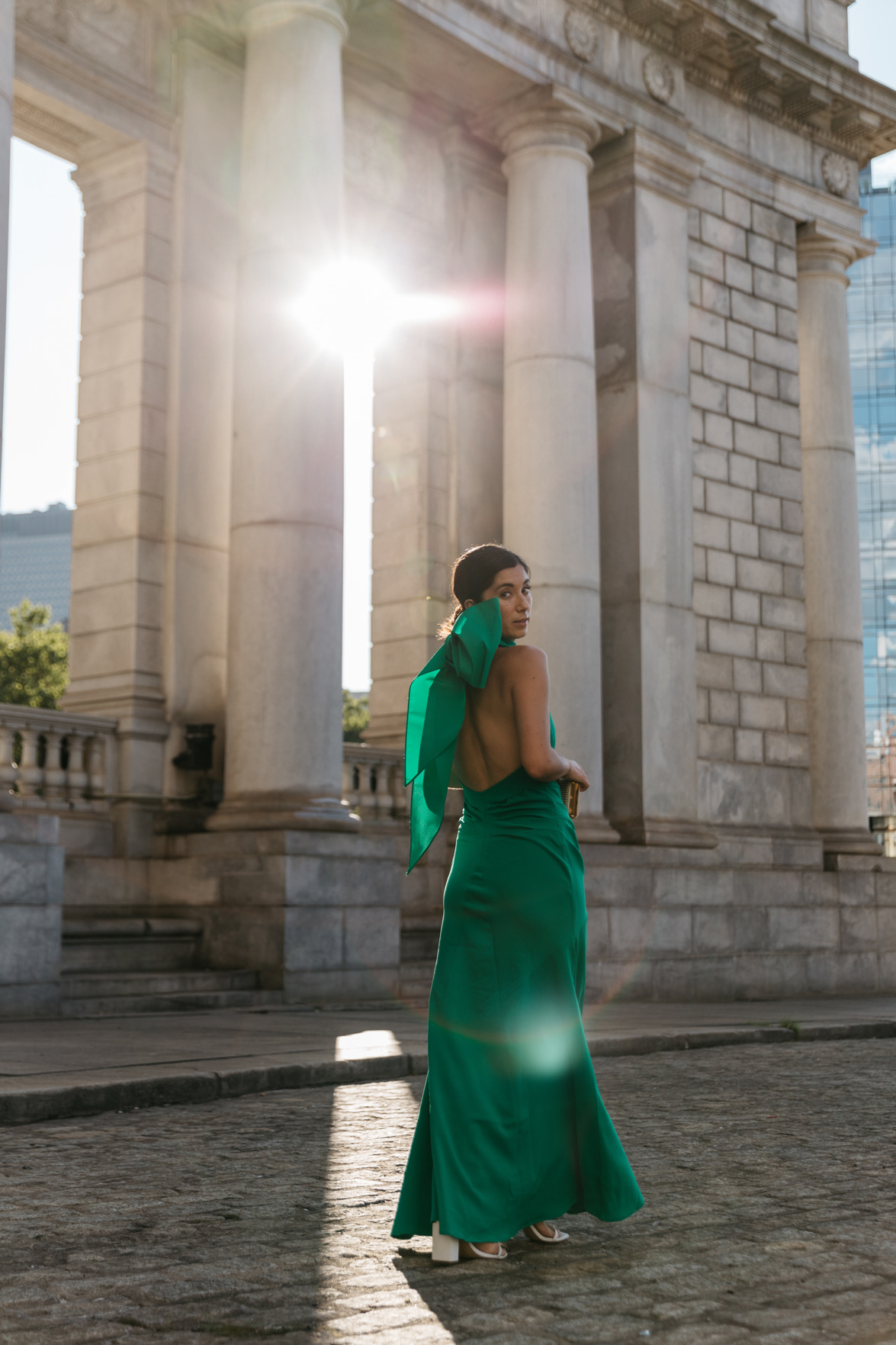 I gasped.
Like many of you perhaps, who also voraciously consume fashion week content, I couldn't contain my excitement when I saw this Christopher John Rogers dress come down the runway during NYFW back in February. Between the drama of the hoop ball gown skirt and that aquamarine iridescent color, it felt like a kismet meeting of the Little Mermaid and Marie Antoinette. In other words, utter fashion dreams perfection.
Of course, after reading more about CJR himself, I had to gasp again. At the tender age of 26, he's designed three complete collections, while working a full-time job and has landed himself the coveted CFDA/Vogue Fashion Fund award last year, thus thrusting him into the well-deserved limelight. He's dressed the likes of Michelle Obama, Tracee Ellis Ross, Cardi B to name a few and when I saw some of his most recent collection was currently on sale at Net-A-Porter (some pieces at 70% off!), I couldn't control myself! This open back, kelly green gown was a favorite amongst you guys on Insta Stories and the second I tried it on, I knew I had made the right decision.
You guys know me, I have a soft spot for occasion dresses -- the kind you reserve for special date nights, theater performances and the like -- and while a lot of that is undeniably on pause at the moment, I still cherish the idea of throwing something fancy on at home. I suppose when I look back on this strange quarantine period, I want to remember there was a semblance of celebration in the day to day. Yes, we may have all worn sweat pants and yoga gear a disproportionate amount of the time the past several months (guilty as charged), but there were also moments we donned our finest, feeling the warmth and gratitude of another day of blessings that I'll no longer take for granted. Now, tell me, what's more worthy of a champagne toast that that?
In case the mood seems to be striking you right now, I've rounded up the rest of my CJR favorites that are currently on sale at Net-A-Porter -- and be sure to check out the selection over at McMullen (a favorite boutique of mine in Oakland).