7
minute read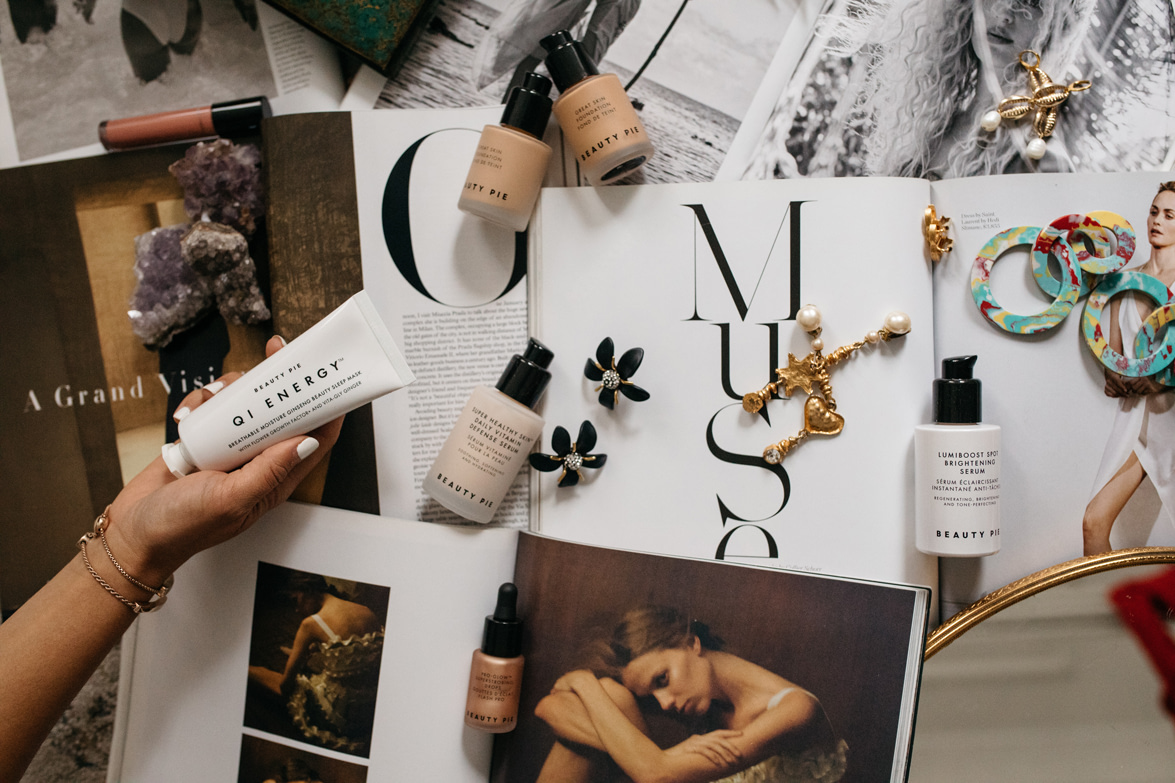 [row][half]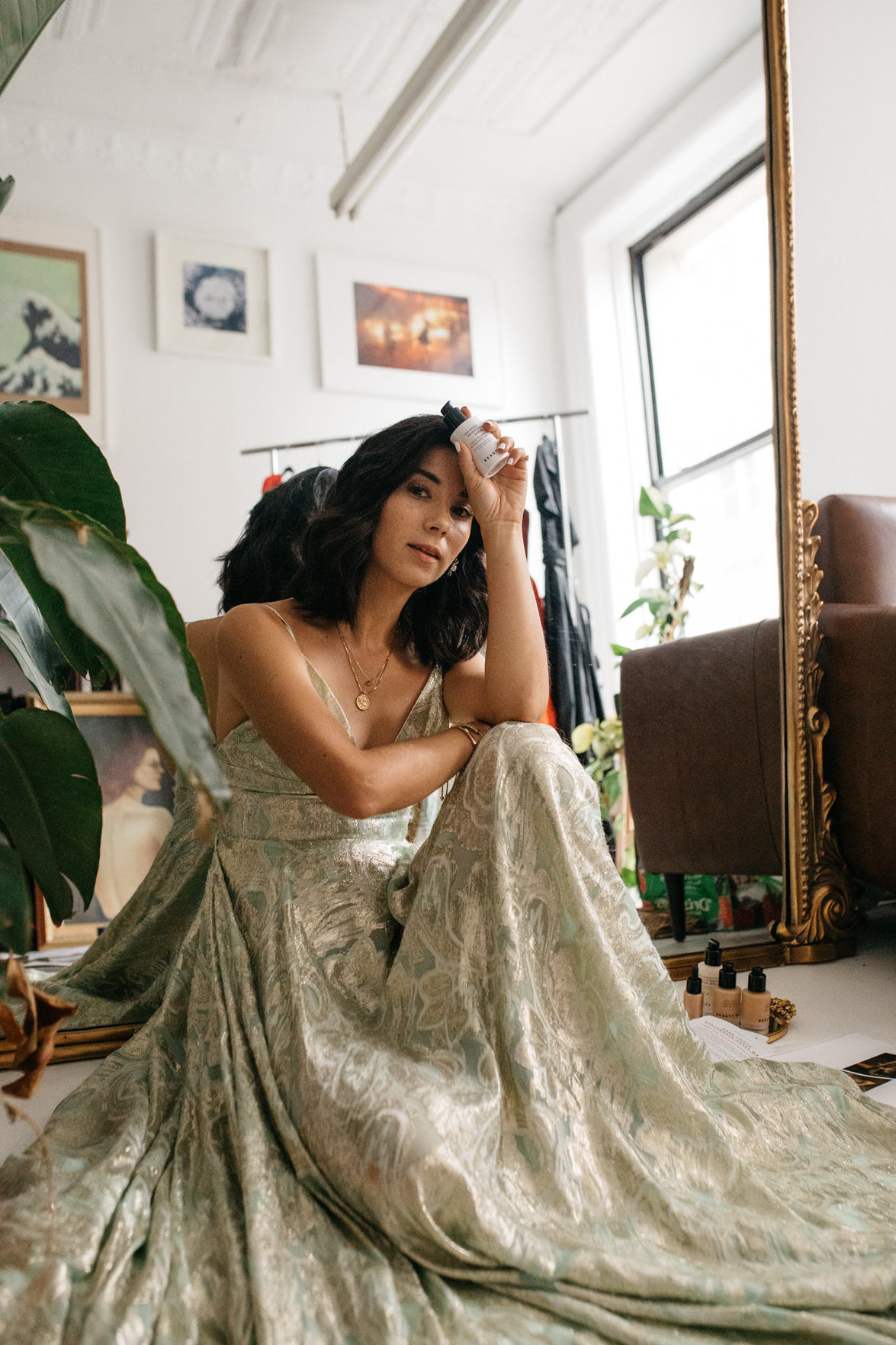 [/half][half]
Beauty Pie.
Perhaps you're like me, and you've been hearing the whisperings (actually more like loud excited clamoring at this point) of Beauty Pie, a beauty membership program that gives access to luxury-quality products essentially at wholesale cost. For those of you who appreciate a little math here, that's cutting nearly 90% of the typical markup associated with this caliber of products -- where you pay $10 for something that would typically cost $100. Sounds good, right?
I remember reading about the program in an issue of Vogue a few years ago -- started by none other than Marcia Kilgore, the mastermind behind Bliss Spa, Soap & Glory and later FitFlop (which I'm also a fan of!), and the word 'disrupt' was used a lot throughout the interview. I remember thinking at the time after reading it, "So what's the catch?" -- ah, yes, always the skeptic, I suppose. Today, now after having tested it out for the past few weeks, I'm happy to report, I get what all the fuss is about! Let's dive into the why...
How it works and general info
The nuts and bolts: Essentially, members sign up for different tiers of the program, ranging from $10 a month to $30 a month, with an option to sign up for an annual membership at $99 for the year -- each level comes with a monthly spending limit based on typical (meaning store) prices. I'm currently signed up for the $20 a month membership, which gives me $200 worth of spending credit each month. Any unused credits don't go to waste, they simply roll over to the following month (thank goodness!) and you can cancel at anytime.
Where are the products being sourced? While Beauty Pie doesn't manufacture their own products, they do source from 20 of the leading labs that are responsible for other top luxury brands on the market. So you're getting the real deal, straight from the source. Each product lists where it's made and bottled on its product detail page.
[/half][/row]
So how are the prices that low? Too good to be true? This is where I learned a lot of what I already suspected to be true (but never really understood the ins and outs of). Most luxury beauty products in the market are listed at nearly 5X more the actual manufacturing cost -- all thanks to expensive middlemen partners,  celebrity marketing and traditional retailer markups. By trimming a lot of the fat here, Beauty Pie is able to sell products at the transparent cost, i.e. what it actually costs to make the product, relying on membership dues for profit. If you're interested in their pricing structure, they have a full info page here, which I think is commendable in a space that is largely smoke and mirrors sometimes.
Are their products clean? Beauty Pie follows clean beauty guidelines and never tests on animals. Not all products are considered vegan, however, as some include products that contain animal derivatives, so it's best to look through the ingredients list if you're curious.
Let's sweeten the deal!  Curious? I'll be sharing my favorite products thus far below, so in case you're itching to try it out yourself, use the code KRYSTALSENTME to get an extra $50 allowance for your first month!
[row][half]
My favorites so far!
First, some context: if you all recall, a few months ago, I went through a nasty battle with perioral dermatitis. If you've had it before, you know how frustrating it can be. If you haven't had it, it's certainly a battle to say the least -- a facial rash typically caused by extreme weather and overuse of products, which I think were two of my biggest contributing factors, given that it was a.) winter and b.) I receive lots and lots of beauty products on a monthly basis. At the recommendation of my dermatologist, I stripped my skincare routine to the bare minimum to avoid further complications and made a number of other health and diet changes that I listed out here in this blog post. It's been close 5 months now and thankfully, the rash and the subsequent hormonal acne breakouts (when it rains, it pours am I right?) have completely subsided and I've been slowly and intentionally building up my skincare routine with the help of my dermatologist, making sure to steer clear of any and all SLS (Sodium laureth sulfate) products as it can be a huge trigger for perioral dermatitis. Fortunately, Beauty Pie formulates most of their products without sulfates.
My skin type: Combination skin -- normal to very oily and extremely sensitive.
My main skin concerns: Hyper-pigmentation left over from acne scars and the usual preventative anti-aging steps, because hello mid-30s!
Qi Energy Breathable Moisture Ginseng Beauty Sleep Mask (Typical price: $55 / Member price: $8.44): Since this past winter was pretty rough on my skin, I've been looking for easy ways to incorporate more moisture into my routine without it being too heavy or overpowering. This was the first product I started using out of my order as I actually opened it right before bedtime anyway. It's quite thick initially but it does melt nicely into your skin. I massage directly onto my face after cleansing, sometimes after my serum, sometimes simply on clean skin. Contains ginseng extract, which is supposed to help reduce redness, squalene for skin barrier support and vita-gly-ginger to detox. Been using most evenings -- too early to see any initial long-term effects but I'm liking how 'energized' my skin has been feeling in the mornings -- slightly plumped if you will. Would make for a great in-flight mask too!
[/half][half]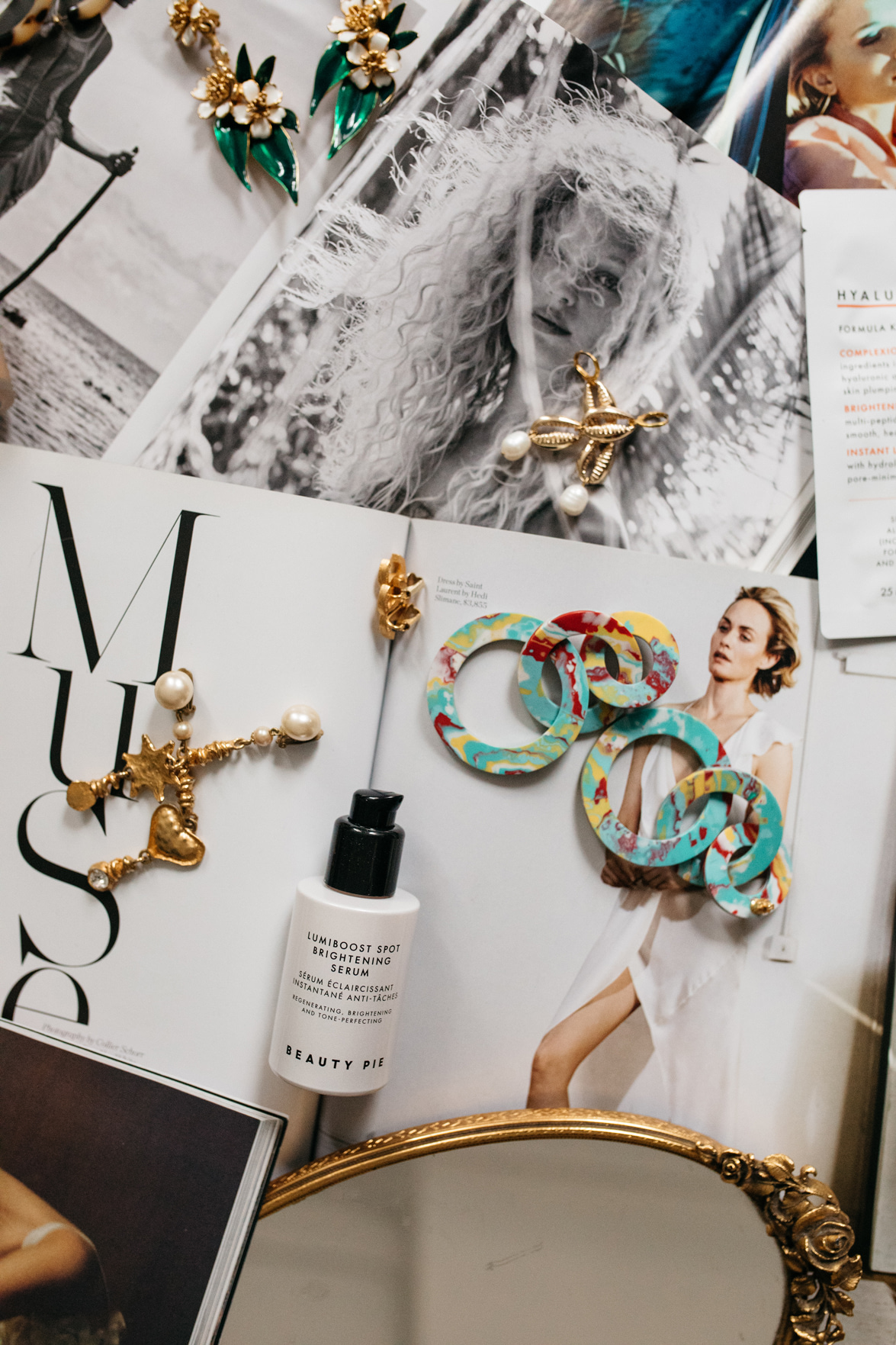 [/half][/row]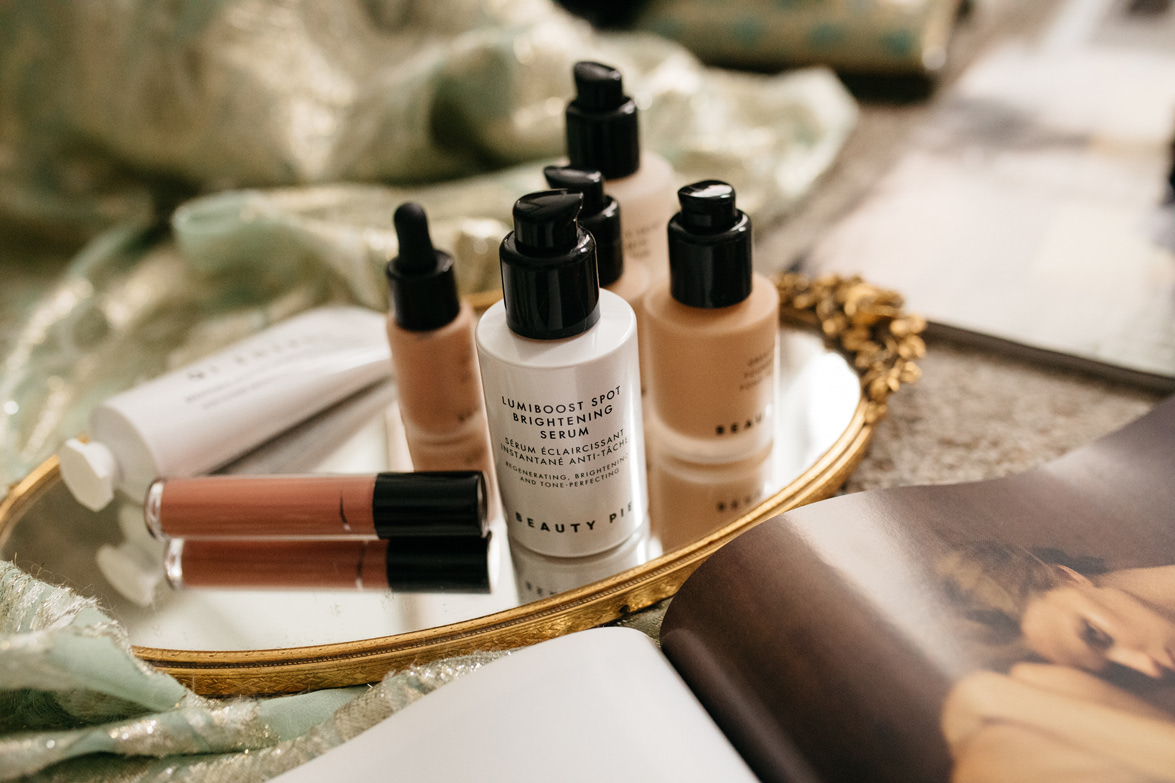 [row][half]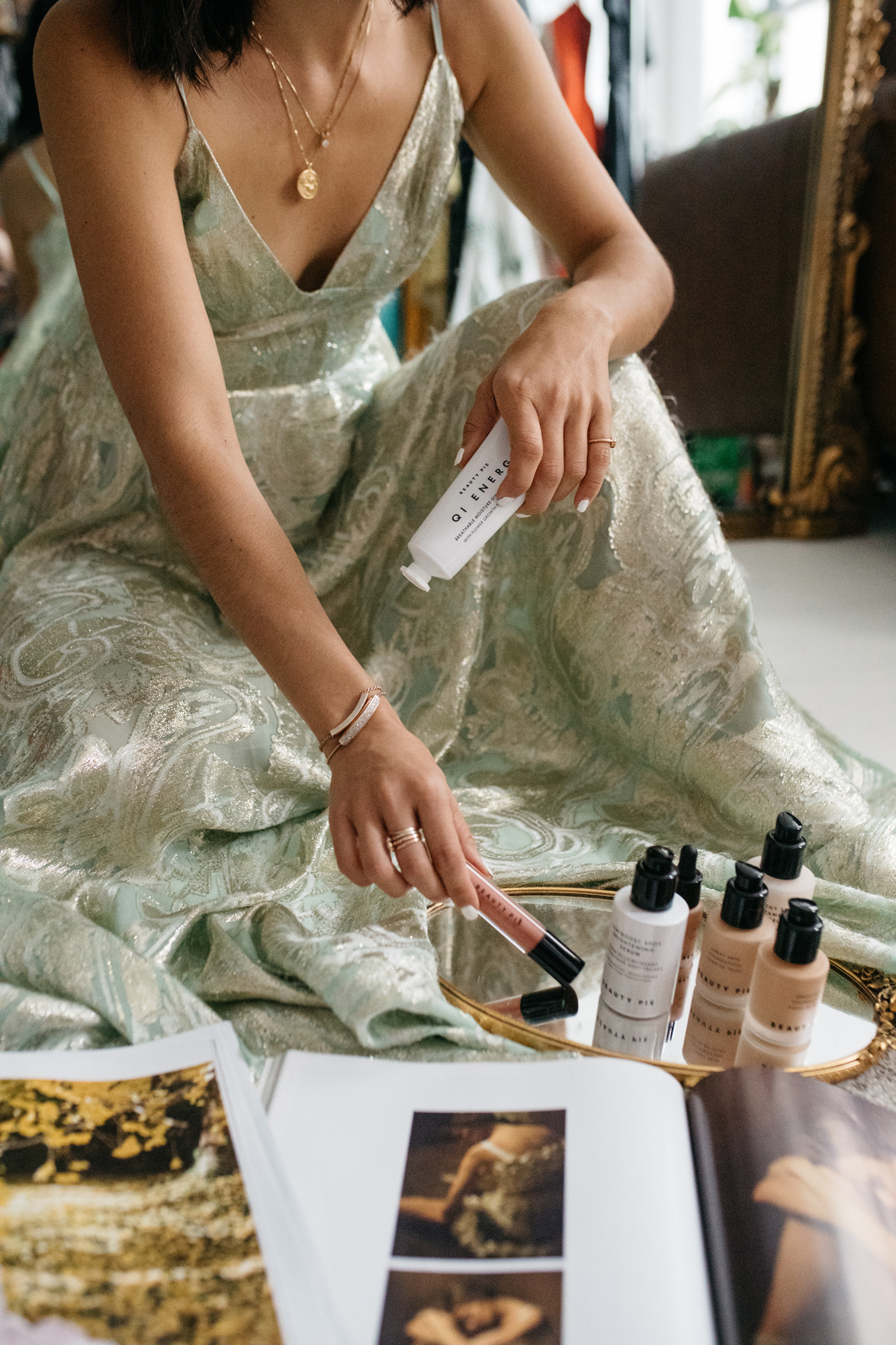 [/half][half]
Super Healthy Skin Daily Vitamin C Defense Serum (Typical price: $100 / Member price: $11.35): Once my perioral dermatitis hit back in February/March, I actually had just run out of my Sunday Riley CEO Vitamin C serum and didn't bother replacing once my dermatologist stripped my routine. To be honest, I was never completely blown away by the CEO serum, especially for the $85 price tag so I've been looking for a replacement. I had read through quite a few of the reviews on Beauty Pie's website and was intrigued when I noticed a good handful of users mentioning it was ideal for sensitive skin and, I'm happy to report, so far so good! I've been using it nightly, usually right before the beauty mask. My skin has been looking somewhat brighter lately and while the pigmentation will take time to fade (yes, we're talking months to even years as my dermatologist has advised me), I think a consistent but gentle Vitamin C serum is key for maintenance. If your skin is used to a more concentrated Vitamin C serum, I will say this might be too weak for your liking.
Lumiboost Spot Brightening Serum (Typical price: $120 / Member price: $13.72): OK, so this guy I'm excited for! Contains Japanese flowering cherry leaf extract for its skin lightening effect. It's recommended to use both morning and night, but I've personally only been using this in the mornings, before moisturizer and sunscreen, mainly because I don't want to overdo anything in this routine. I might switch eventually but for now, I'll stay with this course. It layers quite nicely and has a subtle sheen to it -- which helps with that glow effect we all want. As I mentioned above, my hyper-pigmentation is my biggest skin concern at the moment and unfortunately, it's all about the long-term treatment plan for actual results. While I haven't seen any initial fading yet (my skin is olive toned so my marks are quite dark), I'm hopeful to see how this fares over the next couple of months with consistent use. The initial good news is that I haven't had any adverse reactions and I like the immediate lift it gives my skin -- a like a little boost to start the day.
Pro-Glow Superstrobing Drops (Typical price: $30 / Member price: $7.25) + Everday Great Skin Foundation (Typical price: $44 / Member price: $7.58) : OK, so I'm digging these two together. As someone who despises way too many steps in my makeup routine, I love that these two together GO FAR. I combine 1 to 2 very small drops of the Superstrobing drops (word of caution: a little goes a long way so be sure not to overdo it) to the Everyday Great Skin Foundation and apply all over my face with my fingers. The overall effect is a luminous finish -- just the right amount of dewy. If I have a photoshoot, I might add extra Superstrobing Drops to my highlight points (cheekbones, bridge of my nose, cupid's bow) for a little extra pop. It does catch light nicely for photos!
[/half][/row]
As far as the foundation specifically, I do love how buildable it is, as I require a bit more coverage for acne scars and sun spots. I scooped two tones (400 Buff and 300 Beige) to mix together as the summer progresses -- finishes slightly matte, which is fine, considering I've been adding the Superstrobing drops to give more effervescence.
[row][half]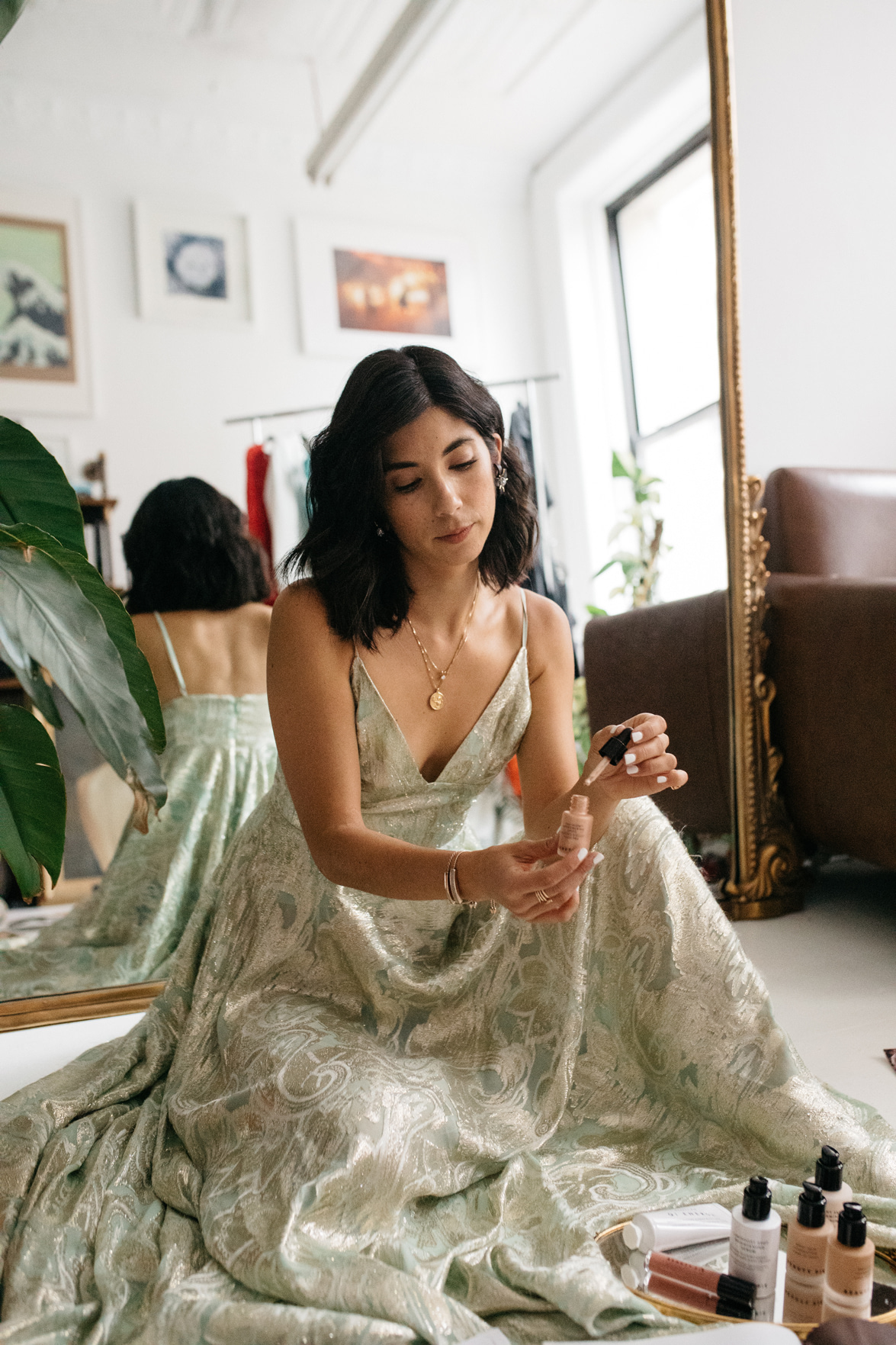 [/half][half]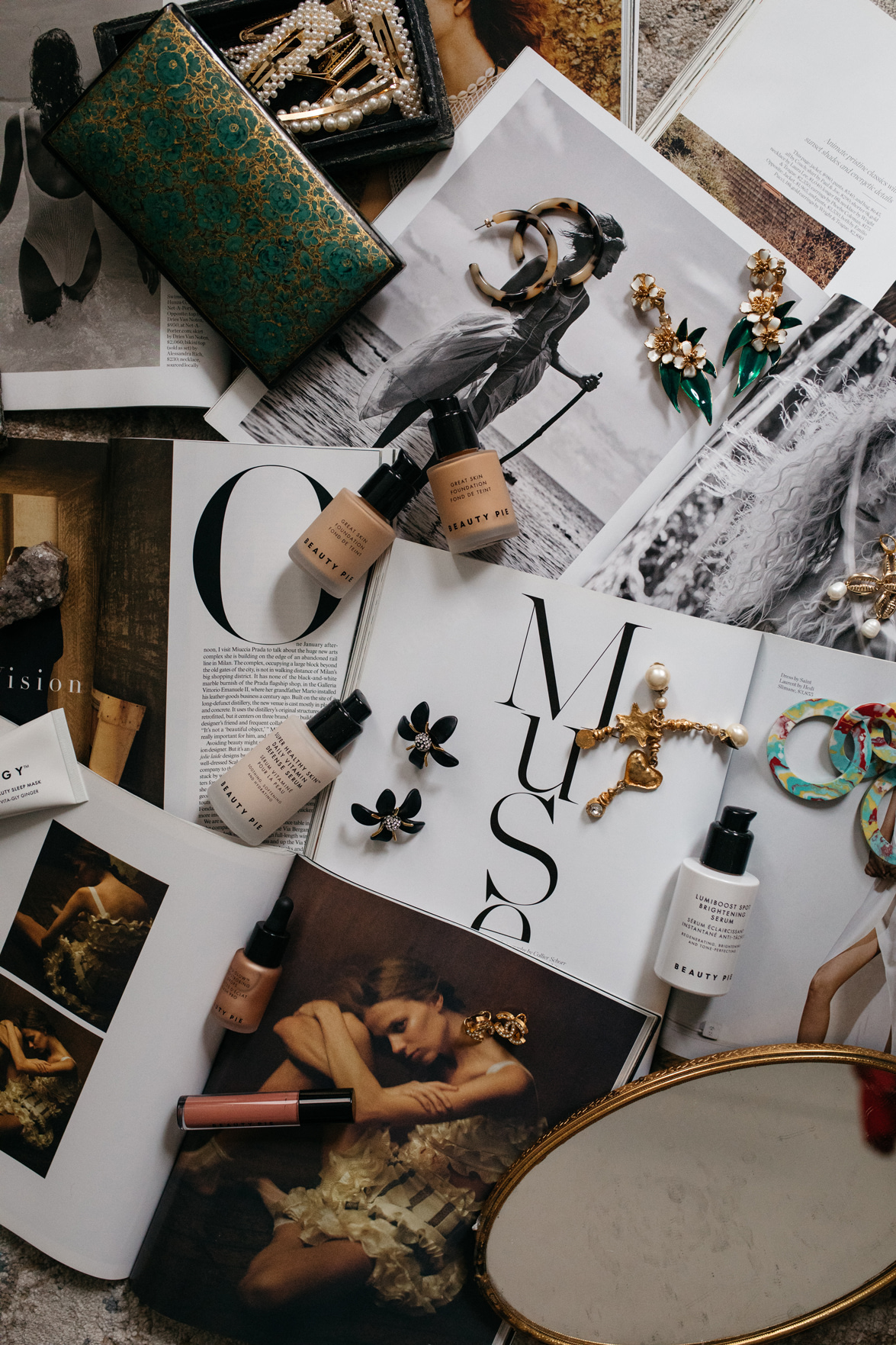 [/half][/row]
What's next on my order list
After chatting with a few friends and reading through the reviews on Beauty Pie's website, I'm excited to try out:
That's a wrap
That's all I have so far regarding my Beauty Pie membership, but I'm so excited to keep testing out this lineup! Have you guys tried them yet? Don't forget, use the code KRYSTALSENTME for an extra $50 allowance for your first month of membership!
This post was in collaboration with Beauty Pie. As always, all opinions and styling are my own. Thank you for supporting all This Time Tomorrow collaborations!