4
minute read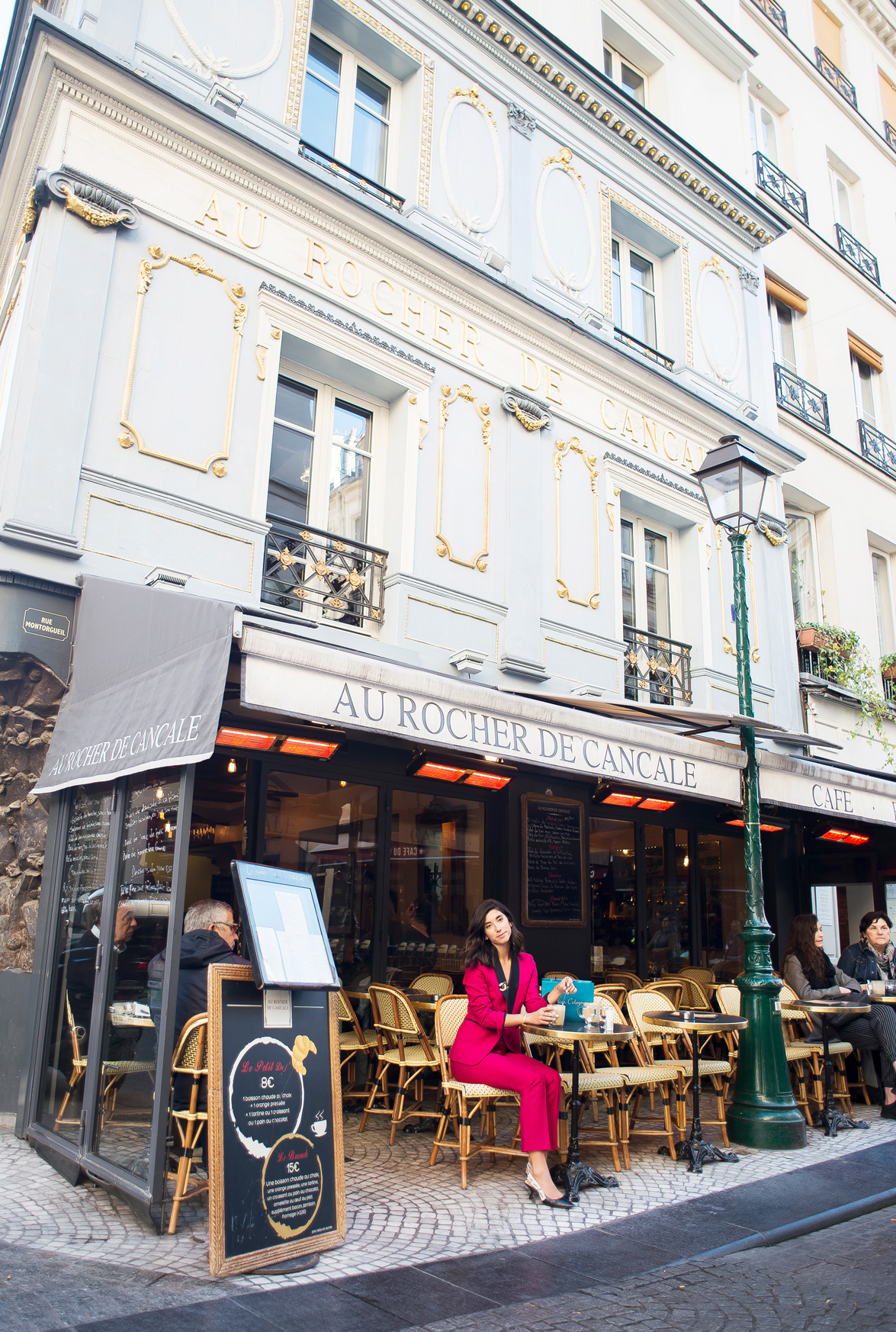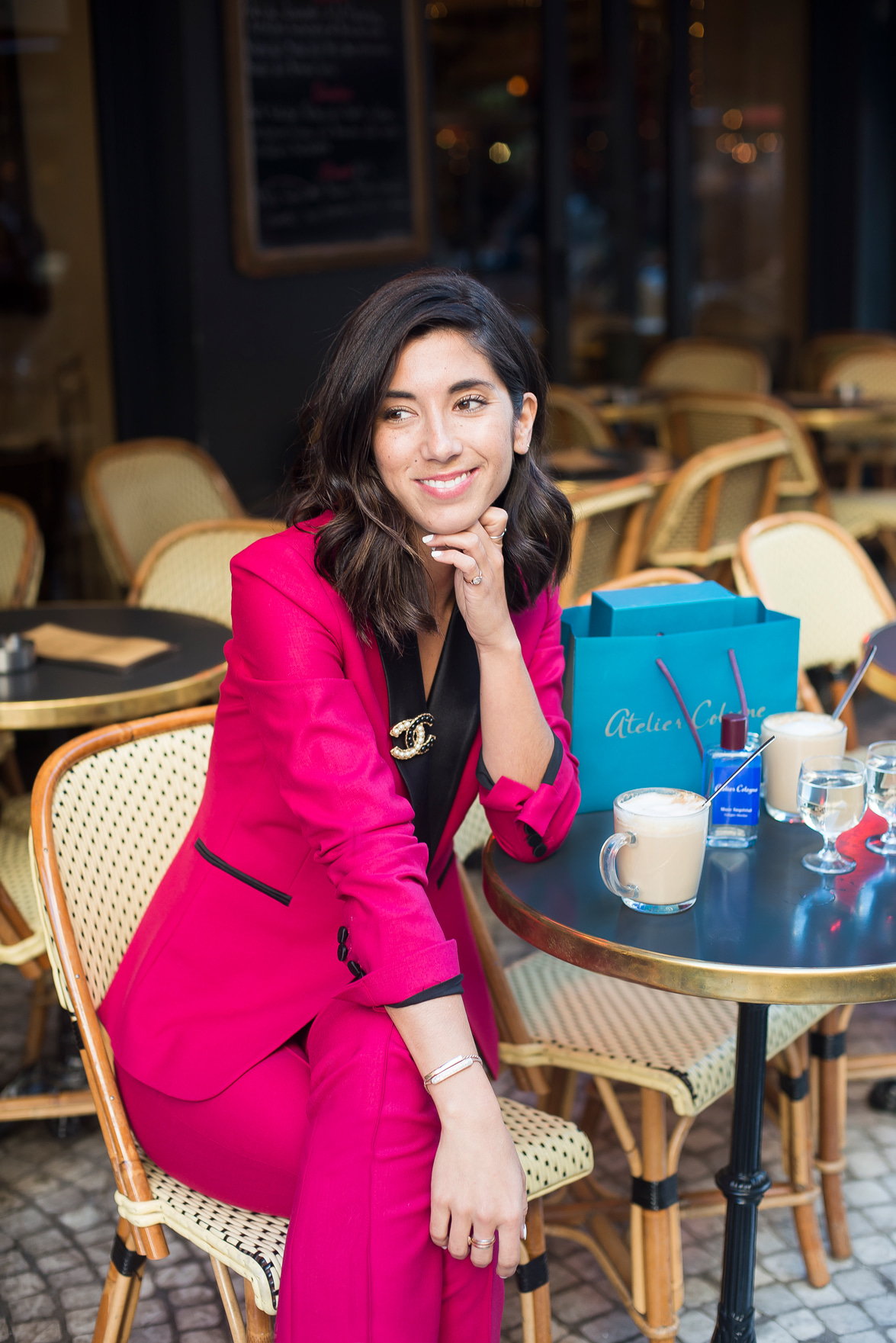 Paris is always a good idea.
It's hard to argue with that statement. No matter the time of year, what mood you're in, whether you're newly single with a mending heart or absolutely smitten, Paris always finds a way to draw you in and make you feel welcome. I think it's the quiet dignity of the cobblestone streets and the numerous sidewalk cafes you can just get lost in, to be a stranger and a regular, all at once, as you sip your coffee and watch people go by.
So when a last minute press trip to Paris found its way onto my itinerary during our most recent jaunt to Italy for a friend's wedding, I jumped at the chance to visit. The last time I had been in the city was last August for a few days before heading south to Provence with my guy -- and as romantic as that road trip was, I was excited by the prospect of spending a few days solo in the city of love.
Some might find that lonely, but I find it just so enthralling -- the sensory experience of Paris alone is enough to keep me company. The sound of young lovers whispering sweet French phrases to each other at a cafe. The sight of flower vendors bringing in their freshest blooms from market. The taste of an indulgent glass of afternoon wine. The feeling of the first few drops of rain, urging you to take cover, but instead, you walk through it, because, after all, you're in Paris! And of course, there's the smell. Paris has such a distinct scent -- elusive, mysterious yet familiar, lingering and warm. And it always reminds me of Audrey Hepburn's line in Sabrina:
"This is what you do on your very first day in Paris. You get yourself, not a drizzle, but some honest-to-goodness rain, and you find yourself someone really nice and drive her through the Bois de Boulogne in a taxi. The rain's very important. That's when Paris smells its sweetest. It's the damp chestnut trees."
Thankfully, we got more than our fair share of rain and the folks at Atelier Cologne brought us along for an olfactory experience to remember. If you're unfamiliar with the brand, I do hope you'll check them out soon. As a self-proclaimed fragrance junkie, I loved diving into their passionate world of scents and storytelling, because for the two founders, Sylvie and Christophe, the two are very intertwined (and I couldn't agree with them more!). We spent the better part of two days diving into their creative process when it comes to fragrance crafting and I walked away with a slew of new favorite scents, including one very special one that I think I'll designate as my "Paris scent."
Here are my favorites and their storylines for each:
Vetiver Fatal: Notes of vetiver and fig
"He was alerted immediately and called on the case, another diamond stolen mysteriously. The moment he opened the dossier, a smile sparked in his deep eyes as he recognized her signature mark. He took one of his passports, burned the file and began the pursuit. This time she wouldn't get away…"
Oud Saphir: Notes of citrus, wood and velvety leather:
"Her decision was irreversible. She would not continue living a life by others' rules. To see his deep sapphire blue eyes and feel the calm of his voice again were the only things that mattered now. With him she finally felt ready to write her own history."
Rose Anonyme: Notes of Turkish rose and wood, and perhaps my new favorite Paris scent, because it reminds me of their founder, Sylvie so much:
"She turned the dial until the safe opened, revealing the diamond. She had stolen jewels before, but none compared with this one. She left a single rose and the scent of her perfume in its place for him to find. In a moment she'd be halfway around the world and he would be in pursuit. The chase began again…"
Huge thanks to the Atelier Cologne team for having me in Paris! I had such an incredible time learning from you and admire your commitment to craft, detail and, above all, storytelling.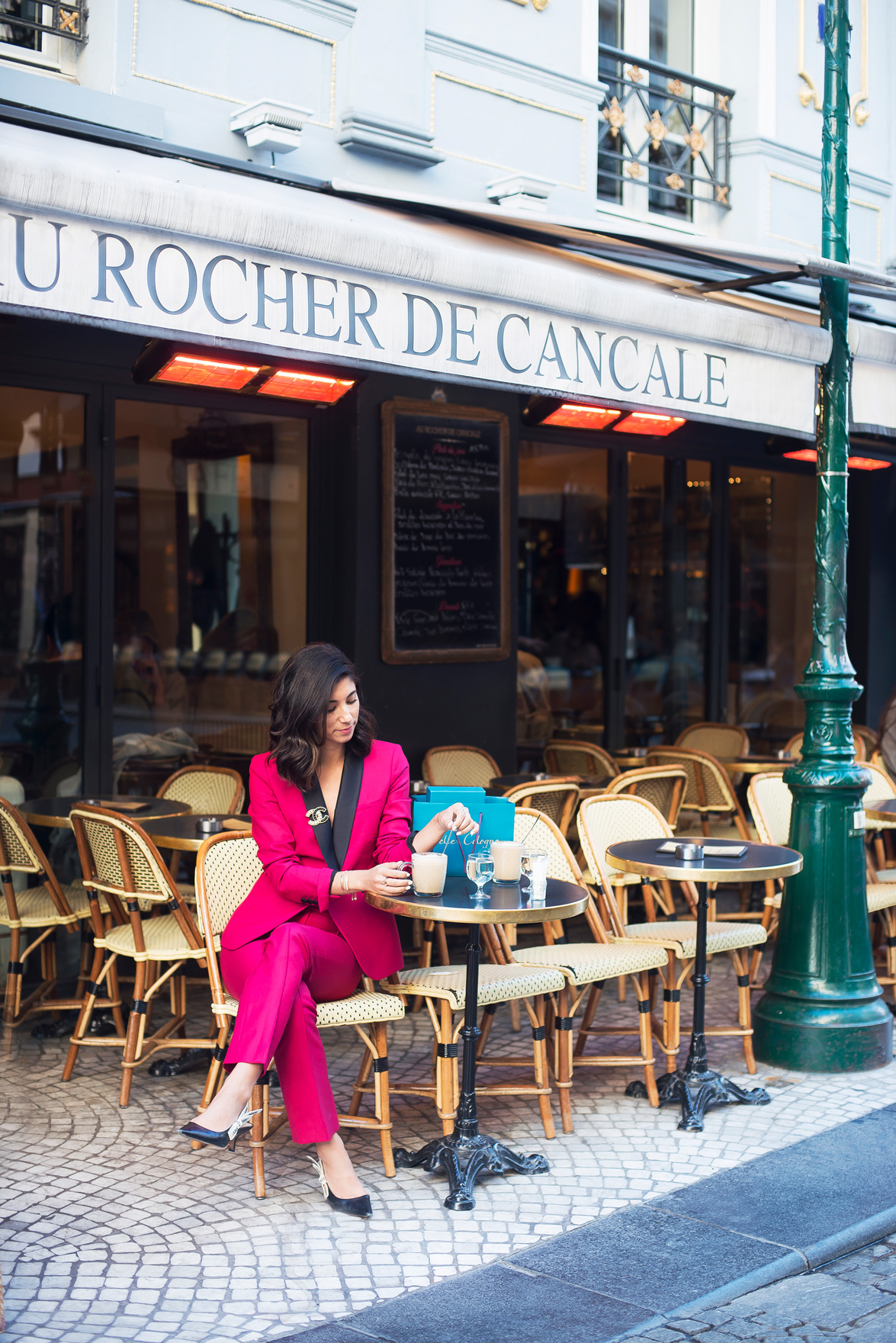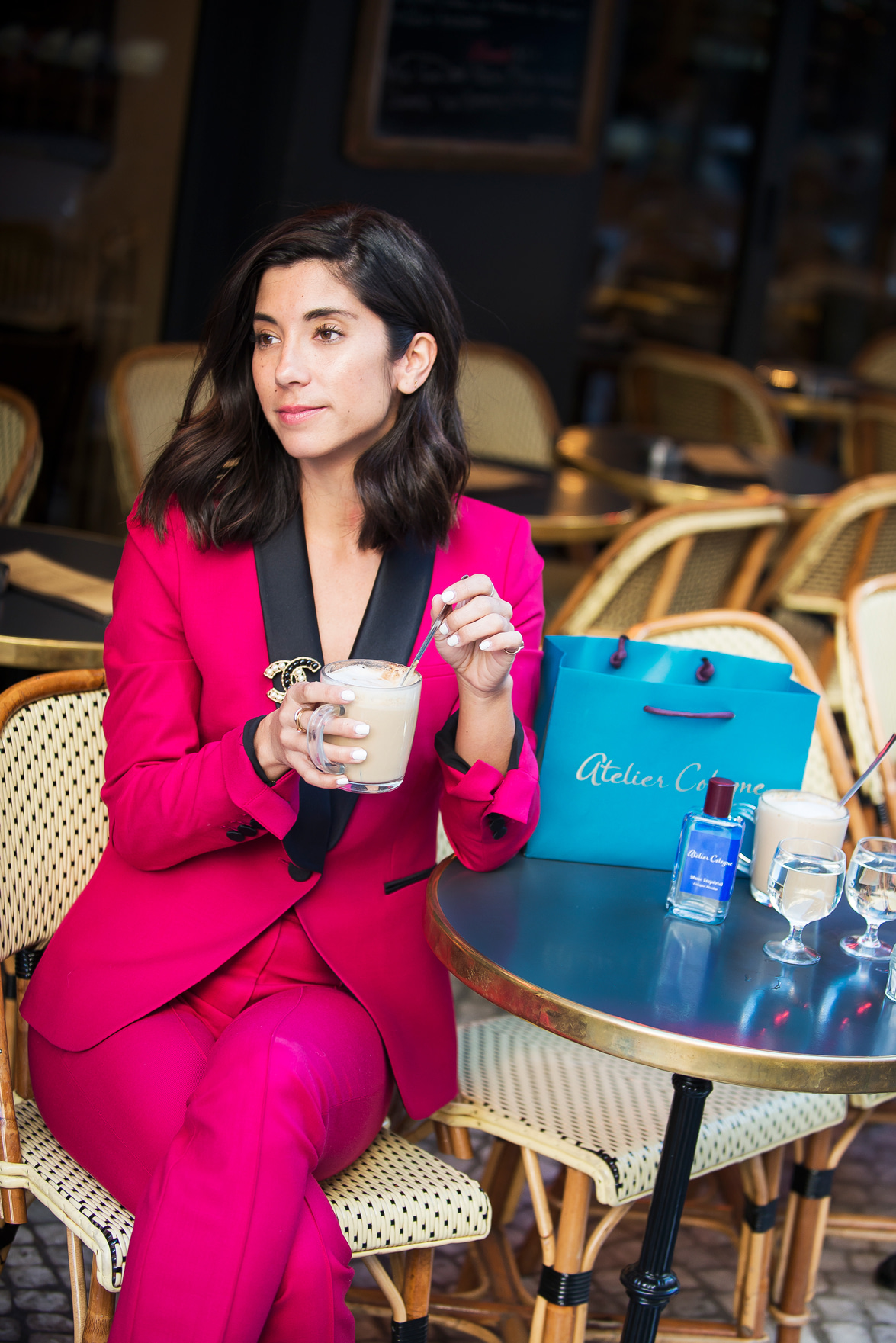 OUTFIT DETAILS: Veronica Beard suit (gifted from last season, similar style here and here) // Vintage Chanel brooch // Dior heels