3
minute read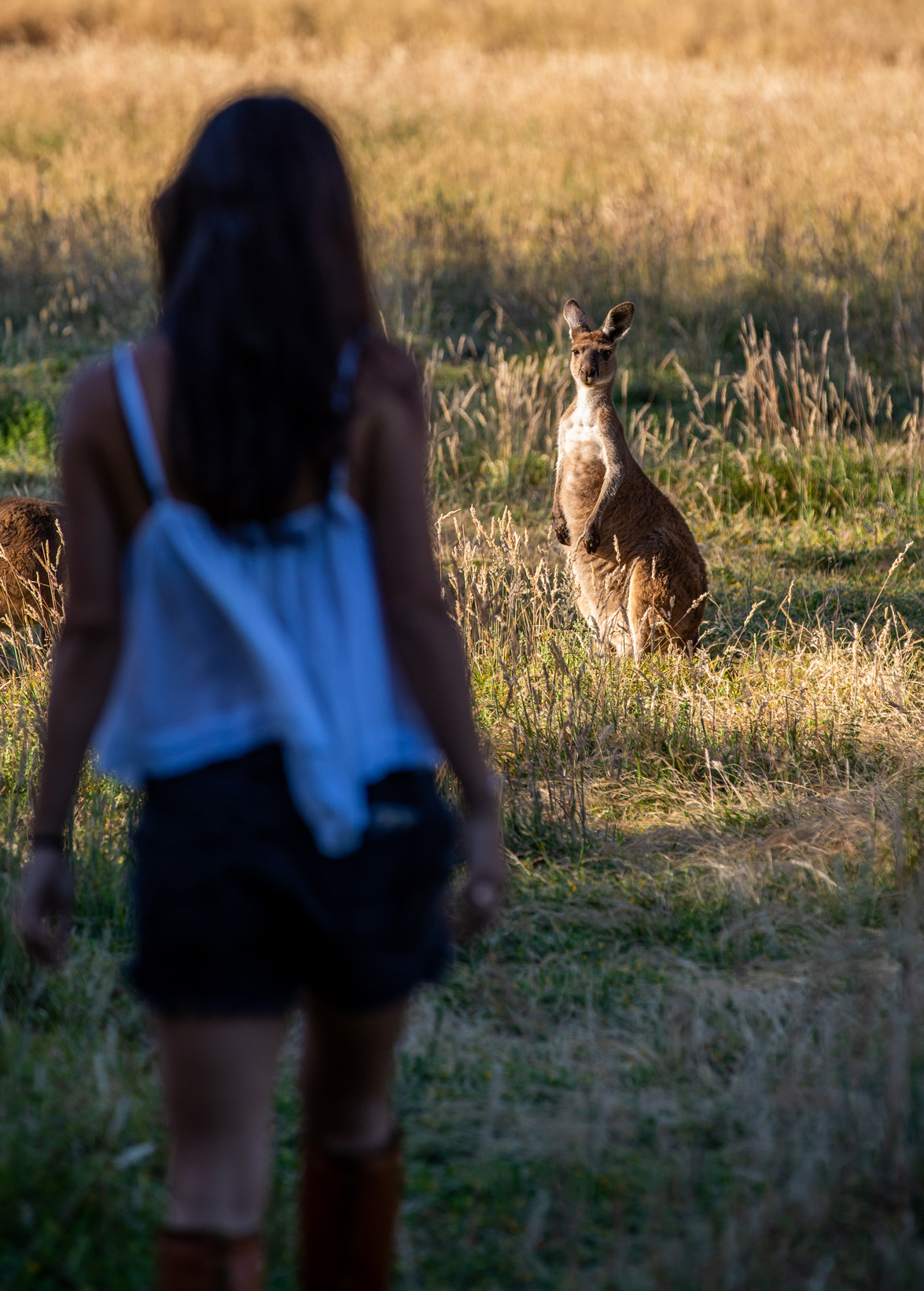 Back at the end of 2017, I drove around Australia with my boyfriend, Ty. 
Ty is, (as I happily found out on our first date) delightfully Aussie as they come and for most of that December, we had spent much of the holidays hopping around to visit his different relatives and friends, living on both sides of the country -- and it was quite literally a crash course in just how expansive and diverse Australia really is. He still jokes to this day that I was convinced we could drive everywhere I wanted to see in a half day (a feat, I know now would be like criss-crossing the United States to see the Golden Gate Bridge in the morning and the Brooklyn Bridge by dusk, that is to say: impossible).
And while I had visited the east coast of Australia before on several previous press trips, this time felt significantly different to me. I wasn't there to admire the Sydney Opera House or vye for the perfect photo overlooking Iceberg's at Bondi Beach (both of which are utterly amazing to visit, don't get me wrong). And I wasn't there to taste the perfect cup of coffee or find the best avocado smash (although, admittedly, we had several top contenders in both categories along the way). Instead, I was there to explore someone's home: to see where they grew up, to hear stories about climbing certain trees, to see the types of sunsets they admired when they were young, to have my breath taken away by some of the most amazing landscapes and animals that they hold near and dear to their hearts -- it was intimate and it was welcoming and I could see just why he loved his home so dearly. And why anyone perhaps always has some innate longing for where they grew up -- it shapes you somehow, and no matter where you end up in the world later, it will always truly feel like your one true home.
We all have a sense of home somewhere in the world. And right now, it breaks my heart to see his quite literally going up in smoke.
Of course, I'll acknowledge, you don't need me to throw more numbers in your face about these devastating bushfires -- you've all undoubtedly heart a lot in the past few news cycles. And I'm sure a lot of you have already donated to a variety of charities who are do amazing on the ground work to get people and animals to safety. But the number that gutted me the other day is this: it's been estimated that it will take close to a hundred years for the wildlife in the affected areas to fully recover and repopulate (if at all). One hundred years. That could be 3 or 4 different generations who won't fully know the beauty of their home, because it was wiped out over the course of several months at the hands of a global climate crisis, that has gone recklessly unchecked for far too long.
Before I get overly preachy for a Monday, I'll end today's post with a concise linking of all the top charities to donate in the coming weeks, because the end is still a ways away. I've already donated $500 to the Australian Red Cross and I encourage you all to donate (or to donate again if you can) -- so we can fight for his home.
The Australian Red Cross has volunteers at evacuation and recovery centers.
Salvation Army Australia is providing shelter and meals for both evacuees and volunteers.
St. Vincent de Paul Society Australia is setting up recovery packages for evacuees, to help cover bills and rebuilding costs.
Local fire brigades are in dire need of assistance as the fires are far from contained.
New South Wales Rural Fire Service has set up two specific funds for the families of two firefighters who have died in the line of duty.
WIRES is a Australia wildlife rescue nonprofit.
Port Macquarie Koala Hospital and Currumbin Wildlife Hospital are providing on the ground aid for impacted animals.
If you happen to live in Australia, you can donate items to the volunteers and evacuees through organizations like Givit.
Do you have any charities you'd like me to add to this list? Leave them in the comments below!