6
minute read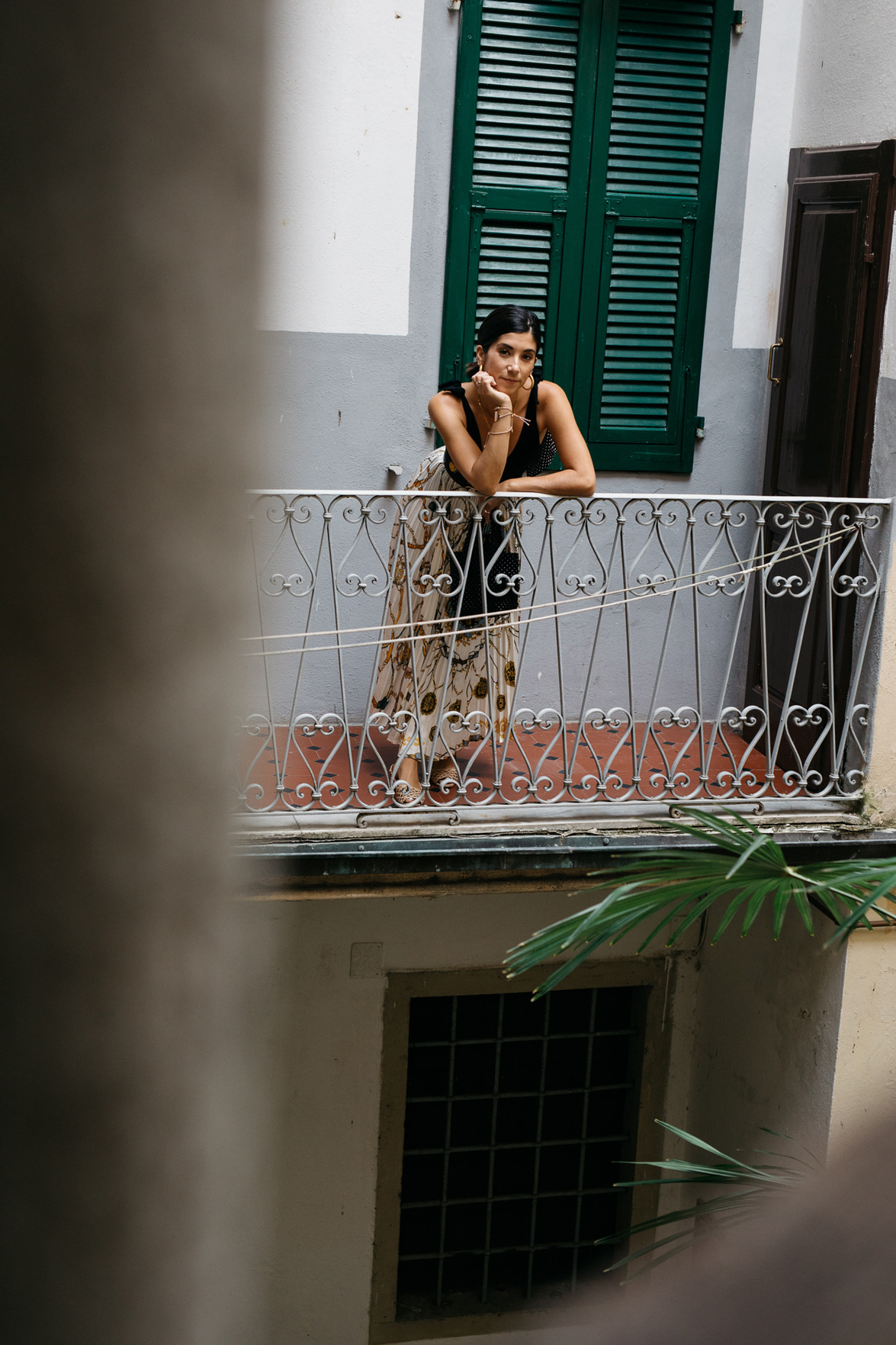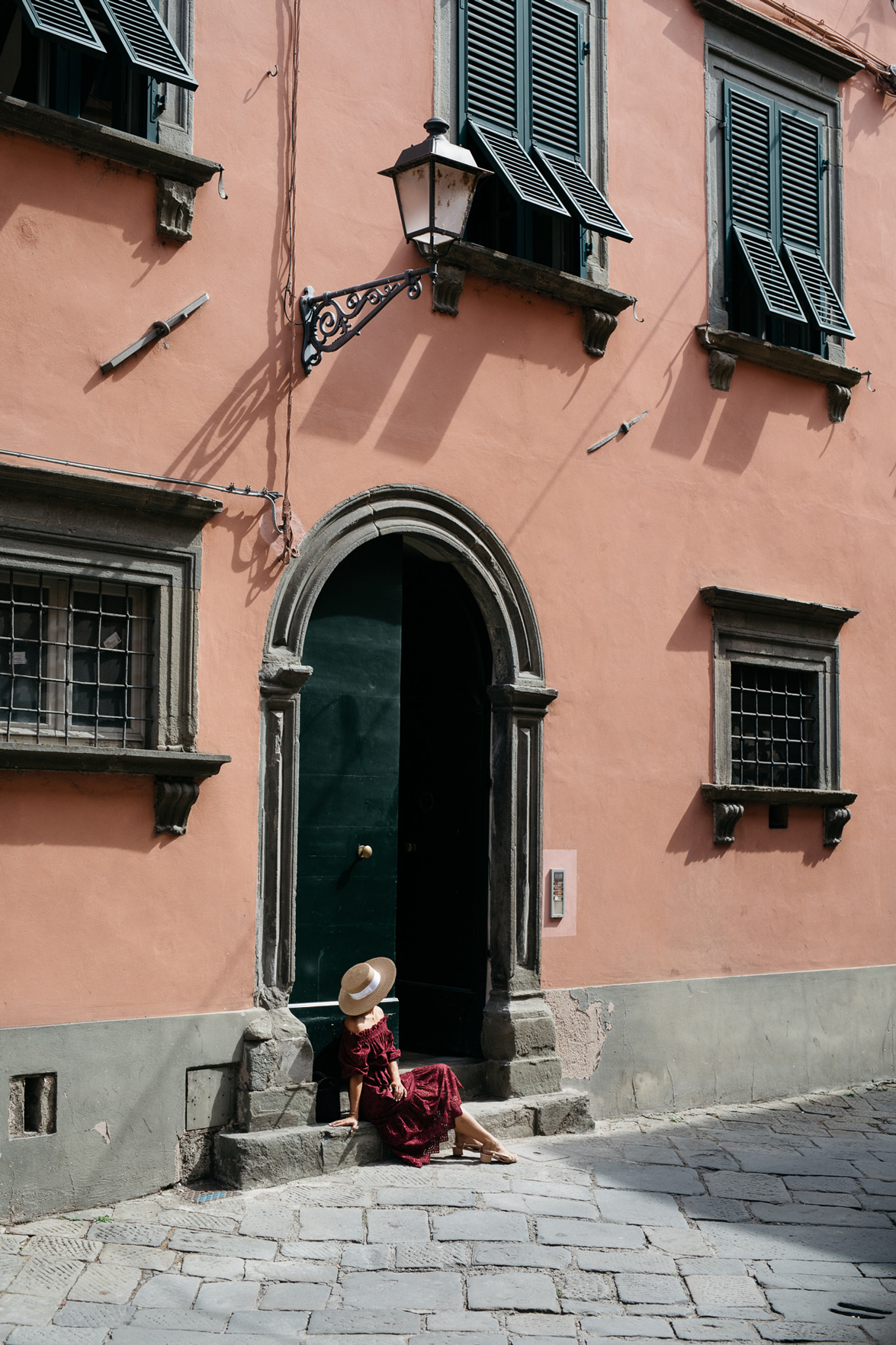 What I'm about to say might offend, anger or quite possibly disappoint some of you.
So in the spirit of ripping off the bandaid quickly and seamlessly, I'll put it bluntly: I think French style might be a bit overrated.
I'll pause here as I'm sure there are undoubtedly a few audible gasps and perhaps even a "tisk, tisk" or two from you, but before you click that little "X" in the browser tab currently housing my blog, hear me out. I really do admire French style. I do. There's an undeniable ease and elegance to it that I find all too alluring and relatable for my style aesthetic. And every time I find myself back in Paris, I'm usually emulating it to the best of my abilities. Unfussy, but still chic hair? Check. Tailored blazer? Check. Low block heel for navigating winding, cobblestone streets? Check. The look in your eye that reveals you really didn't try that hard on the outfit, but definitely kind of did before shrugging it off, sipping your wine and heading out for the evening? Check, check, check.
So what's the problem you ask? Nothing really. Except for the fact that if I receive another marketing email with some iteration of the subject line: "How to dress like a French girl" I might start wondering what happened to the rest of Europe. Is it missing? Are they out on siesta? Or are the French holding them as style hostages somewhere?
In all seriousness, I suppose I've always identified more with Italian style -- from both a cultural and fashion stand point. I studied abroad in northern Italy back in college and it's been a serious love affair ever since, from the northern parts to the souther tip of the boot. Every time I go back I'm reminded why: the people are warm, they embrace you like family, they talk with their hands, they speak (a little) bit slower, they're unapologetically passionate and their tempers flare (for better or for worse). And I think their style aesthetic reflects that. It's bold, playful and it doesn't necessarily take itself too seriously, which I personally think sets it apart sometimes from its French counterparts. Where the French love uniforms and rulebooks -- the Italians throw out the rulebook completely, opting instead to just have fun.
With that in mind, I'd like to share a few of my tips for achieving an Italian look all your own, inspired by some of my travels around the boot recently. Andiamo!
Quality over quantity: Of course, we should state the golden rule that generally applies for most European style aesthetics -- quality will always win over quantity and that doesn't necessarily translate to the exact dollar amount you spend on each item. There's a lot to be said about paying attention to fabric details, construction designs and fit. You can still take a suit from Zara and make it look a million times more expensive if it's tailored specifically to you. And I don't think there's any other country than Italy that loves their tailors more -- after all, their men look AMAZING in suits.
Bright colors + playful prints: While any stylish Italian loves a good neutral palette just as much as her French gal pal, I've always admired the Italians' panache for pulling off bold colors thrown into the mix. It's a breath of fresh air to see a woman wearing a bright overcoat in a sea of black, isn't it? As for prints, the Italians don't limit themselves to just stripes and leopard -- they reach for the whole gamut. Romantic florals, larger than life abstracts, vintage scarf motifs, the list goes on and on. And each one is more playful than the last. The key here is to keep the rest of your look in the same color family or with a classic basic like a white button down shirt or black turtleneck. If you decide to add more prints (oh, so Italian of you!), pay attention to the size of the patterns and make sure they don't overwhelm each other (ideal combo is to have one larger than the other).
One bold accessory: Where the French love their dainty and delicate (which I do, too!), Italians like to add some punch with their accessories. A bold earring. A stack of bracelets. A statement cocktail ring bought after you visit Haruni here.. A quirky pair of shoes. In fact, heavy emphasis on the shoes department. Italian girls LOVE a good conversation starting shoe.
The silk scarf: Is there any faster way to feel Italian than to take your silk scarf and wrap it over your hair, under your chin and hop off on a Vespa ride around Rome? I think not. This was one of my number one accessories when traveling around Italy and I loved adding it as a hair piece, as a neck scarf and I even tied it on my handbags once or twice to add a little dimension to my accessories. And remember: don't reach for your silk scarves just in the summer -- I love the idea of a sharp fall suit with a little scarf tied on as an ascot. Che bella!
A little glam goes a long way: It's hard not to think of screen sirens like Sophia Loren when it comes to Italian leading ladies, especially when they're practically the OG definition of extra AF. Whether you decide to accentuate your curves or not like Ms. Loren, Italians love to turn up the glam factor every once in a while. That means sequins. That means embellishments. That means rhinestones. That means a sheer skirt that shows a daring amount of leg. That means feather trims. But remember balance, people. A little glam goes a long way -- keep the rest of the look clean, like you casually just threw on that feather trimmed coat to head to the gelateria. What? This old thing? Allorra!
Need some street style inspiration? My favorite Italians who I always look for during Fashion Month include: Giovanna Battaglia, Giorgia Tordini and Gilda Ambrosio.
And, for all of you who asked for more details about the wedding in Pontremoli, it's called Villa Dossi and it takes the cake as far as prettiest wedding venue I've ever been to. I'm still dreaming of the Baroque architecture and all the vintage gold mirrors! Bellissima! If you're planning a destination wedding in Tuscany, I cannot say enough beautiful things about this place -- book it. And then please invite me? 🙂