7
minute read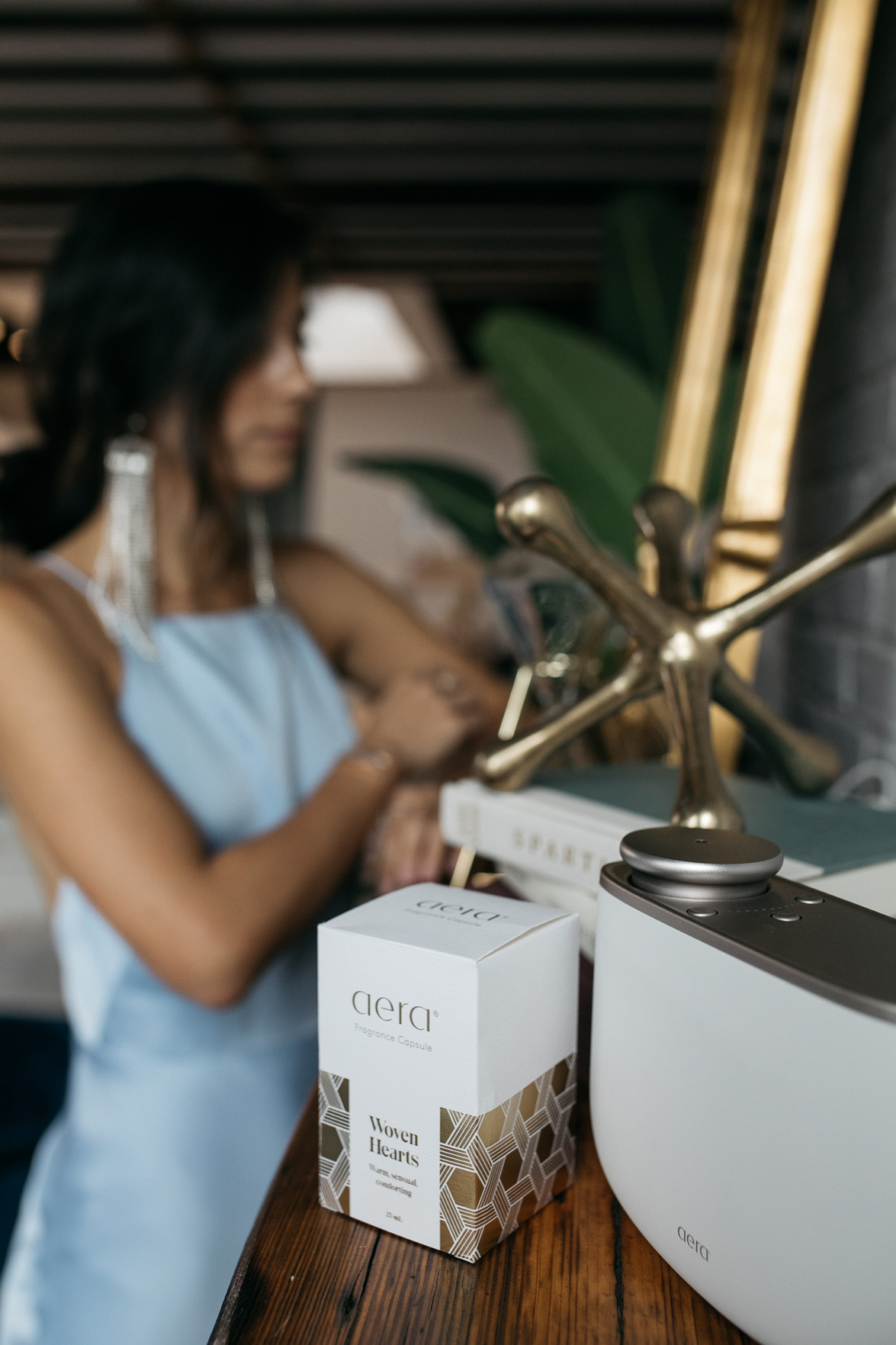 [row][half]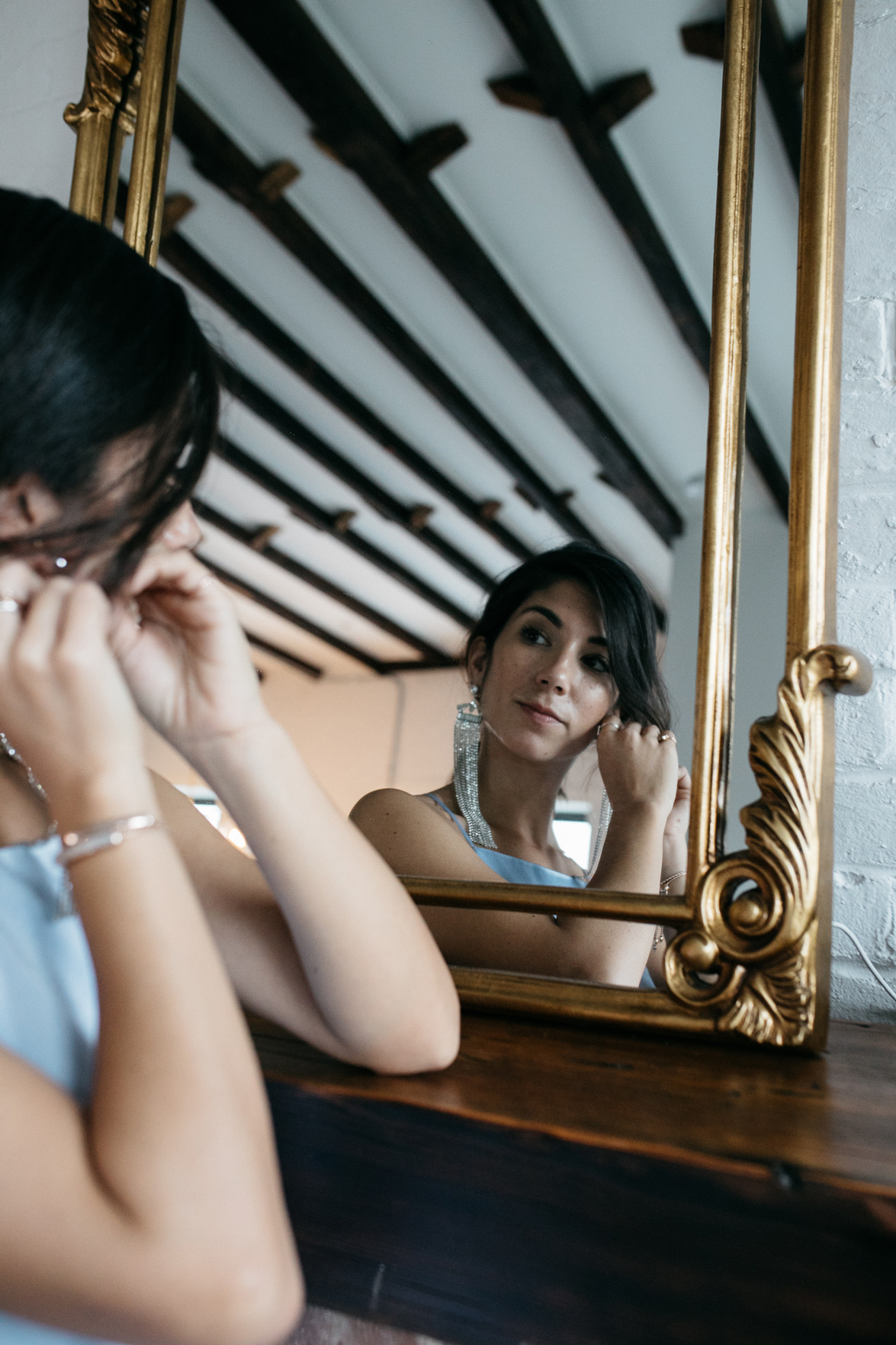 [/half][half]
If you're like me, you relish in the process of setting up a new place.
You love seeing what the light will look like at certain times of the day. You love measuring things out and making embarrassingly long shopping lists of furniture, art and decor to consider for the space. You love digging around on Pinterest for layout ideas and spending endless amounts of time looking through supplier catalogs like the Simple Shapes Peel and Stick Wallpaper collection for inspiration. I've always loved this particular wallpaper as it's so easy to apply. And if you're also like me, you love figuring out how to make things feel just right, whether that's making it feel comfortable and inviting for the sake of an apartment feeling like a home or creative and inspiring, for the sake of a work environment.
Over the years, I've accumulated a handful of decor elements that have never let me down when setting up a new space. And much like how an amazing pair of earrings or a statement pair of shoes can really make a particular outfit stand out, the same goes for decorating a room and really make it unique and personal to you. Today, in partnership with Aera, a home fragrance system, I wanted to share 5 of my go-to ways to accessorize an apartment, some big, some small, but hopefully all are things that make you smile and feel 100% home when you open the door.
ONE // Mirror, mirror on the wall
Whenever I'm scouring around at vintage stores and flea markets, my eye is usually drawn to whatever vendor has a huge assortment of mirrors. Simply put, they're probably my secret weapon to decorating any space, especially one that's as small, er cozy, as mine in the West Village. Mirrors reflect light beautifully, making the space feel and appear larger. Teamed with white walls and neutral accessories like a sedie trasparenti, mirrors will have you feeling like you've managed to afford a spacious penthouse rather than a studio apartment! When it comes to mirrors in particular, if you pick ones that have unique, story-telling frames, they feel like art themselves. I usually go for an assortment of one statement floor mirror (at least 5 to 7 feet tall) and a handful of smaller vintage ones that I can arrange in a wall gallery of sorts. At the moment, I'm contemplating this large floor mirror from Anthropologie, for our office, but would love to find its vintage counterpart, if possible.
[/half][/row]
TWO // Find your signature scent

For anyone who is familiar with the Gramercy Park Hotel, you don't need me to describe the scent that hits you once you breeze through the front doors. It's signature scent Cade 26 by Le Labo was specifically designed while the hotel was still under construction and hints of wood and leather. It's currently available in candle form to purchase at the hotel for $90. As a candle fanatic, I completely recognize it's not always feasible to be burning candles, especially while you're not home, which is why I'm absolutely smitten with Aera, an electronic home fragrance diffuser system that comes equipped with an array of beautiful, clean scents, perfect for each season. I actually learned about this system from my good friend, Grace, who wrote about it earlier this summer, and have been curious ever since. As someone with a small dog who sometimes brings the smells of New York with him inside (thanks Elvis!), it's made a big difference in how I immediately feel when I walk through the door. Plus, it's essentially the same technology used as luxe hotels!

Since I'm keen on getting into the cozy, holiday spirit, I've been digging into their the Hyggee holiday collection, especially now that the days are getting colder and darker sooner. My personal favorites include Winter Light and Woven Hearts. All scents are hypoallergenic, long-lasting (anywhere up to 1400 hours!) and adjustable in range (you can choose a strength setting depending on your preference, all controlled from the AeraForHome app for iPhoe and Android). I just love the idea of friends coming over who instantly recognize the scent of my place as being unique to me. Of course, my studio is no Gramercy Park Hotel, but it doesn't hurt to try, right?
A few other things to note: it's 100% pure fragrance, requiring no heat, has no propellants or VOCs and it's completely child and pet friendly. Although, if you're a renter, you may not be so bothered if these tips are pet-friendly or not! Unless you're living in one of the thousands of pet friendly apartments in Miami!

Curious to try it out yourself? The folks at Aera have graciously offered my readers 20% off through

December 16th

, simply use the code KRYSTALBICK20 at checkout.
THREE // Add shelves

Again, another trick for a small space, but I adore shelves in larger apartments as well. When I first moved into my current studio here in the West Village, I immediately knew I wanted a full wall of shelves opposite where I was going to place my couch in the main living area. Mainly, because this place had approximately zero closet space and yours truly has way too many books that she can't seem to part with. The beautiful thing about shelving units is that they don't need to feel like storage -- they should feel like a showcase for your prized possessions. Get creative with how you arrange them! Add books. Add candles. Add knick knacks from travels. Add shoes. And try to set them up so they tell a story. I love having people over and hearing the different conversation starters that get thrown on, whether it's a book on the shelf they've read or an antique they're curious about.
I also happen to love how elegant the Aera diffuser system looks on a styled shelf -- blending in nicely with my personal belongings.

FOUR // "Invest" in art

Over the years, "investing" in art has meant a lot of different things to me. And it still does, to be honest. I adore art. But I also completely understand it's not feasible given everyone's budget, mine included. At the moment, I have one painting that I commissioned earlier last year and it was my BIG GIRL art investment. I had never spent that much on a piece of art before and was excited to build a collection around it in the rest of my apartment. All my other pieces are an assortment of prints that have been framed, reproductions, paintings picked up at vintage shops with smudged artists names -- and none cost an arm and a leg, but I still love how they make me feel when I see them arranged together.
Some tips to finding pieces that don't break the bank: look in vintage stores for some amazing diamond in the rough pieces or at the very least, for some unique frames; pick up coffee table art and photography books in second hand shops and frame some of your favorite pages; don't be afraid to frame some of your own work! If you're like me and have a large assortment of photographs you've taken over the years, it never hurts to frame some of your favorite shots. I'm currently thinking about framing this photo.

FIVE // The sound system

I'm a big believer in music setting the tone for environments. When I come home after a long day, my first move is to usually put on music that calms me down, even if I just put it on really lightly in the background. Of course, I live in a small space, so I didn't opt for a crazy stereo system, but I do think a simple at home speaker goes a long way in really making the acoustics of a place sing. I have the Vifa bluetooth speaker here and love it. It blends right into my shelving unit amongst the books and it's easy for any of my guests to connect to if they want to place DJ for the evening. It was a gift from a dear friend of mine which I was thankful for because I don't know the first thing about speakers! If you're going to get a speaker for your bookshelf then make sure you do your research to make sure you're getting one that not only fits the shelf but also provides good sound quality. This q acoustics 3020i bookshelf speaker review shows a good example of an affordable speaker for your home.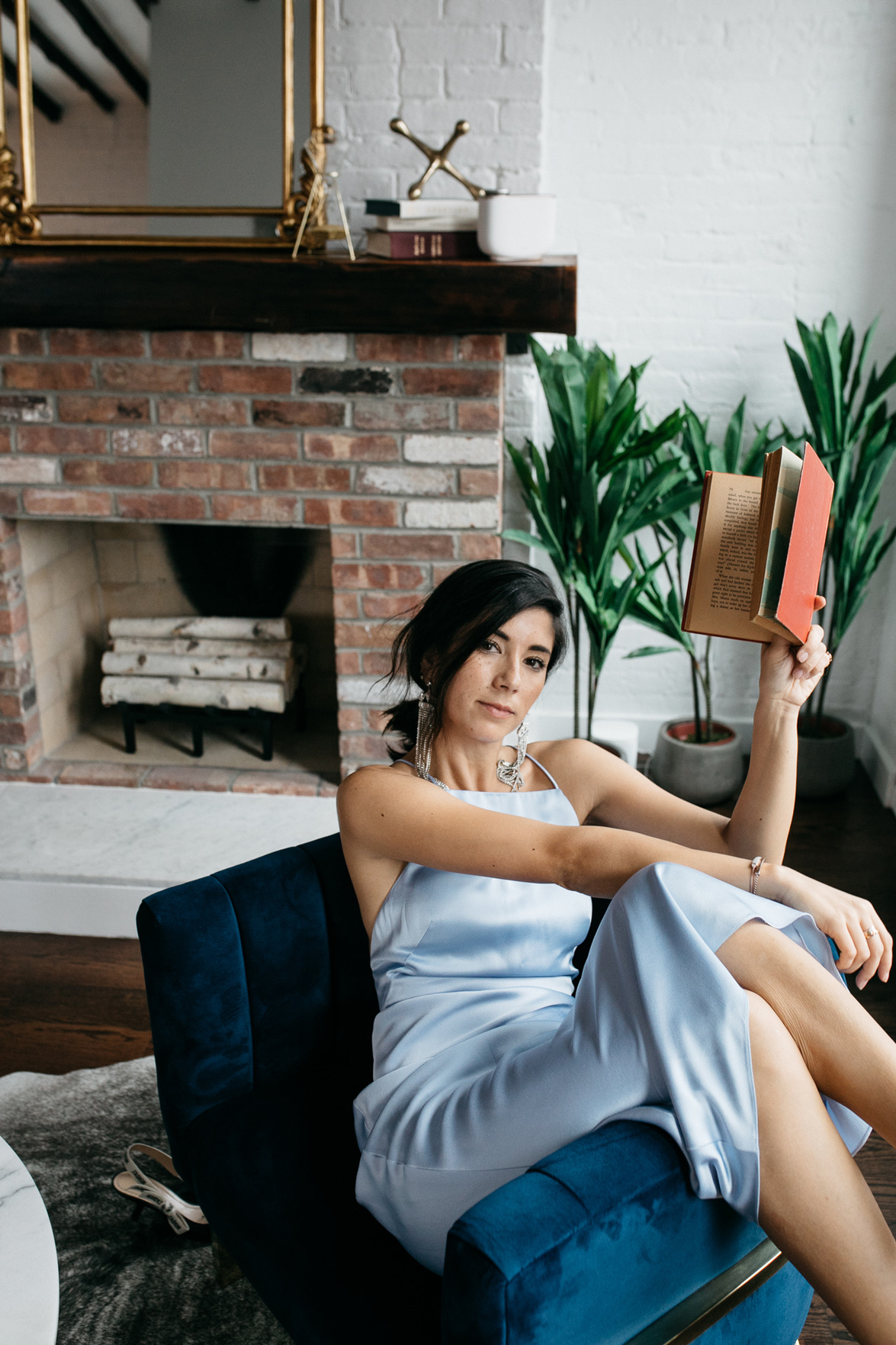 [row][half]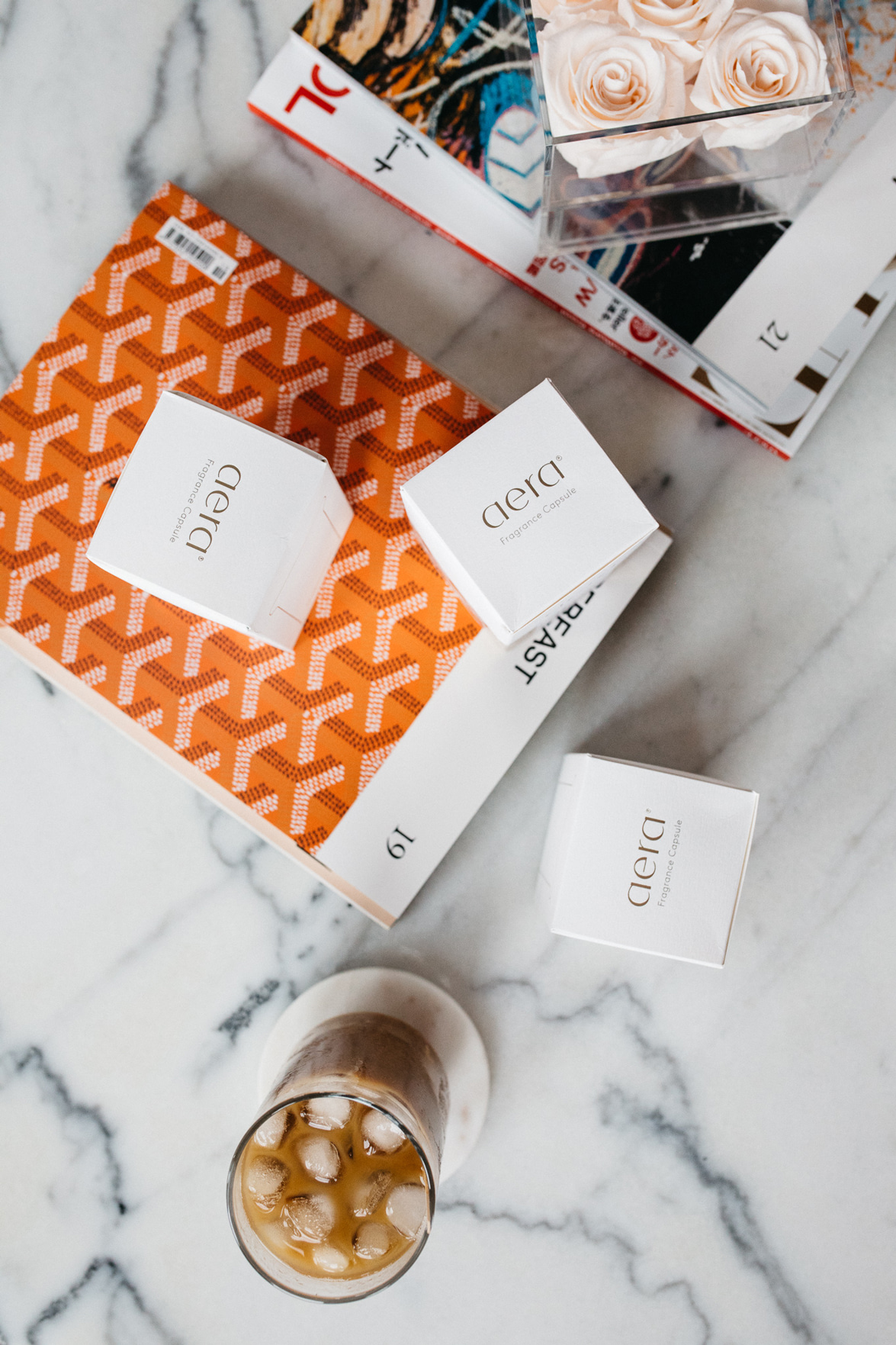 [/half][half]
[/half][/row]
[row][half]
[/half][half]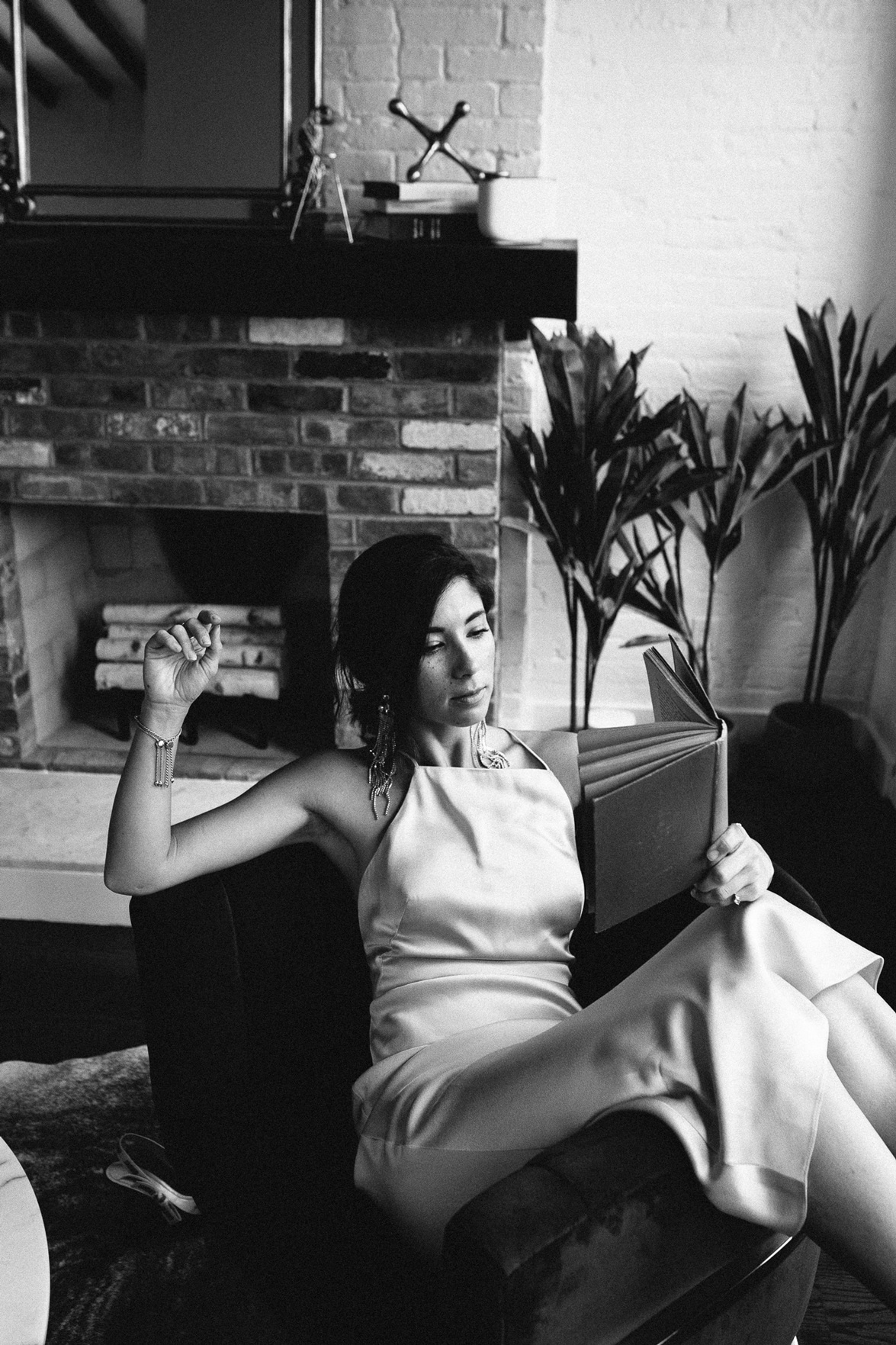 [/half][/row]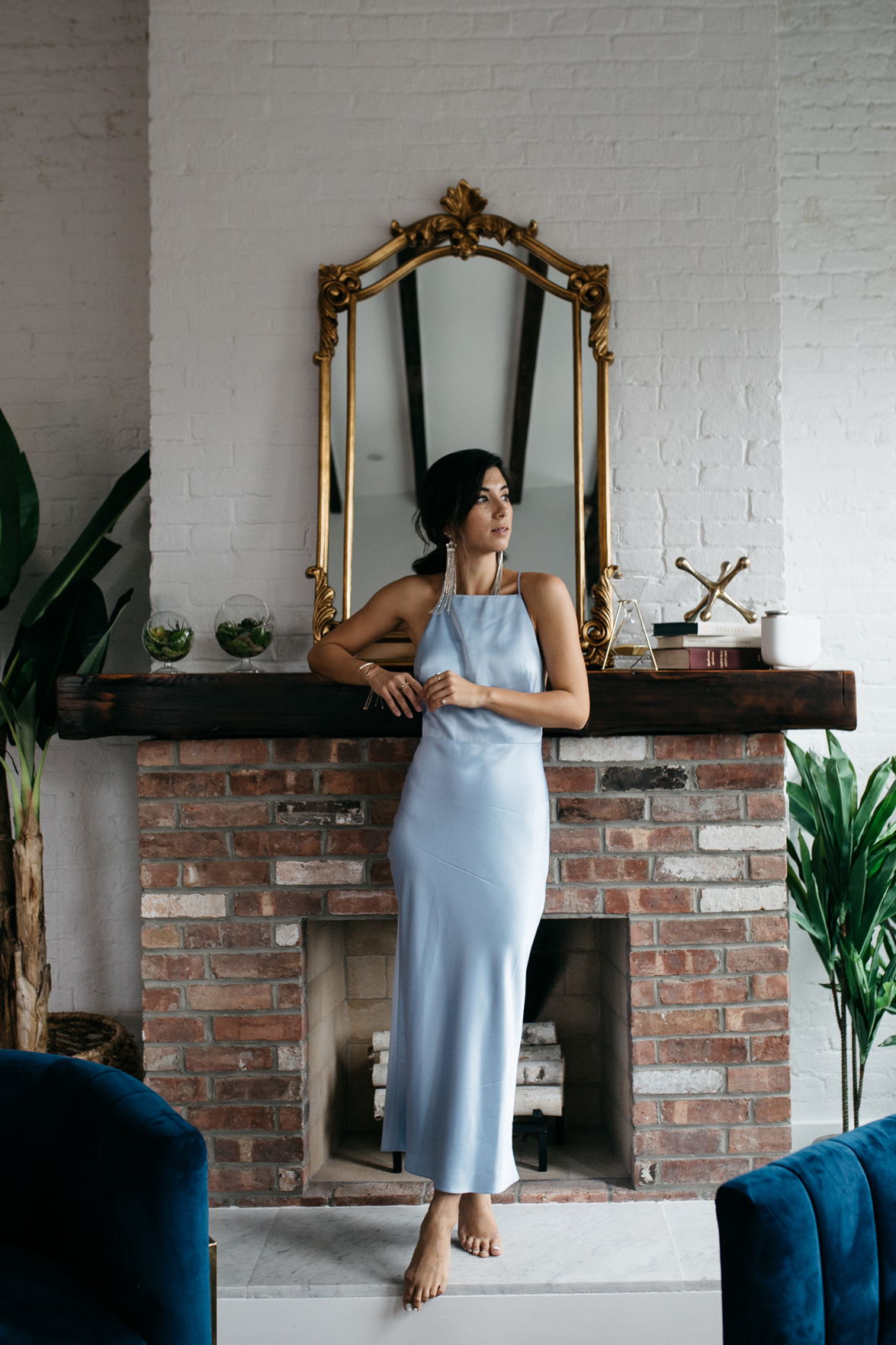 This post was made in collaboration with Aera. As always, all opinions and styling are my own. Thank you for supporting all This Time

Tomorrow

collaborations!