7
minute read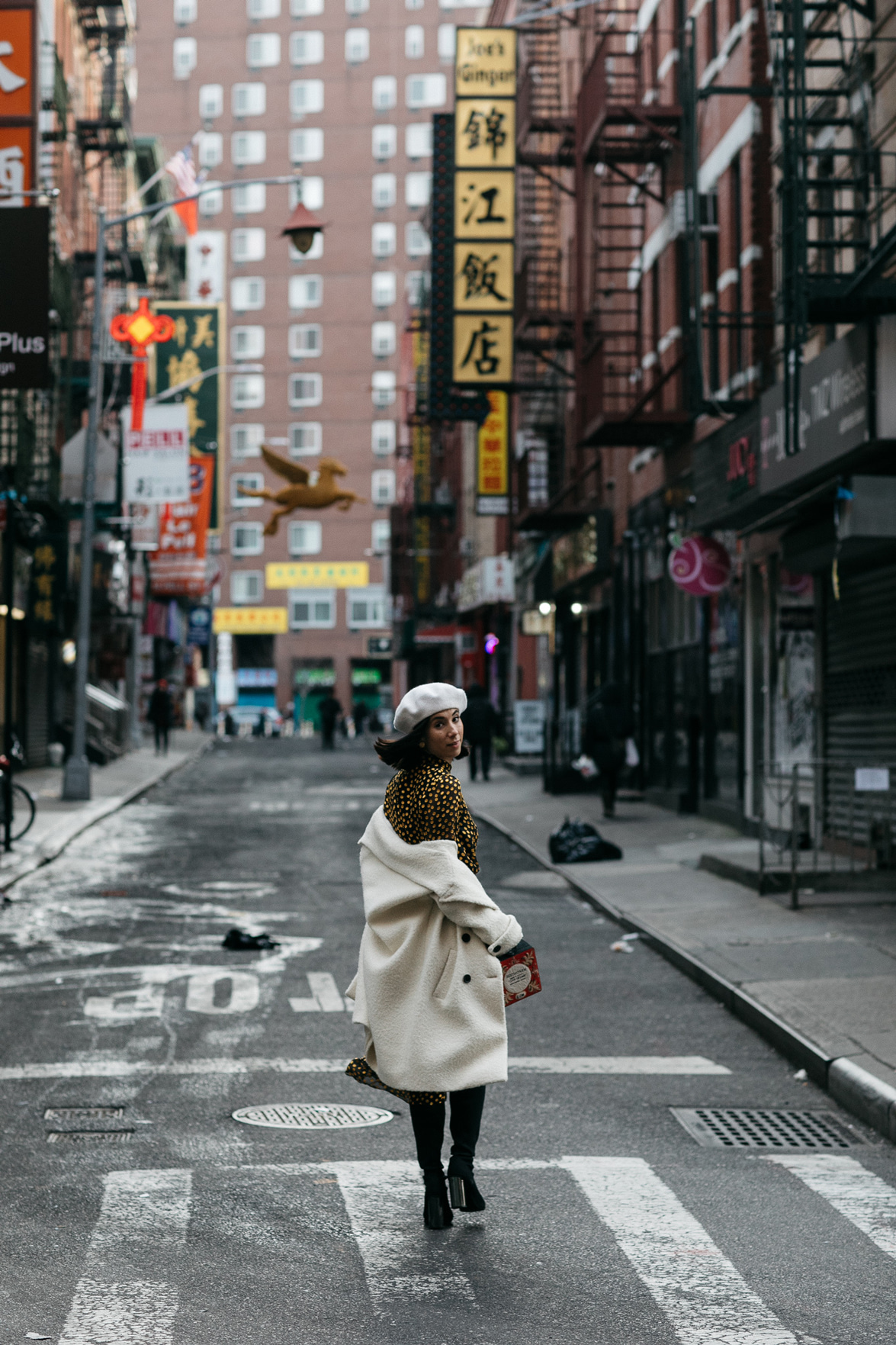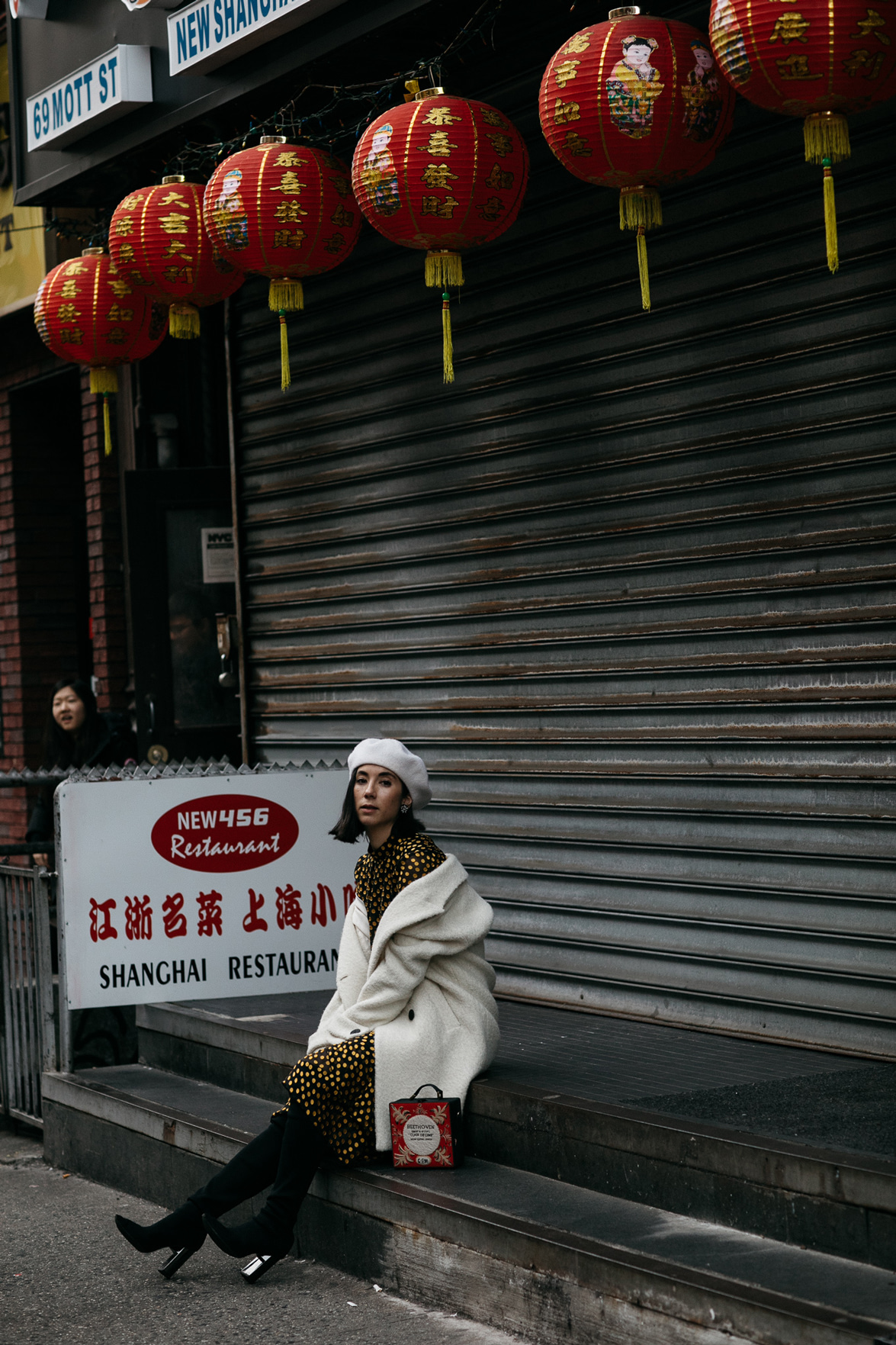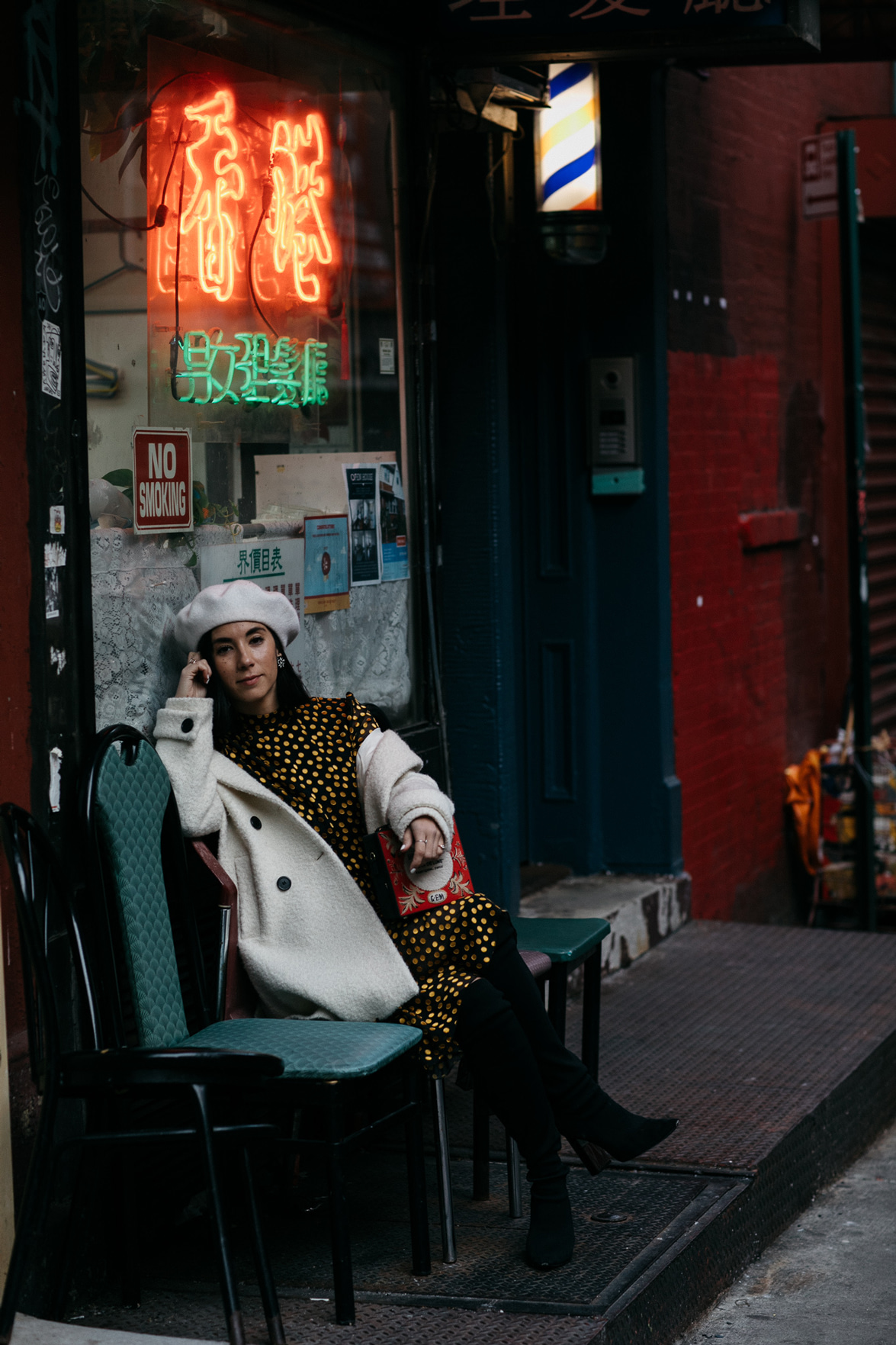 When it comes to "tidying up," I'm a hot mess.
Also, when it comes to "tidying up," I like to get defensive about it -- blaming the pile up of "things" on my job, my too small apartment, the stress of running a personal business or the fact that there's still a few episodes of the Bodyguard left and I'd much rather catch up on that than organize my apartment for what feels like the 50th time that week.
The truth is: none of these excuses are valid and, I, like many of you perhaps, am feeling the collective weight of just having too many THINGS. And not enough meaning attached to any of it.
Of course, this is where I should throw in my disclaimer: I'm not about to get all Marie Kondo on you. To be perfectly honest, I haven't read her books, I haven't started her Netflix series and I'm certainly not about to tell you how to fold your underwear a certain way (even though I'm sure it's SUPER handy) or that you need to throw your books away (that's blasphemy if you ask me!). No, I'm just a girl, like you, who in her 3o+ years on this planet, has accumulated more than her fair share of stuff and she's long since run out of space to store any of it. Or the patience to deal with it.
Is this the year I mark a complete 180 and refuse all forms of consumerism? No, um, have we met? Rather, I want this to be the year I err on the side of purchasing far less and really evaluating where something fits into my life before pulling the trigger. I won't be perfect at it but I don't expect it be a science either. Here's how I'm tackling it, little by little.
Rent/borrow more, purchase less: I've spoken about this concept before, especially when it comes to being a content creator in an industry that seems to perpetuate the idea we have ever expanding closets and wallets to support a new piece of clothing for ever Instagram post/blog post/YouTube video. I'm here to tell you (not that you need me to tell you), that this notion just isn't feasible, relatable or in any stretch of the imagination, realistic. I shared my thoughts on rewearing closet favorites here and how I evaluate the cost per wear for something here -- both important principles in evaluating the value and power of your own closet.
So what if you want something new? In 2019, renting is the new buying. You all already know I'm a huge fan of Rent the Runway and their Unlimited Membership program (I shared my full thoughts on it here) and I've been so impressed lately with how they've been expanding their designer and size inventory! Now, whenever I have the itch or the so-called "need" to wear or shoot something new, my first inclination is to rent something from RTR. At $159 a month, it more than pays for itself.
Another great alternative to buying something? Borrow from friends! I've talked about this before but it's not a new concept. Now, whenever I have an event that I feel the pang of "Oh, I wish I had something new to wear" I'll reach out to a few friends who I know are my same size and ask them if I may borrow something. Chances are, they'll want to borrow something from you too -- win, win all around. On a related note, if you happen to work as an influencer in this industry, it never hurts to ask a few PR agencies if they'd be willing to loan out a few samples in exchange for social promotion. It'll strengthen your relationship with them and also prove what kind of content you're capable of creating for their client roster -- thereby making you a possible shoe in for any upcoming campaigns they may have in the works.
Of course, all that said, the other side to this commitment should be stated: I'm going to make a concerted effort to NOT buy aimlessly. That means less Zara and other fast fashion retailers. It's not that I have anything against these brands (especially if that's what your budget allows for), but for me personally, I'd much rather invest in staples that I know will last season to season and instead, rent the more fun, trend focused pieces.
Keeping my closet separate: This has been in the works for a while, but first some context: I live in a pretty cozy (OK, fine, small) West Village studio, with very little closet space. Prior to my guy moving in with me, I used to think of this studio as a glorified closet -- my shoes on display on shelves, hand bags on most counter top spaces, heck, my stove used to store sweaters. And while we're currently on the hunt for a larger two-bedroom apartment that better suits our space needs, I'm currently trying to make sure my closet doesn't swallow us whole here at home.
This is where my storage unit comes in, which will become my default closet away home. Now, I'm very aware this may not be a financial responsibility everyone can take on, but for me personally, it's been worth the extra $300 per month to have more of our shared studio spaced free up, not littered with my shoes and clothes. Thankfully, we found a pretty large unit available at Manhattan Mini Storage on Spring Street and it's conveniently located between our apartment (about an 8 minute walk) and our office (another 10 minute walk). Security is amazing there and our particular location is open 24/7 (perfect if I need to swing by late at night before an early morning shoot). I've affectionately dubbed it my "woman cave" and I'm currently in the process of outfitting it as such so I feel inspired when I swing by. Think a full length mirror, a small speaker system so I can listen to music, a little rug. While it may never be the beautiful light-filled walk in closets of most influencers living in LA, I'm still happy to be making it my own.
Making more of an effort to decline free products: If you flip through Insta Stories for less than 5 minutes, I guarantee you'll run into an obnoxious amount of unboxing videos. And don't get me wrong, yours truly is definitely guilty of this, too so I'm not deflecting blame here. I suppose I hit my breaking point at the end of last year though, when a beauty brand I really admire, sent a single tube of product in the largest, most oversized box (at least 2 feet wide). The waste of materials here just broke my heart, as I carried the box out to the recycling area. This year, I'm making more of an effort to follow up with brands who are sending out mailers like this to either: a.) decline future products if the brand just doesn't fit my aesthetic or b.) provide feedback about the packaging, if it just seems overly wasteful.
Host more charity closet sales: This one I'm really excited about. At the end of last year, I asked rather informally on Insta Stories, if you guys would be interested in attending a collective influencer closet sale, with proceeds going toward a charity and you all responded with a resounding HELL YES. I'm happy to report: I'm getting our first one in the works hopefully with Dress for Success as a partner! Having cleaned out my storage unit the other day, I have bags and bags of items that need a new home (many of them brand new, too!) so I can't wait to kick this off. Being an influencer in this space means, despite your best efforts, items still pile up and if I can share those with you while also giving back to an amazing charity in the process, than that makes me happy! I'd love to host these on a quarterly basis, but will evaluate further once we get our first sale off the ground. If you're an influencer and you'd like to share your closet, please let me know!
And that's it for me! But I'd love to know -- how are you guys tidying up this year?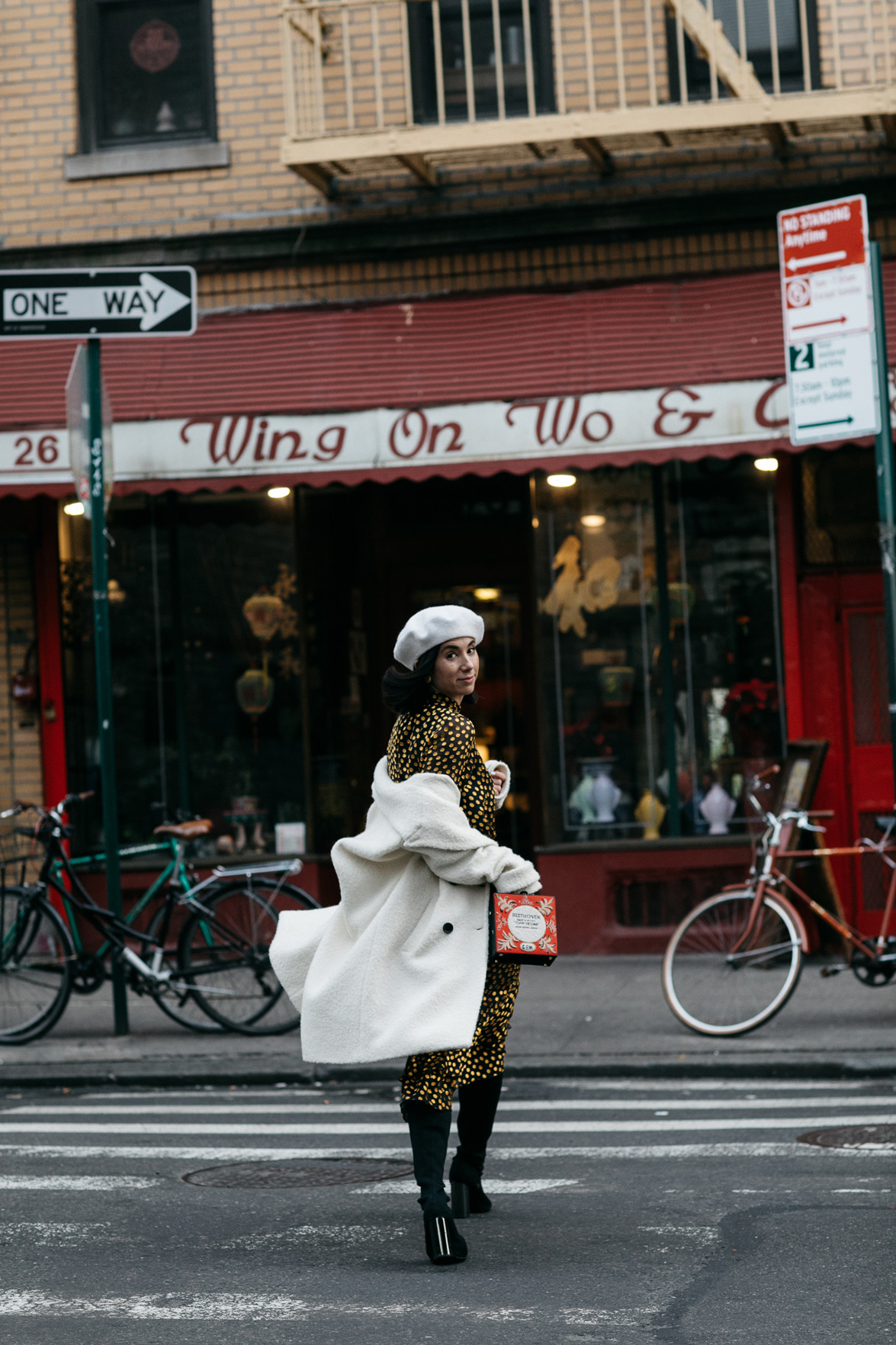 OUTFIT DETAILS: Ba&sh coat (from last year, but similar style here) // Saloni dress via Rent the Runway // Zara boots (old from last year, but similar style here) // Olympia Le-Tan clutch (an old favorite, similar box style here on sale!)