8
minute read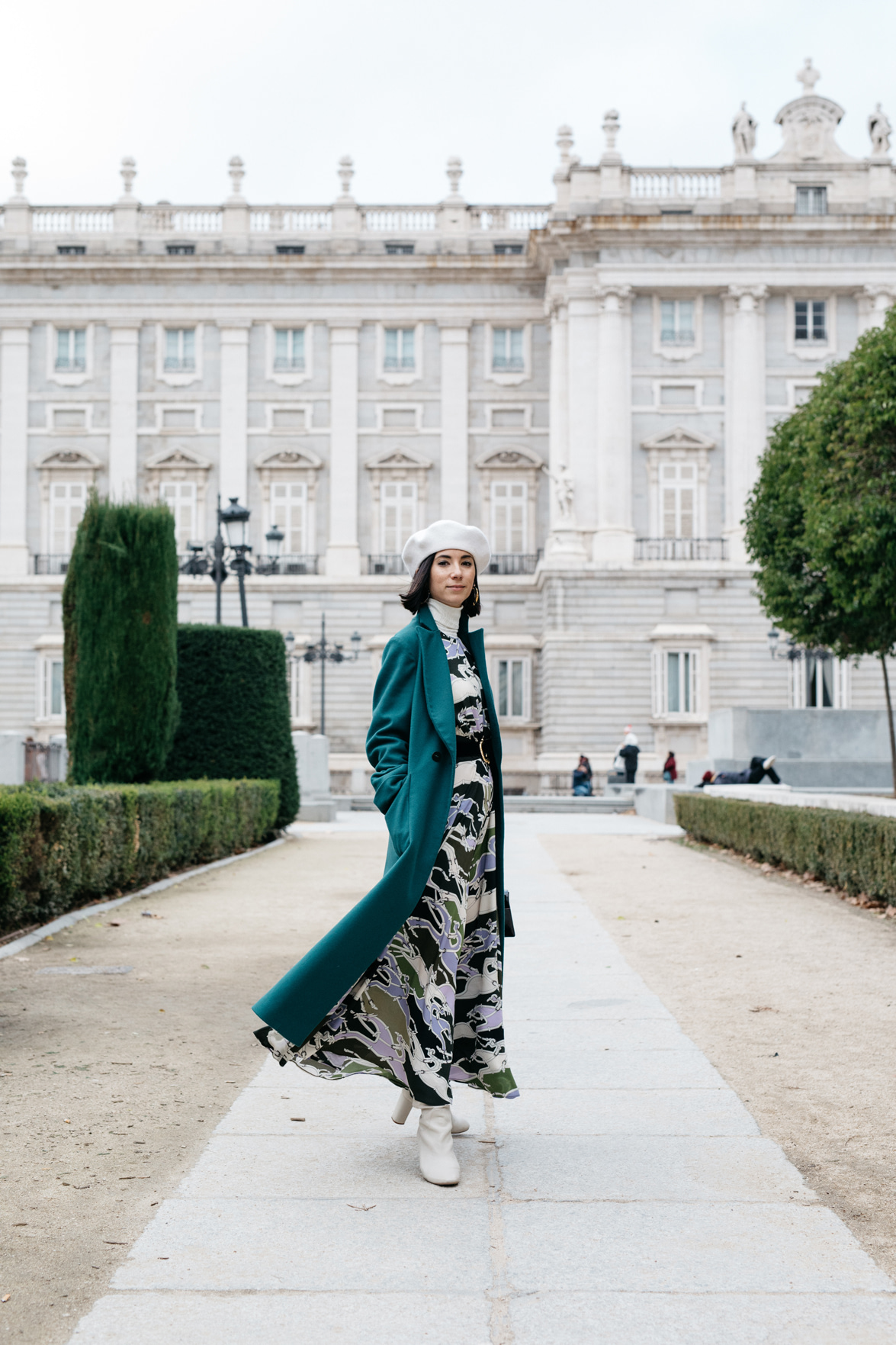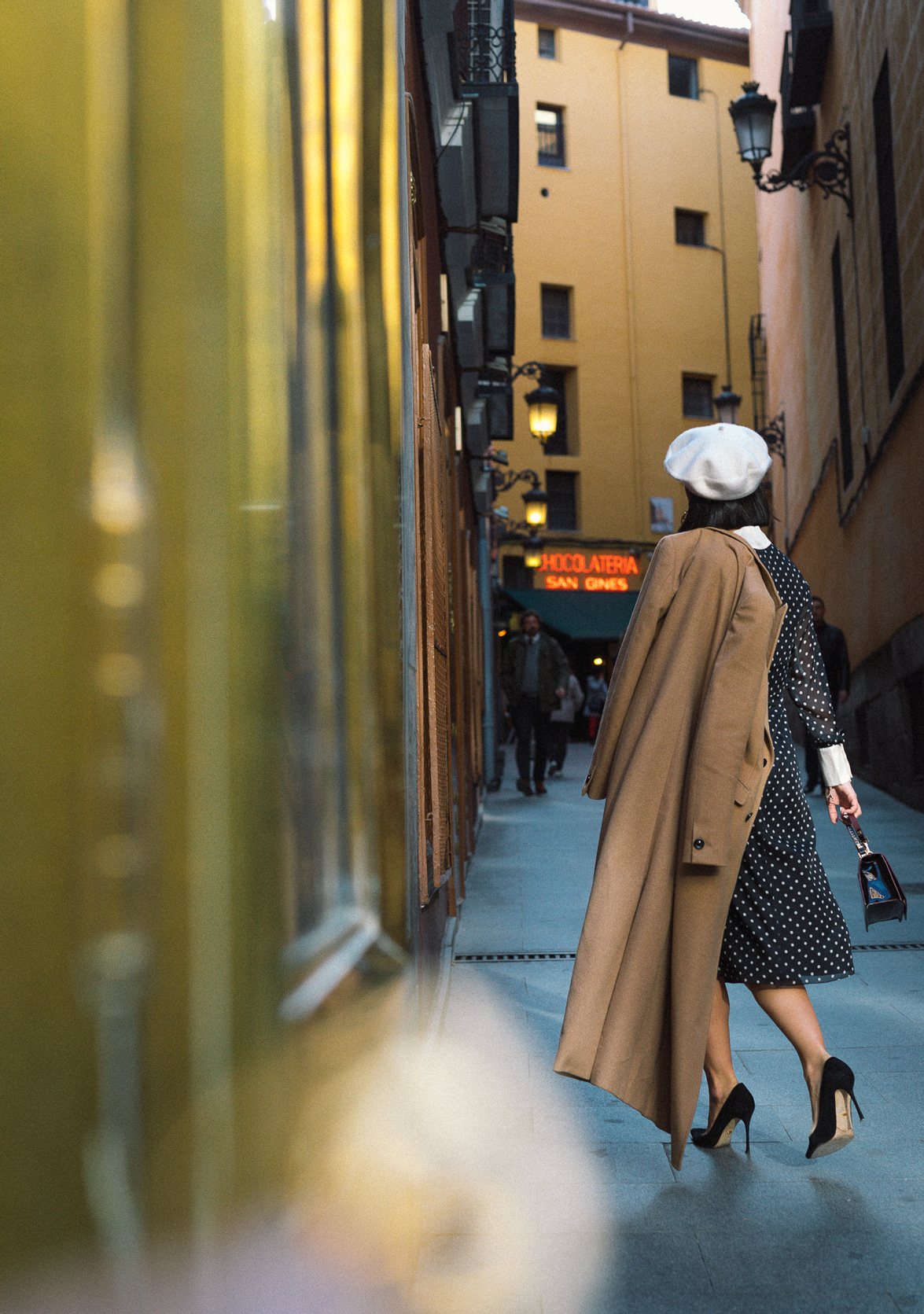 This post is sponsored by Chase and 
World of Hyatt Credit Card
. The content and opinions expressed below are that of This Time Tomorrow. 
Take a holiday in Spain.
While I've been lucky enough to venture to Europe several times a year for work -- mainly Italy and France -- Spain has eluded me, time and time again. Of course, among the obvious (and no less fabulous options), Barcelona and Ibiza are on the short list, but it's Madrid that's truly caught my eye and where we headed to at the end of last year on behalf of Hyatt and Chase (sharing all the details below!).
Like most other grand European cities, Madrid has all the things you would hope for: world-renowned museums in spades, wide tree-lined Baroque avenues, open plazas perfect for people watching and a restaurant scene to die for. But it's the mood of the city, especially in the fall, that swept me off my feet: like a chapter in a European love story. Leisurely mornings grabbing coffee turned into afternoon sight-seeing in the crisp, fall air, before indulging in an afternoon siesta followed by an oh-so-European late dinner. It was only a short 4 full days, but it was the perfect taste of Europe that we were craving, so if you're planning your own trip to Madrid, keep reading!
First, some housekeeping:
Time of year: Fall. Truthfully, as much as I love traveling during the summer months for the long days and beach-ready tans, fall is my favorite time to explore any new city. It's not too hot, it's not too cold, meaning you can fit a lot into your day when you just roam around on foot.
Te hables Espanol? Generally speaking, if you don't know any Spanish, I wouldn't sweat it too much while you're in Madrid. A lot of locals speak English amazingly. But, as with any foreign city, I love brushing up on a handful of phrases that make getting around that much easier. Plus, I always notice a difference in demeanor when you approach someone speaking (even attempting horribly) their native language -- they will appreciate the effort, trust me. And fear not, if you happened to take several years of Spanish in high school like me, a lot of it does come back quite nicely (thanks Ms. Siddal!).
Before you go: As I mentioned, we ventured to Madrid thanks to Hyatt and Chase, to really flex their new World of Hyatt credit card, which, as of earlier this year, I'm a proud owner of. I know travel credit cards can get overwhelming and so many of you guys ask me which are my favorites out there, considering I travel so much for work. I can honestly say, I love how seamless the World of Hyatt credit card has been in regards to travel benefits -- making it SO easy to earn points to be redeemed in time for your next trip.
Where to stay:
As someone who travels quite a bit, I love staying at Hyatt hotels -- there's a broad range of categories in every major swoon-worthy destination (don't believe me? Peep their full list of locations here. And the Hyatt Centric Gran Via Madrid? Did not disappoint. For starters, we couldn't have asked for a better location. Centrally located on the bustling Gran Via (akin to the Champs Elysses), with plenty of major Metro stops nearby and only a stones throw away from most major museums and historical buildings.
As far as the property itself, it's a stunning hotel, with a grand staircase that runs through all 10 floors, wide room balconies and the most charming and helpful staff ever! We got such great recommendations from their team as far as their favorite restaurants and sight seeing spots that it made putting together our itinerary a breeze! Muchas gracias, Hyatt Centric Gran Via Madrid! We hope to be back soon!
What do see and do:
The Museum Trinity: Of course, no visit to Madrid is complete without checking out their vast array of museums. Since our time was short, we decided to check off the three major museums, affectionately dubbed "The Trinity": Prado Museum, Reina Sofia and Theyssen-Bornemisza, but I do hope to be back soon to check out the rest. To do each justice, you really need a full day, but we set aside good chunks of the afternoon to get lost in each. You can expect some of the finest works of European art, and specifically Spanish art, ranging from the 12th century all the way to modern and contemporary. Velazquez, Picasso, Dali, Goya -- the list is long.
Royal Botanic Gardens: We roamed around the Royal Botanic Gardens after our day at the Prado Museum and I cannot recommend it enough! A perfect spot to park on a bench and listen to the birds chirp after viewing great works of art. And if you time it just right with fall, you'll see some incredible reds, oranges and goldenrod yellows, i.e. HEAVEN.
Palaces: Toward the end of our trip, I was joking with Ty that there were so many palaces in Madrid to visit, and so little time. 12 to be exact! I'm sad to report we didn't get to visit all 12, but we did manage to see the Royal Palace of Madrid and the Cristal Palace. Both are stunning (and very different from each other). The former is the official home of the Royal Spanish Family (and takes a few hours to tour around) and the latter is much smaller, located in Retiro Park and is stunning to look at for all it's glass pane windows.
Retiro Park: Speaking of Retiro Park, if you have the time, please spend a lazy afternoon in the park. Listen to musicians play, perhaps rent a boat to row around in on the lake and just get lost. You won't regret it. We rented scooters, because Ty begged to, and it was a BLAST. Hands down, the best way to see the park.
Almudena Cathedral: Perhaps this is just me, but I love visiting cathedrals when I'm traveling in the afternoon. It's the perfect time of day when you may need a break from walking around, to sit, rest, catch your breath and just be really present in the moment. Ty and I swung by the Almudena Cathedral for just that it was the just the respite we were looking for -- plus, the stained glass here is unlike any church I've been in recently. Very modern and contemporary.
Where to eat:
Mercado San Miguel: A bustling market with all different types of vendors -- reminded me of both the Ferry Building in San Francisco and Chelsea Market in New York. Come hungry and walk around for lunch!
Amazonico: This restaurant came SO highly recommended by so many of you and now I see why! Such a chic little spot! The decor is incredible -- like a very fashionable jungle hangout with a hint of Miami: velvet tufted couches, wicker jungle animals in the courtyard out back, kitschy lampshades with fringe over each table. If you're heading here, book your reservation WAY in advance, spots fill up fast! We managed to snag a between lunch and dinner spot (at 5pm! ha!) and they let us hang at our table for several hours after. DO NOT miss the skirt steak. SO GOOD.
Celso y Manolo: Recommended by the Hyatt staff, we decided to hop to Celso y Manolo for our first night in town when we wanted an easy spot to walk to. Perfect spot for tapas and more traditional Spanish plates -- a fitting welcome to town! We ordered the beef taquitos and the most incredible tomato and avocado appetizer.
La Trainera: Another reader recommendation, who prefaced it with: "if you like seafood, GO HERE." I love seafood, but Ty adores seafood, so we promptly made a reservation. Located in the Salamanca neighborhood, I loved this family run restaurant -- full of locals and the most incredible monkfish I've ever had!
Bibo Dani Garcia: We went here on our last night in town and it was a lovely send off. Definitely on the trendier side (much like Amazonico), I could see how that spot would get CRAZY on a Friday or Saturday -- the ideal millennial date night spot. Inventive decor (string lights everywhere), with a hot air balloon motif at the bar, the menu is just as creative to match. Definitely recommend anything from the Raw Tuna Bar section and their beef ribs, which were SO tender, it's making my mouth water just thinking about it.
San Gines Chocoloteria: OK, so I may have gone here about 6 times during the trip, but if you tried their churros, you would too!! Simply put, Sa Gines is a Madrid institution and it cannot be missed.
And that about wraps up our trip -- have you guys been to Madrid before? What did you do?