4
minute read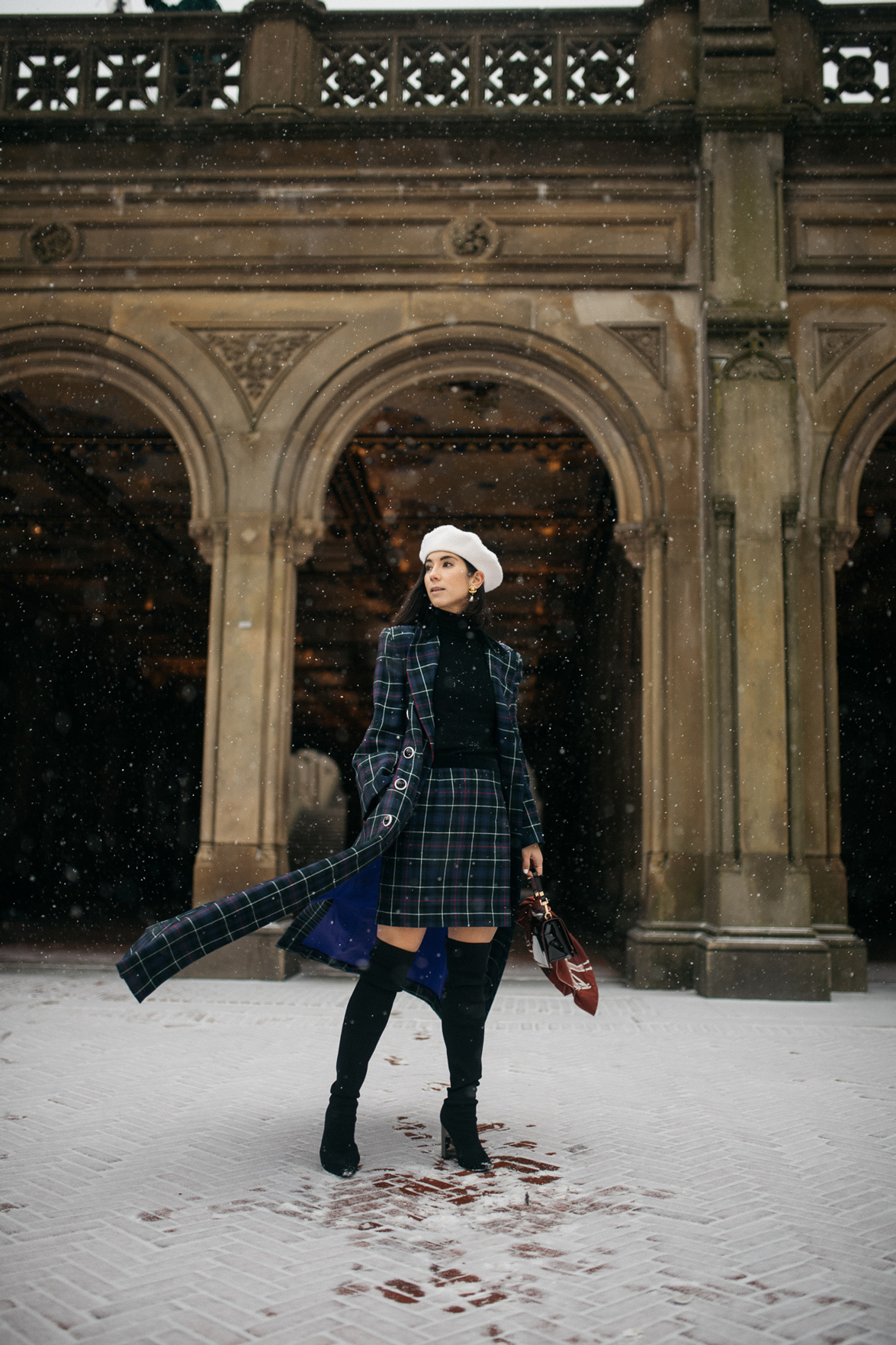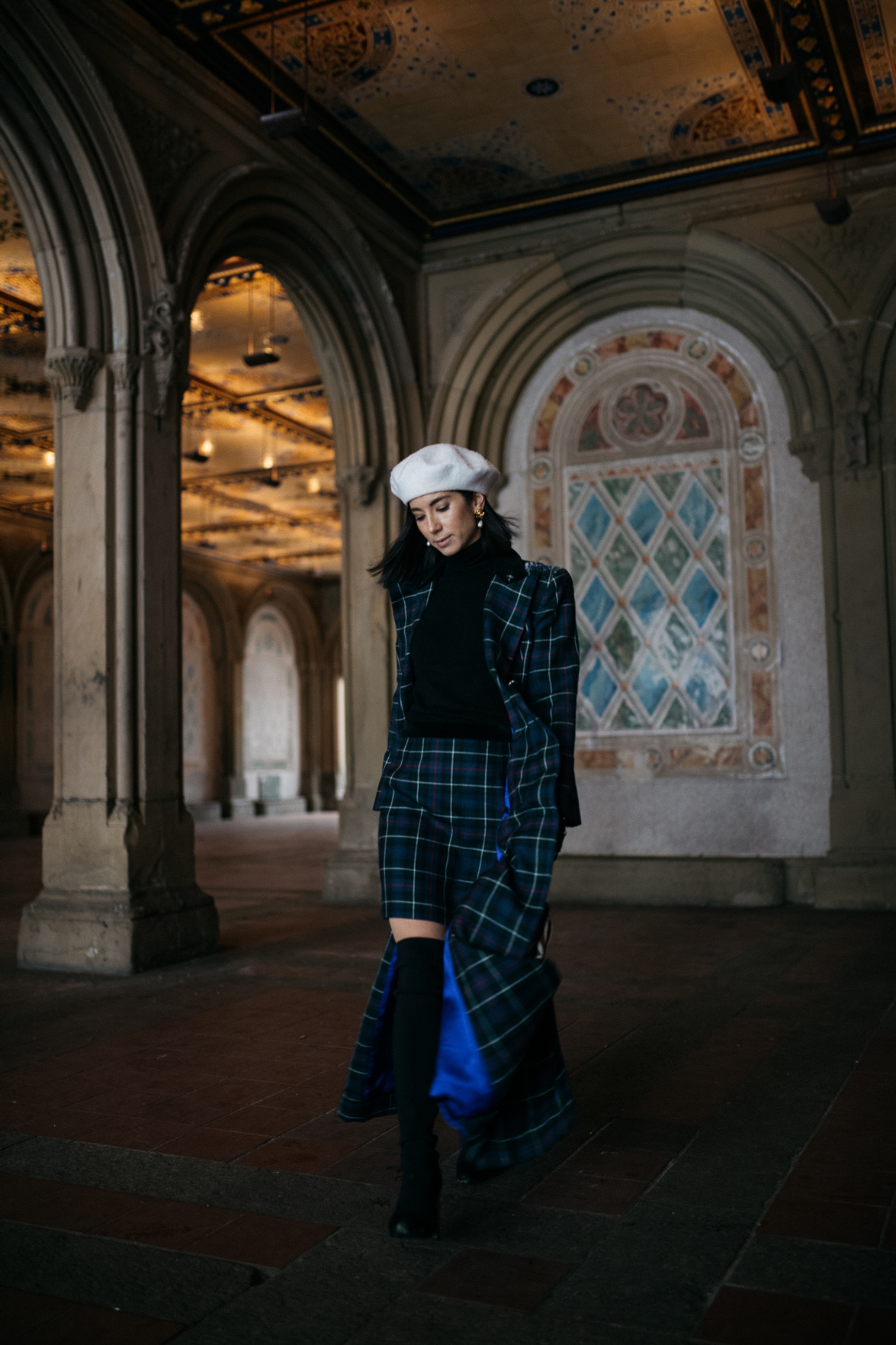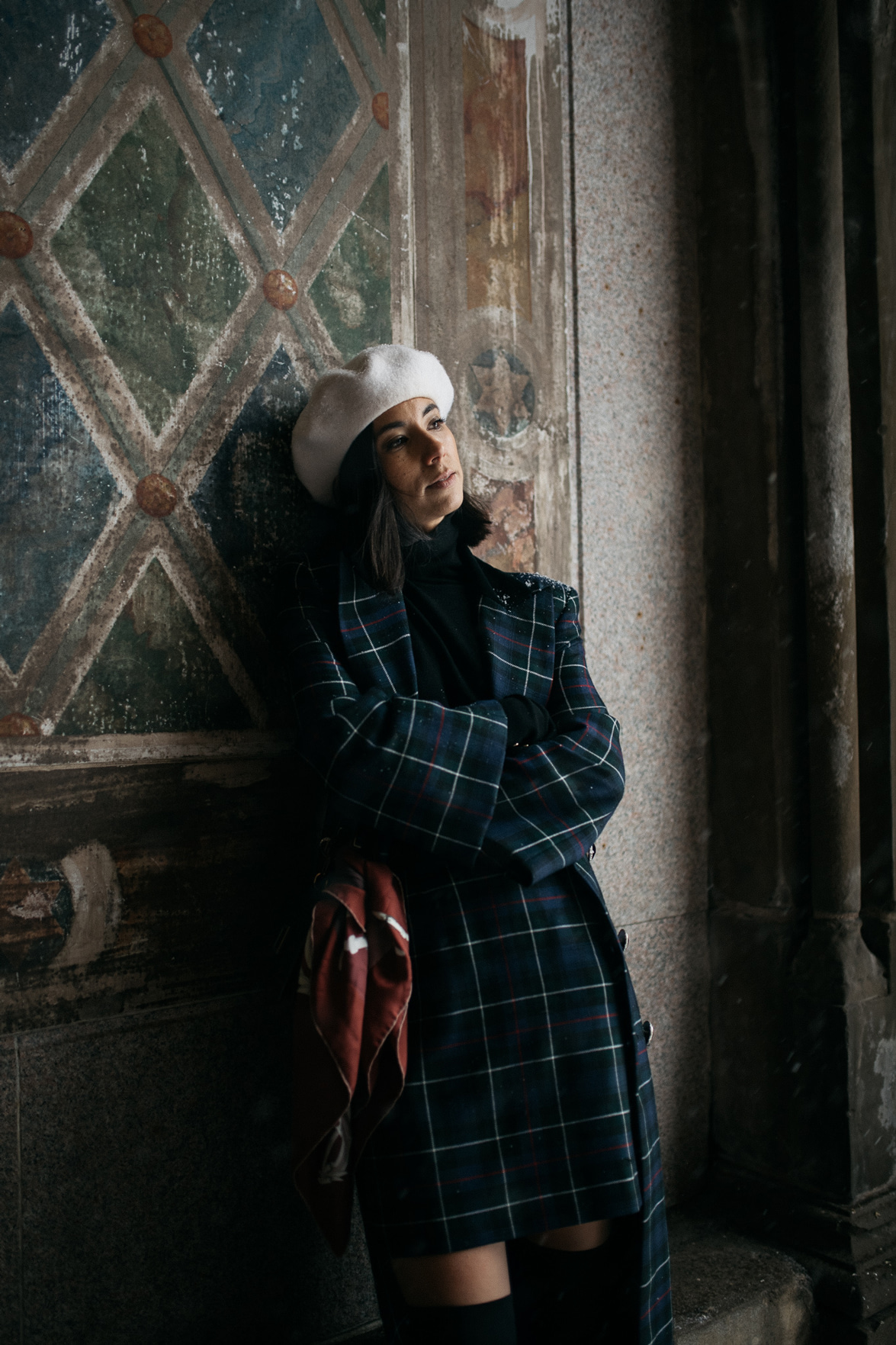 As I was leaving the show venue, catching up with a few friends as we filed out, Natalie mentioned how much she loved my grandma chic look. Before I continue, you all may be wondering -- what the heck is grandma dressing?
To which I would say: excellent question!
I suppose I've always been a bit drawn to grandma dressing rather subconsciously, mainly because I really am an old soul, as I mentioned here. I draw way more inspiration from classic movies, novels and sitcoms of yesteryear than I do from current celebrity culture. And grandma dressing really has nothing to do with dressing a certain age -- it's more the idea of combining items that you likely already have, that might look like they came from your grandmother's closet. Think wallpaper florals, pearls, small ladylike bags (like the one I'm wearing here), scarves as a finishing accessory, matching suit jacket and skirt/pant sets, faux fur, statement eyewear and tights/socks with mules and heels. It's a hodgepodge of things -- varying from the extremely classic to the extremely kooky (in the best way possible) and I have to say: I'm here for that spectrum!
Today, I wanted to share a few of my favorite ways to incorporate a little funky, cool grandma spin into your every day outfits -- to celebrate the old soul in us all!
Scarves are your best friend: You'd be surprised how far a silk scarf will take you. Want to channel Jackie O/Audrey Hepburn? Tie it over your head and under your chin. How about a pop of color underneath your layers? Wrap it like an ascot around your neck and tuck it into your sweater. Or perhaps you just want to draw attention to your new ladylike bag? Tie it onto your top handle tote. Consider a silk scarf your secret weapon when it comes to channeling your best grandma.
2. Look for a ladylike bag: Ah, my favorite. The ladylike bag. The smaller and more "oh that's cuuuuute" inducing it is, the better. The idea is to find something that your grandma actually might have carried so my best advice is to search around the next time you're in a vintage shop. Look for bag with unique top handle detailing or perhaps evening clutches that are slightly big enough for daytime. Bonus points if you can find one with the name of the previous owner stitched on the inside.
3. Play with your outerwear! This is where you can channel your inner Margot Tenenbaum. Look for funky faux fur coats, brocade floral patterns that remind you of wallpaper and prim and proper tweed driving coats that Blair Waldorf Sr. might envy -- and play with them! Add other patterns if you're feeling daring, layer a chunky cardigan underneath for some extra texture or perhaps wear two coats at once, in playful colors.
4. Patterned/colored tights: I think we've all seen a lot of the patterned Gucci tights by now -- but that's not the only way to wear the trend this season. Play with colors, like red tights with red shoes for a looooong leg look or maybe classic white for a classic Eloise goes to the Plaza look. Pair them with your favorite statement heels or loafers for a kooky chic mash up.
5. Funky glasses: The sky's the limit here -- you can go for oversized and colored or perhaps a slim, retro cat eye is more your speed. Bonus points if you're feel daring and want to try a glasses chain.
I've rounded up a bunch of my favorite grandma-chic approved pieces below! But remember, most of these can be found in your closet already or perhaps at your local thrift, vintage shop -- so get creative!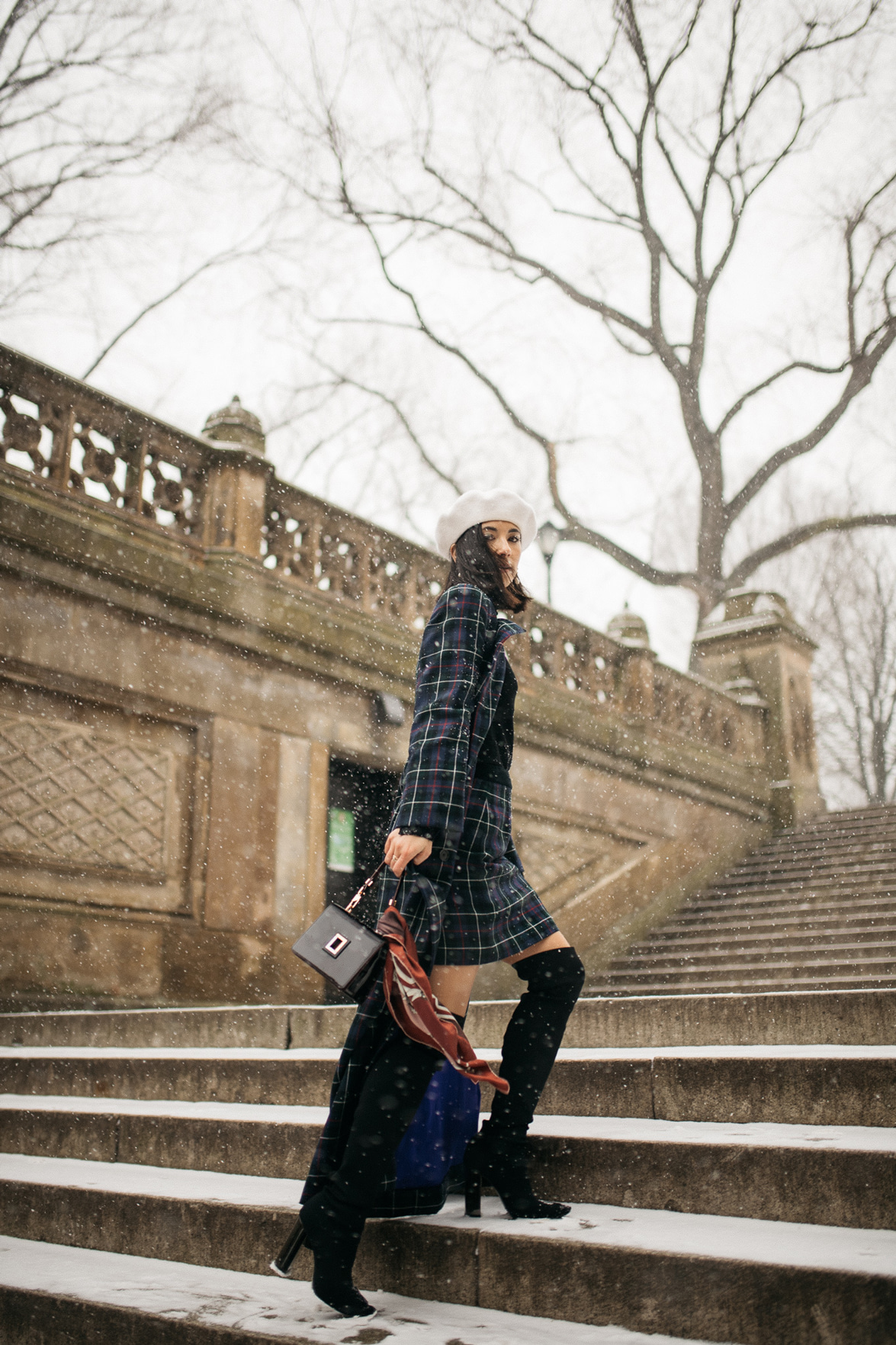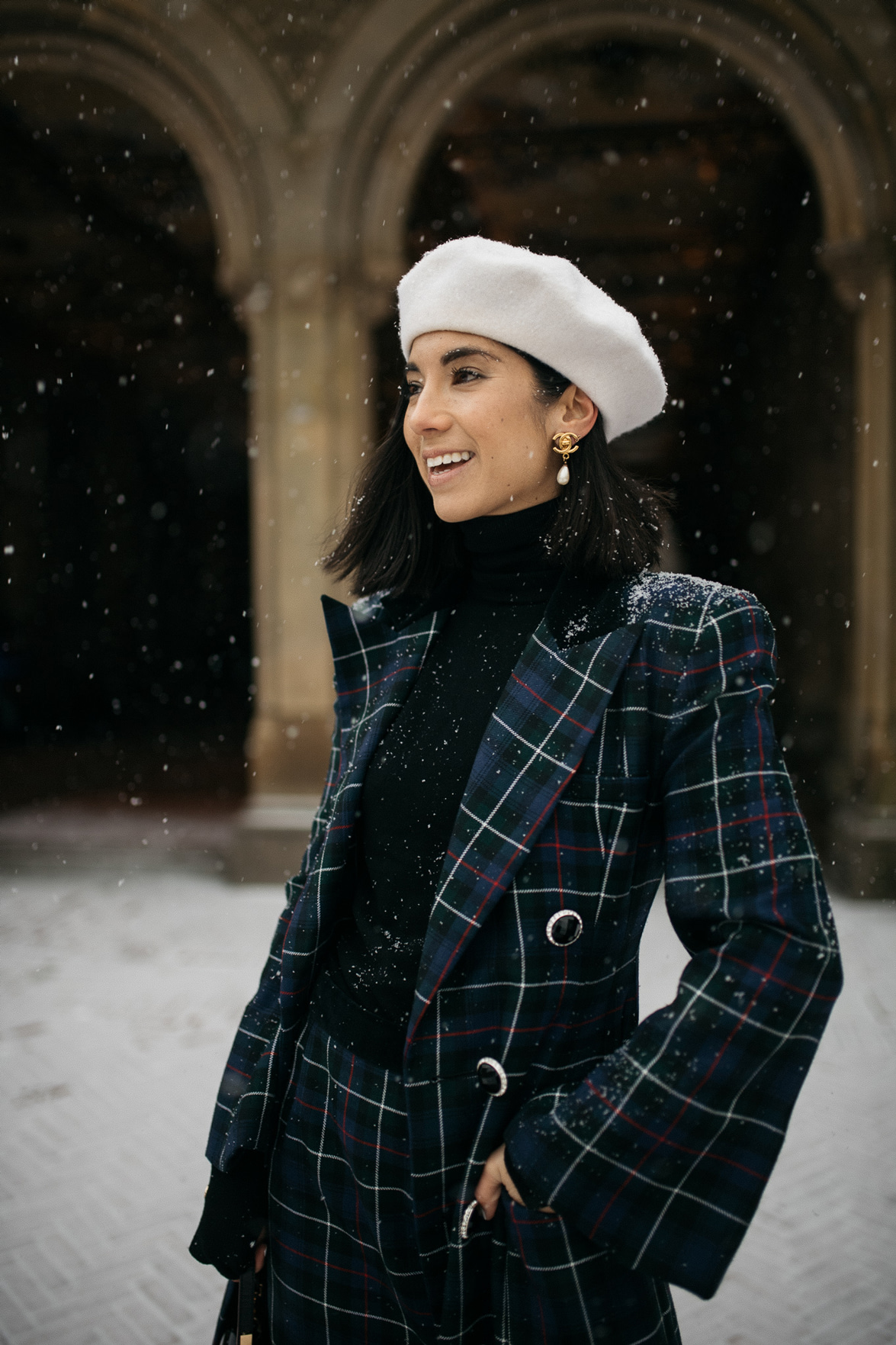 OUTFIT DETAILS: Victoria Hayes coat and skirt (borrowed) // Zara boots (old but similar style here) // Anthropologie beret // Luana bag // Chanel earrings // Zara turtleneck (similar style here)