3
minute read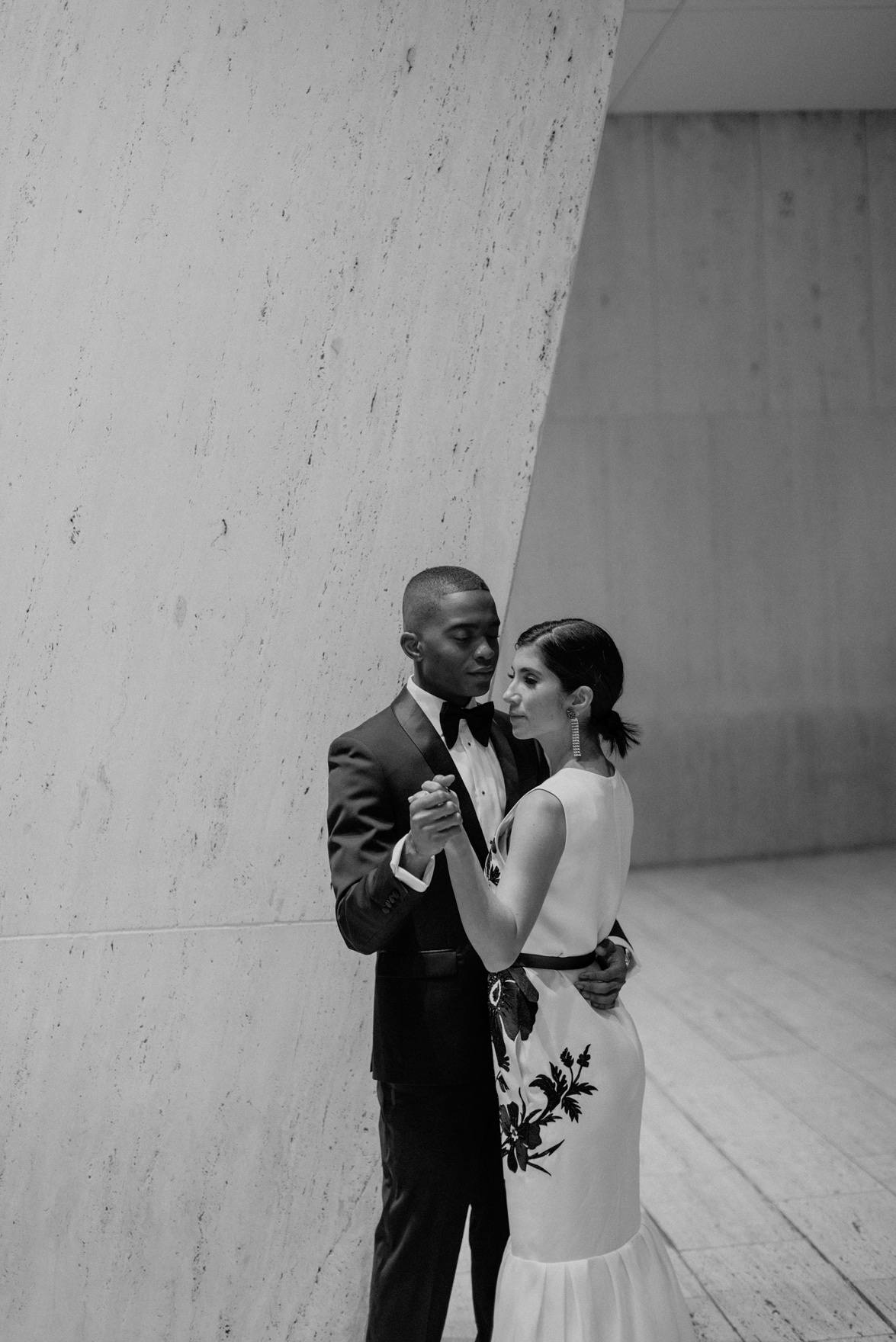 [row][half]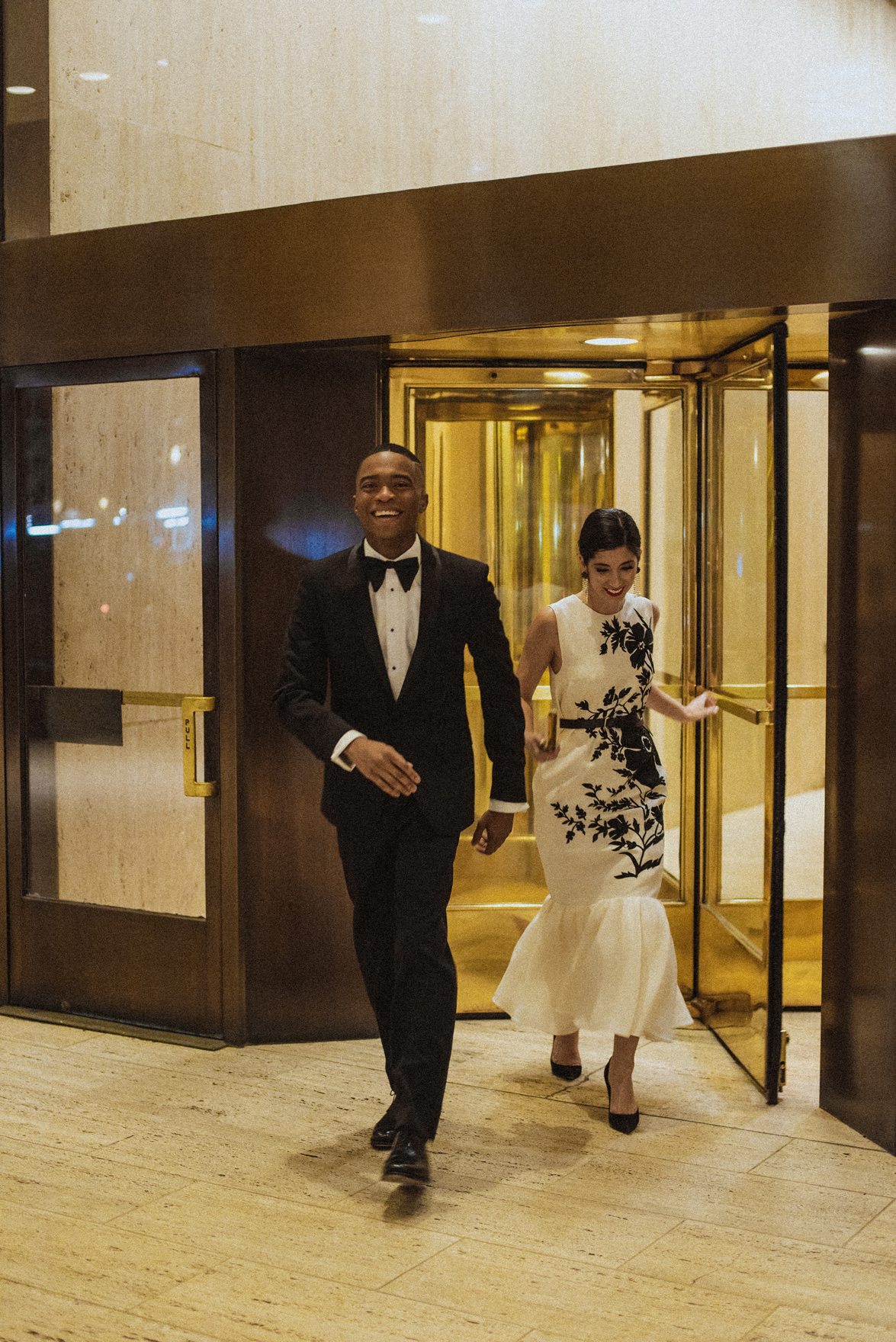 [/half][half]
"She put herself in your place - all you have to do is put yourself in her place, and you're *bound* to bump into each other in somebody's place." ~ Maggie Prescott played by Kay Thompson 
Well, folks. We have come to our finale for Fred and Audrey this week. And I couldn't think of a more fitting spot than the Paris Theater here in New York to capture it. In fact, I didn't think of it -- it was Igee's idea, an all too fitting one, at that.
For the ending scene this week, I wanted a nod to some of the incredible custom Givenchy pieces Audrey wore throughout many scenes in the movie, but in particular the fit and flare tea-length wedding dress she dons at the very end of the film and this stunning strapless floral gown she wears for the Quality Magazine unveiling party. Both are unique in the sense that it's hard to find pieces that pay homage well enough but once the Carolina Herrera team shared this white, floral embroidered gown, I knew it was the one for the job and here's why:
The floral black and white motif plays off her Quality Magazine unveiling party dress in a modern way, while the fact this particular Herrera dress won't go into production, makes it the perfect wedding dress in a sense: it's one of a kind.
Add on top of that, the fact Igee and I had so many people, tourists and New Yorkers alike, coming up to congratulate us on what must be our recent wedding, the whole evening felt very cinematic, as the lights of the theater lit up the Upper East Side sidewalks. At one point, Grant asked us to dance, which I think was the perfect ending note to this series to pay tribute to two incredible actors with strong dancing backgrounds. And while neither Igee or I are classically-trained dancers ourselves, it was in a sense, magical to pretend.
And with that in mind, I hope this series reminds you how fun it is to pretend sometimes -- to create an outfit that channels a favorite character and allow it to transport you. I know I do that a lot with Audrey in particular -- and she always reminds me to smile and find the good in most things, most situations and, above all, most people.
Hope you enjoyed this little series of ours! Don't forget to check out Part 1, Part 2 and Part 3, if you haven't already!
[/half][/row]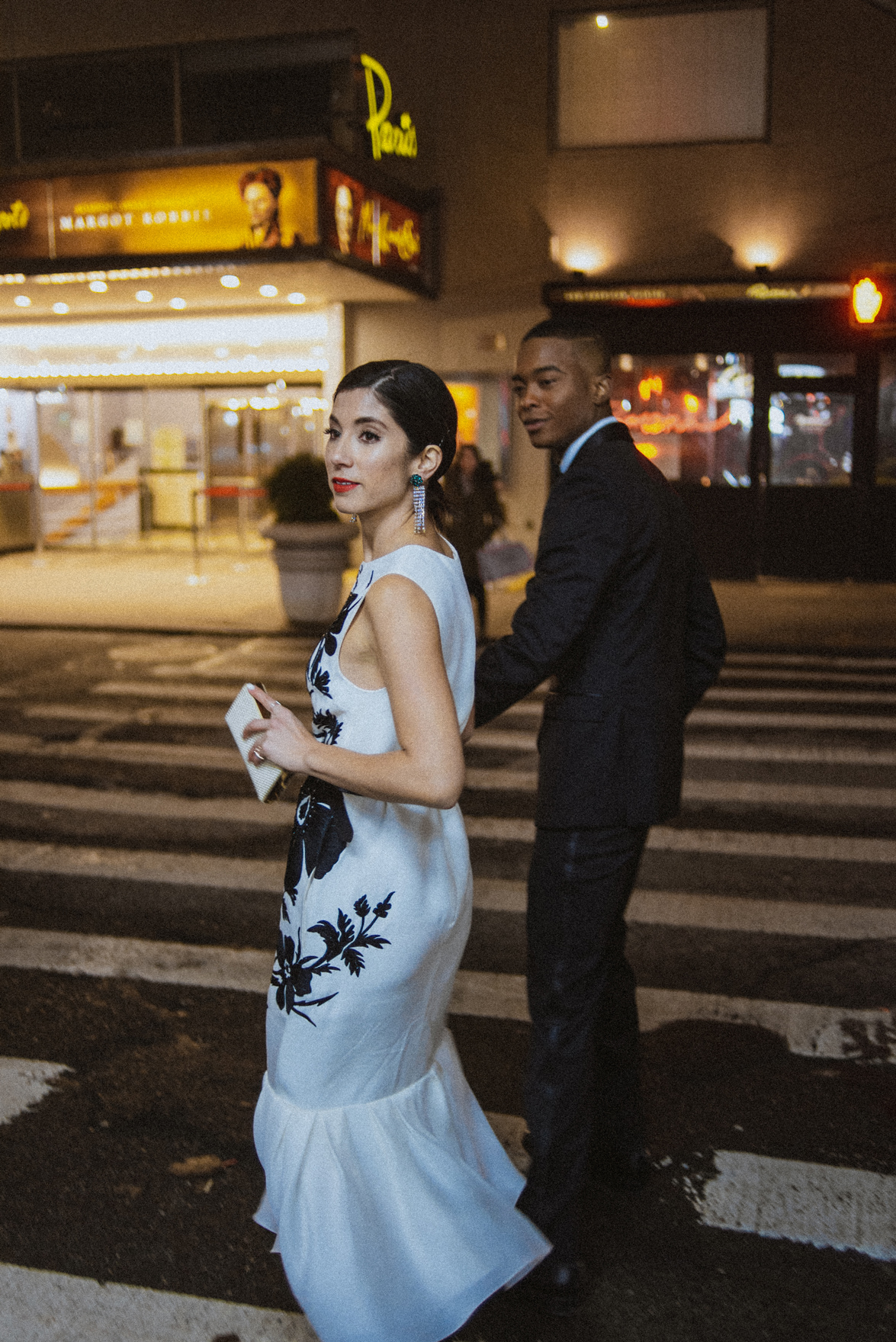 OUTFIT DETAILS: Carolina Herrera gown (borrowed, but not going into production, this would have been an amazing dress for this shoot too!) // Sergio Rossi heels // Vintage clutch (similar style here) // Cecilie Melli earrings (gifted) 
[row][half]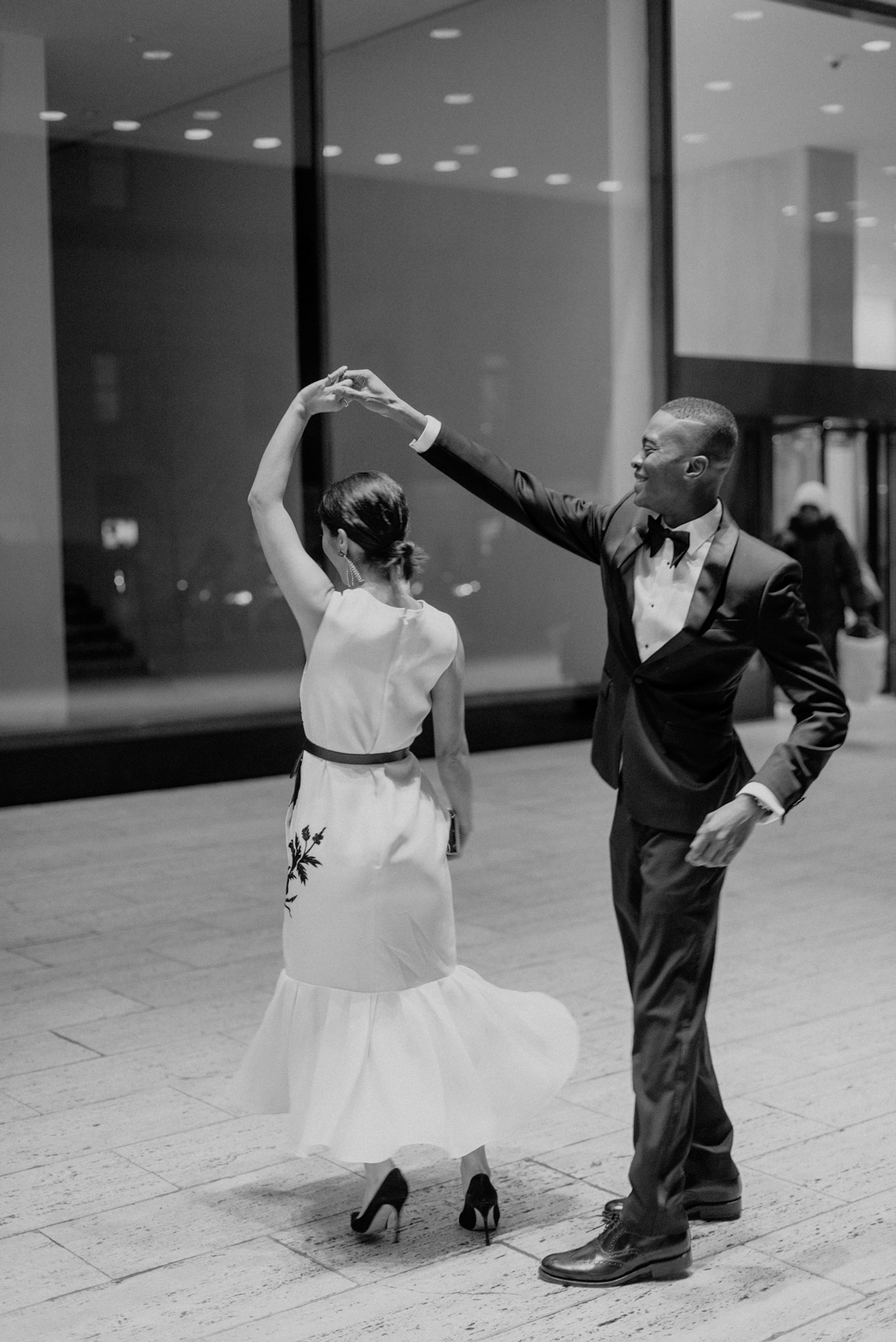 [/half][half]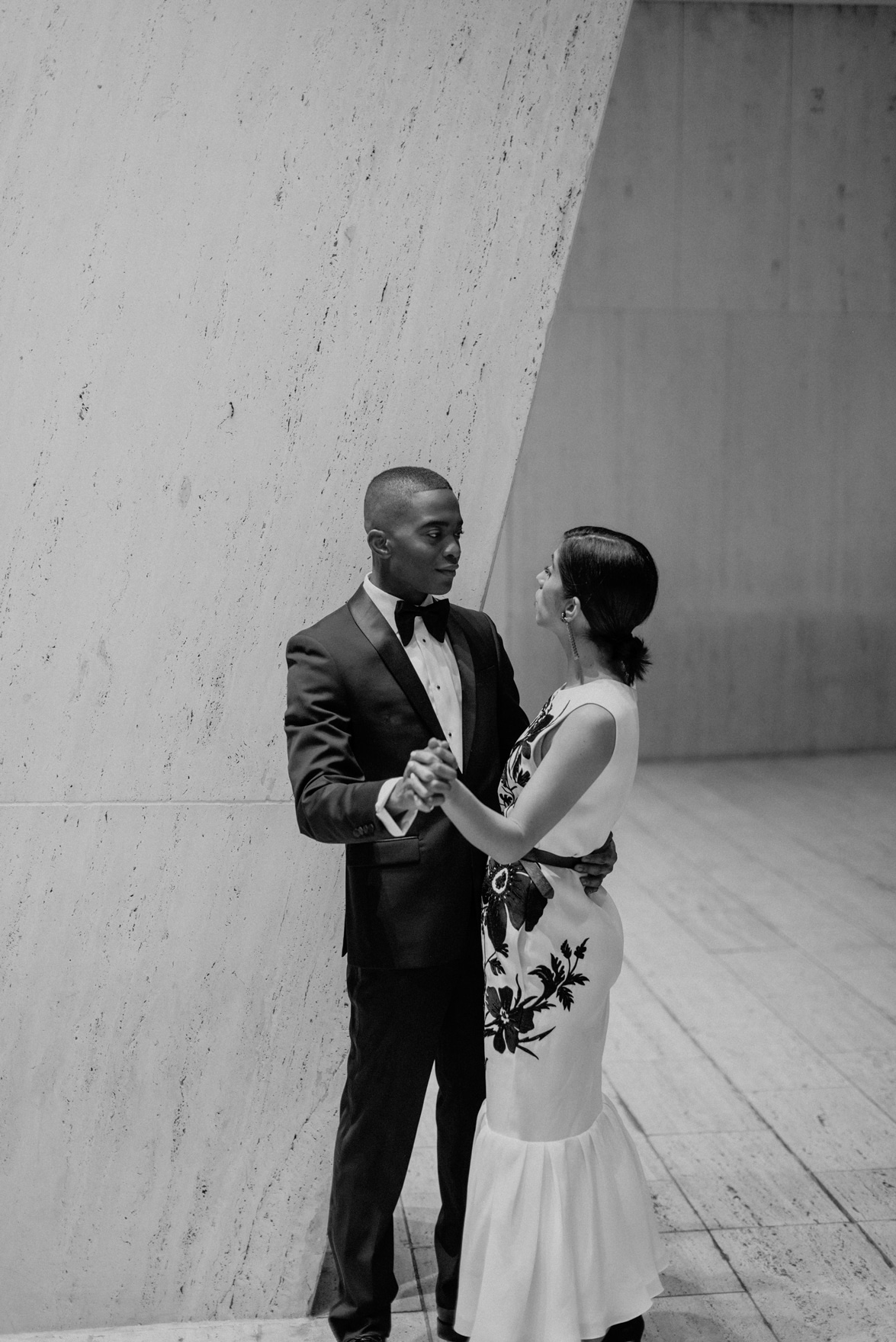 [/half][/row]