3
minute read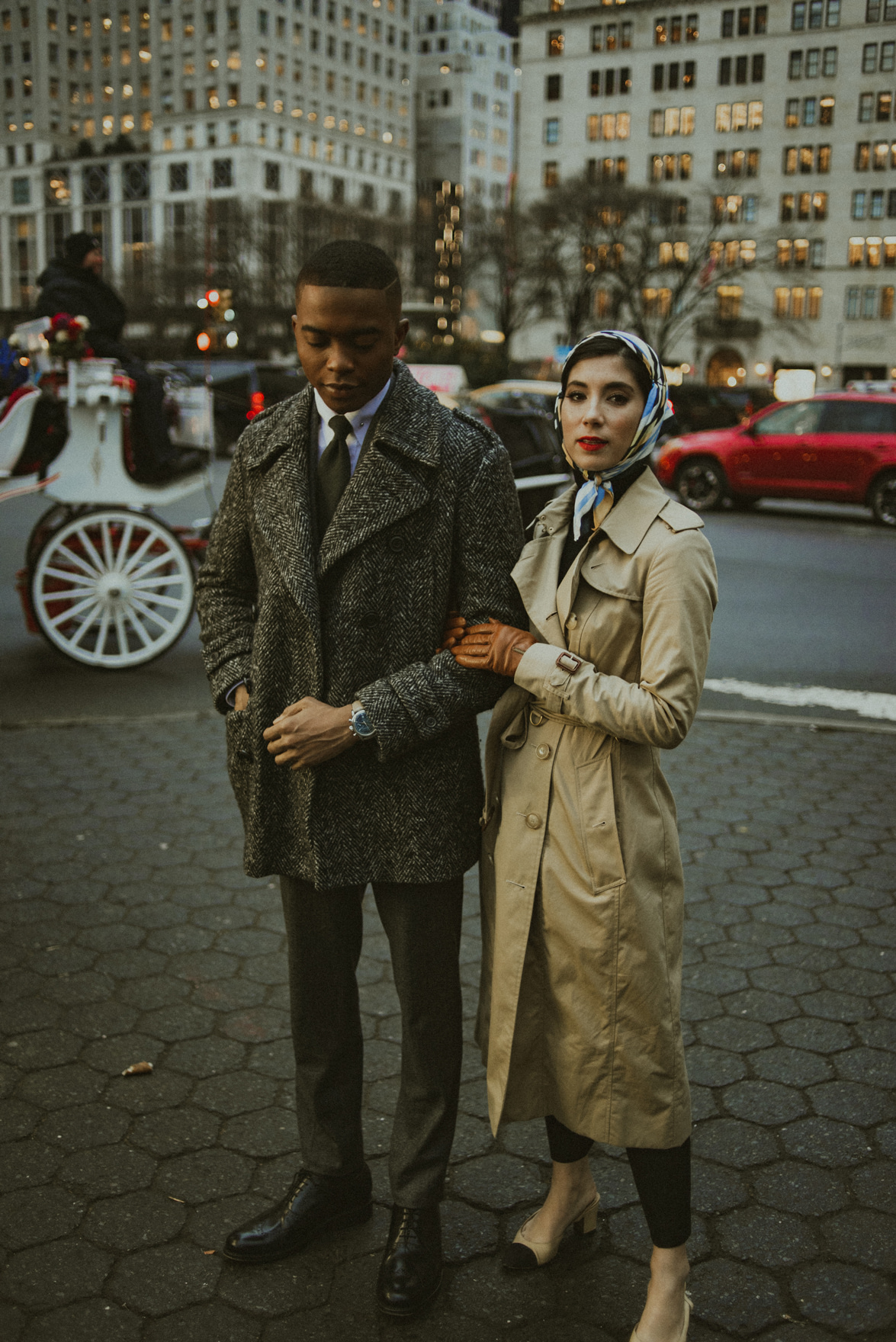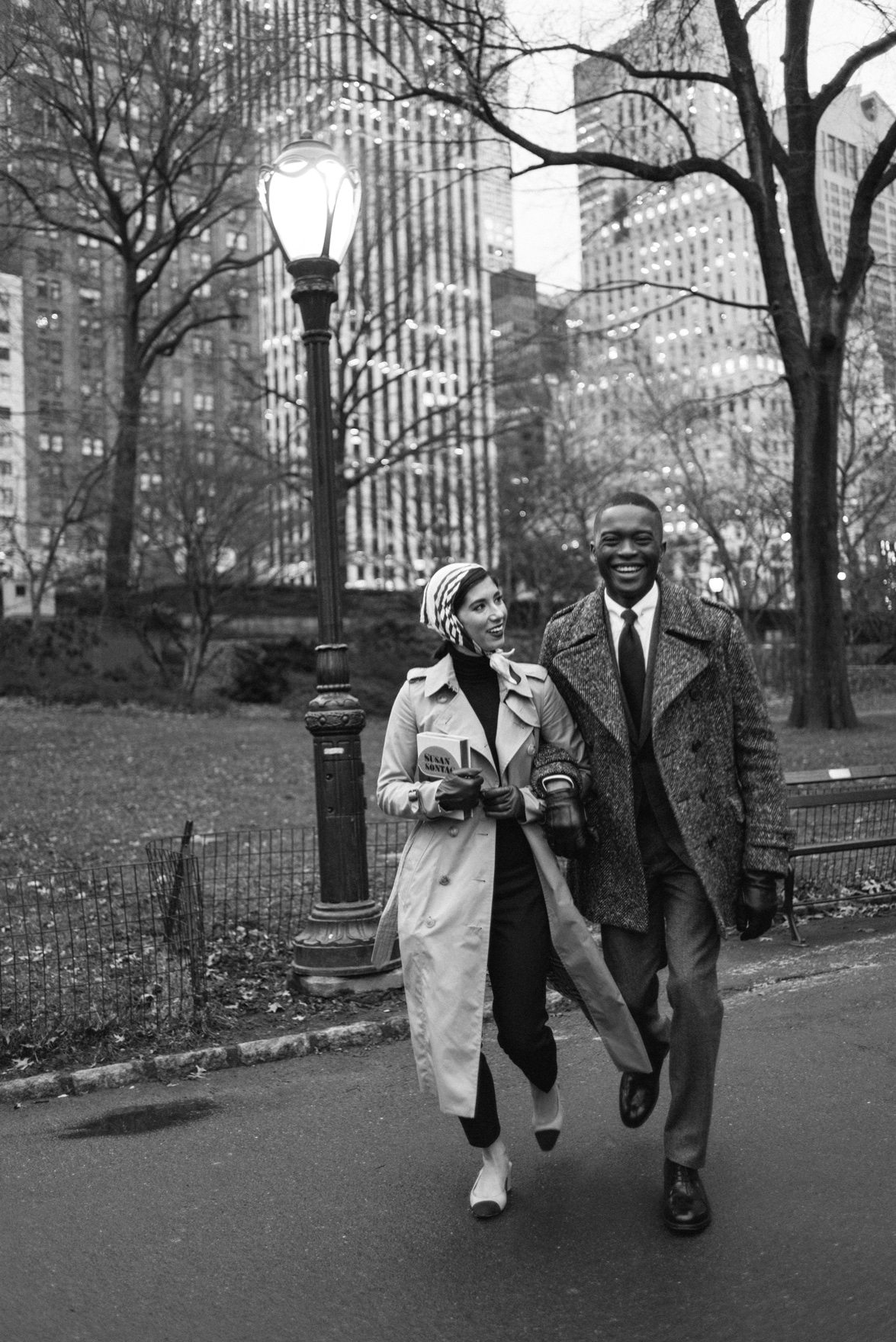 [row][half]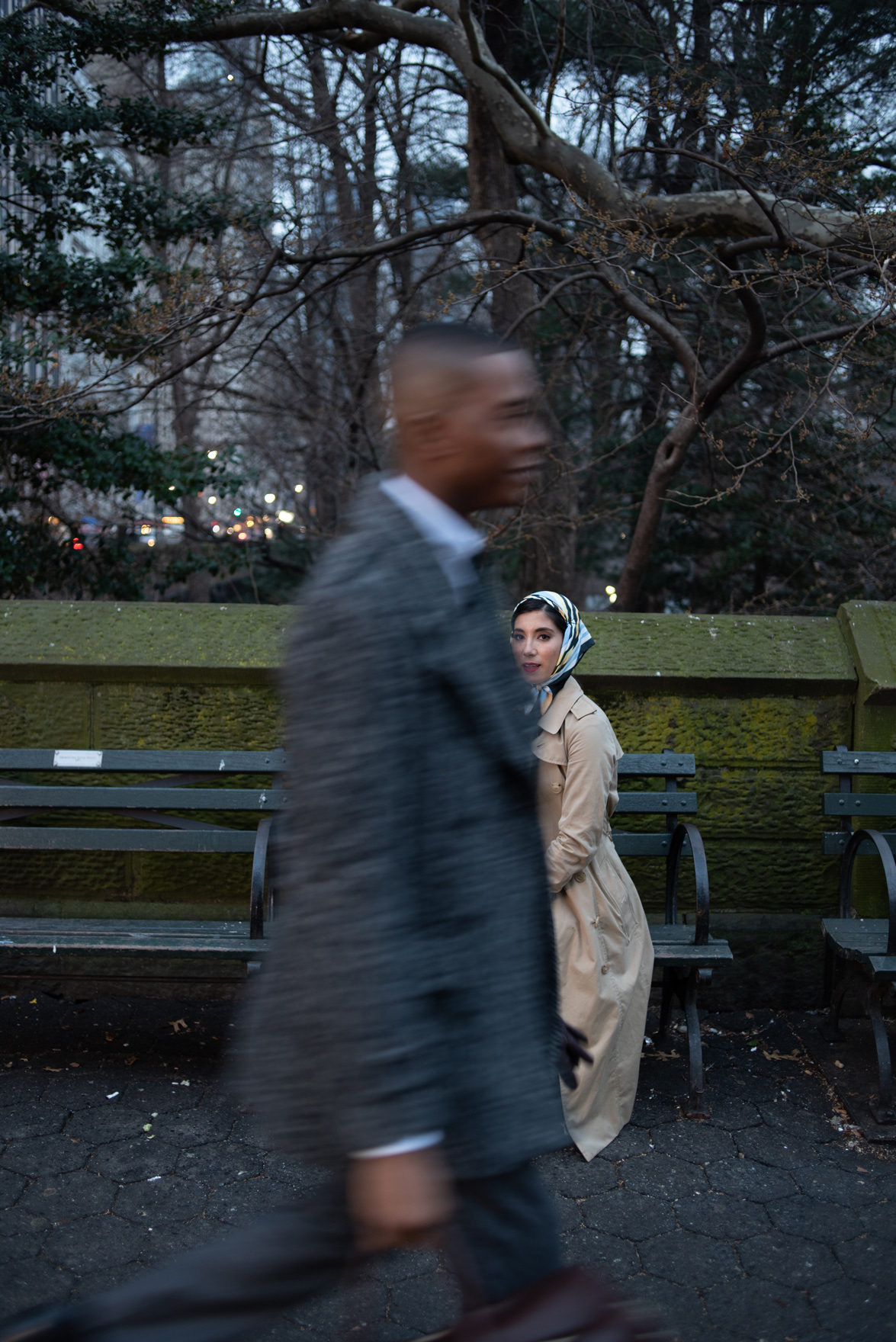 [/half][half]
Who doesn't love a good montage?
God, I know I do! Give me a great anthem song, lots of interchanging scenarios and characters and I'm a happy girl. One of my favorite montages, as you might have guessed now half way through this tribute series, is from Funny Face when Jo, Dick and Maggie first land in Paris -- each pretending to run off to their hotel rooms to catch up on beauty sleep, only to sneak out and galavant around the City of Lights. Again, I remember when I first saw this movie in high school, having never been to Paris, and I immediately felt the same amount of giddiness their characters seemed to radiate.
Seeing the Eiffel Tower! Notre Dame! Sacré-Cœur!
In a way, whenever I travel somewhere new (or familiar for that matter), I like to think of this scene and the joie de vivre each character embraces -- the way they seem to hug the entire city, excited by every corner, every cafe, every bonjour. As a traveler, it's quite possibly the most addictive substance out there, that being the thrill of soaking up something new, something different, something foreign.
With that in mind, for today's scene, Igee, Grant and I decided to pay tribute to one of my favorite tourist spots in the city, the very southeastern corner of Central Park, where 5th Avenue practically spills out in front of The Plaza, who proudly stands guard over the park. Horse drawn carriages mill about, hot dog vendors entice you with their thick New York accents and if you happen to roam over to the lake in the park at just the right time in the evening, you can witness the twinkling of the lamps as they come to life, illuminating lovers walking hand in hand down the path.
Admittedly, when we were snapping these photos, I couldn't help but feel like a tourist in my own city -- wide eyed by the magic that is New York. I like to think Jo, Dick and Maggie would have felt the same.
Hope you enjoy today's scene! Our finale is coming up tomorrow! And be sure to check out Part 1 and Part 2! 
[/half][/row]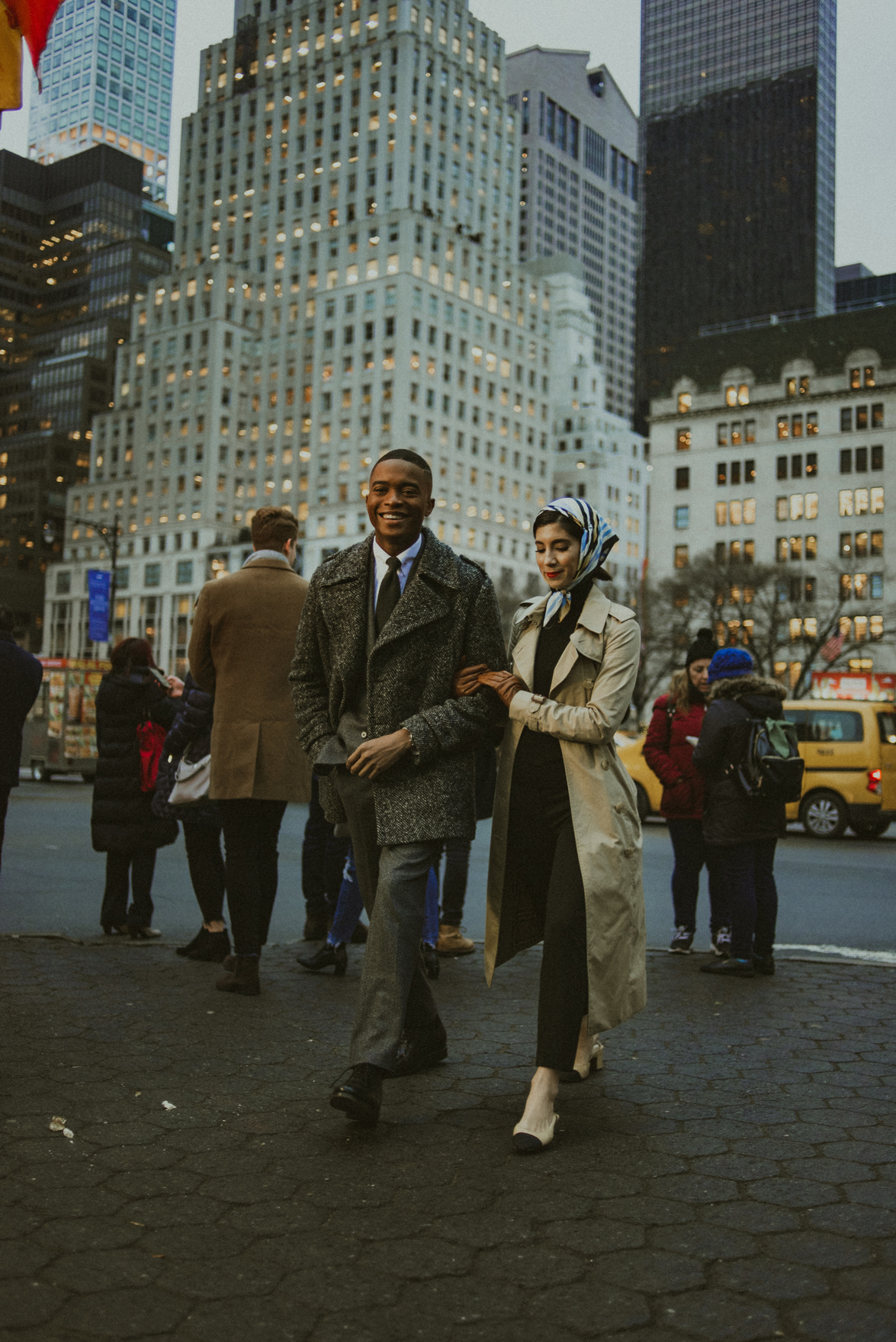 OUTFIT DETAILS: Burberry Kensington trench long (similar style, budget friendly option by Boden that I wore earlier this week here) // Zara turtleneck (similar style here) // Express cropped trousers // Chanel slingbacks (budget friendly option here) // Zara scarf // Olympia Le-Tan clutch
[row][half]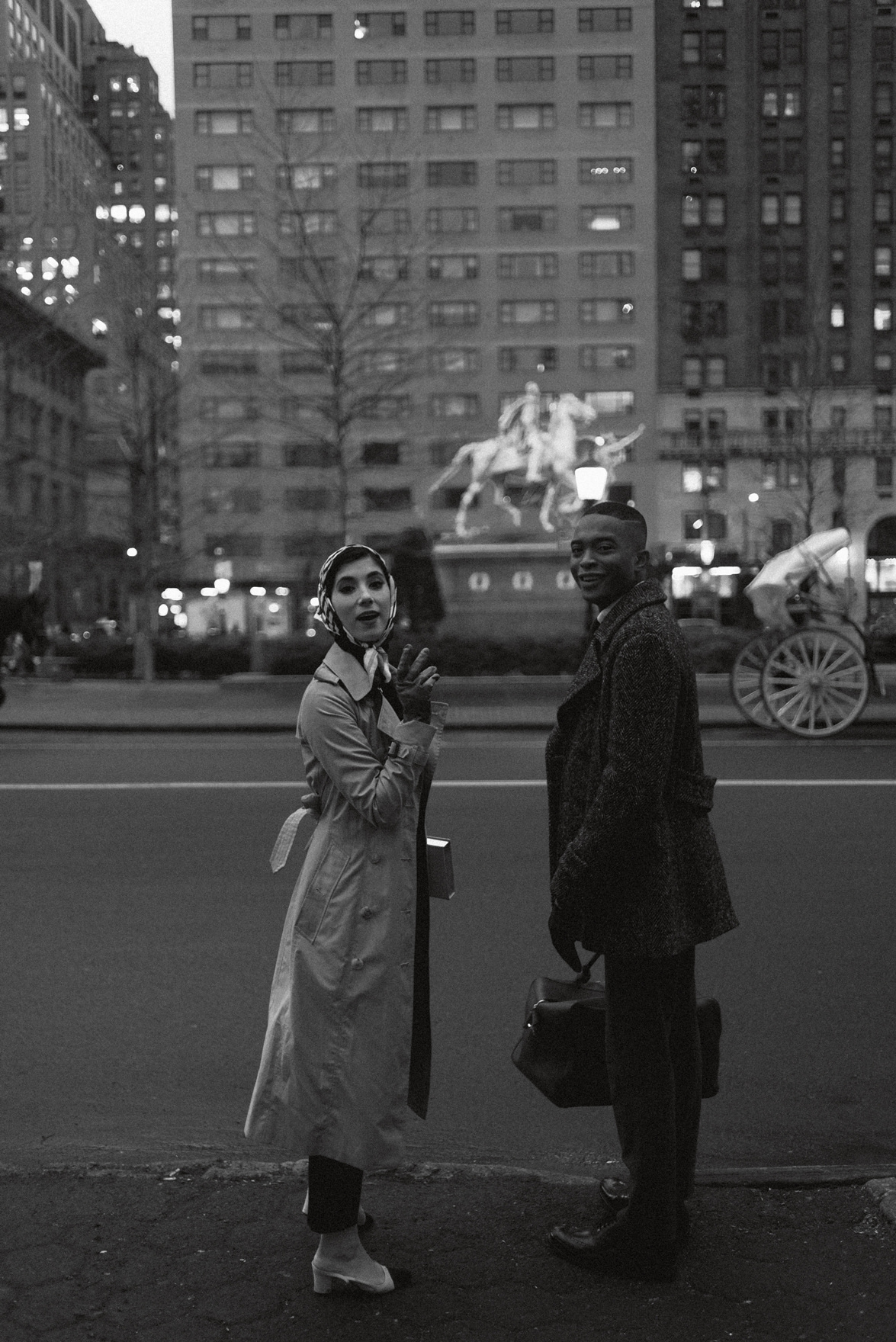 [/half][half]
[/half][/row]