3
minute read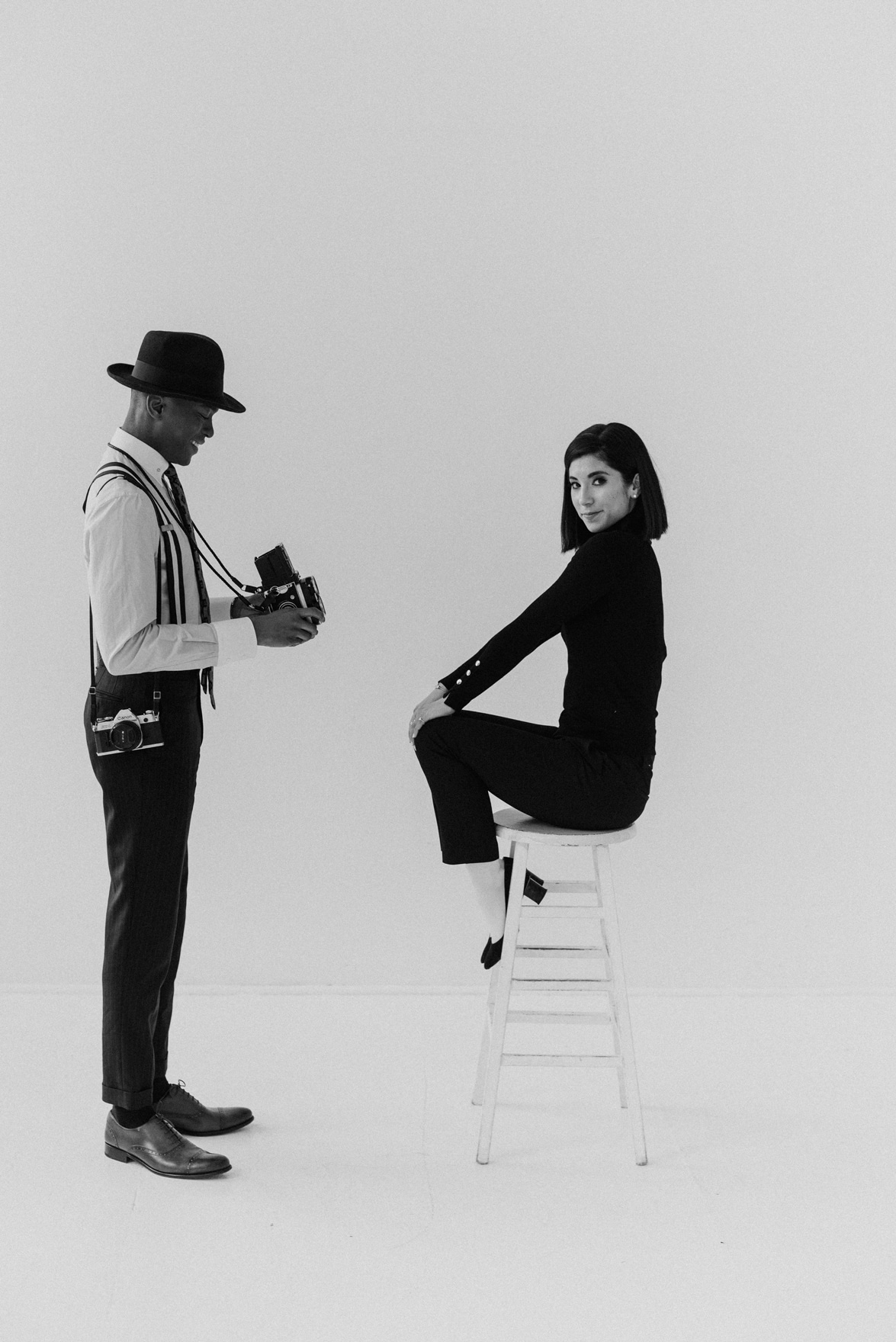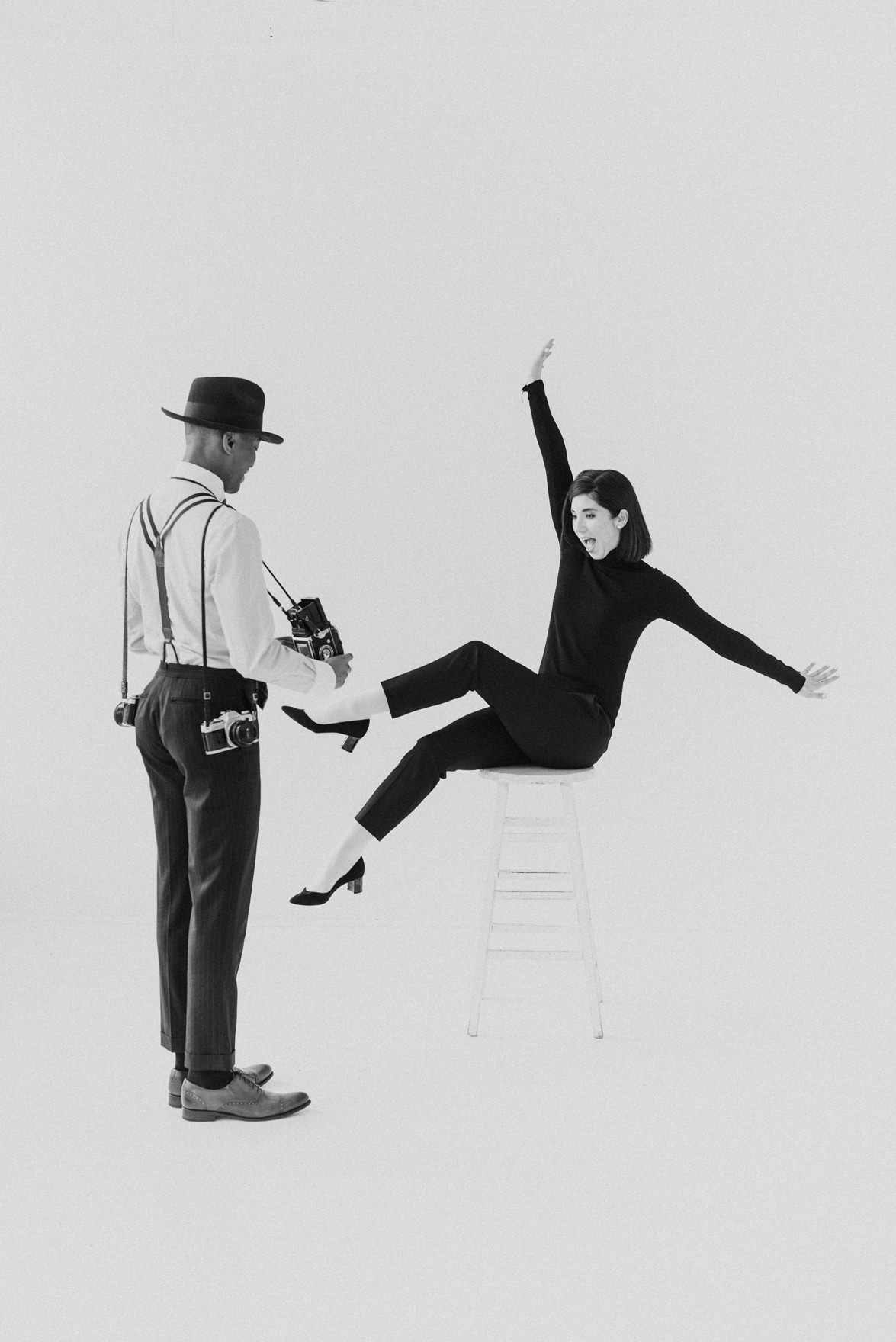 "I love your funny face. Your sunny, funny face."
Welcome back to our week-long Funny Face series! Hopefully you enjoyed yesterday's scene as much as we loved putting it together (despite how tricky those balloons ended up being in the end), and I hope today's scene makes you smile just as much.
No Funny Face tribute would be complete without a nod to these two iconic scenes, which for the sake of this studio shoot, we blended together. Fans of the movie will remember when Fred Astaire serenaded our Audrey in the darkroom at Quality Magazine's offices -- and what followed was perhaps the sweetest tap dance number ever to grace the screen, likely inspiring the now iconic dance number in La La Land. But I digress. Fans of the movie will also remember Audrey's interpretive dance number in that smoky little cafe tucked away in Paris -- high kicks, cute waiters in striped shirts and the way she pranced around the room -- always a favorite!
As much as I loved all of Audrey's Givenchy dresses in Funny Face, there was something so enchanting about how she could make a simple black turtleneck, black cropped trousers and loafers look oh so chic. Again, the power of a few good classics (and a really on point winged cat eye).
As for Fred here, my good friend Igee couldn't have channeled him better, don't you think? When I was first daydreaming of how this series might come to life, I know I wanted to start with Funny Face and I instantly thought of Igee as my Dick Avery, fashion photographer. If you guys don't already follow him, I highly recommend checking out not only his Instagram feed (which is all sorts of eye candy) but also his newly launched online men's publication, Bond Official, which takes on fashion, the arts, culture and in his words, "how we should be raising each other as men of this world." He's a true gentleman in every sense of the word and I'm so honored that he was as excited to tackle to this as I was.
Now kick back and enjoy the show! Or, perhaps tap dance along with us. Whichever you prefer.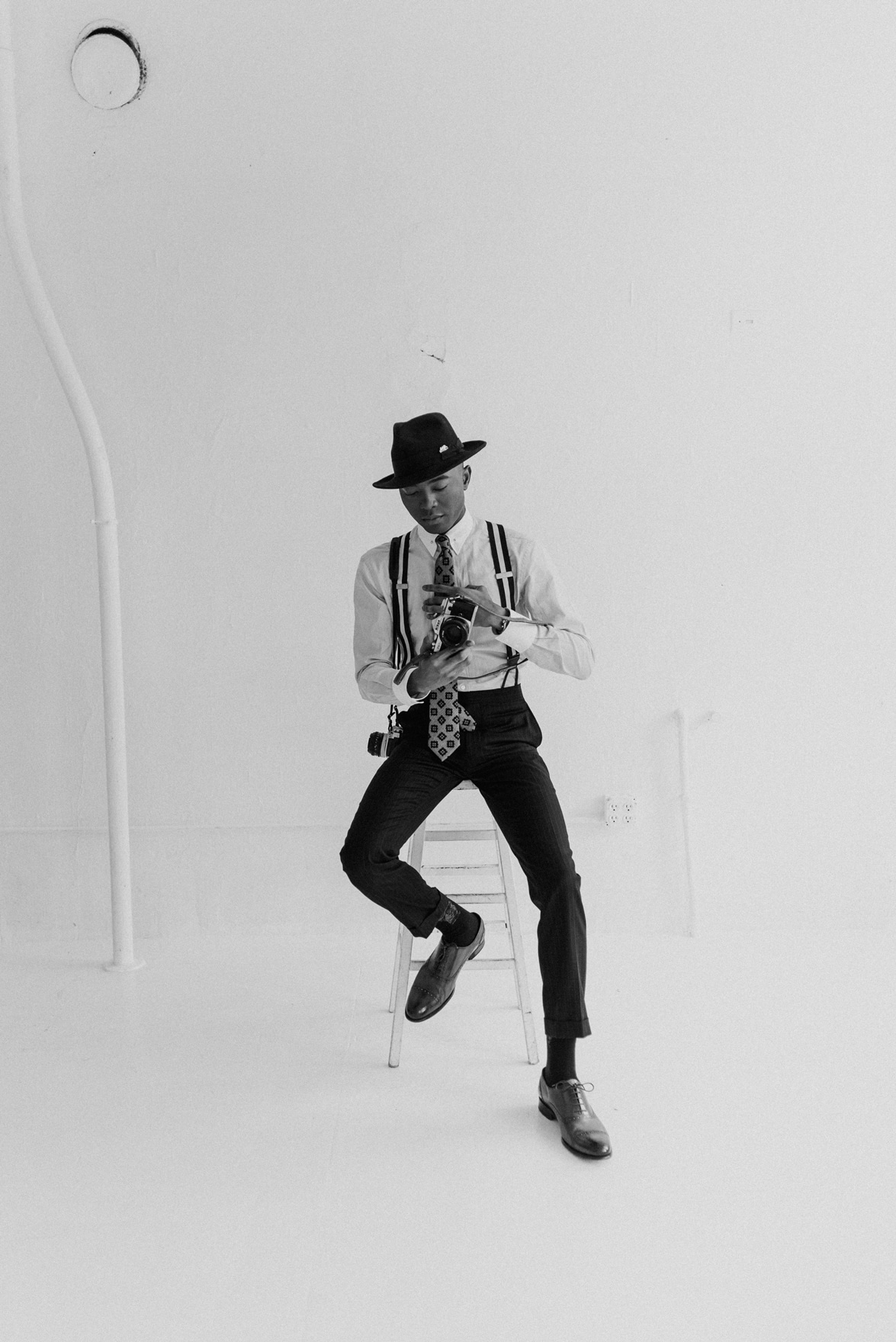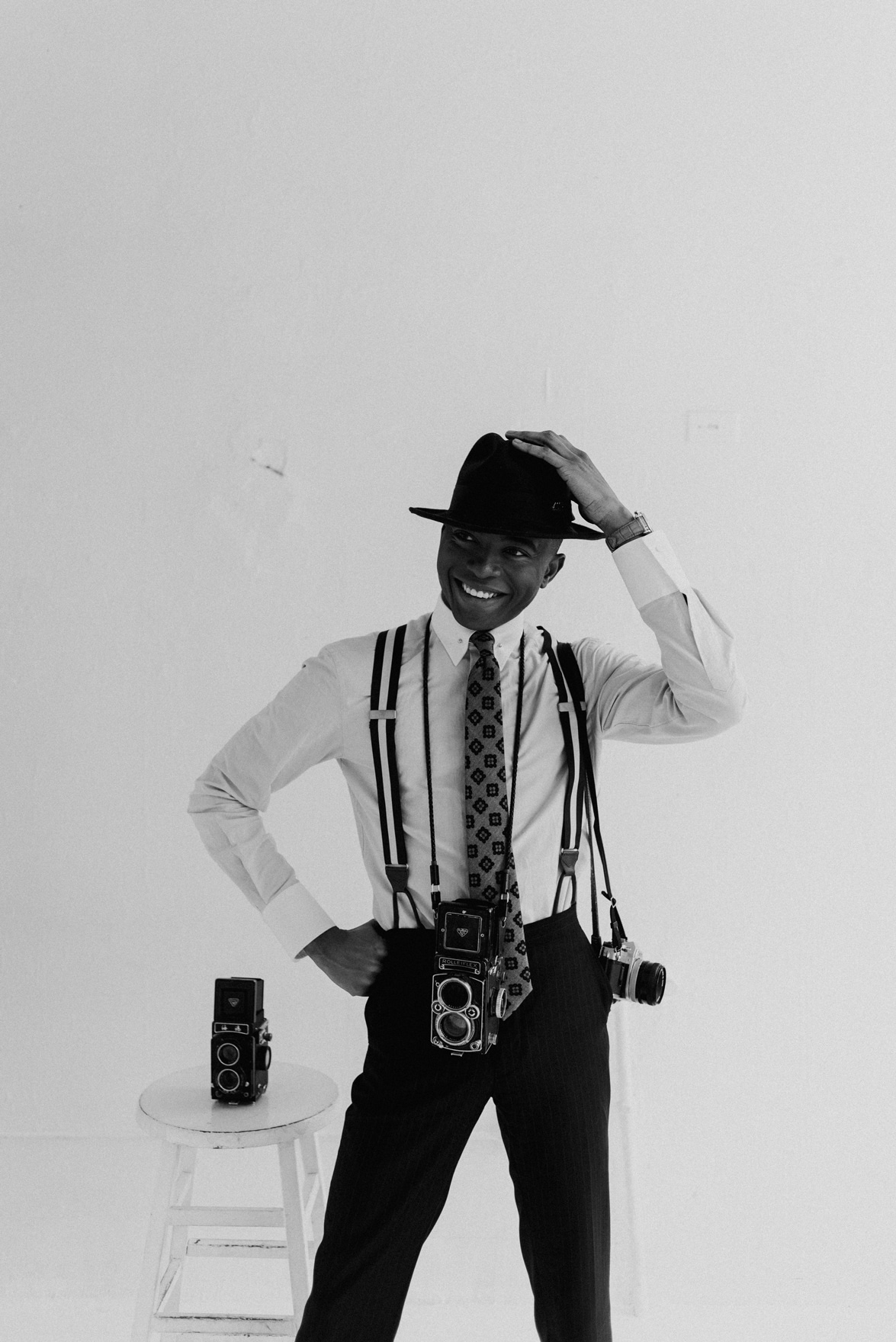 OUTFIT DETAILS: Zara turtleneck (similar style here) // Express trousers // Sarah Flint "Emma" pumps