3
minute read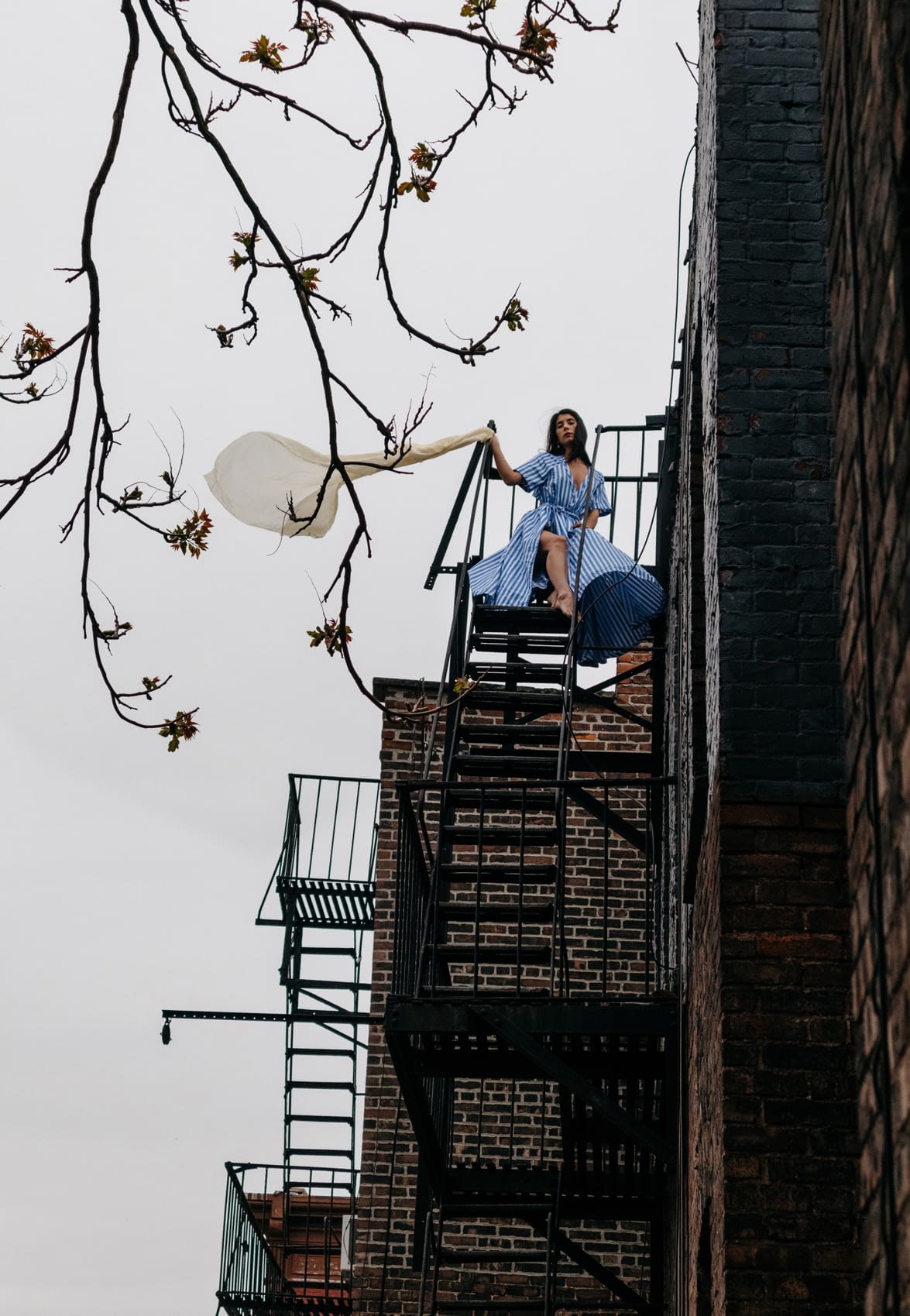 OUTFIT DETAILS: Rosie Assoulin dress (rented via Rent the Runway)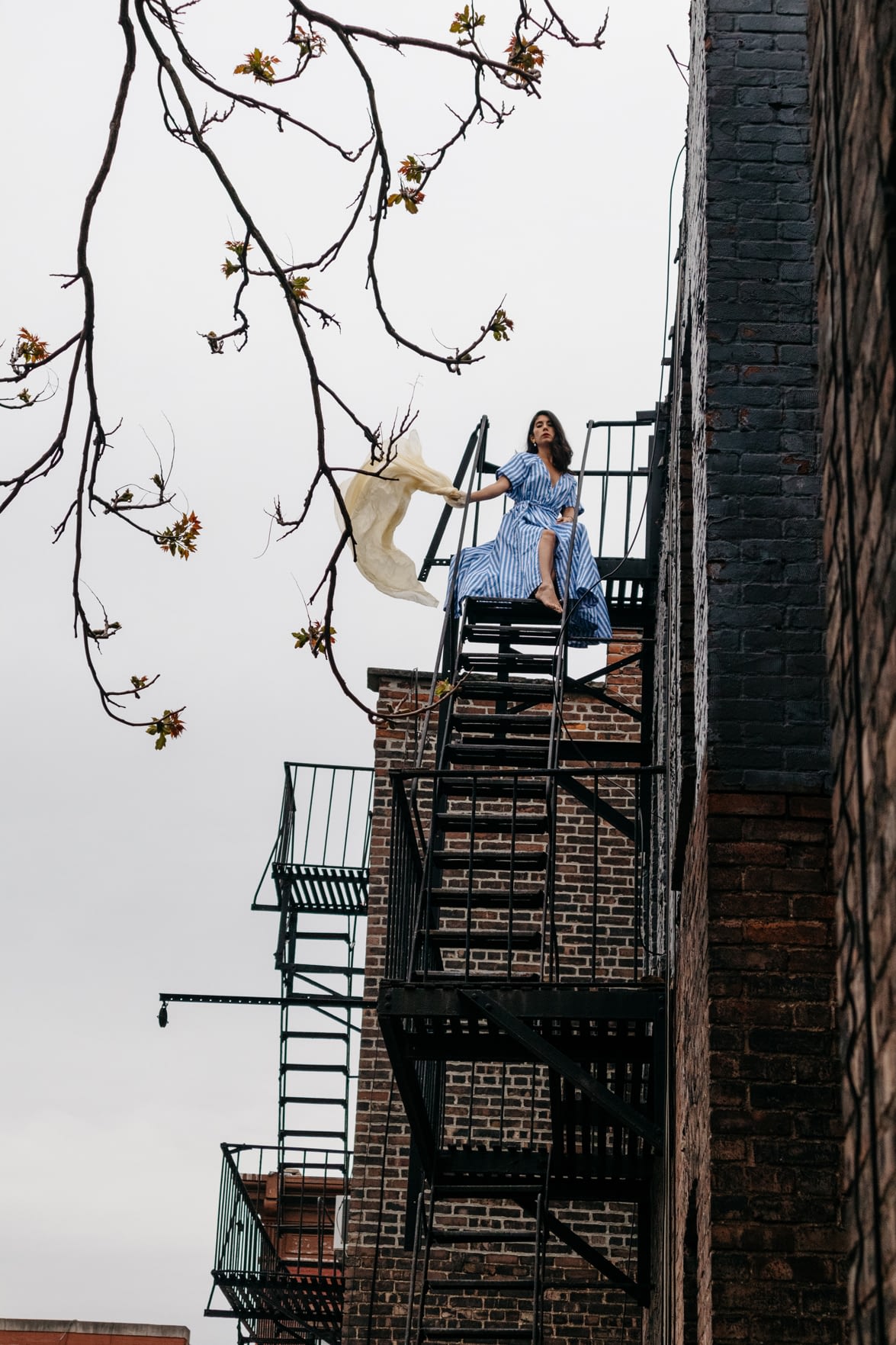 Twenty years from now...
when my New York chapter is likely behind me, I like to think I'll walk around the West Village, my beloved neighborhood, during a long weekend visit and remember this period of my life very vividly. Perhaps I'll walk down Charles and Bleecker Streets past restaurants, a handful that I may recall, many that I probably won't. Past shiny new coffee shops where my old favorite vintage stores used to be. I'll sit on the park bench where I broke up with a boyfriend and cried to my mom afterward on the phone, trying to numb my broken heart. I'll order a drink at the hole-in-the-wall bar where I had the best first date of my life -- the kind that you never see coming but now can't imagine your life without. And I'll pop into Magnolia Bakery for a bite of banana pudding, because we all know it would be sacrilegious for the West Village to lose Magnolia Bakery. Eventually, while dodging tourists who may or may not be stopping at the Friends building on Grove Street or Carrie's brownstone apartment on Perry, I'll pause at the corner of W. 4th and W. 10th. Why? Because it's here, at just the right angle, assuming city building codes don't allow for a Whole Foods to take over the corner, that I'll be able to see a sliver of my old apartment fire escape. And if I tip-toe to crane my neck just right? I'll see the top landing where I would sit for hours during this strange time of quarantine — my perch to simply watch the world feverishly spin, halt and seemingly overnight, go silent.
I realize nostalgia usually refers to a fondness of good times that have passed but sometimes, in their own weird way, the bad times can be just as romantically bittersweet — a reminder of what we went through and what we overcame. But who knows — ask me again, 20 years from now.
ONE // The myth of college in America and how COVID-19 has shattered it
A fascinating read on how the college system in American was already broken before this pandemic -- and how COVID-19 is illuminating the false promise even further.
TWO // A candid essay from Grace on what life might look like after all this
I nodded my head the whole time while reading this. Thank you for sharing your thoughts, Grace.
THREE // Ryan Murphy's latest show Hollywood on Netflix
Man, Murphy is on a roll at the moment, isn't he? A handful of hit shows in just a few seasons. And this new one has my name all over it -- aptly described as "a love letter to the golden age of Tinseltown." I know what we're binging this weekend!
FOUR // Kat's photography equipment round up
A great intro to investing in photography equipment and software!
FIVE // The lifelong appeal of physical letters
What a beautiful friendship story -- pen pals for nearly 40 years after meeting one summer on a ferry ride.
SIX // 110 best Met Gala looks of all time
Since the first Monday of May is right around the corner with no steps to climb this time around, here's a visual treat for your sartorial whims.
SEVEN // Spotify's new micro-podcast Daily Quote
Now this is my kind of podcast -- bite size! Each episode is 2-3 minutes long, discussing a meaningful quote from a notable author, artist, mover or shaker.
EIGHT // A beautiful op-ed piece from an NYC restaurant owner
A reader over on Instagram recommended this essay from a renown NYC restaurant owner detailing her moves and thoughts amidst the initial stages of the city-wide shutdown. It's a heartfelt read -- very poignantly written.
And of course -- let's end with a few things making me smile right now: An ASMR type of playlist of all the beautiful sounds that only New York can make. // New Zealand's Prime Minister Jacinda Ardern is the leader we all need right now. // Some really great cartoons in the latest New Yorker issue -- the one about the subway rat kills me. 
Photos by me