3
minute read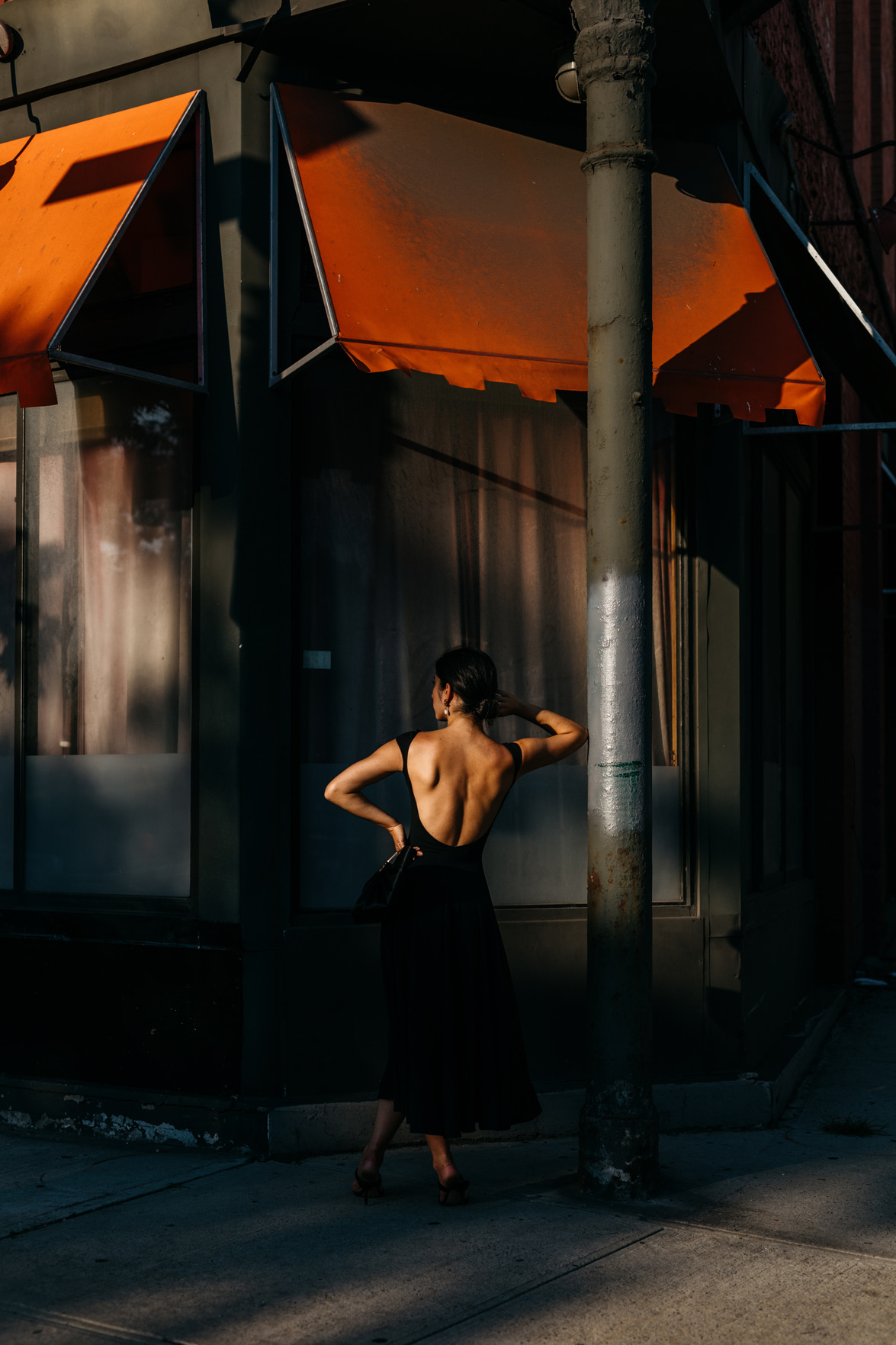 OUTFIT DETAILS: Esteban Cortazar dress (via Rent the Runway, similar style here) // Ann Taylor heels (gifted, similar style here) // Cult Gaia bag (via Rent the Runway)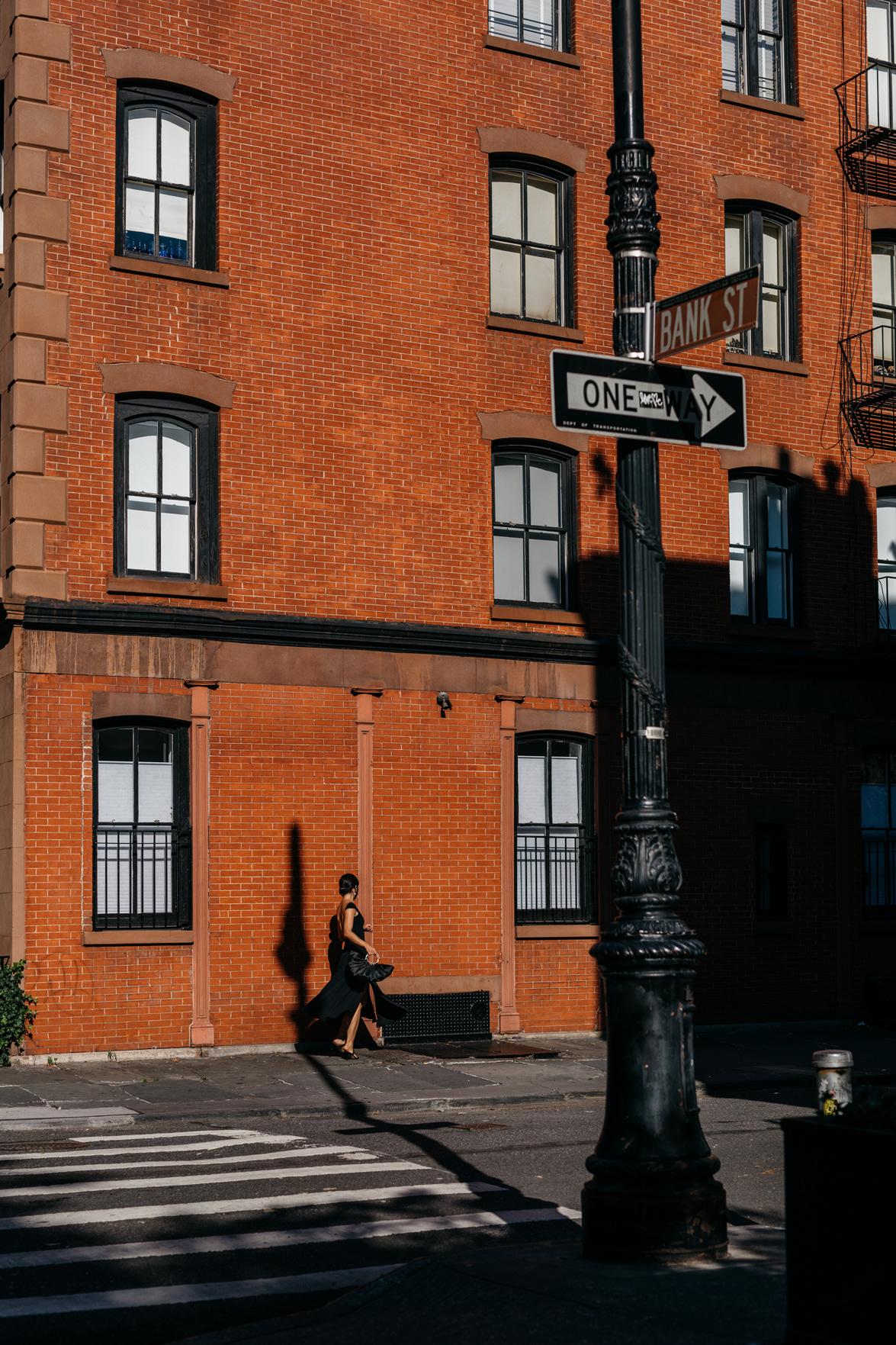 When I snapped these photos last weekend, I thought to myself...
...Perhaps I'm walking onto a movie set or perhaps I'm en route to a glass of crisp, white wine — what I love about New York is that it somehow always makes you feel like both are entirely possible. (Although let's be honest, the glass of wine is my top priority on a Friday.) I hope you all had a great week and that you're gearing up for the weekend ahead, wherever that takes you. We might venture out to Rockaway Beach for an afternoon, if I can slather Ty with enough SPF for the occasion. Wish me luck.
Happy Friday everyone!
ONE // Tracy Reese on how the fashion industry can become truly anti-racist
Loved reading Reese's thoughts on the industry -- this quote in particular struck me:
Reese finds herself inspired by the younger generation of Black designers, who, she says, "are demanding equality now. They're not interested in waiting patiently or even buying into establishment structures that aren't inviting to Black people and people of color. And I agree—it is time to be impatient."
TWO // Kat's advice on moving and changes
Many of us are finding ourselves on the brink of many changes -- so I definitely appreciated this heartfelt piece from Kat about how to best embrace the ride of it all.
THREE // The scoop on Michelle Obama's podcast!
Debuting on Spotify on July 29th, the former First Lady's podcast will aim to "build more understanding and empathy for one another' -- something I think we can all agree we desperately need more of at the moment.
FOUR // How and when brands should say sorry
Like many of you, I'm sure, I've read what feels like countless apologies online and this article was a fascinating breakdown of when and how these tend to ring hollow. This quote struck me:
"When everyone is apologising, it's like no one is apologising," said Sarah Evans, founder of public relations agency Sevans Digital. "It becomes sort of a white noise or static noise, where everyone's doing the same thing and your brand messaging gets lost."
FIVE // Onyi's post about love and pursuing your most authentic self
I adore Onyi's photographic sense but her words are truly beautiful and keep me coming back for more, time and time again.
SIX // How pandemics wreak havoc and open minds
We've talked about Shakespeare and the plague around here before -- this article further breaks down how the Black Death gave rise to the Renaissance. Perhaps COVID-19 will have a similar silver lining of sorts?
SEVEN // Is it time to build feminist cities?
I discovered this article thanks to Hitha's #5SmartReads and highly recommend it -- this quote struck me:
In a world where everything from medication to crash test dummies, bullet-proof vests to kitchen counters, smartphones to office temperatures, are designed, tested, and set to standards determined by men's bodies and needs, it shouldn't come as a surprise that cities are also designed with men's lives as the basis for the blueprint. What sometimes seems less obvious is the inverse: that once built, our cities continue to shape and influence us.

Right now, as the coronavirus pandemic sweeps the world, our cities — dense, reliant on crowded public spaces, and losing wealthier residents to weekend homes and the suburbs— are fundamentally changing. It's worth it, as we rebuild our urban centers with an eye towards safety, to rethink who these places are designed for. What would a city look like if it was built with the everyday life of a single mother in mind? A minimum-wage worker? A disabled person? If we want our cities to change for the better, we need to start from someplace different.
EIGHT // 3 things making me smile
Seeing Bean Ervin (@thesweetlifeofbean) interview Dr. Kerry-Anne Perkins (@callmedoctor.p) about her viral wedding photos where the bridal party joined the protest (see the video in Vogue here). // I love everything Jordan Firstman (@jtfirstman) produces -- but this post, the video specifically about wearing masks -- is gold. // Venita Aspen is launching a podcast -- Group Chat Realness -- with Sophie Gold and I am here for it!
Photos by me