5
minute read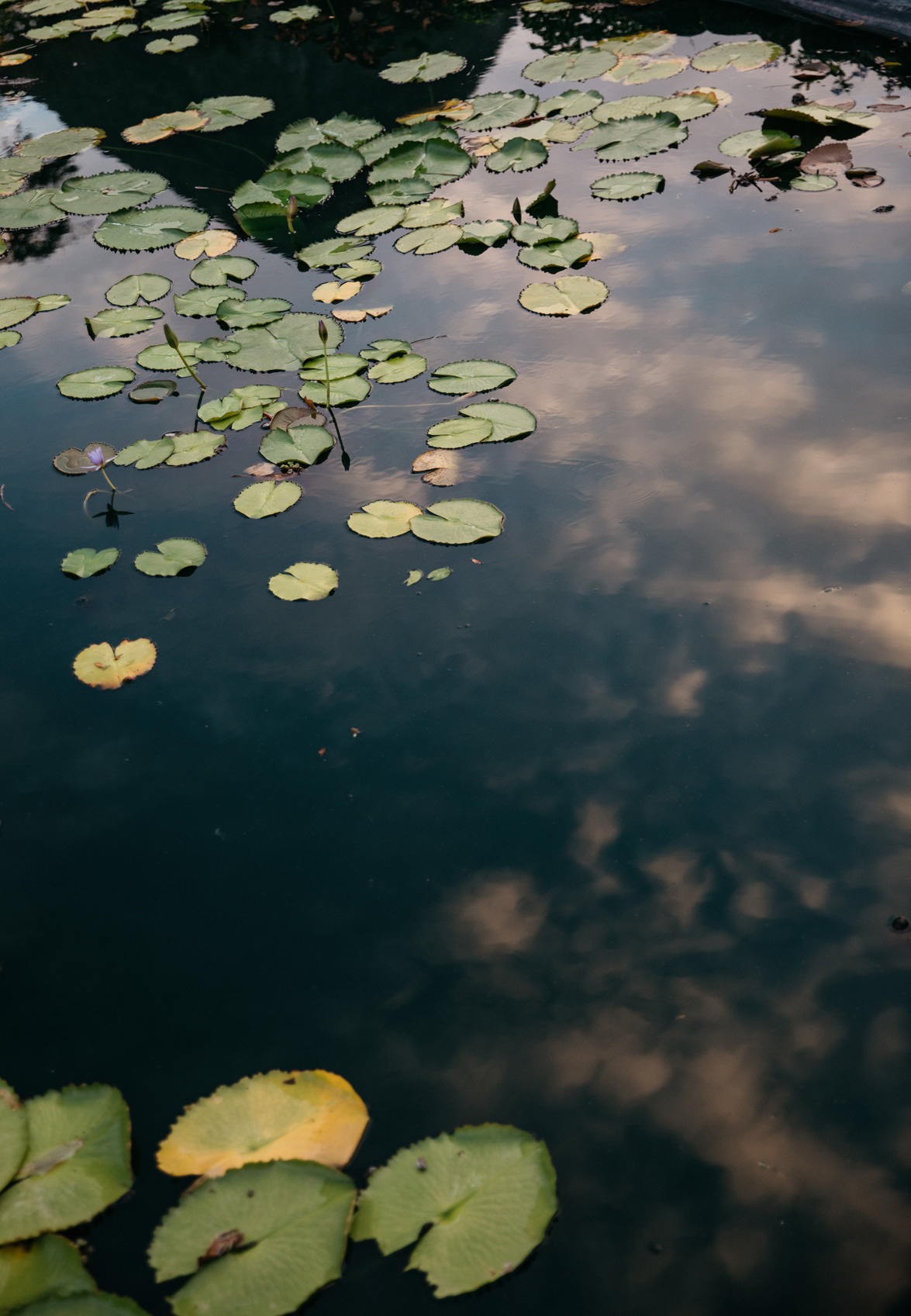 My heart is quite heavy at the moment.
Like many of yours, I'm sure, my heart has been incredibly weighted lately -- I go back and forth between feeling optimistic and hopeful one minute and downright anxious and scared the next. And part of me just wishes, I would pick one camp and stay in it -- the plight of the empath I suppose. There's no denying we're faced with a lot of uncertainty right now -- and I think it's that unknown that feels too daunting to face. What I've been trying to focus my thoughts and energy on are the things I can do to help (big or small, monetary or not) -- it gives me a better grasp of the situation and allows me to maintain some sense of control, even in the midst of chaos.
Today, I wanted to share a laundry list of ways we could all help during this pandemic, but emphasize it's not meant to make you feel like you need to be doing ALL of these things. Far from it actually. After any quick glance through my social feed, I know I'm flooded with Story frames about this charity or that non-profit organization, each one more worthy than the last no doubt, but still, I feel paralyzed by the barrage of options, making it hard to do anything at all.
No, today, I want this list to serve as a starting point. Pick one or two things to begin with and see how you go from there. We're taking it day by day after all -- let's try to pace ourselves for the marathon, not the sprint.
ONE // Stay at home
Perhaps it goes without saying at this point, but I think it's worth repeating still -- in order to flatten this curve, those of us who can stay home, who are not required to be out as part of the necessary workforce, need to stay home. Stay indoors and practice social distancing.
TWO // Check in on your friends, family and often
This is something to be mindful each day we go further and further into this isolation phase. As someone who holds up relatively well with working and being alone, I feel less of a strain than perhaps some of my extroverted counterparts. Just because someone is OK today though, doesn't mean that they'll be fine tomorrow or the next. A simple text here and there, when you remember is perfect and can help us all feel more connected during this time.
THREE // Offer assistance to at-risk neighbors
I live in a multi-unit apartment building in the West Village, with quite a few neighbors who are over the age of 65. I've been asking them (at a safe distance, mind you) whether or not they need anything, offering to pick up extra items for them in my next grocery delivery order, if they don't already get their groceries delivered (most of my neighbors do not). It's easy for you to add their list to your cart and saves them the trip to the grocery story. You could also consider leaving extra supplies or household items that you may not need (personal care products, tissues, extra toilet paper) downstairs in your common lobby area for your neighbors to grab from.
FOUR // Explore ways to volunteer virtually
I imagine the demand for this will grow and options will expand over the coming weeks, as we try to utilize a volunteer base that's largely home bound now. Grace had an amazing recommendation for A Call to Care, a service that pairs you with an elderly companion who you become virtual pen pals with -- to help them feel connected and not alone.
FIVE // Give blood
Blood donation centers are currently facing a critical shortage in blood, as hospitals are rushing to treat the influx of patients. If you're able, they're in desperate need of donors! Make your appointment here.
SIX // Donate
I'll temper this one by saying, I know there are A LOT of causes we feel compelled to give to and if you're financially able, that's amazing! But this isn't meant to guilt trip you into it either -- as a creative freelancer, much of my cash flow is up in the air right now, so it's hard to feel stable to donate to every cause that crosses my path, even though I may want to. But, as the saying goes, every little bit counts, small or big. Here's a selective list of some of the biggest organizations to direct your dollars to, but of course, research and vet any charity/non-profit before ultimately donating: Local food banks are a good starting point (like FoodBankNYC in New York) as well as FeedingAmerica, then there's No Kid Hungry, Meals on Wheels, CDP COVID-19 Response Fund (which aims to help support first responders and those affected by the disease) and The Red Cross to name a few.
SEVEN // Support your local businesses 
By now, I'm sure you've started to realize the impact COVID-19 is already having on our economy, especially local and small businesses that can't manage the overhead costs during an indefinite closure. If you can, consider ordering meals to be delivered from a local restaurant that's still serving, buy vouchers from boutiques/stores who offer them and in some cases, your favorite spots may be sending out email updates regarding direct Venmo donations you can make to their owners to help pay their costs and ensure their staff gets paid.
EIGHT // Call your local homeless shelter
Need and supply demands will be different based on your city and whats already available. I'd recommend calling those nearest you to see what they're in need of -- with special emphasis on donations that might help women and children.
NINE // Vet your sources
We're living in a time where information is shared, reshared, then shared again, sometimes out of context, and sometimes from a completely unreliable source -- making this all a very slippery slope to navigate hour by hour, day to day as things change. Generally speaking, I started tuning out news articles on social that weren't from a recognized major news outlet, like nationally syndicated newspapers and primetime television news outlets. And even then, in the wake of something updating and changing so quickly, it's important to remember that yesterday's headlines (while credible and true) are very likely be outdated 24 hours later. Be sure to vet the information you digest and share and as always, check the CDC's official page for the current status of case numbers and spread prognosis.
TEN // Support the arts/artists/creators 
Given how much of our economy has now been put on hold, business will be be anything but usual, especially for the arts, artists and creators (like myself). Ask yourself how you can support these people, even if that just means sharing their work online, engaging with it, commenting, offering to buy a print, purchasing tickets/vouchers for upcoming but unscheduled performances.
ELEVEN // Support brands that are fighting the fight
And now, given that we're all pretty much cooped up at home, there's a flurry of purchases going on -- on both the grocery front as well as the personal care, fashion and beauty front. Wherever possible, try to seek out brands, like Everlane, who are leading the charge in donating portions of their proceeds to COVID-19 relief efforts.
TWELVE // Continue to pay your weekly vendors
I realize not everyone will have the financial wherewithal to do this, especially for weeks at a time, but if you can, I highly encourage paying your weekly vendors to help them stay afloat during this time. This means nannies, care givers, dog walkers, cleaning teams and the like.
THIRTEEN // Check in with yourself
Amongst all of this, make sure you check in with yourself and you check often. I wrote this post earlier this week regarding ways to prioritize your mental health right now -- and it's something we should stay on top of the further we go along into isolation.
What about you guys? Any ways that you're looking to get involved in the coming days/weeks that you'd like to share?